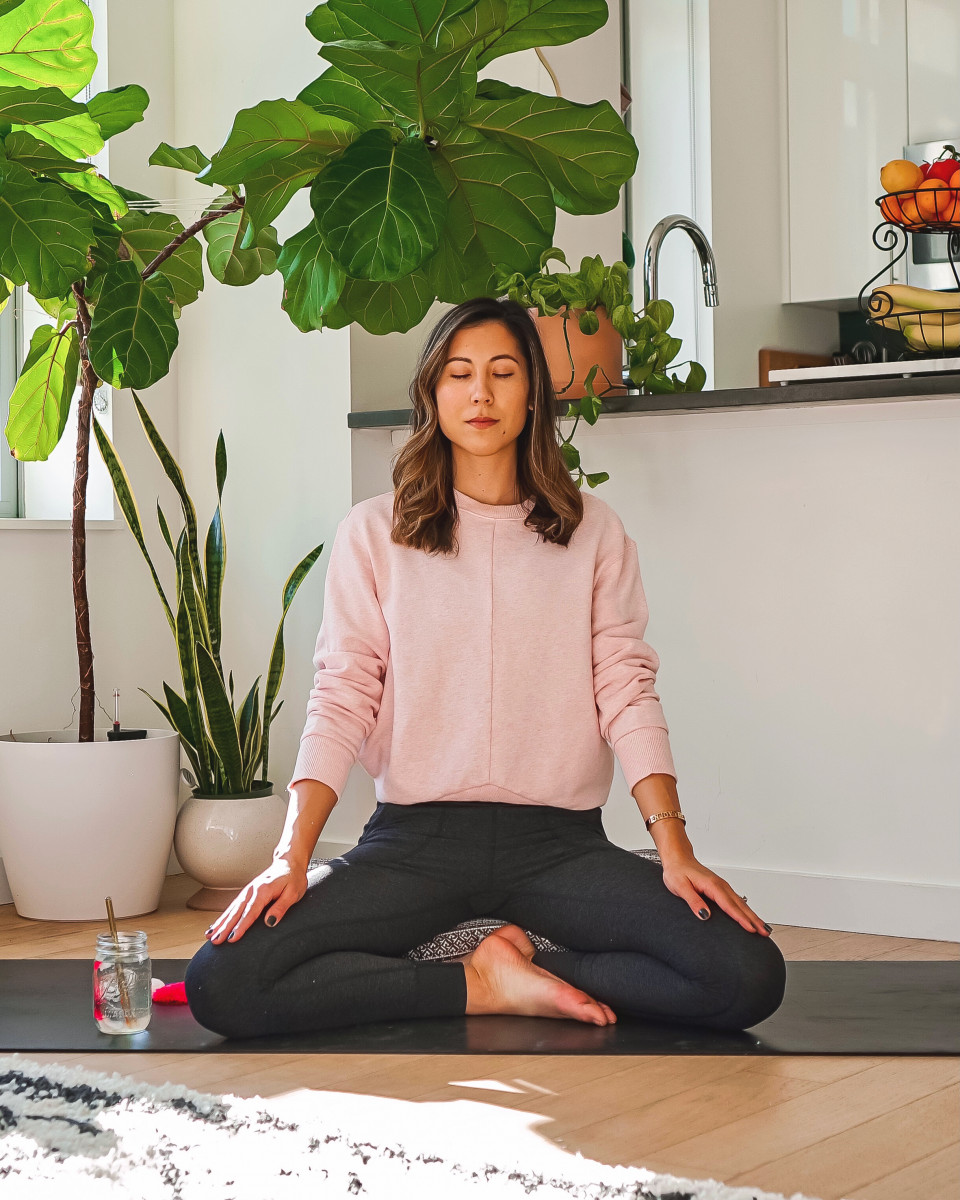 Autumn is officially here and with it welcomes a season of all things cozy. As we start to transition out of the wild summer months and into a time of year that brings shorter days, cool weather and more time spent at home with loved ones — this is a great opportunity to add a little more self care into our routines. Making the art of "hygge" (cozy wellbeing) and self care a priority right now can be especially helpful, since Fall is a precursor to the hectic holiday season.
Although the online version of self care has become somewhat synonymous with long baths, expensive skin care routines and wellness retreats, it really doesn't have to be expensive or complicated. There are so many beautiful ways to prioritize your wellbeing that won't break the bank or require you to block off too much time out of your schedule.
At the end of the day, practicing self care should be accessible and something that makes you feel better. Whether it's emotional, physical or spiritual, the type of care you choose to provide yourself can change based on what you need most or the time you have alloted for yourself at any given point of the day.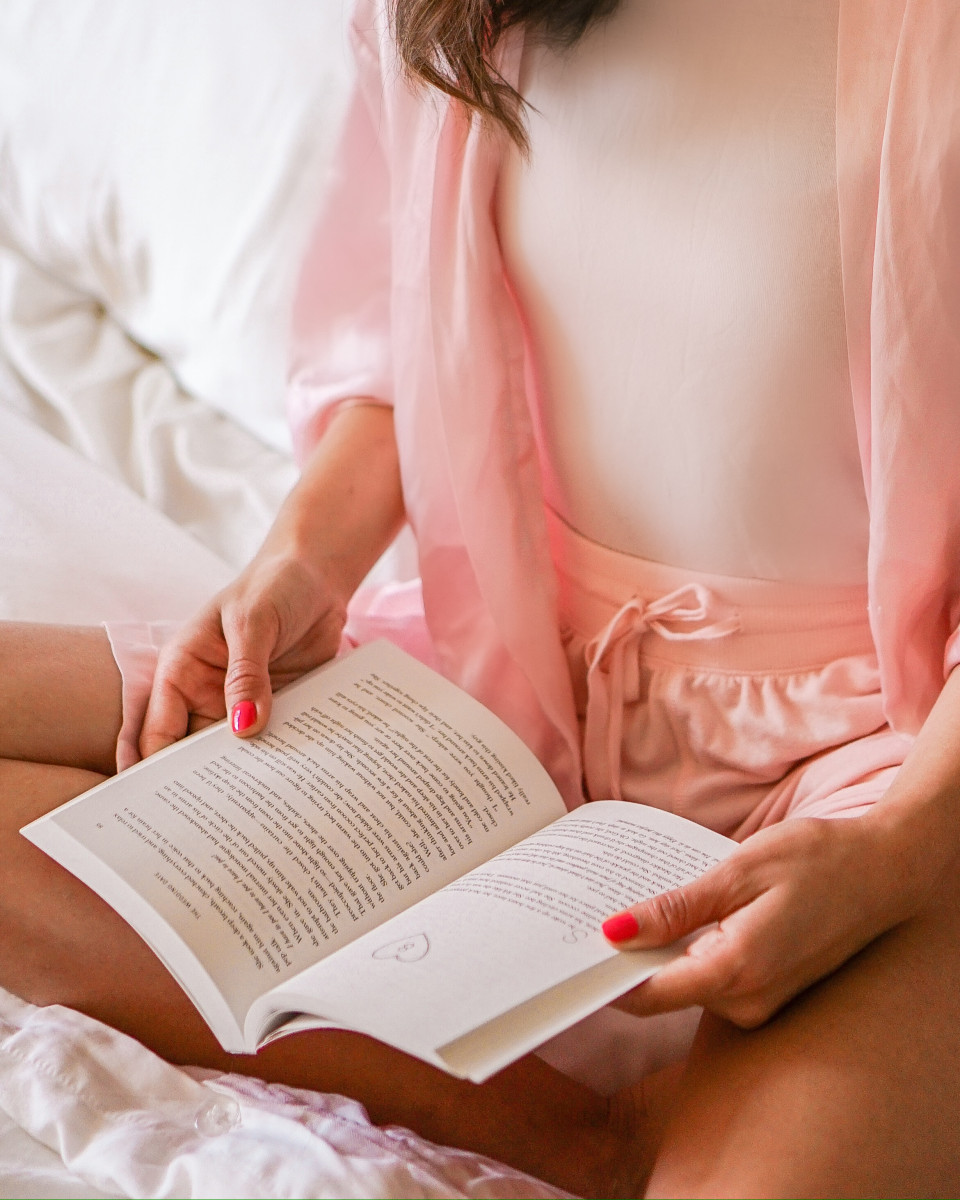 In case you're at a loss of where to get started, I've compiled a list of 100 different ways to practice self care below. So grab a cup of coffee, cozy up with a blanket and grab a pen and paper to write out whichever ones speak most to you right now. I hope you find this to be a helpful resource for any time when you need to take a pause and spend a moment to yourself.
Wake up early and watch the sunrise
Read a new book
Light your favorite candle
Get up and move your body (here are 30 ways to add more movement into your day)
Bake your favorite decadent dessert
Apply a face mask
Color in a coloring book
Try a 15 min meditation
Go to a yoga class
Rewatch your favorite movie or tv show
Get extra cozy with soft loungewear and a blanket
Buy yourself some flowers
Cuddle with your pet
Spend some alone time doing whatever you want
Go to a museum
Give yourself permission to sleep in
Turn off social media for a day or weekend
Close your eyes and take 3 deep breaths
Listen to a fun or informative podcast or audiobook.
Make your bed
Create a fun coffee drink at home
Write a list of what you're grateful for
Spend 5 minutes journaling before bed (20 journal prompts for self love)
Turn off your phone at 9pm
Take yourself on a solo date
Call or Facetime your friends
Sing loudly in the car or shower
Dance in the rain
Eat nourishing meals all day
Add some essential oils into a diffuser
Look through old photographs and photo albums
Create a new playlist of songs that you love
Paint a picture or get crafty
Declutter a space in your home
Reorganize your closet and donate old clothes
Have a picnic in a park
Go on a nature walk or hike
Watch the sunset
Get extra dressed up and go somewhere special
Plan a girl's night out
Spend extra time on your skincare routine
Book yourself a massage
Go to church or a place of worship
Walk barefoot in the grass
Allow yourself to say "no"
Water your plants and wipe their leaves
Ride a bike or rollerskate
Unsubscribe to email lists that you don't enjoy
Drink more water
Do something spontaneous
Give up multitasking for a week and let yourself focus on only one thing at a time.
Give yourself an unscheduled block of time, or even a whole day!
Go to a group fitness class or a group run/walk
Make plans to do that fun thing you've been meaning to do
Buy yourself a small present that brings you joy
Read old cards and messages from loved ones
Celebrate something good in your life lately, no matter how small
Surprise a friend with a gift or a thoughtful gesture
Make plans to meet up with someone who always leaves you feeling energized and uplifted
Reorganize a small space in your home that tends to collect clutter
Take care of 5 small tasks that have been nagging you for a while
Stretch for 20 minutes
Take a personal day off of work
Make that doctor's or dentist's appointment that you've been putting off
Find a way to track your physical and mental health in a way that works for you
Go to the farmers market and cook yourself a healthy meal with your market haul
Take 10 minutes to write down your dreams for the future
Take one small step towards one of those dreams
Take a true lunch break
Wash your sheets and your towels
Check in with your finances and your savings goals
Make something about your daily life easier
Throw out expired beauty and skincare products
Cook your favorite childhood meal
Spend time meal prepping to make your week easier
Use an alarm clock so you can charge your phone in a separate room
Say something nice to yourself
Give yourself a scalp massage in the shower
Take a class or a workshop in something that interests you
Change the backgrounds on your devices to images that inspire or calm you
Repeat a positive affirmation to yourself (here are 10 for stress relief)
Eat your meals without any distractions for a day
Have a digital detox weekend
Visit a library or a bookstore and browse the shelves
Make your mornings easier by prepping everything the night before
Turn off work notifications during off-hours if you can
Say "thank you" to others and yourself
Take a luxurious bath
Take a deep breath in and then release any tension you're holding in your body as you breathe out
Check in with yourself before jumping into the day
Listen to nature sounds
Set up a cozy nook in your home
Take something off of your to-do list that doesn't need to be there
Ask your friends and family for help when you need it
Do a fun DIY home decor project
Have a good cry if you need one
Unfollow or mute social media accounts that don't make you feel good
Do a random act of kindness (like these 50 ideas)
Drink a cup of herbal tea before bed
Take time to foam roll after a workout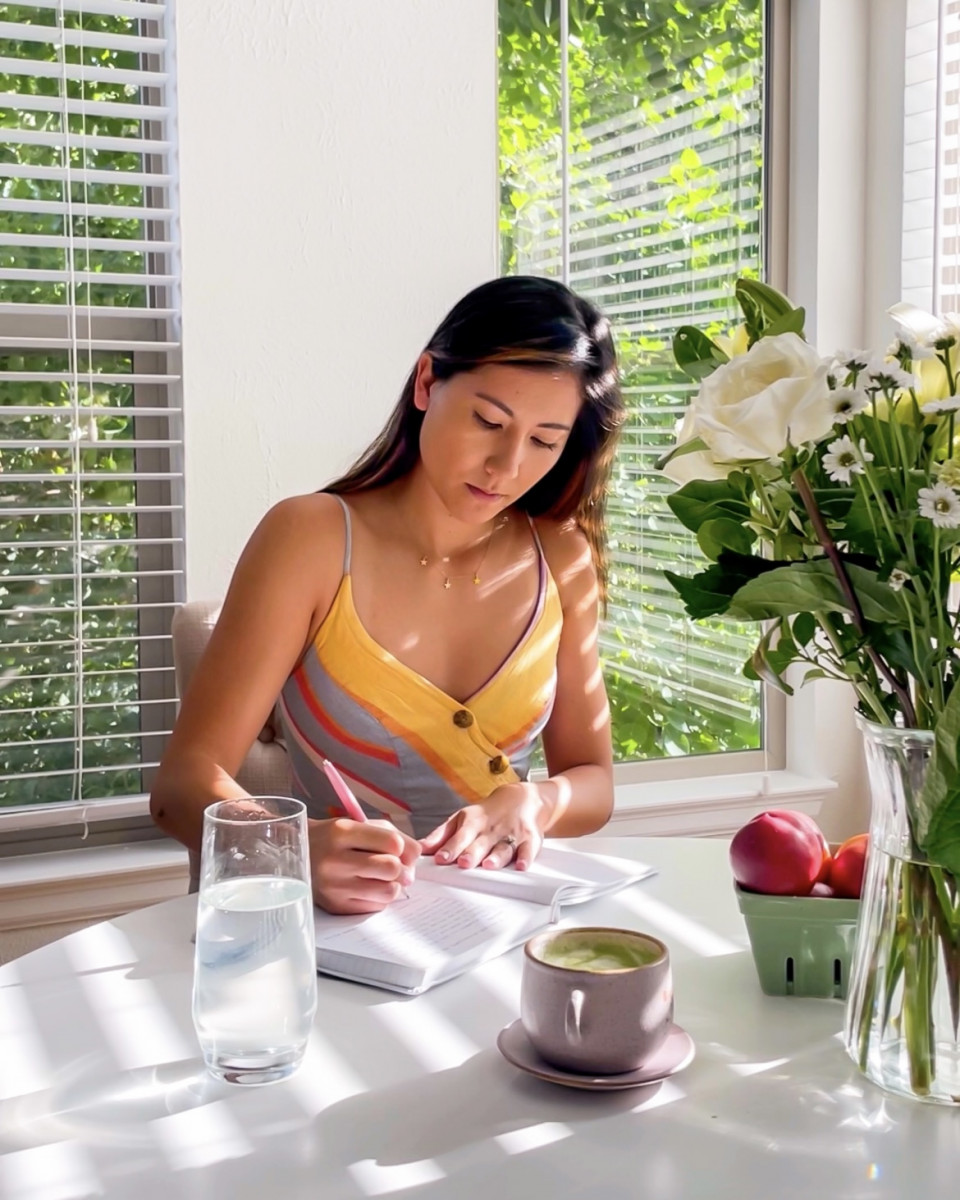 I challenge you to pick at least 10 of these self care items and commit to doing them at least once a week during this upcoming season. I hope these activities bring you a little more joy and help to cultivate a feeling of gratitude for all that you're capable of.