A wellness lifestyle blog written by Melanie Torres

The Girl
Hi there, I'm Mel! A Digital Strategist turned Wellness Entrepreneur, certified yoga instructor (RYT 200), proud dog mama, and content creator who recently relocated from NYC to Denver. I strongly believe with a little creativity and a lot of hard work, anything is possible.
A few things that make me smile include: fresh flowers, painting, smoothies, dogs, anything chocolate, wine, the perfect pair of heels, a day at the beach, a good book, an invigorating yoga flow, discovering new food, traveling to new places, and meeting new people.

The Story
I started practicing yoga in 2013 while going through an incredibly difficult time in my life. The calm and solitude of my yoga mat helped me find the self-love and mindfulness that I desperately needed… and after a few months of daily practice, I was hooked. Since then my love for yoga and fitness have continued to grow. So much so that in June 2017 I took the steps to become a certified yoga teacher.
My practice has now served as a beautiful way to relieve stress through the hustle of city life. From my desk to the studio, from a girl's night out to a quiet morning on my mat — yoga has been the thread that has helped me find the balance needed to continue to chase my dreams. And I hope it's something that I can share with you.

The Blog
As many of you know, "Headstands and Heels" started as a mesh of my two previous worlds — from days spent at a global PR firm, to the evenings sweating at NYC's many yoga and fitness studios. Although I'm now venturing onto the path of entrepreneurship, my focus has remained the same: to help and inspire other young professionals follow their dreams and cultivate a healthy, balanced lifestyle filled with less stress and more self-love.
So let's inspire and encourage each other, creating a beautiful place for like-minded women who are all just trying to reach our goals, one day at a time.

If you're new to my blog the following posts may be a great place to start!
Celebrating My 1 Year Blogiversary
My Go-To Banana Matcha Smoothie
10 Ways to Find Inspiration When You're in a Creative Rut
5 Things I Learned From Yoga Teacher Training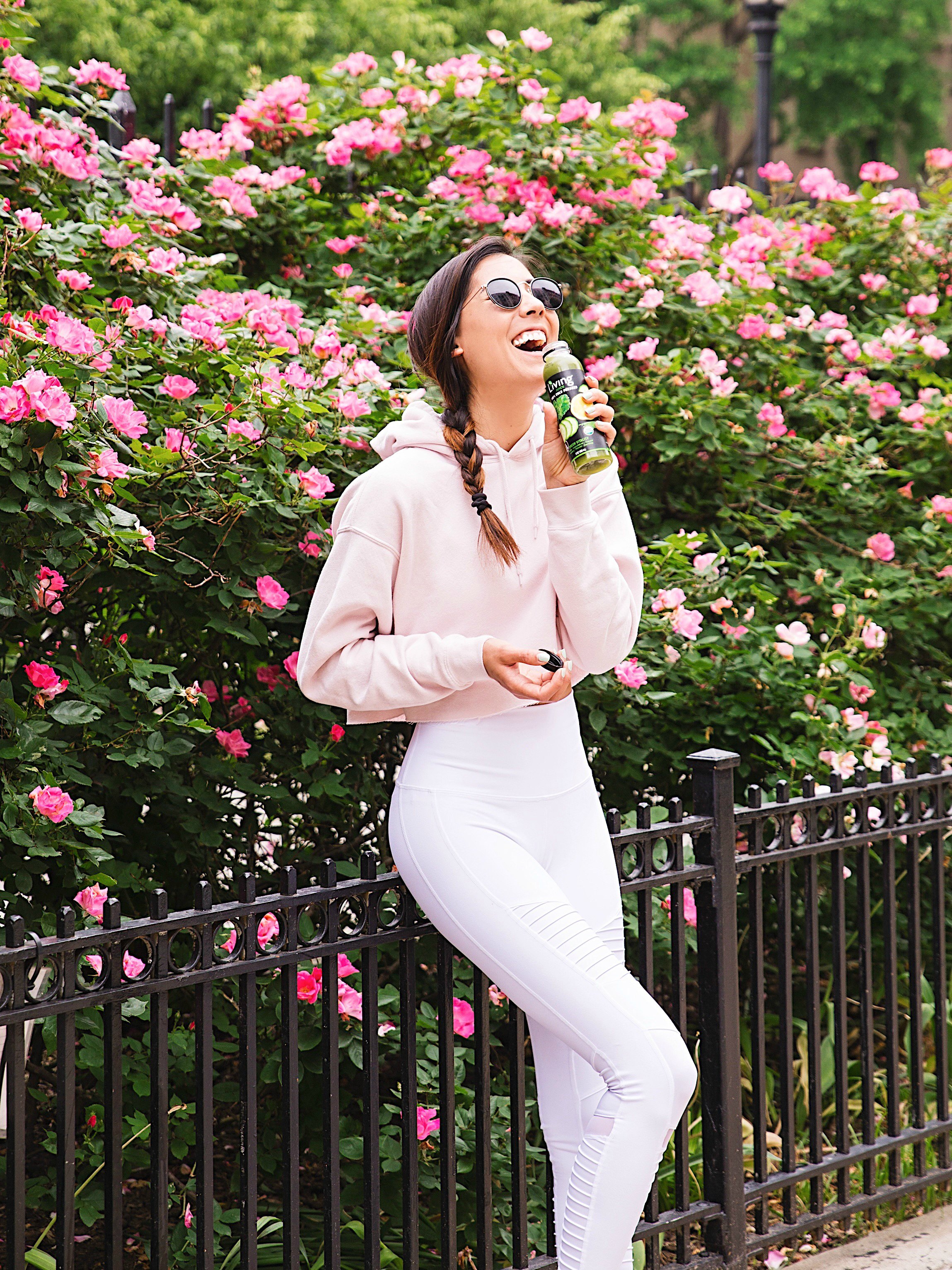 ---