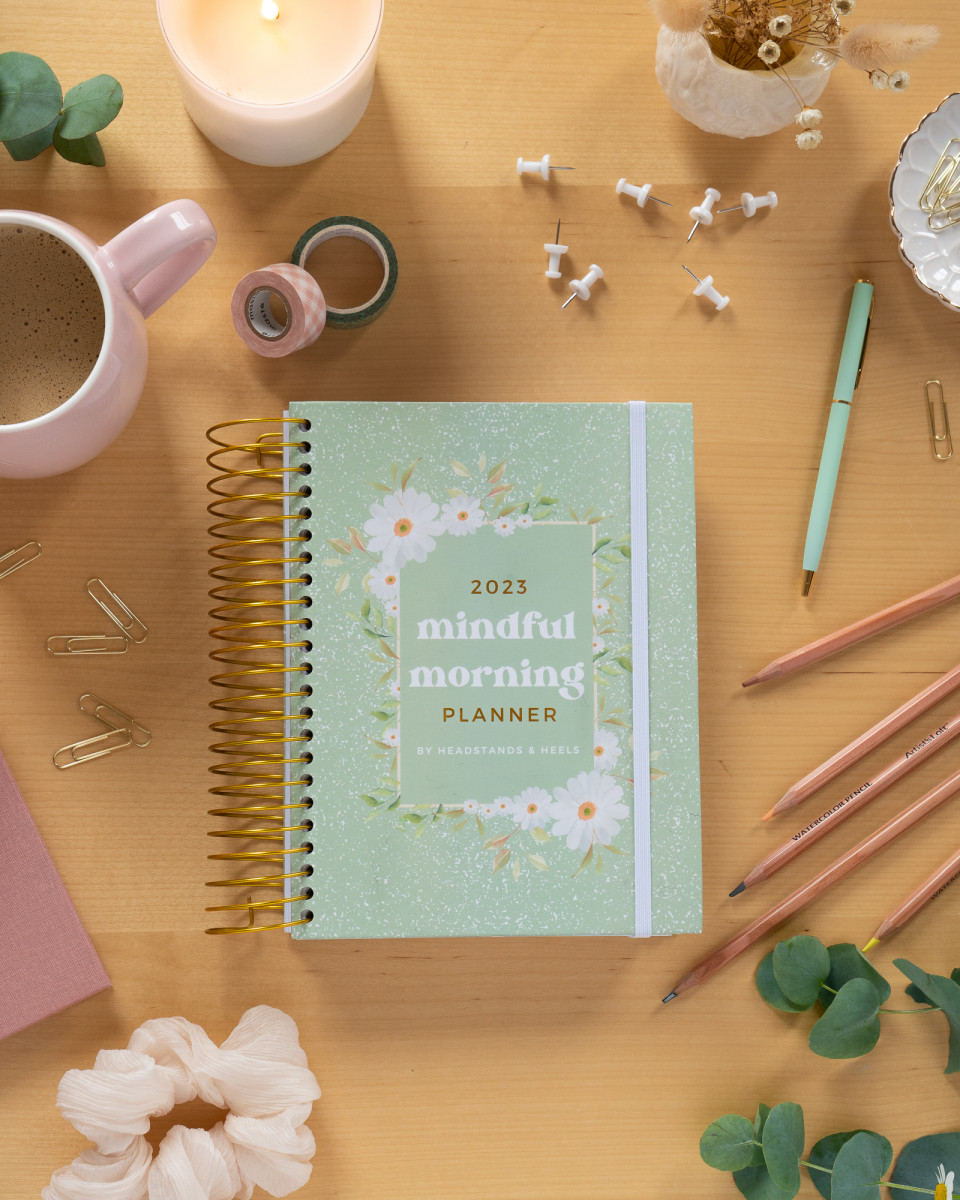 My *NEW* 2023 Mindful Morning Planner is designed to help you cultivate a morning routine that you can look forward to and that will leave you feeling more productive, grounded, and joyful.
We've given last year's Mindful Morning Planner a makeover based on your feedback! This smaller, spiral bound, hardcover planner features our popular "daily planning" pages along with unique sections to promote introspection and inspire creativity.
Sections include:
36 unique journal prompts
12 dated monthly calendar spreads
12 mood tracking coloring pages
Yearly goal setting activity
Monthly intention setting space
Monthly habit trackers
Monthly reflection pages
Seasonal bucket lists
365 daily planning pages
This was lovingly designed to help you practice self care and use as a companion for your mindful morning routine. There is no pressure to do it all, simply take what you need day by day.
Shop the planner HERE.
Share your mindful mornings and planner pages using #MindfulMorningClub and tag me @headstandsandheels to stay connected.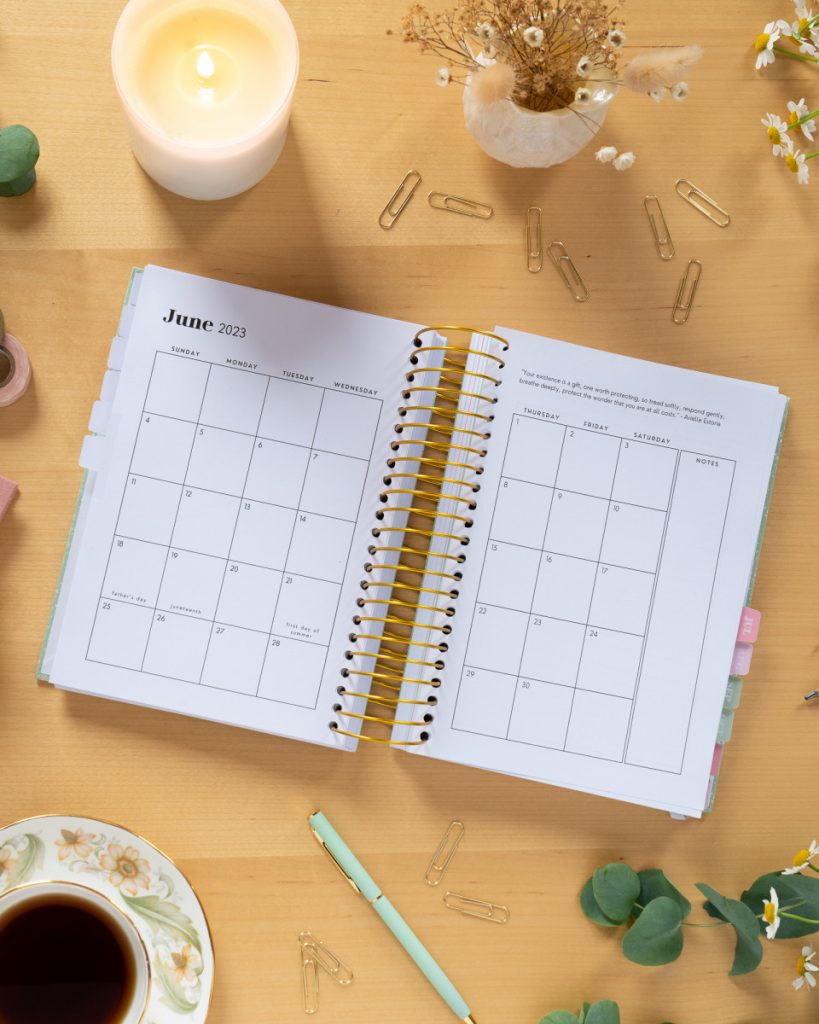 Discount Codes:
SUNDAYS non-toxic nail polish: 10% off w/ code: headstandsandheels
BALA workout gear and ankle/wrist weights: 10% off w/ code: HEADSTANDSANDHEELS10
Our Exercise Brand sweatproof gold jewelry: 20% off with code: headstandsandheels
TULA probiotic skincare: 15% off w/ code: HEADSTANDS
Senbird Tea ceremonial grade matcha and kits: 15% off w/code melmatcha
The "Headstands and Heels" Activewear Collection