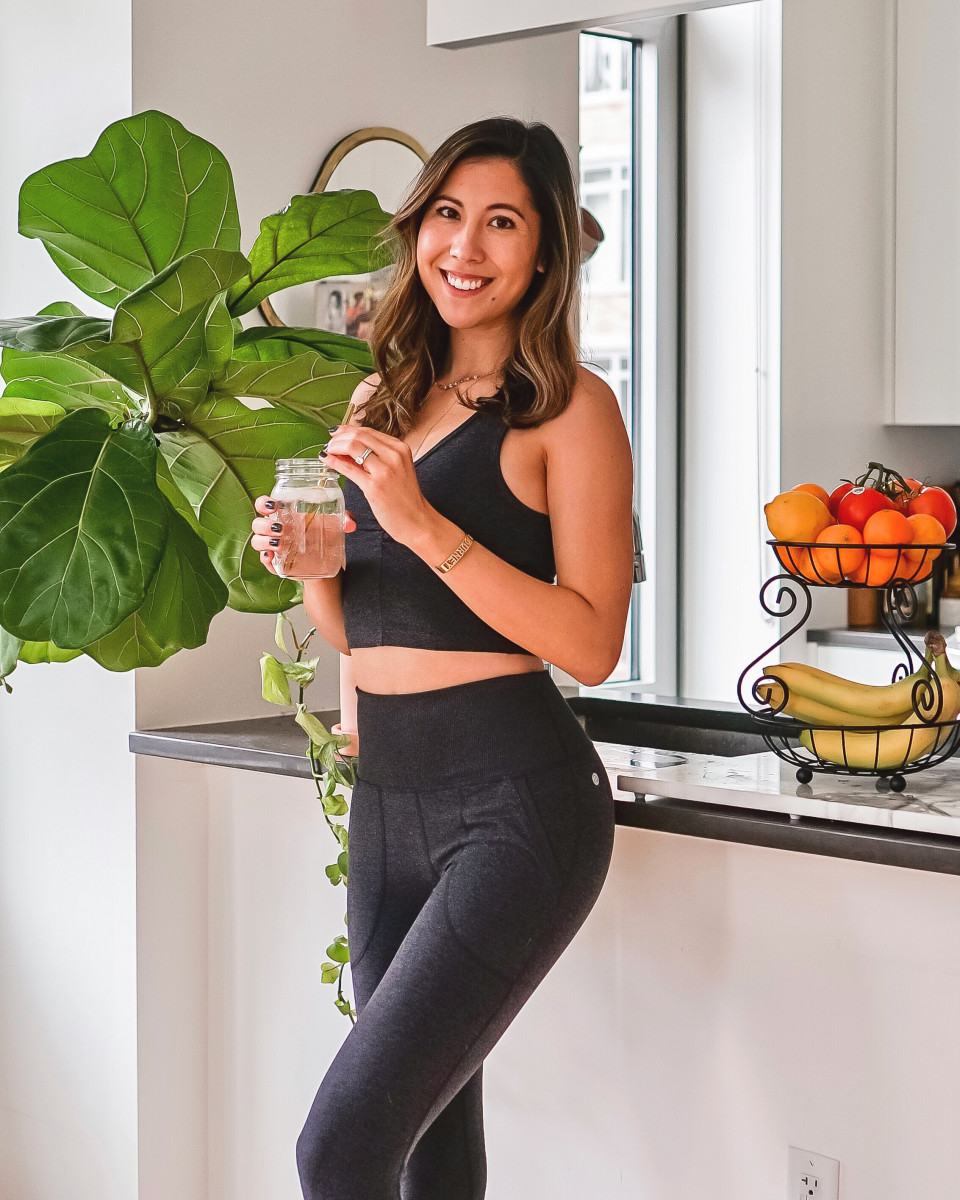 This post was created in partnership with Nordstrom. As always, all opinions are my own
Hello friends! I'm so happy to have you here. If you're new to my page — I just want to give a warm welcome and hope that you'll stick around for more posts on wellness, mindfulness and self care.
I chose to write about positive affirmations today because it's something that has genuinely helped shift my mindset during stressful times over the past year. When I was first introduced to mantra style meditations in my yoga teacher training a few years ago, I'll admit I was a bit skeptical on how simply repeating a few phrases could really provide any sort of change.
Luckily with some practice and consistency, I was proven wrong.
Positive affirmations are a powerful tool to overcome self-sabotaging or negative thought patterns. It's not about running away from negative emotions. I always encourage sitting with your feelings no matter how good or bad they may be. The positive affirmations are what comes afterwards. They're a way to move forward with a new, fresh perspective and hopefully something that can inspire real actionable change in your life.
CREATING A SAFE SPACE
Affirmations are short phrases that can be spoken or written at any time throughout the day. However I find that the more intentional you can be when repeating them, the more they tend to stick.
Since multi-tasking rarely works for anything, I encourage you to create a space in the quiet times of the morning or evening to sit with yourself in silence. The key is to eliminate as many distractions as you can and create a moment in which you are truly comfortable.
One key way to do this is to wear something super cozy and comfortable that you won't want to fuss with while meditating or journaling. I've been loving these pieces from Zella by Nordstrom because they're so soft and versatile.
The high waisted fit is so flattering and the fabric really moves beautifully, which makes it ideal for a yoga flow. Afterwards I can quickly throw on the oversized pink sweatshirt to keep my body warm as I sit in meditation. And since I work from home, this outfit really takes me through the rest of my day as well — from yoga to meditation to sitting at my desk to creating content.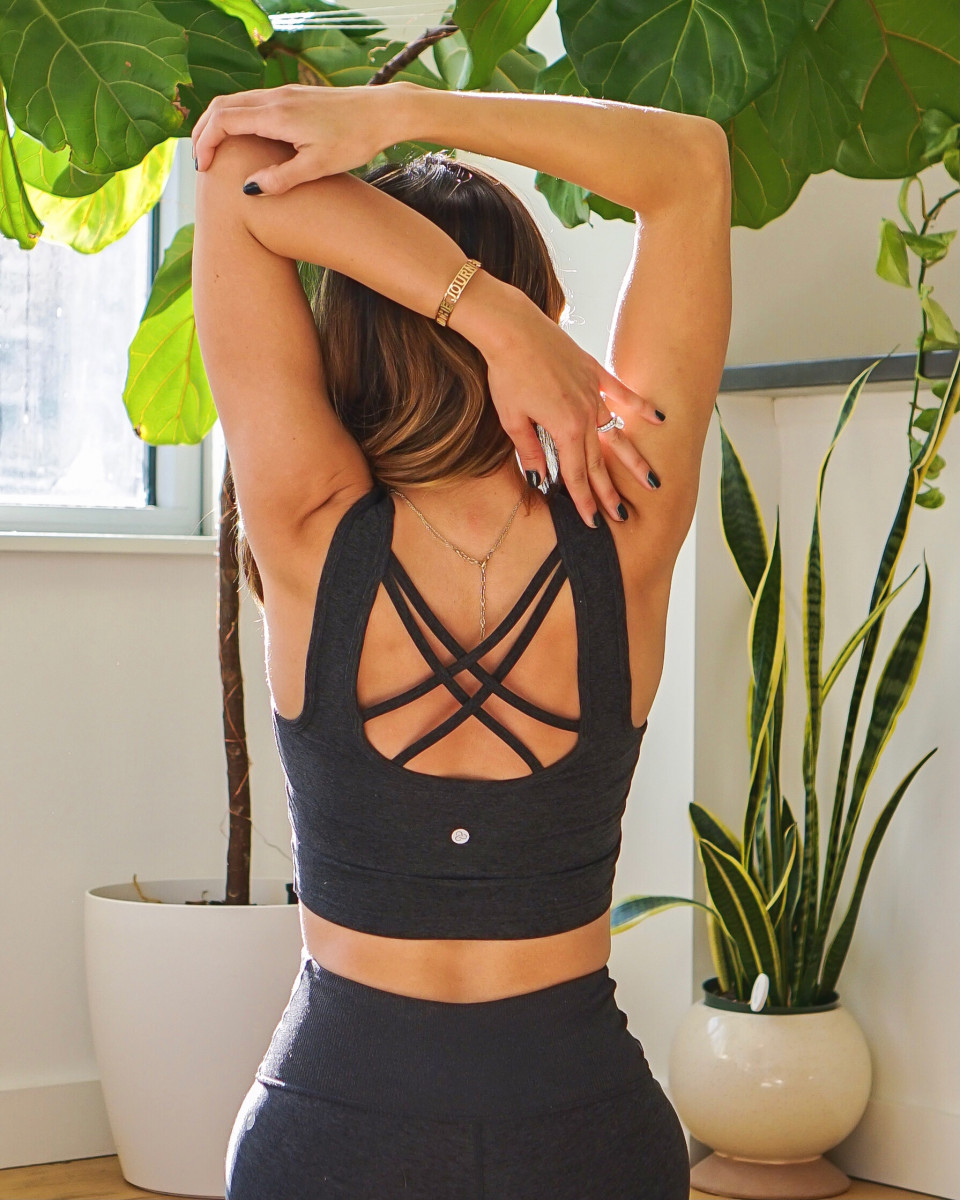 After you put on your own cozy outfit, here are a few more steps you can take to set the tone for your affirmations.
Find a tranquil place in your home
Do a little movement (light stretching or yoga)
Sit quietly with your eyes closed
Focus on your breath
Repeat 1-3 positive affirmations that resonate with you or write them down to refer back to
10 POSITIVE AFFIRMATIONS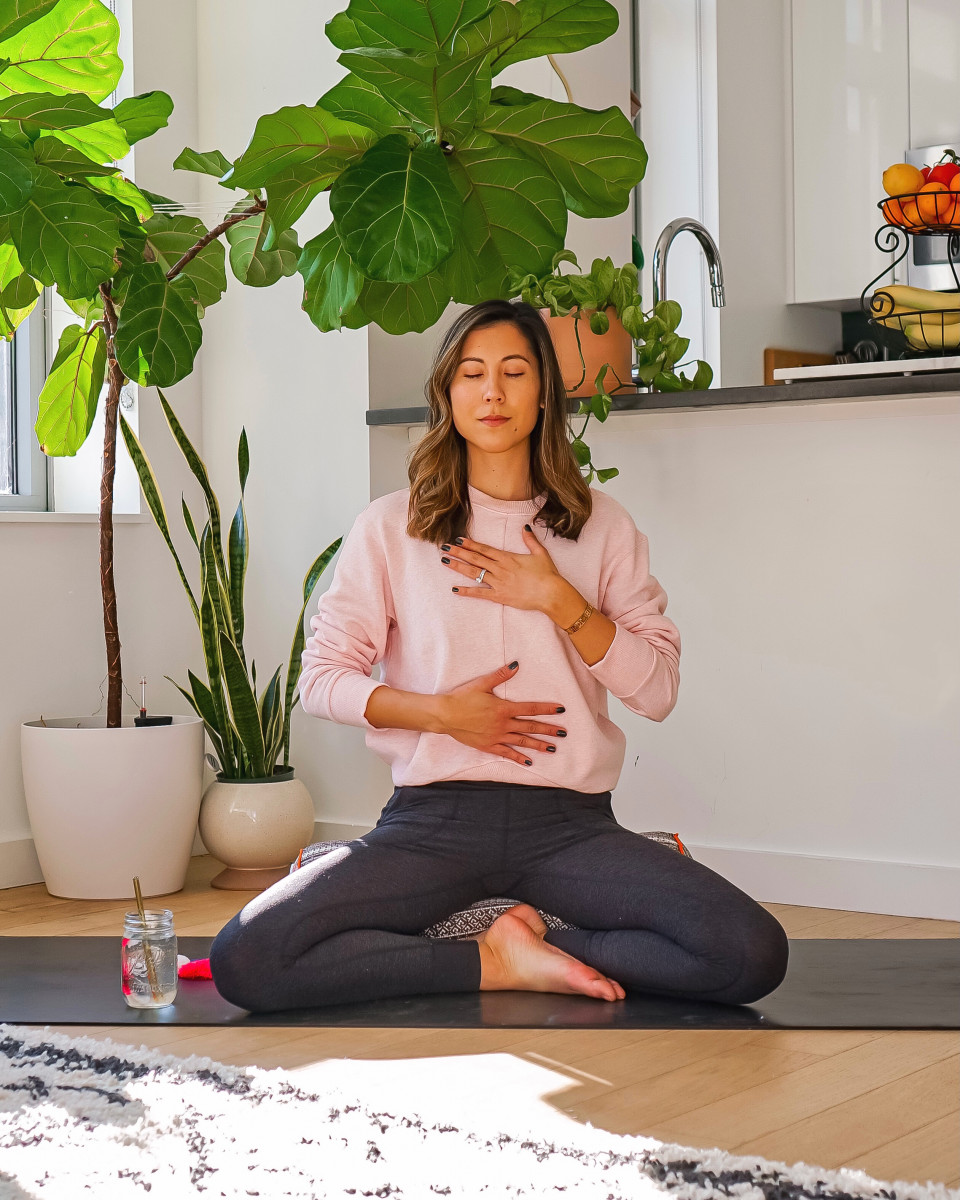 You of course can come up with your own affirmations but if you're having trouble getting started, here are 10 of my go-tos for whenever I'm feeling overwhelmed. I hope they can bring you the same sense of peace that they bring me:
I will not focus on things I can not control
I have the power to make positive changes in my life
I choose to find small moments of peace today
I am capable of getting through tough times
I am strong and resilient
I am doing my very best
I choose to take breaks and focus on self care today
I am loved, I am enough
I am worthy of good things and I welcome them into my life
The beautiful thing about positive affirmations is that they're intended to encourage an optimistic mindset that can be used for any occasion. There are no rules around timing or frequency, so you can truly tailor these to fit your lifestyle.
I hope you all find this helpful as you start your meditation or positive affirmation journey. Sending you all lots of love!

Shop My Outfit and other Favorites from Zella