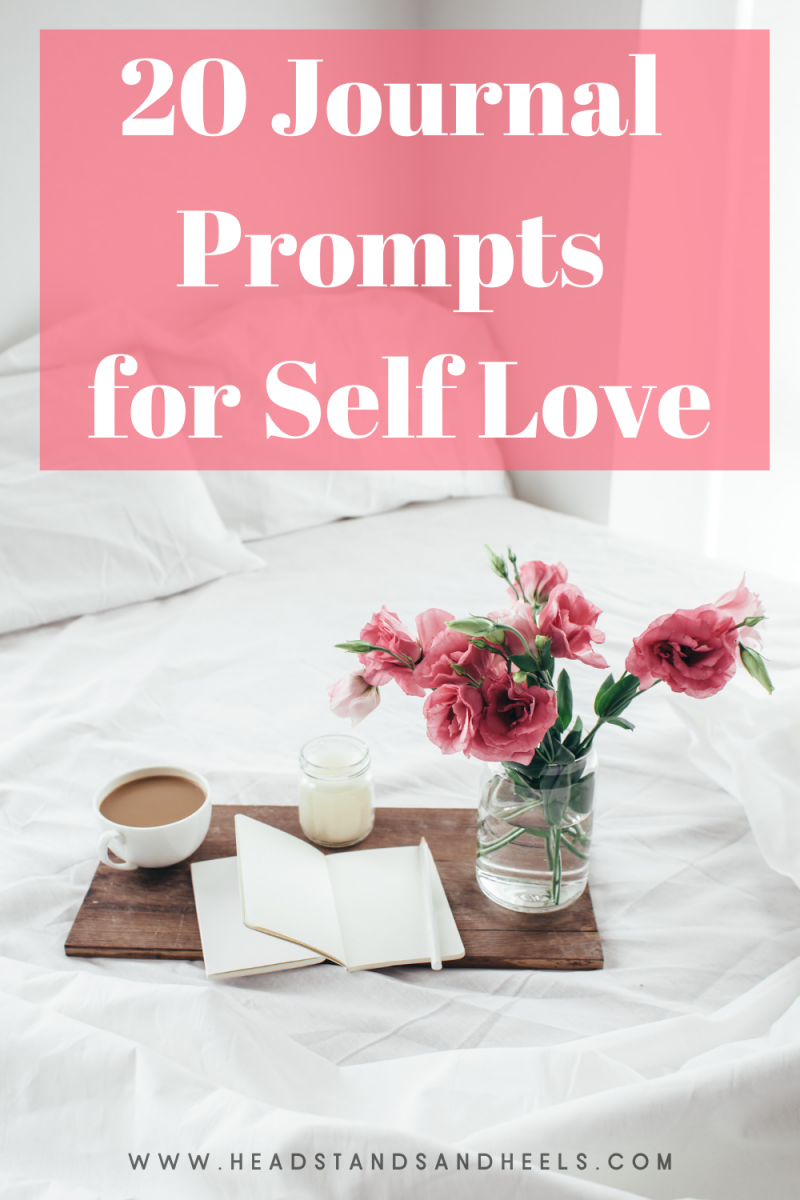 If you look in my closet you'd find a small box with a stack of old journals in them. These notebooks carry so many pieces of my heart and memories that date as far back as 2nd grade. I've always been a visual person and writing is one of my favorite forms of self care. In fact, that's why I even decided to start a blog in the first place — because writing came easy to me and was something I genuinely enjoyed doing.
As so many of us start to experience in our adult lives, we tend to make less and less time for the things that once brought us simple joys. I haven't been very consistent with journaling as of late but it's something I want to get back to and I know that prompts are a great way to start.
If you're in the same boat and want to use writing prompts to get the creative juices flowing, these are for you! And if you're looking to nurture your journaling habit in the first place, be sure to check out my blog post on "How to start a consistent journaling practice."
Since self love is something I think we can all use a little more of, here are 20 prompts for you to ponder and write about:
1. I feel my best when…
2. What do you need today? What is one small thing you can do to support yourself?
3. Write an encouraging letter to yourself from your 80-year old self.
4. What is an unrealistic or unnecessary expectation you have for yourself that you can let go?
5. List 10 things that you are grateful for about yourself.
6. Describe a time when you felt truly joyful. What is something you can do today to connect with that part of yourself?
7. How would your life be different if you acknowledged your self worth?
8. I feel loved when…
9. Describe a time when you felt like giving up but something or someone inspired you to keep going and get through a tough time or accomplish a goal. How can you be that person for yourself?
10. What are some areas in your life where you could be more true to yourself?
11. How would your loved ones describe you?
12. Write about a time when you surprised yourself with your own abilities or perseverance.
13. What are 10 things that you love about your body?
14. What is a dream that you have that you've been waiting to pursue until "the right time?" What are three small steps you can take in the direction of that dream right now?
15. Write out some of the self-limiting beliefs you hold about yourself or your future. How can you release those beliefs by reframing them into positive affirmations? It might help to think about how you would talk to a friend.
16. Write yourself a thank you note for everything you do for yourself and for others.
17. What is something about your current life that your past self dreamed of?
18. Describe a person who really believes in you and what beliefs they have about you.
19. What inspires you and makes you feel alive?
20. What were your small wins (or big ones!) today?
If you're in need of a new journal, I've got you covered with lots of cute notebooks to choose from.
I hope you find these prompts helpful as you continue your journaling practice!