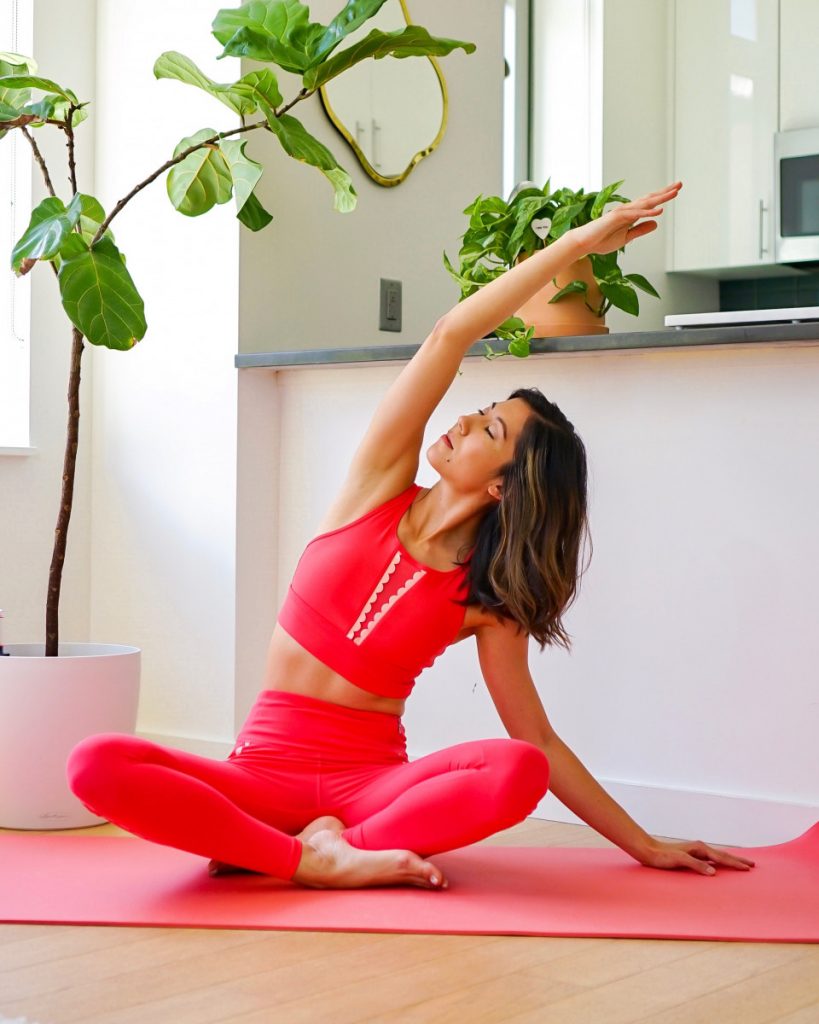 I'm currently on the third day of my 30 day Healthy Habits Challenge and today's theme is all about movement! The Department of Health and Human Services recommends aiming for at least 30 minutes of moderate physical activity each day and research has shown that just half an hour of daily exercise can contribute to increased energy and a stronger immune system.
If your schedule is crazy busy and a 30 min window just isn't in the cards for you, you're in luck! You can always break your daily movement into shorter chunks throughout the day. 
Here are 30 simple ways to add more movement into your daily routine:
1. Go for a walk. This is not only a great way to get some movement in, but you can also make it an exercise in mindfulness by leaving your phone at home. You might notice something new in your neighborhood!
2. Take a few 10-minute stretch breaks throughout the day. Moving your body during your breaks will help energize you so you're ready to jump back into work.
3. Go for a run. It's a great way to get energized in the morning or unwind after work. If you can, run outside so you can also get some fresh air and sunshine!
4. Join a fun IG Live session with your favorite fitness instructor or blogger (I have 4 different Fitness Friday IG Lives happening all month!)
5. Walk or bike instead of driving. If you have to drop something off at the post office or pick up a couple of things at the grocery store, use your legs instead of taking your car or the subway.
6. Take the stairs instead of the elevator.
7. Tidy up a section of your home. You get the double reward of moving your body as well as getting some cleaning done!
8. Do calf raises while brushing your teeth. It'll help you brush for the recommended two minutes and give you calves of steel!
9. Get your partner or friends involved. Instead of meeting up for coffee or having another Netflix date, go for a walk in the park together, visit a museum or take a hike.
10. Spend 30 minutes doing a physical activity that you loved as a kid like hula hooping, skating, or jump roping.
11. If you're working from home, create a morning "commute." For example, you could go for a quick walk around the block to start your day. Having a pre-work routine will help get you in a work mindset, so not only will you get moving, but you might also have a more productive work day.
12. Take a new, longer route to your neighborhood coffee shop.
13. Use a stability ball as your desk chair or invest in a standing desk.
14. Do a quick workout during your lunch break like this 15-minute core workout.
15. Sign up for a virtual race or join a running group. Training for a race or being a part of a community will help keep you motivated.
16. Track your movement time. Tracking data can be very motivating to help you stick to your goals. You can use a Fitbit, a bullet journal, or just the Notes app on your phone.
17. Commit to an exercise challenge (like my 28 Days of Squats challenge!) and share your progress.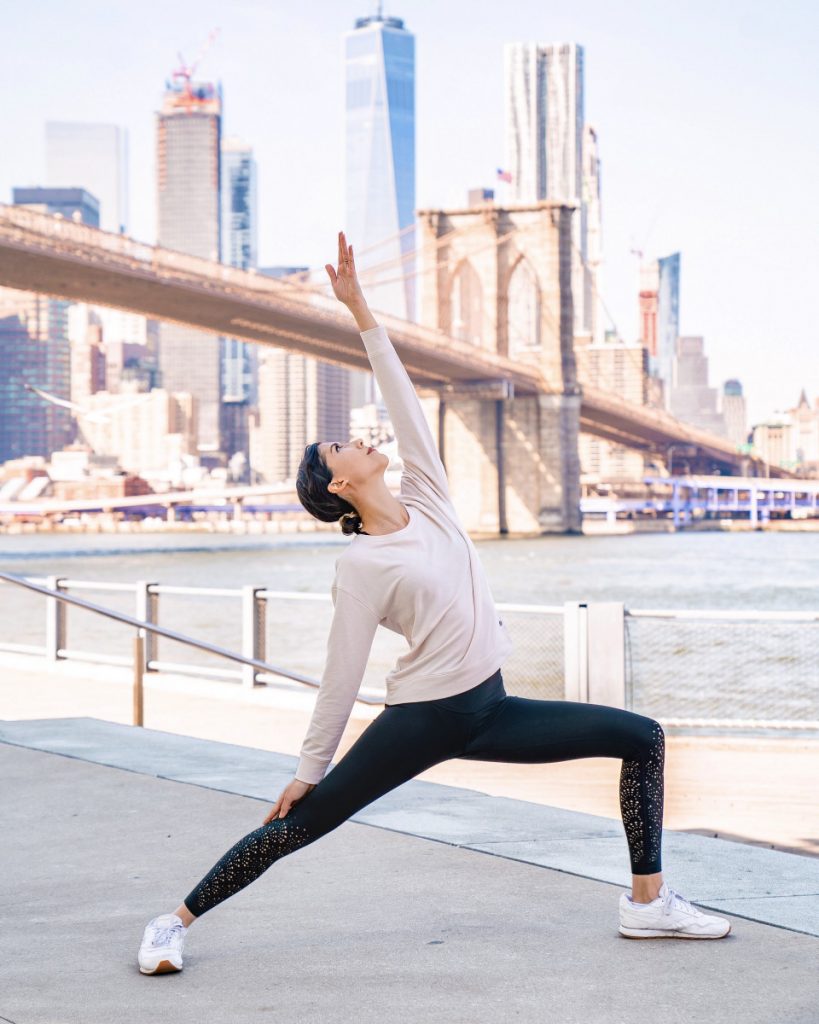 18. When you're talking on the phone with a friend or on a work call, pace around your apartment or go for a walk.
19. Start and end your day with a quick 15-minute workout. Maybe do a 15-minute cardio or strength workout in the morning and a 15-minute yoga workout in the evening.
20. Plan your workouts during the time of day that you feel most energetic. You'll be much more likely to stick with it.
21. Download an app that will remind you to move throughout the day. Here's a roundup of some apps to check out!
22. Stay active while waiting in line. Use the Trader Joe's checkout line as an opportunity to do some calf raises, tighten your abs, or do some standing stretches.
23. Cook more meals at home instead of getting takeout or delivery. It's a great opportunity to get up and move around instead of waiting on the couch.
24. Do squats or lunges during any down time while you're cooking dinner.
25. Set small goals for yourself and work towards them a little each day. For example, you could set a goal to be able to do 10 full-form pushups by the end of the month.
26. Take a break to do a no-equipment arm workout like this one from Cassey Ho of Blogilates.
27. Have a dance party! Find or make a playlist of your favorite dance songs and just freestyle it, or follow along with a fun video like this one!
28. Stretch, do some squats, or complete a few reps of curls while you're watching the latest episode of your favorite TV show.
29. Take a shower instead of a bath. Baths are great for some relaxation time but if you've been sitting all day, opt for a shower and spend a little extra time in there. Put on some music and maybe even dance around a little (careful not to slip!).
30. End the day with a candlelight yoga session. It's a wonderful way to wind down and unplug after a long day. Give this 20-minute De-Stress Yoga Flow a try!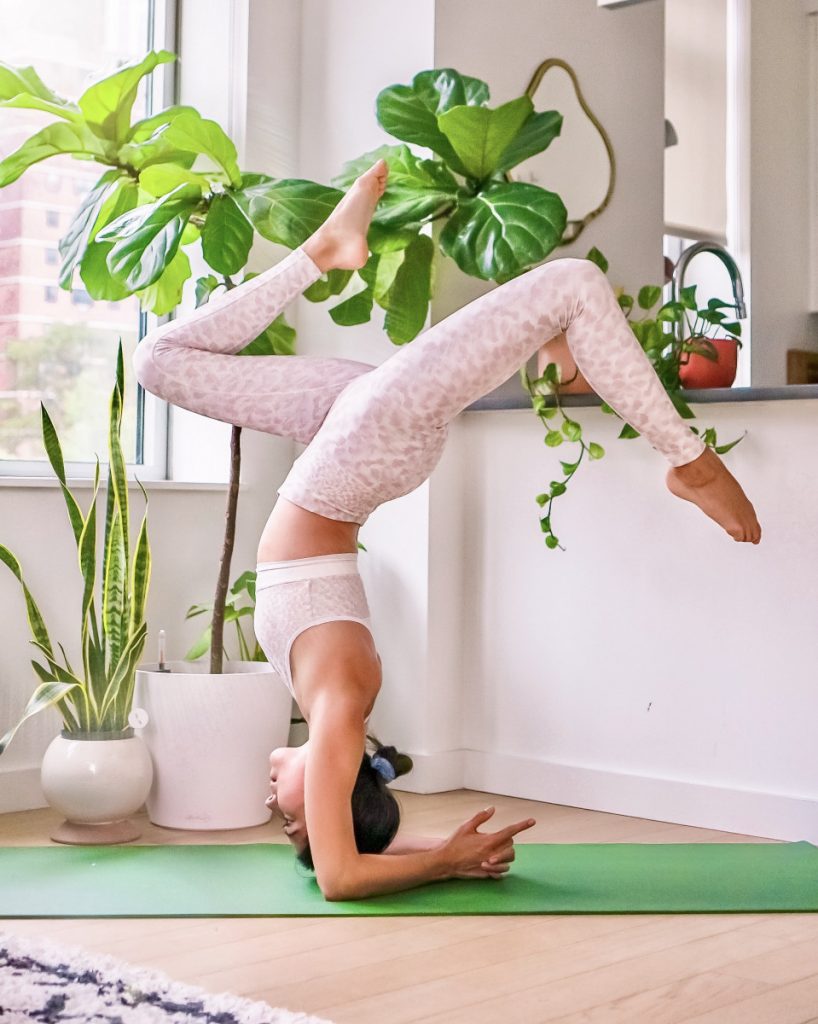 I hope this sparked some ideas for your daily 30 minutes of movement! If you have any other things that YOU personally like to try, I'd love to hear them! Feel free to leave a comment and share.