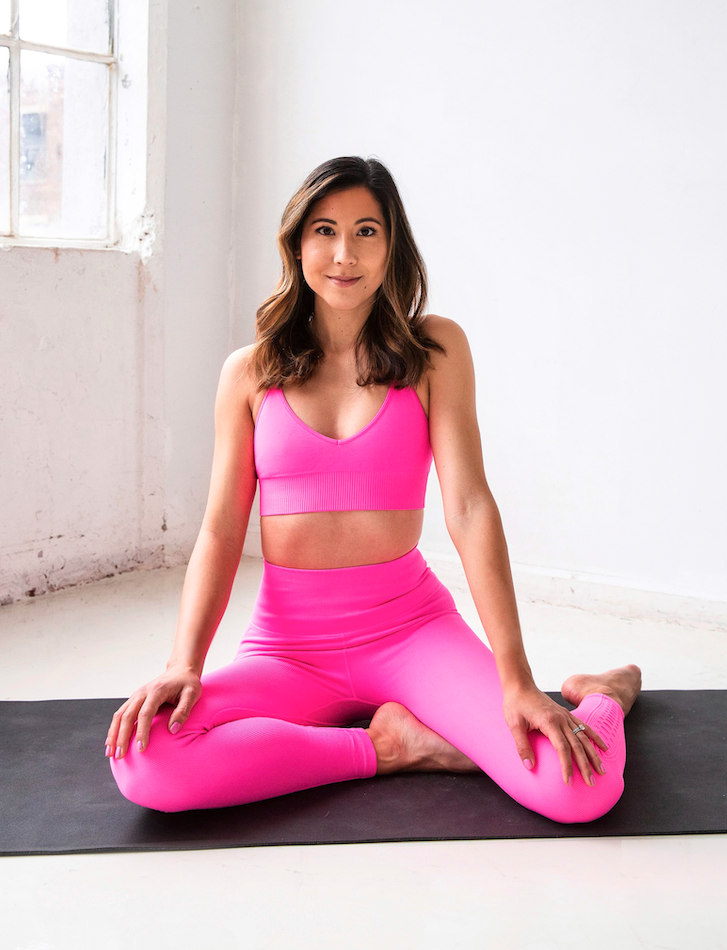 Hello beautiful humans! If you've been following along on the 'gram you know I'm coming to the end of my 28 Day Squat Challenge in a few days. It's been so fun connecting with many of you and sharing different squat variations daily on my Stories (saved to THIS highlight if you want to reference). But now that a new month is just around the corner, I figured it was the perfect opportunity to make a bigger more accessible wellness challenge for us to participate in together.
Enter the 30 Day Healthy Habits challenge! Research says it can take anywhere from 18 to 200+ days to really form and stick with a habit, so a full month of implementing new rituals seemed to be a good place to start. Keep in mind you can jump into the challenge at any point!
Below you'll find a challenge template that you can download, print out and mark off as you complete each daily healthy habit.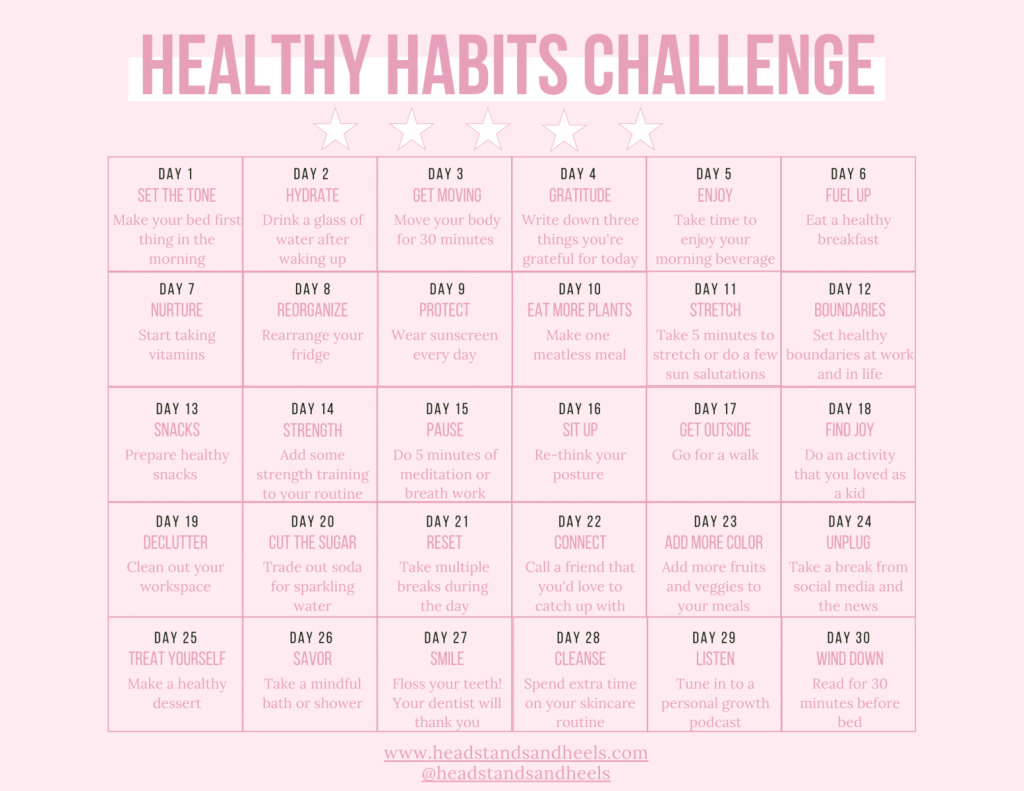 Since some of these may already be things you do now and others just don't fit your lifestyle, there's really no official way to "win." The goal is simply to create building blocks for adding more healthy habits into your daily routine that can best benefit your mind, body and soul! For some of you that may mean you'll have 30 new habits that you'll walk away with. For others it may just mean you do the daily prompt and find 5 that you want to continue with in the future.
To keep us accountable and motivated TOGETHER, I've also created a Private Facebook Group where we can share our individual goals, successes, hurdles and questions. My hope is that it will become a welcoming place for each of us to connect and continue building a lifestyle that brings us joy!
I'll also be sharing challenge reminders on my IG stories and some videos on my TikTok to help keep us all motivated. Be sure to follow along and let me know if you have any specific requests of what you'd like to see!
The challenge officially begins on March 2nd (wanted to give us the first day of March to prepare) but feel free to take it at your own pace and come back to this as many times as you'd like.
Thank you all for continuing to encourage and inspire me daily! I'm so excited to see you all share your 30 Days of Healthy Habits journey.