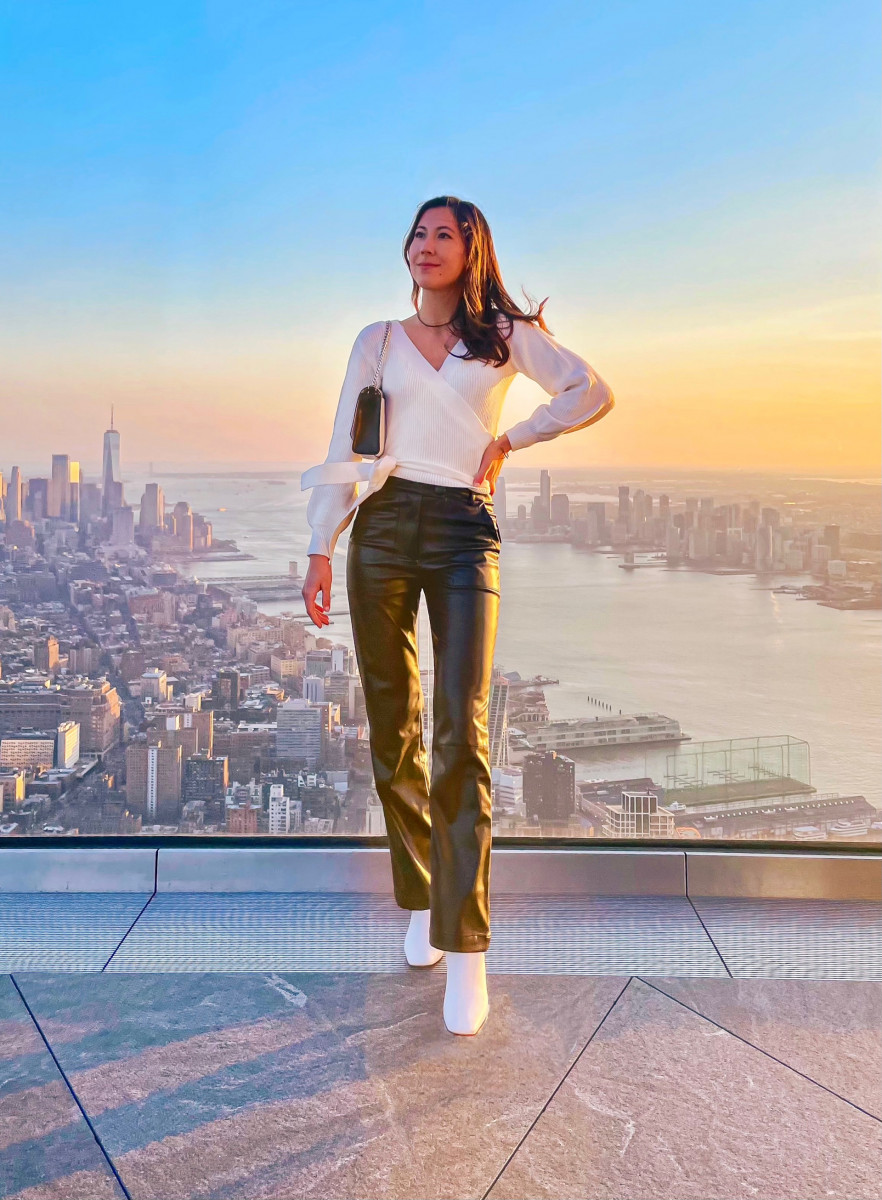 Well dear friends, the time has come. After 6 truly life changing years calling NYC home, it is time to say goodbye.
When I first moved here from my small hometown in Florida I arrived with very little expectations. Bay and I were still relatively new to dating and I wasn't quite convinced city life was for me. Upon moving into our first apartment in Cobble Hill, Brooklyn, I remember being so overwhelmed and exhausted by the day to day lifestyle. Sharing crowded subways twice a day, learning the ins and outs of working in a large PR firm, and figuring out how to share a space with my boyfriend was challenging to say the least. I didn't let it stop me, because alongside the exhaustion I was filled with something else…
Some would call the feeling empowerment. This city made me feel alive in a way I didn't think was possible.
My senses were on constant overdrive and I was buzzing with excitement over it all. Every day brought something new. A type of food I'd never tried, people speaking different languages all around me, the sights and sounds that come with a city that never sleeps and lots of new friendships. After a month, my exhaustion slipped away and was replaced with a newfound energy. I felt like I had always belonged here.
And just like the characters of all the cliché movies, tv shows, and books based in this concrete jungle, I fell deeply in love with New York City.
If you've been following my journey for awhile you'll know how much my life has grown and evolved over the past 6 years of living here.
NYC is the place where I met the love of my life. It's where I made some of my dearest friendships, went through a 200 hour yoga teacher certification, started this blog, and completely switched career paths. All the while this city filled me with constant inspiration and energy — feelings that all culminated into this beautiful belief that I could do absolutely anything I put my mind to.
Despite all of this, I always knew that like so many amazing things in life, living in NYC was not going to be permanent.
When the pandemic crashed upon the world last year it also changed a few key things that were keeping us here long term: some of our closest friends moved away and the company Bay works for decided to close their offices and move forward with a fully remote workforce.
With both of us being able to work from home, it opened up so many possibilities of where we could go. It's strange to suddenly feel like you have so many options. It took many months of researching, talking and praying that we would find a place that felt like a good fit… and I truly believe this cross country move will provide some of the things that NYC couldn't.
I'm looking forward to having a car, more space, a private backyard for the pups, a more affordable lifestyle and being surrounded by some of the prettiest things nature has to offer.
It's a city (and state) both of us have never lived before and as scary as change can be, I know first hand how much good can come from stepping out of your comfort zone. I'm ready for a new adventure and excited to see what this transition will bring. Stay tuned for the reveal on Instagram
As this chapter of my life comes to a close all I can say is:
NYC, I will always love you. Thank you for enriching my life in more ways than I could have ever dreamed of. You will continue to hold a piece of my heart and I'm so grateful for the abundance of beautiful memories I'll carry with me forever.