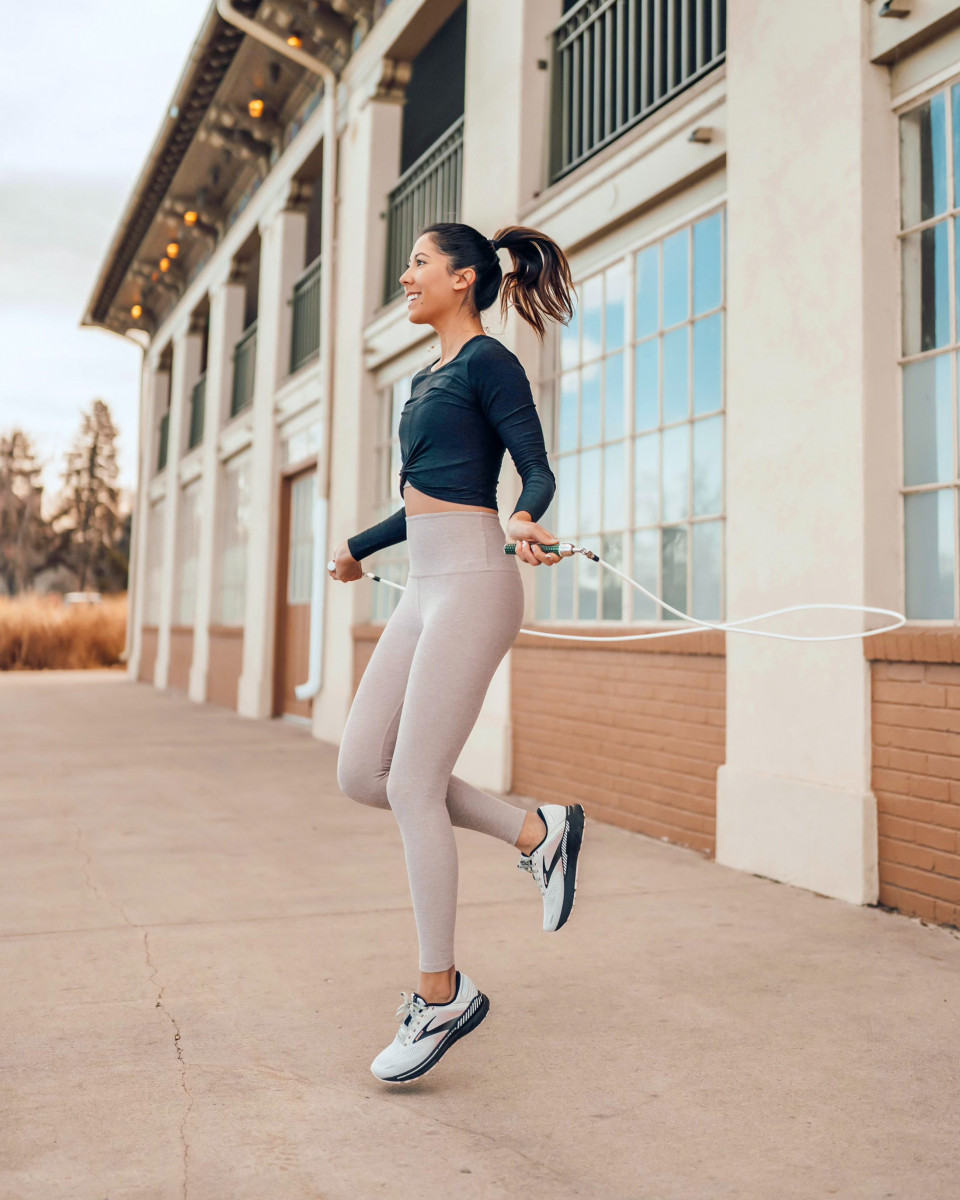 Earlier this Fall, I decided to share a 15 part healthy habits series on my Instagram reels. The wellness industry can appear so intimidating (not to mention expensive!) so my goal was to highlight simple, realistic and affordable habits that you can easily incorporate into your daily routines to help you feel your best. Even though none of the habits I shared were particularly groundbreaking, they served as a good reminder that when it comes to wellness, getting back to basics is always a great place to start.
In case you missed the videos you can find all fifteen healthy habits HERE.
Make Your Bed
One of my absolute non-negotiable healthy habits in my own morning routine, making your bed is such a great way to kick off your day. It's a mood booster and makes your space instantly feel more put together. Not to mention it's the first true "task" that you can cross off your list, which will give you a sense of accomplishment and help kickstart a chain reaction of productivity.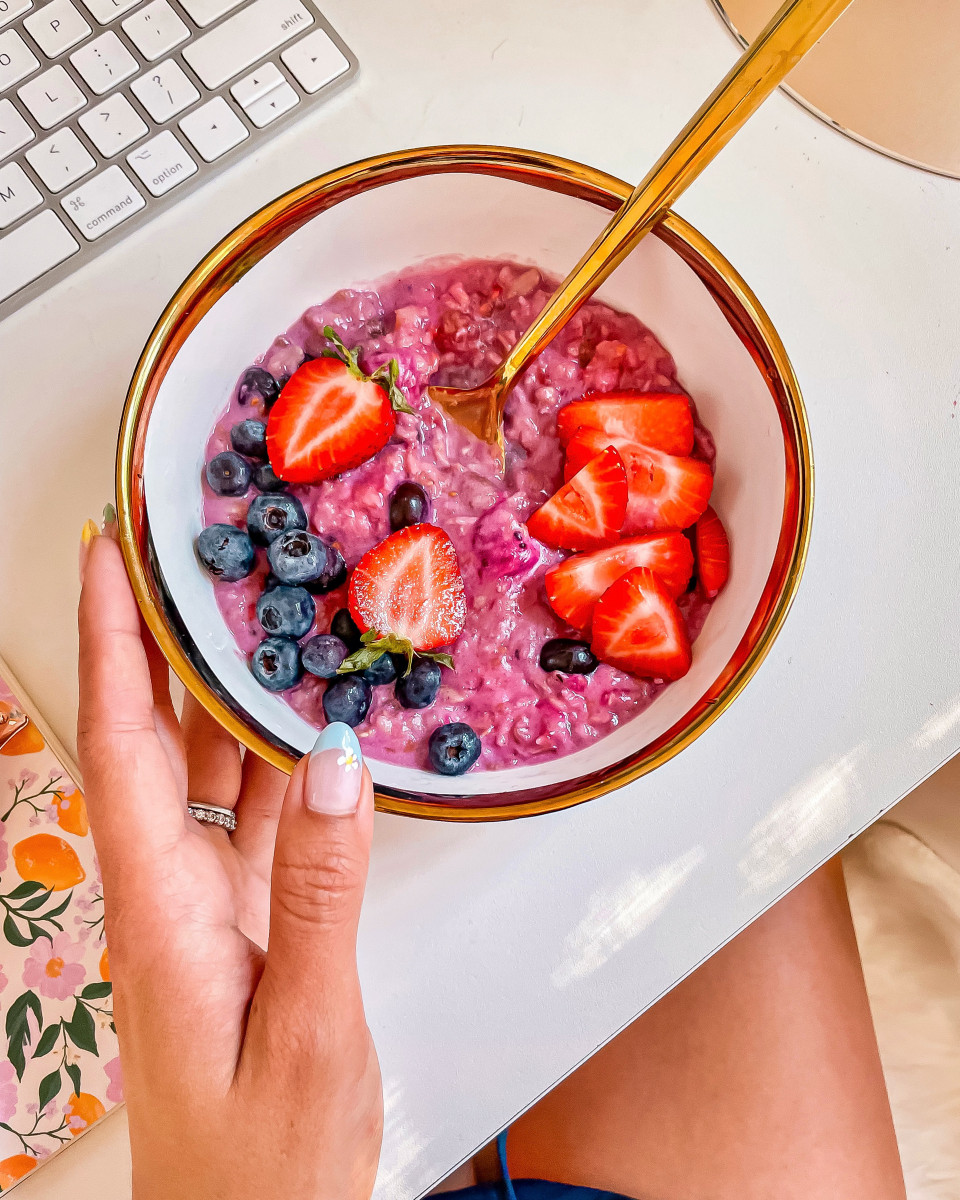 Eat Colorfully
Instead of fixating on macros or maintaining a certain diet, this simple approach to eating helps shine the focus on what you can ADD to your meals rather than what to take away. By filling your plate with different colors from whole fruits and veggies, you're able to reap the benefits of all the micronutrients that plants have to offer and ensure your meals are well balanced (and delicious). 🍓💕
One great way to start is by adding 2-3 colored fruits or veggies to every meal until this just becomes a habit that sticks. If you need some colorful inspo, I have a roundup of some of my favorite easy healthy breakfast ideas and protein smoothies.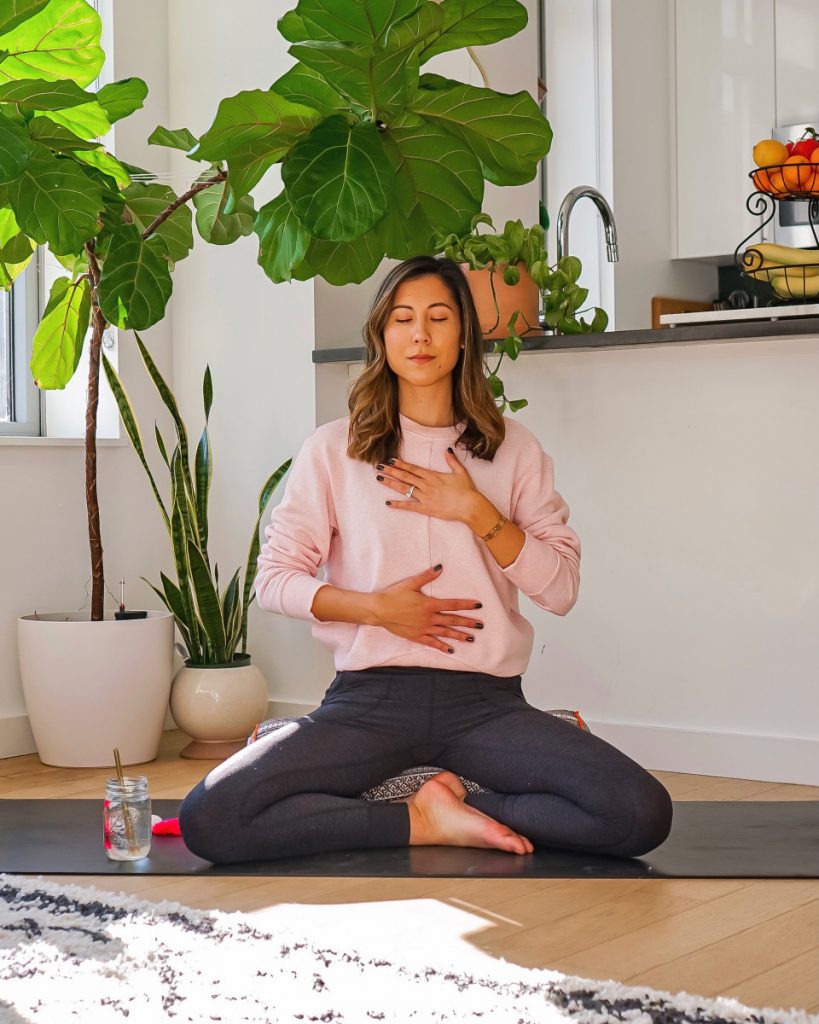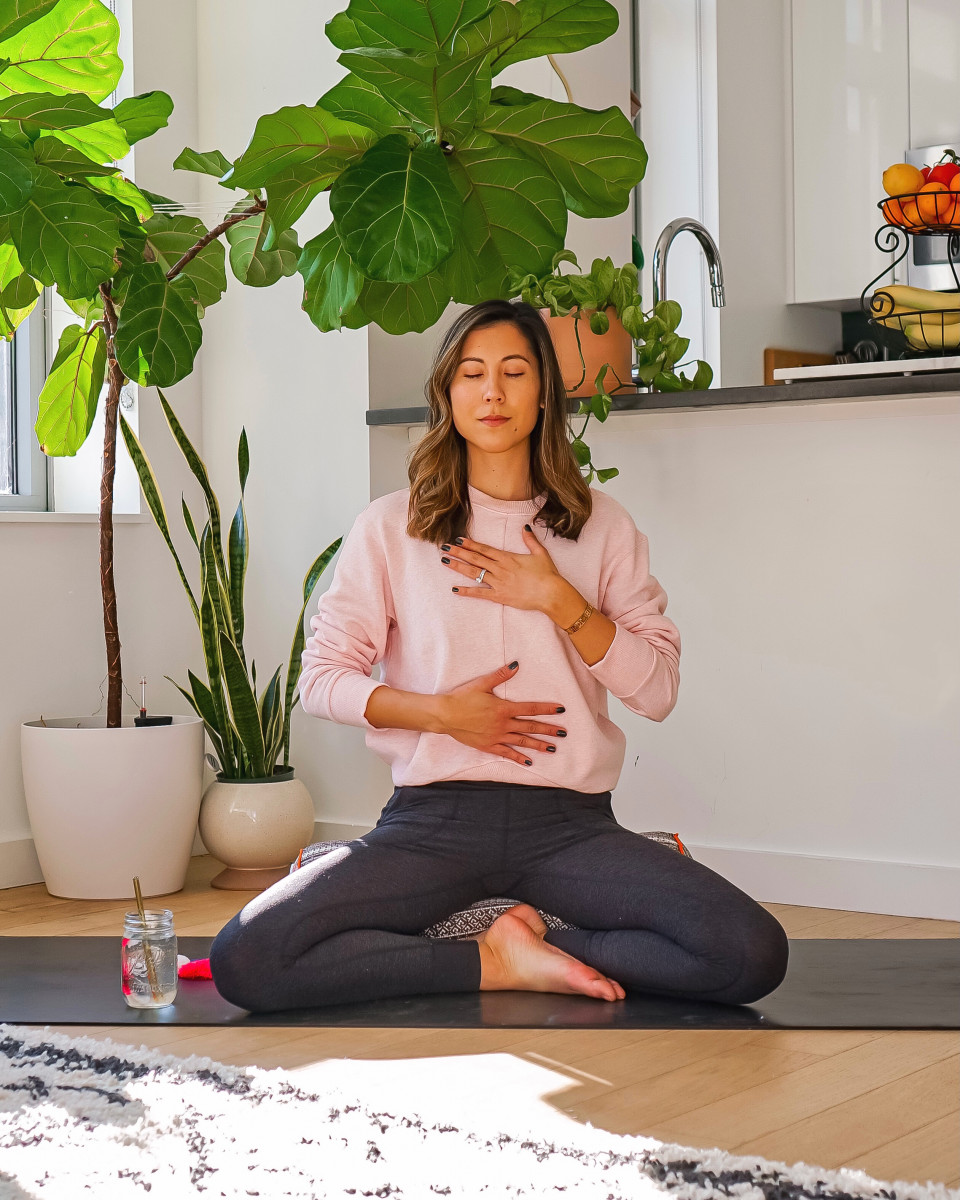 Practice Intentional Breathing
This may seem like an obvious one but when I say "intentional" breathing I'm specifically referring to diaphragmatic breathing. This type of breathwork is such a valuable tool when it comes to controlling your body's stress response and helping regulate emotions.
When you are stressed, your sympathetic nervous system kicks in, which is your body's fight or flight response. By practicing deep breathing, like box breathing (4-4-4), two to one breaths (where the exhale is twice as long as the inhale) or alternate nostril breathing, you tap into your parasympathetic nervous system, which is your body's "rest & digest" mode. Or in other words, your natural ability to relax and calm yourself down.
This is obviously practiced frequently during yoga but it's something you can easily incorporate into your own daily routine. The best part, you can do it anywhere, no meditation cushion or yoga mat needed. 😉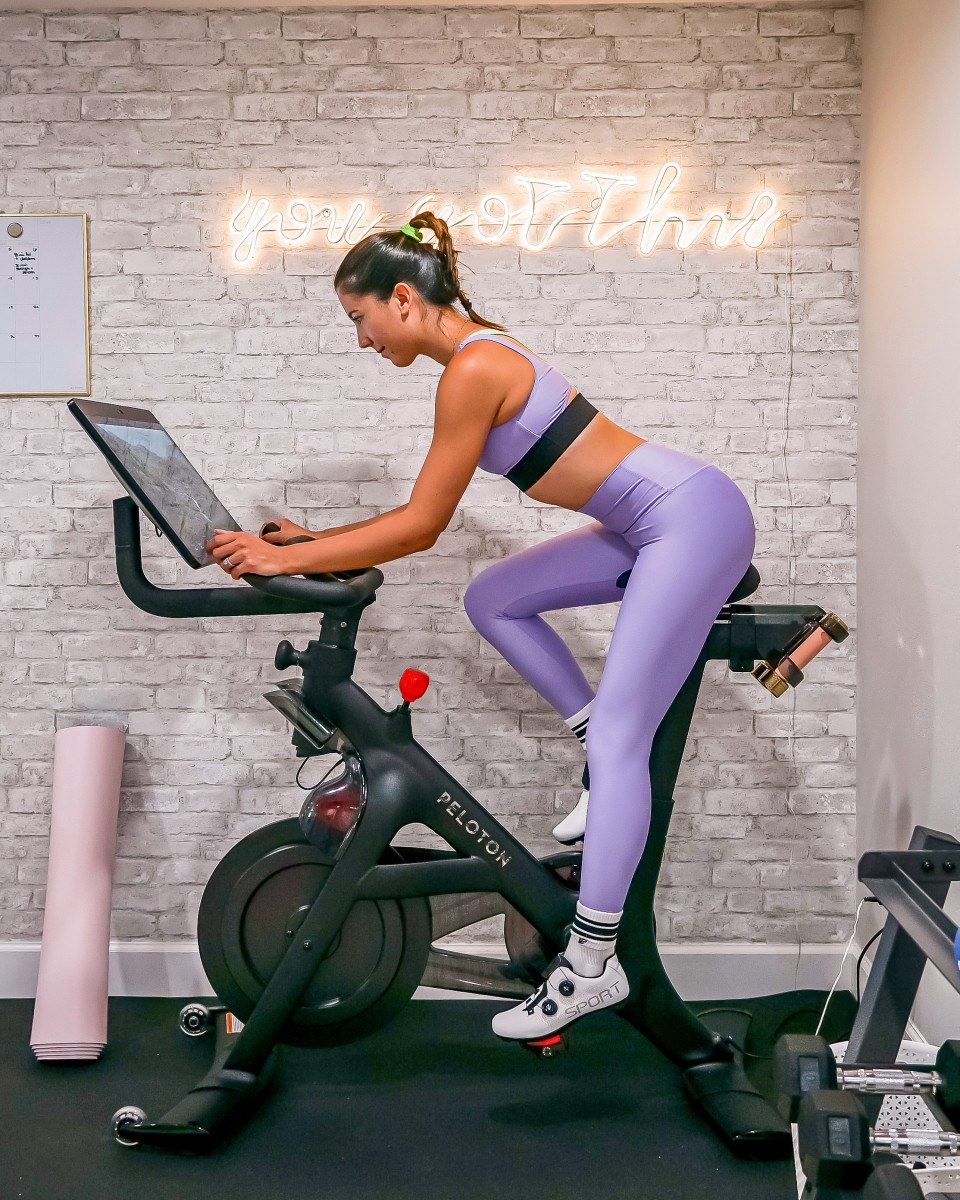 30 Min of Movement
The benefits of daily movement are endless and while I don't do official workouts every single day, I try to make it a priority to move my body for at least 30 min. Whether that's going for a walk with the dogs, doing some gentle yoga, working out in the home gym, using my walking pad while standing at my desk or going to a studio class — all forms of movement are super beneficial.
Romanticize Your Life
Romanticizing your life is one of the biggest "trends" of our generation but when you break past the cliche of it all, it's such a powerful mindset. It is a reminder for us to find moments of joy within our daily life, which allows us to find inner peace rather than seeking external validation.
It doesn't mean that we won't face challenges and hardships along the way, but rather it's an act of appreciation for all of the GOOD in our life, no matter how mundane those moments may be. I feel like this is one of the most healthy mindset shifts we can adopt, because it's rooted in gratitude and mindfulness.
When we practice "romanticizing" our life regularly, it allows us to observe all the beautiful things we may have otherwise let pass by unnoticed.
Make Time for Hobbies
As an adult it can be so much more challenging to make time for solo "just for fun" activities like painting, reading or baking, but doing so is super beneficial for our mental health. It helps alleviate boredom (no more doom scrolling!), teaches the value of patience and consistency, reduces stress and always feels so good whenever you're done. So let this be your sign to do something you used to love again or try something new this season!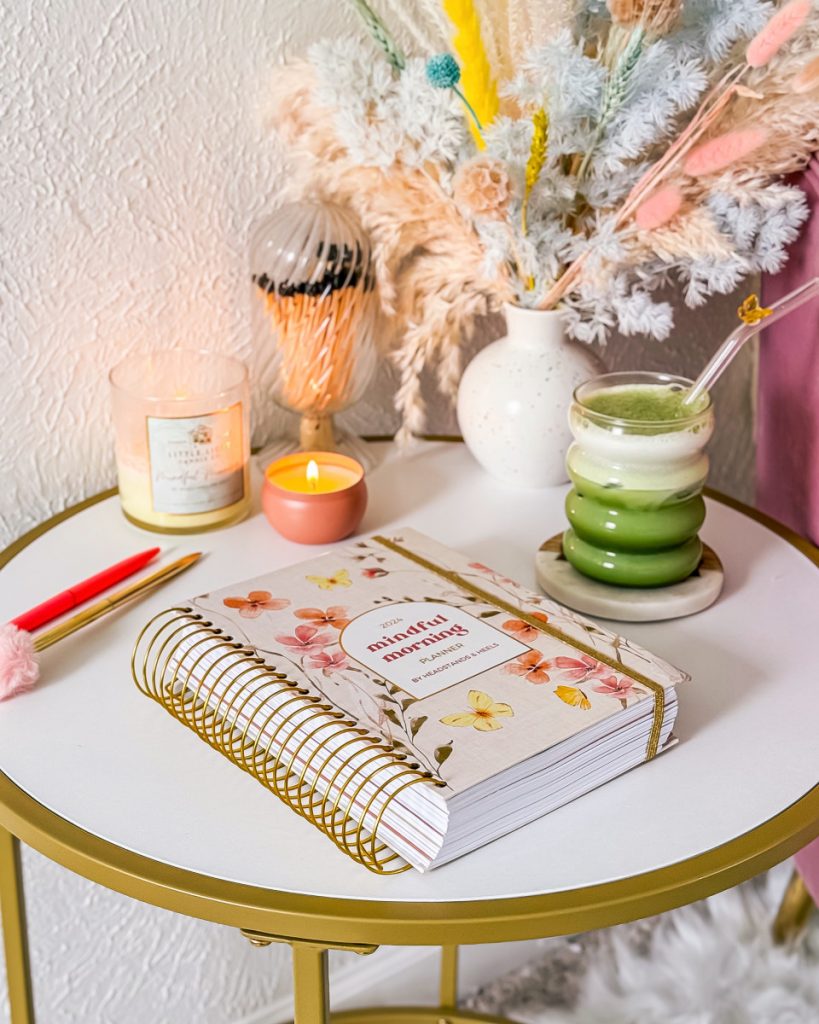 Write in a Journal
I've been keeping some form of diary or journal on and off since 2nd grade, which is kind of wild when I think about all the notebooks filled with memories stacked in my closet. Writing is such a cathartic exercise and a great introspective tool to help work through different feelings and emotions.
If free writing is intimidating, you can find 36 journal prompts within the NEW 2024 Mindful Morning Planner which is available for preorder now!
I always suggest starting with just 5-10 min of writing time in the morning or evening and expanding if/when your schedule allows.
Clean Your Space
I wish I was one of those people that found cleaning to be enjoyable but unfortunately that's not usually the case. I do however get very stressed out when there's too much clutter or things start to feel like they're piling up. So in reality, keeping my space organized and tidy is probably the most helpful mental health habit that I turn to over and over again.
We've all heard the phrase "clear space, clear mind" and I 100% believe that to be true. Eliminating clutter and keeping things tidy do wonders for mental clarity, creativity, and in my case — a greater sense of ease.
I find that even 10-15 min of cleaning/decluttering a day can really make a big difference but for when life happens and things build up a bit more, having a dedicated "reset day" honestly is so worth it.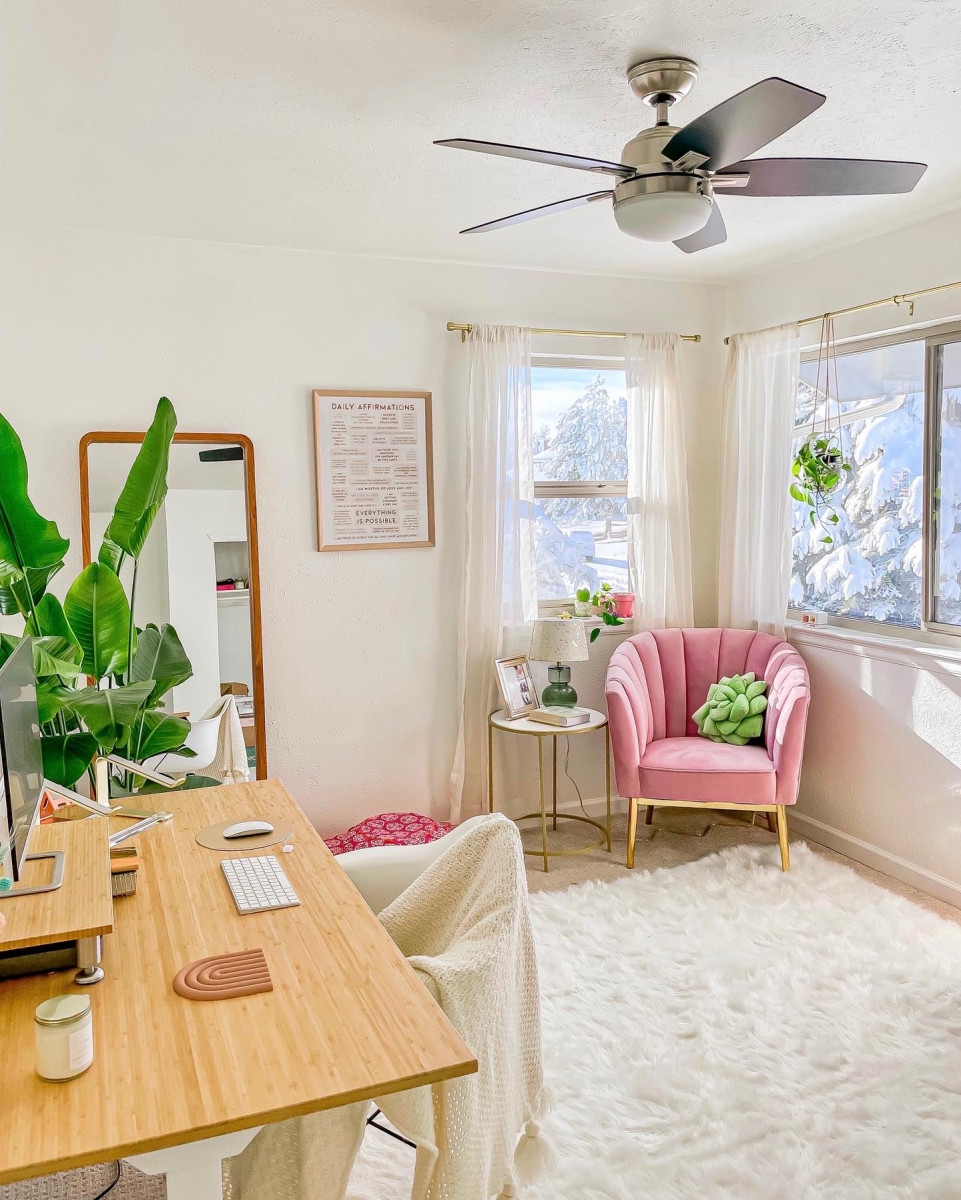 Bring Nature Indoors
There are numerous studies that have demonstrated the power of keeping houseplants in your home. Emotionally, the presence of plants help to decrease anxiety and stress. The act of caring for them requires patience and watching them grow provides a feeling of accomplishment. Some houseplants help to purify the air and if you plant a small herb garden in your kitchen, you'll reap the benefits of fresh herbs all year round.
Other simple ways to invite nature indoors include opening your windows, choosing earth tones for decor, lighting candles or a fireplace, and playing soothing sounds like ocean waves or rain.
Live in the Present
The beauty of practicing daily mindfulness is that it helps us shift our thought patterns to the only thing that is guaranteed — this very moment. Each day we are alive is such a blessing and by channeling that gratitude, we can learn to cultivate more joy in the present moment instead of dwelling on the past or worrying about the future.
Mindfulness allows us to regulate our emotions and is a reminder that everything in life is temporary. We will all face challenges and difficult seasons throughout our lifetime, but cultivating this habit of living in the present is a helpful tool as you wait for the hard times to pass.
It's also a powerful reminder to stop waiting. Tomorrow isn't guaranteed and the more you can practice living in the present moment, the more you'll want to seize the opportunities you have right now instead of waiting for the "right time."
Focus on Hydration
I'm not going to laundry list all of the benefits of drinking more water because this is one habit we all KNOW we need to do — however if you find yourself struggling with this one, here are some tips that may help:
✨ Drink a glass of water first thing in the morning
✨ Jazz up your water with lemon 🍋
✨ Add electrolytes to your water post-workout
✨ Make homemade juices from hydrating veggies and fruit (this one is celery, cucumber + apple)
✨ Fill an extra large water bottle to keep track of how much you're drinking through the day
✨ Serve water with every meal
✨ Drink unsweetened iced or hot tea
✨ Set reminders on your phone or use a tracker (like the one in my Mindful Morning Planner)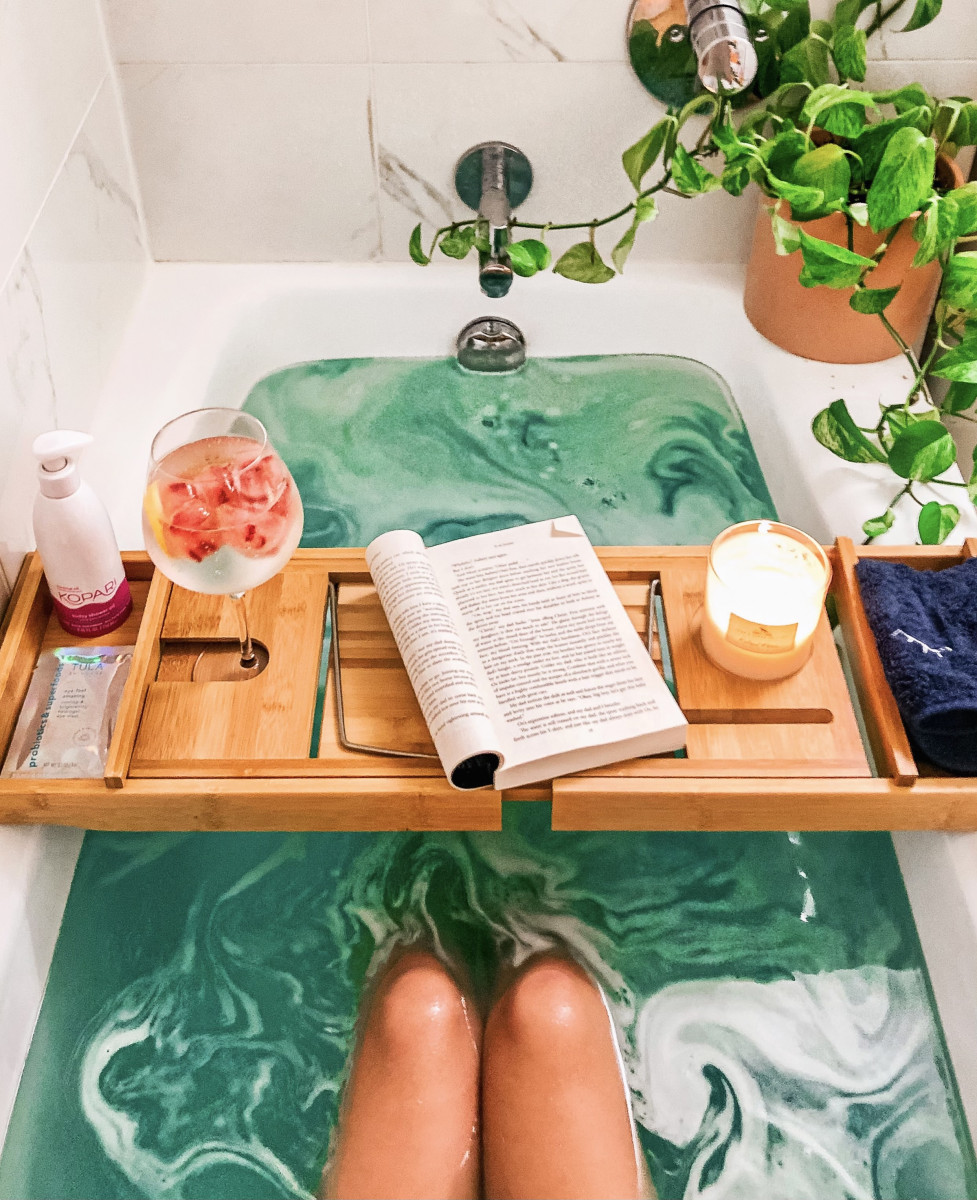 Schedule Alone Time
Carving out time to spend alone and finding comfort in doing things things for ourselves is so beneficial for our mental health. It allows us to decompress, relax and gives us a better sense of who we are and what we enjoy.
As an extrovert, I feel energized when I'm around other people, however I still need alone time to recharge and connect with myself. It's a delicate balance but I've become very comfortable in my own company. Whether I'm traveling without my husband, going to a coffee shop with a good book in hand, painting at home, going to a workout class, or taking walks in the neighborhood, these little "solo dates" bring me a lot of comfort and joy.
PS: There's a big difference between spending intentional time by yourself and loneliness so it's important to recognize that I'm not suggesting that you spend ALL your time alone. It's a very healthy habit but only when it's on your own terms.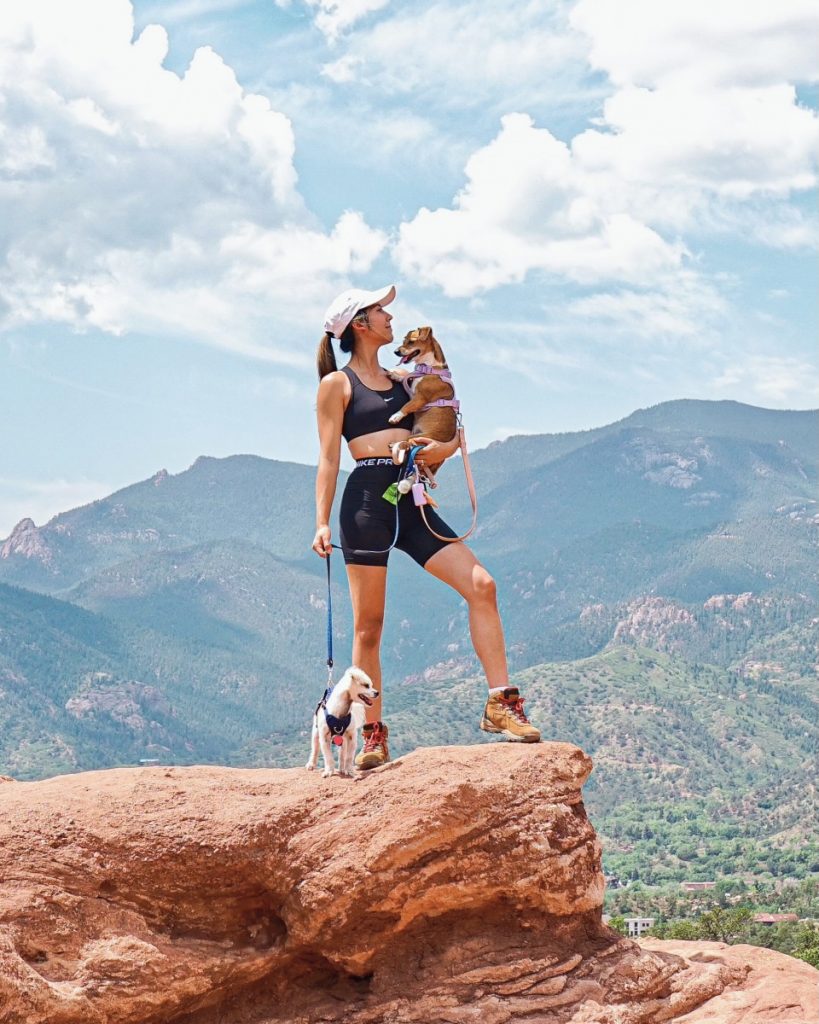 Go on a Walk
If you can do one positive thing for yourself every day, I highly recommend getting outside for some fresh air. Even a short 15 min walk is so healing and lately I've been doing a lot of "walk and talks" where I put on headphones and chat with friends as I get my steps in.
Sometimes I listen to music or a podcast but many times I just walk without any distractions. There are so many mental and physical benefits of taking time to go on a walk, and it can be a valuable tool to change up your scenery and help reduce stress.
Get Quality Sleep
Experts say that adults should strive to get between 7-9 hours of sleep each night and I definitely feel best when I get a solid 8 hours. If you're someone who has trouble winding down at night, try to create a simple "sleep routine" to allow your body to relax and decompress before you hit the hay.
A few things that are helpful for me include:
✨Try to go to bed and wake up the same time every day
✨ No caffeine after 3pm
✨ Make a relaxing routine (even lighting candles or switching to lamps makes a difference!)
✨ Keep your bedroom quiet, dark and cold
✨ Use something that makes white noise like a sleep sounds app or a box fan
✨ Make sure you get some movement in during the day to help tire your body out
Cook at Home
I'm a BIG fan of going out to eat, I just love a restaurant experience and my husband is a big fan of ordering takeout. So between the two of us, this is one of the healthy habits we let slip often. However, whenever we do make an effort to plan out meals ahead of time and cook together at home — boy does it make a difference in how we feel. Not to mention if quality time is your love language, it's a really lovely way to spend time intentionally with someone you love.
I hope you all find these healthy habits to be as life changing as they have been for me!