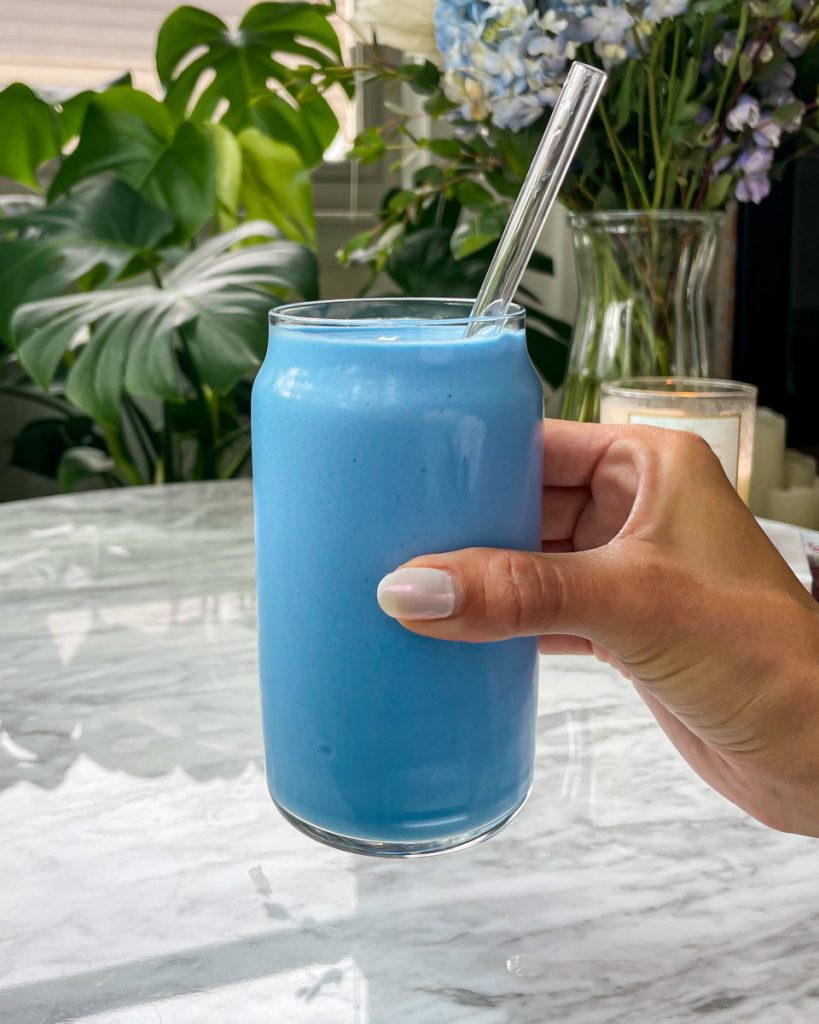 We may be in the middle of winter but smoothie season is year round in my house. If you've been following me on Instagram and in my FB group for the "3 for 30 Challenge", you've probably noticed that I've been whipping up these delicious protein smoothies almost every single morning. I find that they're the perfect post-workout meal and a great way to make sure that I'm getting enough protein. Not to mention they just taste really really good! And seeing as we don't gatekeep over here, I'm sharing five of my personal favorite smoothie combinations that I know you're going to love.
So dust off your blender, prep your grocery list and get ready to try these protein smoothies after your upcoming workouts!
PS: If you're looking for a good blender I can attest that both the Nutribullet and Vitamix are great but for different reasons. For overall quality and versatility, the Vitamix wins IMO. It can handle tougher ingredients (like almonds for homemade nut milk), blend hot and cold (great for making soups!) and can make a larger quantity. The Nutribullet is fantastic for smoothies and is a much more affordable option, so it's perfect if you don't need the versatility.
BLUE PINA COLADA SMOOTHIE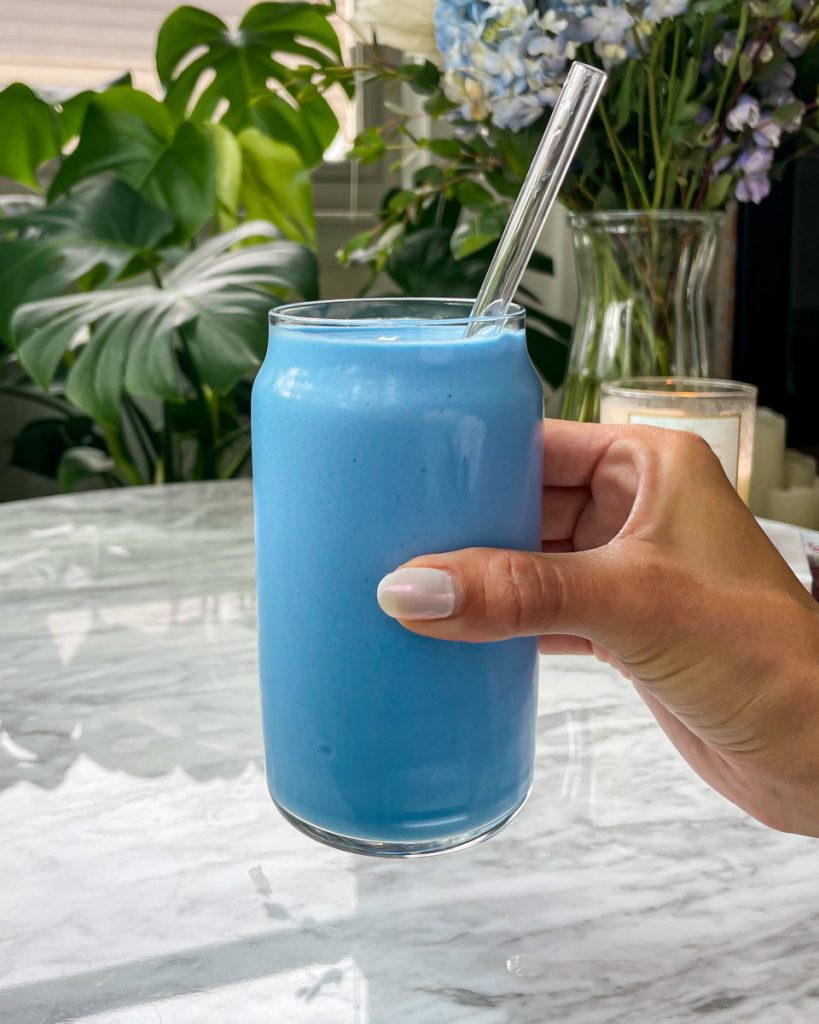 Not only is this the most beautiful color ever but it tastes like a healthy pina colada! Definitely a way to channel tropical vacay vibes or start dreaming about your next beach trip.
Ingredients:
1 banana
1 cup frozen pineapple
1 tsp blue spirulina
1 serving vanilla protein powder
1 cup organic coconut milk
Ice
CHOCOLATE COVERED CHERRY SMOOTHIE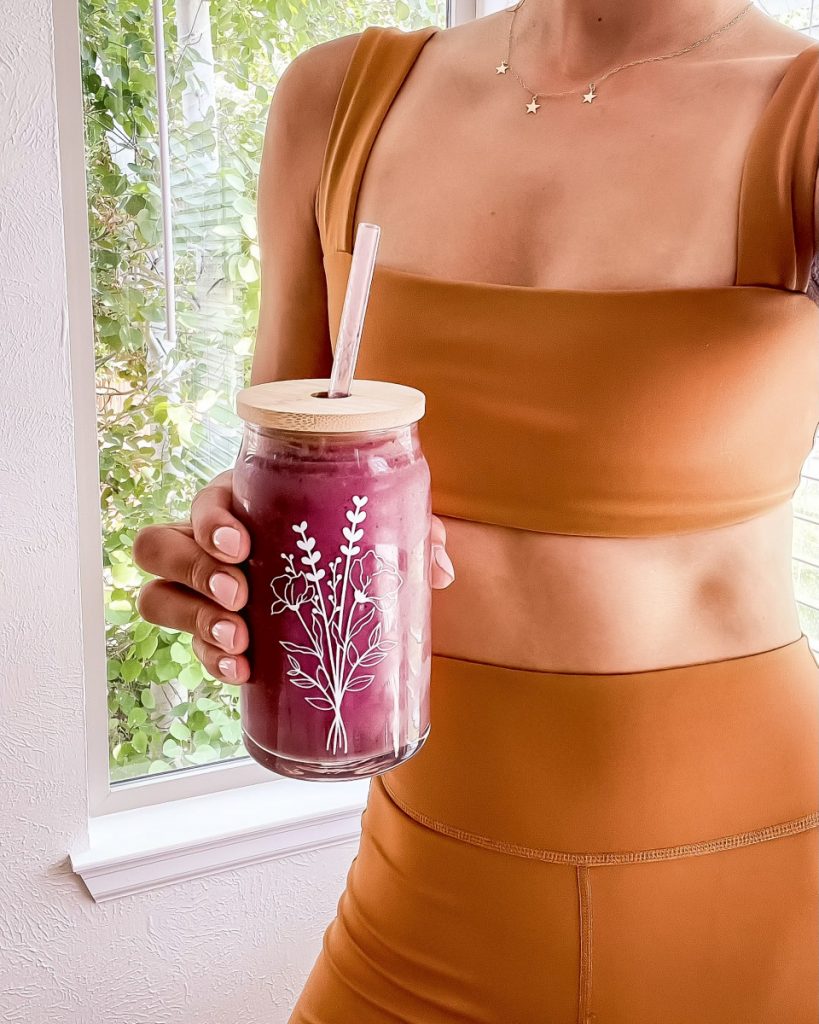 This is hands down the smoothie combo I make the most often. The nuttiness of the almond butter pairs so well with the rich, sweetness of the cherries. Trust me, you need to try this one!
Ingredients:
1 banana
1 cup frozen dark sweet cherries
1 tbsp almond butter
1 serving chocolate protein powder
1 cup oat milk (or chocolate oat milk)
Ice
GLOWING GREEN SMOOTHIE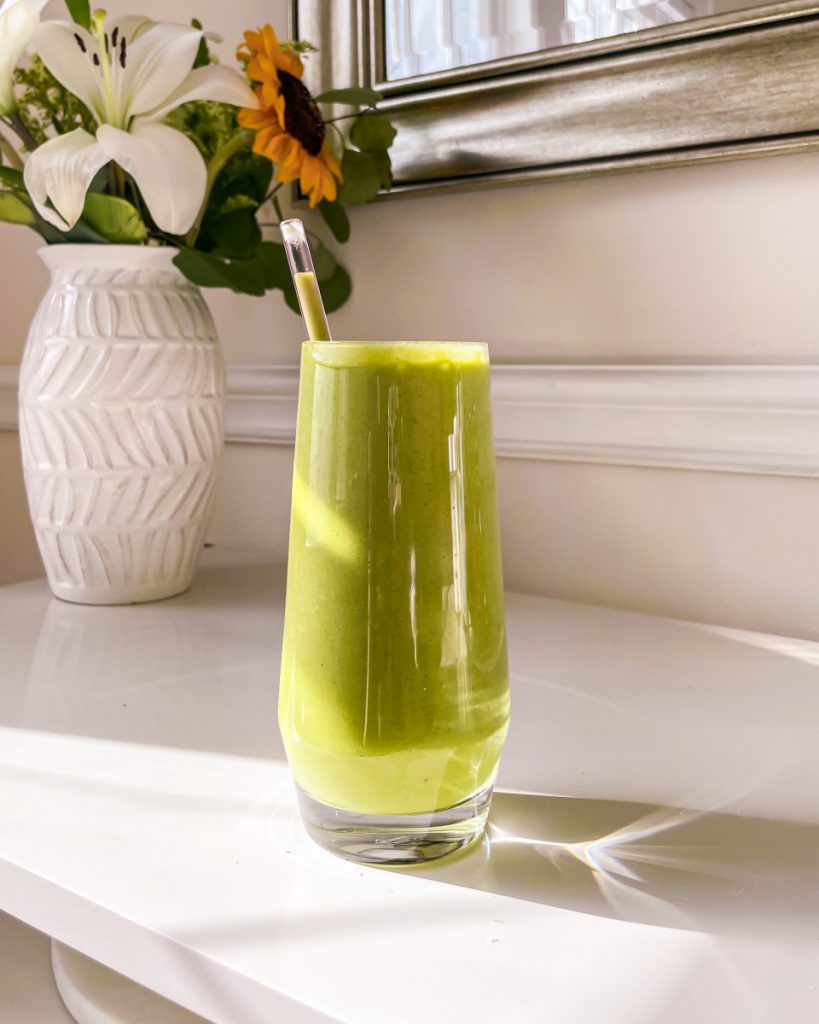 If you want something a little lighter with lots of healthy skin boosting benefits, this is my go to! I recommend getting a protein powder mixed with collagen, like Vital Proteins.
Ingredients:
1 cup baby spinach
1/2 avocado
1/2 frozen banana
1 serving vanilla protein powder
1/2 cup frozen mango
1/2 cup frozen pineapple
1 1/4 cup coconut water
Ice
CHOCOLATE PEANUT BUTTER SMOOTHIE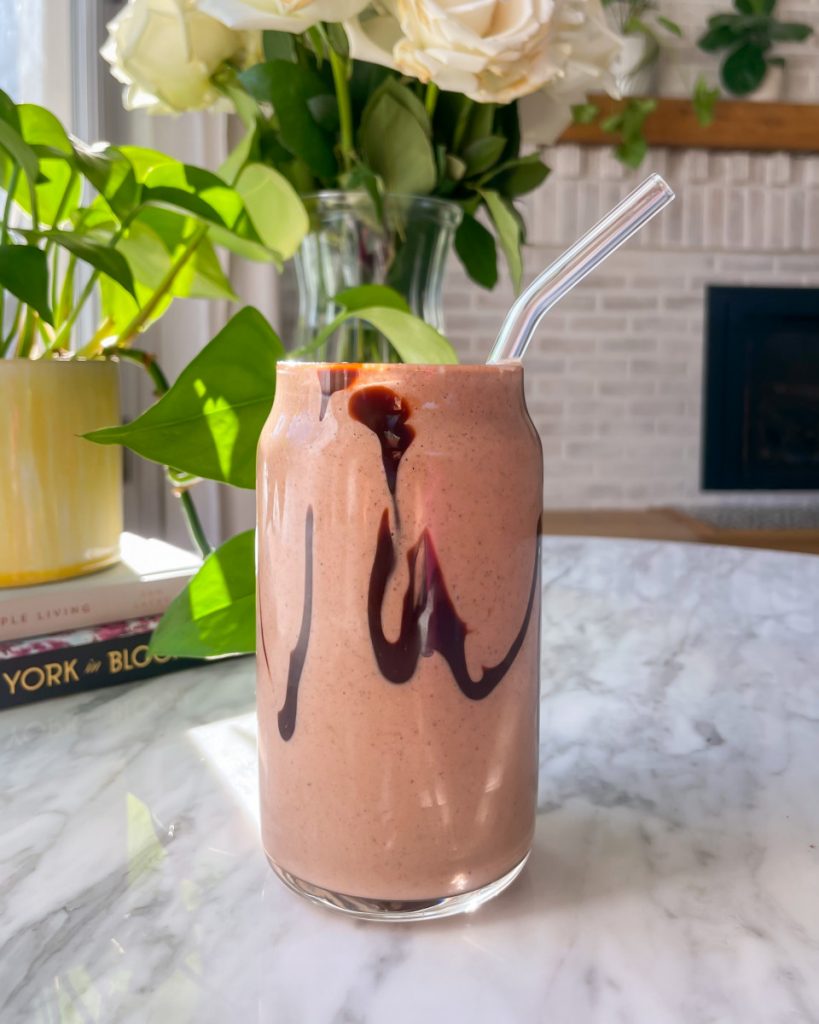 You can't go wrong with a classic chocolate and peanut butter pairing. This one tastes so delicious, you'll be wondering if it's still healthy — and the good news is, with all the protein, fiber, heart healthy fats and omega 3s, it most definitely is.
Ingredients:
1 frozen banana
1 tbsp greek yogurt
2 tbsp organic peanut butter
1 tbsp flax seeds
1 tbsp chia seeds
1 serving chocolate protein powder
1 cup oat milk
Ice
BERRY DELIGHT SMOOTHIE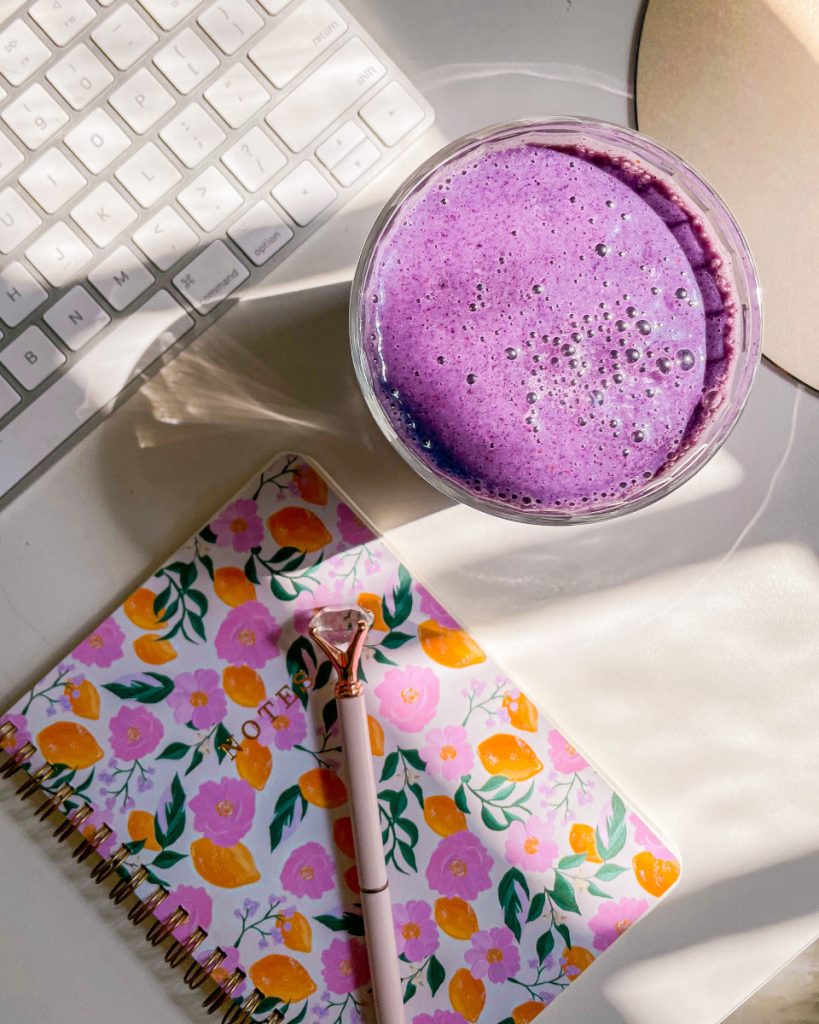 A simple "starter" smoothie if you're afraid of mixing in greens! This is probably one of the first protein smoothies I started drinking years ago and it's a classic I come back to often.
Ingredients:
1 banana
1/2 cup frozen strawberries
1/2 cup frozen blueberries
1 tbsp greek yogurt
1 serving vanilla protein powder
1 cup unsweetened almond or cashew milk
Ice
I hope you all enjoy these smoothie recipes! Be sure to tag me @headstandsandheels on Instagram if you try them out.