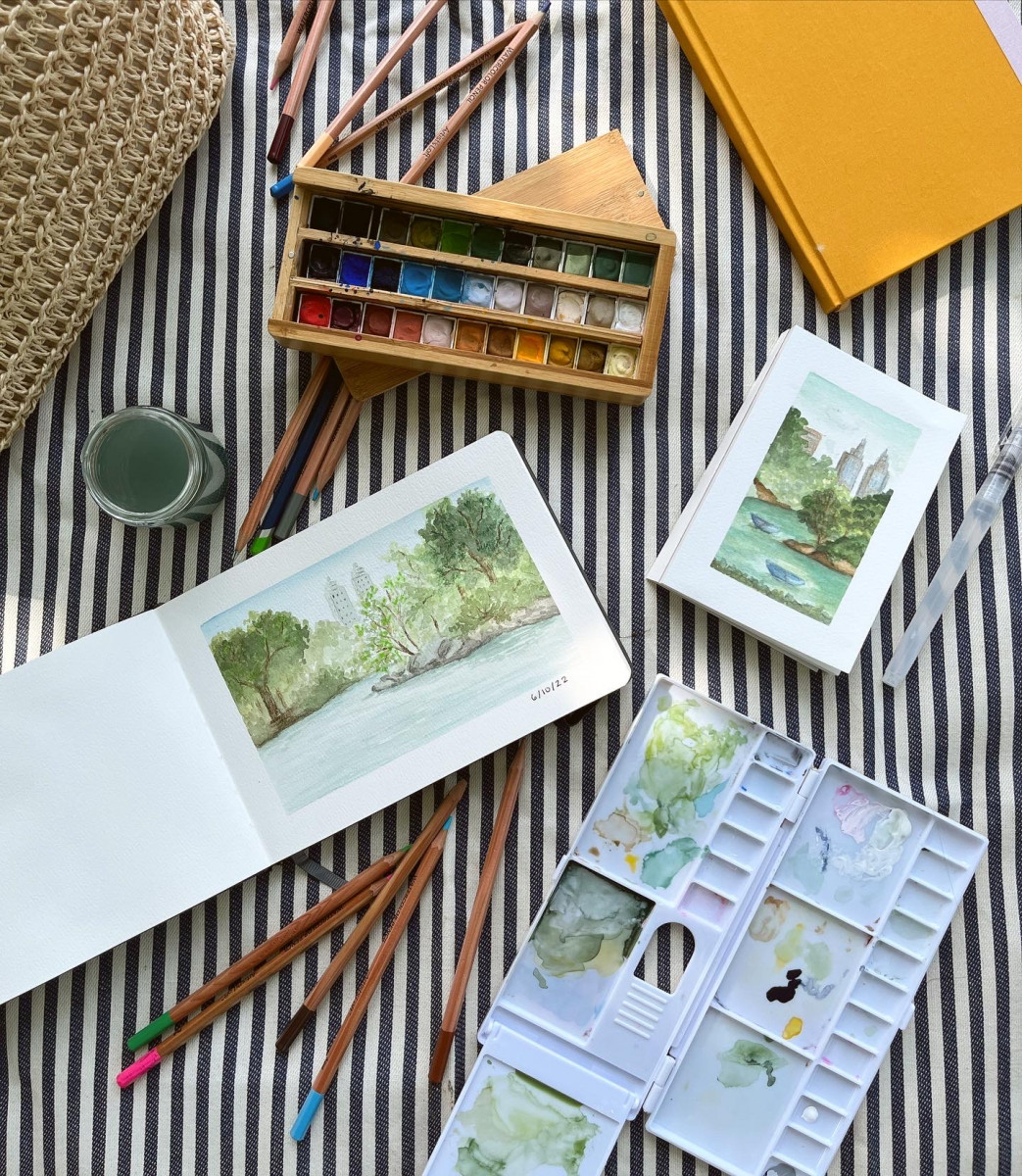 This blog post was written by my marketing assistant, KellyAnne Tang
I was always making stuff when I was a kid. I drew, I wrote stories, I put on neighborhood plays with friends, I cooked elaborate meals for my family. As I got older, however, I started to lose touch with that part of myself, and I even stopped considering myself a creative person. 
A few years ago, I was feeling really lost and disconnected from myself. I wasn't finding fulfillment in my work and I often felt like my light had just gone out. When I moved to New York and found myself suddenly surrounded by people pursuing their creative passions, I started to feel a little nudge to get back into art. I ordered a set of watercolors and started painting. Three years later, my creative practice has brought my spark back and it has become an essential part of my mental health toolkit.
You don't need to consider yourself an artist to discover the mental health benefits from inviting more creativity into your life. These are just a few of the ways that a creative practice can boost your mental wellness.
It gets you out of your head
Anyone else a chronic overthinker? My mind can often be an overwhelming place, constantly whirring with to-do lists, plans for the future, and residual anxiety over that awkward interaction I had last week. One of the only things that can consistently pull me off my mental highway and nudge me into a flow state is putting pen or paintbrush to paper. Making something with your hands, especially if you're trying something new, can give your brain something to focus on and quiet the rest of the noise.
A creative practice is also a mindfulness practice
I've found that it's very difficult to multitask when absorbed in any sort of creative act, whether I'm cooking dinner or drawing in a sketchbook. For example, when I'm cooking, I'm tuning into all of my senses, noticing the way the ingredients smell or watching the colors change as they cook. In a sense, my creative practice is my meditation practice. It pulls me into the present and teaches me to pay attention. If you've struggled to make traditional mindfulness practices like meditation a regular habit, maybe try a creative activity instead like playing an instrument or something as simple as coloring in a coloring book.
It can help you tune into your emotions 
Creative activities are often used as therapeutic practices for processing emotions and healing. Whenever I'm feeling a bit off, sitting down to draw or paint allows me to tune into my inner world and process the feelings that have been swirling around. Taking the time to make something just for me or for someone I love connects me back to myself. Tapping into a creative hobby can give you the space you need to process your feelings and perhaps uncover a new insight.
It encourages a sense of curiosity and play
Since I started incorporating more creativity into my life, I've noticed that I have become more interested and engaged in the world around me. Creativity has a way of sparking curiosity and bringing out our inner child, which are two important elements of cultivating joy. When I sit down to scribble in my sketchbook or make a collage, I reconnect with that 8-year-old me who loved writing epic adventure tales and drawing portraits of her beanie babies. The joy that I have found in my creative practice reminds me how important it is to not take myself too seriously and to make time to be silly and play.
It cultivates self compassion and a growth mindset
A fixed mindset assumes that abilities, talents, and skills are set and unchangeable, which often leads to thoughts like this is hard, so I guess I'm just not good at it when faced with an obstacle. Those with fixed mindsets may be more likely to give up in the face of challenging situations, and you can probably see how this could have a negative impact on your self confidence. On the flip side is a growth mindset, which assumes that skills and abilities can be learned and improved upon with effort. This leads to more positive thoughts like this is hard, but I can get better at this with practice. Growth mindsets encourage self compassion, resilience, and, well, growth.
My natural tendency is a fixed mindset, but one of the ways I have started to develop a growth mindset is through my creative practice. When I first started playing with watercolors, most of my paintings turned out looking like I dropped a piece of paper in a muddy puddle. But I enjoyed it, so I stuck with it. I found resources online and painted more often, and while I still have a lot to learn, I've seen so much progress since I first started! It's given me the confidence that I will continue to learn and get better as long as I keep painting, and this mindset has started to seep into other parts of my life as well.
When you try something for the first time, you'll most likely make a lot of terrible things, but if you have a good time doing it, you'll realize that it doesn't matter all that much how it turns out. It can be easier to cultivate a growth mindset and self compassion in low-stakes settings like a creative hobby that you do for fun. When you do something you enjoy, you'll see how you improve each time you practice, and that mindset can carry over into other areas of your life.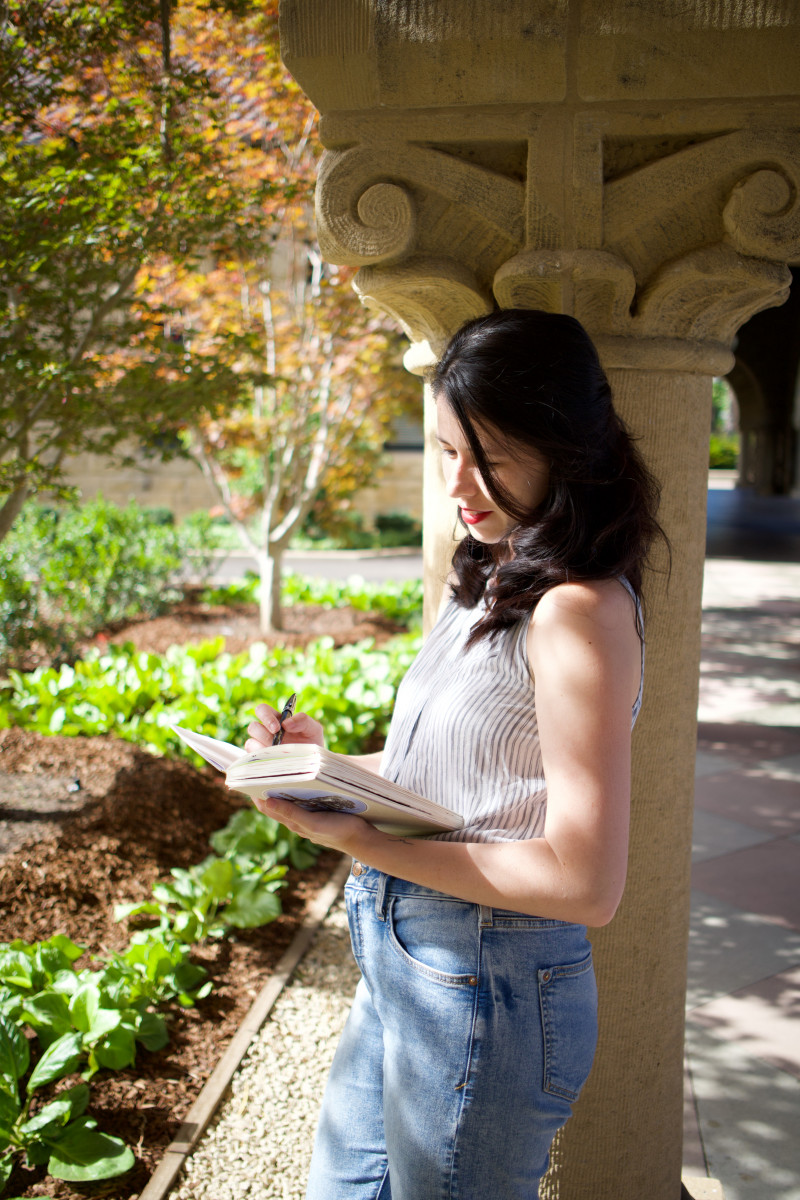 You don't need to consider yourself an artist to discover the mental health benefits of a creative practice. Even if you don't think of yourself as a creative person, I guarantee that you are. You just need to find your medium! Here are some quick tips for getting started:
Start with something simple like picking up a coloring book or following along with simple drawing tutorials on YouTube
Invite a little creativity into things you already do, like cooking! 
Try a fun DIY home decor project
Suggest a creative activity for your next date night like an intro pottery class or a paint night
On a personal note, I actually just started my own art blog where I'll be sharing more about my creative journey and offering more ideas about how to incorporate creativity into daily life. I would love to connect with you over there! In the meantime, happy creating!