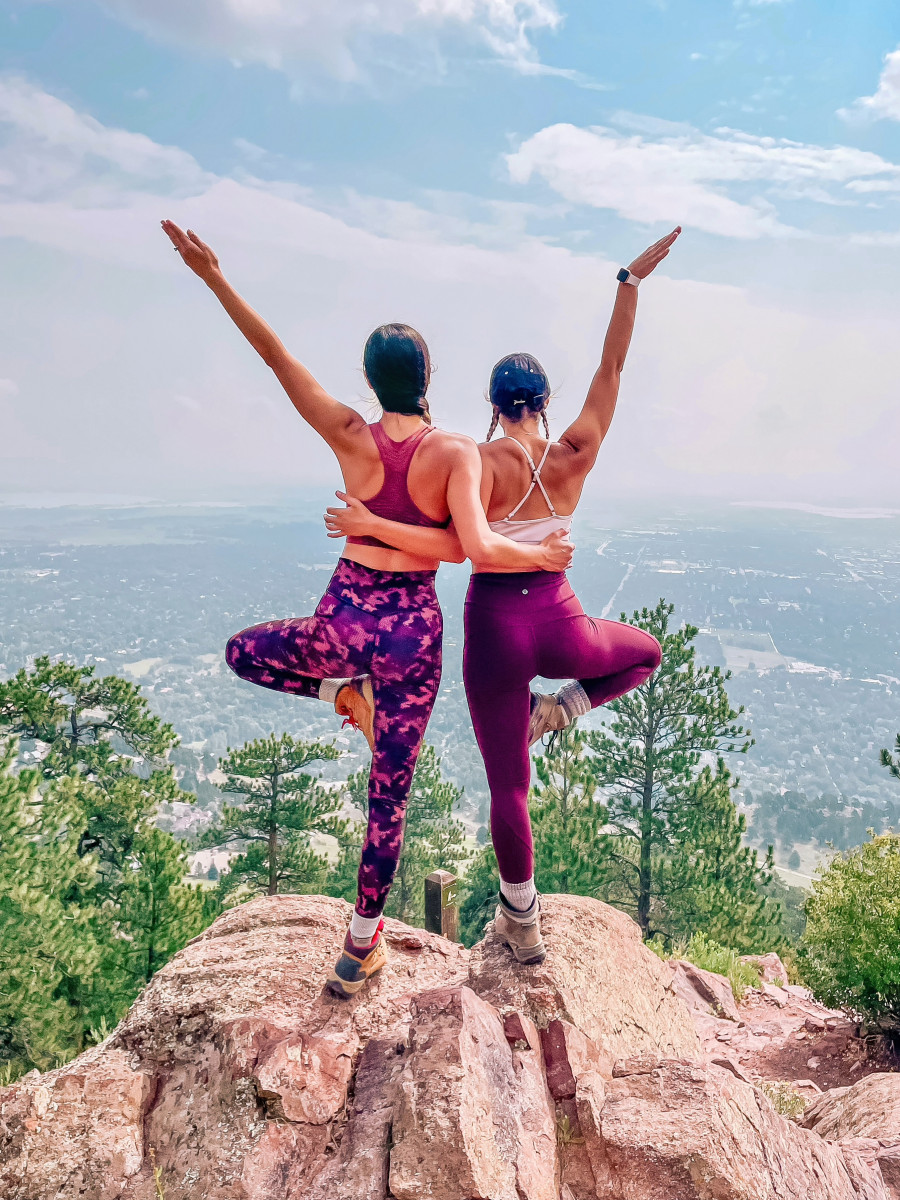 Colorado summers just hit different. The weather is absolutely gorgeous. The sun shines almost every single day and there is an abundance of outdoor activities to fill your calendar! Whether you choose to do yoga at Red Rocks, white water tubing in Golden, or make it your mission to try every ice cream shop in Denver, the thing you can't possibly skip are fun hikes in the Rocky Mountains. I mean, why else live in Colorado if you're not a fan of hiking right?
I shared a few of my hiking essentials last summer but thought now that I've called Denver home for a year, I should share some of my favorite hikes! I lost track but I'm pretty sure Bay and I have been around close to 30 different trails throughout the past year so narrowing it down to my top five is pretty hard. However, these are the ones that are within an hour and a half from Denver that are great for visitors (lower altitude) and worth adding to your summer hikes list.
Locations of each trail along with mileage and elevation gain info can be found on this map: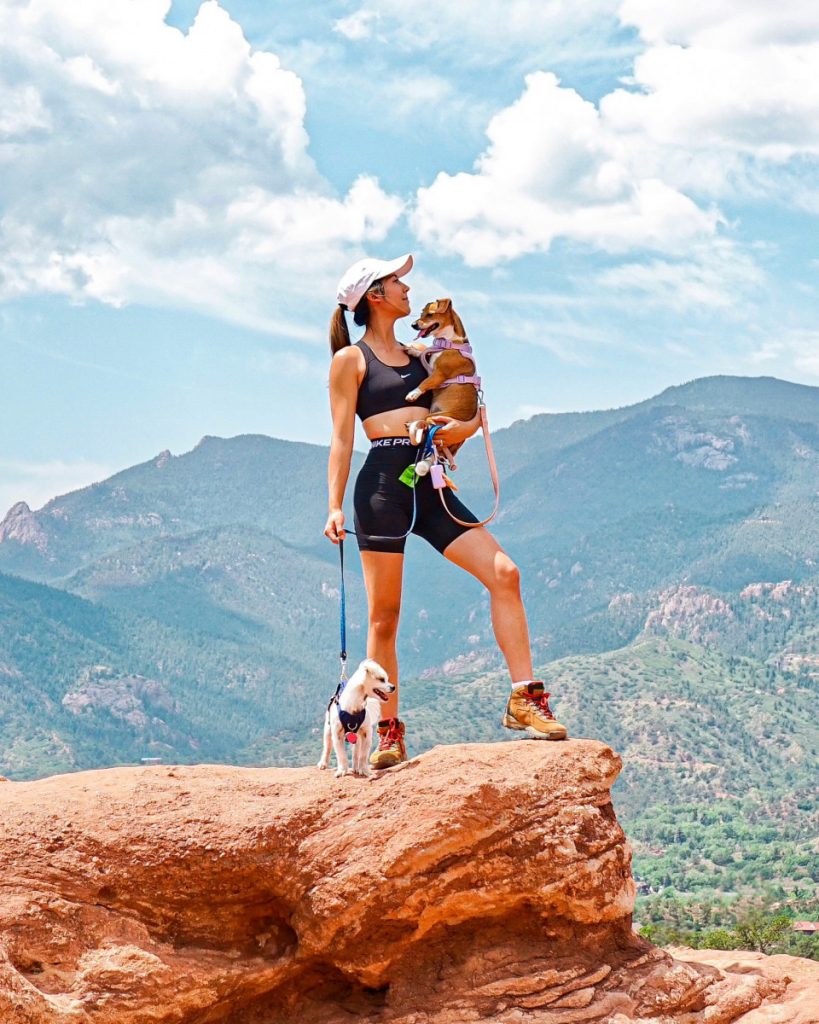 Panorama Point to Bear Creek Trail
This is probably my favorite go-to trail! It's nearby in Evergreen and is just challenging enough to make you feel like you got a good workout in without leaving you winded. And the views at the end are beautiful! Such a perfect spot to pack a picnic dinner and enjoy the sunset.
Red Rocks and Morrison Slide Trails
This was our very first trail in the Denver area when we visited back in November 2020. It's just a short drive from the city and seeing the Red Rocks Amphitheater is always a must for guests! The trail itself is rated moderate but as long as you're comfortable with hiking it isn't too much of a challenge. Since it's in the foothills the altitude is very manageable. In the summer months this trail tends to attract a lot of rattlesnakes so exercise caution, especially if you have curious pups with you!
Green Mountain West Trail
We hiked this one recently and as the All Trails reviews mention, it's easy for 3/4 of the trail and then a bit of a scramble for the last half mile. Honestly it was totally worth it though! If you have small pups I do recommend bringing a backpack to put them in (we use THIS one) as it can be pretty challenging for them. Since the trail is in Boulder I definitely recommend hanging out in the city afterwards and grabbing some lunch or dinner on Pearl Street. It's one of the most appealing things about this hike!
Walkers Dream via Castle Trail
I've done this one twice in different seasons and it's a good one for newer hikers! For some reason it's labeled as moderate on All Trails but I definitely consider this to be more on the easy side. There are some pretty cool castle ruins and if you continue along the trail there's a beautiful view of Denver in the background. We also stumbled upon what would have been a site for the "Summer Home of the Presidents of the USA", so history buffs might get a kick out of this.
Siamese Twins Loop Trail
Garden of the Gods is a must see and even though it's not necessarily the "closest" hike to Denver, it's still perfect for a day trip! If you're looking for an easy hike that won't let you break too much of a sweat while still delivering on some gorgeous rock formations this is for you. Since this trail is a bit more tucked away it wasn't super crowded and along with the "Siamese Twin" rocks you also get a really cool view of Pikes Peak.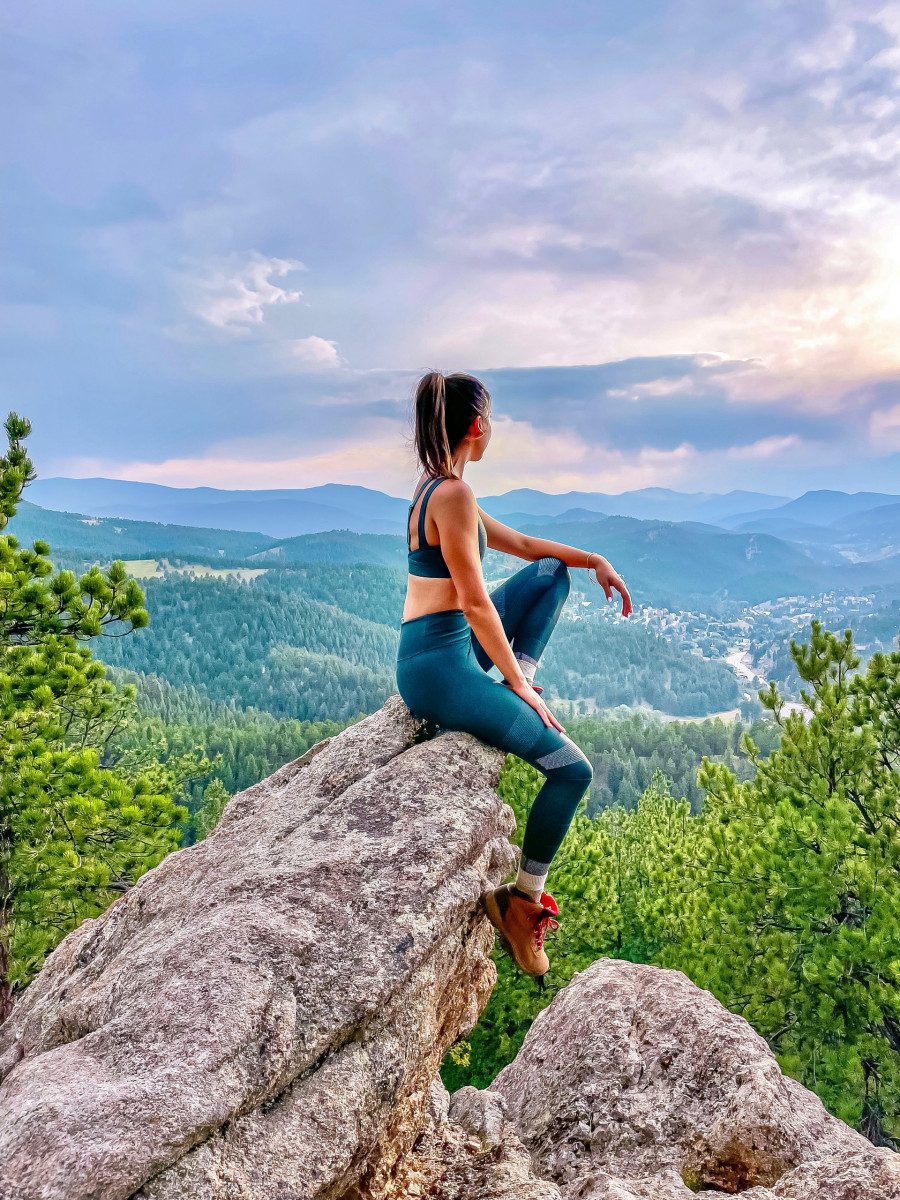 I hope you all found this round up helpful as you plan out your upcoming summer hikes in the Denver area! I'll be coming back at you with a part 2 of summer activities and more hikes soon (especially some hikes that are deeper in the mountains). And if you missed it, be sure to check out my Denver Guide that features over 75 different places to eat, drink and see in the Mile High City!