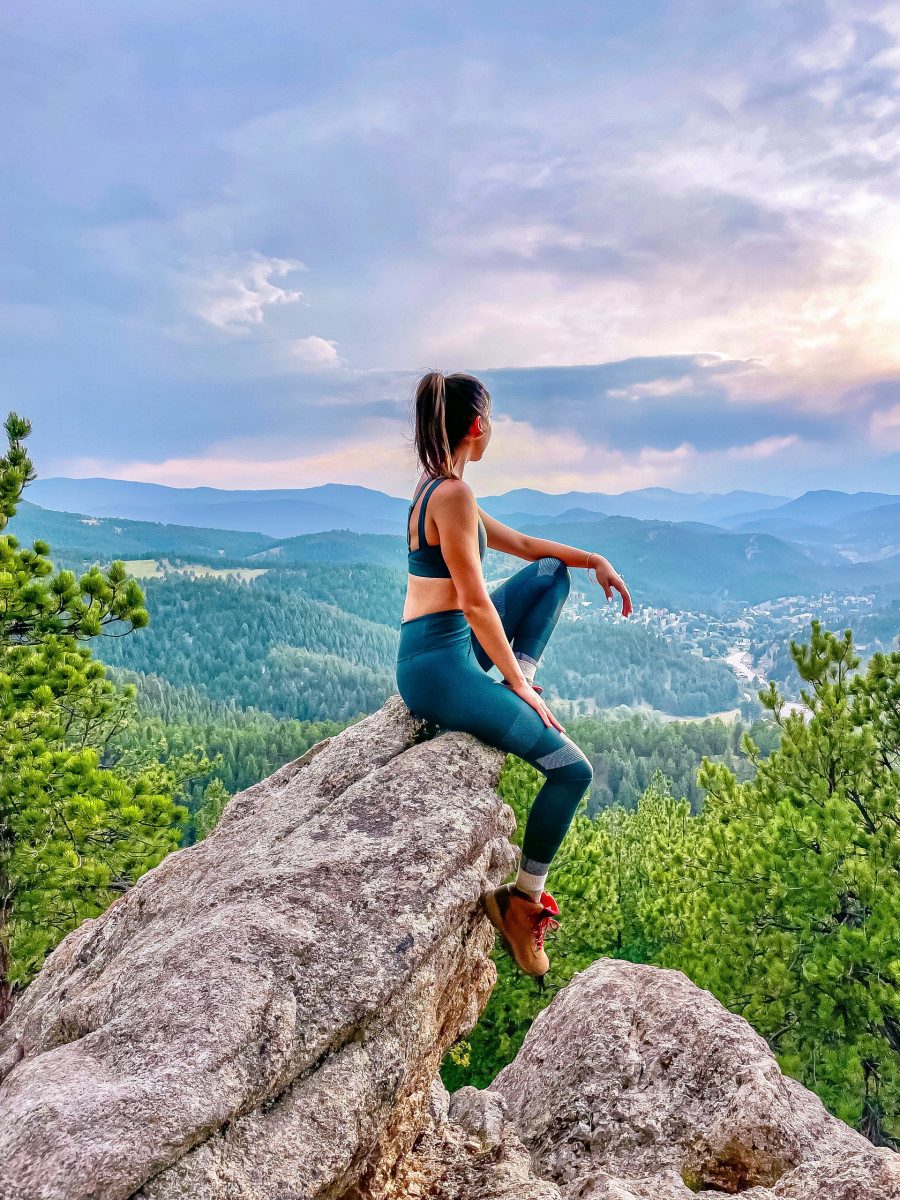 It's probably no surprise that after moving to Denver, I've been spending a lot of time in the mountains. My husband and I discovered our love for hiking last summer when escaping from NYC to the Catskills. The time in nature brought us much needed relief after multiple months in lockdown. We ended up doing quite a few very outdoorsy road trips both upstate and places like Stowe and Gatlinburg.
When we made the daunting decision to leave NYC a few months ago, Denver first ended up on our list because of its access to the Rocky Mountains. I really wasn't sold on the idea of living somewhere just for "the good hiking" but thankfully after visiting we discovered the city itself offered everything we were looking for. Now the weekend hikes are just a bonus and an exciting part of our routine that we look forward to.
Since I tend to share all my daily adventures on Instagram, I've been getting increasingly more questions about what to pack when hiking. So I thought this blog post could come in handy for you!
I'm by no means a hiking expert and realistically this list is for shorter hikes not backpacking. But if you're curious about what I bring along here are all the essentials:
Mini Backpack
I use the mini borealis by The North Face but here are some other great options for a day pack

Hiking Boots
My Columbia Newton Ridge hiking boots are from Amazon and definitely the best investment I've made for all my hikes

Tall Socks
An absolute must to prevent blisters!!

Hat
Sunglasses are great but I find that a hat just makes for a much more enjoyable hiking experience on those hot, sunny days

Water Bottle
I'm not a fan of camelback packs because your water ends up super warm by the end of the hike. Call me old fashioned, but an insulated water bottle is always my best friend

Windbreaker
When trekking up a mountain it's best to pack layers and a classic windbreaker is always a good idea

Misc. Items
Aside from your favorite healthy snacks like trail mix and protein bars, it's smart to pack a few other essentials just in case

I hope you all find this helpful before you embark on your own hiking journey! If you'd like a follow up post with a list of some of my favorite Denver hikes let me know in the comments.
Happy adventuring!