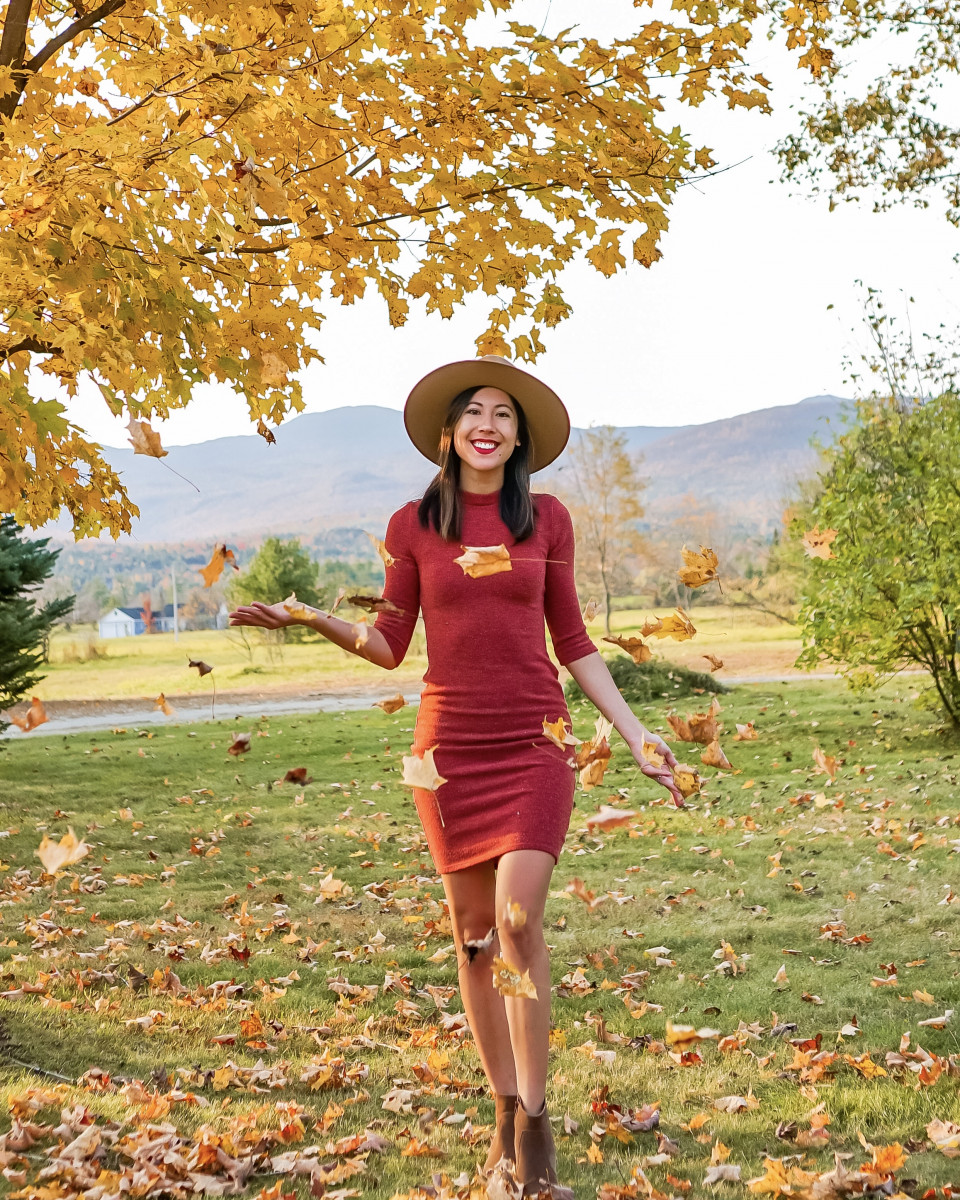 Hey guys! My husband, two pups, and I just returned home from a week long vacation in one of my favorite places in America: Stowe, Vermont. The first time we visited this charming New England town was three summers ago. I had just completed my 200 hr Yoga Teacher Training and we left NYC to celebrate out in nature.
Since I never got around to doing a travel guide last time, I figured I'd at least share a bit of my knowledge of where to stay/eat/play from both trips.
I honestly didn't think I could love Stowe more than I did the last time we were there, but visiting in the beginning of October is just on a whole new level. It should be known as the Autumn capital of America!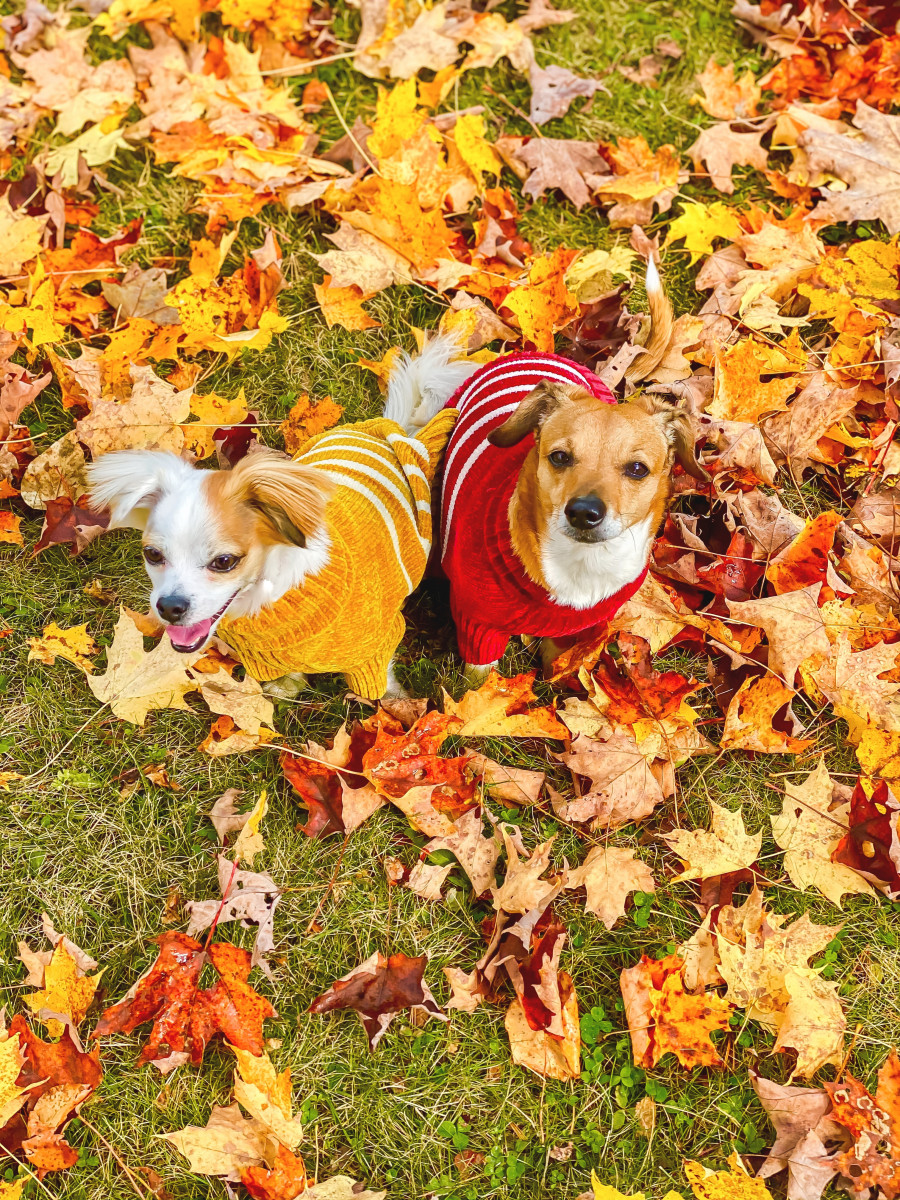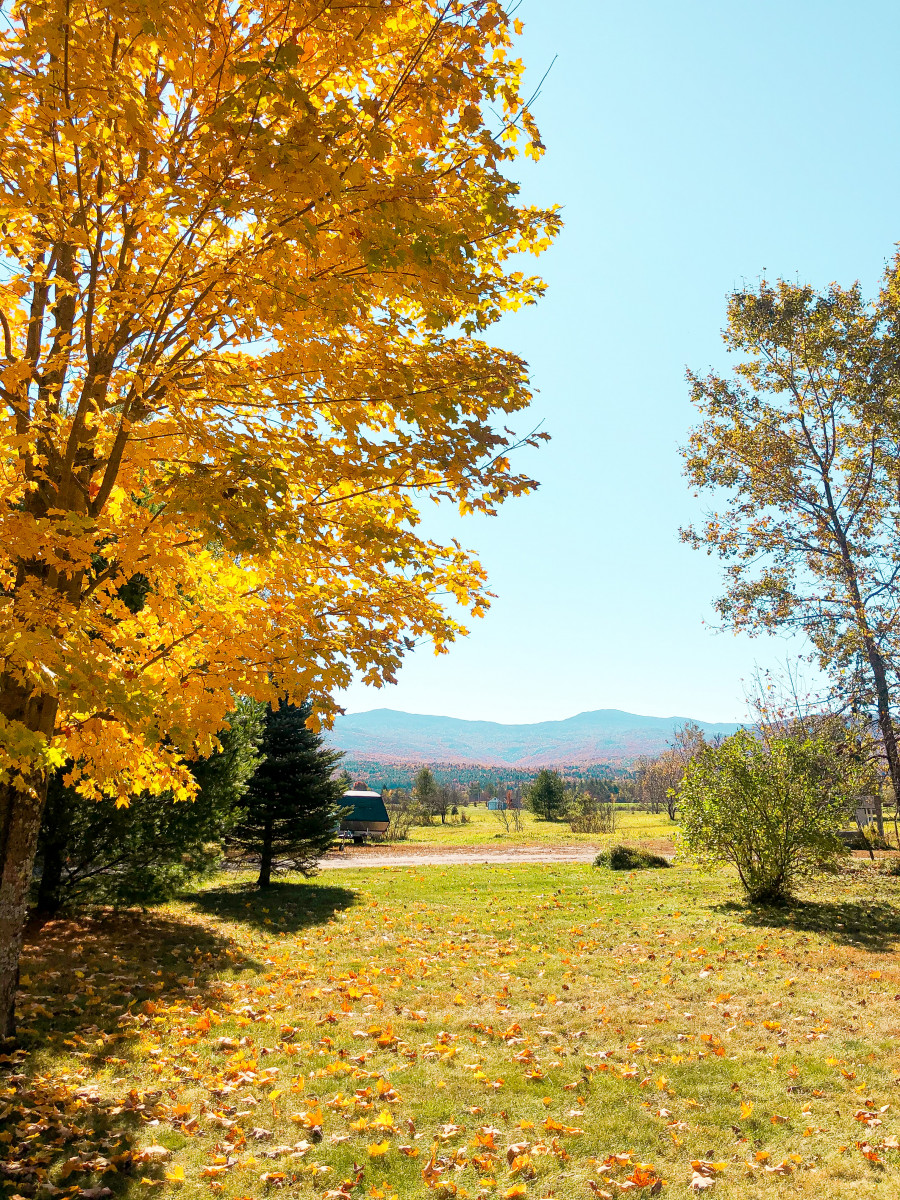 The town and surrounding mountains are blanketed in a sea of reds, yellows and oranges. We lucked out with the weather being in the range of high 40s and low 60s — literally perfect for all the outdoor adventures.
Which actually brings me to my first point. If you don't like being outdoors and doing "outdoorsy" things (aka hiking, biking, kayaking, horseback riding, etc.) then Stowe probably isn't the best place for you. It's a super cute town but the appeal is definitely spending time outside.
One of the things that was most important to us while traveling during COVID, was that we could bring the dogs, stay in our own private cabin away from people, be able to dine solely outdoors, and have lots of activities that were at a complete safe distance from anyone else.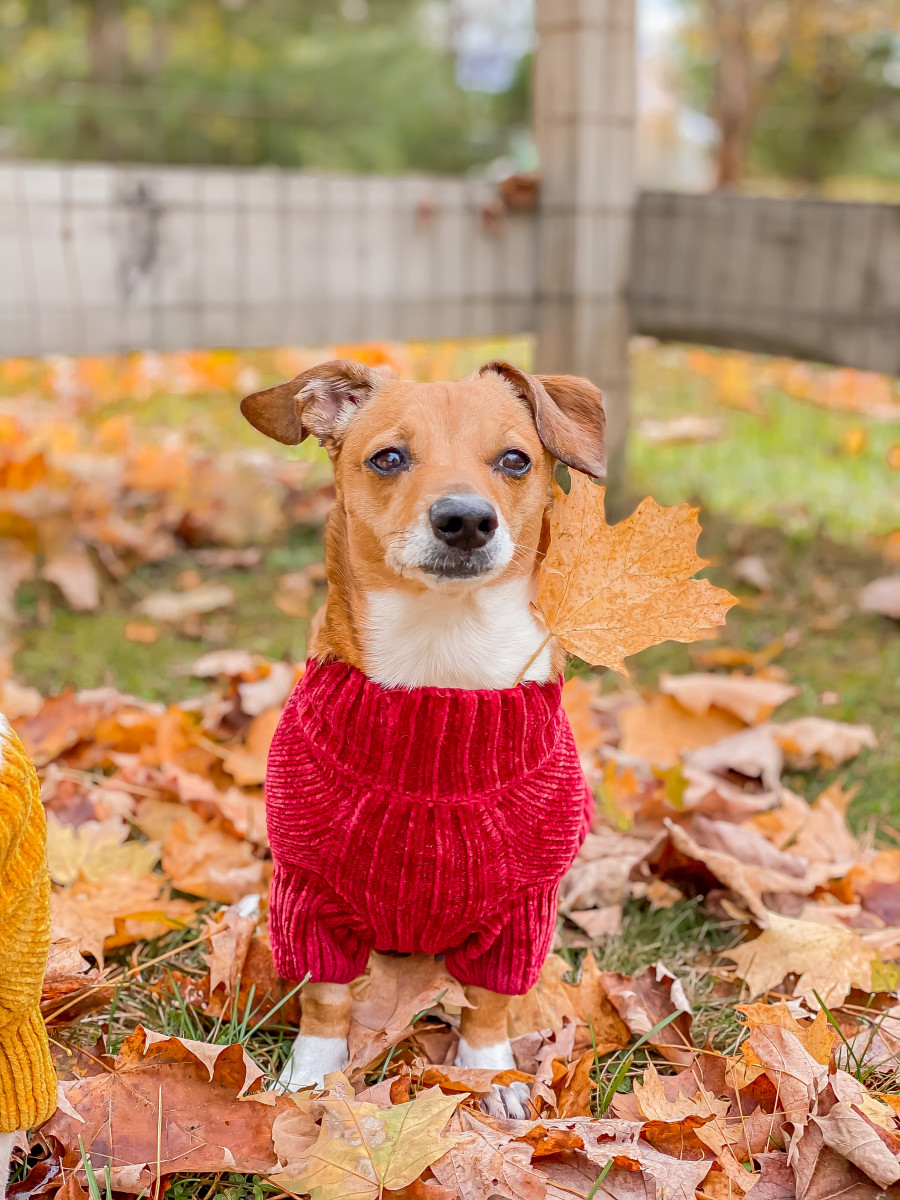 Thankfully, Stowe proved to be the perfect place for all of that. If you're a dog pawrent and are looking to bring your furry friend with you on your next vacation, I'm happy to report that Stowe, Vermont is very dog friendly. Here is everything we did on our trip and that I hope will be helpful for you if you're planning a little getaway soon!
Trip map created with
Wanderlog
, a trip planner
Where we stayed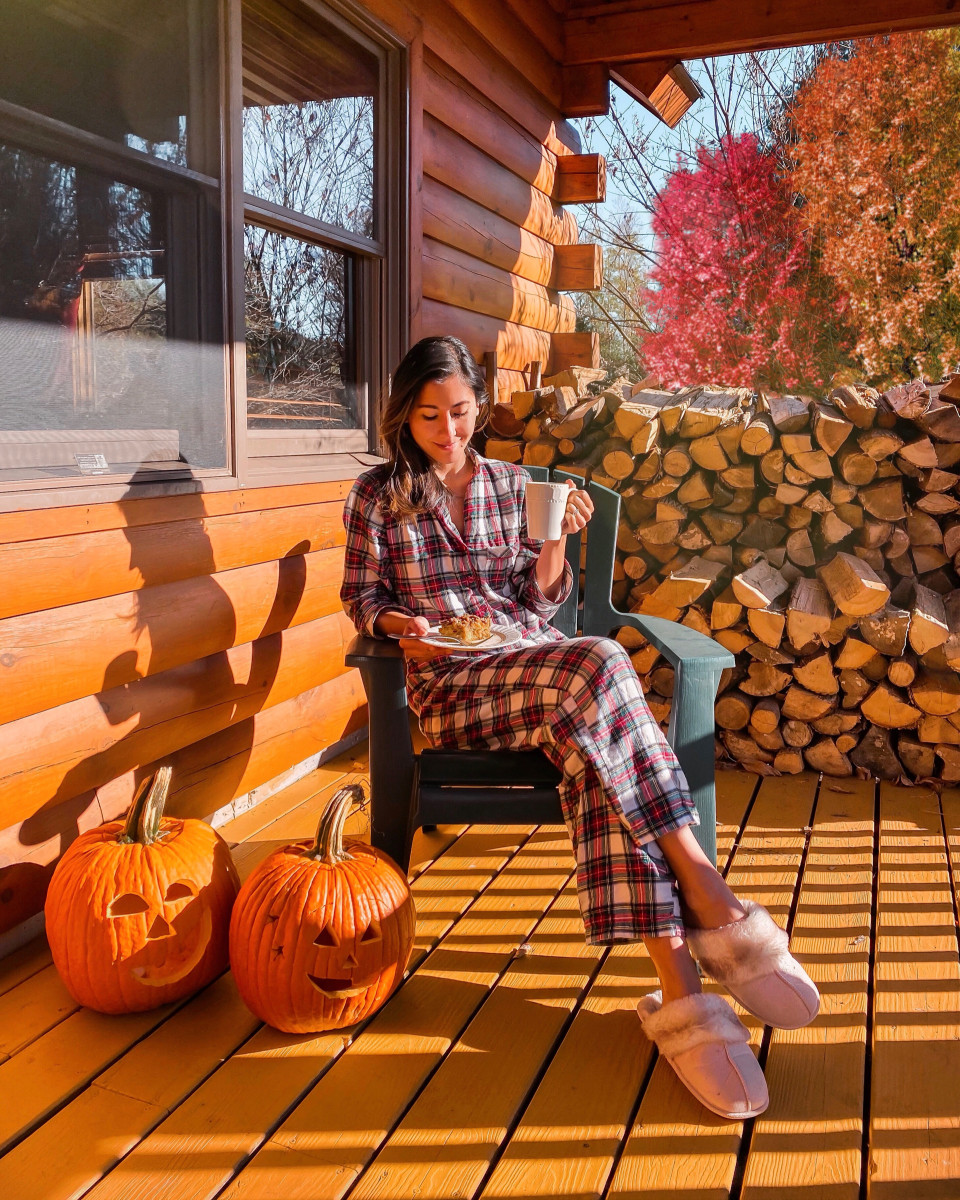 Aspen's Run Cabin with Stowe Country Homes: This 3 bedroom, 2 bath cabin was so picture perfect. The kitchen was equipped with everything we needed (full size fridge, oven, dishwasher, microwave) and even had a lot of basic cooking necessities. There's a jacuzzi tub in the upstairs bathroom, a wood burning stove fireplace, and a downstairs basement with a huge couch and tv. (We didn't go down there because I have a thing against basements… lol)
Definitely the perfect spot a short drive away from the grocery store and downtown Stowe.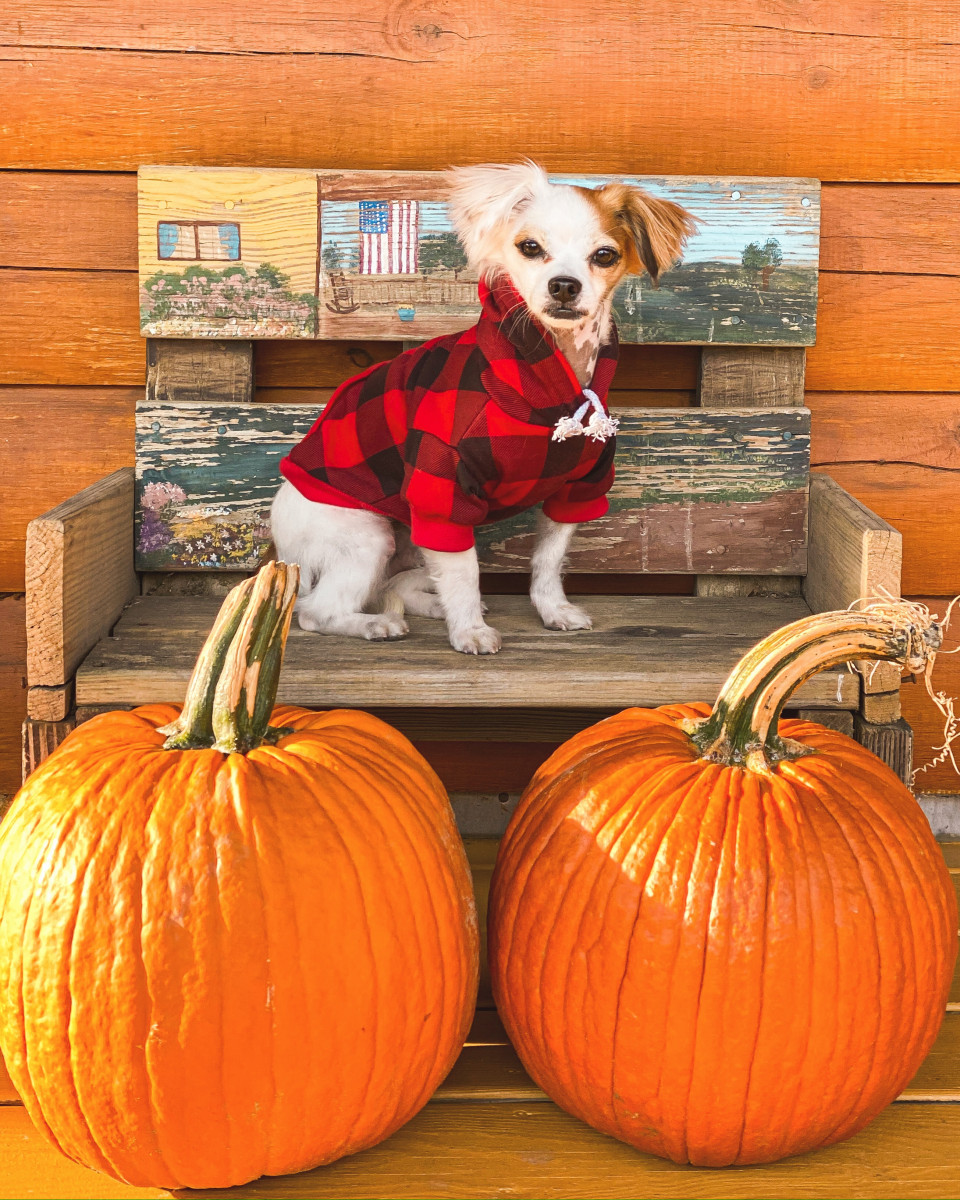 Topnotch Resort: This dog friendly hotel features two restaurants, an outdoor pool AND heated indoor pool, hot tub, sauna, and spa. We stayed here in the Summer and loved it! I'm not sure what the precautions are with COVID but if you'd rather stay at a resort than a private air bnb, I definitely recommend looking into this place.
Beautiful hikes you have to try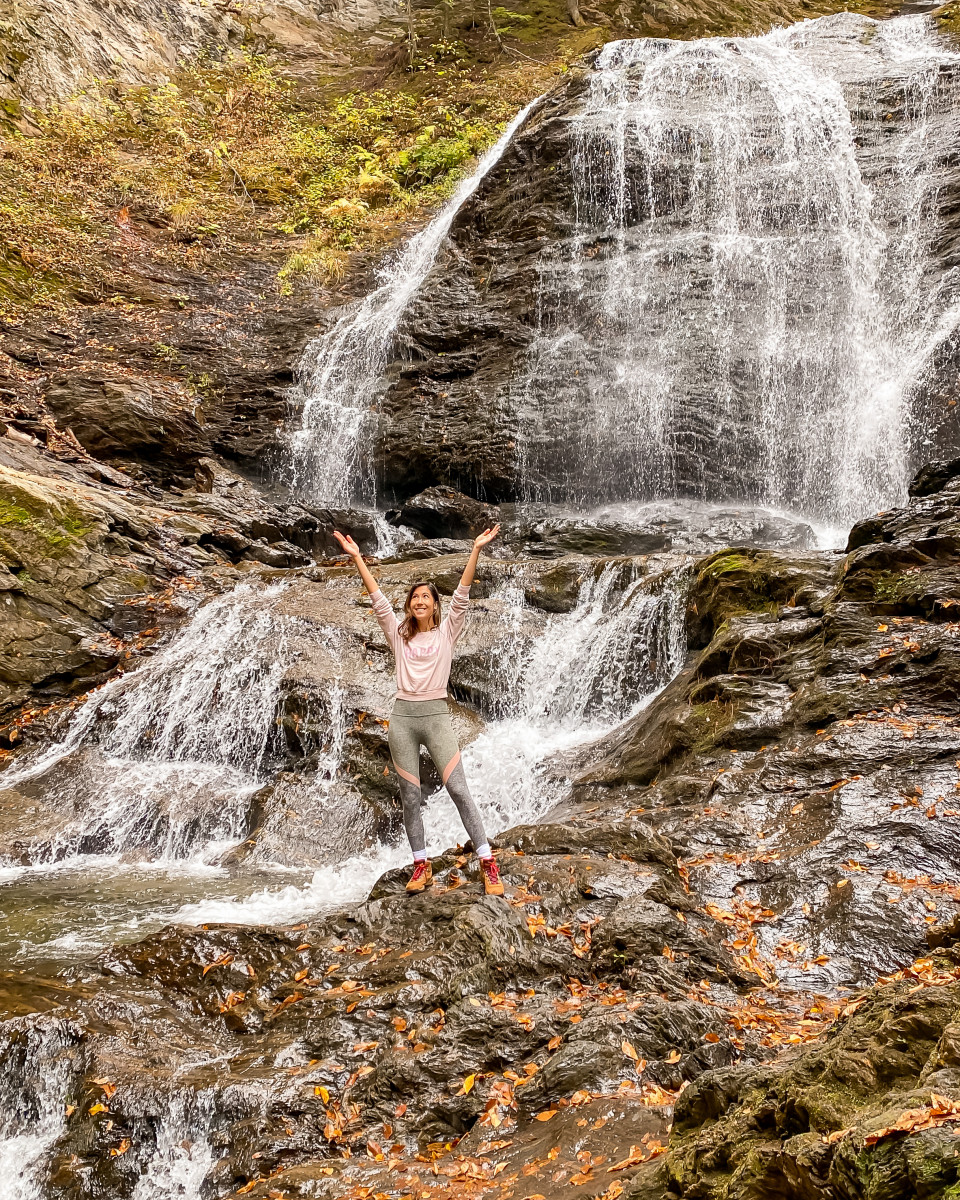 Moss Glen Falls: This easy 3 mile hike features a stunning waterfall around a 1/4 way up the trail. I imagine this is the perfect place to go swimming in the Summer months but seeing as it's Fall, we settled for a picnic lunch with a view of the Falls.
The Nose via Haselton Trail: We took this 4 mile trail back in the Summer of 2017 and it is absolutely breathtaking. Definitely more difficult than Stowe Pinnacle and I would say probably not the most dog friendly. But the panoramic views from Vermont's tallest mountain are absolutely worth the climb.
Stowe Pinnacle: If you're looking for a stunning 360 view of Stowe this is the trail to take! It's rated difficult and even though there are definitely some rocky areas that require a bit of scrambling, I would rate it more on the moderate side. It's definitely a long incline to the top so be sure to bring lots of water and snacks! You'll probably see the famous Pinnacle dogs, two golden retrievers who hang out at the top of the summit.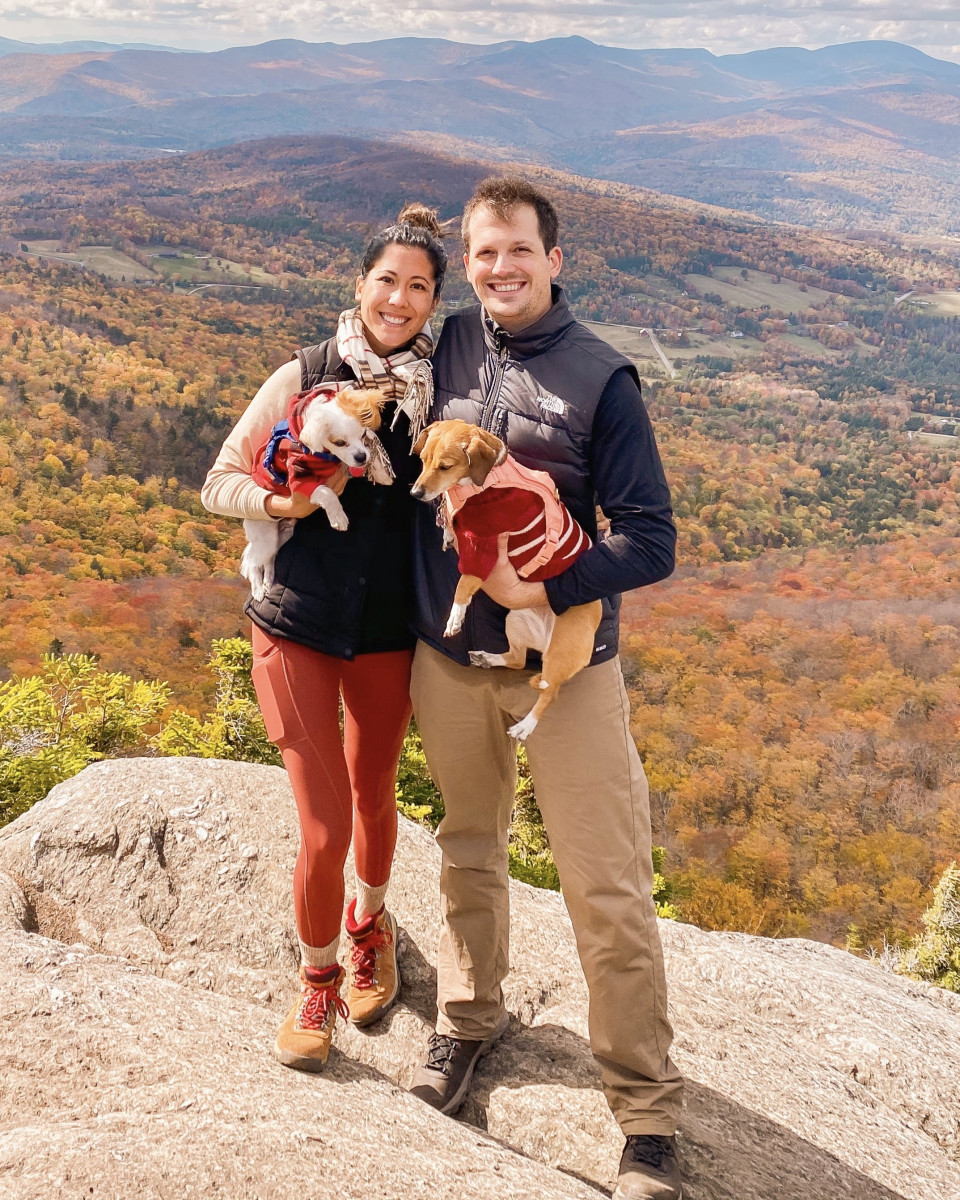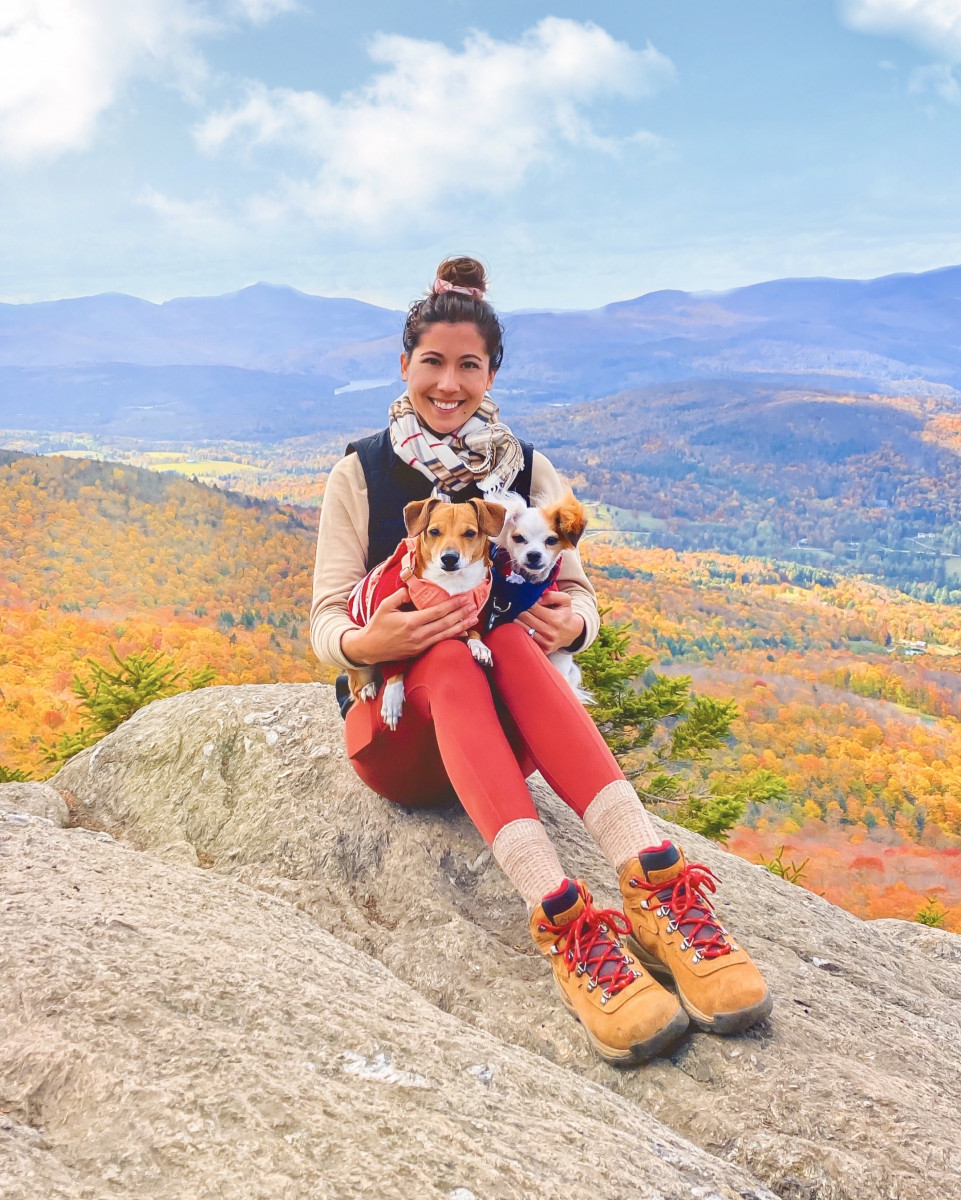 Bingham Falls: I wouldn't really consider this a hike since the trail itself is about .5 miles from the road. But the waterfall at the end is definitely worth viewing! We skipped it this trip but went for the first time back in 2017. As with all the hikes, be sure to wear proper hiking shoes and be super careful around any of the cliff edges.
Fun outdoor adventures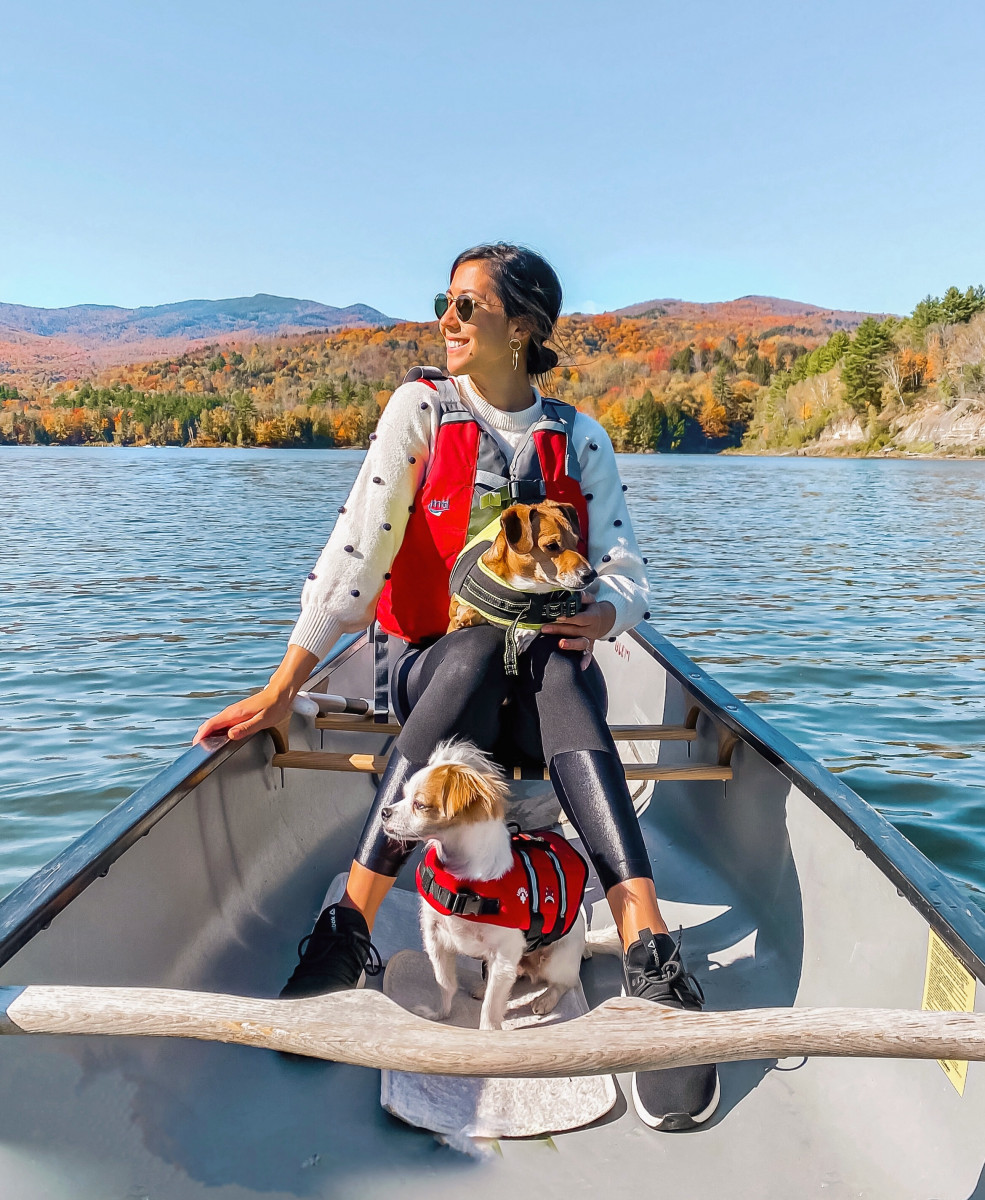 Head to Waterbury Reservoir and rent a canoe from Umiak Outfitters. Keep in mind, dogs are not allowed on the state park grounds but are allowed to be in the canoe with you.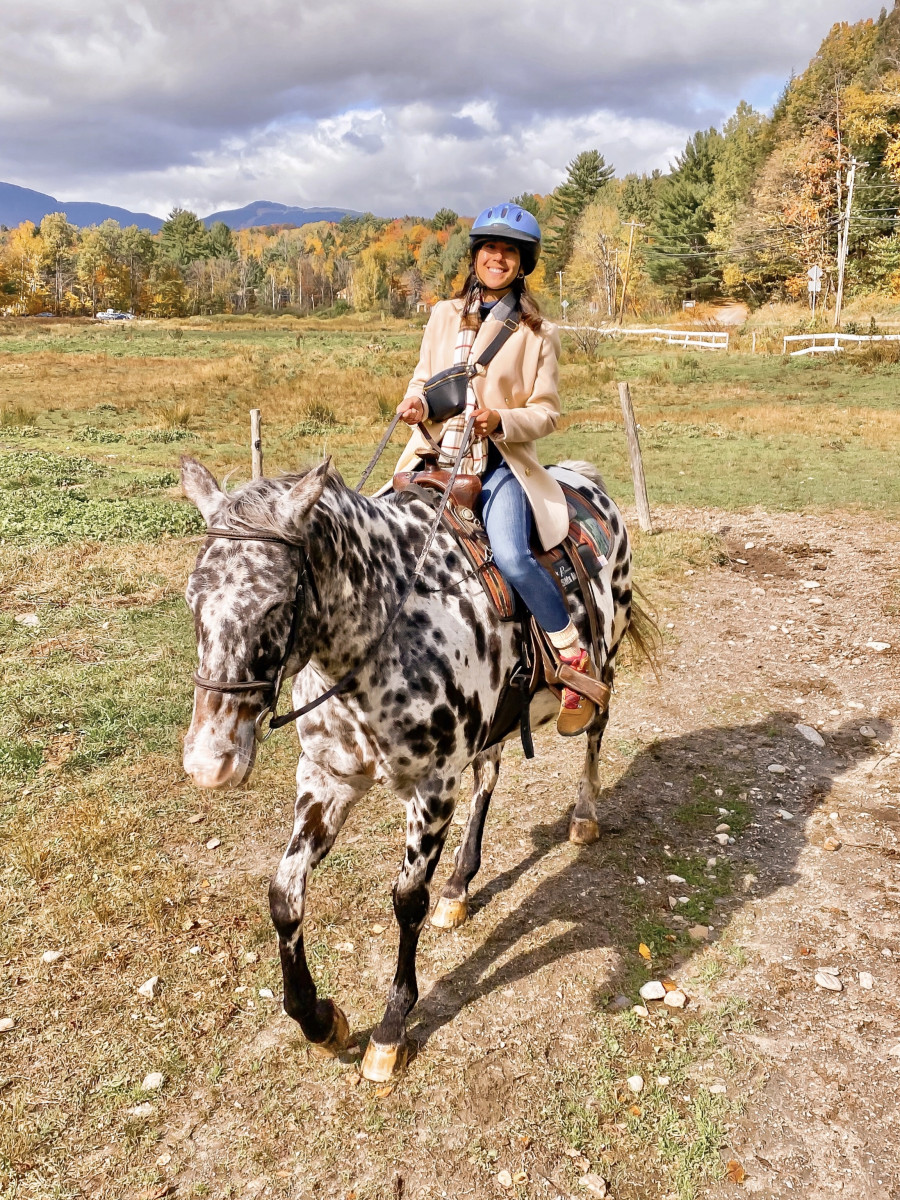 Go on a guided horseback riding trail at TopNotch Stables. It's a bit pricey at $50 a person for a one hour tour. However, we were very happy with how the horses were treated and the trail itself was very pretty. As someone who hasn't ridden a horse since I was a little girl, this was a highlight of the trip.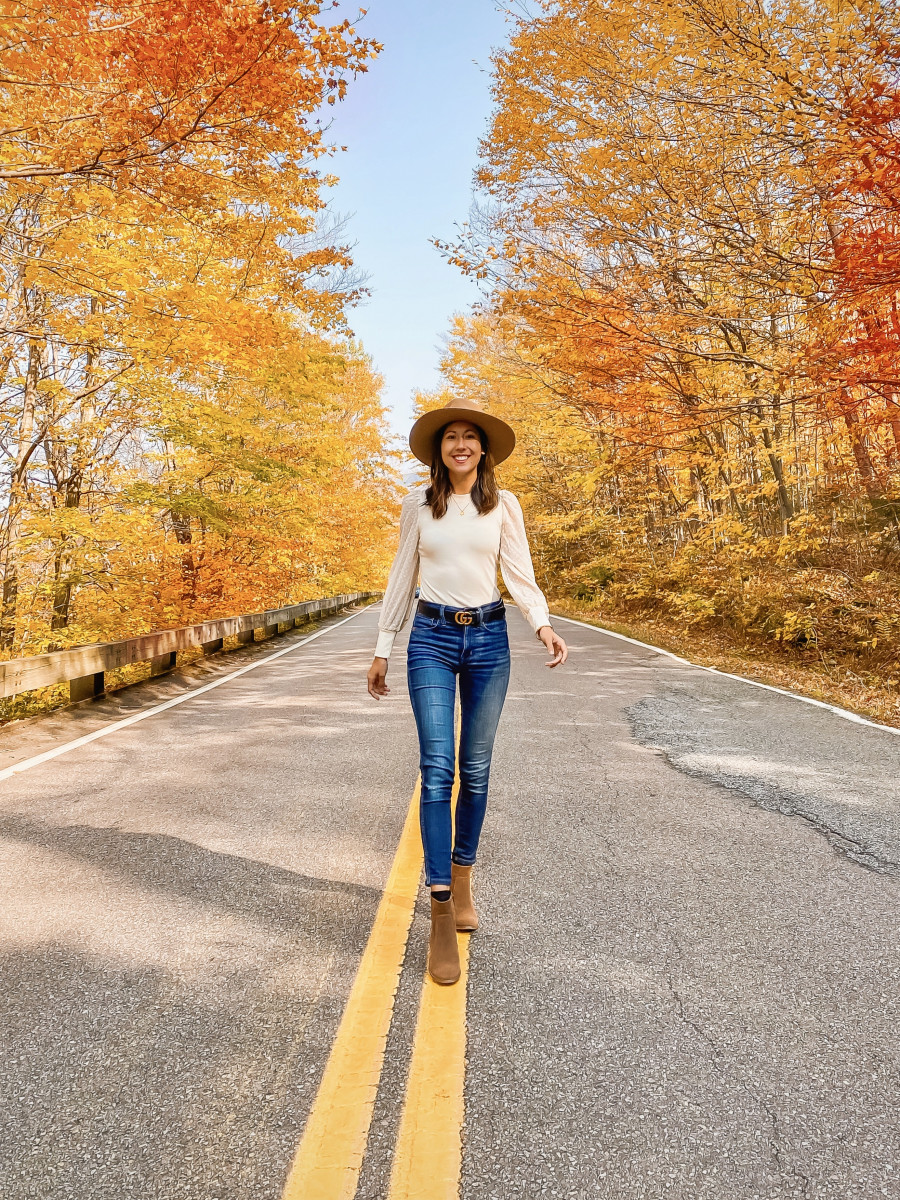 Take a scenic drive through Smuggler's Notch. This is one of the most gorgeous drives in the Stowe area and offers plenty of opportunities to stop and explore. There are trails throughout the state park, lots of people bouldering on the rocks, and plenty of photo opps.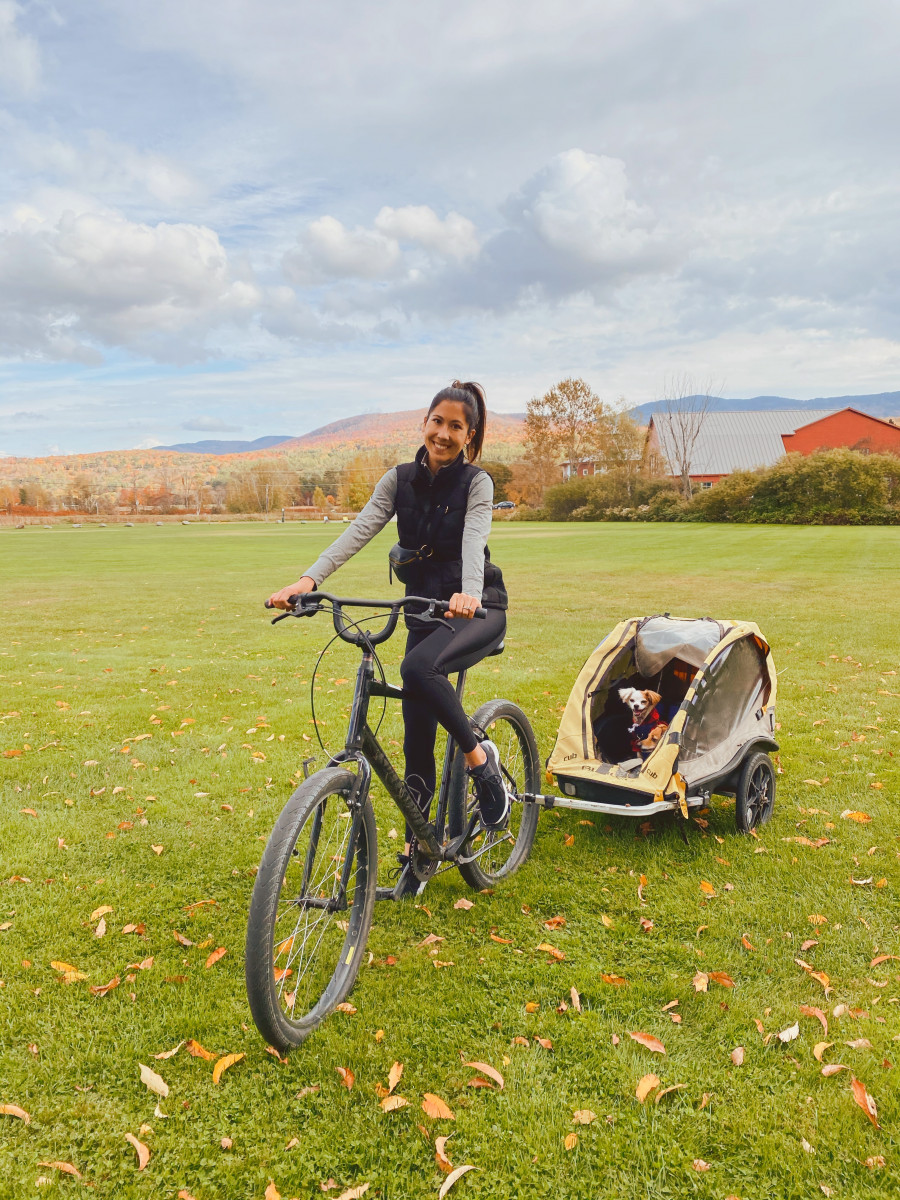 Go for a leisurely bike ride on Stowe Recreation Path. This 5 mile paved trail takes you through the heart of Stowe and is a great way to sight see. We rented our bikes from AJ's ski and sports, which is located right next to the start of the trail. Although the kid carts aren't typically used for dogs, they were nice enough to let us rent one to hold Chip and Nina.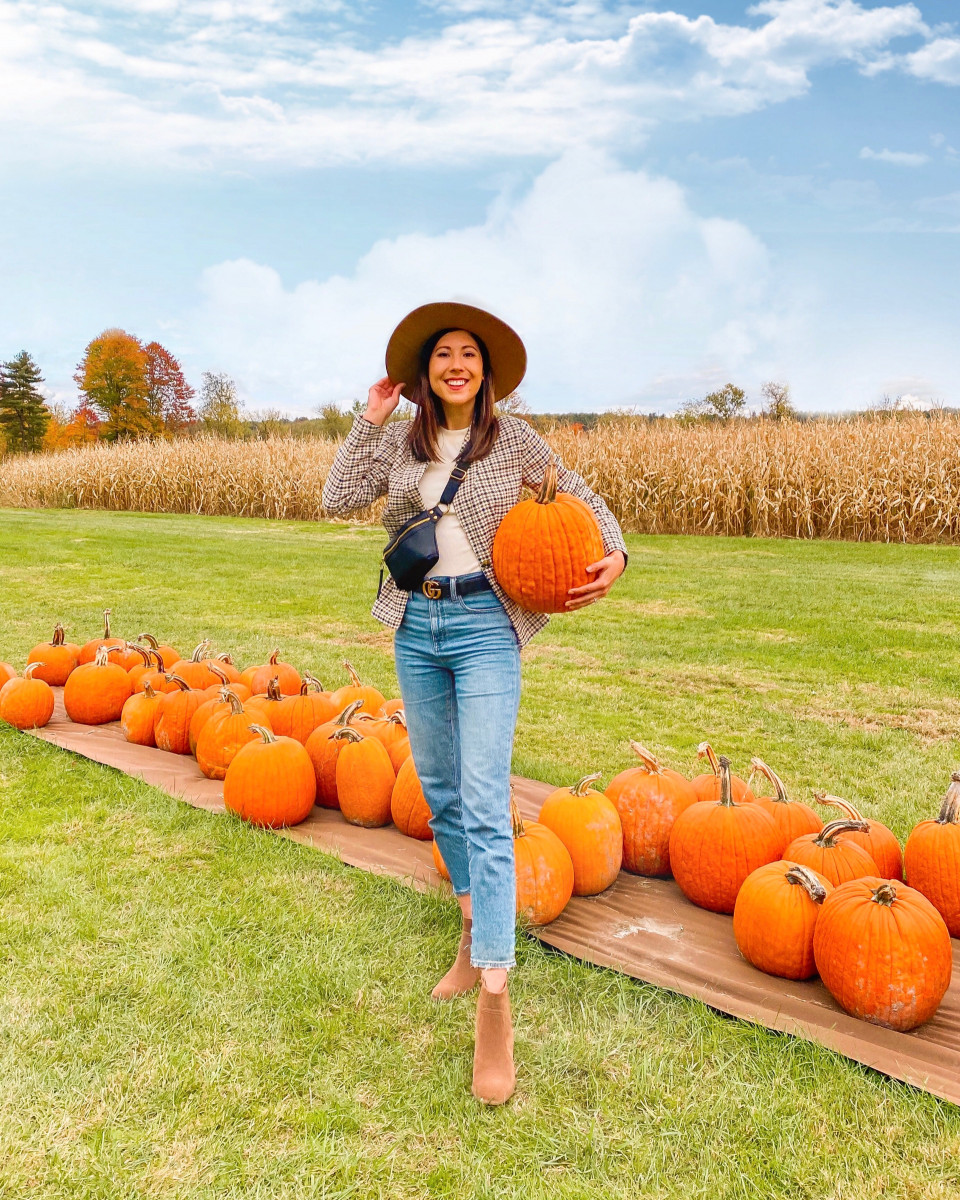 Pick a pumpkin or get lost in a corn maze at Whitcombs Land of Pumpkins and Corn Maze. This was a smaller pumpkin patch outside of Stowe but definitely a fun little venture. We tried out the corn maze but sadly called it quits before we could find all the checkpoints.
Ride the gondola skyride to the top of Mt. Mansfield! We sadly didn't get to do this during our trip but have heard great things. It's dog friendly and there's a restaurant at the top of the mountain that offers up delicious food with great views.
Dog friendly Dining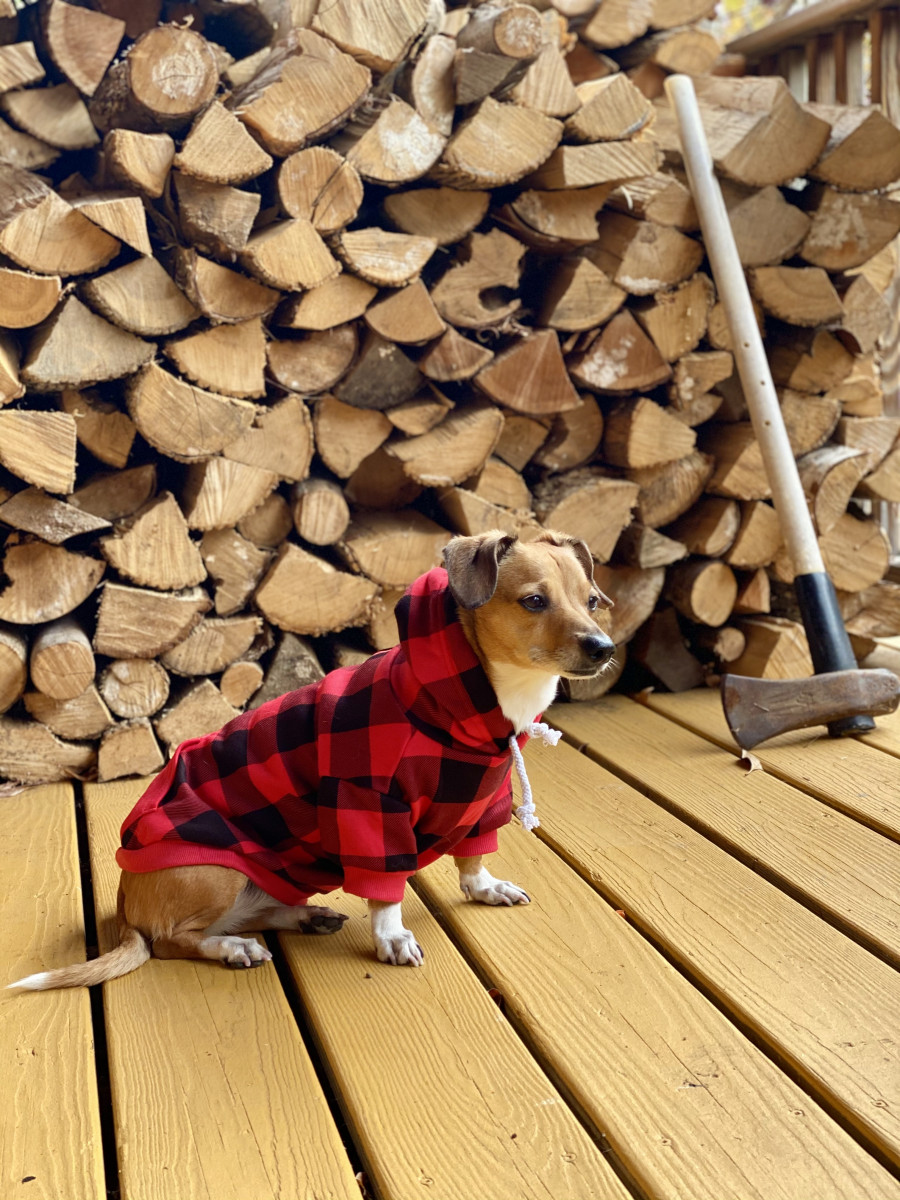 Nearly all the restaurants we saw in Stowe have outdoor seating but sadly they aren't all dog friendly due to stricter health codes. However, if you're looking for some good grub and want to bring your pup along, you can't go wrong with Doc Ponds, Sushi Yoshi, Ranch Camp, or Cafe on Main.
Of course you can't visit Stowe without stopping at the OG Ben & Jerry's! We took the ice cream factory tour a few summers ago (they aren't offering them now) but it's definitely still worth paying a visit to grab a half baked cone.
Sip on local beer or ciders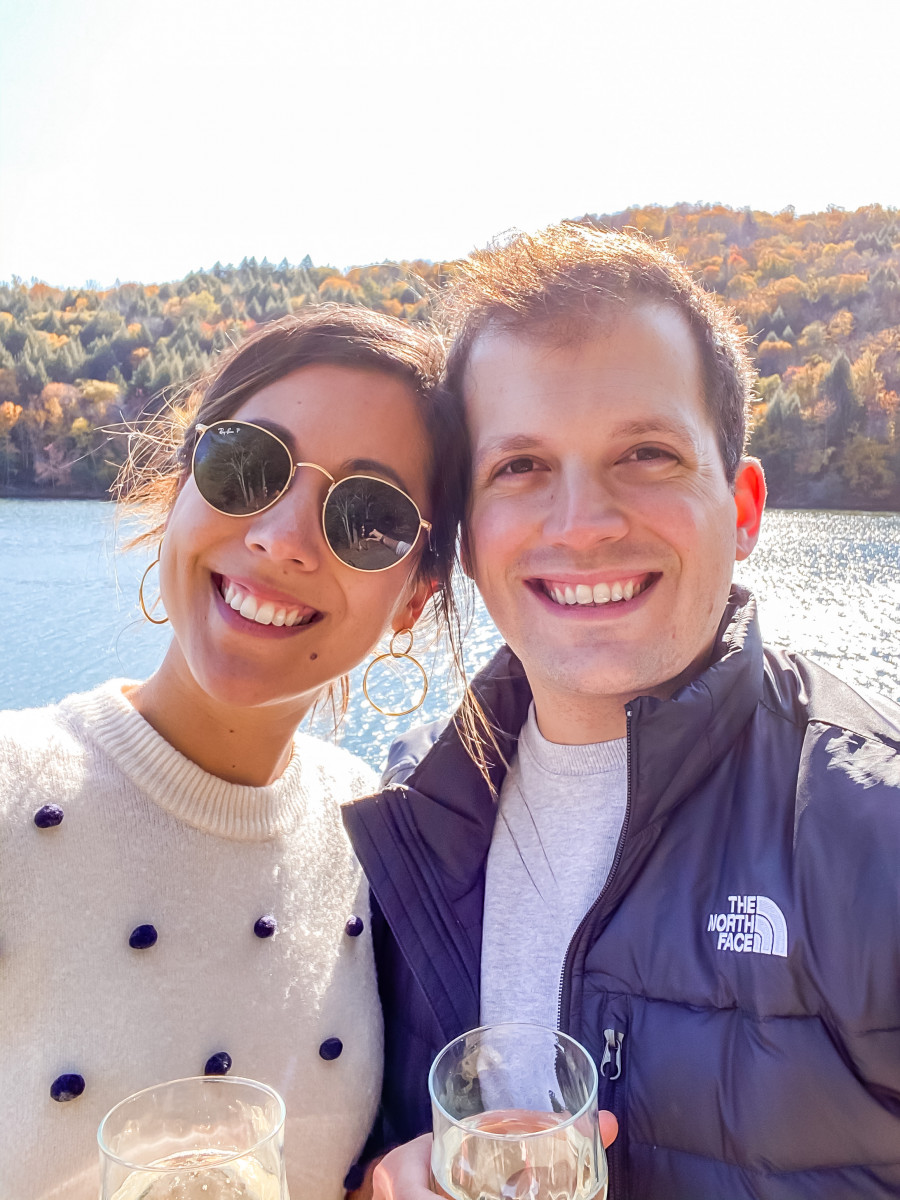 Idyletime Brewing: Okay let me just preface that this is THE place to be. It is nearly always full, the wait time ranges from 1-3 hours and you should most definitely make a reservation in advance. The food is great, the flights are awesome and the vibe is totally worth it though!
Stowe Cider: If you're looking to taste some good, hard-pressed local ciders this is the place. I'm surprised this place wasn't more crowded given they have a huge outdoor space with picnic tables. I loved the Blueberry Maple cider but they have so many fun, unique ones to try!
Cold Hollow Cider Mill: We swung by this popular spot after our canoeing adventure and loved it! Order the cider flight and famous apple cider donuts! There's a really big shop that has all kinds of Vermont souvenirs as well.
Von Trapps Brewing: If you're a fan of the Sound of Music, you definitely need to pay this place a visit. The grounds are very picturesque and they offer Austrian/German beers and bar food. I think there's normally a historic tour you can take as well but unfortunately that was closed due to COVID.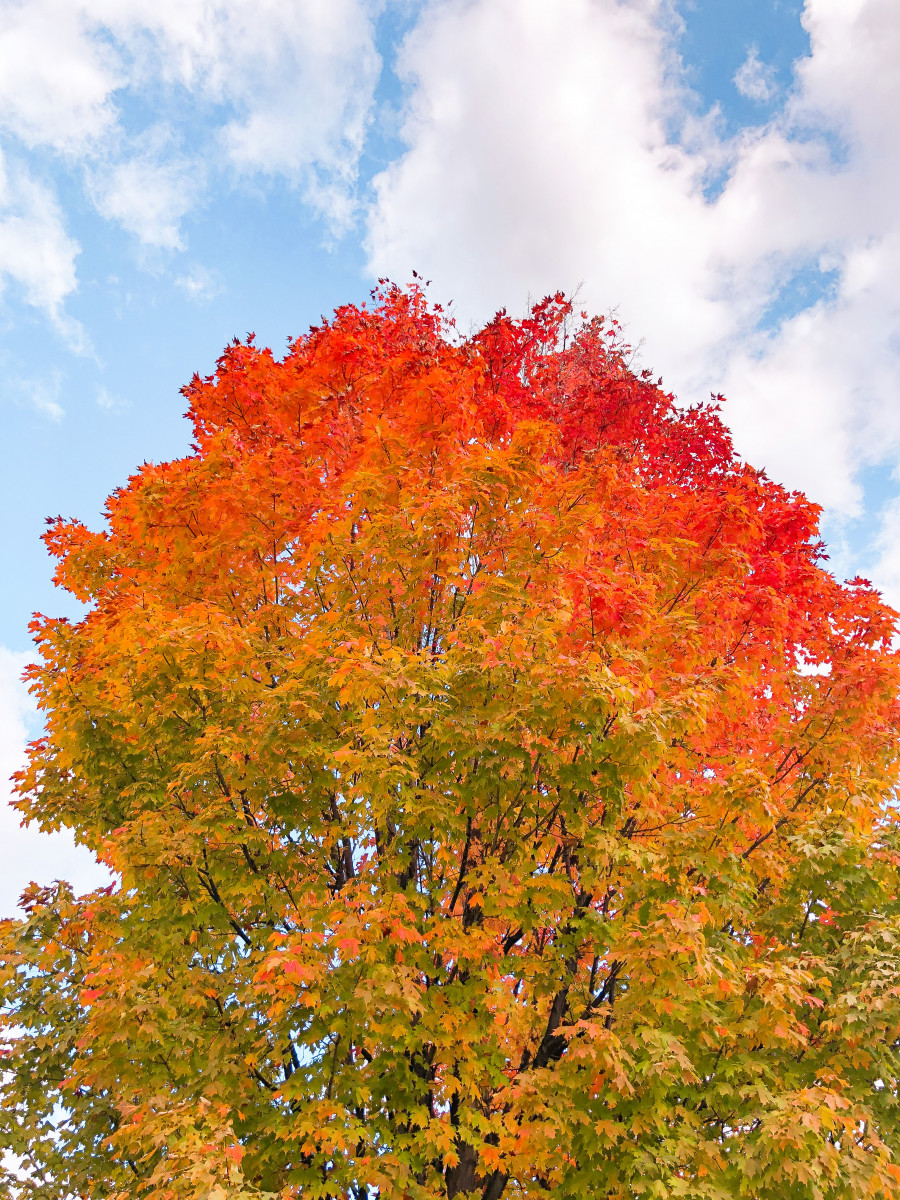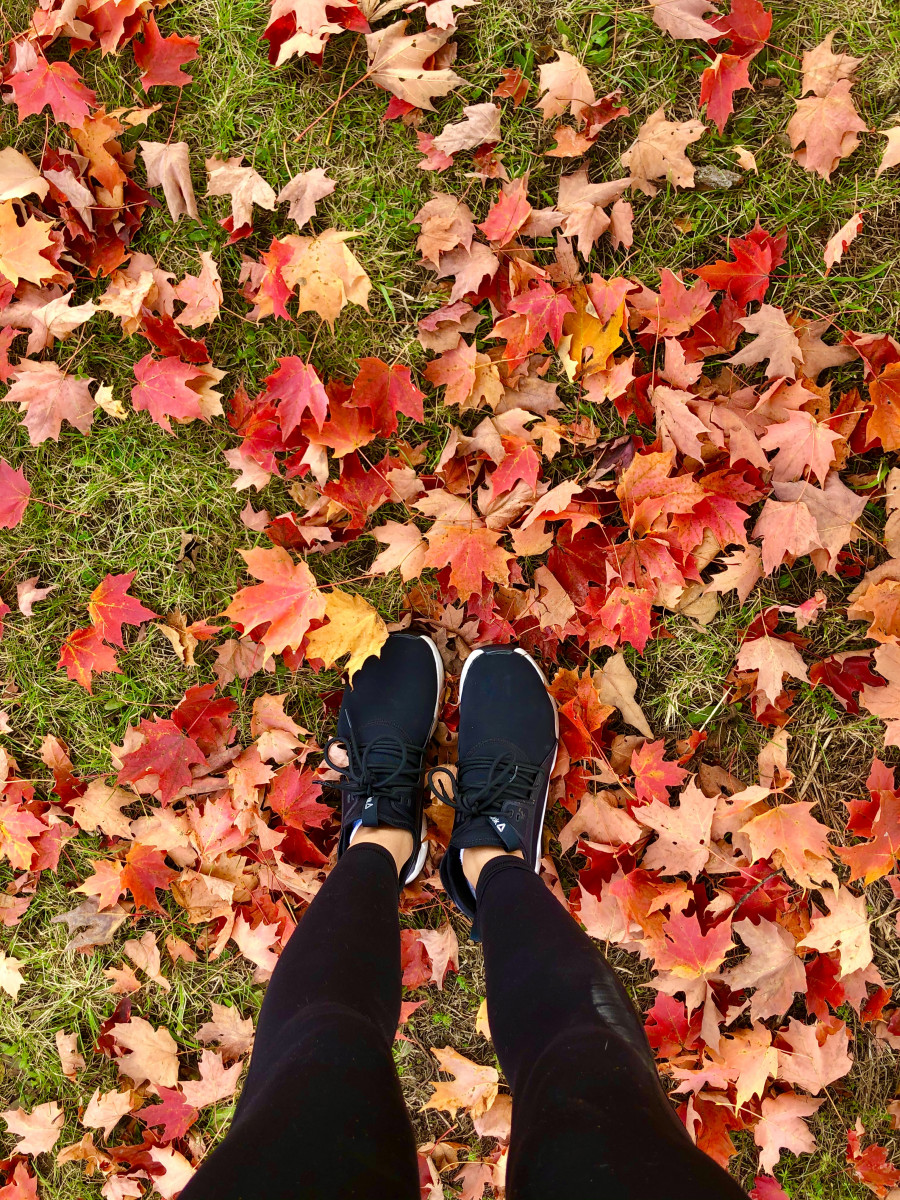 Overall, we had such an amazing time during our stay and definitely look forward to going back. Maybe we'll head there next winter for some skiing since that's what Stowe is known for!
If you have any questions about our stay there please feel free to send me a message or leave a comment. I'm happy to offer as much advice and tips as possible! And if you're looking for another beautiful Fall getaway, be sure to check out my Ulster County travel guide from last year!
Enjoy your trip!