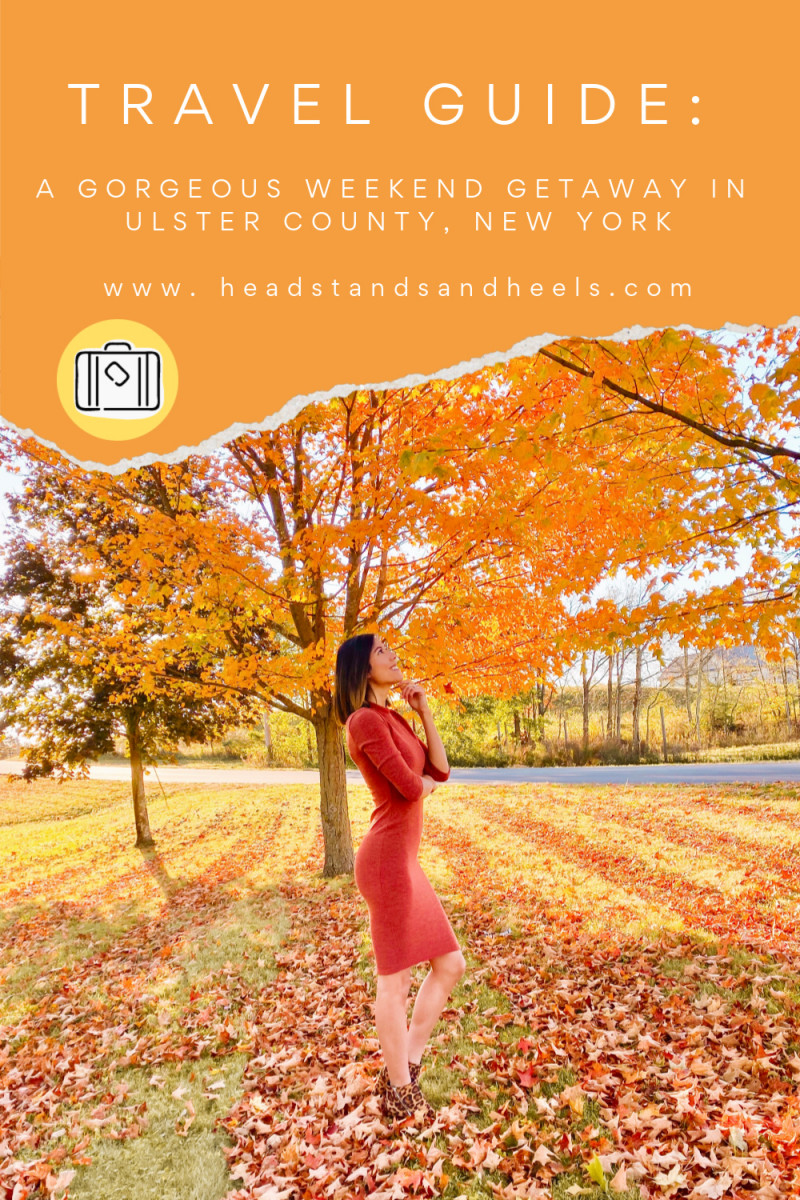 This post is sponsored by Ulster County Tourism. As always, all thoughts and opinions are strictly my own.
There is something pretty magical about New York in Autumn. As a Florida girl turned Brooklynite, the shift from Summer to Fall is one of my absolute favorite things. As much as I love the festivities here in NYC, I have to admit that the true Fall experience awaits a few hours north of here in the charming towns of upstate New York. Earlier this month, my husband and I decided to rent a car and take the two hour drive to Ulster County for a weekend of exploration and relaxation. The county itself is huge and filled with amazing restaurants, fun activities and the most breathtaking fall foliage. In hopes of seeing as much as we could, we hopped around from New Paltz, Woodstock, Kingston, Saugerties, and Mount Tremper. If you missed it on my Instagram be sure to watch the video highlights on the Ulster County page HERE.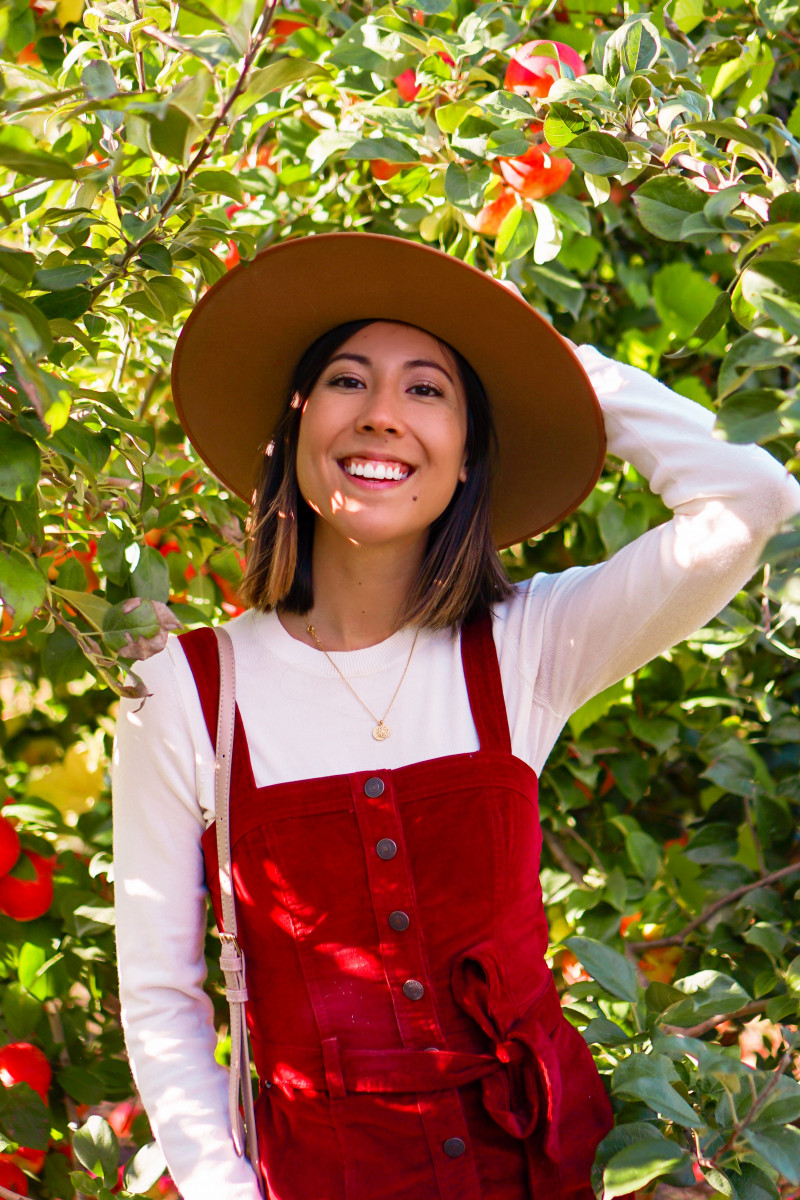 If you're in the NYC area and are in need of a quick weekend getaway, this post is for you! I've got you covered with all the best places to stay, eat and see during your weekend in Ulster County.
Day 1: New Paltz
Where we stayed:
Watergrasshill Bed & Breakfast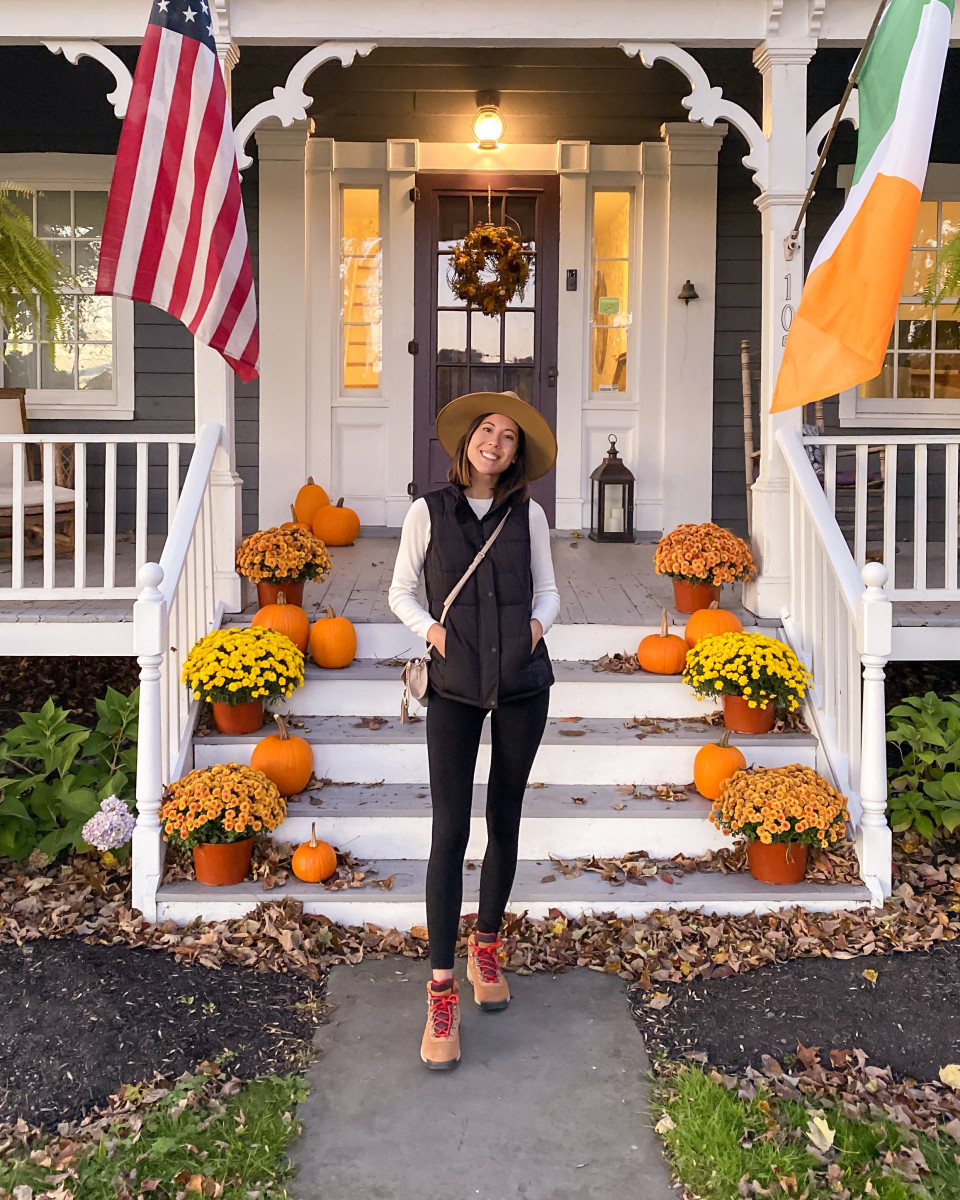 This charming bed and breakfast may have been one of my favorite elements of the entire trip. The house itself was beautiful and filled with a sense of love and warmth. Our room was quite large, very clean and the perfect blend of old-world charm and modern amenities. More importantly, the locally sourced breakfast prepared by Watergrasshill owner, Alana, was healthy and delicious.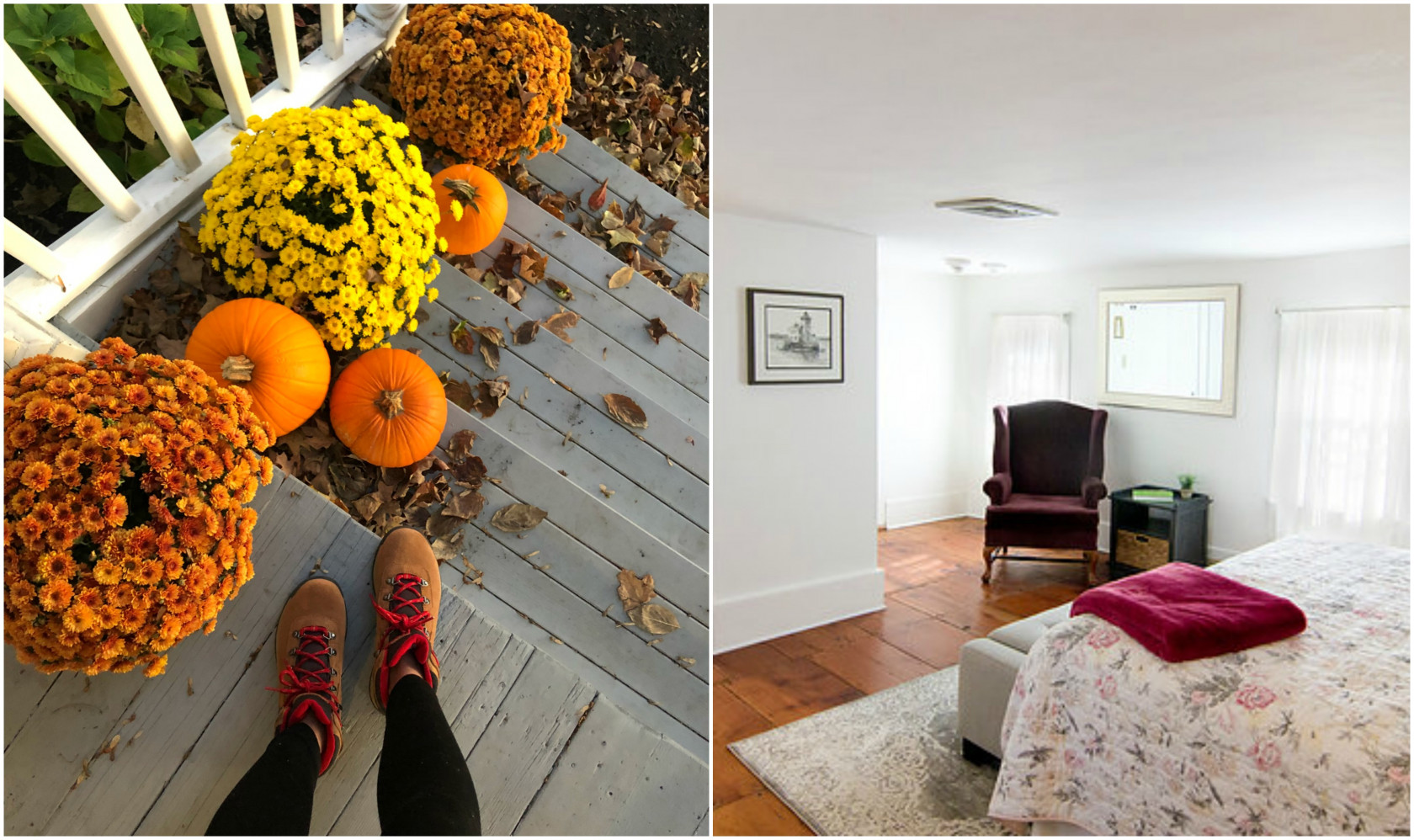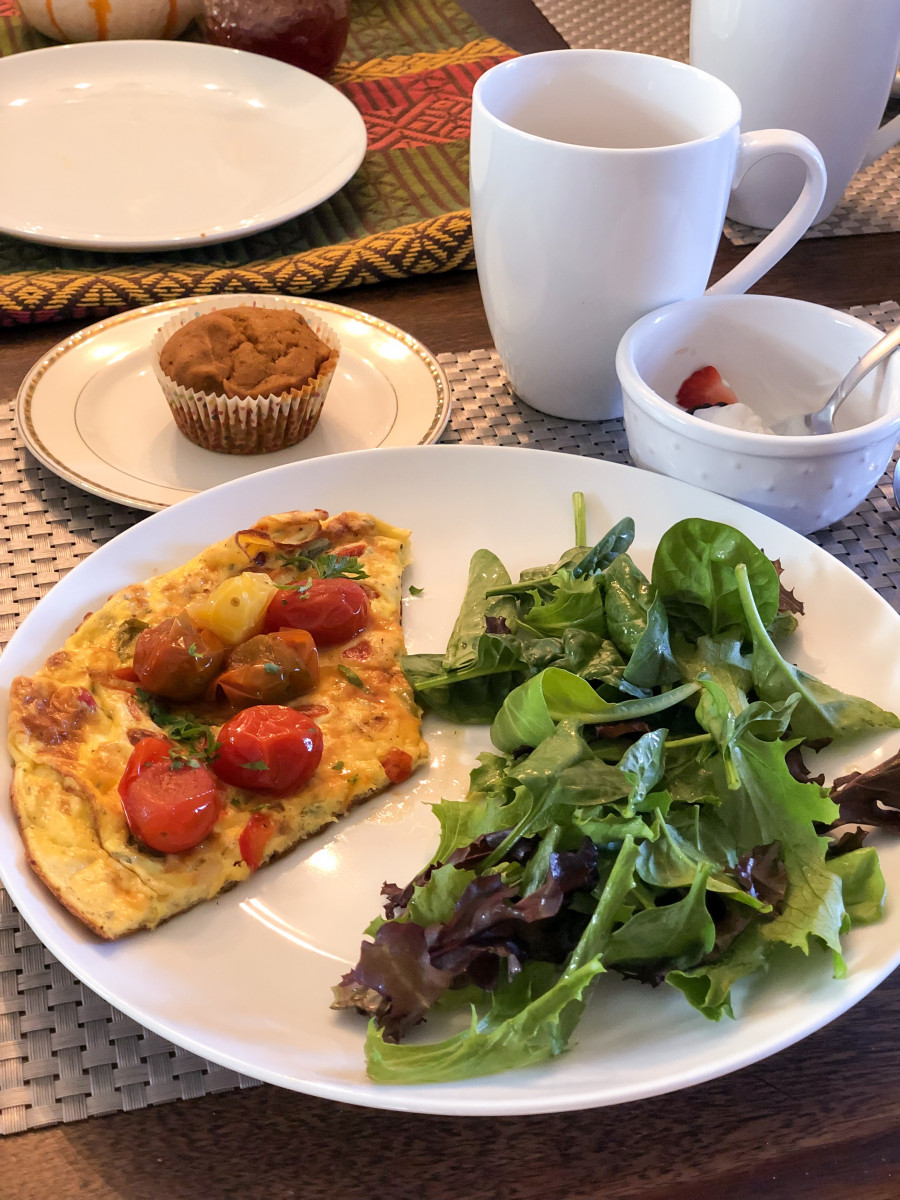 My husband and I loved waking up early to grab coffee from the dining area and sit on the porch (which was of course adorned with pumpkins). There's nothing quite like the peace that comes from being surrounded by nothing but colorful trees, rolling hills and mountains. We only stayed for one night and it was enough to make me want to plan another stay in the Spring.
Where we ate:
Located in the heart of downtown New Paltz, this casual cafe offers up an assortment of healthy bowls, sandwiches, soups and salads. It's definitely a great spot for a quick lunch, especially if you're looking to shop at any of the charming stores lining the street. I ordered the Southwest Bowl with Tofu and my husband opted for the Ahi Pita.
If you're looking for a delicious and locally sourced dinner, Main Course Marketplace seems to be the hot spot. It was quite crowded when we arrived, but we still found a seat very quickly. It's pretty low key in the sense that you order at the register before finding a table, but the food tasted far better than your typical fast casual dining experience. They offer up seasonal dinner specials so that's what we opted for (and our meals were quite delicious). There's also a regular all-day menu featuring everything from homestyle meatloaf to Mediterranean falafel.
What we did:
Apple picking at Kelder's Farm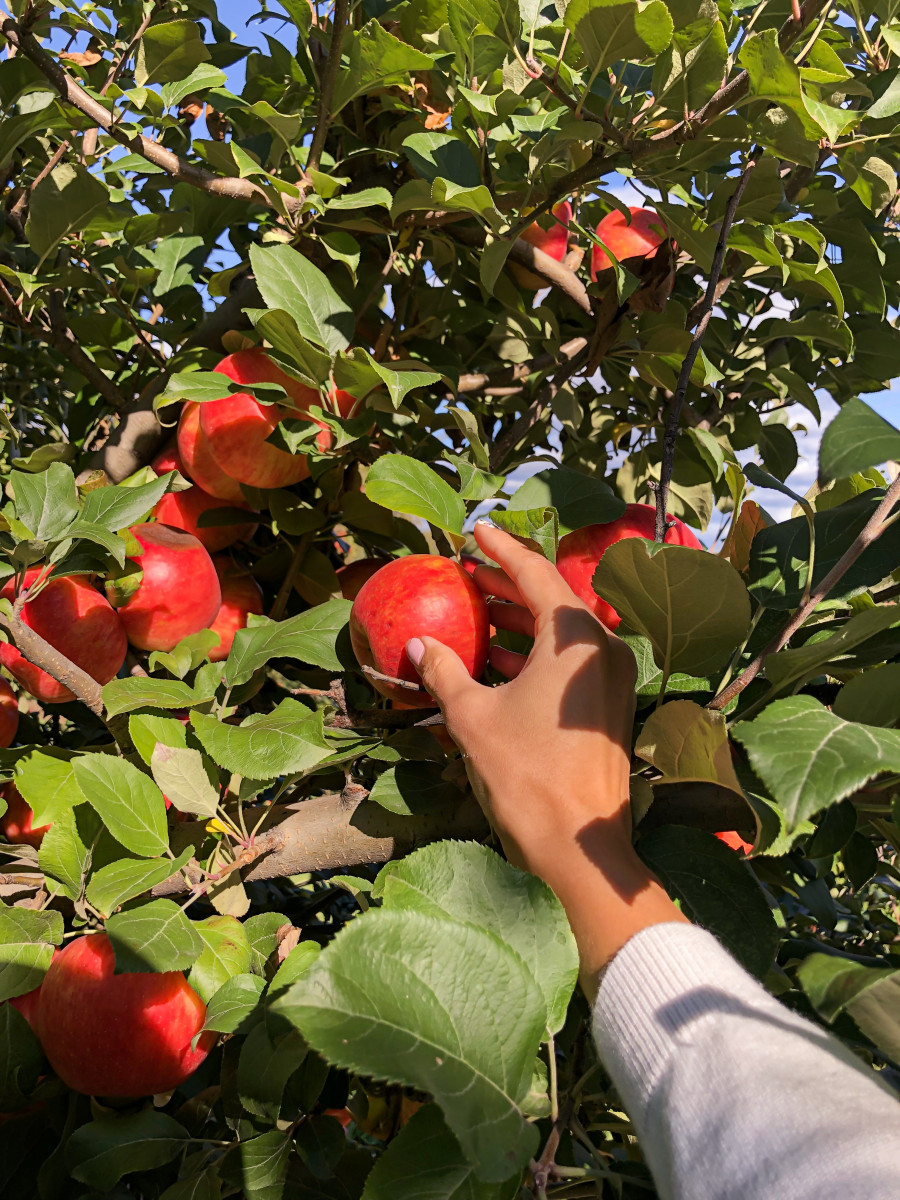 We couldn't take a trip to Ulster County in October without visiting one of the local farms to pick our apples! Kelder's is, for lack of better words, HUGE and not only has a lovely apple orchard but also a pumpkin patch, petting zoo, marketplace, sunflower field and more. We could have spent the whole day there but once our bags were filled with Honeycrisp apples it was time to jet off to the next stop. I definitely recommend going on a weekend as that's when you can partake in everything they offer, like hayrides, fresh apple cider donuts and testing your aim with their apple cannons.
Cider Tasting at Twin Star Orchards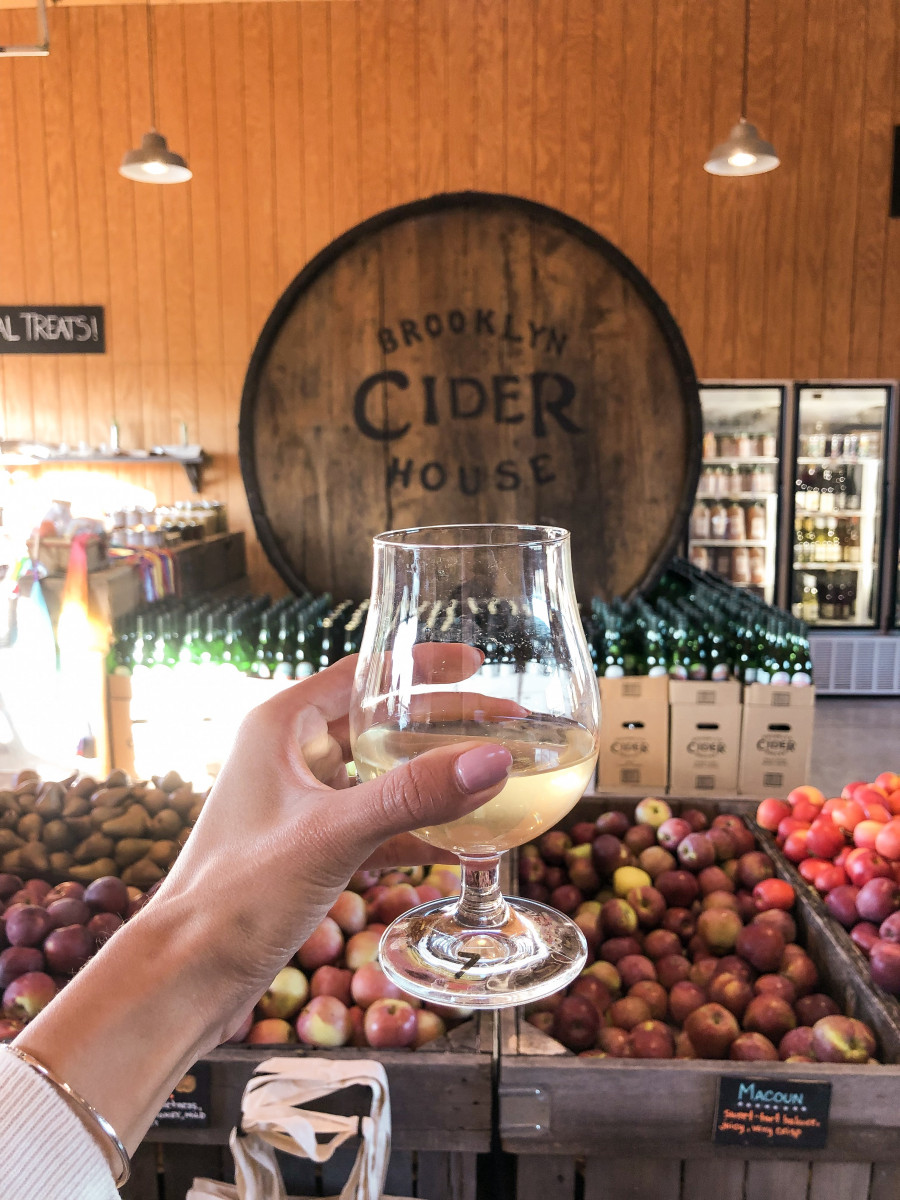 Another beautiful farm in New Paltz, Twin Star is definitely all about the apples. They have plenty of you-pick orchards with a variety of apples to chose from, but seeing as we already had our apple picking fill, we went there for another reason: cider. The Brookyn Cider House tasting room is quite impressive and we LOVED sampling the flight of 5 ciders. In fact, we decided to purchase a few bottles to take home! My personal favorites are their Bone Dry and Half Sour ciders, the latter of which was named "Best New York Craft Cider."
Day 2: Kingston, Woodstock and Saugerties
Where we stayed:

This historic Victorian inn built in 1872 is literally right down the block from downtown Saugerties. The house and rooms are furnished with antiques, old photographs and eclectic decor. To be honest, there was a bit of a spooky feel in the evening (I'm going to blame watching American Horror Story a few days before our visit) but we still had a great sleep. We woke up to fresh pastries and Nespresso in the upstairs nook before packing our bags and heading out to explore.

Where we ate:
The perfect stop for a quick post-yoga juice or smoothie. This little juice bar in Kingston offers up wellness shots, acai bowls, iced coffee and more! My husband and I swung in before heading to Woodstock and the "Glow" juice (comprised of cucumber, apple, lemon, celery, ginger and spinach) was my fav green juice I've had in a while.
What once was solely a juice bar has now expanded to small bites, beer and fun cocktails. We stopped in for a quick afternoon snack after shopping and did a little Woodstock people-watching from our seat by the front window. It seems like their menu is still changing after going through new management so it's worth stopping in to see what they'll be offering up next!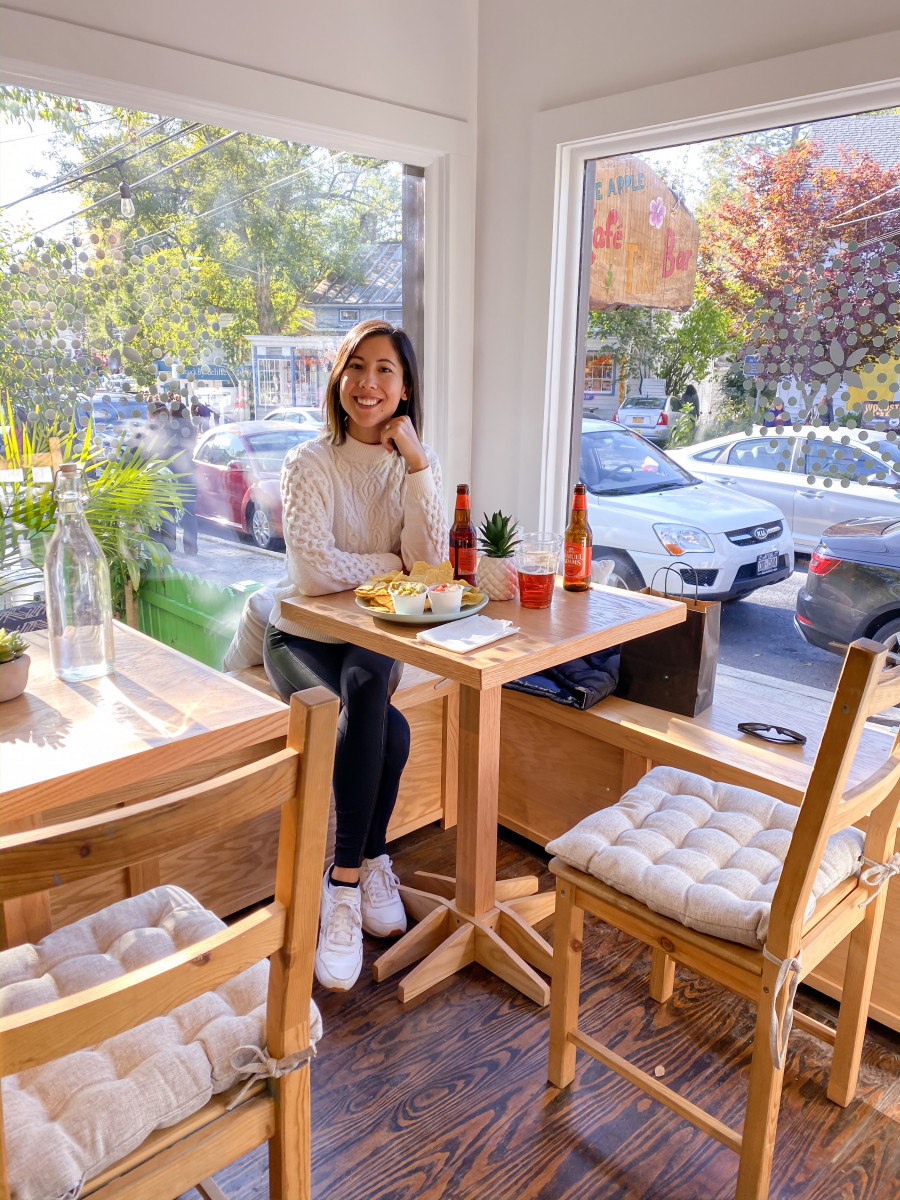 Okay, I really wish this vegan restaurant was in NYC because I absolutely loved it! Located right off Tinker Street in Woodstock, Garden Cafe offers up a fully plant-based menu along with a juice bar, smoothies and specialty cocktails. And trust me, even the non-vegans would be able to find something they loved on the menu. All ingredients are organic and locally sourced, and they offer a yummy brunch menu on weekends!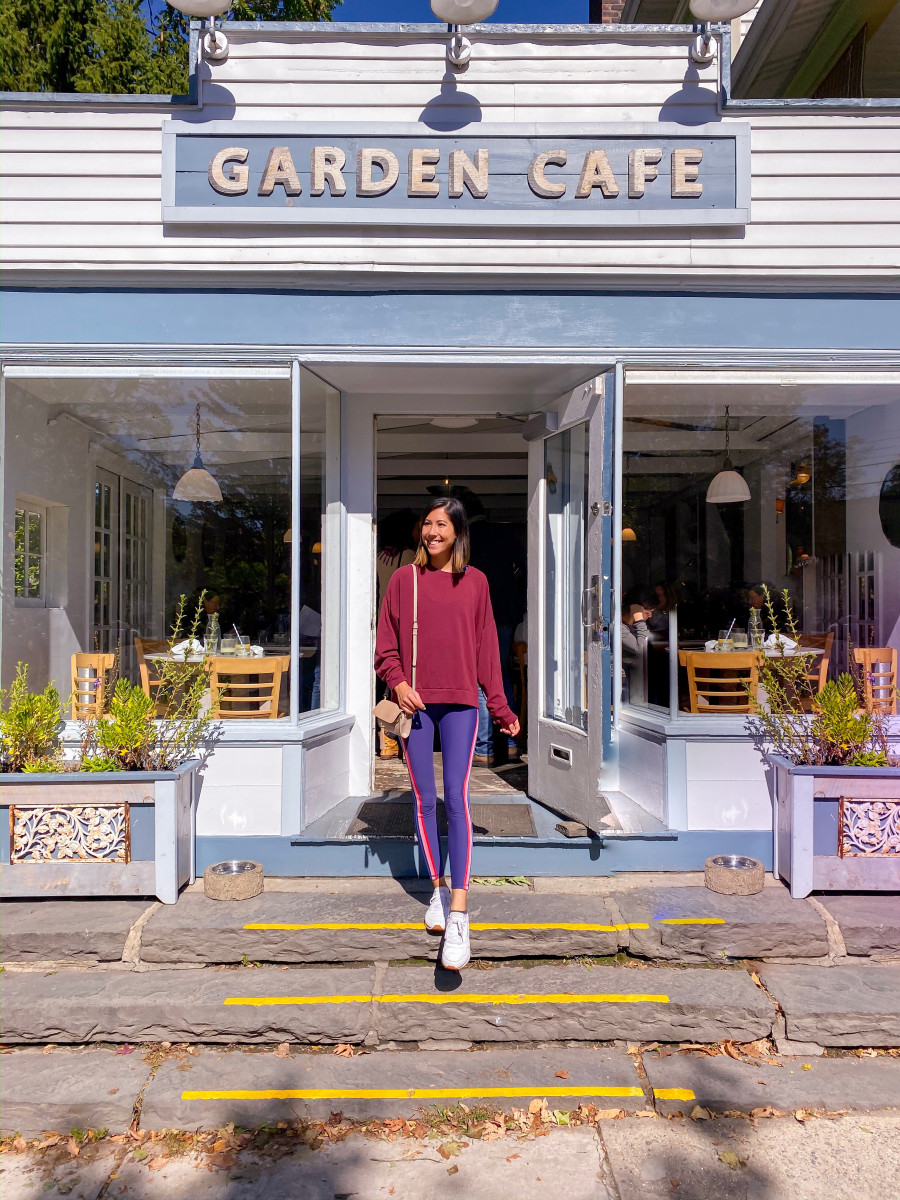 After a full day of exploring Woodstock, we made our way to Saugerties to check into the Bohemian Inn and find a place for dinner. The Dutch was just a two-minute walk down the road and was overflowing with the same charm of some of our beloved Brooklyn restaurants. We had couple cocktails at the bar ("Mullin Around" was my favorite) before we sat down for a delicious dinner.
Located in downtown Saugerties, this was the perfect spot for a local breakfast after our night at the Bohemian Inn. The menu was all locally sourced and the vegan pancakes were so yummy! We got there nice and early but around 10am this place really filled up. It's definitely a popular spot!
What we did:
Yoga at The Yoga House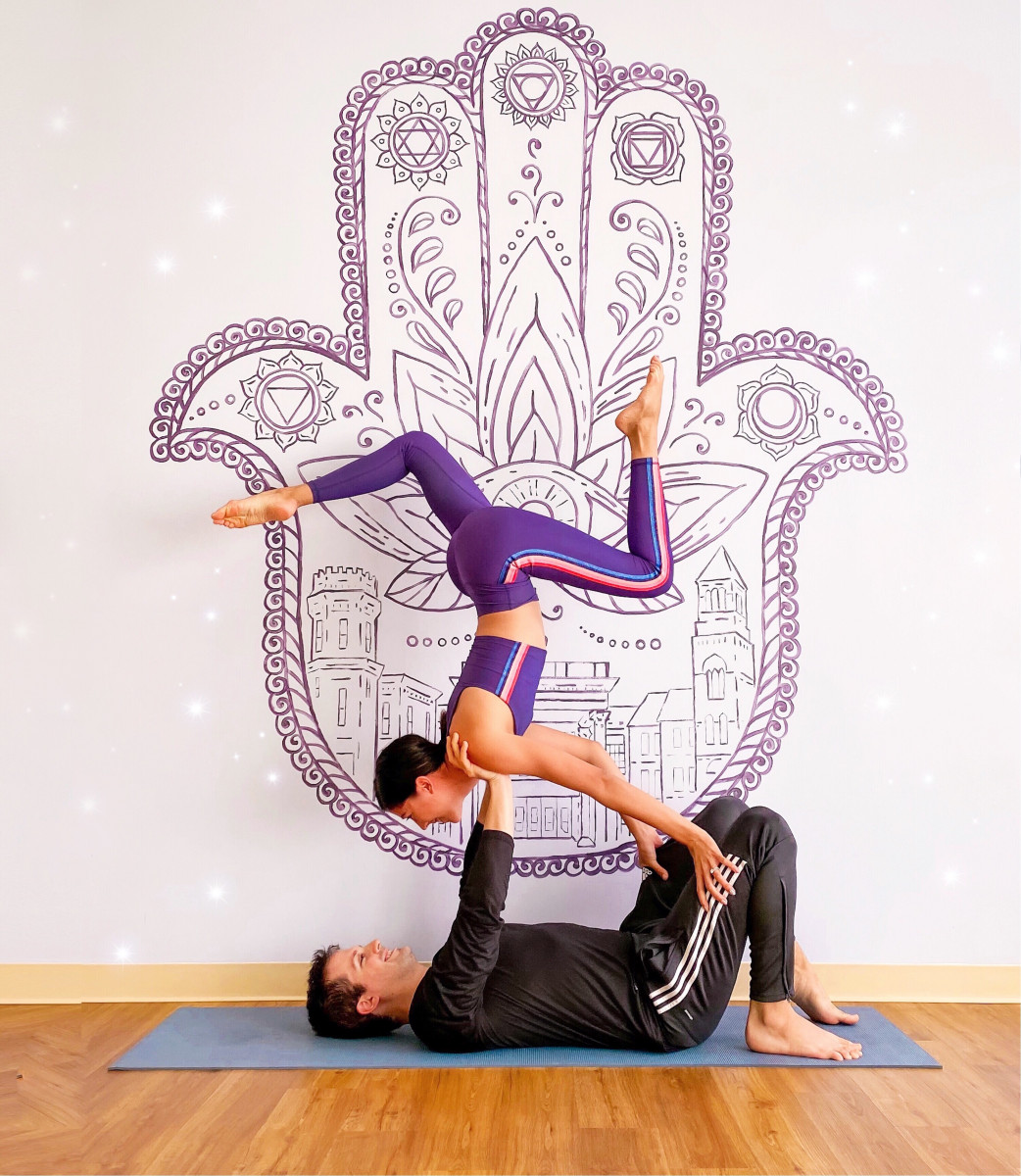 After having breakfast at Watergrasshill, we drove to Kingston for a 75-min yoga flow. I've been to my fair share of yoga classes and I have to say I was v impressed with this one. The instructor was super knowledgeable, and I loved the mix of deep fascia releases combined with core exercises, inversion practice and vinyasa flows. Overall it was a fun and challenging class that even my non-yoga loving husband enjoyed! Best part for you city folks is that the studio is on Classpass (for less than 10 credits)!
Shopping on Tinker Street
Woodstock is such an eclectic little town and there are SO many cute shops to peruse on Tinker Street! I definitely recommend picking up some award winning chocolate at Fruition Chocolate Works (the Hudson Bourbon Dark Milk Chocolate is to die for) and pick up a few Beeswax candles at Candlestock.
Massage at Glo Spa Woodstock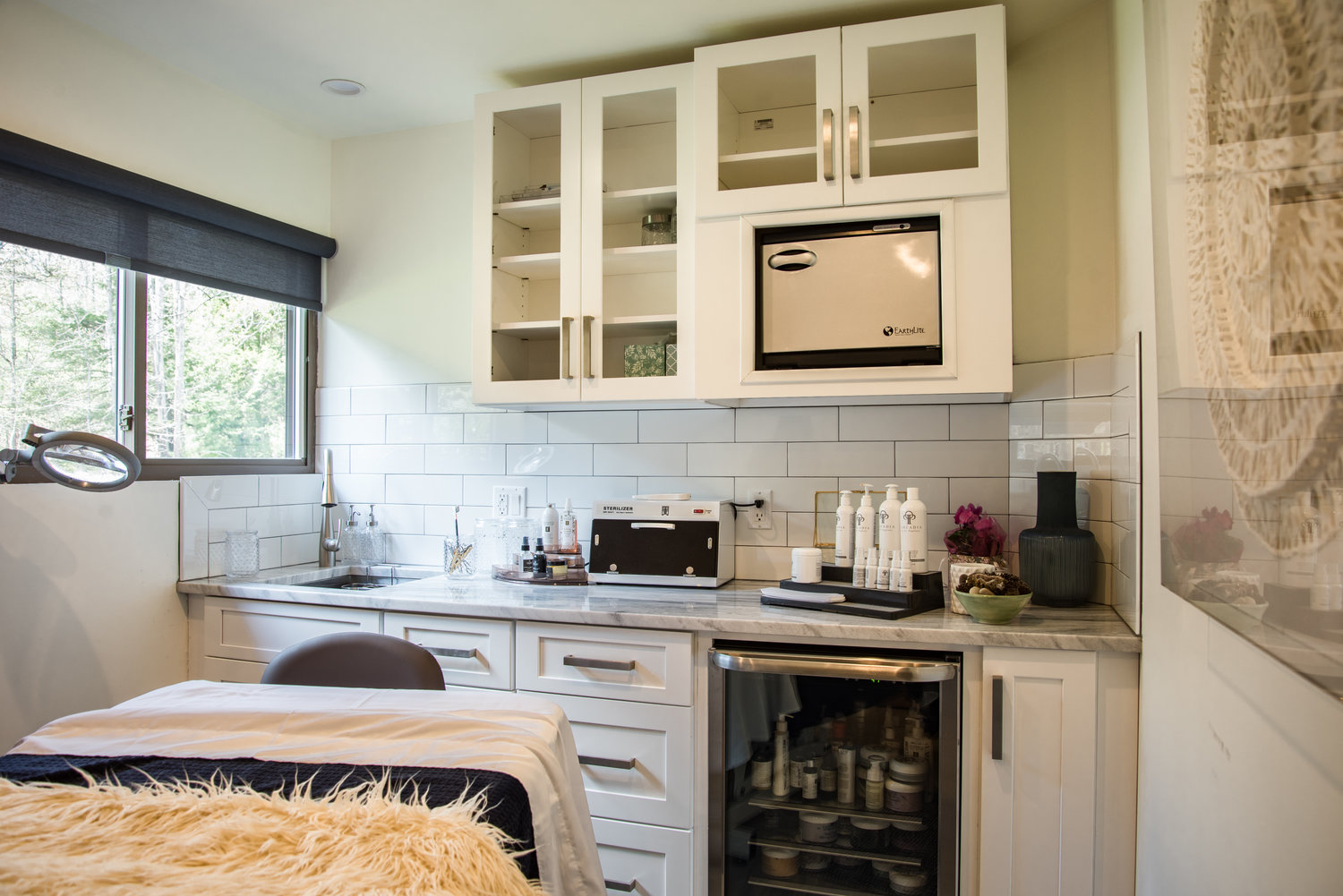 Photo taken from Glospawoodstock.com
If you know me, you know I love a good spa treatment and a massage at Glo was such a treat! The atmosphere of the spa itself was blissful and relaxing, with multiple treatment rooms, saunas, and even a hair salon inside. I opted for the "Lava Shell Treatment" — a 60 min relaxing massage that warms and soothes your muscles using heated tiger-striped clam shells. Let's just say I felt like a brand-new person after that lovely hour of self-care. If you're looking to treat yo' self, this is the place to do it.
Day 3: Mount Tremper
A Spa Day at Emerson Resort & Spa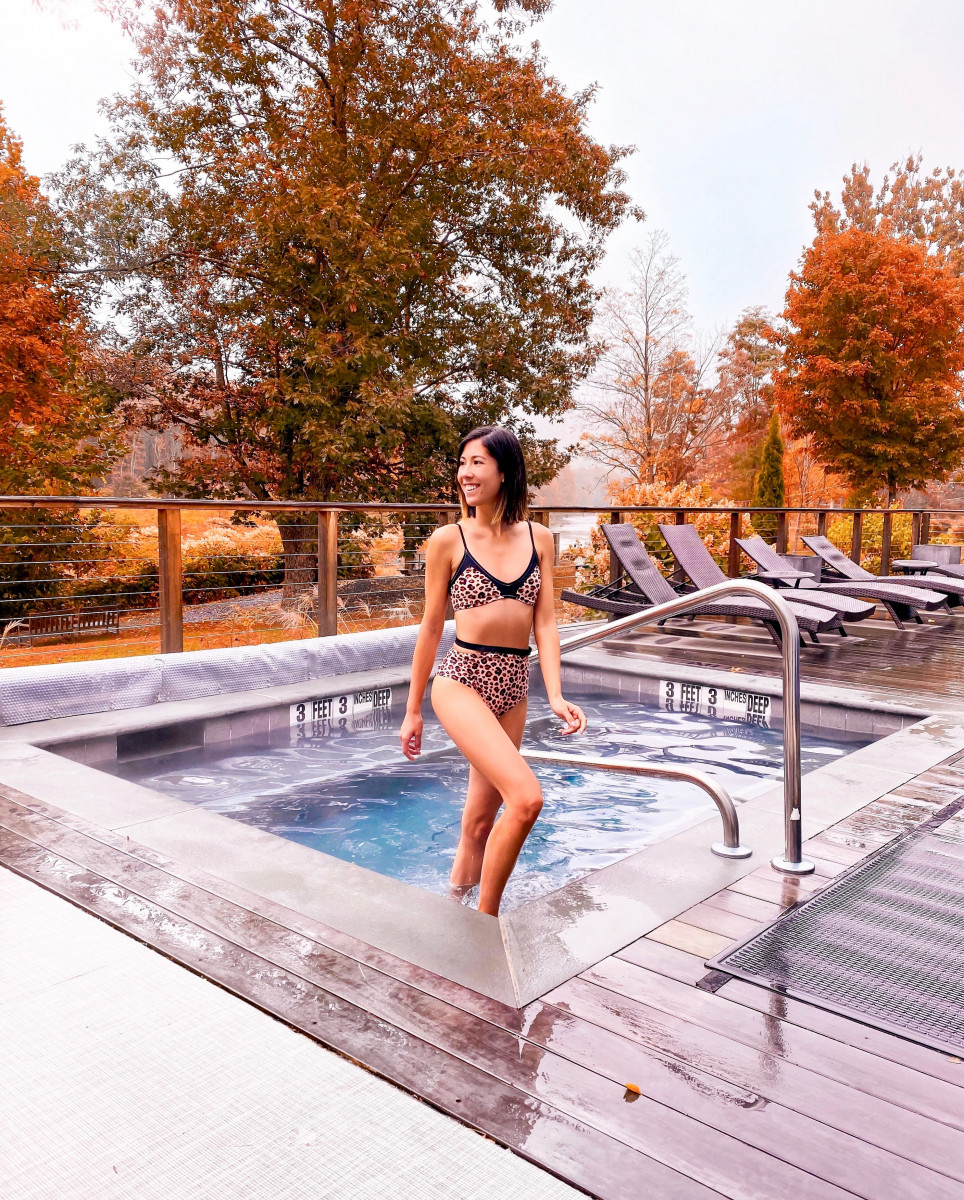 Before heading back to the city, we decided it was worth driving into the Catskill Mountains for a half day at Emerson Resort & Spa. Staying at the resort would be an amazing getaway but if you're limited on time, a day pass is a great option! The spa has a lovely relaxation room with a fireplace, saunas, hot tub and multiple treatment rooms. The weather was pretty gloomy, but we didn't let a little rain stop us from enjoying the outdoor hot tub (with the best views)! There's also a fitness center, multiple shops and a couple of restaurants on the property. After a deep tissue massage (yep, I felt very spoiled) and plenty of time to relax in the spa, we made a quick stop into Ralph's Cafe for vegan chili before we hit the road.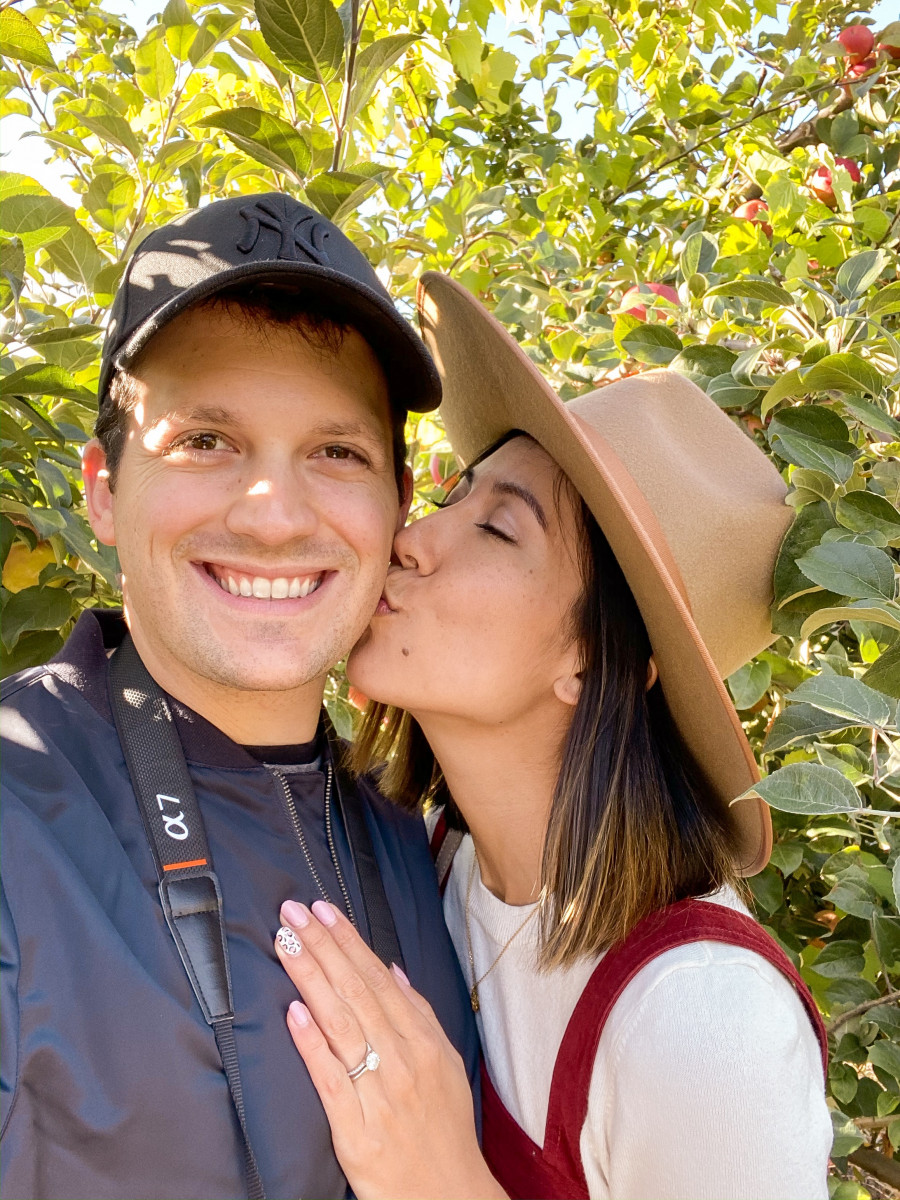 I hope you all enjoyed this look into our Ulster County adventure! My husband and I loved it so much, we will definitely be back soon… Maybe for some hiking at Mohonk Preserve. I hear the views are incredible and I'm pretty sure the Lemon Squeeze trail is calling my name.
Happy adventuring! And if you have any questions about our time in Ulster County, please don't hesitate to ask!

Ulster County Tourism | @ulstercountytourism