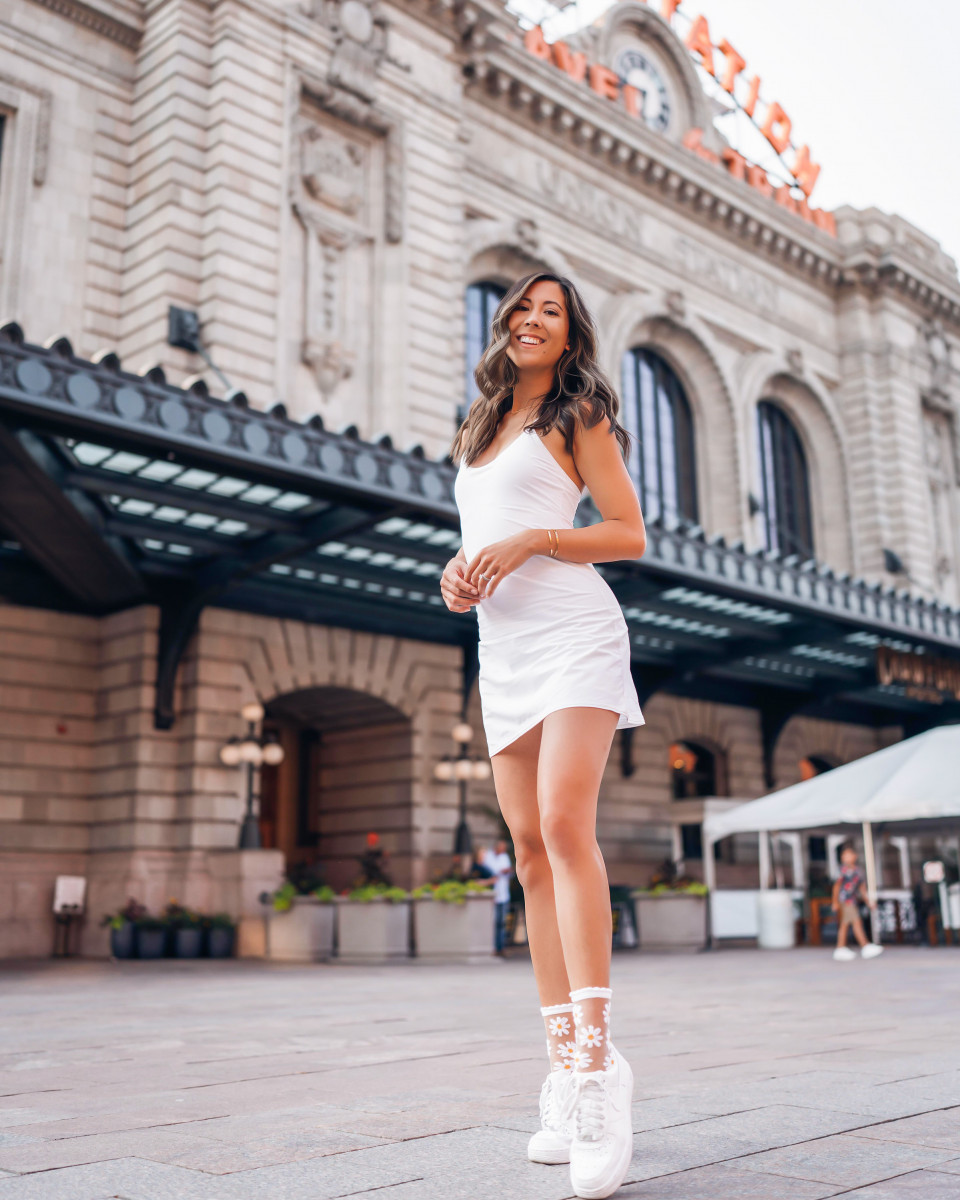 Spring is just around the corner and with it marks my one year anniversary of living in Denver. Moving here after calling NYC home for six years has been quite the transition. As with all major changes in life, there have been many highs and lows as I've acclimated to life in a smaller city. However, one of the major perks of moving somewhere completely unfamiliar to me has been the ability to explore and discover new things at every turn.
While writing this guide I had to take a moment to pause and simply feel gratitude for all that I've experienced within what truthfully is such a short time here. And now that Bay and I bought a house (!!), I know I'll have many more years of exploration in the Mile High City.
Whether you just moved to Denver, are planning to visit, or are just curious as to what this city offers, I hope you find this guide useful! I can attest that I've been to every single spot listed and think you'll enjoy them as much as I did.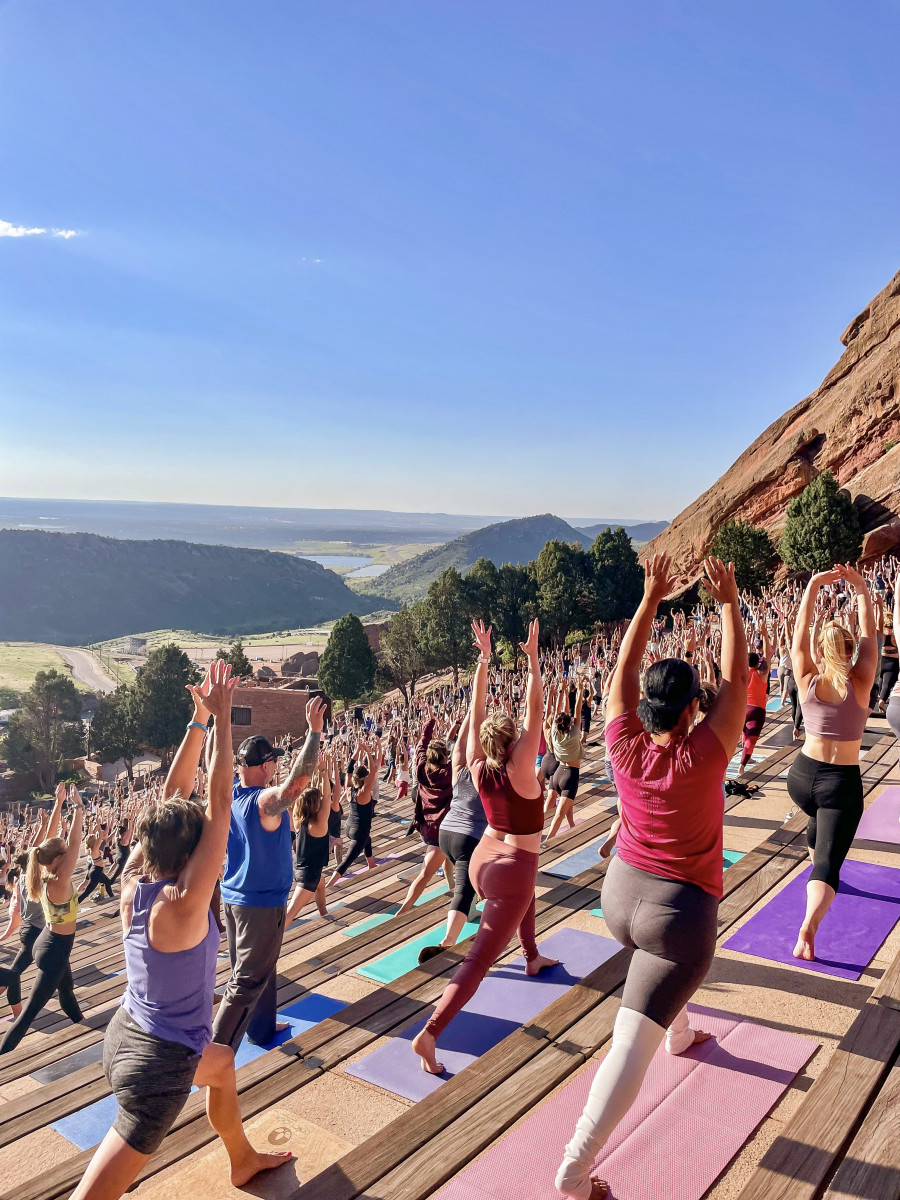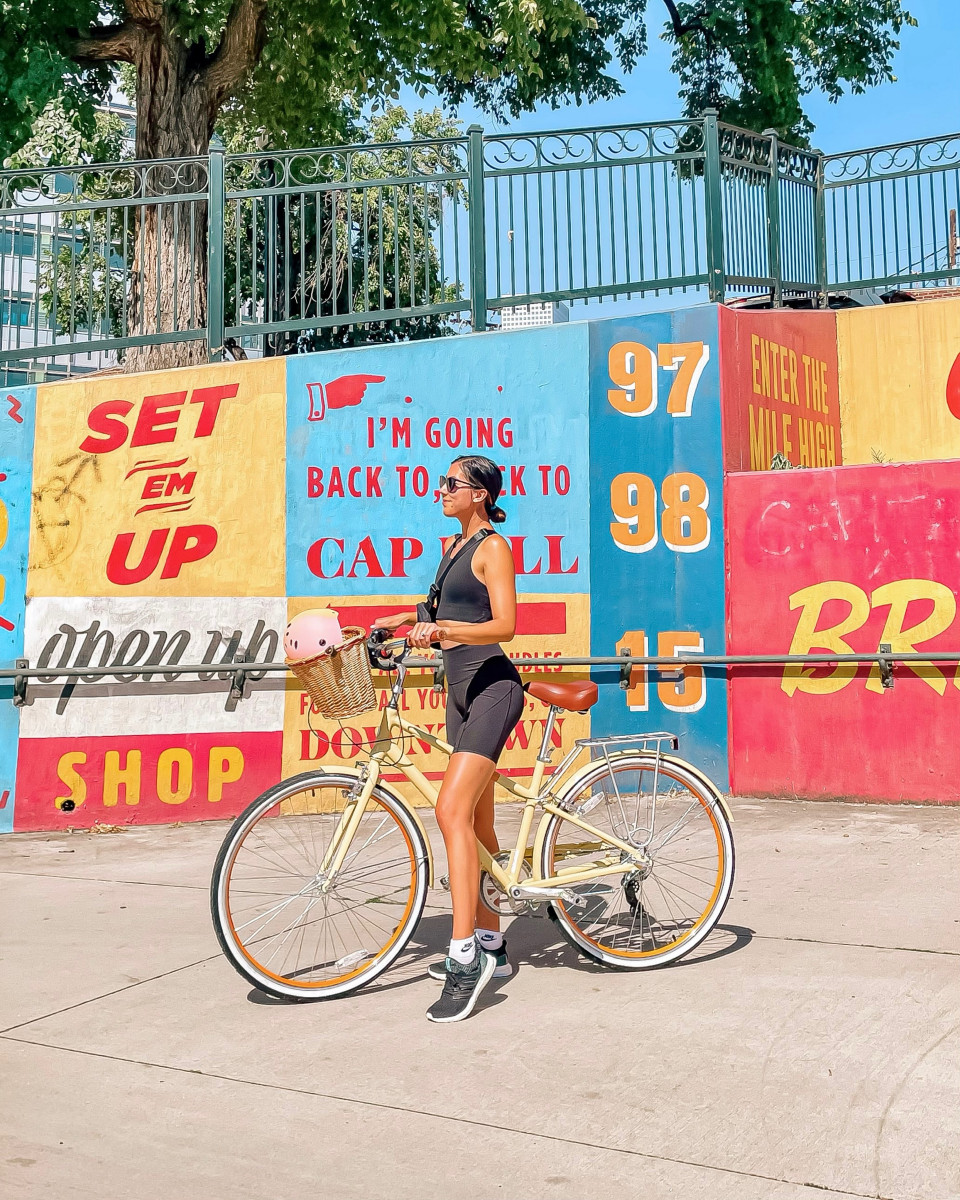 Denver Sights to See
Denver Botanic Gardens: 23 acre public botanical garden in Cheesman Park that contains a conservatory, variety of theme gardens and a sunken amphitheater
Coors Field: Home of the Colorado Rockies MLB team and located in the heart of Downtown, Denver. It's a fun stadium with great views and traditional ball park fare
16th St. Mall: Mile long pedestrian friendly "mall" downtown with shops, restaurants, cafes, breweries and free shuttle buses
Larimer Square: Historic block with a variety of restaurants and nightlife in a very walkable area of Downtown
Union Station: A beaux arts-style transport hub with cool places to eat and drink, plus summer events that include concerts and a weekly farmers' market
Washington Park: 155 acre park with two lakes, a pavilion, flower gardens and shopping/dining on South Gaylord Street
Red Rocks Amphitheater: An incredible open-air amphitheater and concert venue located in Morrison (just about 20 min outside of Denver)
Tattered Cover Bookstore: The largest independent bookstore in Colorado with a multi-leveled, beautiful location downtown filled wall to wall with books
Cherry Creek Bike Trail: 20 mile bike path that starts at Cherry Creek State Park and ends in LoHi. It's a fun summer activity to do with a friend during the day
Brown Palace Hotel & Spa: Gorgeous, historic building in downtown offering traditional high tea with handmade pastries, scones and tea sandwiches
Immersive Van Gogh Exhibit: A multi-sensory art show set to music in a dynamic space. Highly recommend attending one of their yoga classes. They also offer an immersive Frida Kahlo experience in the same venue
The Dairy Block: Stylish urban complex with a range of buzzy bars & restaurants, plus upscale boutiques & a hotel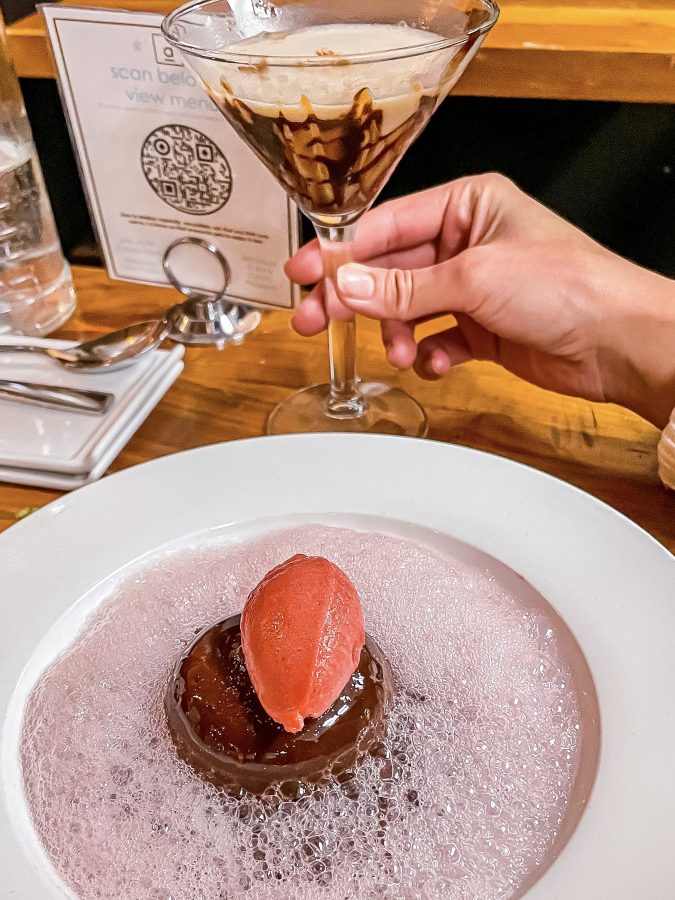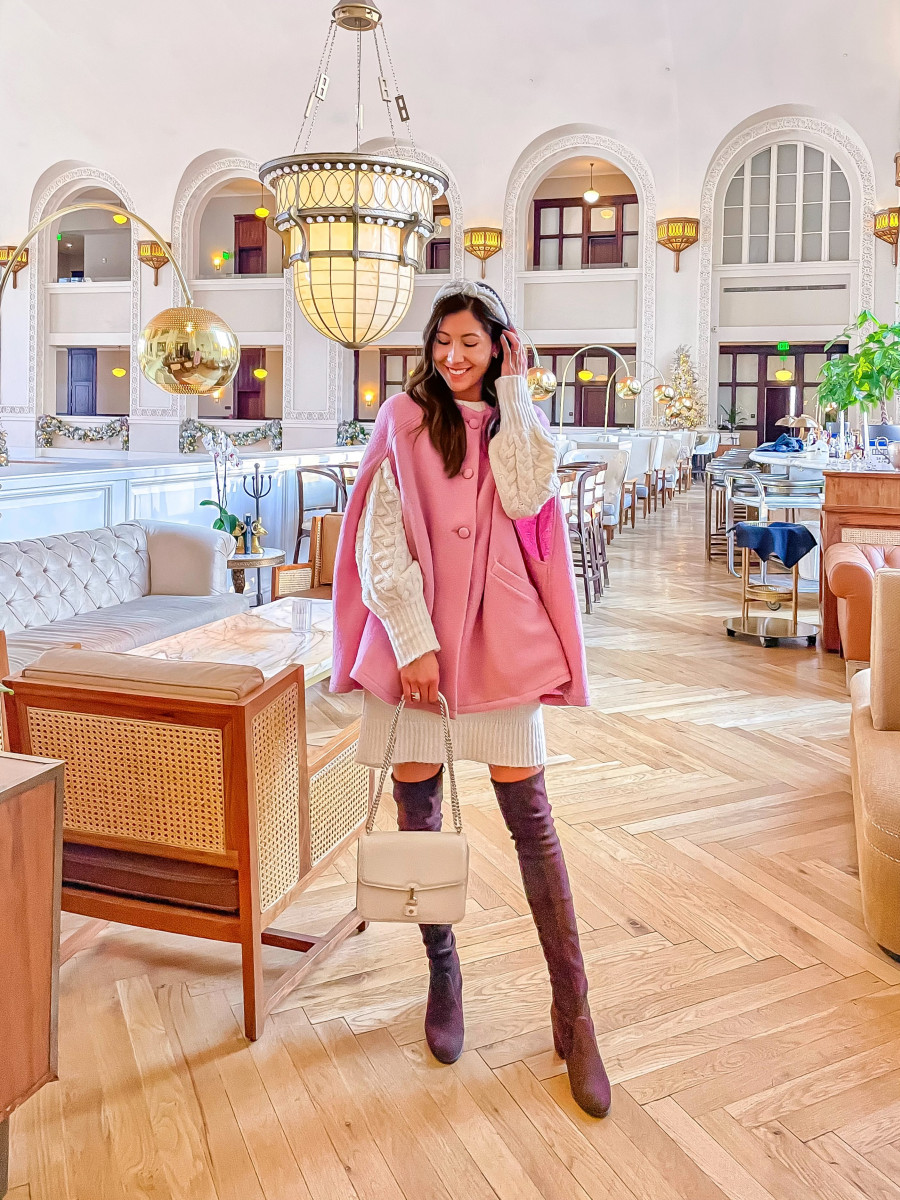 Date Night Dinners
Rioja: Intimate restaurant on Larimer Square that features locally sourced, imaginative Mediterranean dishes & wine
Olivia: Elegant Italian restaurant located in Wash Park with playful cocktails and handmade pasta
Nocturne: Bi-level lounge & eatery in RiNo serving up eclectic plates & cocktails amid live jazz music.
Cholon: Beautiful downtown restaurant with a menu featuring inspired interpretations of traditional dishes found across Southeast Asia (get the french onion soup dumplings!)
Barcelona Wine Bar: warm and welcoming tapas bar in RiNo with delicious paella and an ever-changing menu focused on clean flavors, seasonal ingredients
Matsuhisa: Upscale restaurant in Cherry Creek featuring an intimate sushi bar and Chef Nobu Matsuhisa's signature new-style Japanese cuisine
Root Down: A converted filling station turned artful venue in RiNo serving farm-to-table creative American small plates
Bistro Vendome: Traditional Parisian style cafe with a garden on Larimer Square serving classic french bistro fare
Cru Wine Bar: Relaxed Napa-style wine-bar serving stone-fired pizzas & cheese plates
Sushi Ronin: Japanese eatery in Congress Park featuring unique and delicious sushi, sashimi and ramen
Adrift Tiki Bar: Tropical-themed tiki bar offering rum-centric, island-style drinks plus Polynesian-inspired bites
Toro Latin Kitchen & Lounge: Upscale Pan-Latin Restaurant crafted by Chef Richard Sandoval in Cherry Creek, celebrating the vibrant flavors of Central and South America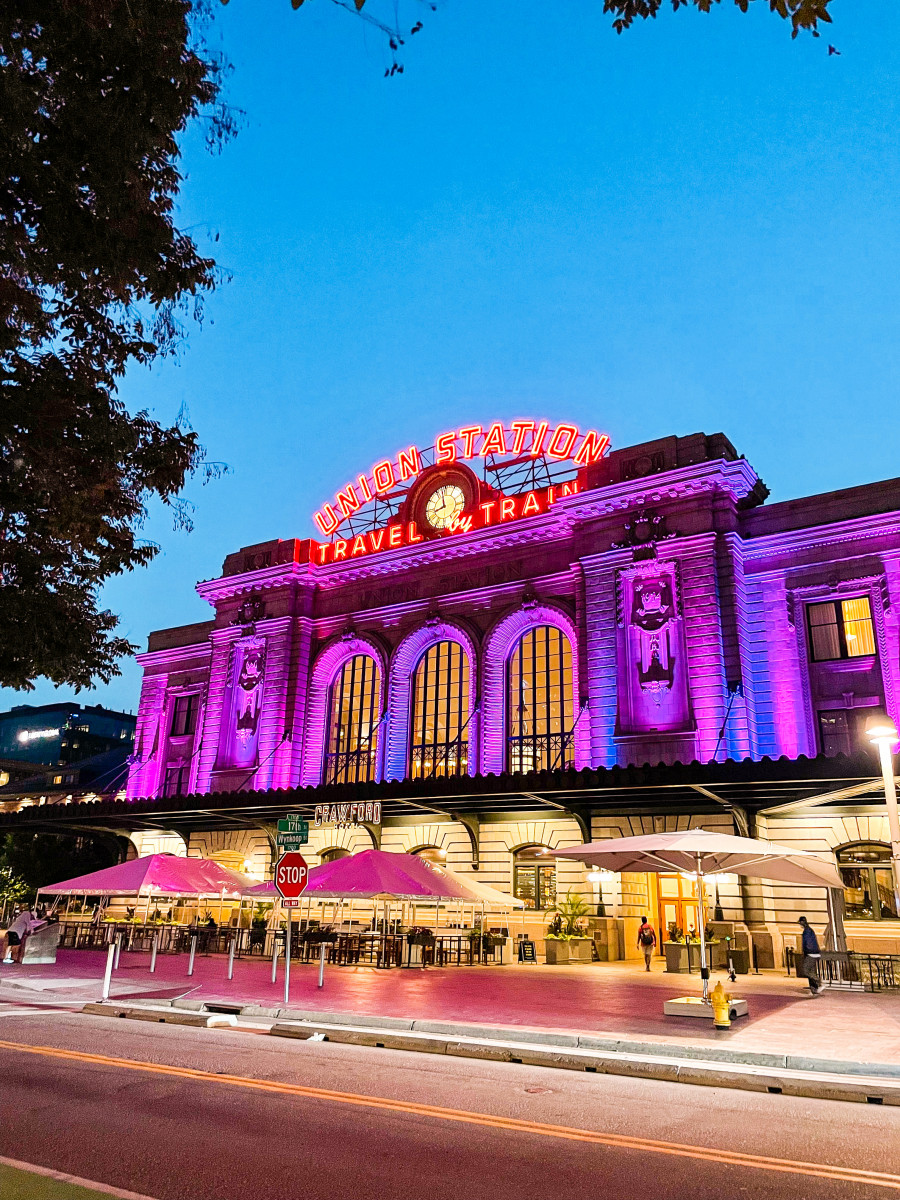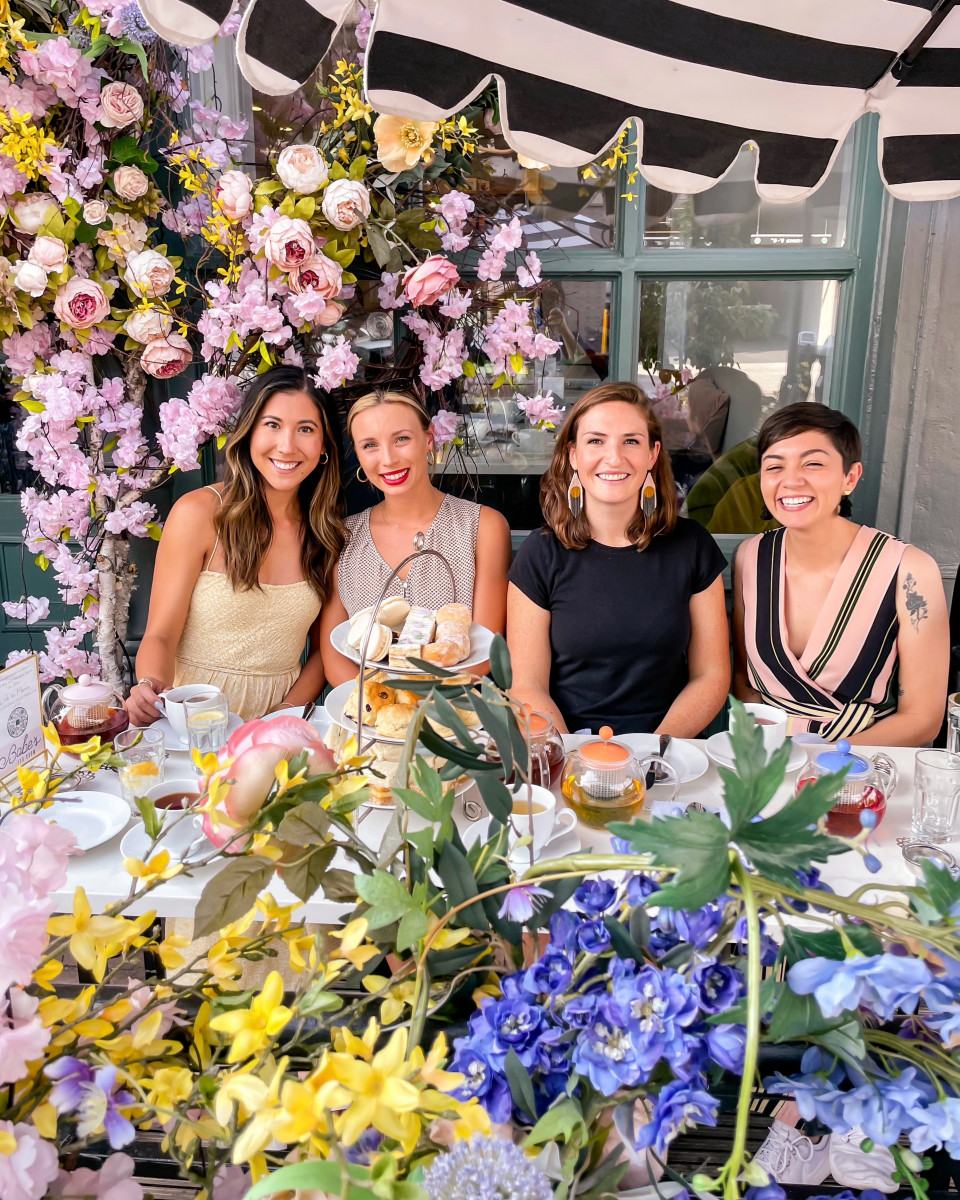 Fun for Groups
Happy Camper: Cool, outdoorsy pizza spot in LoHi with cocktails & brunch in a super colorful patio with disco balls and a fire pit
Culinary Dropout: British-style gastropub with quirky decor, live music, and cornhole, serving fun cocktails & comfort food
Kachina Cantina: Frybread, agave margs & other Southwestern fare star on the menu of this colorful eatery at the Dairy Block in LoDo
My Neighbor Felix: Casual pan-Mexican kitchen in LoHi with a fun bar, great brunch, shareable cocktails and outdoor firepit seating
Mr. Oso: Funky space in RiNO with a vine-draped patio serving creative tacos & South American-inspired fare
Bartaco: Upscale street tacos, specialty cocktails & beer in a coastal & relaxed restaurant in LoHi
Anise: Laid-back Vietnamese restaurant with pho, bahn mi, and weekend brunch
Punchbowl Social: American gastro-pub with multiple bars, brunch and fun entertainment like bowling, billiards, giant jenga, darts and more
Woods Restaurant: Rooftop restaurant and beer garden at the Source with gorgeous views and New Belgium Brewing craft beers
Postino: Indoor-outdoor space with fun artwork, over 30 wines, brunch and happy hour
Babes Tea Room: Instagrammable English cafe serving high tea, pastries, and bubbly brunches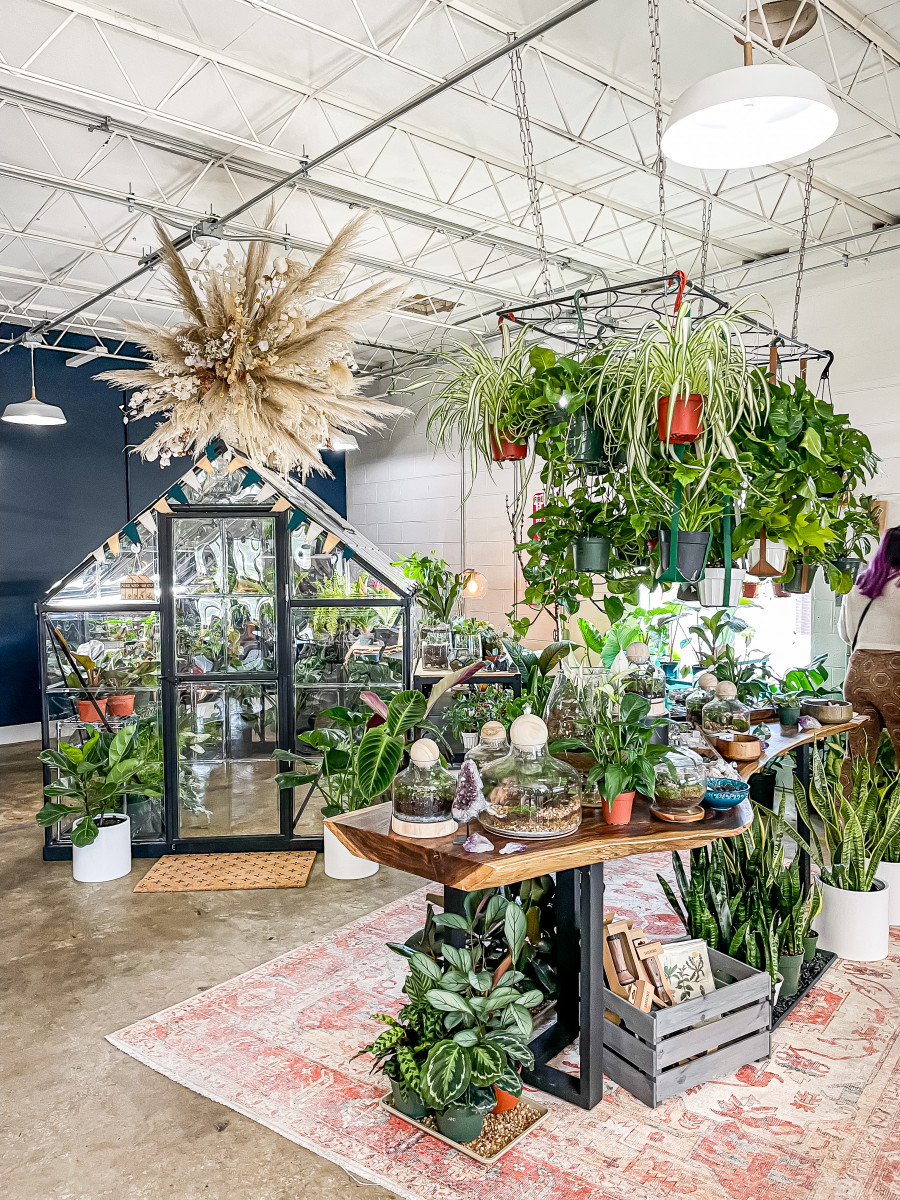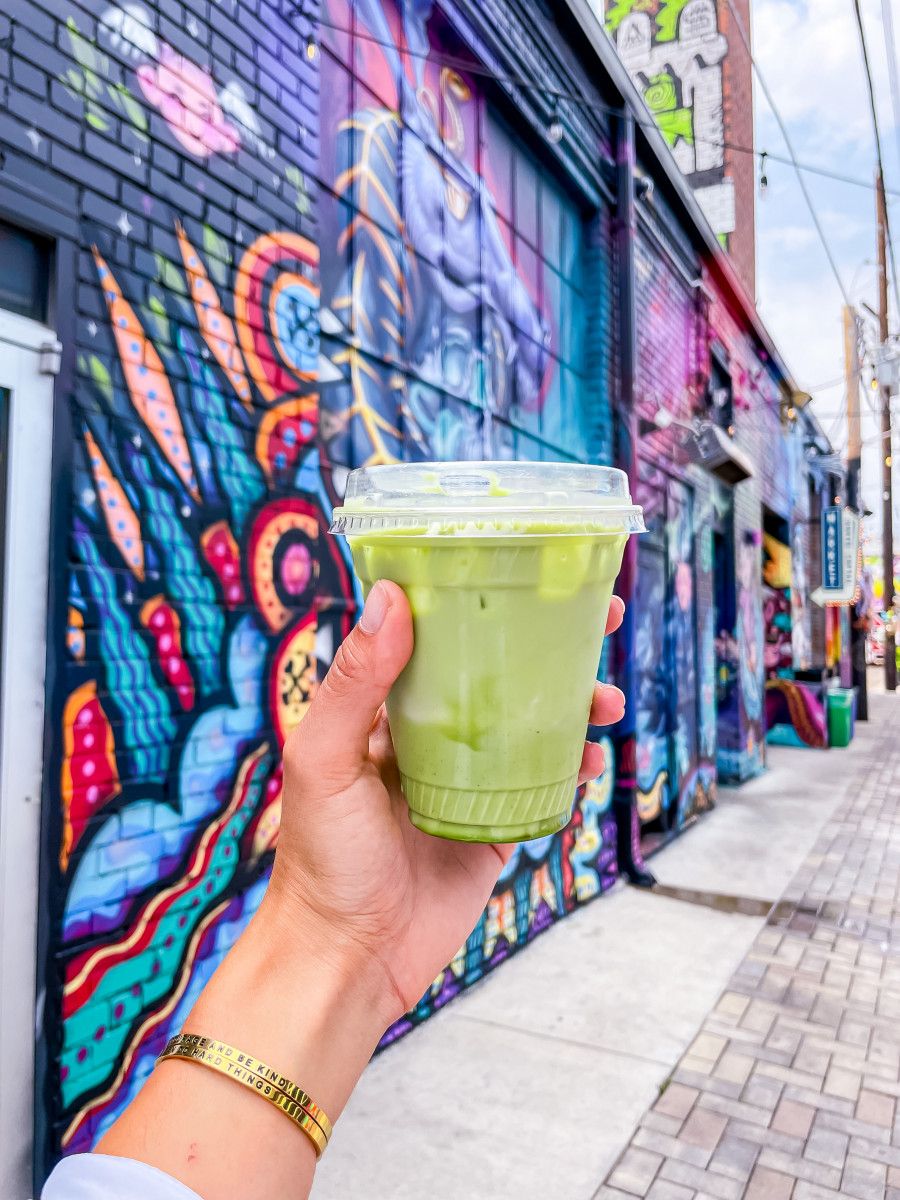 Matcha, Coffee & Tea
Kaffe Landksap: Scandinavian coffee shop near Larimer Square featuring fresh juices, healthy fare, and responsibly sourced coffee
Dandy Lion Coffee: Charming plant and coffee shop in Park Hill serving lattes, matcha and Vietnamese iced coffee
Aviano: Trendy cafe in Cherry Creek with an open, modern design and patio offering gourmet espresso drinks and pastries
Hudson Hill: Intimate plant filled cafe in Cap Hill serving coffee during the day and cocktails in the evening
Amethyst Coffee: Coffee, lattes & teas served in an airy, modern cafe with a patio & fire pit
Blue Sparrow Coffee: Pretty neighborhood coffee shop serving Nitro Cold Brew, Kombuchas, matcha and artisan coffees
Huckleberry Roasters: Tasty coffee and happy people in a cute space located in the Dairy Block
Milk Tea People: Specialty tea and pretty matcha drinks in a minimalistic downtown cafe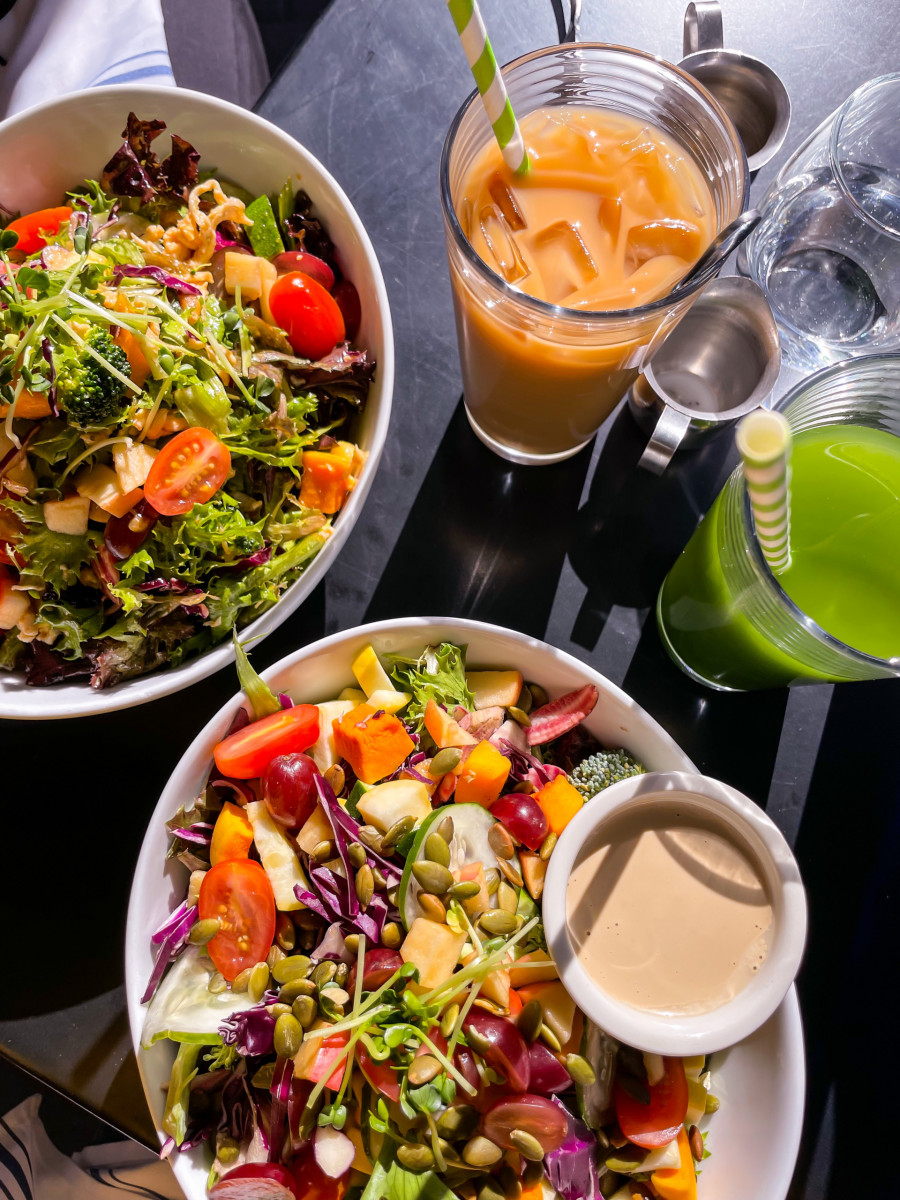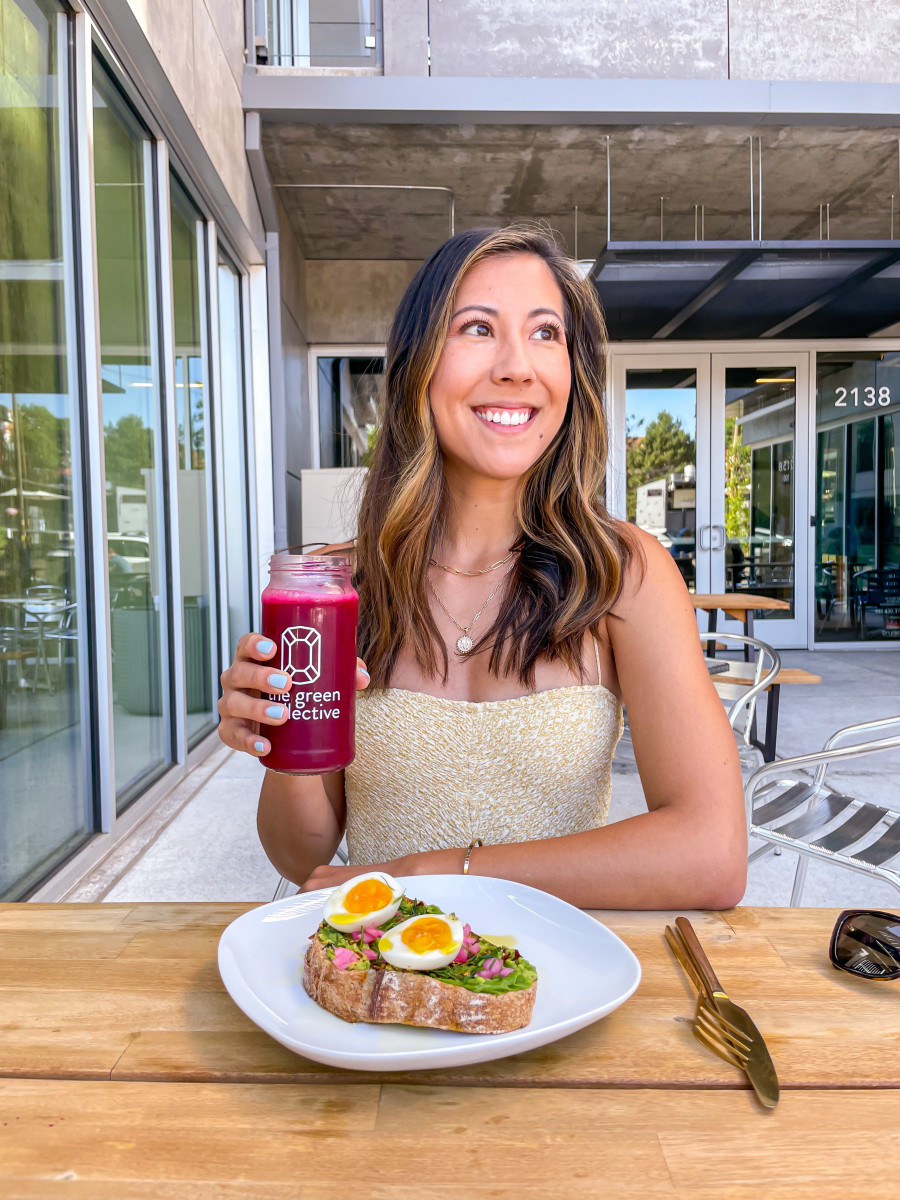 Healthy Fare
Whole Sol: Vibrant, colorful cafes serving up fresh juices, smoothies, acai bowls and other healthy bites
Flower Child: Fresh, fast casual style restaurant with an airy space in Cherry Creek serving vegan, vegetarian and paleo friendly options
Modern Market: Fast-casual eatery with multiple locations throughout Denver serving fresh and sustainable breakfasts, salads, bowls, pizzas and more
True Food Kitchen: Relaxed, eco-chic chain serving health-conscious fare, including vegan options, plus cocktails
Wellness Sushi: Denver's first 100% plant-based sushi and Japanese eatery using simple, healthy ingredients
Green Collective Eatery: Fast-casual breakfast and lunch eatery in LoHi serving smoothies, toasts, fresh juices and more
The Corner Beet: Cap Hill cafe in an artsy, plant filled space serving cold-pressed juices & light vegetarian fare
Nurture: Wellness marketplace with over 60 holistic vendors and a beautiful cafe serving fresh juice, smoothies, bowls and other nourishing fare
Just BE Kitchen: Gluten, grain, & refined sugar free fast-casual eatery serving wholesome comfort food
Sweet Gold Juice Co: Woman owned juice shop in Stanley Marketplace offering organic, cold-pressed juice, juice cleanses, smoothies and gluten-free, vegan snacks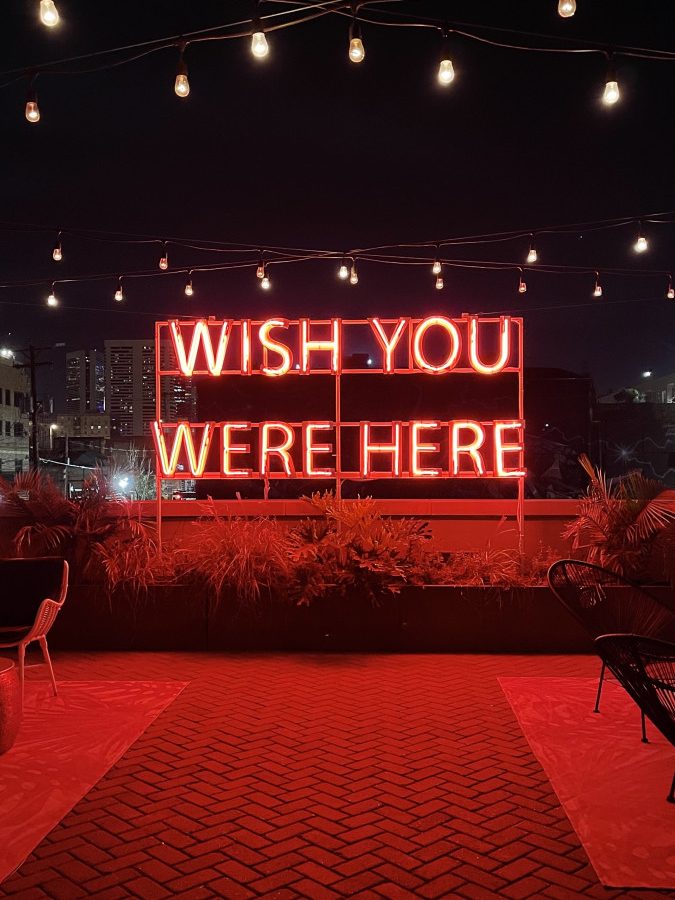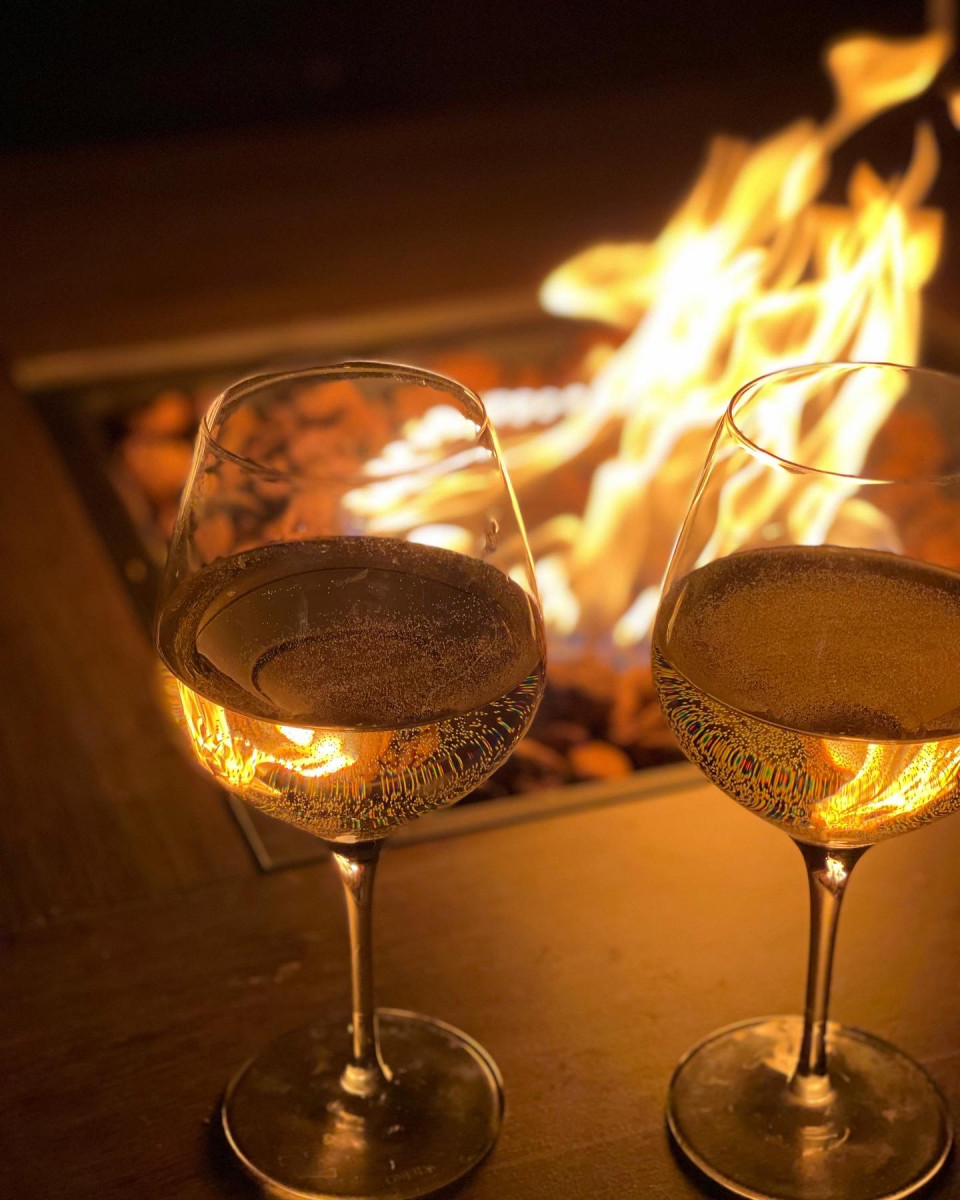 Happy Hour
Death & Co: Offshoot of the NYC cocktail bar offering a sophisticated and beautiful space for specialty cocktails
Welton Room: Intimate, modern craft cocktail bar with whimsical drinks served in a trendy space downtown
54 Thirty: Denver's highest open-air, rooftop bar on top of Le Méridien Downtown with gorgeous panoramic views, delicious cocktails, and fire pit seating
Lady Jane: Trendy neighborhood cocktail bar in LoHi serving light bites and curated, craft cocktails
Ghost Donkey: Lively and vibrant mezcal and tequila bar located in a colorful, moody lounge downtown
Forget Me Not: Beautiful cocktail bar and lounge in Cherry Creek with lots of natural light, chic seating and fun cocktails
Bigsby's Folly: Winery in RiNo with an industrial-artsy vibe & a menu of small plates and award winning frose
The Broken Cage: Plant-filled cocktail bar serving up eclectic drinks in an intimate setting
EDGE Bar: A classy bar located in the Four Seasons in downtown Denver, serving up handcrafted cocktails (and mocktails) and a delightful new menu! Highly recommend the tots and caviar appetizer and Urban Campfire dessert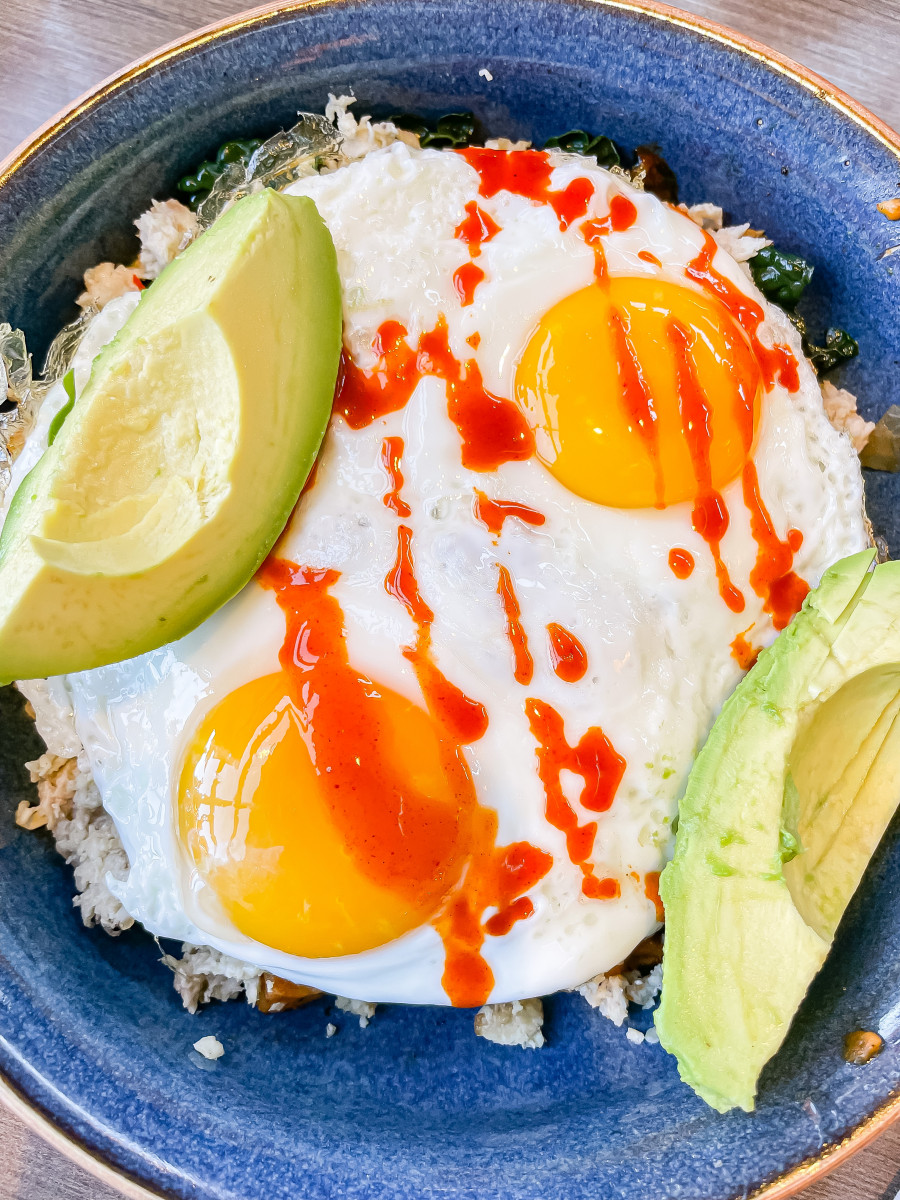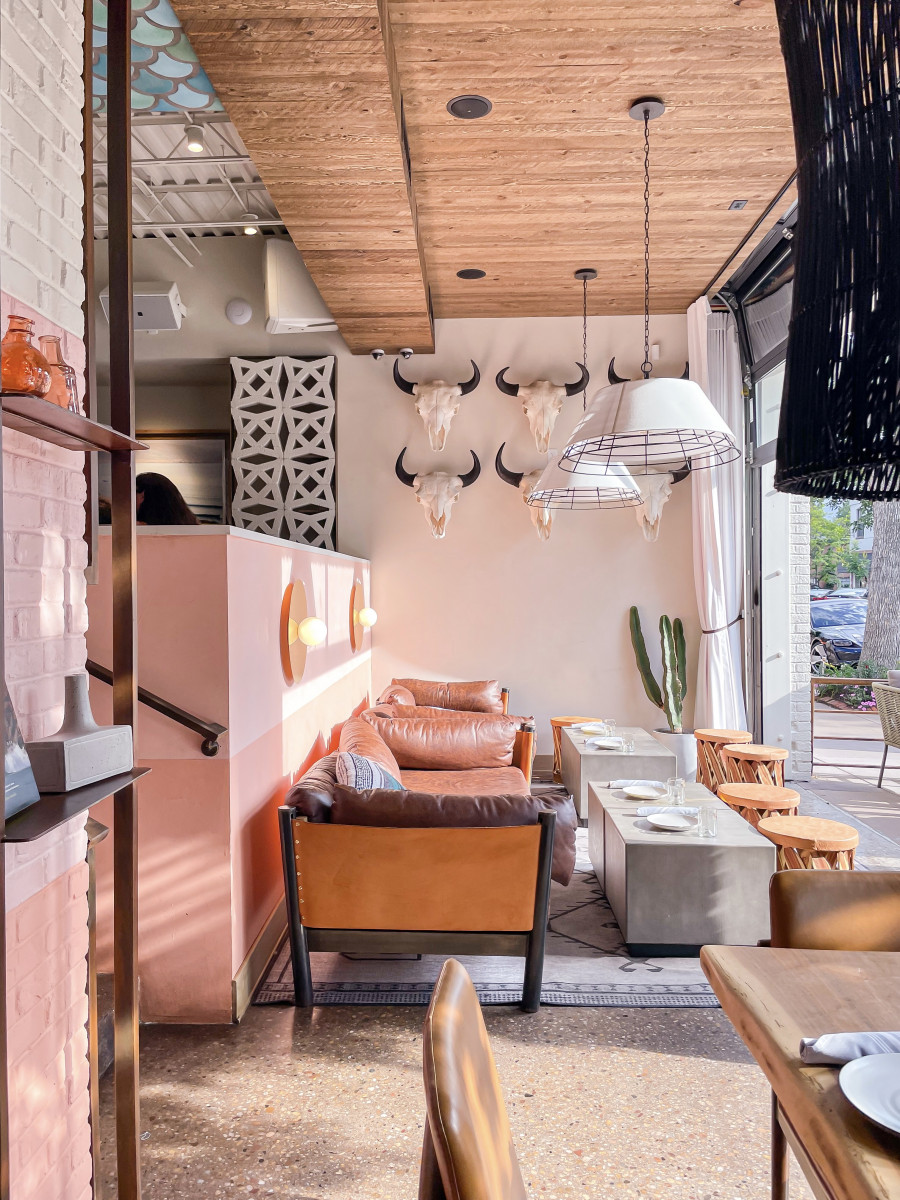 Best for Brunch
Perdida: A coastal oasis in Wash Park serving Baja style brunch, prickly pear margaritas and small plates
Three Saints Revival: Mediterranean style brunch spot with eclectic decor, delicious drinks and a super whimsical environment
Safta: Light and airy brunch spot in the Source Hotel serving modern Middle Eastern brunch
Snooze: A local favorite, this breakfast centric restaurant serves up brunch classics and creative
Lucile's Creole Cafe: Cajun and creole-focused restaurant serving up delicious beignets and southern brunch
Linger: Former mortuary turned lively restaurant with a rooftop lounge & global small plates in LoHi
Mimosas: Colorful, retro (and v instagrammable) restaurant serving innovative brunch & comfort fare, plus mimosa flights in Five Points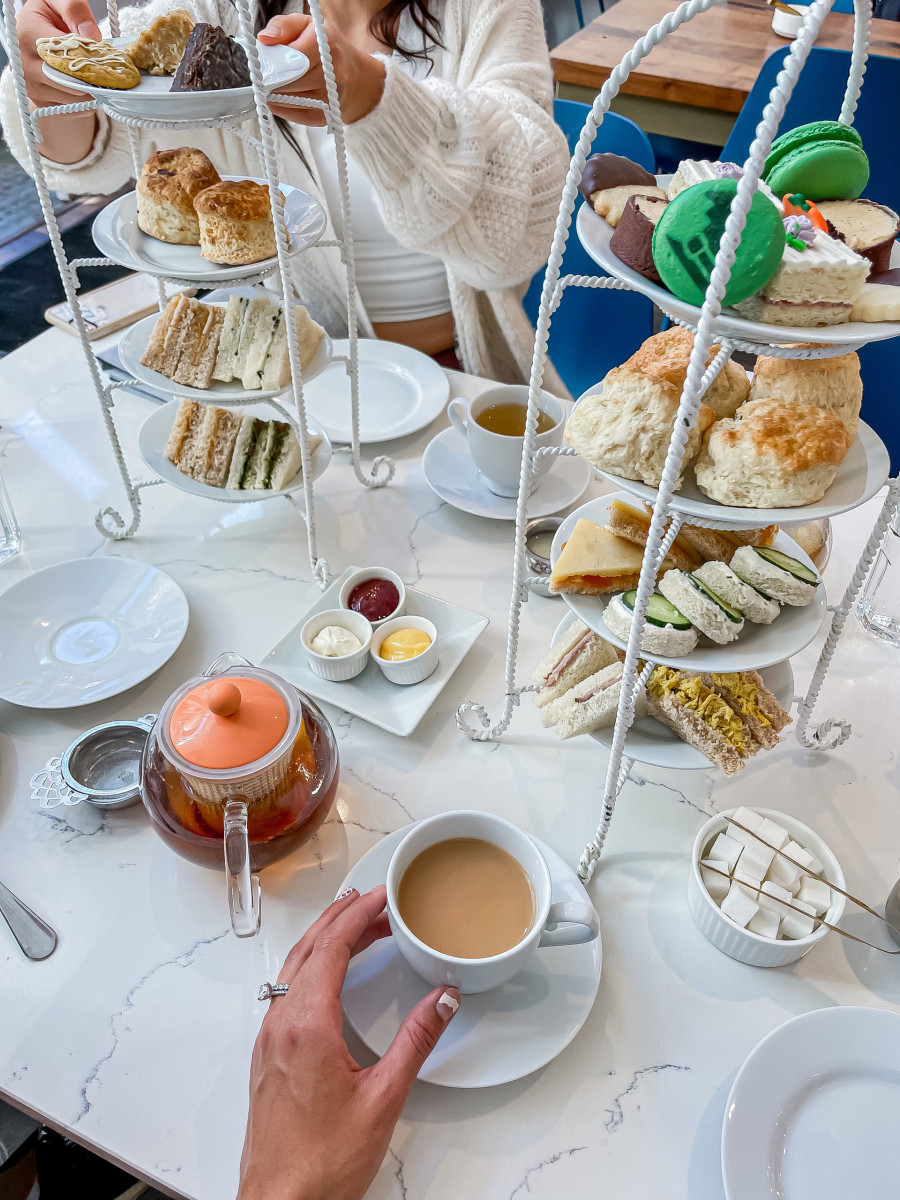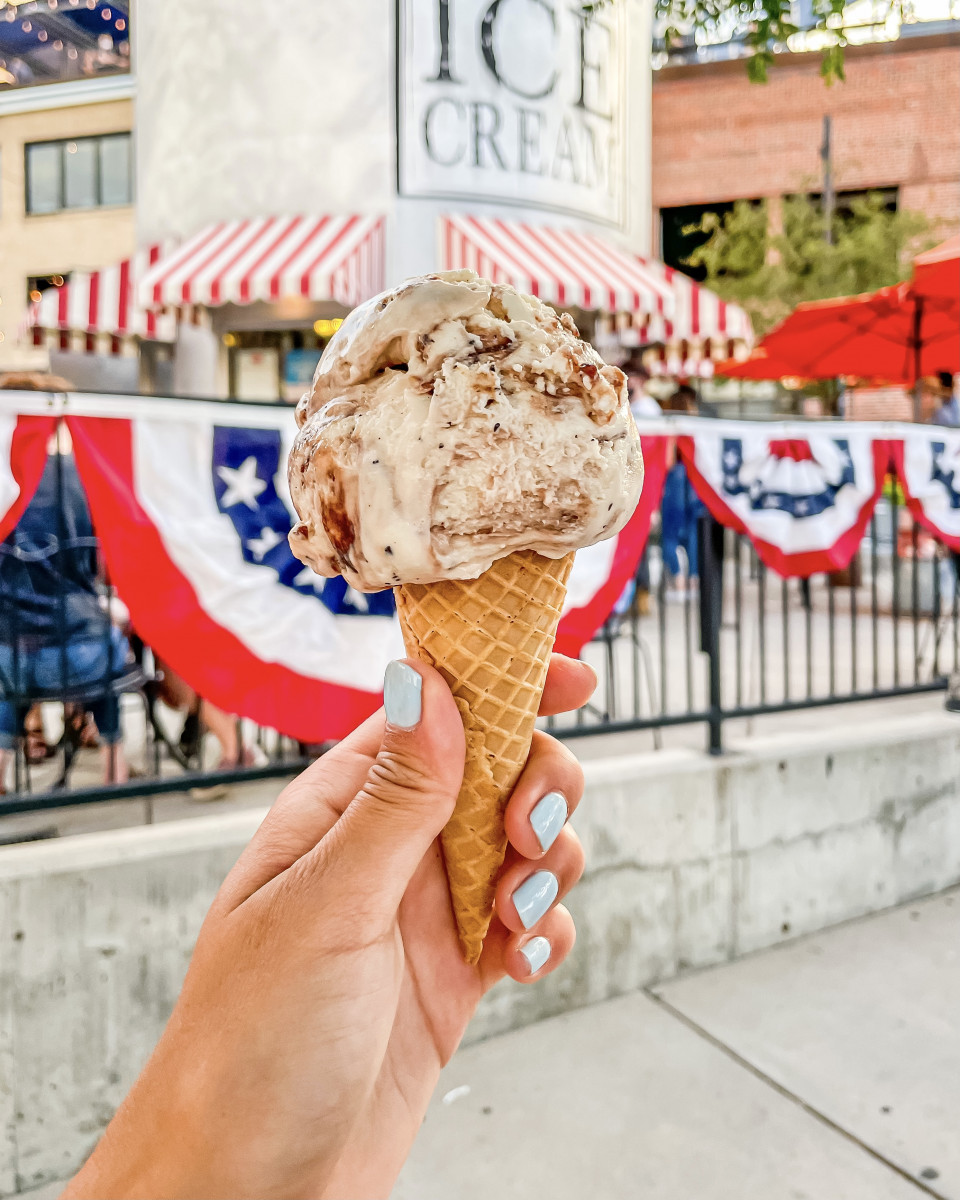 Desserts
D Bar: The perfect restaurant for sweet lovers in the mood for award winning desserts, pastries & cakes, plus some savory American bites
Little Man Ice Cream: Milk-jug shaped shop scooping unique flavors of homemade ice cream in the heart of LoHi
Crumbl Cookies: Fresh baked, gourmet doughy cookies with lots of specialty flavors and combinations to choose from
French for Sugar: Super cute, pink bakery with gourmet cupcakes, cakes, macarons and a small event space for high tea
Voodoo Donuts: A doughnut lovers dream with kooky flavors, fun designs and rotating menu
Wonderland on Larimer: Alice in Wonderland themed dessert shop in Larimer Square serving up cute and whimsical macarons
Hidden Gems: Funky ice cream parlor in Larimer Square with soft serve ice cream flavors that include unique and fun mix-ins
Bonnie Brae Ice Cream: An old-fashioned looking popular ice cream shop in Wash Park that serves really fun homemade ice cream flavors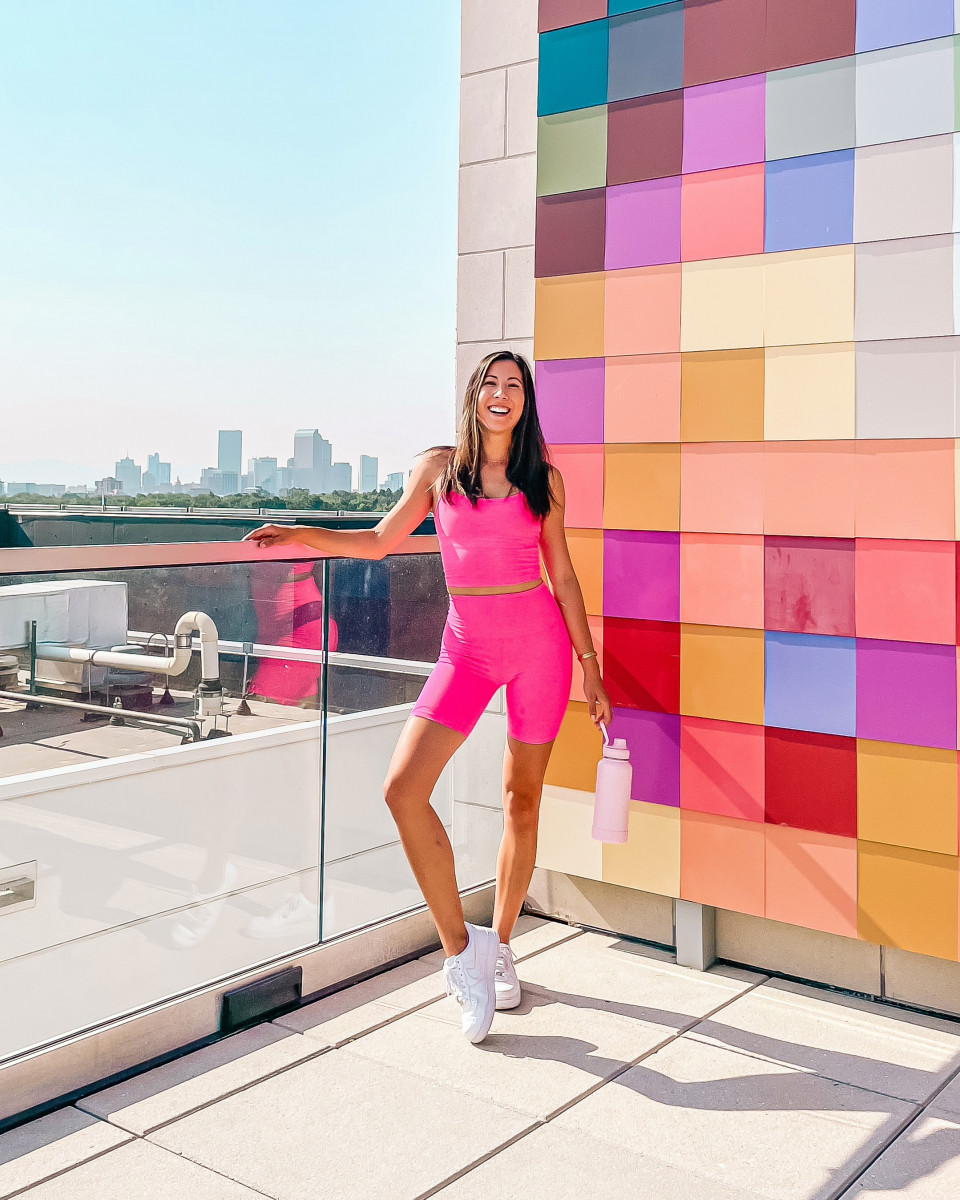 Part Two Guide Coming Soon
After sharing all of the above I realized that I may be needing to offer a part two of this guide that features some nearby hikes and hidden gems. Let me know if you'd be interested in seeing that!
I hope you found this guide helpful as you explore the Mile High City. If you think this would be a good resource for someone here in Denver, it would be mean the world if you shared this on Instagram Stories or Pinterest to help spread the word.
Happy adventuring!