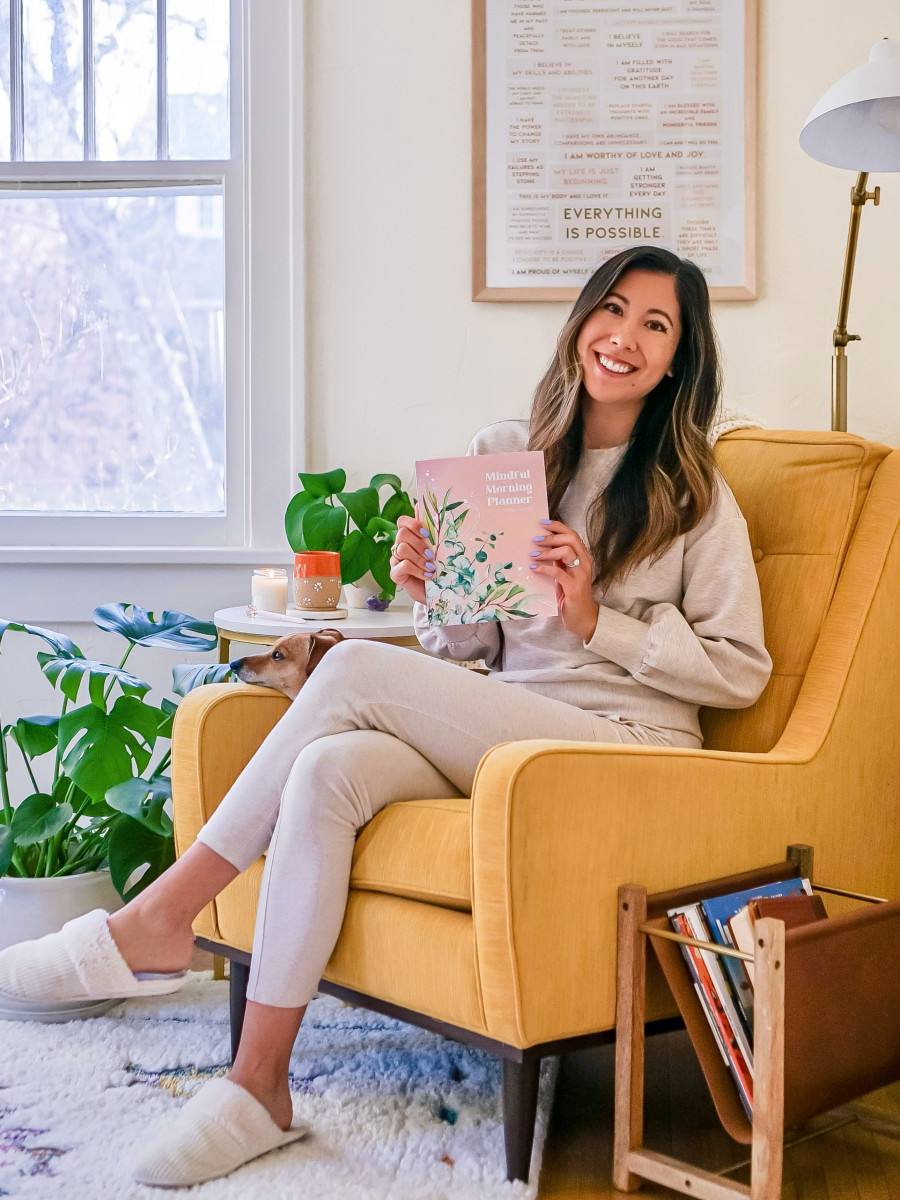 Hello friends and welcome to the #MindfulMorningClub. If you've ever struggled with creating a morning routine that A) you actually like B) you can stick with, this new series is for you! The Mindful Morning Club is my way to help turn your mornings into something you look forward to and hopefully leave you feeling more grounded, productive and joyful.
I haven't always been a morning person and quite truthfully the majority of my adult life was spent hitting the snooze button too many times and rushing about like a mad woman before starting work. It wasn't until I intentionally started training myself to wake up a little earlier (no, not 5:30am) and carve out some time for myself, that I really noticed a difference in how my morning routine would make me feel, physically and mentally.
As much as I love sharing pieces of my mornings with you on Instagram and TikTok, I wanted to take this a step further and help you create your own morning routines! There are a lot of things in the works but here's an idea of what you can expect to see in the new year:
Regular yoga classes with me over zoom
Bi-weekly newsletter filled with tidbits for your mental health, daily wellness, productivity and mindfulness
Monthly wellness challenges
A private FB community filled with new friends who are on the same journey as you
Exclusive products to help enhance your morning routine
The truth is, "mindful mornings" don't need to be extravagant or time-consuming in order to be effective. All of the above offerings are here to help you prioritize your mental and physical health before you jump into your day-to-day activities.
Sound like something you're interested in? Be the first to know when products, classes, and challenges are dropping by signing up for my mailing list.
Along with emails specific to product drops and class signup info, you'll also be receiving the bi-weekly Mindful Morning newsletter starting in January 2022.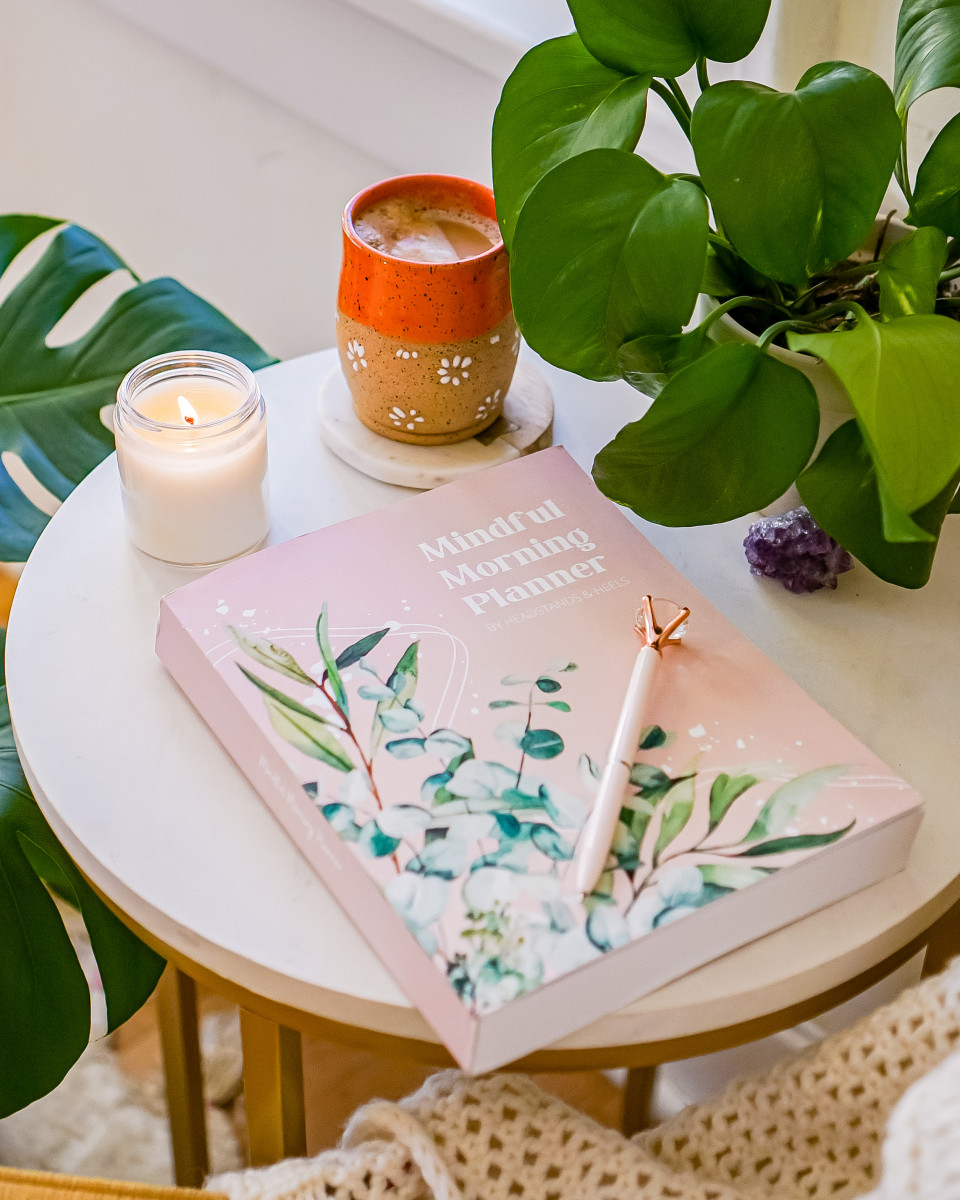 As part of this new series, I'm delighted to share the release of my very own Mindful Morning Planner, available on Amazon!! It was SO fun to design the planner of my dreams and my hope is that it'll become a very special part of your mornings. Here's what you can expect to find inside:
Undated Monthly Calendar and Daily Planning pages give you the flexibility to start and stop as needed!
Healthy Habits to build a morning routine that works for you
Daily Pages include space for:

affirmations
morning routines
hydration & sleep trackers
to-do lists
important notes
meal planning
daily movement
gratitude prompt

Over 180 inspirational quotes and mindfulness tips
Monthly journal prompts and intention setting space
Yearly Goals and Monthly Reflection sections
12 unique mood tracker coloring pages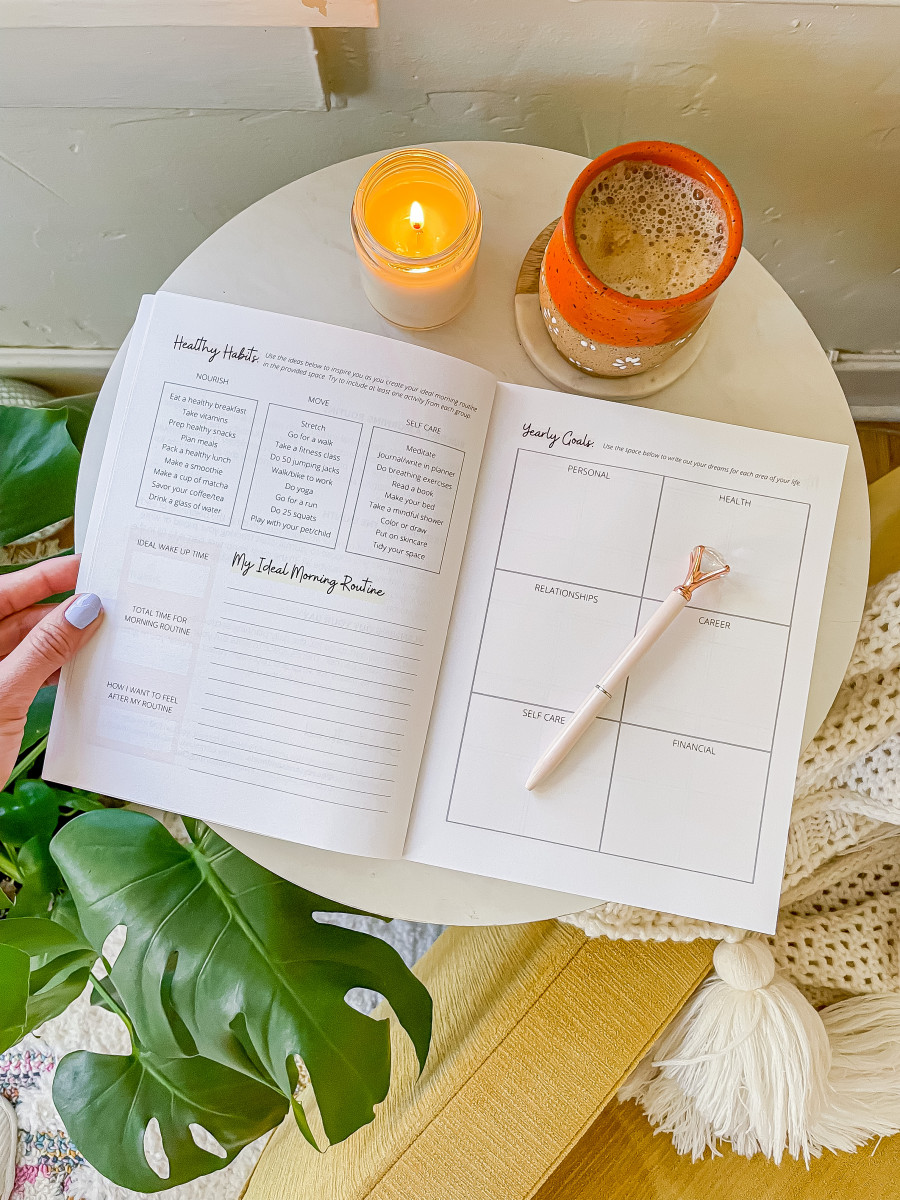 If you share your morning journaling sessions I'd love to see them on Instagram! Be sure to tag me @headstandsandheels and #mindfulmorningclub so I can re-share.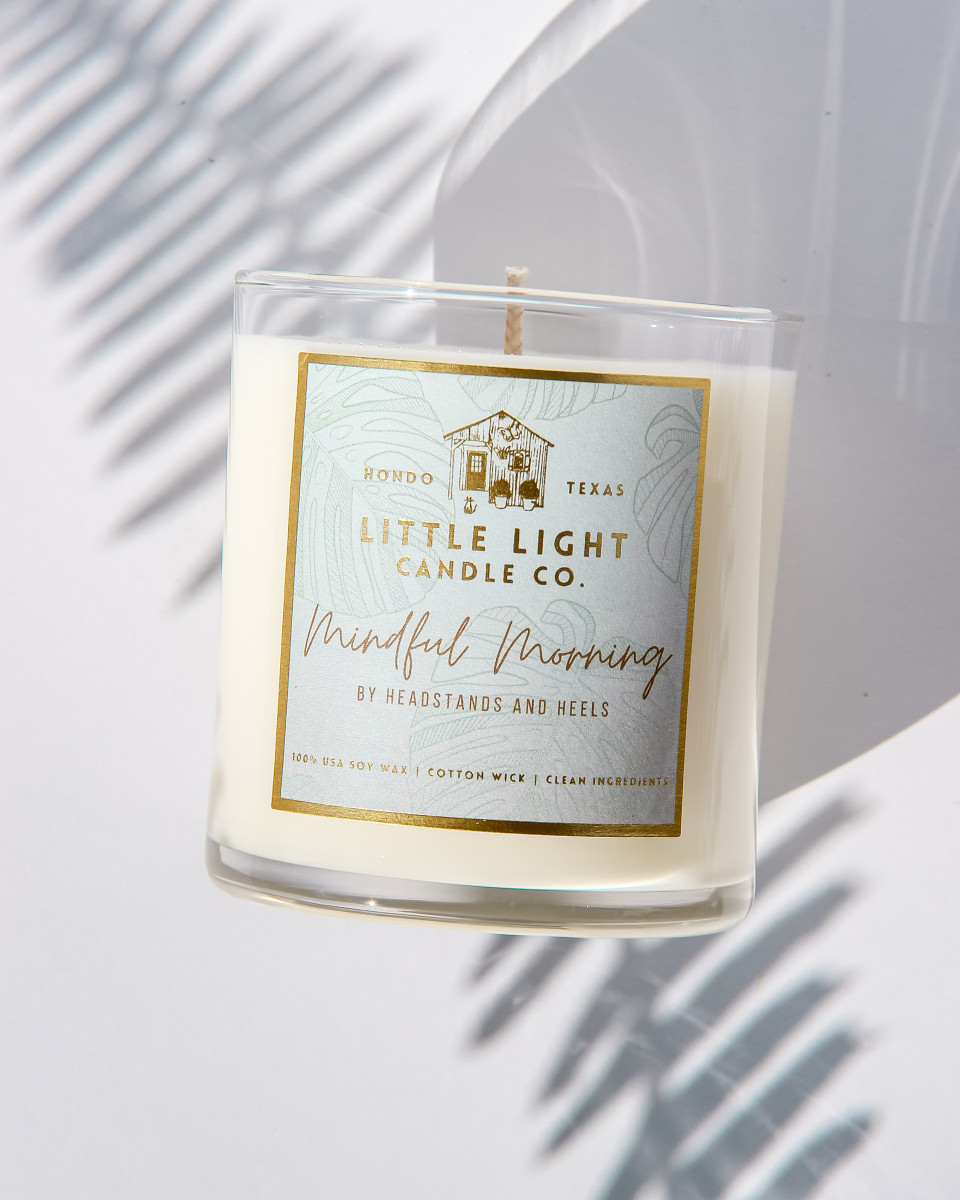 Along with the release of the planner, I've also partnered with the lovely mother, daughter duo of Little Light Candle Co. to co-create a limited edition "Mindful Morning" candle!
This candle smells absolutely DIVINE — a beautiful blend of bergamot, mandarin, lemon peel, thyme, white tea, and chrysanthemum. It's infused with clean, non-toxic essential oils and 100% USA grown soy wax.
It comes in two different sizes and makes the PERFECT holiday gift (for yourself or a loved one)! Light it in the mornings while you sip your coffee and write in your planner. I'll be doing the same.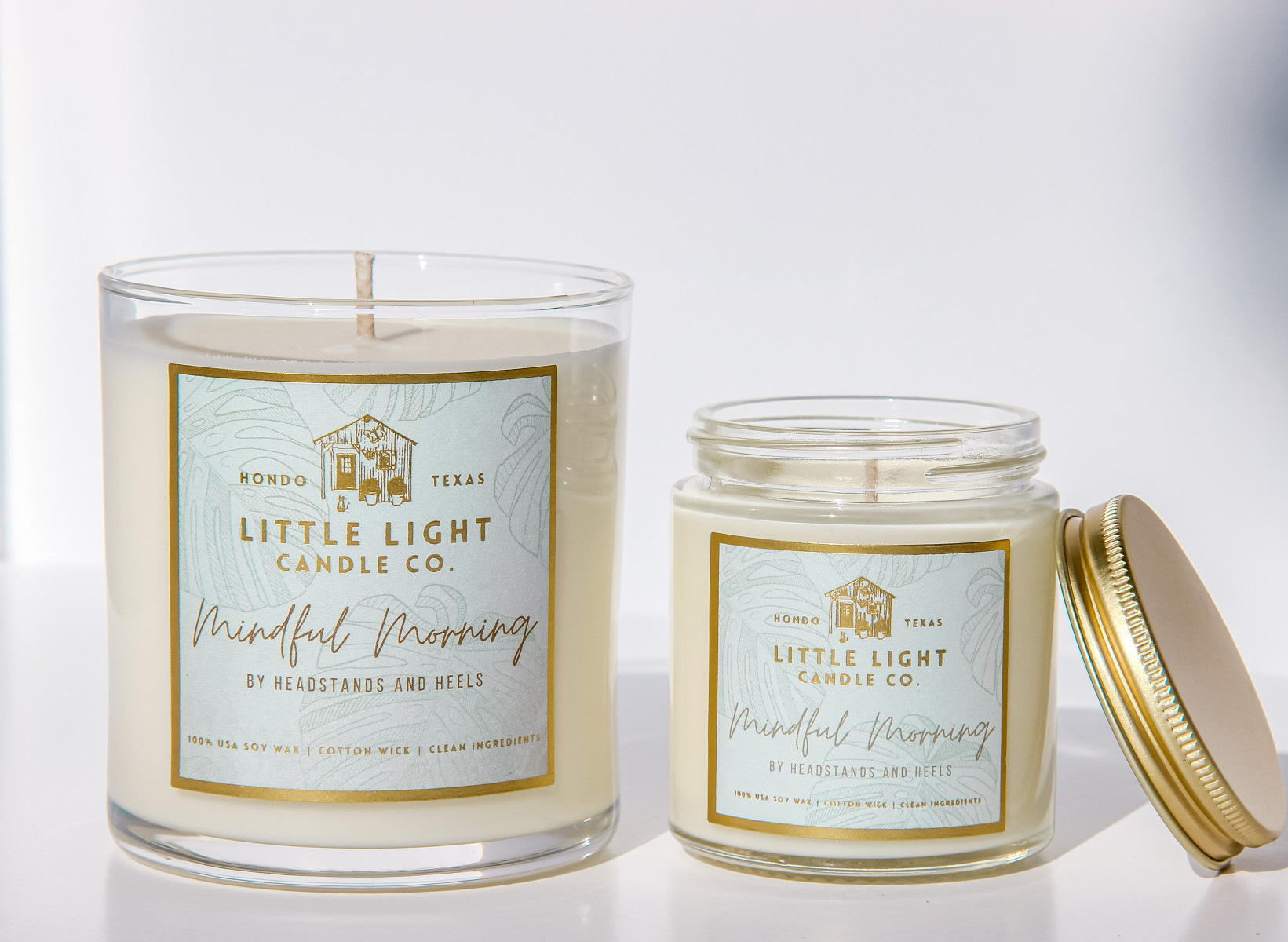 Thank you all for your endless support and encouragement! I can't wait to share more with you in the new year.
Much love and gratitude