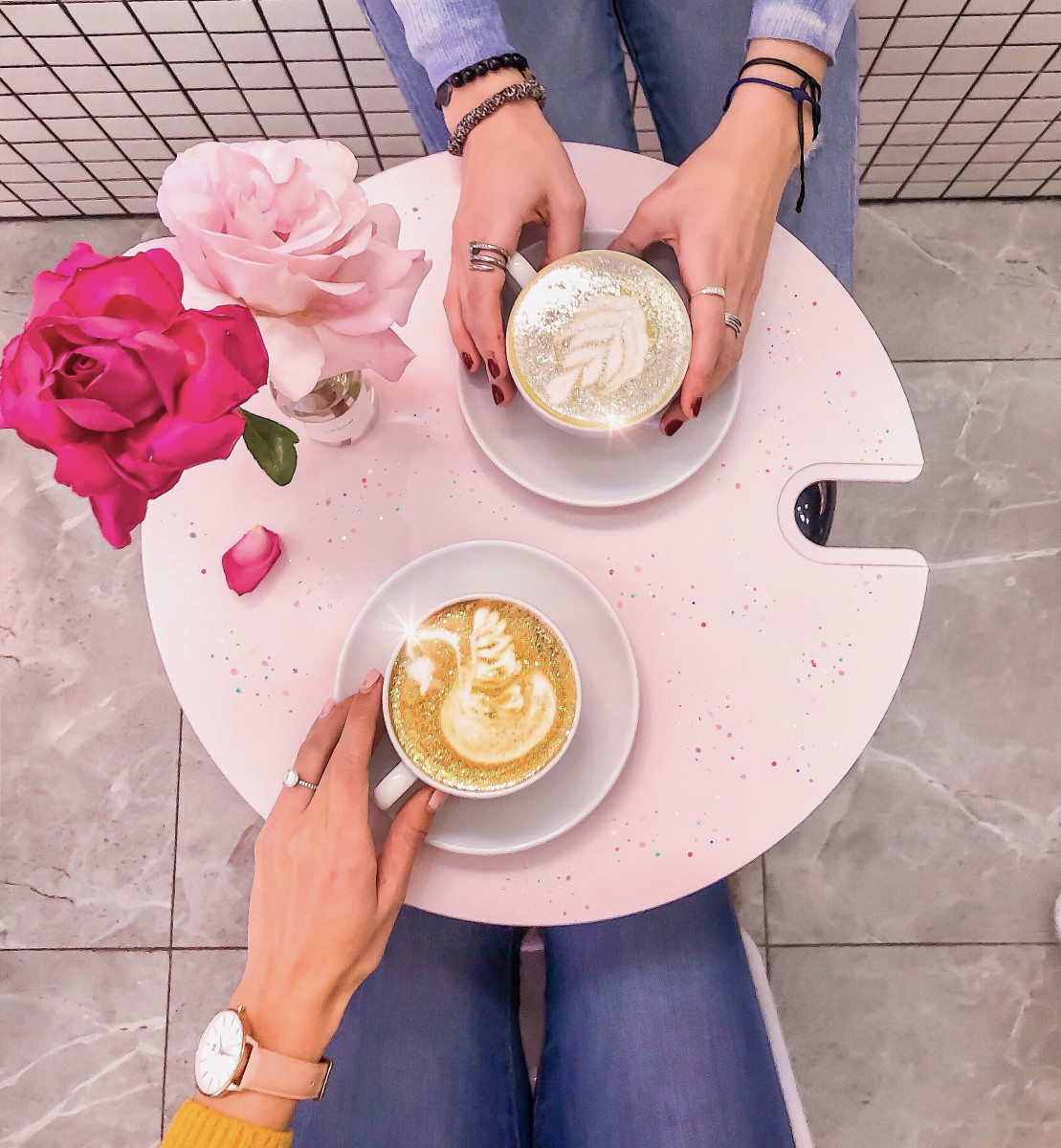 Happy February, friends! 2021 is already moving by swiftly and it's officially the month of love. I know plenty of you already have plans with that special someone for Valentine's Day but if you're coming up short for what to do with your girlfriend's this Galentine's Day, I've got you covered.
Since virtual events still are the norm this year, the following are a few virtual Galentine's ideas that I think you and your gal pals will love!
Cookie & Card Exchange
Each of you bakes your favorite type of cookie and sends a cookie care package to everyone else in the group. If you want to get extra cute, everyone could also include a little love note in each package. You can find some easy DIY card ideas here. By the time you meet up for a Galentine's Day Zoom, you'll all have a delicious cookie platter and a collection of cards to make you feel extra loved.
Galentine's Day Bake Off
Here's a good excuse to try making a showstopper that Paul and Prue would be proud of. Come up with a prompt and a time limit in advance, and then video chat while you compete to make the best rom-com-themed cake or the most decadent chocolate dessert. Of course, the judging will have to rely solely on presentation since Zoom has yet to add a taste feature. There are guaranteed to be some laughs in the process and you'll all have a (hopefully) delicious dessert to enjoy at the end!
Throwback Sleepover
I have so many fun memories of staying up all night with my friends, watching movies, painting each other's nails, and talking for hours. Invite the girls for a virtual pajama party, put on your cutest, comfiest set of PJ's, and settle in for an evening of girl time. Pick your favorite pajama party activities. whether that's DIY facials and nail art, dancing to a throwback playlist, or watching your favorite movie.
Mini Yoga Retreat
Do you and your besties miss going to the same yoga class together every week? Plan your ideal at-home mini yoga retreat to do together. Sign up for the same virtual class at your favorite yoga studio or find a YouTube video to follow. Add on a morning meditation, a journaling session, a healthy brunch, or all of the above!
Craft Night
Organize your own paint night using a YouTube painting tutorial or pick a craft that you would all love to make together over Zoom. You can order pre-made kits from companies like Let's Make Art or you can use what you already have at home. Last year, my friends and I had a great time munching on cookies and making collages from old magazines. It's often best to keep it somewhat simple so everyone of all crafting abilities can have a good time.
Tea Party
Throw together some dainty finger sandwiches, pull out your prettiest teacups, and brew a pot of your favorite tea. This idea would pair well with a cookie exchange so everyone has some afternoon tea treats ready to go! This is also a great opportunity to watch "Pride & Prejudice" for the 100th time or my latest Netflix obsession, Bridgerton.
Girls' Night "Out"
It's probably been almost a year since your favorite cocktail dress saw the light of day, so this is a good chance to dust it off and give it some love. Choose a signature cocktail (or mocktail) for everyone to prepare together over Zoom. Set the ambiance in your living room with some candles and make a fun playlist ahead of time. If you miss going out to dance, maybe try learning a new dance together with some help from 305 Fitness.
Spread Some Love Together
Come together to spread a little kindness. If you all live in the same city, you could sign up to volunteer together at a local organization. Otherwise, you could get together virtually while writing encouraging letters to strangers who need them through More Love Letters or making care packages for the essential workers in your life.
Tip for Making It Feel Special
There are a few things that can really make your virtual Galentine's Day feel special. You can send out cute Paperless Post e-vites, put together a playlist with songs you all love on Spotify, set a fun dress code, or even send little goodie baskets to everyone in the group. But most importantly, just enjoy the time you get to spend together even when you're physically apart. Celebrate the friendships that have helped you find joy and stay hopeful over the past year.
Have fun!