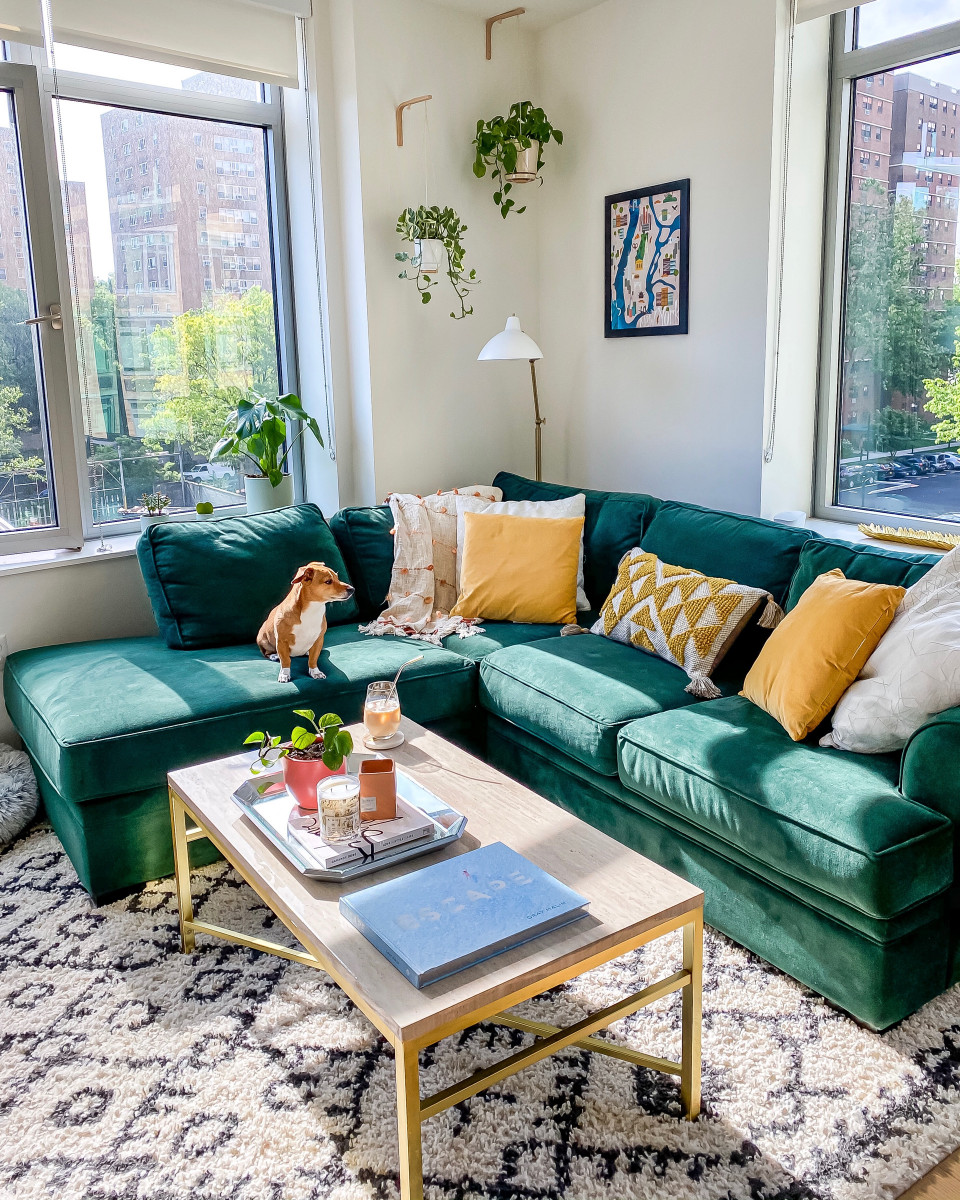 Hello dear friends! It's no secret that I've fallen in love with home decor over these last 6 months. I have been wanting to create a space reflective of my personality and love of color for a long time, and I think this year has placed an even bigger emphasis on the importance of a joyful home. I even created a "Healthy at Home" product guide for you all back in May!
I wanted to share a few tips that guide me when it comes to how I bring more positive energy into our space. Thankfully my husband finds this more "bohemian" and creative style to be something that makes him feel happy vibes as well. So it's really been a win win all around!
If you're looking to create a high vibe living space but are unsure where to start, I hope you find the following tips helpful! I'd love to hear what you all think so please feel free to comment, send me a message or chat with me on Instagram!
Alrighty, let's get to it.
Don't Be Afraid of Color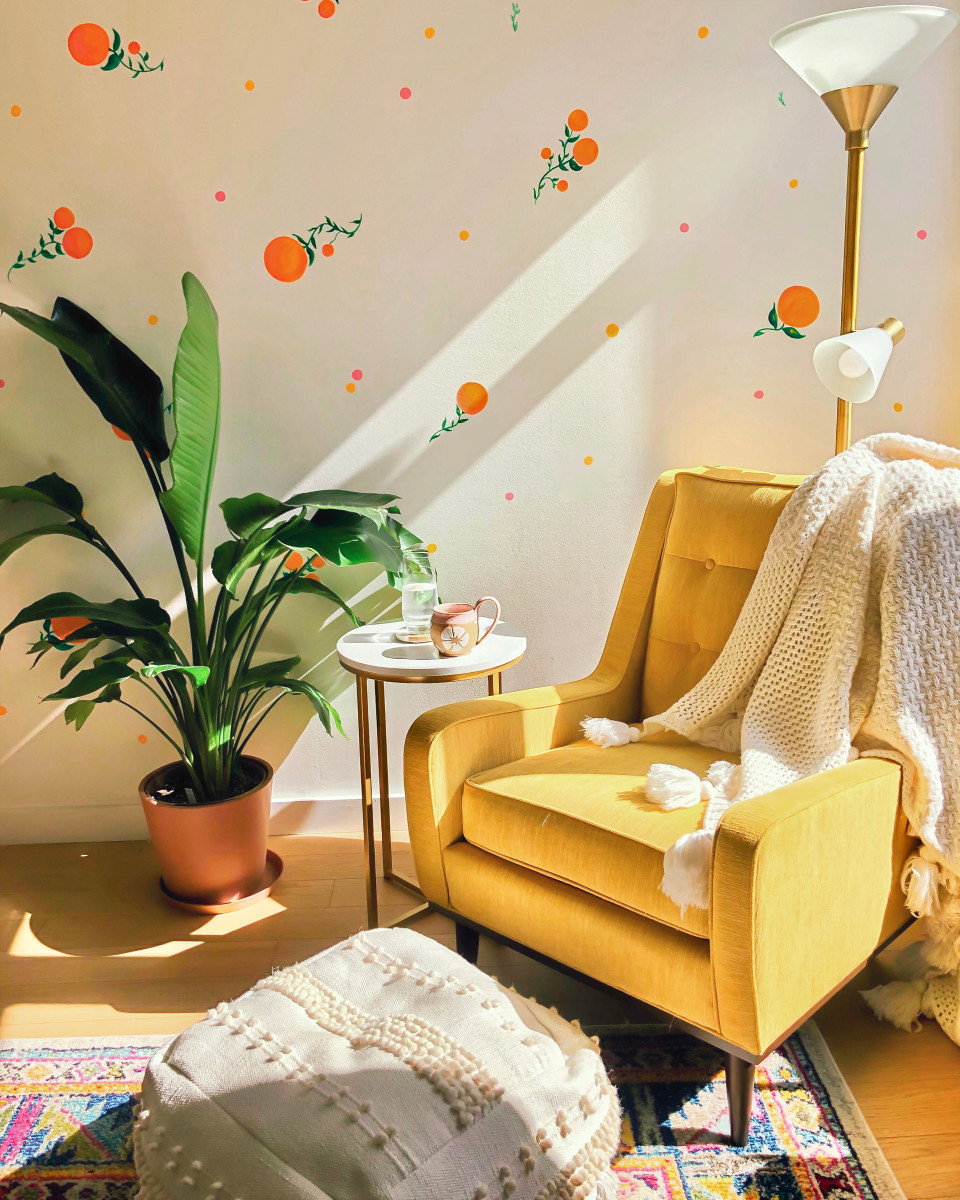 I know completely neutral toned homes are very trendy right now, but hear me out on this. Color plays SUCH a crucial role in the world we live in. It can change the way we think, how we behave, change our mood and even go so far as to lower our blood pressure. Wild right?
Think of popular fast food restaurants like McDonald's with their bright red and yellow logo. This isn't a coincidence. Red and yellow are known to increase appetite.
When it comes to other colors, here are a few examples. Yellow is associated with sunshine and happiness, blues are like the ocean and have a calming effect, while greens, like most of the natural world, evoke a feeling of abundance and refreshment. Using elements of these colors in different ways throughout your home can help set the type of mood and feelings you're going for.
The majority of my furniture and surfaces are white with accents of gold. But my husband and I chose a beautiful green couch for our living room and a lovely yellow arm chair for the reading nook in our office. Both of these statement pieces really bring the rooms to life and helped to build the rest of our color scheme throughout the remainder of the apartment.
Bring Nature Indoors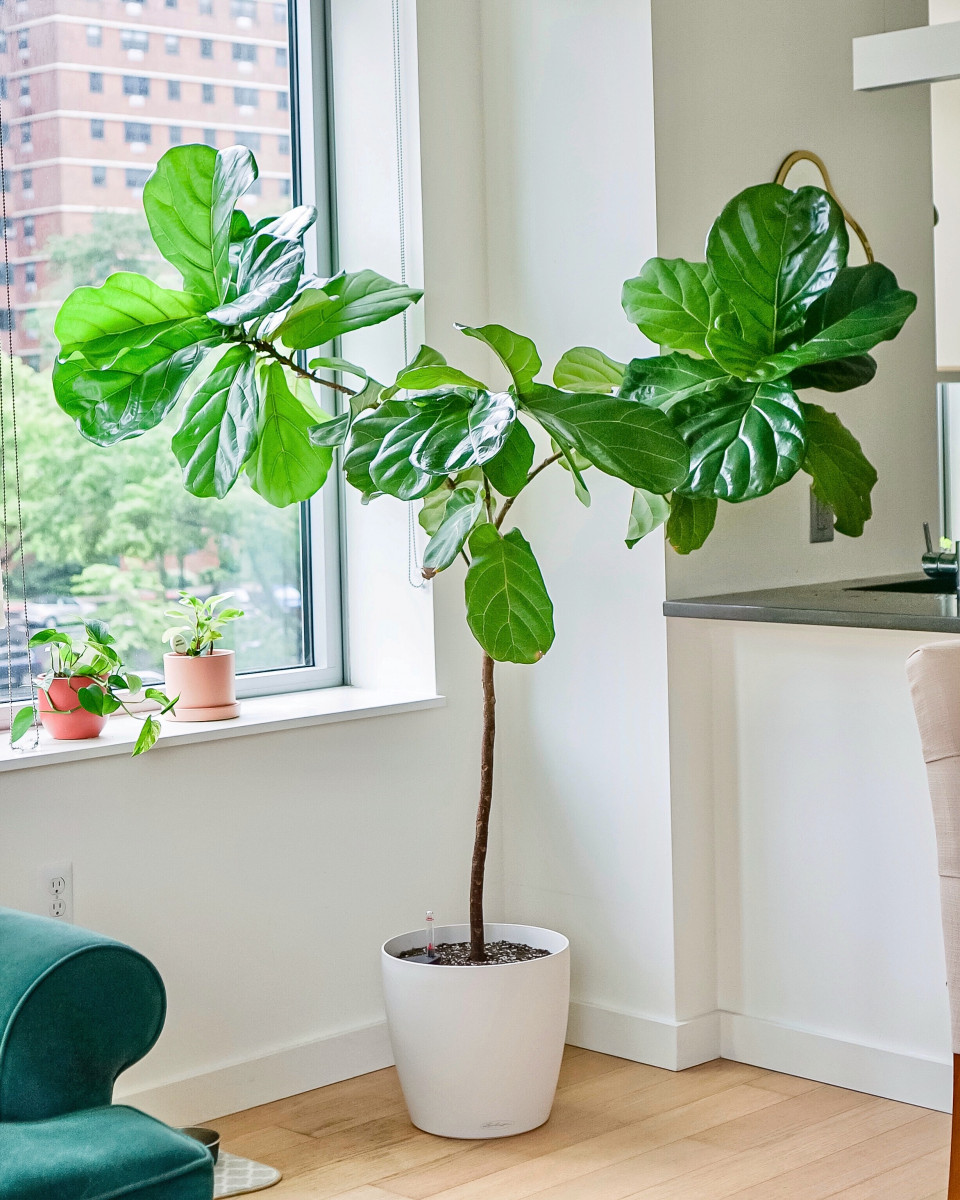 Plants not only serve as beautiful decor but they also have quite a range of benefits. Studies have shown that plants help decrease stress and anxiety, which explains why being out in nature is so therapeutic. Many houseplants, like snake plants and peace lilies can help purify the air, removing toxins that lower air quality.
If you have a brown thumb, don't worry. There are a lot of easy care plants out there and with a little research and practice, your plants will thrive. I shared some of my favorites HERE. The biggest thing to keep in mind is to think about your space FIRST before deciding what plant to get. If you have a low light apartment, a Fiddle Leaf Fig Tree won't be right for you. If you have lots of windowsills, bright light loving plants like succulents and aloe vera plants will probably be best!
If you're wondering where to buy plants, I'm a big fan of Amazon, The Sill, and Bloomscape. But it's also great to support your local plant nursery if possible!
Create Cozy Corners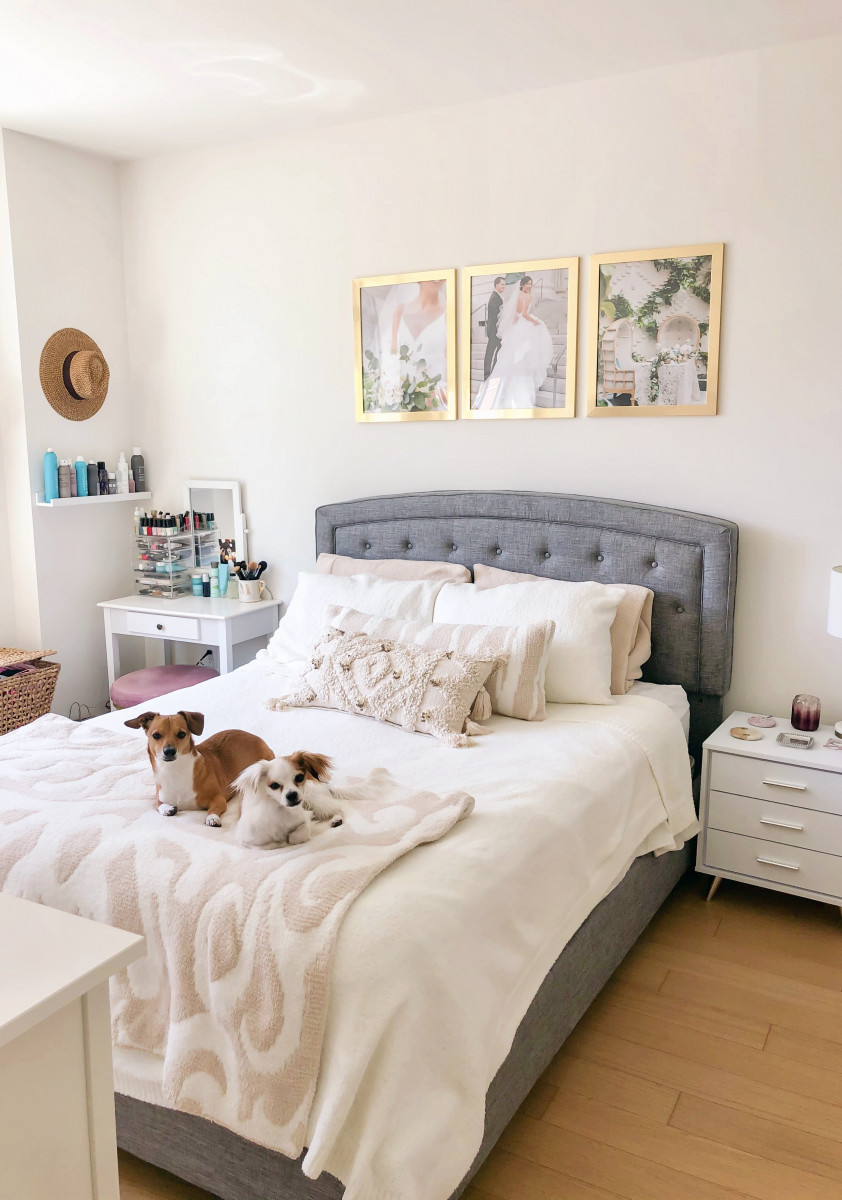 I'm allll about keeping things warm and cozy. It just feels so much more "homey" and provides lots of small comforts. Adding large area rugs, combining textures, adding throws and pillows to seating areas and adding organic elements like fresh flowers or plants (see above) are beautiful and simple ways to add a little coziness to your life.
When it comes to the bedroom, keeping things soft and cozy are PRIORITY for me! Choosing quality bedding is definitely key. I'm loving my Sunday Citizen bed blanket, shams, pillow and throw. The material is SO soft and I love the neutral tones. They also hooked me up with a discount code if you want to save 20% off: MELANIE20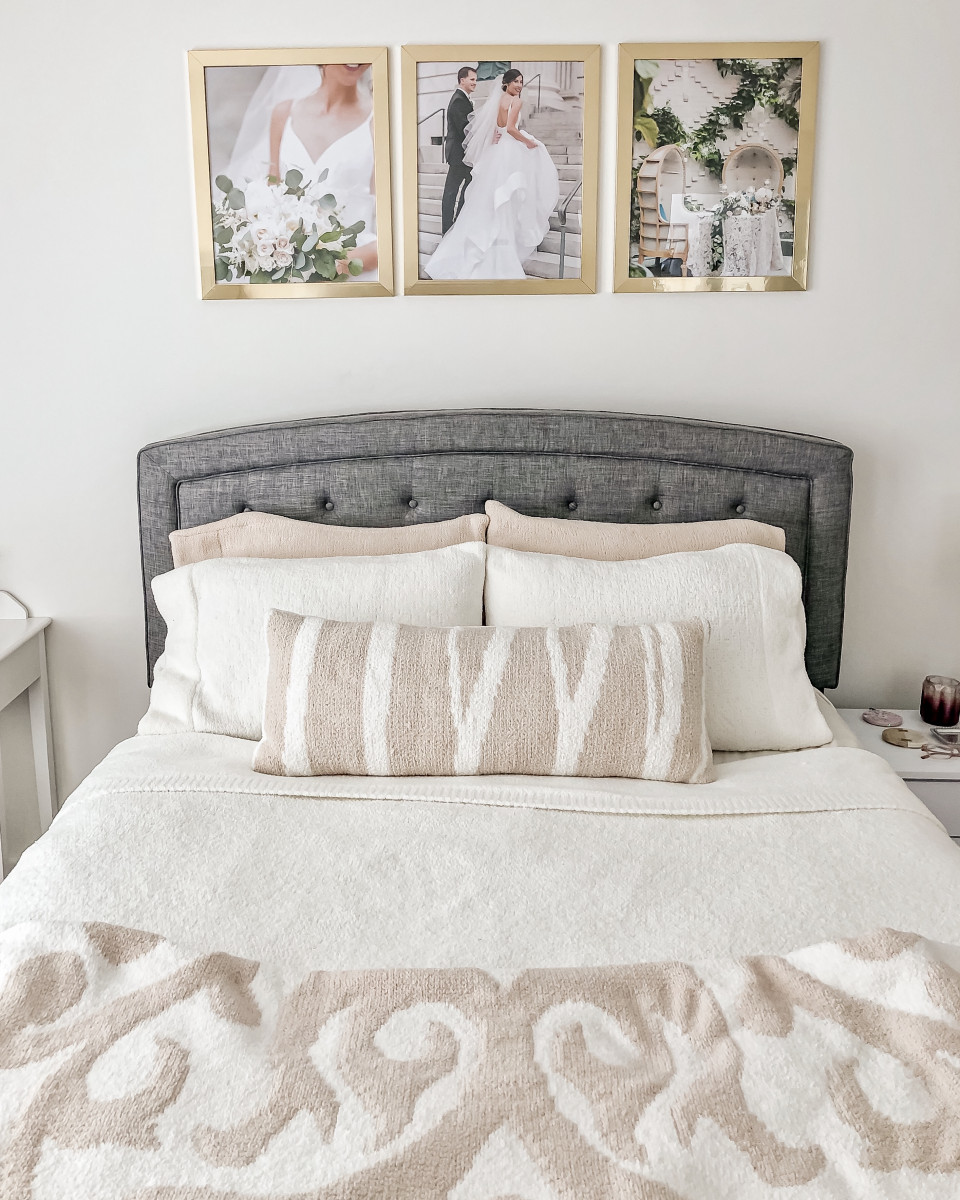 To be honest, our bedroom is still a major work in progress and I have big plans for it. That little vanity in the corner is gonna go bye bye, we need a new bedside table and I'm going to be adding plants and shelves. I'll be sharing all of this on my new home IG account @headstandsandheelshome so be sure to check that out.
Keep Things Organized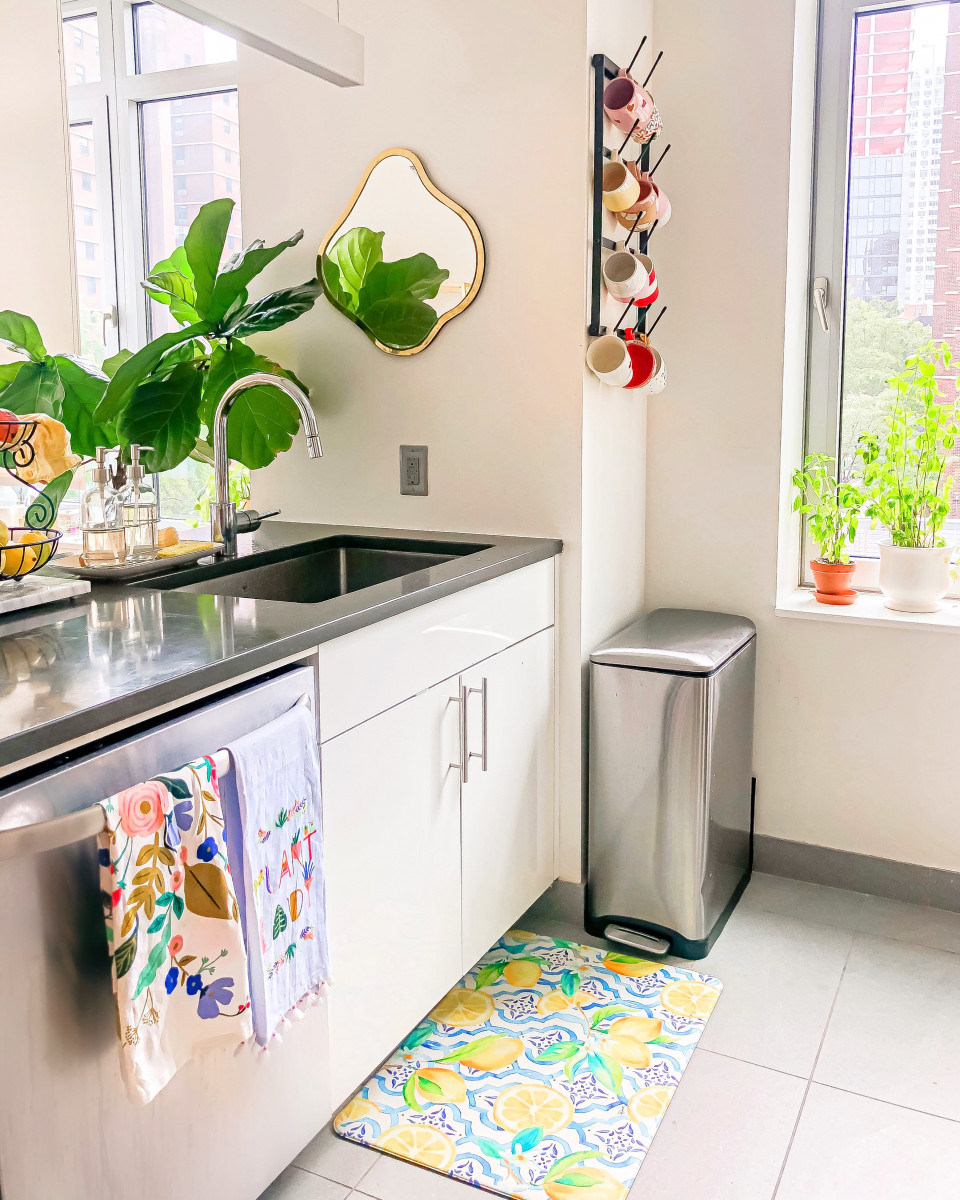 It's no secret that clutter is horrible for both your physical and mental health. Cluttered areas of your home can be breeding grounds for dust and bacteria, since it's so much harder to clean when there are piles of things all over the place. Mentally it can also be really troubling as well and cause feelings of "being trapped" or anxious.
For myself, I know that when I allow piles of laundry to stack up on my dresser or dirty dishes to pile up, or big mailers next to my desk, I start to freak out. At first its no big deal but then I find myself avoiding those cluttered areas because they make me really stressed.
The key to decluttering? Invest in good organization tools! Bins, shelves, space savers, and clothing racks are a great way to keep clutter to a minimum. It's also a good practice to do a general sweep of your items and donate things that aren't bringing you joy or aren't being used frequently enough.
You don't necessarily have to be a minimalist to keep things tidy. But obviously the less random things you own, the easier this all becomes.
Stimulate All Five Senses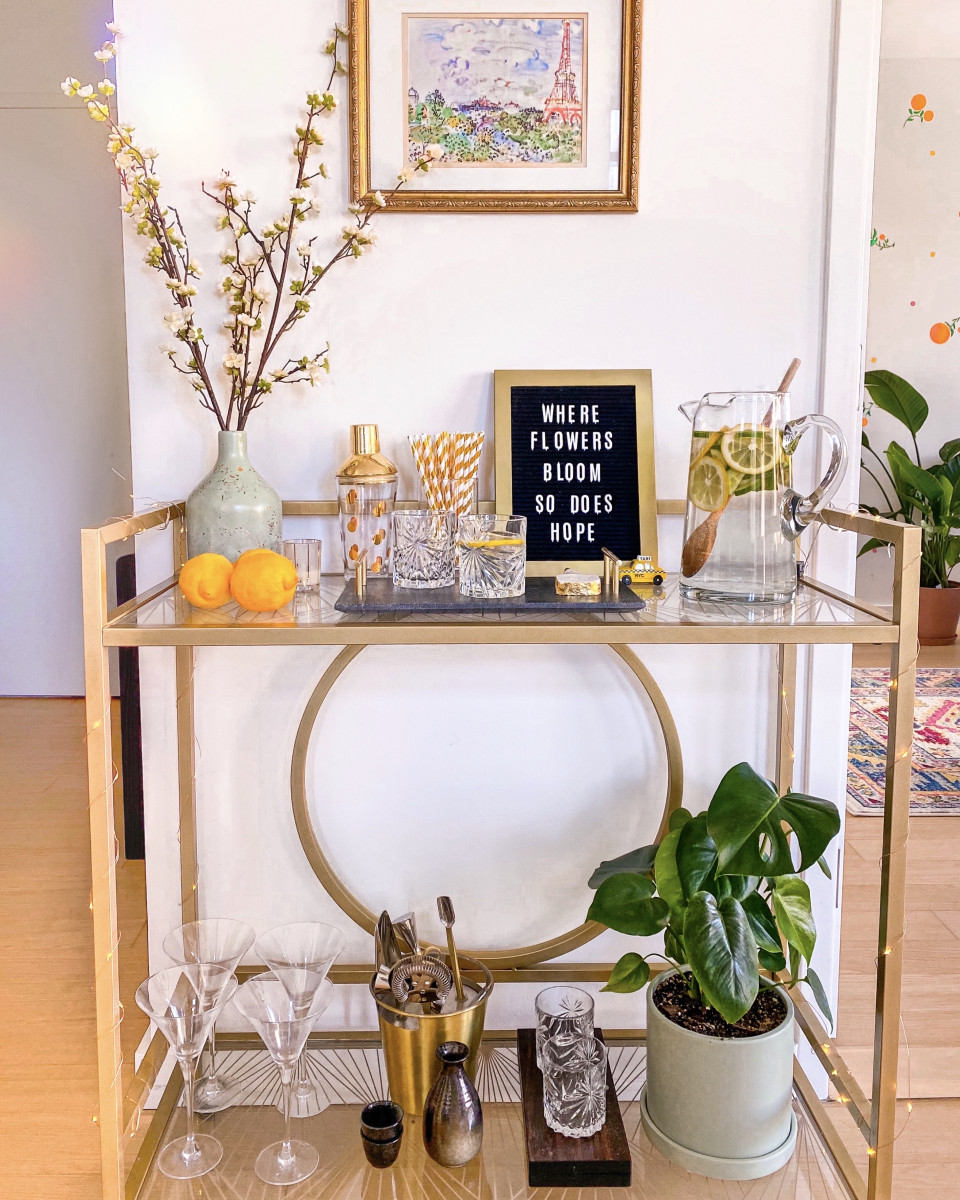 The best way to bring positive energy into your space is to make sure each room stimulates the five senses in an uplifting way. My previous examples like adding color and plants are a great way to stimulate sight. Adding cozy elements like soft pillows, throws, blankets and rugs are good for touch. Invest in candles and diffusers to make sure your home smells calming or fresh, pending on what brings you joy. Stimulate your taste buds by adding a fun bar or coffee cart and bowls with fresh fruit or produce in your kitchen. When it comes to sound, keep furniture away from "high traffic" areas of your home or too close to a noisy window. Adding a good sound system and speakers in different rooms is a great way to bring music into your space.
I hope you all enjoyed this look into my high vibe and positive energy filled home! If you're into all things home decor and creating a space you love, feel free to follow my Home Instagram since I'll be sharing more there!
Lots of love!