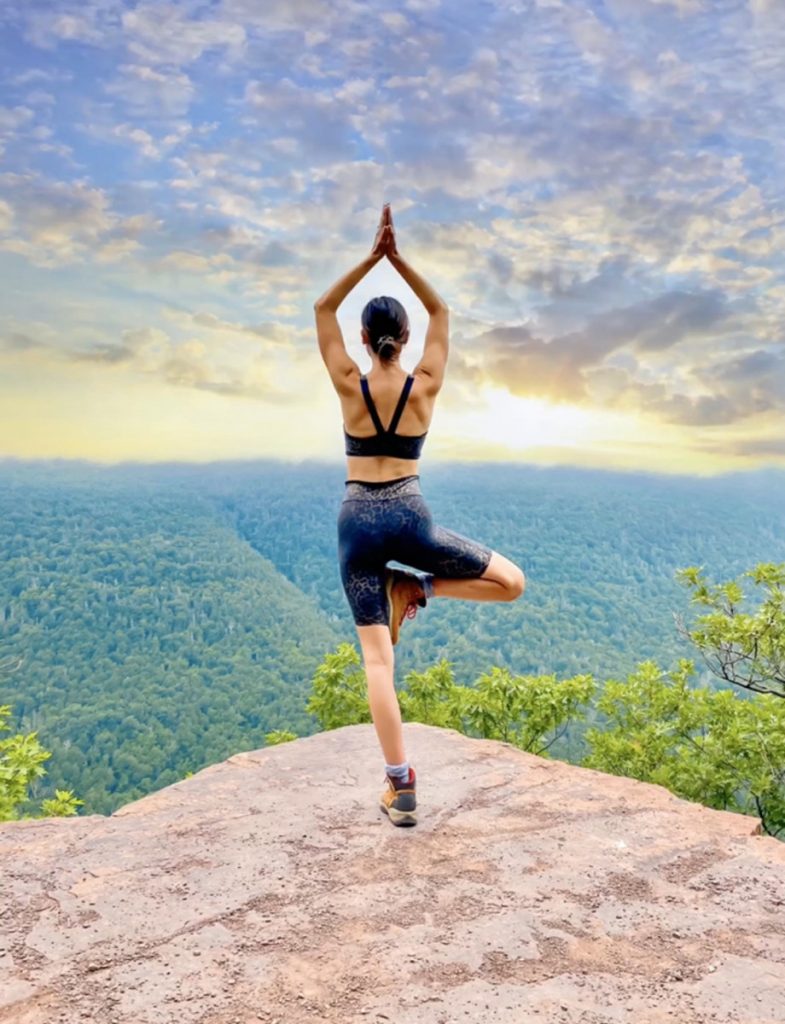 It's been a long time since my husband and I took a real vacation. The last trip we took was to San Francisco, which was more for work rather than pleasure. The time before that was the holidays to see family.
With COVID-19 still at large, we knew it would be too risky to fly somewhere and our day excursion to the Jersey Shore made us realize that even a beach vacation would put us uncomfortably close to other people.
That's when we got the idea to drive upstate to the Catskills Mountains for a little nature getaway to celebrate my birthday. I've been itching to go back upstate ever since my partnership with Ulster County last Fall. Don't get me wrong, I love my Brooklyn apartment. But being confined in one space for several months is enough to make anyone crave a change of scenery.
So, armed with hand sanitizer and non-toxic bug spray, we rented a car and readied ourselves for a long weekend off the grid and deep in nature.
Where We Stayed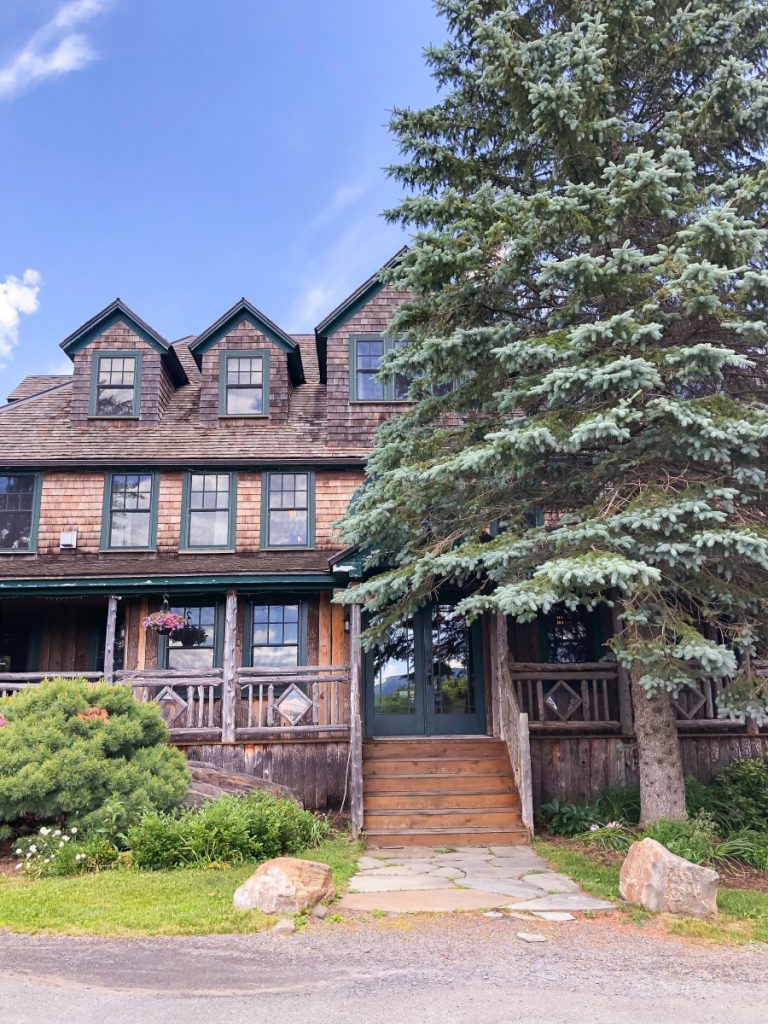 While searching for a safe and beautiful mountain escape, I stumbled across The Mountain Brook. This charming Adirondack style bed & breakfast is located in Tannersville, NY, right near Hunter Mountain and the famous Kaaterskill Falls (which sadly was closed when we went). Not only do they have beautiful views of the Catskills Mountains but their real selling point was that they have private pet-friendly cabins, which meant Nina and Chip could come with us. Score.
I can safely say that having the private cabin was the best decision we could have made. It was very secluded (I think we saw a total of 5 people on the property) and the cabin was very clean. They didn't offer maid service due to the virus, so it was good to know we were the only ones coming in and out of our room.
Our cabin porch had a lovely view and an untouched "yard" that made it easy to play fetch with the dogs. My favorite feature was definitely the fireplace though. It was the perfect cozy touch for the crisp, mountain air.
Where We Ate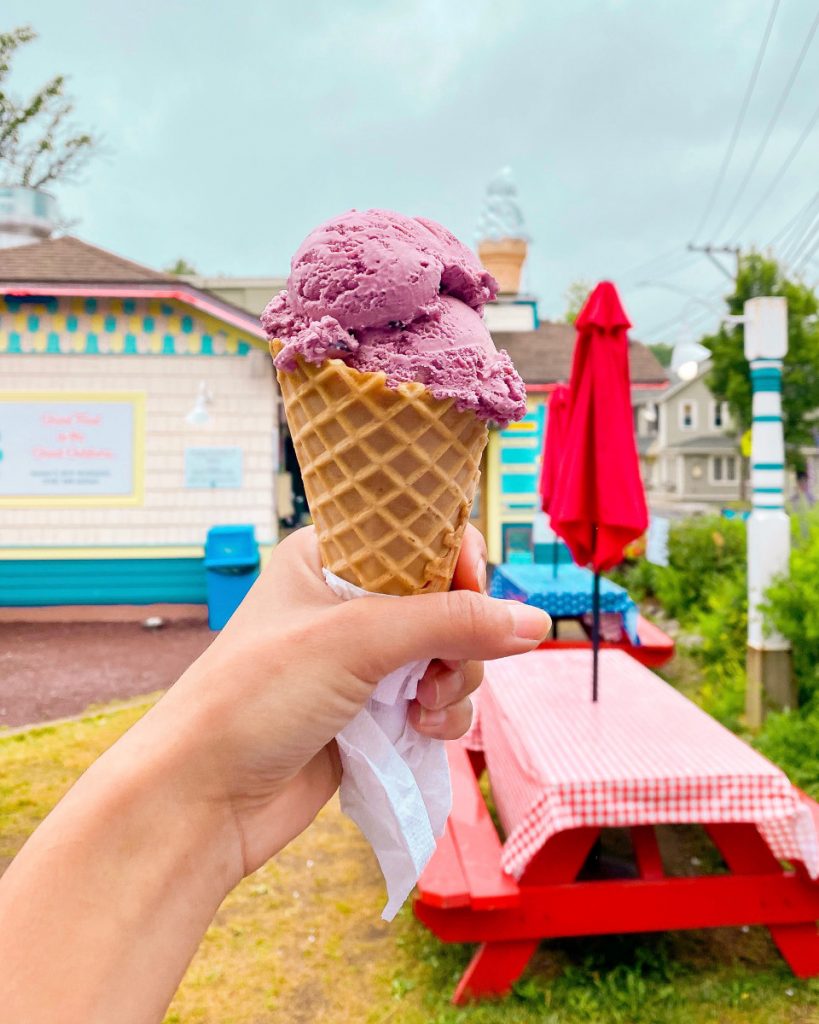 After a super easy 2 hour drive out of the city on Friday, we ended up in Tannersville just in time for lunch at Last Chance Antiques & Cheese Cafe.
I was delighted to see that The Mountain Brook was just a short walk from Main Street, which was lined with restaurants and coffee shops. The majority were open for takeout and outdoor dining, and ALL required masks, so we didn't have an issue finding places to eat.
After our 5 hour hiking adventure we ordered pizza, salad and beer from Sal's Pizza. It was SO satisfying. I may or may have not eaten some while in the tub because lemme tell you… my legs were screaming at me after going up and down a steep mountain.
The ice cream at Mama's Boys Burgers was delicious and they even had Milkbone Vanilla Ice Cream sandwiches for the pups! Seriously the cutest thing. The Catskill Mountain Country Store & Restaurant is a great spot for iced lattes, especially if you're like me and plain coffee just doesn't do the trick for you.
My favorite place though was Jessie's Harvest House. They offered ample outdoor seating and even though the service was a bit slow, the food was well worth the wait. We ordered watermelon mojitos, scallops with a divine blueberry sauce & lemon hummus, and Italian cheesecake for dessert.
What We Did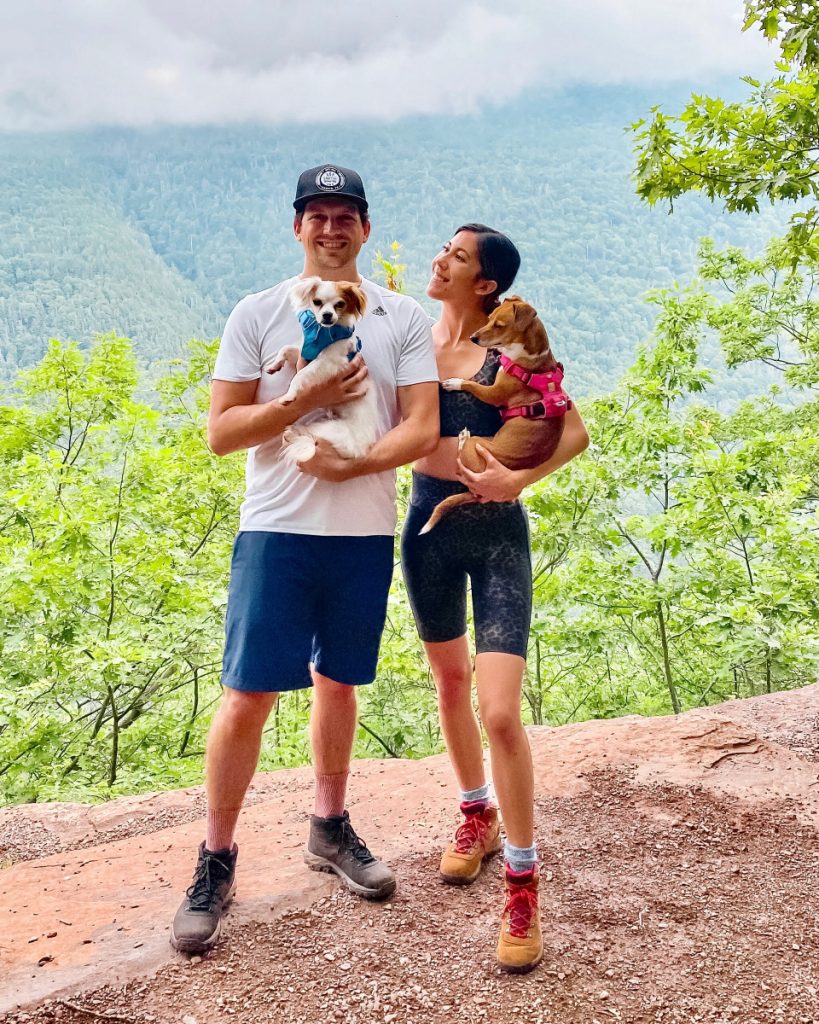 Since the weekend called for lots of rain, we wanted to take full advantage of Friday's sunny weather and go for a hike. I found a trail on Hunter Mountain called "Becker Hollow Trail" which is rated as "difficult" on AllTrails. Somehow I completely brushed off this rating and figured we could handle it.
If you're thinking of braving the trail yourself, I recommend setting aside at least 4 hours. It's about 4.7 miles, which doesn't seem like a lot, until you reach the mile mark on the way up and the terrain quickly switches from a normal path to steep rocks. The pups did an amazing job and by sheer willpower, we made it to the top where a spectacular 360 view of the Catskills was waiting for us.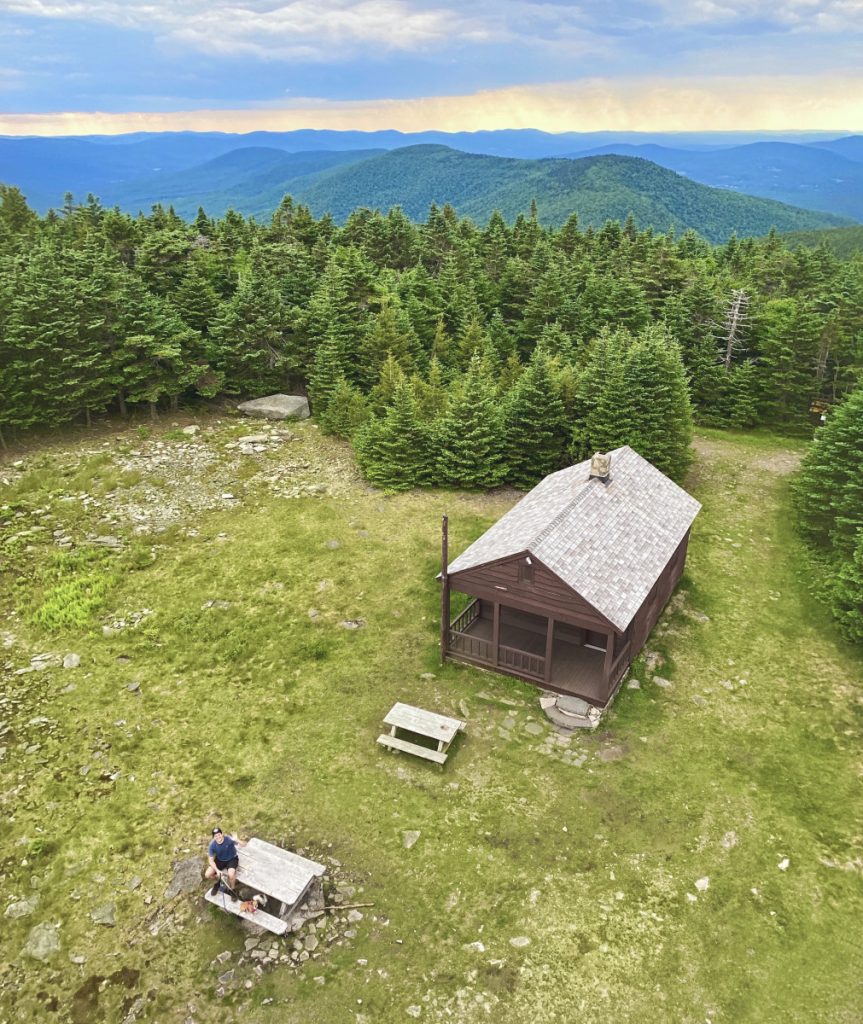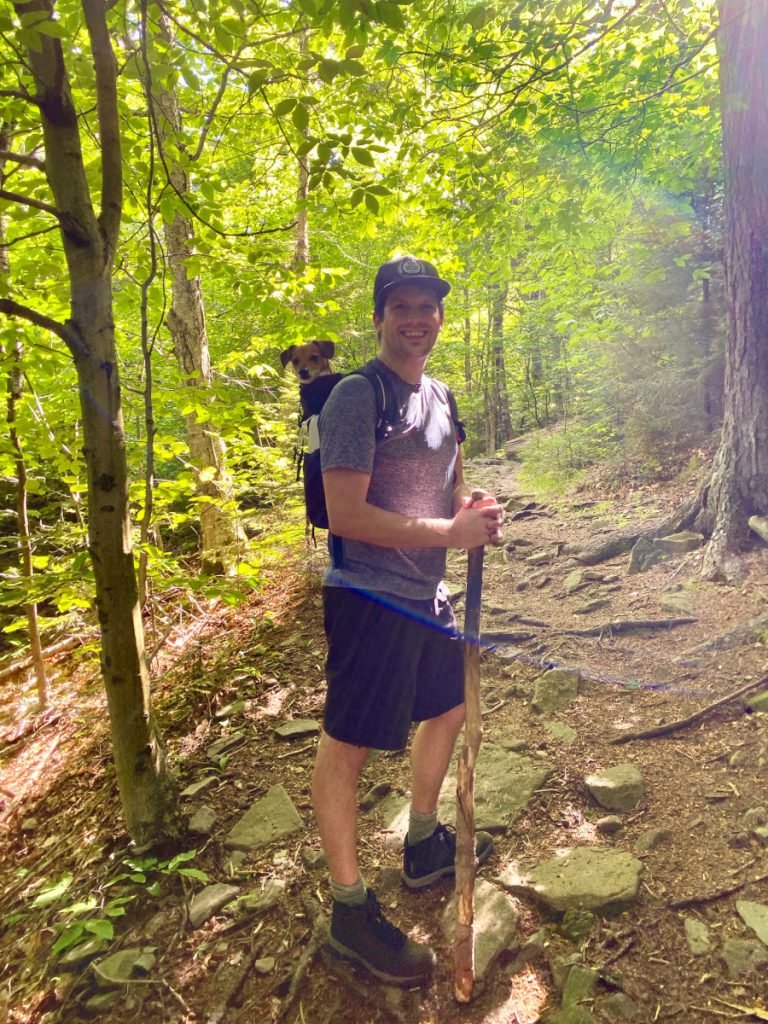 On Saturday it rained for the majority of the day, and the chill damp air was a welcome reason to cozy up to our fireplace and read a book. I actually was able to read "Head Over Heels" cover to cover by the end of the trip and can happily report it's very cute and a fun summer read.
Sunday had much spottier rain on the radar so we decided to risk it and go for another hike. This time I found a much easier trail near the lodge which led us to Inspiration Point. The cliff offers up a great view of the Catskills and a nice spot to eat some lunch.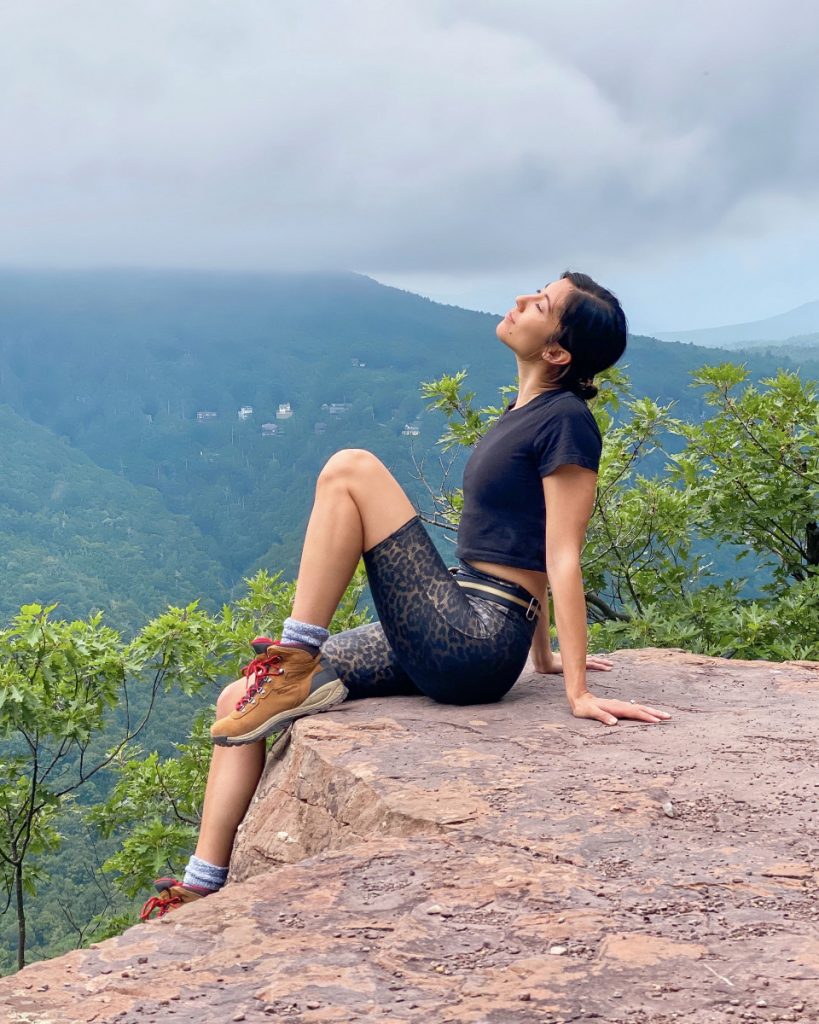 Other than our outdoor ventures, we really spent a lot of time cozied up in the cabin. Enjoying board games like scrabble and some movies we brought along. We roasted marshmallows at the outdoor firepit since the lodge provides everything you need for Smores.
Overall it was the perfect mix of adventure and relaxation.
Shop My Outdoor Vacation Essentials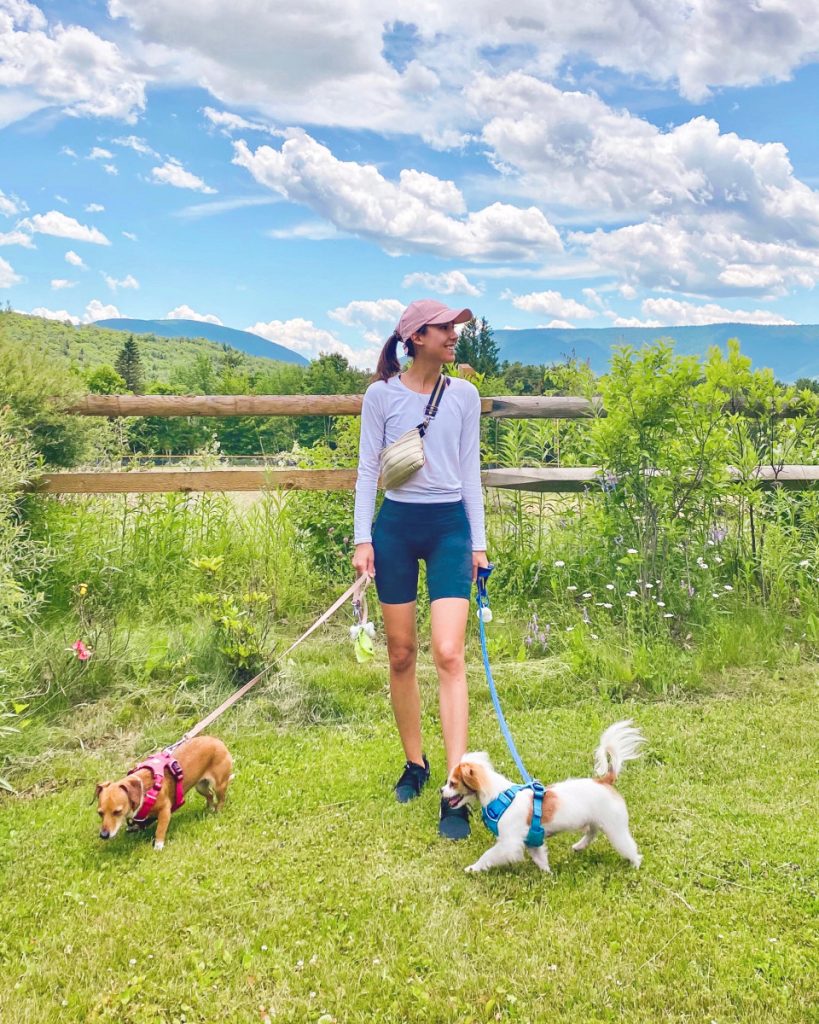 I'm personally so grateful that we had the opportunity to get out of the city for my birthday. Being surrounded by nature is so therapeutic and my only wish is that we could have stayed longer. If any of you New Yorkers decide to travel up to the Catskills this Summer (or beyond), I hope you found this helpful!
Safe travels, friends.