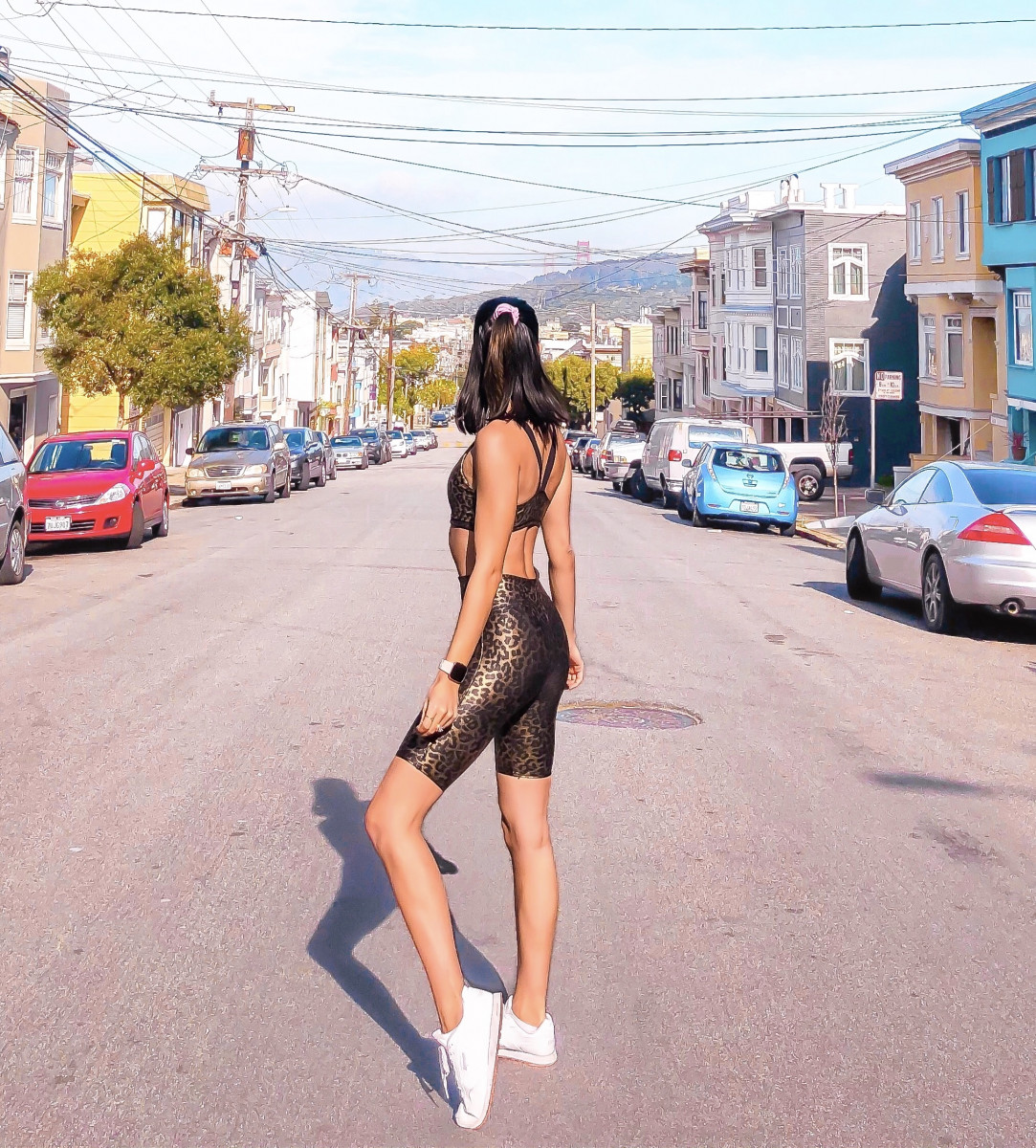 Hey friends! It feels so good to be home after a fun-filled week spent on the west coast! My husband started a new job at Dropbox and had to attend orientation at their HQ in San Francisco. So, naturally, I decided to tag along — even if that meant I would be exploring solo for the majority of the time. Thankfully, there was no shortage of things to do. I of course documented most everything on Instagram Stories but based on the messages I received, it seems like a full recap is necessary! If you plan on visiting San Francisco, I hope this recap will give you some great ideas of how to spend your time there.
Before we jump in, I just want to preface that when I first visited SF 3 years ago I was less than impressed. In fact, I downright hated it. I didn't have high hopes for this trip but decided to go with an open mind and three simple rules based on what I knew:
Stay out of the Tenderloin neighborhood
Don't walk anywhere alone after sunset
When in doubt, use Uber/Lyft
These three rules worked well for me and honestly… I had the best experience.
Turns out, San Francisco won me over!
If you know where to go, you'll see the city is dripping with charm. From the colorful townhouses situated on rolling hills, to the old-school cable cars, gorgeous botanical gardens and delicious food. There really are so many wonderful things to see and do.
Instead of breaking down my recap day by day, I'm going to categorize it based on the types of things you can do while there. Read on and enjoy! 
DELICIOUS EATS

Located in the Mission, this little restaurant serves up some delicious cuban sandwiches and bowls (vegan options too!). Their aesthetic is also super Instagrammable with the most beautiful tiled floors, natural light and greenery. It's a short walk away from Clarion Alley Mural Project which is worth taking a peep at.
Alright ya'll, this place is fancy. Michelin star fancy. Which also means the tasting menu is major $$$$ but also a superb fine dining experience in a cozy Nob Hill restaurant. If you're celebrating something special and willing to dish out the dough, this place is well worth it.
Named one of the Bay Area's top restaurants, this organic, farm-to-table vegetarian restaurant, offers up more than tasty meatless dishes. It's located right on the water and the floor to ceiling windows give you a stunning view of the Golden Gate Bridge and marina.
This "pier to plate" restaurant in Fisherman's Wharf is the real deal and has been a SF establishment since 1965. The food is super fresh, literally brought in by local fisherman that morning. Try the crab bisque. It was divine!
In the mood for a sweet treat? Head to Chinatown or Japantown and get a matcha/vanilla swirl cone from Matcha Cafe Maiko. If soft serve isn't your thing they also have shaved ice, lattes, and parfaits, all featuring matcha of course.
This was seriously the BEST ice cream I've had in a long time. Not only do they only use unprocessed, locally sourced and sustainable ingredients but they also have their own propriety "Brrr" machine that churns the ice cream right in front of you.
Situated above market street near Union Square, this "market to table" restaurant inside the Four Seasons offers up a fun city view and delicious food. I came for breakfast and even though it was on the pricier side, ($12 for a green juice and $13 for oatmeal), I felt like the view and excellent service made up for it.
FUN SIPS

If you're looking for an Instagrammable latte, this place is for you! There are many fun ones to choose from (Cookie Monster, Nutella, Red Velvet, etc.) but I went for their most popular — the birthday cake latte. Pro tip: cut the sweetness by subbing condensed milk for oat milk and asking for only 1/2 pump of the hazelnut + vanilla syrups.
I wasn't necessarily super impressed with this cafe but thought it was aesthetically pleasing and offered up some quality coffee and yummy juices. Overall, its cute and if you need a quick pick me up and maybe a pic at a pink table, it's worth stopping in!
My friend and I stumbled upon this little gem in Japantown totally by accident! I'm so happy we did! The whole vibe is super girly and fun, very Victorian inspired. The "Stardust" tea was my favorite and it came with a plate of 5 different sweets for just $15. Stop in for afternoon tea and then walk across the street to see the Peace Pagoda.
My husband and I were obsessed with this place! Get an irish coffee (or the "Nutty Irishmen" which is irish coffee with Baileys) and sit at the bar for the best experience. The bartenders are hilarious and watching the drinks get made was super entertaining. When you're done you can even take it to-go!
A little strange and kind of feels like it's straight out of a Tim Burton film… but it's cool. And the cocktails are quite tasty, even if they have names like "Zombie" and "Raised by Wolves." I'm into it.
FITNESS STUDIOS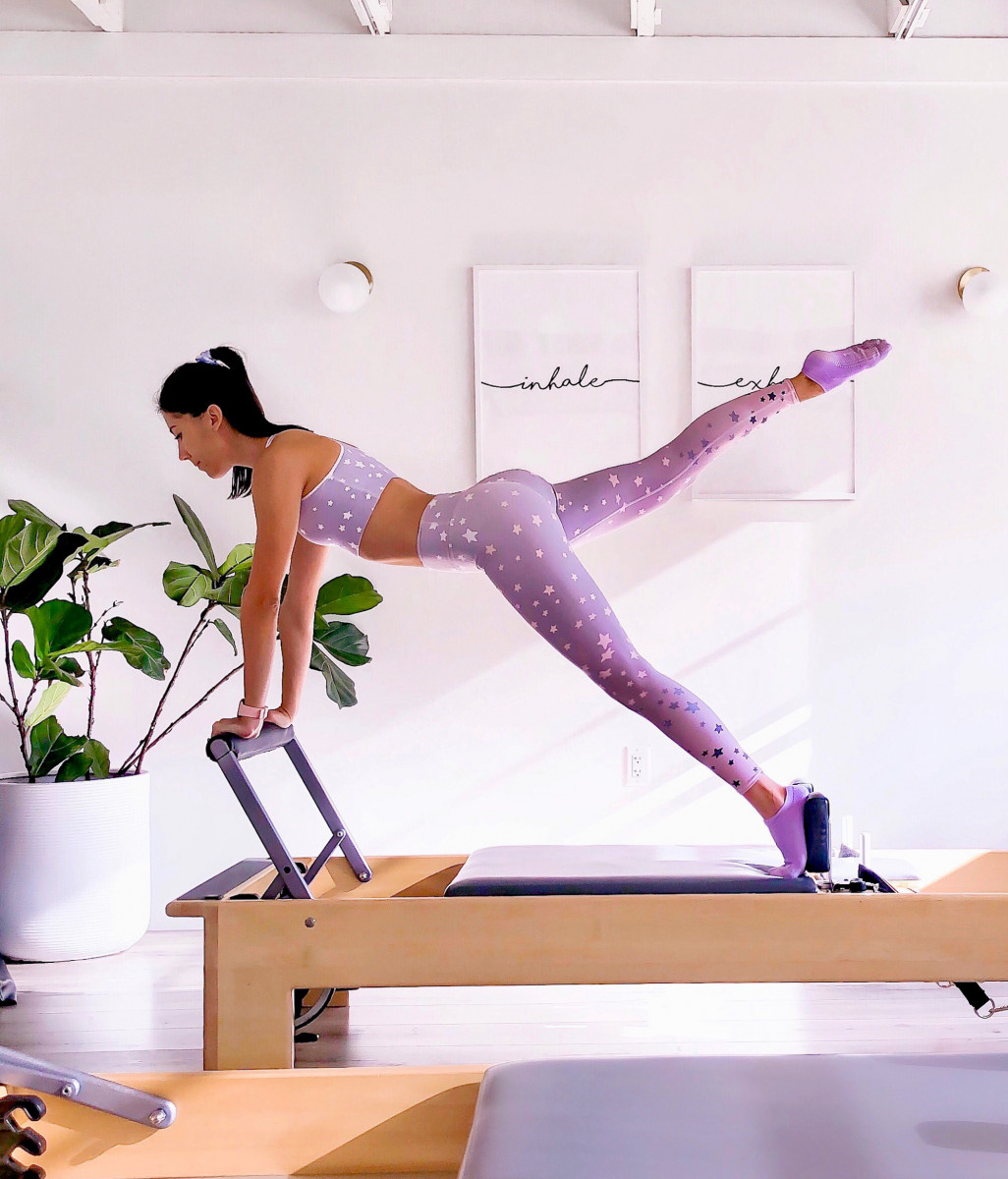 The most gorgeous Pilates and Barre studio in SF. I took the reformer pilates class and it was challenging (some former reformer experience would be good) but the instructor offered enough modifications to make it accessible for all levels.
Loved this little gem of a studio near Hayes Valley! It's located inside an old Victorian home with studios named after various elements (earth, wind, fire, air). I took Roy's vinyasa class and found it to be fun, challenging, and unique. They do have a very strict tardy policy so be sure to get there early.
Alright, so technically this megaformer class isn't specific to San Francisco. But it's still well worth paying a visit if you're looking for a full body, core strengthening, low impact workout! I even brought my husband along!
Others: There is no shortage of amazing fitness studios in the Bay area. Some NYC favs that I also saw in SF are Rumble, Flywheel, Corepower Yoga and over 30 more.
RELAXING DESTINATIONS
This tranquil attraction tucked inside Golden Gate Park is a must visit. There are beautifully landscaped paths, monuments, mini waterfalls, and lots of greenery. After strolling through the garden stop at the tea house for a cup of matcha.
Such a hidden gem! My friend and I came here on Friday (which is a women only day) for a day spa experience. For just $30 you have full access to their sauna, steam room, hot & cold pools, salt scrubs and showers. It was very clean and super calming. Just a heads up, bathing suits are optional and most people opted out.
Since I was staying in SoMa and needed to do my nails, I booked a signature mani/pedi on Classpass. I wasn't sure what to expect but this little day spa is so cute! They had great service and did a fantastic job with my nails. The aesthetic is very beautiful and the nail service came with complimentary tea.
MUST-SEE PLACES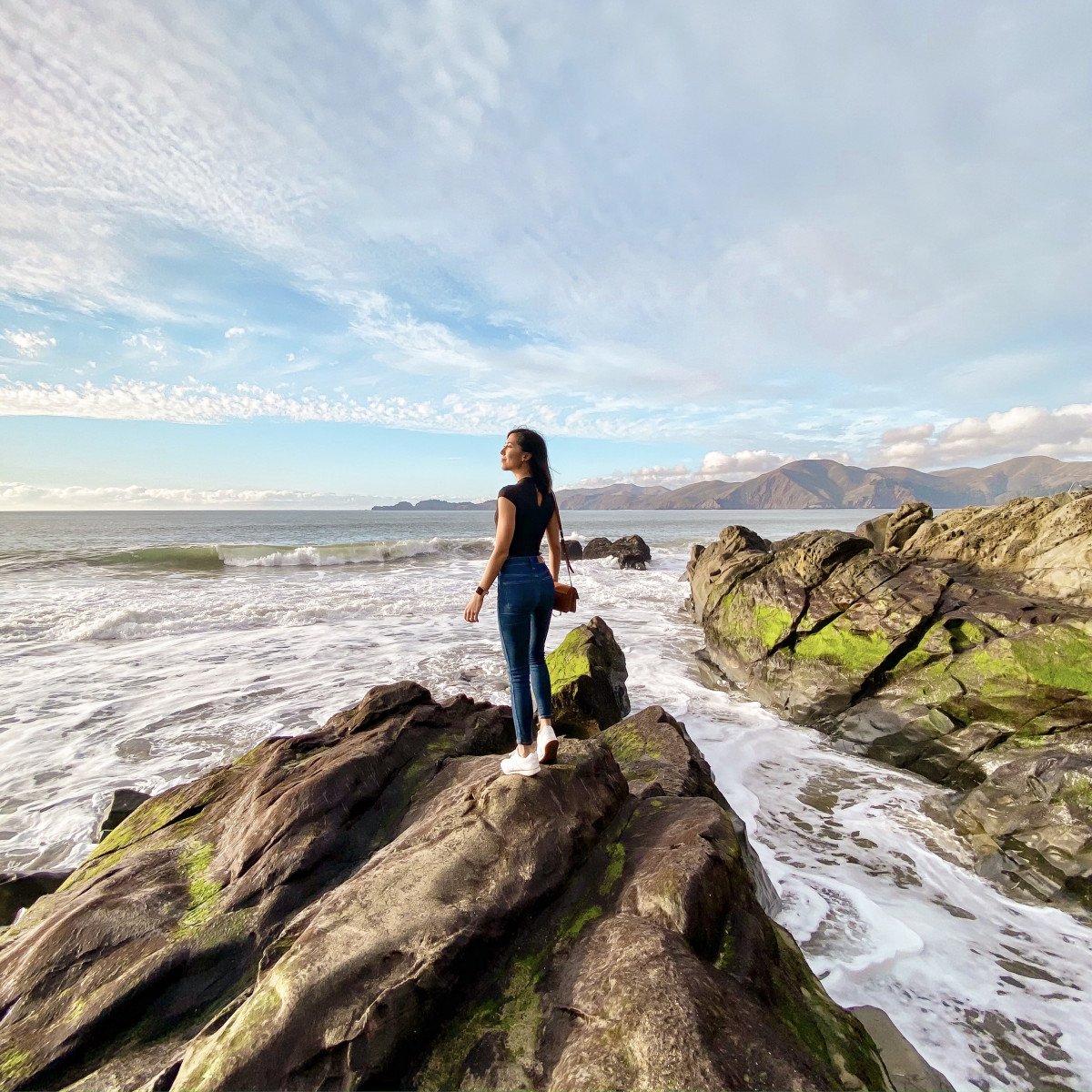 Located in the Presidio, this beautiful beach offers a stunning view of the Golden Gate Bridge. It's a mile long and located at the foot of some very high cliffs, making it a beautiful nature escape while still within the city. Apparently the rip currents are awful so if you're looking to swim, this isn't the right place.
Although being very very touristy, it's a fun little boardwalk and a chance to see a few sea lions sunbathing on the docks. Come hungry as there are plenty of food stands and restaurants offering up clam chowder in sourdough bread bowls, fresh crab, and plenty of fish. There's also a great view of Alcatraz with lots of boats offering up tours of the famous island prison.
Sadly the conservatory was closed for repairs when I visited BUT that doesn't mean you shouldn't check it out! They offer free admission every Tuesday (it's usually $9) and the large greenhouse is home to a plethora of exotic, endangered and absolutely gorgeous plants. It's also within Golden Gate park so there's plenty of places to explore nearby when you're done.
A short walk from Ghiradelli Square, this super famous curved street is basically the photo opp equivalent of Washington Street in Dumbo, Brooklyn. My husband and I decided to walk up the hill (great way to get those steps in!) and snap a pic from the top before walking down to the bottom.
This super cute neighborhood is filled with colorful town-homes, charming boutiques and a few notable sites. The famous 16 ave. Tiled Steps make for a great photo opp and the General Store is an IG worthy, earthy shop featuring vintage finds and local California artisans.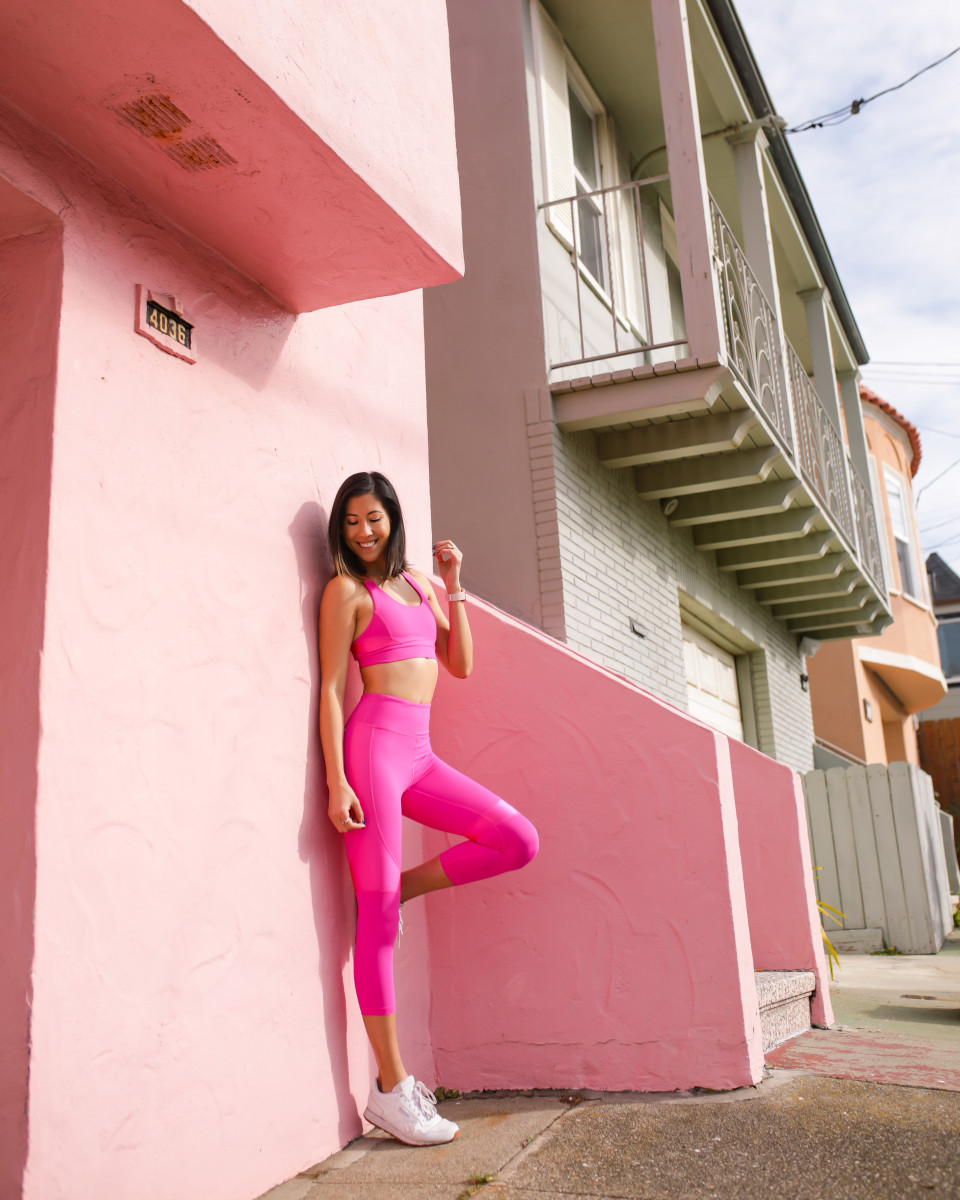 If you have any questions about my time in San Francisco or the things I've listed, don't hesitate to reach out! I'd love to hear from you. In the meantime, happy travels and have the BEST time in San Francisco!
PS: If you're looking for another California adventure that's a bit more off the beaten path, I suggest checking out my travel guide of San Luis Obispo!