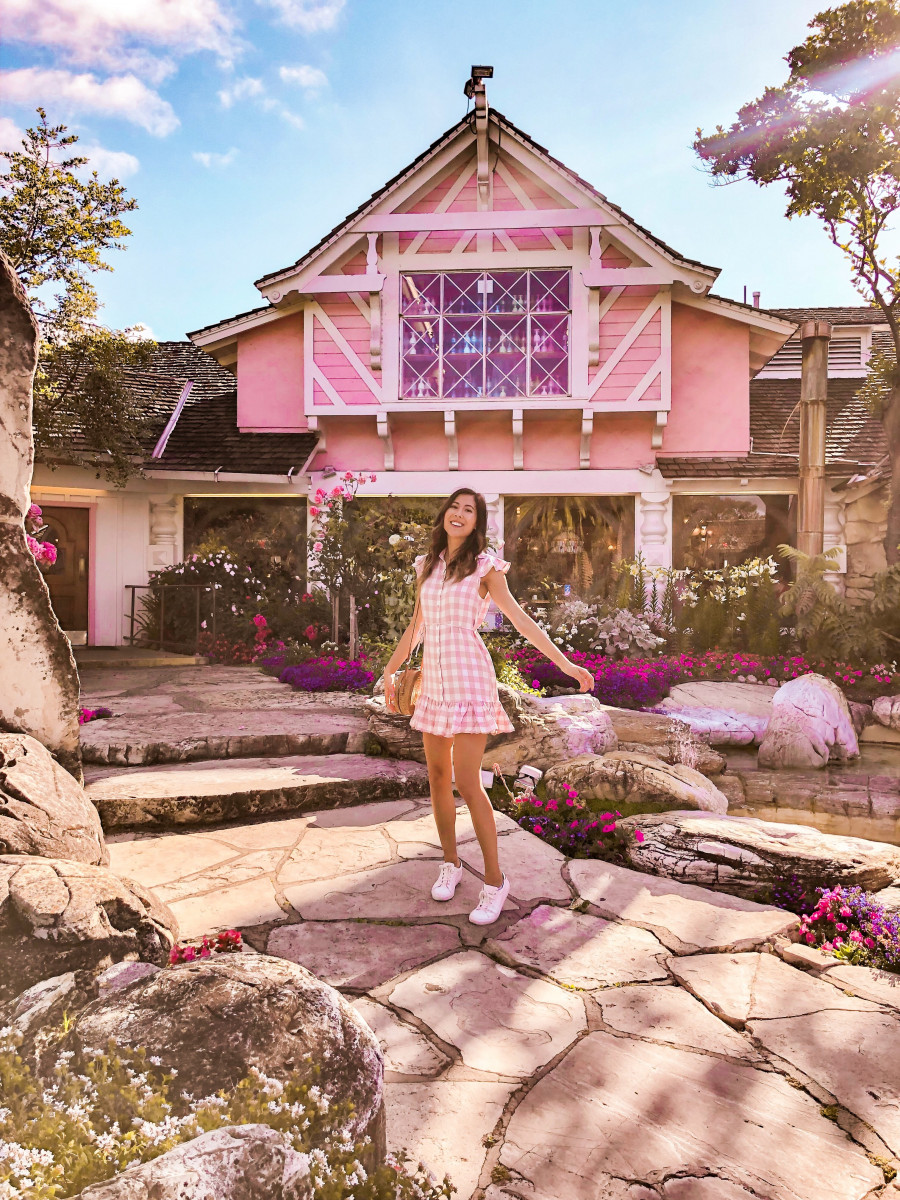 Hi friends! I don't know about you but it seems like June went by in a blink of an eye. This is mostly due to various events, two different trips, and moving to a new apartment. Now that July is well under way I've found that I can finally pause and play catch up. If you have been following my adventures on Instagram you're well aware of my June trip to San Luis Obispo, California. (And if not you can see the highlights under "SLO" HERE). It was so lovely to partner with the kind folks at Share SLO, the city's tourism agency, to experience all the healthy options the city offers. In fact, I couldn't think of a better way to spend my golden birthday than in the Golden State with my husband by my side!
If you're looking for a fun weekend getaway, look no further. San Luis Obispo, known fondly as "SLO" by the locals, is a true hidden gem. Known as "America's Happiest City," you can find SLO nestled along California's Central Coast in-between San Francisco and Los Angeles. If huge farmer's markets, breathtaking hiking trails, and delicious food and wine is your thing, you may want to bookmark this for later. 😉
The following list is based on our experience and the awesome itinerary we were able to follow over the course of 3 days. There are obviously so many other awesome spots that we didn't get to venture to and I have a feeling we'll be back someday to partake in the rest.
Where To Stay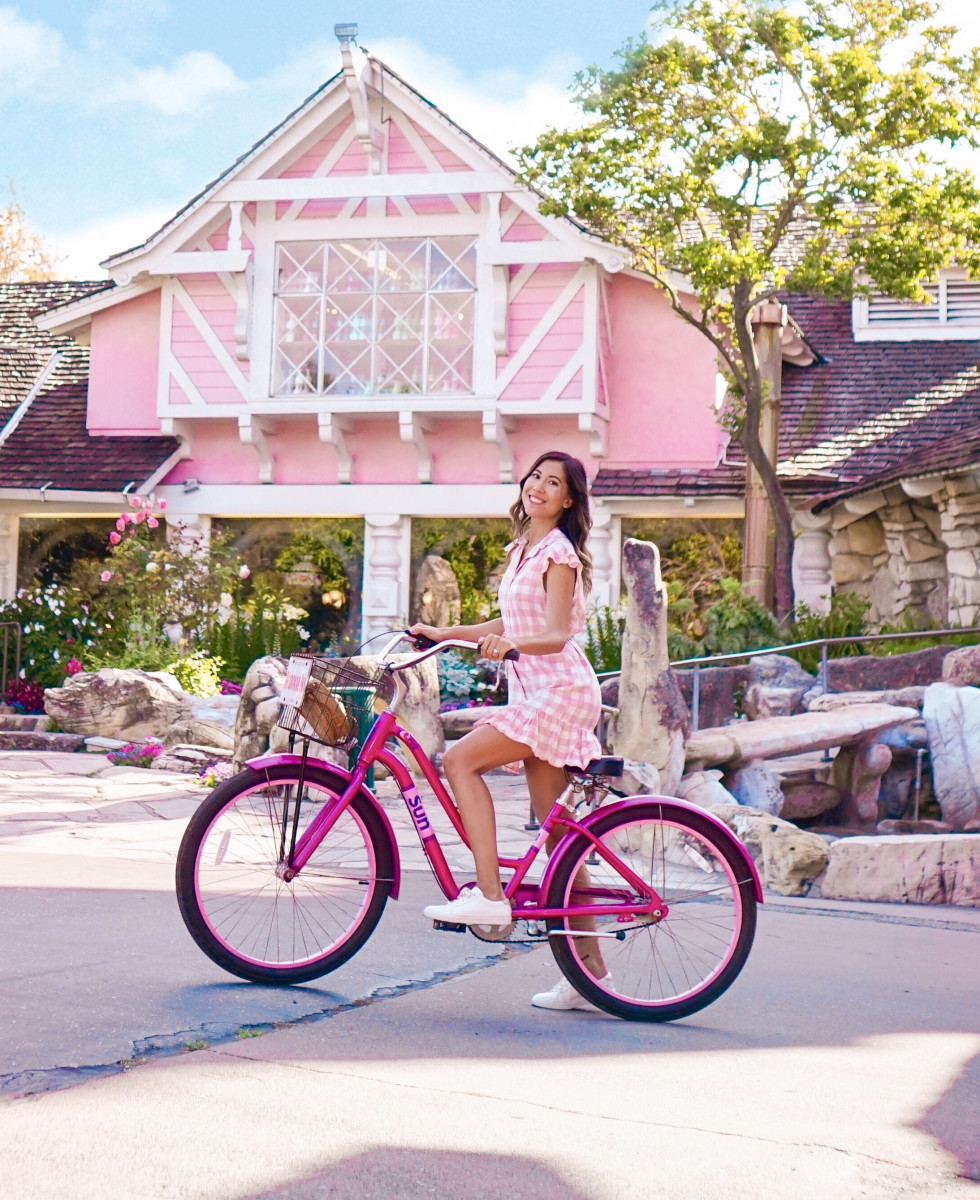 MADONNA INN: Bay and I had the pleasure of staying in this quirky, eclectic hotel and it was honestly SO fun. Open since 1958, the Madonna Inn has 110 uniquely designed guestrooms all with different themes. We stayed in the "highway suite" which features a fireplace, balcony and rock shower place.
The hotel offers plenty of experiences like horseback riding, rental bikes, easy access to hiking trails at Madonna Mountain, a beautiful pool and more.
As far as dining options are concerned, many people come to Madonna Inn solely for their food! You can have dinner at the Gold Rush Steak House which features pink circle booths, chandeliers and loads of faux flowers. Or for something a little more understated, you can opt for the Copper Cafe and bakery. There's also a fun cocktail lounge that serves up the classics alongside more "Instagrammable" options like the Pink Cloud cocktail.
Where To Eat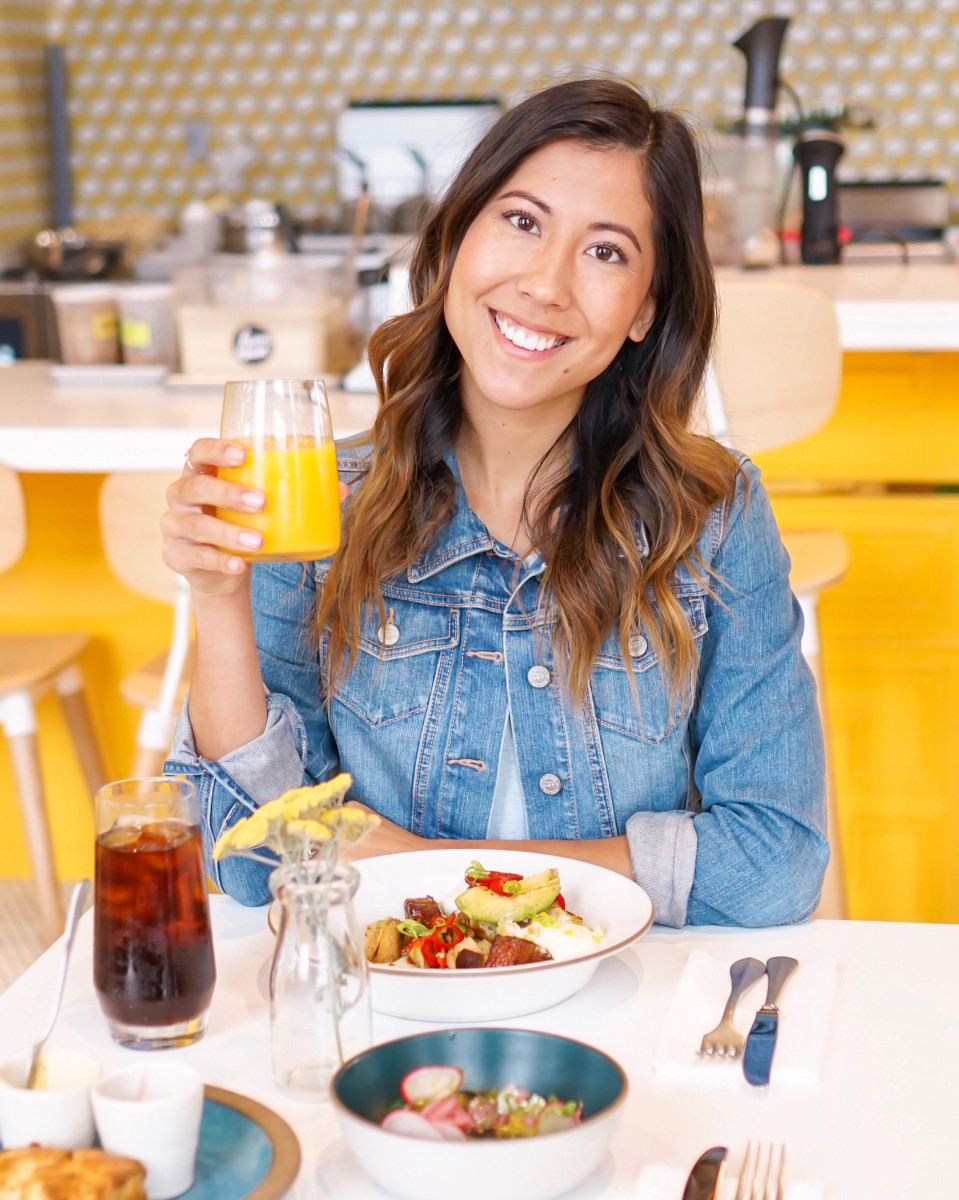 Downtown San Luis Obispo offers up a plethora of farm to table restaurants. Organic and locally sourced ingredients are of high value to the majority of businesses and is something we greatly appreciated. Below are a few places we had the pleasure of visiting but plenty others caught our eye!
Farmhouse Corner Market: Right outside of the beautiful SLO airport sits a newly opened and super instagrammable restaurant and organic market! The breakfast is quite delicious (albeit the small portion size) but it's really the colorful decor that captured my attention. On one side sits the vibrant, yellow restaurant that offers plenty of grab-and-go or sit down options. On the other is the colorful market place featuring local artisan products, a homemade ice cream bar and adorable flower market. I could see this being an awesome place for an event or for a quick stop for ice cream before hitting up the nearest beach.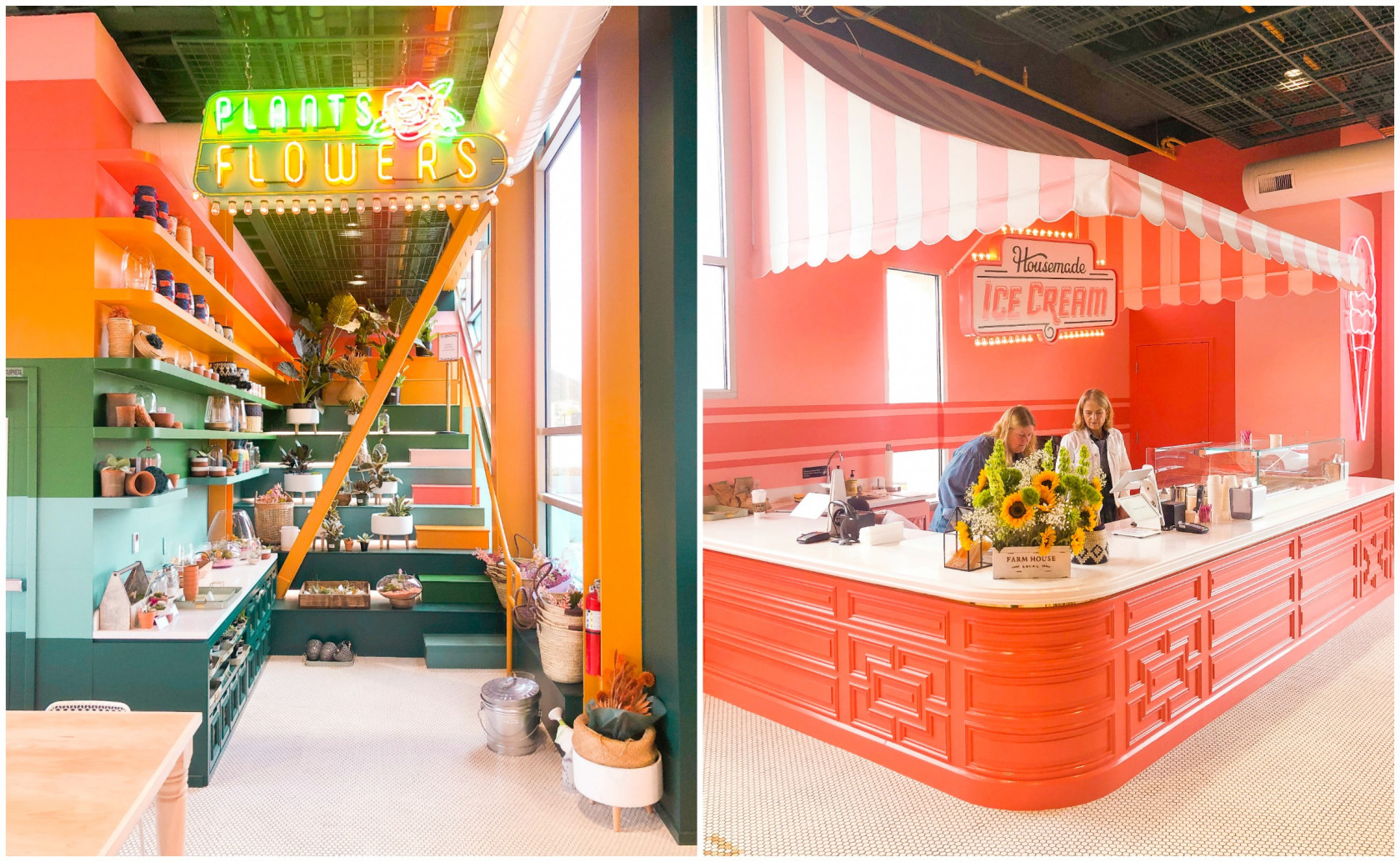 Copper Cafe: Located inside the Madonna Inn, this charming little diner is the perfect place for a quick and delicious breakfast or lunch. I highly recommend ordering a side of danish pastries as the baker is seriously top notch. Just like the rest of the hotel you can expect funky decor, colorful goblets, and super friendly service.
Novo Restaurant: Featuring global cuisine and a stunning ambiance, this was one of our favorite spots for dinner! We sat on their Creekside Patio and the crisp air and market lights all led to a very romantic vibe. I highly recommend ordering the Indian Vegetable Curry and a glass of one of SLO's many local wines.
SEEDS: If you're looking for something nutritious look no further. SEEDS offers up toasts, salads, smoothies and more, all featuring ingredients sourced from local vendors. I think I would have been quite happy with anything on the menu but I opted for the "Greens 4" (pictured below) and "Smoothie 7" (banana, coconut water, pataya, and pineapple). Both were so satisfying and exactly what we were craving after biking around downtown.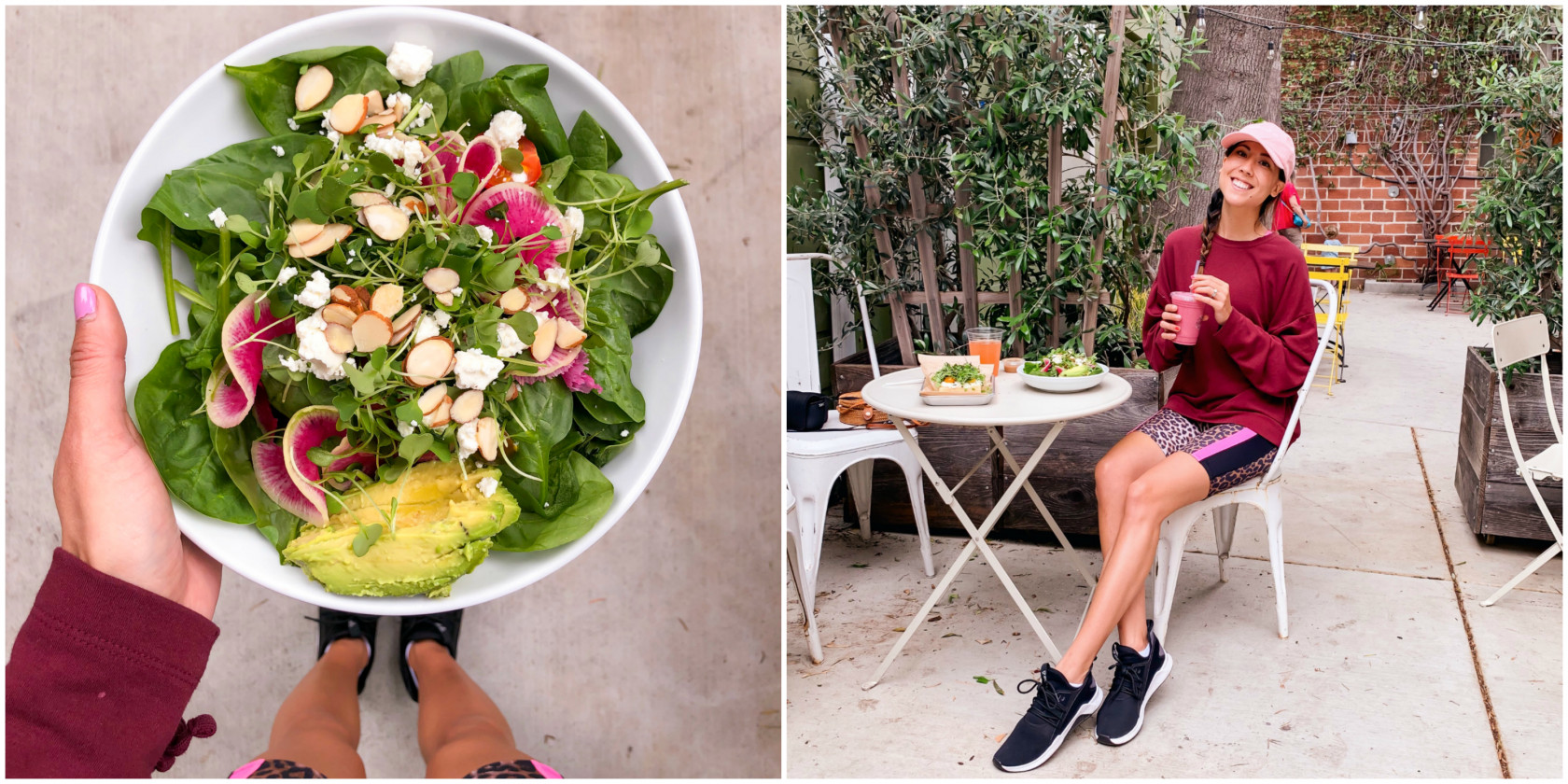 Big Sky Cafe: If giant salads, polenta fries, vegetarian chili and ahi tuna tacos sound like your jam then you will love this local eatery. The restaurant is very spacious with high ceilings and a pleasant open feel. Bonus: there were so many great vegetarian (and pescatarian) friendly options on the menu!
Granada Hotel and Bistro: In need of a romantic night out? This bistro really stole the show with their delicious array of small plates, yummy cocktails (even zero-proof options) and thoughtful wine list. My absolute favorite dish of the entire trip was the seared scallops on top of a turnip cake and garnished with cucumber salsa! I'm seriously still drooling whenever I think of it.
What To Do
There's no shortage of things to do in the SLO area! If you're looking for spas, salons, or fitness studios, I highly recommend downloading the MINDBODY app. You can easily manage all of your appointments in one place while discovering all the hot spots that SLO has to offer.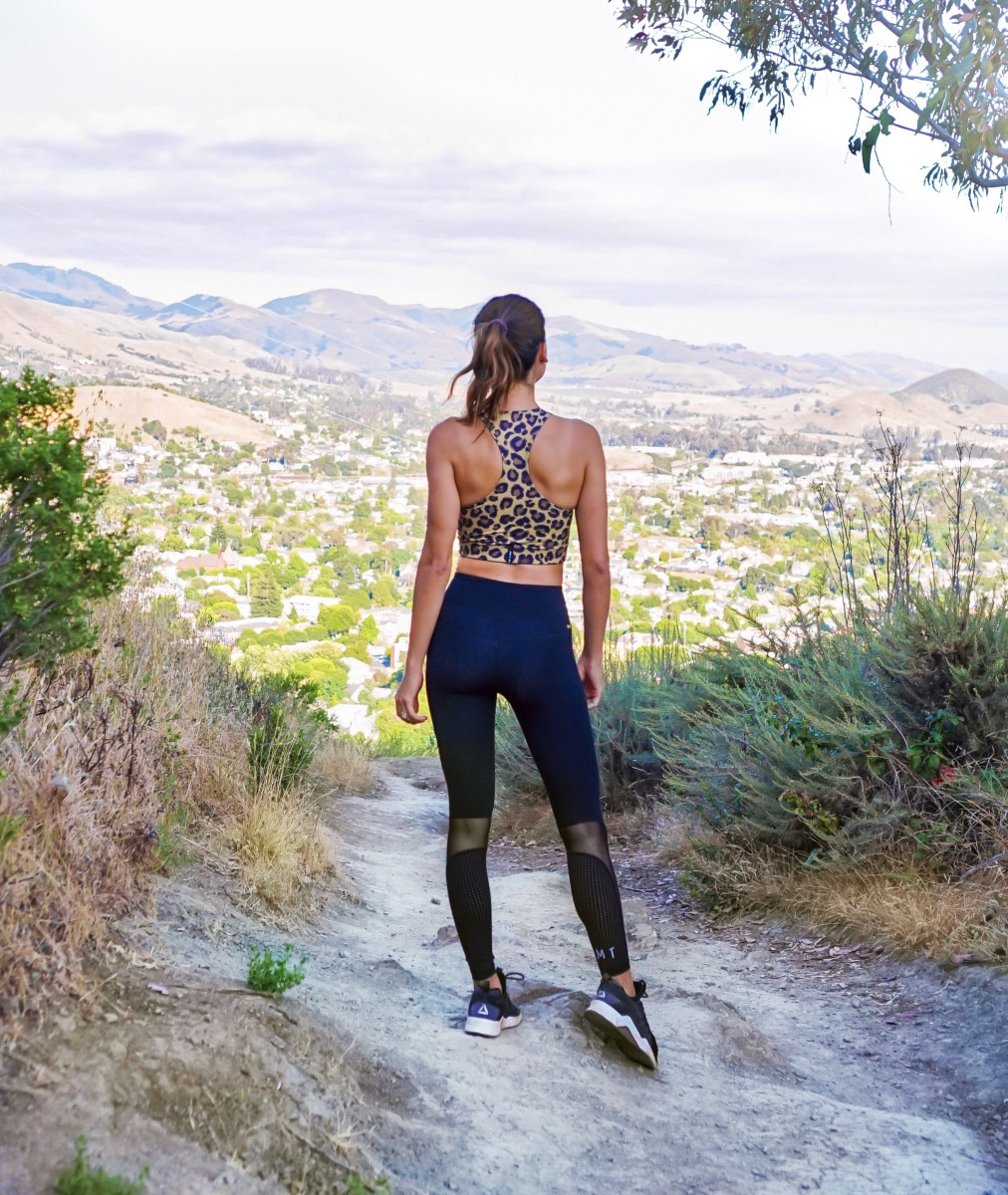 Hiking:
One thing is for sure, SLO has some seriously beautiful scenery and the best way to see it is by hiking. If you're staying at the Madonna Inn then the "M Trail" at Madonna Mountain is probably the best option for you. It's a very easy 1.9 mile hike and shouldn't take long to get to the big "M" on top. We sadly didn't have a chance to check out the others but there's an awesome roundup you can check out HERE.
Self Care:
Let's be real, every vacation is instantly made better with a little "treat yourself" moment. My husband and I loved our joint acupuncture session at Zen Den SLO. This hidden oasis makes acupuncture affordable and accessible in a cozy community setting. Acupuncture itself is a great way to help treat jet lag, muscle soreness, headaches and other ailments that you may be experiencing during your travels.
If acupuncture isn't your thing, I definitely recommend booking a facial at Spa Collective. The facials are all customized to fit your individual skin needs and the owner, Lindsay, was extremely sweet and knowledgeable. Bonus: All the products used were natural and organic. It was such a wonderful experience and I left with glowing skin and a relaxed mind.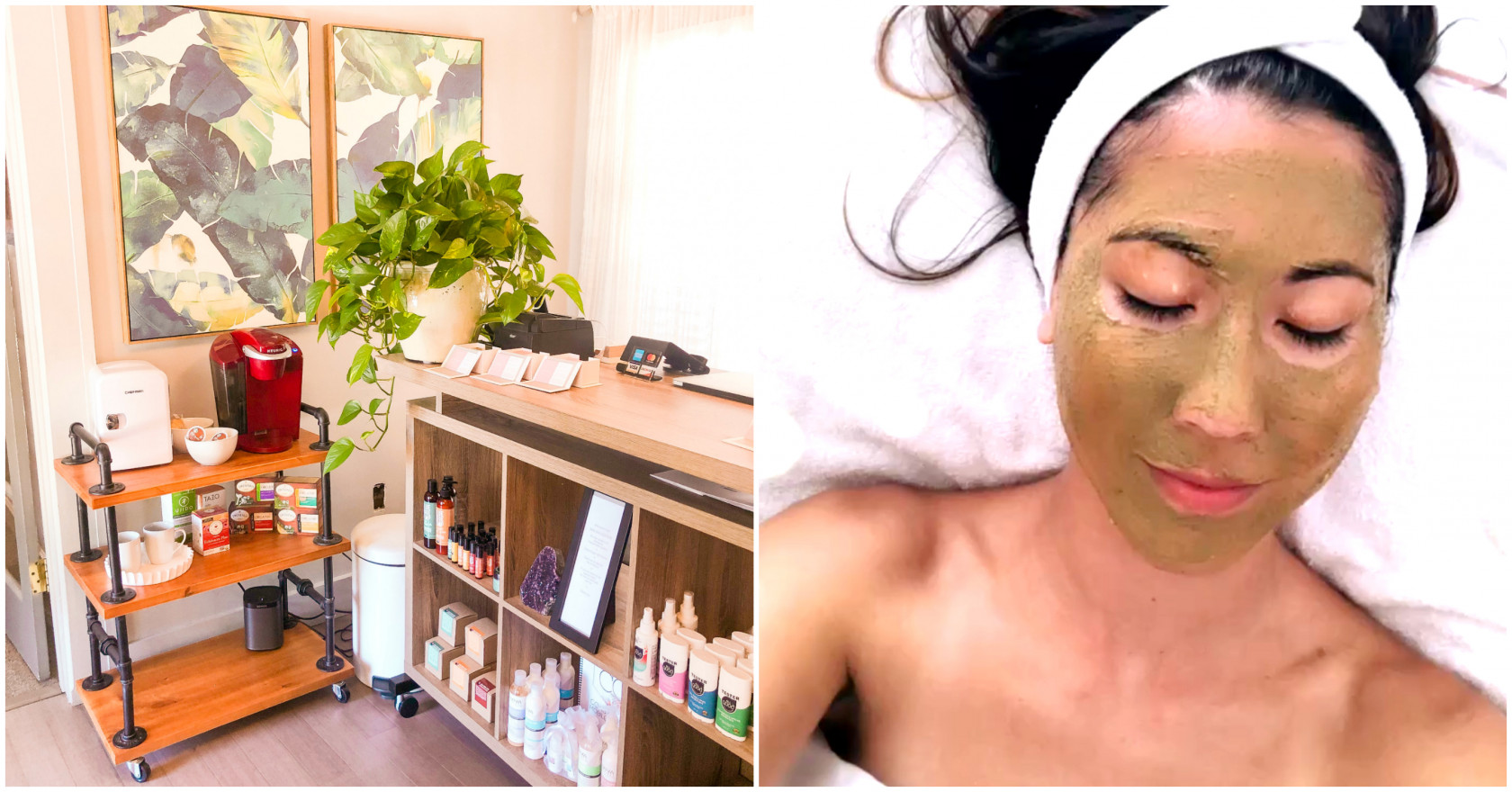 Farmer's Market and Festivals:
The downtown SLO Farmer's Market is quite a spectacle! Not only is it absolutely HUGE (it spans 6 blocks) but it also features the best food from local restaurants, tons of fresh produce, flowers, and lots of entertainment. We had such a fun time just strolling up and down the long street and taking in all the sights and smells.
We happened to be visiting during one of SLO's many wine festivals: Roll Out The Barrels. It kicked off with Barrels at the Plaza right across from the famous Mission in the heart of downtown SLO. This festival featured samples of delicious food and wine from the area's many restaurants and vineyards. There was live music, a photo booth and plenty to eat and drink. We had such a wonderful time and would highly recommend buying a ticket if you happen to visit next June!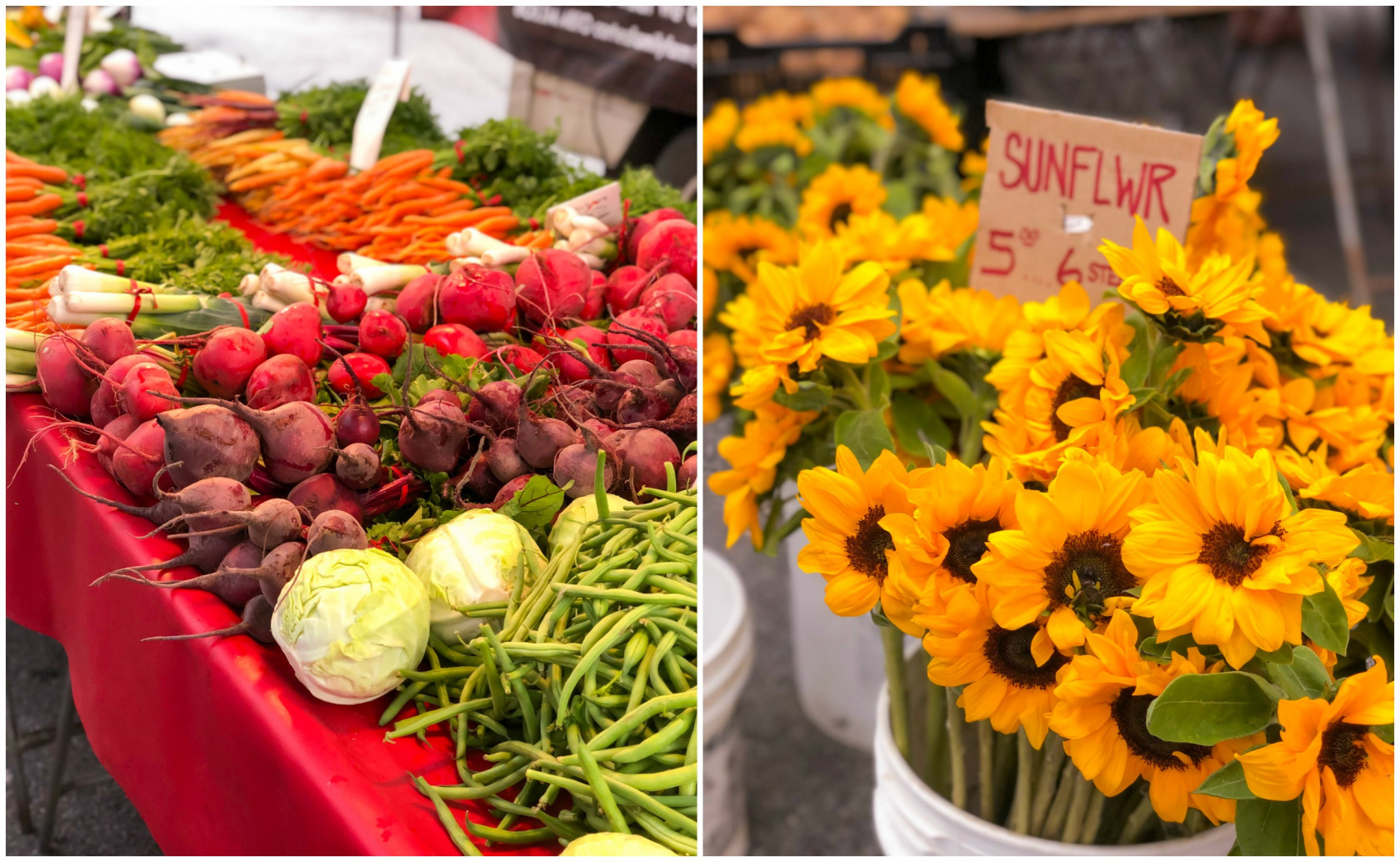 My Favorite Part: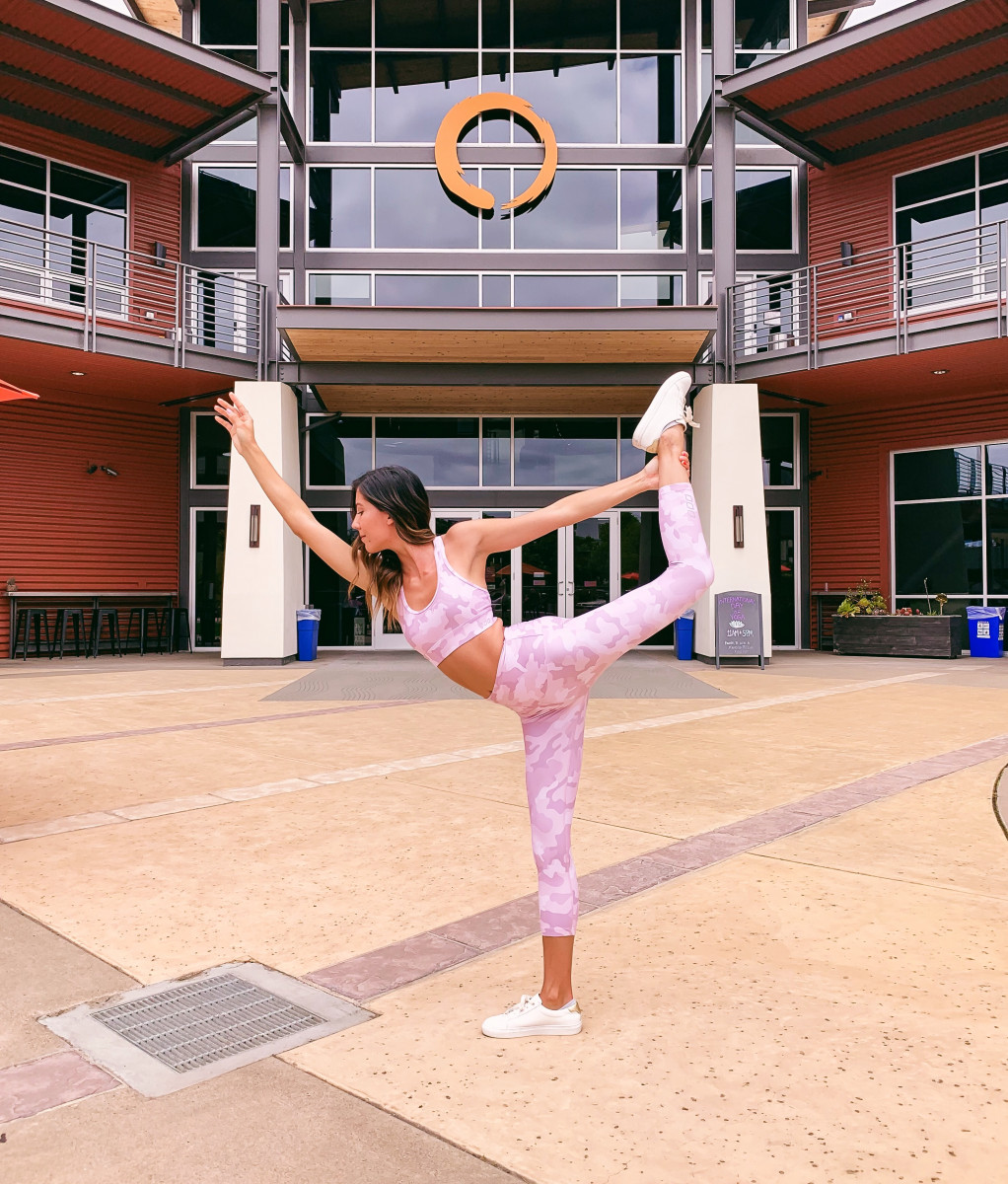 Since I happened to be visiting SLO during International Yoga Day, I was honored to be asked to teach a yoga class at MINDBODY's HQ. I know this isn't the norm and probably won't effect your travels, but it was such a cool experience and something I wanted to highlight in case they offer more public classes in the future. Yoga and wellness is definitely a big priority in SLO and that is something that I personally love.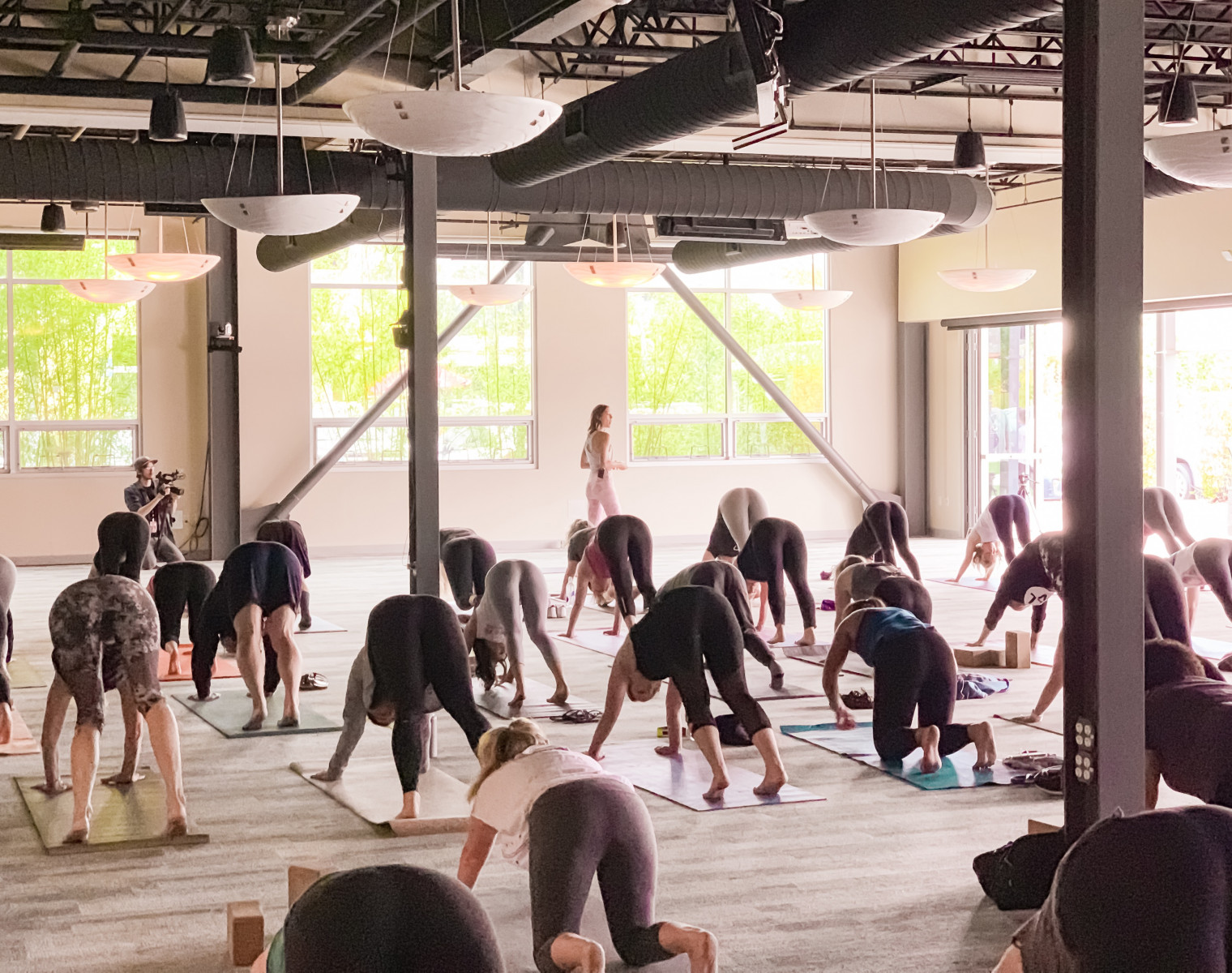 I hope you all enjoyed this roundup of healthy activities from my trip to San Luis Obispo! Be sure to check out #ShareSLO for more hot spots and ideas before you book a vacation.
Happy travels!

Please note: This post was created in partnership with Share SLO. As always, all opinions are my own!