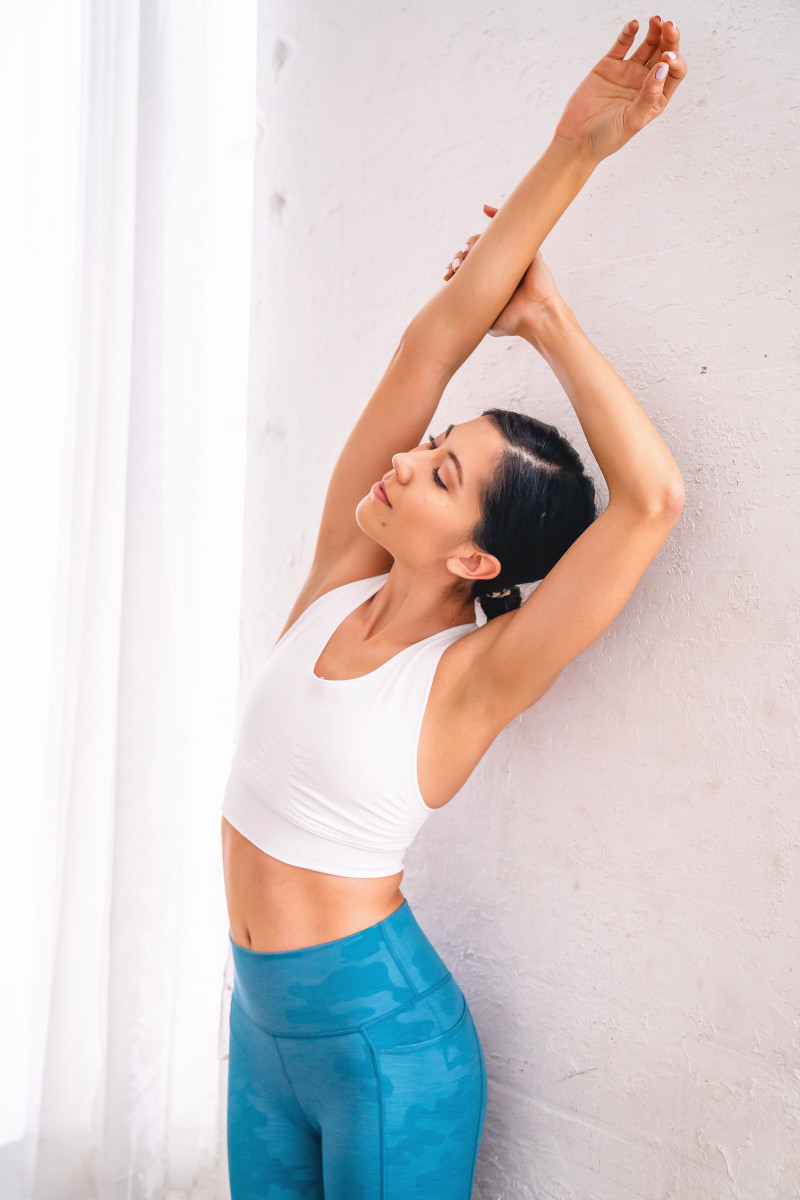 Well friends, with the fast spread of COVID-19 it's no surprise there's a lot of anxiety in the air. I've been pretty silent on the topic on Instagram, but I'm afraid I have a responsibility to address it. I'm not a very anxious person by nature so I'm a bit surprised at how fast my emotions have escalated within the past 48 hours. I was very much prepared to go about my day-to-day life with just a few more hygiene practices but I'm afraid that's not enough anymore.
All of my events have been cancelled this week and next. The grocery stores are wiped clean of cleaning supplies, non-perishable foods and even toilet paper. The normally bustling streets of NYC are much quieter and even the subways have less occupants. A few of my friends have already decided it was time to get the eff out of the city.
Sorry if this sounds a little too apocalyptic. I'm not trying to induce a panic or make you feel like you need to rush out to Trader Joe's and buy everything in sight. I do think there is way too much misinformation being spread on social media which is not helping anyone right now. This being said, we can no longer ignore just how fast this virus is spreading and how unprepared our healthcare system is to handle it.
If you're in NYC and want updates, you can text COVID to 692692 to stay informed
At this point, my husband and I have decided to stay in NYC and self isolate as much as possible. It honestly sucks to not go to my usual fitness studios or even frequent the restaurants I love, but for now this seems like the most socially responsible thing to do. Especially given that the virus has an incubation period where outward symptoms are not shown.
Aside from staying inside to help reduce the spread of the virus, there are other steps you can take to proactively keep your immune system strong:
Eat more fruits and vegetables. Take your vitamins and probiotics. Drink plenty of water. Aim for 8 hours of sleep. Exercise daily. Meditate often. Add anti-inflammatory foods and herbs to your diet: i.e. turmeric, ginger, manuka honey, cinnamon. Make some fresh Juice. Keep your space clean. And please, WASH YOUR HANDS often.
Staying active of course is pretty high priority for me. Since I'm already going a little stir crazy, I've decided it was very necessary to turn to more at-home workouts that don't necessarily involve our shared building gym. If you are hoping to do the same, the following are a few of my favorites and a great place to start!
NYC STUDIOS THAT OFFER LIVE CLASSES
Candidly, I haven't done any of the online class versions that I'm listing but I have taken classes at each of the studios and can attest that they are amazing.
If you follow me on the 'gram you'll know this is the studio I frequent the most. They just added their new DB LIVE program which is $34.99 a month and offers up amazing Sculpt and cardio dance classes. Take 50% off your first month with code: DBQUARANTINE
Physique is one of the first barre classes I found on Classpass that I really fell in love with. You can try out their full length classes via their Video-on-demand platform, starting at $24.99 a month. They do offer a free 7 day trial if you want to test it out first!
A more traditional style barre class that focuses heavily on form. Their online classes are offered as membership packages starting at $55 for a 3 month subscription. The good news is they offer a 14 day free trial so plenty of time to see if it's for you!
Created by celebrity trainer Anna Kaiser, AKT On Demand offers up multiple different programs to choose from. For example there's a 10 day workout intensive and dance series, along with a more standard monthly subscription that give you access to all their workouts. Sadly, I haven't seen any promo codes or specials at this time.
The OG livestream studio, Peloton offers up way more than spinning now. If you happen to have a Peloton bike or treadmill at home you're already very aware of the membership deals. However, if you're looking to try a little bit of their other offerings (i.e. yoga), you can purchase a class pack for $18.
FREE HOME WORKOUT AND YOGA ON YOUTUBE
One of the original yogis that I followed in my yoga journey, Adriene has tons of free yoga videos on her Youtube channel. If you want access to even more, she does have a subscription service called "Find What Feels Good" for $9.99 a month (and a 7 day free trial).
Another great YouTube channel with a whole range of class styles, this has been one of my go-to at home workout platforms for years! Choose from cardio dance, sculpt, HIIT, core workouts and more.
I'm a huge fan of Cassey Ho and love that her YouTube channel has so many fun challenge videos that target abs, arms, glutes, and thighs, along with super quick "apartment friendly" workouts that you can do with very minimal equipment.
I admittedly haven't tried this one yet but have heard quite a few good things! The channel was created by a husband and wife duo and offers over 600 different fitness videos that range in intensity and style. Definitely giving this a try over the weekend!
Tara Stiles is another yogi I've been following for several years and her Youtube channel is full of quick little yoga flows for various purposes or time of day. I love her teaching style and love that there are many beginner friendly flows on her channel.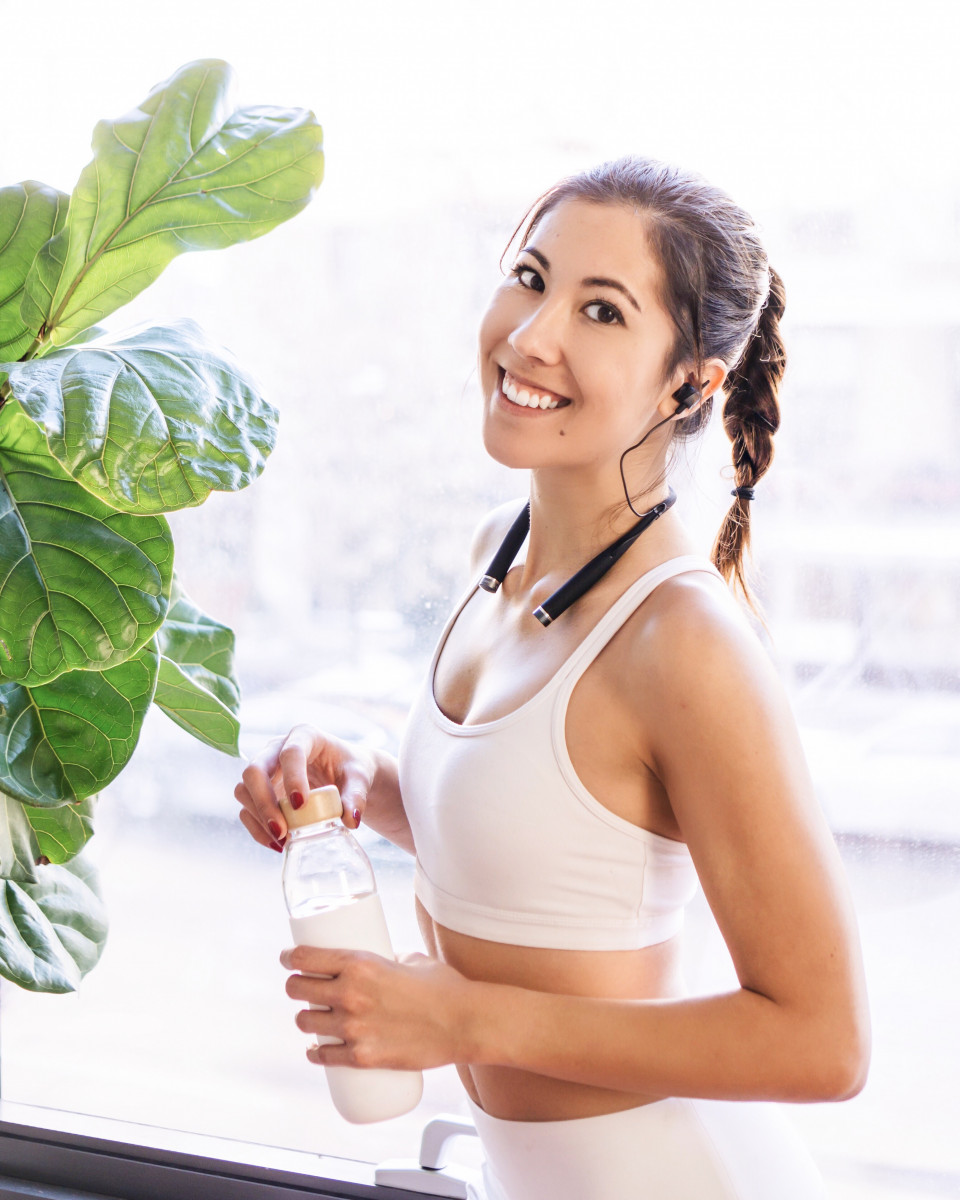 OTHER SUBSCRIPTION SERVICES
If you're a Christian yogi looking for a way to blend your faith with your practice, this program is for you. Since I'm an instructor on the platform, I now have 3 Yoga Sculpt videos that are live! You can save 10% off an annual membership ($12 a month) with code: MELT20
Basically everyone in the NYC fitness scene is obsessed with Megan Roup and it's not hard to see why! Her classes are amazing, her energy is infectious and now you can practice them at home for $19.99 a month.
Obe has some of the best assortment of online fitness classes and features many of NYC's top trainers! There are 14 live classes a day and over 4000+ on demand workouts to choose from. I love the Rickey Sisters, Amanda Kloots and Madelaine O'Connell.
I recently took a private with Alexis and was very impressed with how precise and quick the floor barre-style movements were! It's $9.99 a month for 1 signature class a week + access to her workout library and you can save 20% off your first month with code: HEELS20
Aaptiv is unique in that it offers fitness audio classes instead of videos. They have quite a big community and offer more than 30 different classes a week, all led by various personal trainers. The monthly membership is $14.99 but they do offer a free trial to test it out.
There you have it! My hope is that this post will become a resource for you even when this virus outbreak settles down. But for now, I know it's something I'll be turning to regularly and my hope is that it'll help you stay active while being stuck at home.
Sending so much love your way! Stay healthy, friends.