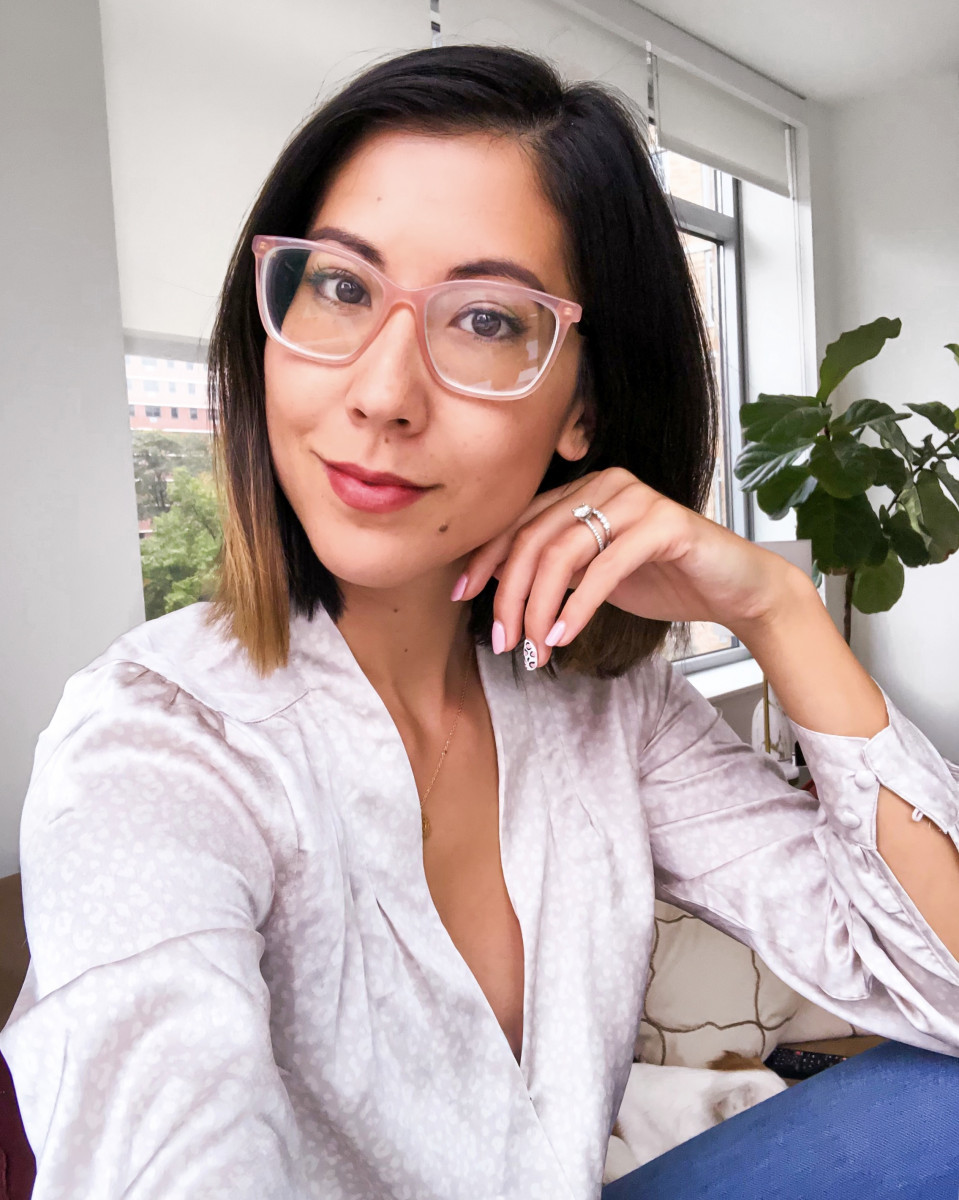 This post is sponsored by Chase Freedom Unlimited. As always, all thoughts and opinions are strictly my own.
If you had told me in high school that one day I would be creating social media content and writing blog posts for a living, I would have laughed at you. Even after graduating with a degree in marketing, I only thought of digital marketing in the terms of a corporate setting. My first taste of it was at a small digital agency in Florida and later a large Public Relations firm in NYC. I loved being a "corporate girl" and wanted nothing more than to continue and build my career.
My blog started solely as a way to document my health and wellness journey. I referred to it as my "side hustle," determined that it would stay that way forever. Then sometime around December 2017, things changed. My corporate job started sucking all the joy out of my life, and I was more stressed than I had ever been before. On the flipside, my brand was really starting to take off. I was landing larger partnerships, making a solid income, and genuinely enjoying the process.
By February 2018, I had gained enough courage to put in my two weeks' notice and I officially said goodbye to corporate life and hello to the world of entrepreneurship in March. I shared some of my key learnings since taking the leap in THIS blog post.
One thing that anyone interested in working for themselves should know is that nothing in the corporate marketing world prepares you for financial management. I mentioned in that earlier blog post that you should learn to invest wisely and prepare for taxes, but I didn't give any specific tips on how to do so. If you're currently struggling with budgeting and financial success as an influencer, freelancer, or small business owner, here are three things that have really helped me.
3 of My Go To Budgeting Tips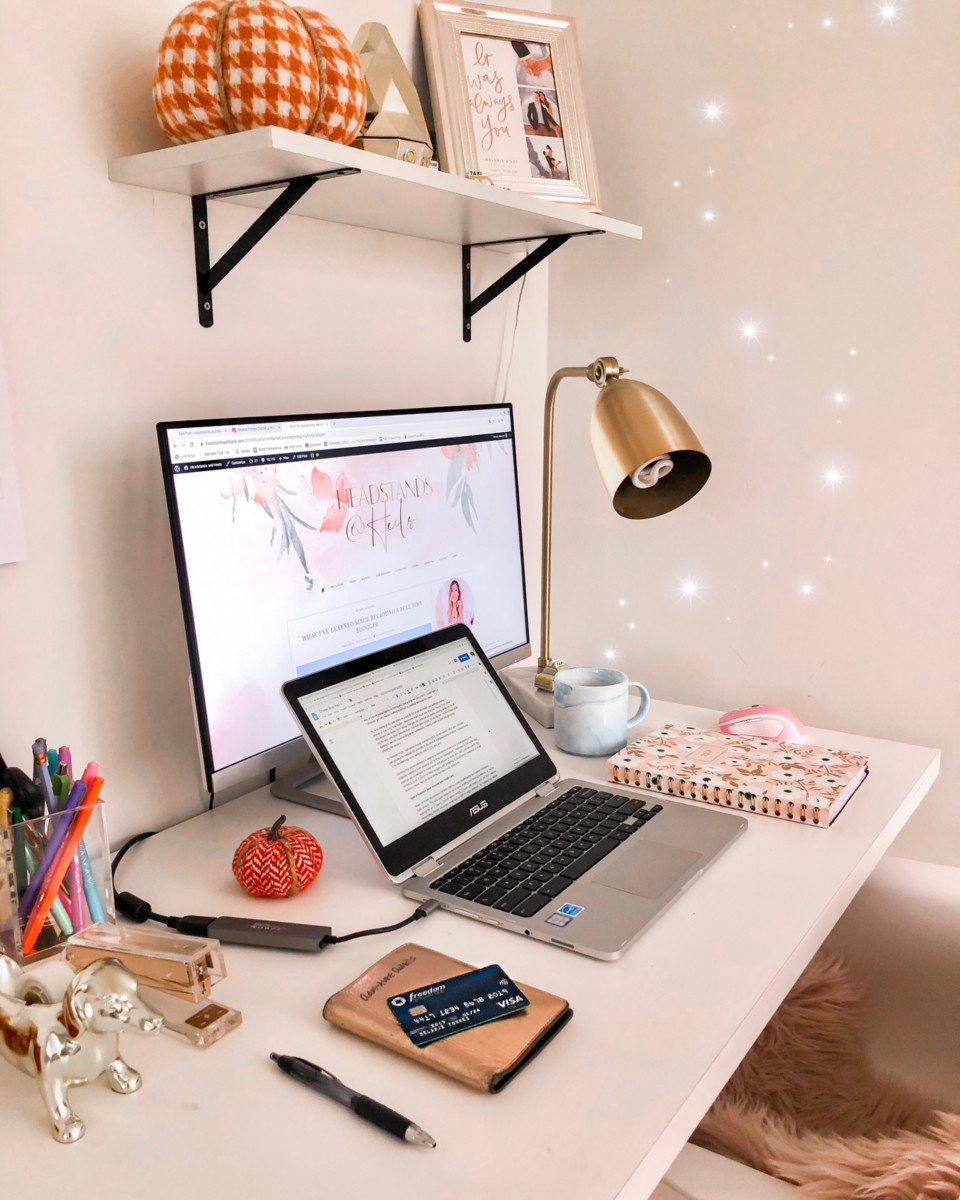 Open a Business Bank Account and Dedicated Credit Card
When I first took my business full time I filed for a sole proprietorship and opened a business bank account. This was super helpful for me in terms of billing and tracking expenses, as well as learning the art of "paying yourself" when needed.
It wasn't until nearly a year later that I realized I desperately needed a credit card for larger expenses. My husband has always preferred Chase for his main credit card, so it was natural for me to turn to the Chase Freedom Unlimited cash back credit card as a dedicated card for all of my expenses. My Chase Freedom Unlimited card allows me to earn 1.5% cash back on every purchase, and I've been using it to help with one of my biggest goals this year: the creation of a healthy home workspace. I've definitely run into a few hurdles along the way and after completing phase 1 of my office space, had to re-budget a few things before deciding on the design flow of the next part. It's been an interesting venture trying to ensure the office has a dual purpose role as a traditional work space as well as a home yoga and meditation space.
The good thing is, my cash back credit card has really allowed me to make larger furniture purchases. The office isn't quite ready for the full reveal, but I'll be looping back very soon with an update!
By the way: Chase is now offering new Chase Freedom Unlimited cardmembers a bonus offer available through their website, Chase.com and in Chase branches! You can get a $200 bonus after spending $500 in the first three months. Whether you're an entrepreneur or not, if you're looking to accomplish a goal or start a new project, I highly recommend this card!
Invest in the Operations Side of Your Business
I personally find the more "admin" tasks of a business to be quite difficult. To put it frankly… I'm not good at it! I've had to learn the hard way over and over again that investing in the operations side of your brand is one of the most important things you can do. Now I've set up automated calendar reminders to many of my clients to remind them when I should receive payment. I use tools to streamline my invoicing process and track business expenses. And I continuously update an Excel spreadsheet with my partnership/client info, including main contact information, payment amounts, and payment time period (net 30,60, etc.) These may all be super mundane, but they are crucial to help you stay on top of how much money is flowing in and out of your business.
Try Living on 50% of Your Income
I read an article on Forbes that mentioned the 50,30,20 rule. Essentially, a really great budgeting trick is to try living on only 50% of your income. The other 30% can be spent on non-recurring expenses or charitable donations, and the remaining 20% on savings. This is a great way to start understanding exactly how much you need to survive (rent, food, bills, etc.) versus what expenses you can cut out or down on each month. I started to implement this at the beginning of the year and it's one of the only ways I'm able to keep a certain amount in my bank account month over month.
I hope you find these budgeting tips to be helpful as you navigate the world of entrepreneurship to accomplish your career goals. I also highly recommend hiring an accountant to help manage your finances and to prepare your taxes. No really, please don't try and file them on your own. With things like that it's best to leave it to a professional. 😉