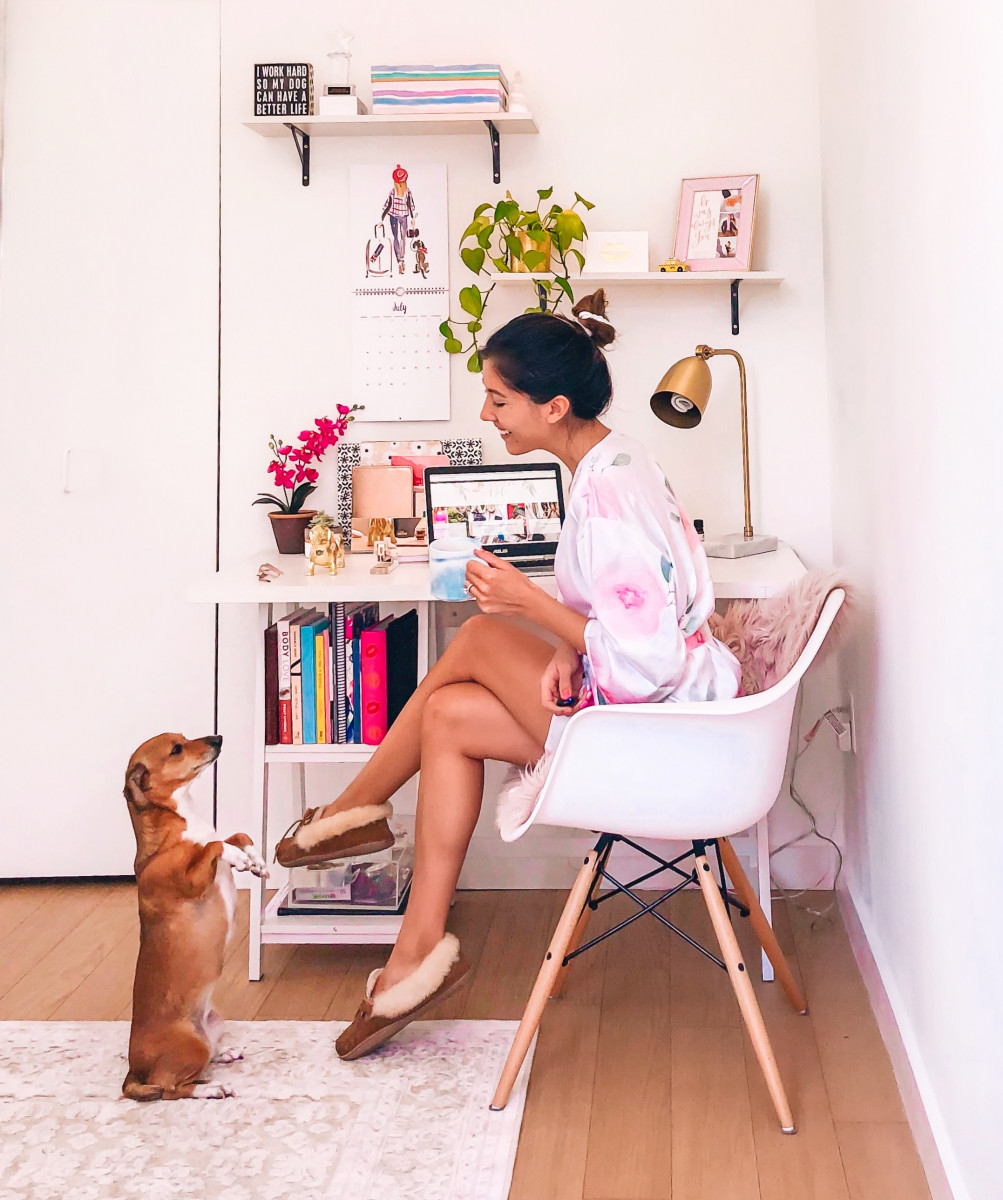 This post is made in collaboration with Chase Freedom Unlimited. All thoughts and opinions are strictly my own.
Hello lovely friend! I'm so excited to announce that my new and improved workspace is officially in the works! If you've been following my journey with this, I'm sure you're aware that my goal this year was to create a healthy WFH space that will spark creativity and joy, and contribute to healthy living. Now that my husband and I have moved into the new apartment, I'm happy to report that my workspace dreams are coming true!
This past weekend, my husband and I emptied the last of our moving boxes, hung up shelves, and put together the remaining furniture in our new apartment! It feels SO good to walk around without piles of things all over the place. The office is still a work in progress but it's both beautiful and functional. We have some home office furniture, including our desks against opposite walls and there's still plenty of room for me to do yoga and film content.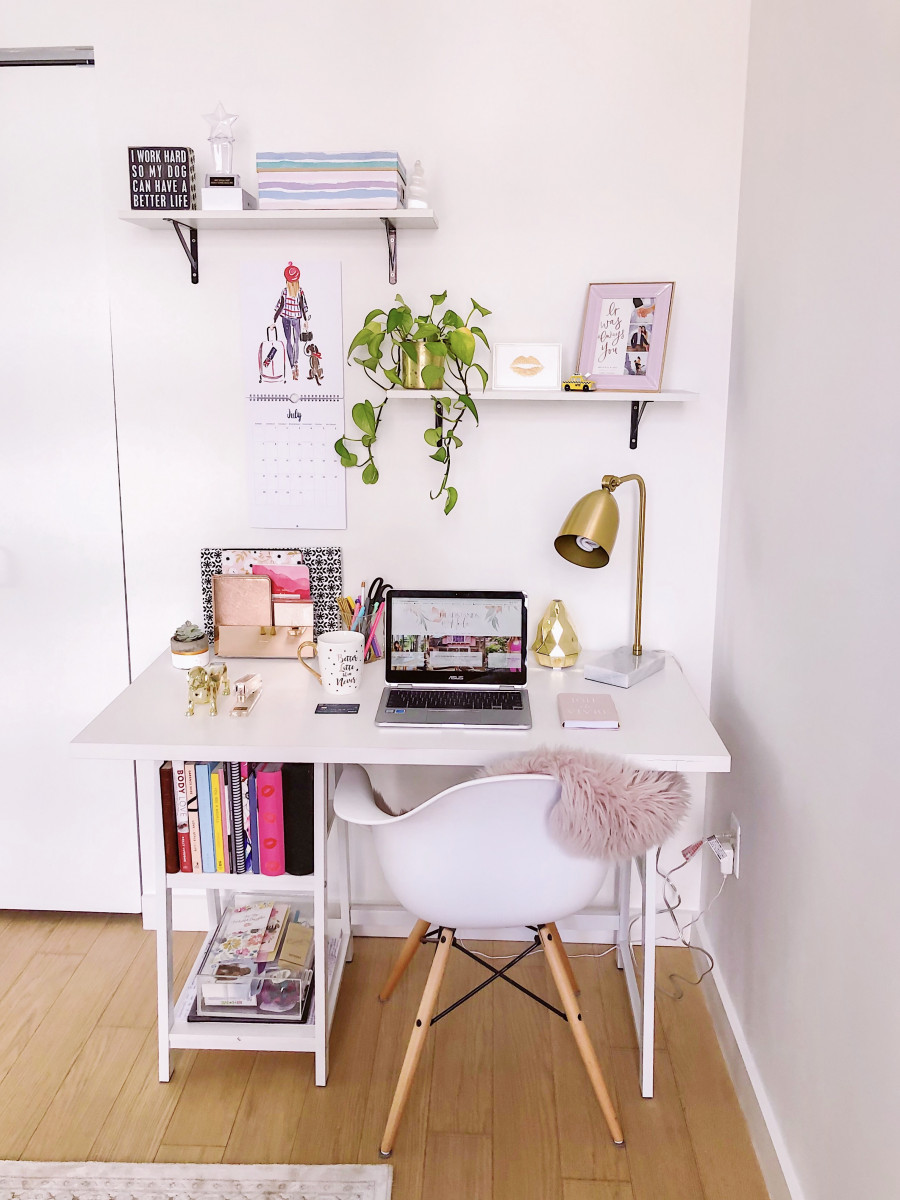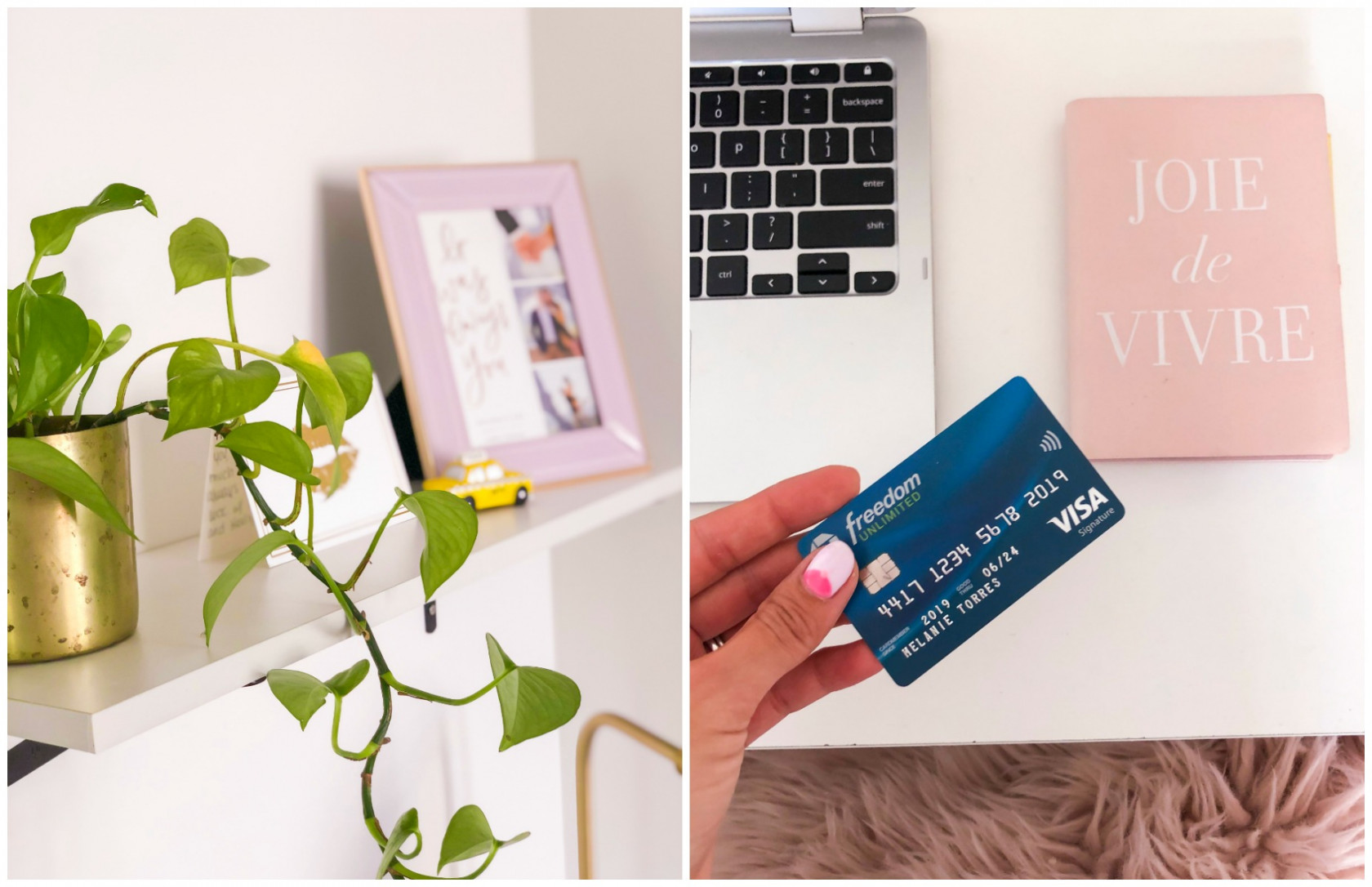 The desk and many of the contents on it came with us from the old place but it's the ROOM itself that makes it feel so different. I did decide to buy some nice shelves with my Chase Freedom Unlimited card. Since it's my main cash back credit card, I've been using it pretty exclusively to help me reach this particular goal. I love that I can earn 1.5% cash back on every purchase and can just put that money right back towards Headstands and Heels.
There are plenty of additions I'll be making to the office to make it feel more like what I need. My next major purchase is going to be a large monitor that I can hook my laptop up to. My husband has one on his desk and it's just so much more efficient than my set up.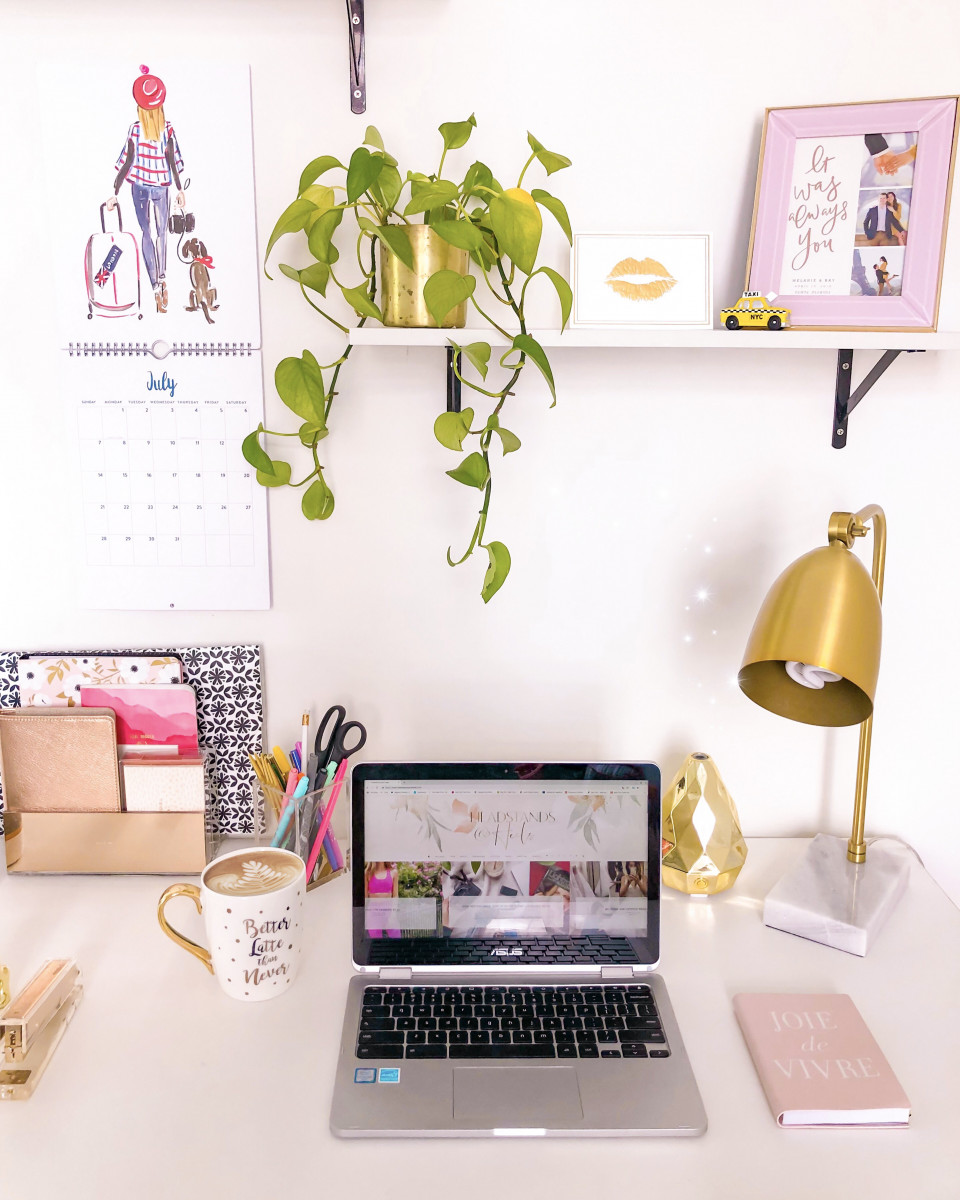 Since the desk itself is only part one of the new workspace, I'll be spending the next month making my "yoga practice" area a little more put together. I'm thinking a beautiful wallpaper on the wall pictured to the right here will really elevate the look and feel of the room. I can't wait to show you what I dream up!
Hugs,