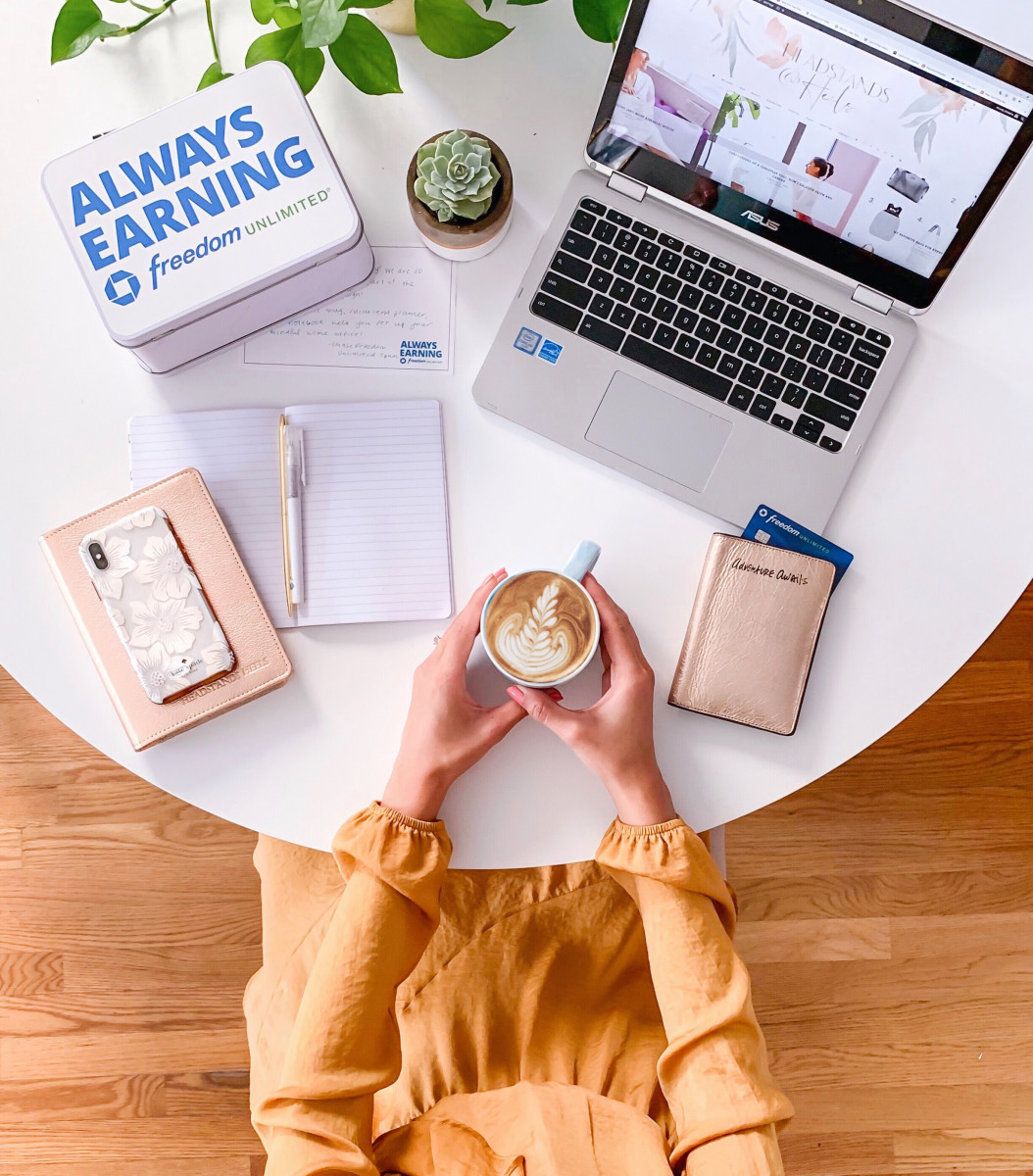 This post is sponsored by Chase Freedom Unlimited. All thoughts and opinions are strictly my own.
The careful process of goal setting and investing is an integral part of being an entrepreneur. After trading my corporate shoes for those of a full time blogger, I've made a lot of investments for my business. Some, like purchasing a Sony A7000 camera, have been able to see a return almost immediately. Others take a little more time but I know will ultimately help me in the long run. Back in January I shared my 2019 fitness goals with you all and now want to share something more specific to being an entrepreneur. This summer and through the remainder of the year, I'm delighted to be partnering with Chase Freedom Unlimited to share my #AlwaysEarning journey. Hopefully this will help any other #girlboss readers who are hustling and living their passion every single day!
My 2019 Business Goal
Creating a healthy and inspiring work-space that will nurture my creativity and allow my business to thrive.
If you've been following my Instagram, you know that Bay and I recently got married back in April. As newlyweds, we felt it was a good idea to find a new apartment to kick-start this exciting chapter of our lives! So far, the apartment hunting has been a bit of a struggle (welcome to prime rental season in NYC). However, we recently found a space that we fell in love with and meets all of our needs. Since having a work-space is such an important goal of mine, we knew our next apartment needed to have two bedrooms. This would allow for us to turn one into an office that can double as a content creation studio. Building a healthy home has always been super important for me and I'm so thrilled to see this all come to life.
I've already started pinning lots of office inspiration on Pinterest so you can follow me there if you'd like to see what I'm envisioning!
Using the Chase Freedom Unlimited Card
I recently applied for the Chase Freedom Unlimited card to help me manage my goal in a more practical way. This cash back credit card allows me to earn 1.5% cash back on every purchase (woot woot!). I really appreciate that there's no minimum to redeem rewards and the rewards don't expire. With some big expenses in the pipeline it's crucial to get every bang for my buck. And obviously earning cash back while spending is one great way to do so! The Chase team was super sweet and sent along a toolbox to help me get started with building a healthy home work-space! They must have known how much I love mugs and this one is gorgeous. Also — how cute is this little succulent holder?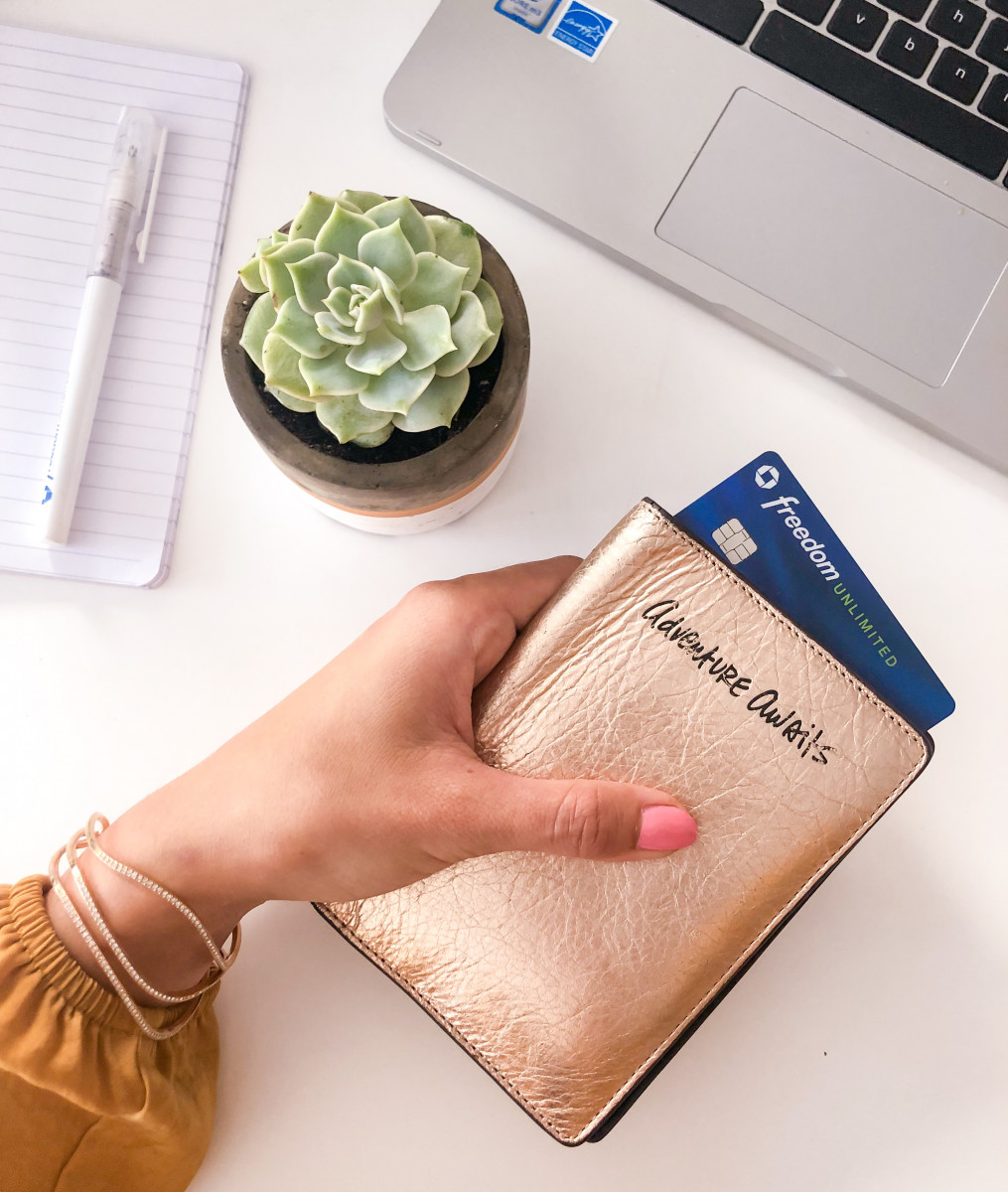 Aside from filling my work-space with the normal office necessities like a mug, pens and notebooks, there are also quite a few other things on my list. This has been divided into several parts, all of which I'll be able to share more of throughout the next few months. The first is focused on elevating my photography skills with a better tripod and wide-angle camera lens. Both are crucial in allowing me to take beautiful images and videos inside the comfort of my new office.
Of course, the first step in all of this is to land the new apartment! So please keep your fingers crossed for me and send through lots of positive vibes. I hope by next month I'll be able to do a mini reveal of how things are coming along and share the next step towards my goal.
With love,