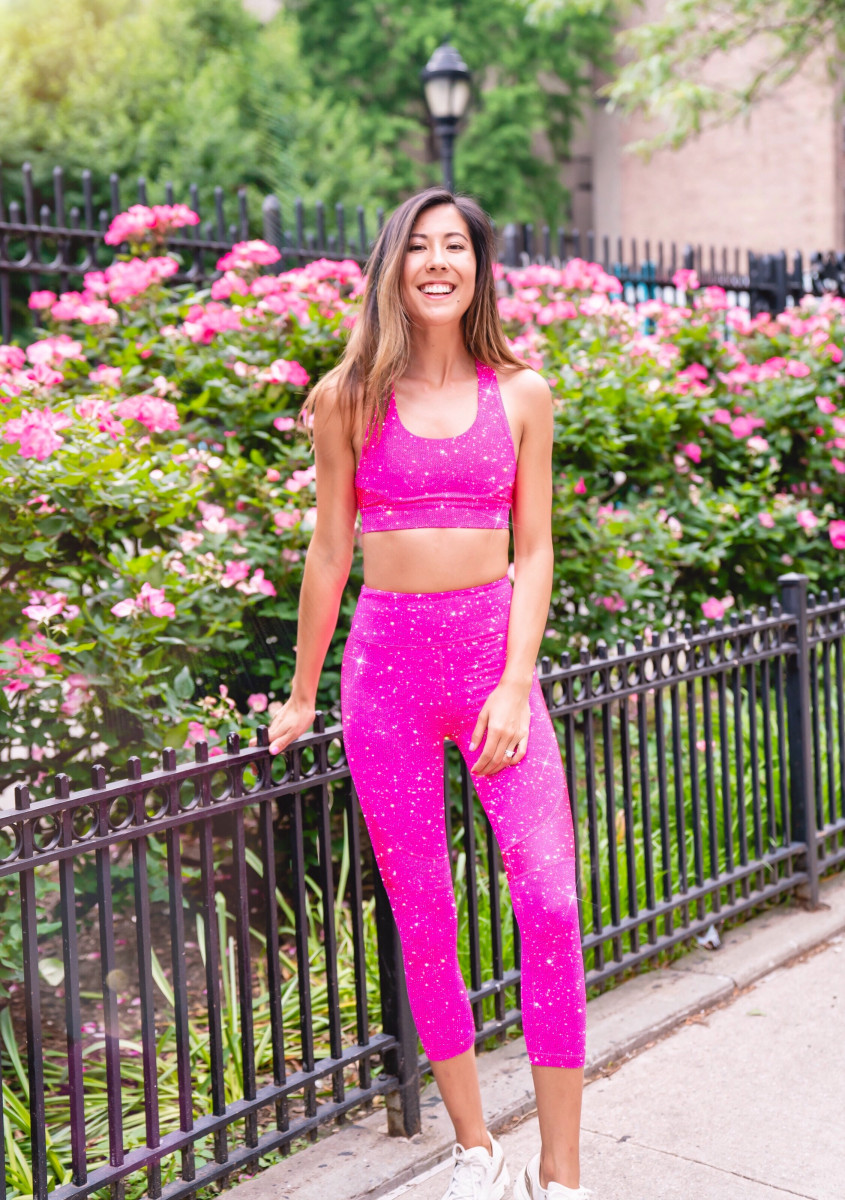 Goodbye 20s, hello 30s! As of today, I'm officially 30 years old and THRIVING! I distinctly remember watching the movie "Thirteen Going On Thirty" as a freshman in high school and thinking to myself that 30 seemed so old and so far away. Flash forward 16 years later and here I am — the happiest and healthiest I've ever been. Seeing as I'm entering a new decade, I felt it was fitting to reflect on all the highs and lows that have brought me to this very moment. I've learned so many important lessons over the years. My elementary years as a military brat taught me how to adapt and welcome change. During my teens my faith in God strengthened as I dealt with my parents divorce and the pressures of fitting in. But it's really my 20s where I learned the most about love, friendship, work, and of course, myself.
In a way, I wish I could go back to my younger self and share all these learnings with her. But since I sadly didn't receive a time machine for my birthday, my hope is that you will find some value in them. And if you're craving even more after reading this, be sure to check out my other post "50 Ways To Add More Health and Happiness To Your Life."
Here we go…
IT'S NEVER TOO LATE TO TRY SOMETHING NEW
My sophomore year of college I decided to change my career choice from Veterinary Medicine to Business Marketing. At the time I felt like I was already too far invested in the first path and I knew changing majors would set me back a year since I needed completely different prerequisites. But I did it anyway. When I was 24, I decided to start doing yoga even though I could barely touch my toes and rarely ever exercised before. At 26, after 12 years of living in Florida I decided to make the risky move to NYC. What I've learned from all of this is that it's truly never too late to change the course of your life. It's better to have tried and failed than to look back and wonder "what if."
A POSITIVE ATTITUDE WILL BRING YOU JOY
Life isn't about what happens to you, it's about how you react to each of the things that come your way. It's about shifting your perspective and keeping a positive mindset even when it's difficult. I know it may be hard to see the glass as half full instead of half empty, especially when you're dealt shitty cards. We've all been there! Unfortunately, a negative mindset typically only leads to more suffering. Positive thinking is the ability to see the silver-lining and find gratitude in what you have. And that's the stuff that leads to a life of true joy.
FRIENDSHIPS WILL COME AND GO
One of the hardest lessons I've learned is that not all friendships will stand the test of time. Some will fade naturally. Others will be painful departures. Some will simply shift as you move throughout life. The most important thing is to treasure the friendships you have and never take them for granted. Be thankful for those who have stood by you and understanding of the friends who move in a different direction. And always always be open to new friendships that align with your values and interests.
YOU CAN'T MAKE A TIMELINE FOR YOUR LIFE
When I was younger, I had a whole timeline laid out for myself. Ya know — graduate by X, get married by X, have babies by X, etc. What I've come to realize is that timelines rarely pan out the way you think they will and you may be at risk of doing things you shouldn't be doing just because you want to stick to an arbitrary calendar. Instead of trusting a timeline, learn to trust your intuition instead.
FOR EVERY DOOR THAT CLOSES, A WINDOW OPENS
Rejection is never easy but it's a part of life. Instead of dwelling on the job offers that never came or the opportunities that slipped away, it's important to keep a positive attitude. I promise if you stay positive and keep working towards the goal, something else will present itself.
NOT EVERYONE WILL LIKE YOU AND THAT'S OKAY
We spend so much of our years trying to be fit in… but at what cost? What I've found is when you no longer tie your self-worth to the thoughts of others, that's when you'll truly thrive.
STOP TRYING TO CHANGE PEOPLE
When we get close to people we start to notice everything about them. Their strengths, weakness, positive attributes and annoying quirks. It's easy to get caught up in wanting to change something about your friend, family member or S.O. But what I've realized is that if you truly love someone you will accept them for who they are. People only change if they want to change. Our job is to love and support them, quirks and all.
MAKE TIME FOR YOUR HEALTH
Our bodies work so hard for us every day and many times we treat them pretty terribly. Investing in your health may seem cumbersome or daunting, but think about how much time you spend watching Netflix or scrolling through social media. If you could spend even 1/4 of that time practicing self care think about how much better you'll feel in the long run. Take the time to exercise, drink more water, eat intuitively, etc. It's the best thing you can do for yourself.
LEARN HOW TO MANAGE YOUR MONEY EARLY
This is something I learned the hard way. I had my first job at 17 working at a shoe store in an outlet mall near my parents home. Since that day, I've always been good at managing my cash flow and I've been fortunate to have not acquired debt from college. I always thought this meant that I knew how to manage my money but unfortunately that was only one piece of a much larger puzzle. I failed to invest (in a 401K and/or IRA) early… and I also didn't get a credit card until I was in my late 20s. Crazy, I know. But my advise to my younger self would be to do all of these things as EARLY as possible to start setting yourself up for the future.
SUCCESS COMES IN MANY FORMS
Success looks different to EVERYONE. The sooner you can acknowledge that the faster you can start to define it in your own terms. Does it mean having your dream job? Or traveling the world? Perhaps it means building a family? You can create and achieve the success that you long for, regardless of what society deems worthy or not.
YOU ARE THE AUTHOR OF YOUR OWN LIFE
If you don't like the way your life is going, change it. Your life is a book and you have the pen to write each chapter. You get to determine the lead characters and you are the only one who can determine how the story goes. It starts with recognizing what you want to change and creating an action plan to make it happen.
YOUR DARKEST TRIALS WILL MAKE YOU STRONGER
Everyone has a past and not all of it is full of rainbows and unicorns. I've had my share of challenges… from extremely difficult family dynamics in my teens to being cheated on by my former fiance in my early 20s. Every challenge I've faced, no matter how large or small, has taught me something new about myself. And each one has made me more resilient and open to change.
THINK OF THE LONG TERM RESULT
Instead of doing something for instant gratification, it's much more worthwhile to think of how it will impact you in the future. My first job in marketing barely paid more than minimum wage… in fact, I could have made more money if I had continued my job in retail. However, I knew that it was giving me the experience and connections I needed for future opportunities and I knew I needed to stick with it. I'm so so thankful that I did. Good things come to those with patience and those who work diligently for what they want.
YOU CAN NEVER HAVE TOO MANY SHOES (OR LEGGINGS)
On a lighter note, let's be real… a good pair of shoes can make you feel like you're on top of the world. And leggings are basically pants now sooo it's good to have plenty of those. 😉
IT'S OKAY TO MAKE MISTAKES
I've made so many mistakes in my life and I have a feeling I'm not going to stop anytime soon. Making mistakes is simply part of experiencing things! If you don't make mistakes, you'll never learn. So don't let the fear of failing ever hold you back from doing what you want to do.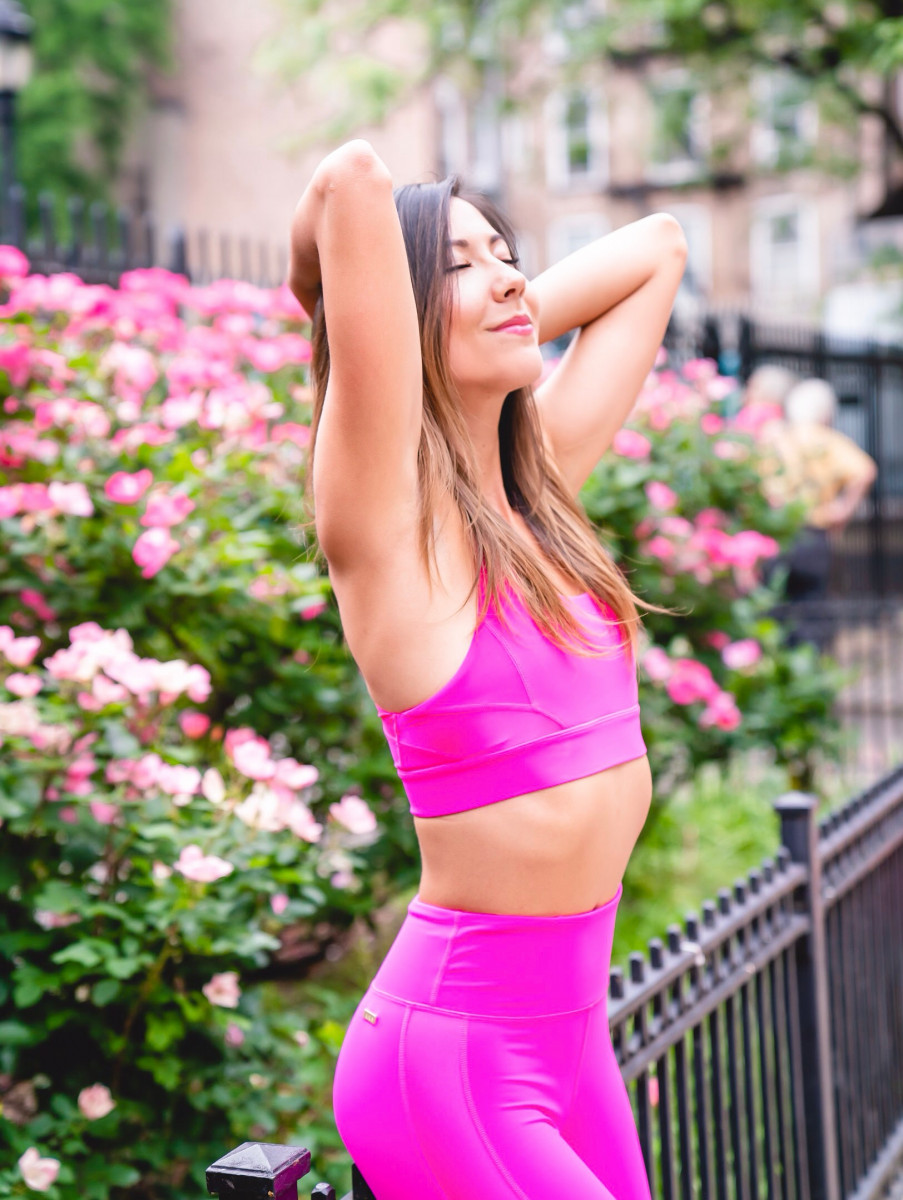 YOU ARE BEAUTIFUL JUST THE WAY YOU ARE
Seriously. Stop reading this. Look in the mirror and say these words… "I am beautiful, inside and out." Repeat this to yourself every single day and don't ever let yourself forget it.
DON'T BE SO HARD ON YOURSELF
We tend to be our own worst critic. It's obviously important to acknowledge your weaknesses but what you should never do is dwell on the things you don't like about yourself. Especially if these things are rooted in comparison. Accept the things you can't change and take the steps needed to change the things you can. The moment I realized that everyone was so focused on their own lives was the moment I realized I didn't have to take myself so seriously.
KEEP AN OPEN MIND AND HEART
The worse thing you can do is move through life with a closed off mind. It's important to hear other people's perspectives, even if they're different from your own. Not only is it a way to grow and understand things but it also fosters compassion and empathy.
WRITE IN A JOURNAL AND TAKE LOTS OF PHOTOS
I have so many journals throughout my life and I love taking a trip down memory lane. Similarly, I love my photo albums from my childhood and throughout my 20s. It's such a miracle that we're able to capture moments digitally and take them with us throughout the rest of your life. So even if you aren't posting them on the 'gram, take as many photos as you can. You'll thank yourself later.
FIND A CAUSE YOU CARE ABOUT AND LEARN AS MUCH AS YOU CAN
One of the wonderful things about being on this planet is that we have the opportunity to give back to others in some way. Whether your heart goes out to the homeless, or you're passionate about animal welfare, or you're fired up about equal rights… pick something. My heart has always been particularly focused on dog rescue, rehabilitation and adoption. That's why I've chosen to research and support legislation that will enact harsher punishments for animal abuse, and donate to organizations like the Humane Society and Hope For Paws, who are rescuing dogs in dire need. It doesn't matter what you pick but finding an altruistic cause is not only beneficial to yourself but also to the world.
WORK HARD BUT TAKE TIME TO PLAY
You've heard the motto "work hard, play hard." I honestly think it's the best way to approach work/life balance. Of course the "play" part will look very different depending on your interests and what stage of your life you're in. I mean… let's be real, I'm not going out to night clubs or parties like I did when I was in my college days. Now my "play hard" tends to look like indulging in lots of self care, booking a fun workout with a friend, or going out to classy restaurant with Bay. 🙂 The important part is that you work, work, work, when you need to and then take the time to ENJOY life.
TALK IS CHEAP
Anyone can say that they'll do something. The importance is in following through with what you say. One of my biggest pet peeves is when someone says they'll do something over and over and over again but never takes the steps to make it happen. Words without actions are meaningless.
THERE IS NO SUCH THING AS "PERFECT"
As a perfectionist myself, this is a tough pill to swallow. But it's also such a crucial realization. The life you see on someone's Instagram isn't perfect. There isn't a perfect home, perfect guy/girl, or perfect job. Strive for progress, not perfection, and simply do your best to practice gratitude every step of the way.
QUALITY SKINCARE IS EVERYTHING
During my teens my face was dotted with angry cystic acne and I always felt like I was in a constant oil control battle. Once my hormones started settling down, my skin cleared up but it's remained pretty clear thanks to swapping out my cheap skincare for quality skincare (mostly non-toxic, always cruelty-free): cleansers, serums, masks, and oils. Facial oils honestly make the biggest difference! I used to be so afraid of them but I swear they're the reason my combination type skin stays hydrated (not oily).
BE CAREFUL OF THE COMPANY YOU KEEP
'Surround yourself with the dreamers and the doers, the believers and thinkers, but most all, surround yourself with those who see greatness within you, even when you don't see it yourself.' – Steve Jobs // I've been fortunate to have a good group of girlfriends throughout every period of my life and I can see just how much of an influence each of those people played in shaping who I am today. We tend to pick up on the values, behaviors and interests of those around us. Be cautious of who you surround yourself with and never let them compromise your own growth and values.
MANIFESTATION AND PRAYER ARE POWERFUL
Positive manifestation (the act of exuding positive energy, thus attracting positive experience) and the power of prayer to Jesus work hand in hand for me. There are so many things that are simply out of my hands and by giving up this control to God, I allow him to reveal what his plan for me is. Simultaneously, as I mentioned in my previous learning about: a positive attitude sparks joy. These two together have been the only way I've gotten through some of the hardest times of my life.
DOGS MAKE EVERYTHING BETTER
My pup Nina brings me SO much joy and I can't imagine life without her. She has her faults and she can be very difficult at times, but the unconditional love I receive from her is worth it all. Bay and I are hoping to start fostering soon so Nina can have a buddy! (PS – I guess if you're a cat person you can swap out dogs for cats) 😉
GOSSIP GETS YOU NOWHERE
Let's face it, gossip is as toxic as it is fun. I've learned rather quickly that it will always come back to bite you. Not only are you risking ruining someone else's reputation but it also can make people less likely to trust you in the long run. Also, it's a poor reflection on your own character.
YOGA IS LIFE CHANGING
Most of you already know how I feel about my yoga practice. It has truly changed my outlook on health and has been such an incredible tool to establish a deeper sense of patience, gratitude and self love. It's never too late to get started and I definitely recommend it for absolutely everyone.
CONFIDENCE COMES FROM MANY PLACES
I know the saying is that "confidence comes from within" but I've found that it actually comes from multiple sources. Yes, the primary source should be that it radiates inside of you. After all, no one can teach you to be confident. But in my 30 years of life, I've realized that my confidence comes from 3 main things: my faith, my family and friends who are always so supportive and loving, and my own sense of self-worth. The goal is to find your own sources of confidence and nurture them over time so that it blooms naturally. After all, I believe that confidence truly is the key to success and to living a life you LOVE.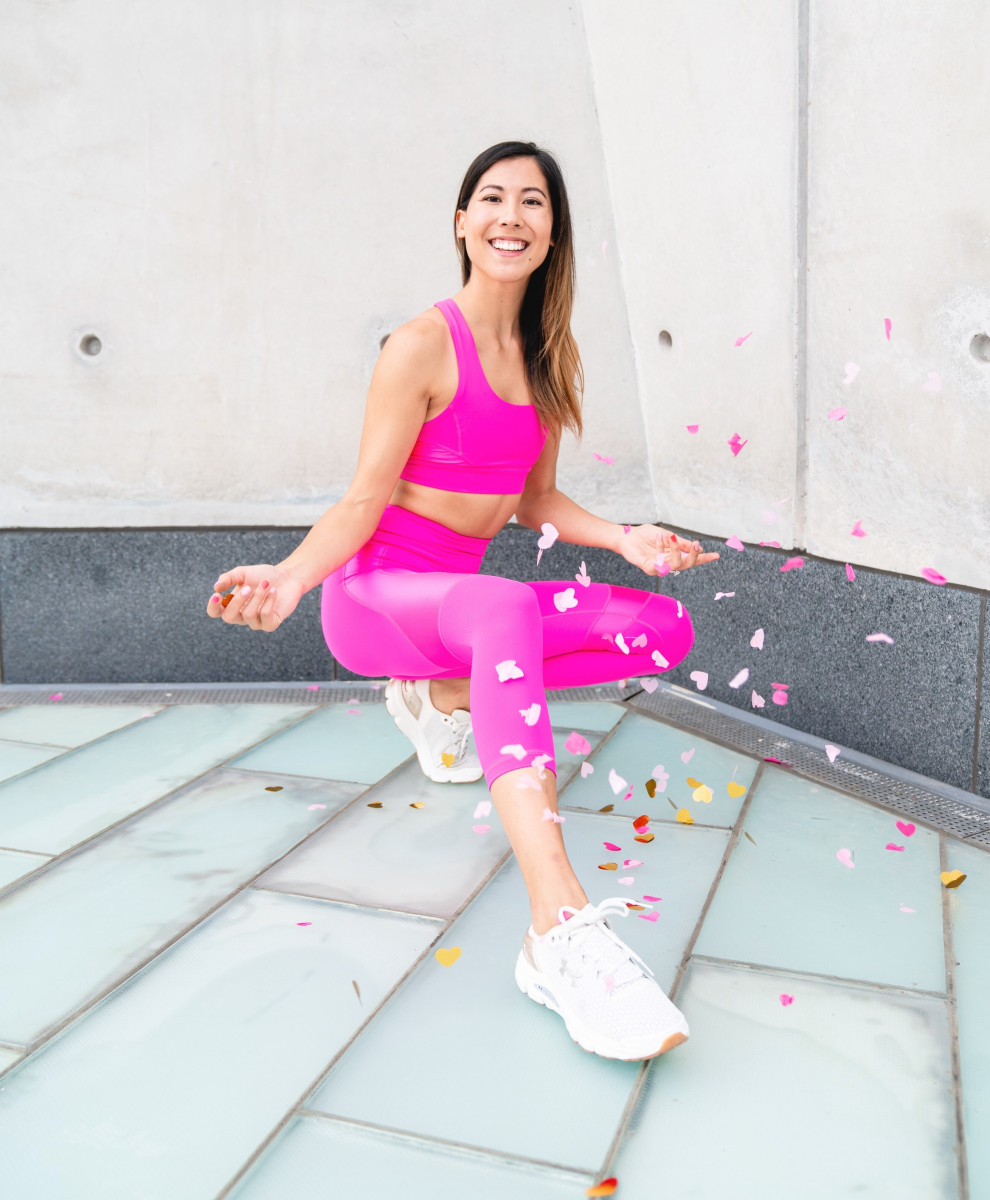 Thank you all so much for reading through these!
Cheers to another year around the sun.