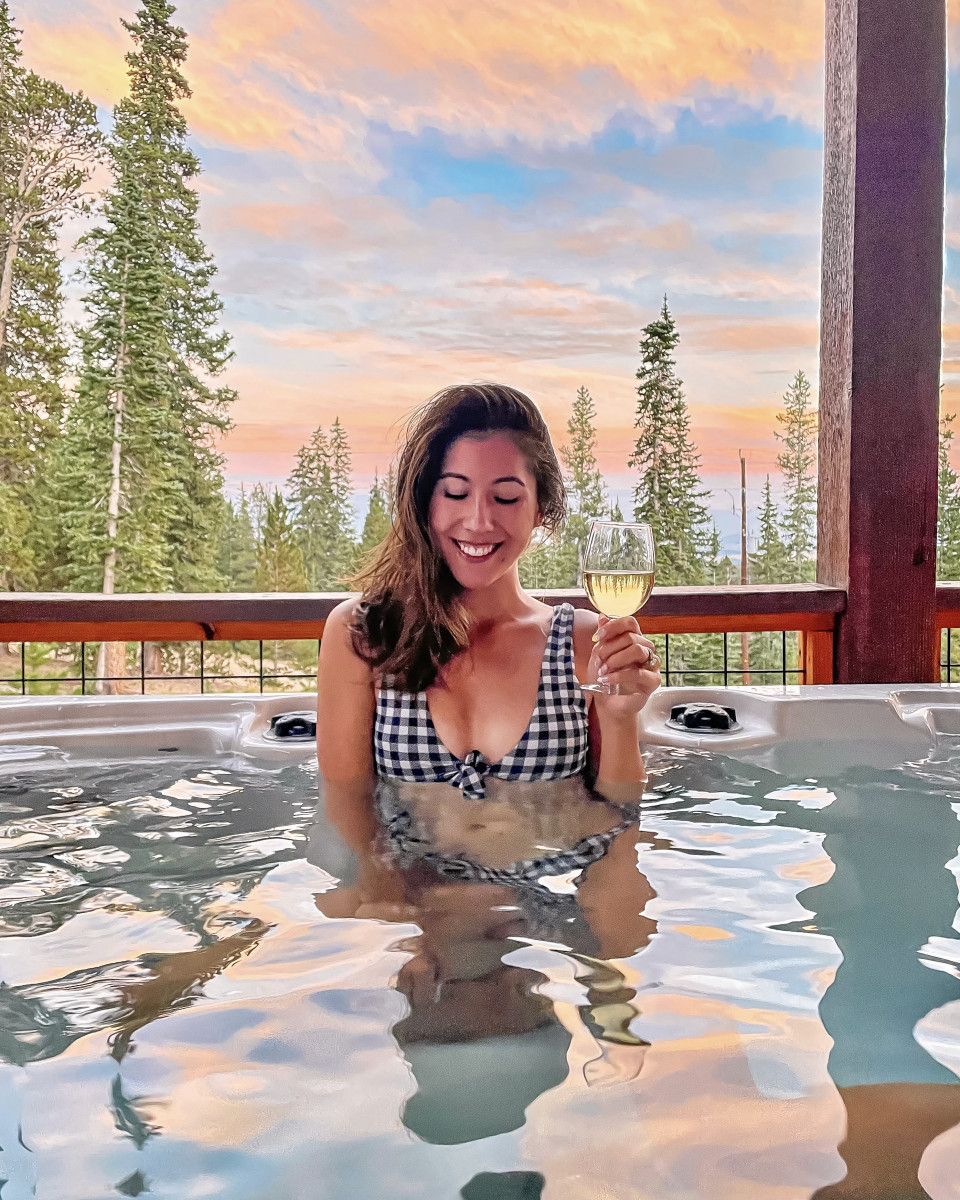 Hello sweet summer! As much as I love autumn leaves, the entire Christmas season, and beautiful spring blossoms, I have to admit I'm still a summer baby at heart. This time of year when the weather is warm, outdoor adventures are plentiful and the days are extra long just make my heart so happy. This will be my 3rd summer here in Colorado… which is kind of wild considering it feels like I just moved here yesterday. So I guess now that I've had a couple summers under my belt, I'm happy to share some tried and true favorite summer bucket list activities along with inspo that's on my personal wish list this year.
I hope that you find this list helpful as you start to plan out your own summer adventures! Be sure to tag me on Instagram if you end up doing something from this list so I can virtually tag along with you. If you find this list particularly inspiring or fun, I'd love if you could share wit h a friend!
Here we go… your very own Colorado Summer Bucket List: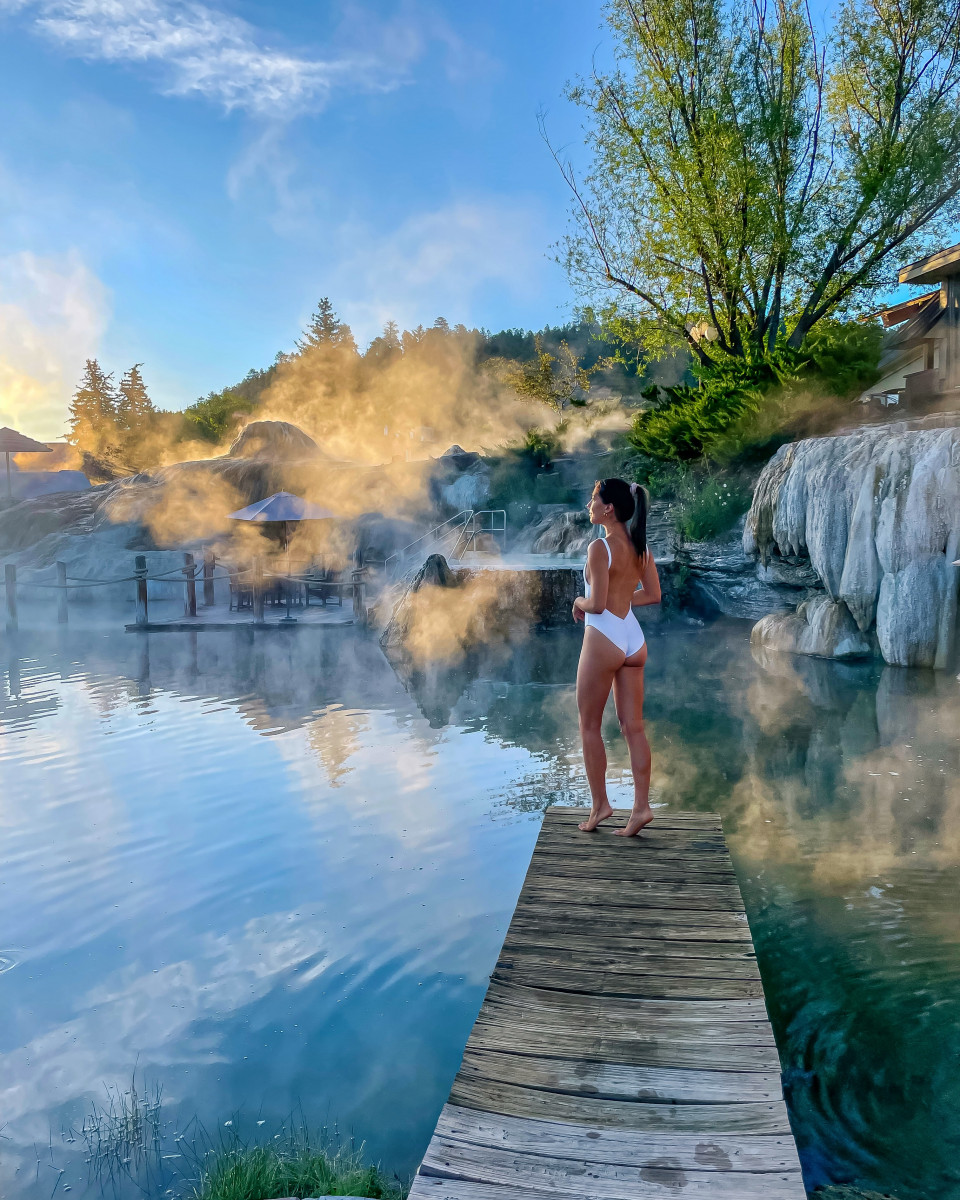 Visit a hot spring
Since Colorado lacks beaches I promise you this is the next best thing! There are so many wonderful hot springs to choose from and quite a few that are on the top of my summer list, like Strawberry Park Hot Springs and Glenwood Springs Pool.
I recently visited The Springs Resort & Spa in Pagosa Springs and it was beautiful! Pagosa Springs is the world's deepest geothermal hot spring and it feeds right into the resort's 25 different pools. The property offers a hotel to stay in, lots of wellness activities like aqua yoga, forest bathing, and sound baths. The pools overlook the San Juan river and are just a short walk from the town. I especially loved that the staff was constantly monitoring and updating the temperatures of the pools since they can range from 66 to 112°F pending the time of day.
Pick your own berries, fruits and flowers
Summertime means lots of fresh produce like strawberries and peaches along with gorgeous blooms (hello peony season) for us to enjoy. If you're looking for a fun date idea, whether it's a solo, friend or romantic kind, you can head to Garden Sweet in Fort Collins. They offer pick your own raspberries, strawberries and flowers from July-September and have such a cute little farm!
If you're itching for a little road trip, the Palisade Peach Festival is in August and there are several farms where you can pick your own peaches. Not gonna lie, growing up in Florida I always thought that Georgia peaches were the best in the country buuuut I think Colorado actually wins.
Go on a hot air balloon ride
This is one of those adventures that's high on my list. I'm not interested in skydiving, hang gliding, or bungee jumping… but I can get behind a sunrise hot air balloon ride. There are several places you can do this throughout Colorado but the one I've been eyeing is in Colorado Springs. You can book your sunrise hot air ballon adventure that comes with a complimentary toast with Rainbow Ryders anytime between June-Sept.
If you want a full list of hot air balloon rides available in Colorado you can find them on Visit Colorado's website.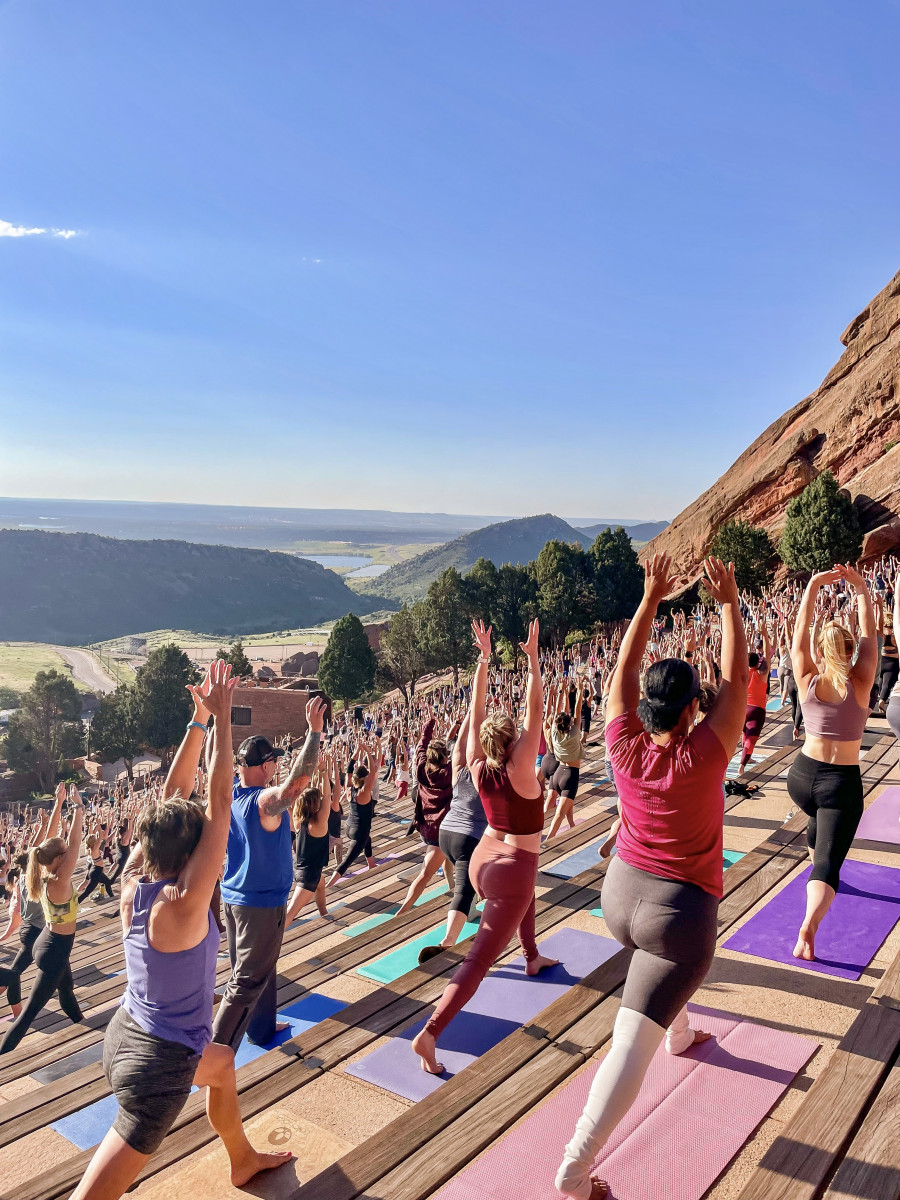 Yoga on the Rocks
If you only choose one summer bucket list thing to do in the Denver area, let it be this. I promise even if you're not a yogi there really isn't anything quite like doing yoga at Red Rocks Amphitheater while watching the sunrise over the city. It's 100% worth the early wake up time.
It was so magical that I cried the first time I went and am so excited to do this again in July.
Go to a farmer's market
Summer really isn't complete without a weekly trip to the farmer's market in my opinion. Luckily there are lots of wonderful ones to choose from in the Denver area. My personal favorite is the South Pearl Street Farmer's Market in Platt Park! My husband and I are obsessed with Sati Cold Brew so always have to bring our growlers there to fill up. The Palisade Peach tent is a must stop for seasonal fruit and I love seeing vendors like Sweet Gold Juice Co. and Pickletown Flowers.
Be sure to check out this list of Colorado Farmer's Markets for locations and times that you can visit!
View the wildflowers
Colorado is known for it's wildflowers and there are so many beautiful hikes to choose from. I'm especially excited to visit Crested Butte for the first time this summer when the wildflowers are peaking. They even have a Wildflower Festival in the beginning of July! I'm crossing my fingers that with all the rain we've had this summer that there might even be a super bloom this year.
Wherever you do go to see the wildflowers be sure to leave no trace, stay on the trail and don't pick the flowers. It's important to leave the landscape as beautiful as you found it for others to enjoy.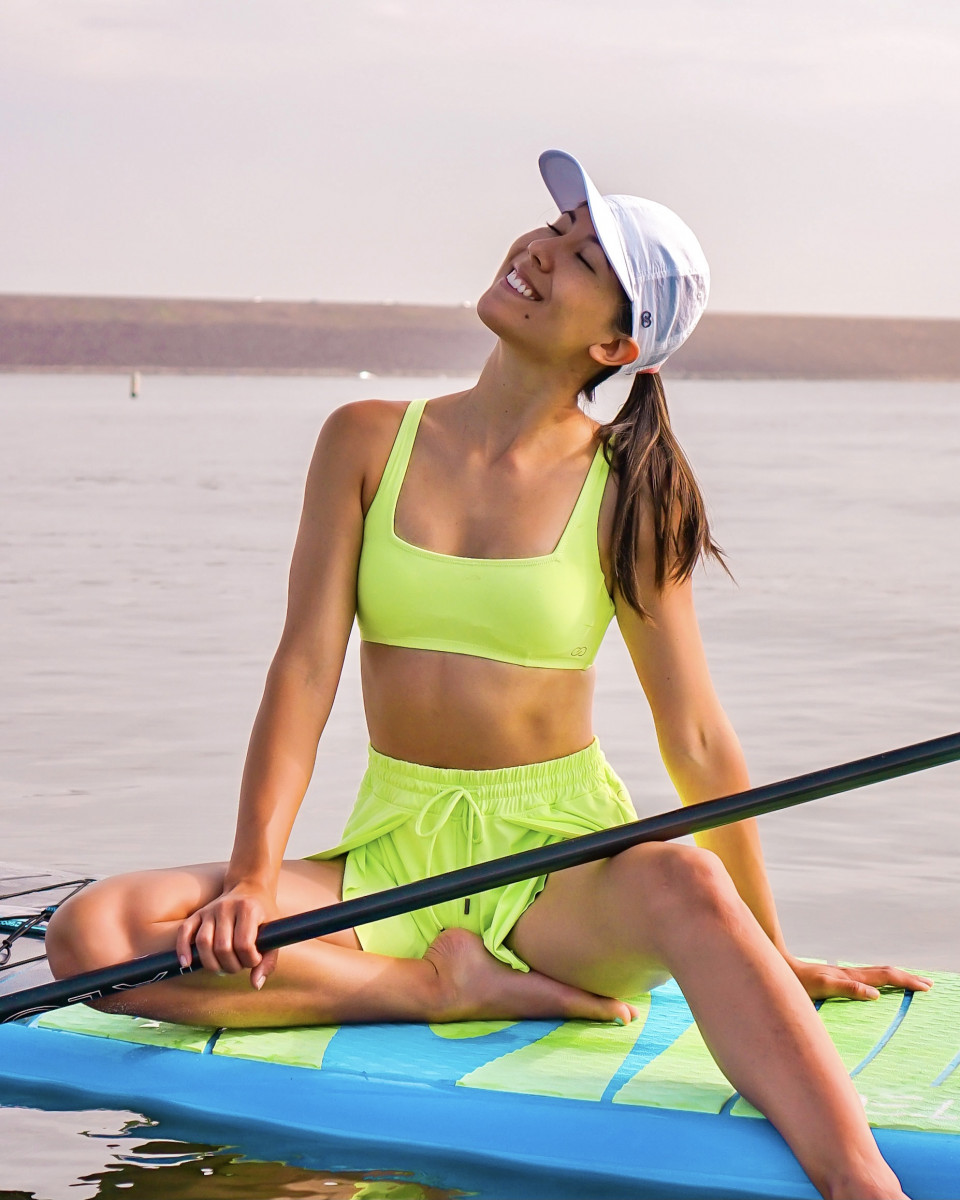 Full moon paddle boarding
If you're in the Denver area I def recommend heading to Cherry Creek State Park for a paddle boarding adventure. I did this last summer and it was so fun but I just found out about Rocky Mountain Paddleboard's special full moon paddle boarding sessions throughout the summer. They offer this at both the Boulder and Cherry Creek Reservoirs and goes for 2.5 hours starting at 7pm. It's a wonderful chance to catch the sunset and experience the lake in a whole new light!
Sunset swan boat ride in City Park
If paddle boarding isn't your jam but you still want to do something on the water, City Park offers evening swan peddle boat rides in City Park! The boats are illuminated with LED lights at night making for a very romantic after-dark date adventure. I feel like the perfect pairing to this would be a picnic in the park first followed by the boat ride and then a stop at a local cocktail bar to end the evening.
Enjoy music at the Botanic Gardens
The Denver Botanic Gardens is one of my favorite places to bring friends and family whenever they visit and during the summer you can enjoy 10 different concerts in the gardens. Music begin around 6:30pm and are a perfect setting for a picnic. They offer summer picnic boxes for purchase or you can pack your own basket with food and any alcoholic beverages. Arrive early to stroll through the gardens before setting up your picnic and enjoying the concert!
Go whitewater tubing down a river
One of my favorite Colorado summer activities so far has been tubing down Clear Creek in Golden. You can rent your own single or double tube at Adventure West and walk it up the river before you float down. Fair warning, the river can be very fast and rough so don't expect a lazy river floating experience. The double tubes are harder to flip so I do recommend going with a friend if you're worried about that! There are lots of little rapids but it's so much fun and definitely a fun group activity.
Afterwards I recommend walking over to the Golden Mill for beers, ciders and food. It overlooks the river so you can watch others float their way down stream.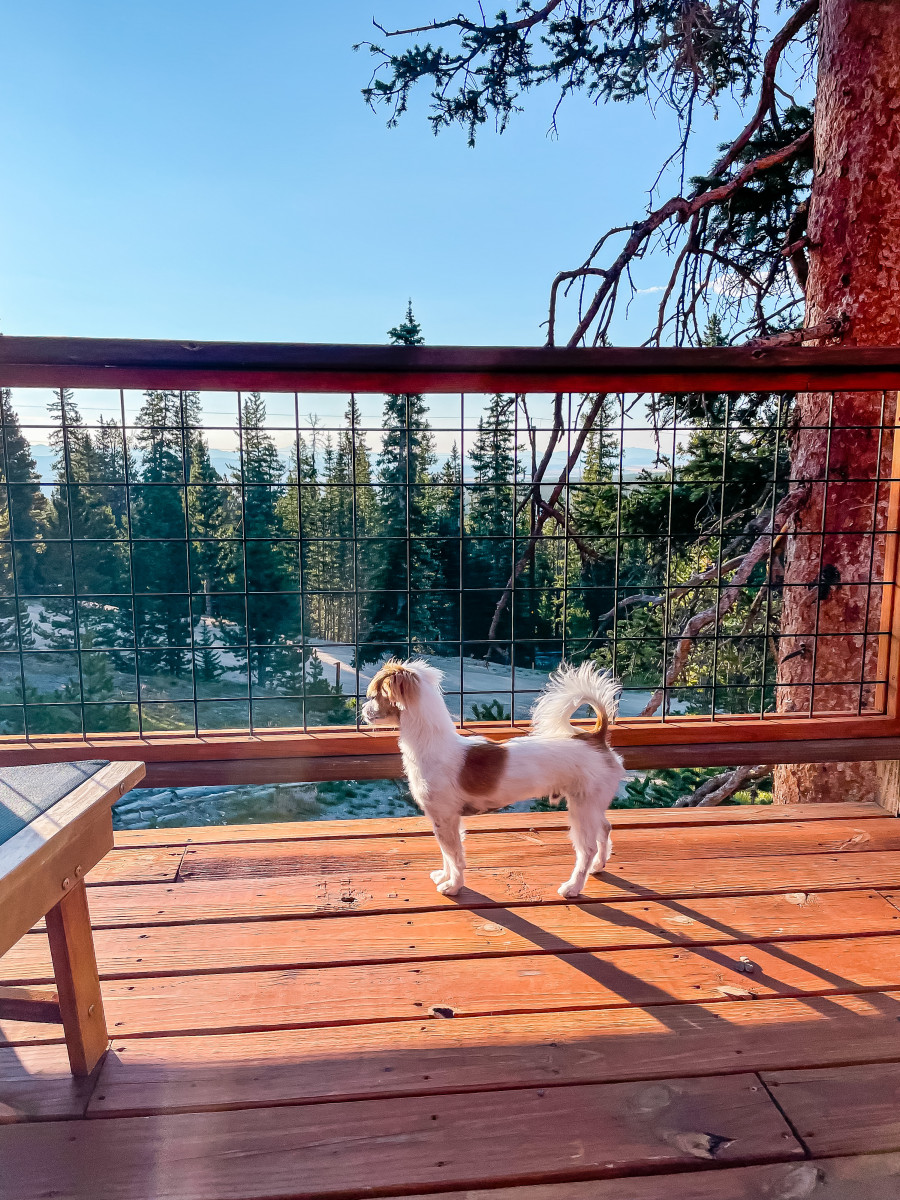 Stay in a mountain cabin with friends
If you haven't stayed in a cabin do you even live in Colorado? Summer is such a great time to book a mountain cabin with friends on Airbnb and Vrbo because the rates tend to be a lot less than during ski season. During our first summer here my husband and I booked a cabin for us and the pups in Fairplay and we had the best time! The cabin was super discounted but filled with the best amenities including a game room, upstairs deck that was perfect for sunrise/sunset watching and a hot tub.
If you're interested in staying in Breckenridge, we stayed at Southern Pines Cabin during the winter and it was absolutely perfect! It's super close to downtown Breck and has two beautiful decks, multiple bedrooms, and a hot tub. Definitely a summer bucket list staple!
Take a scenic train ride
A scenic train ride is a relaxing way to see this beautiful state's scenery and learn some history. There are several to choose from including the Royal Gorge Route, Georgetown Loop Train, and Durango Railroad.
These trains were established during the gold mining boom in the late 1800s and have been restored for daily trips today! Some of the rides even offer time for a hike, like the Leadville Wildflower Train, and many offer food and drinks with different customized experiences so you can choose what works best for your occasion. I haven't done this yet but it's high on my bucket list and even something that can go into Fall (for autumn leaf peeping!)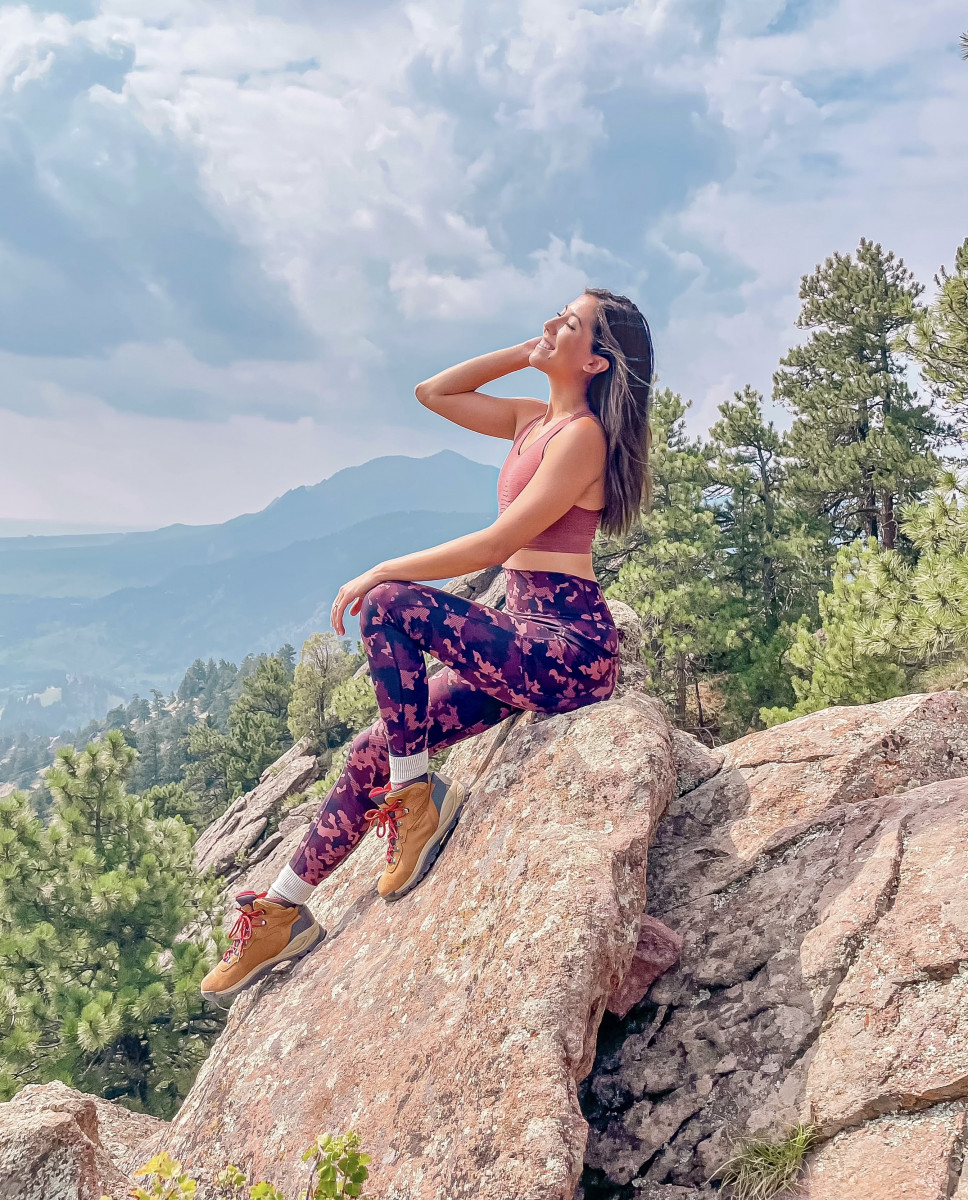 Hike a 14er
Prior to moving here I had no clue what 14er even was. I quickly found out that it stands for any mountain that is over 14,000ft and hiking one is weirdly a Denver right of passage. We haven't attempted one yet but now that it's our third summer here we are feeling very ready to take one on!
Pike's Peak is a really popular one near Colorado Springs but there are over 50 of these super tall mountains throughout the Rockies so there are plenty to choose from. It's best to go early morning to avoid any potential afternoon thunderstorms and make sure to dress appropriately, bring a first aid kit, and pack lots of water! There are plenty of stores that sell canned oxygen too if you're nervous about the altitude.
Ride the Breckenridge Alpine Coaster
There may not be a Six Flags here in Colorado but when's the last time you were on a mountain rollercoaster? This is something on my summer bucket list and I'll report back once I try it.
On weekends, head to Breckenridge and get ready to race down the mountain on their goldrunner rollercoaster track. This 2500 ft track twists and turns through the forest and not gonna lie, it looks like so much fun! They do have rider height and weight requirements if you're thinking about bringing kids so be sure to check that beforehand.
Afterwards, go on a scenic hike or have dinner at one of the restaurants in downtown Breck. If you're looking for a great photo opp spot I recommend Sapphire Point Overlook in Dillon, just 25 min outside of Breckenridge.
Glamping under the stars
If backpacking or tent camping isn't your cup of tea, may I suggest glamping? I used to camp pretty often with family when I was younger but haven't been on an official camping trip in over a decade. Since I'm quite out of practice I feel like glamping is calling my name and it's exciting to see that Colorado has many to choose from.
You can use sites like HipCamp to find yurts, tree houses and glamping tents near you. There are also full on luxury camping resorts like Black Tree Resort , Arapahoe Valley Ranch and Vail Collective Retreats that offer plenty of amenities, experiences and dining options!
Watch a movie at Red Rocks
When concerts aren't happening at Red Rocks Amphitheater there are a few movies that they show throughout the summer! Be sure to get your tickets in advance. This summer they are showing Mama Mia, Jaws, Black Panther, Top Gun Maverick, and Star Wars Return of the Jedi. We didn't have a chance to do this last year so I'm really looking forward to packing a cooler and planning a date night for us during one of these showings!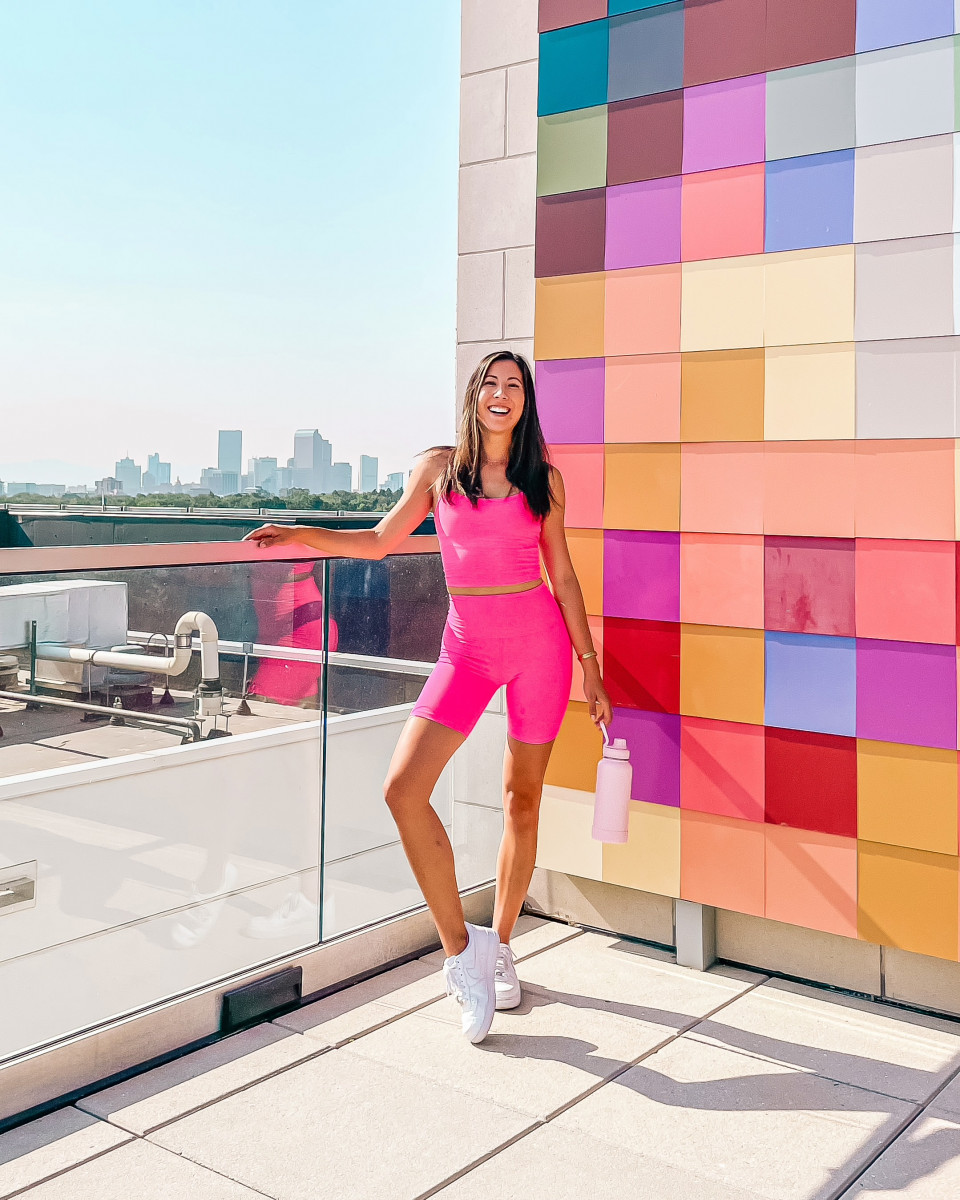 Enjoy a rooftop yoga class
If outdoor workouts are on your summer bucket list I recommend checking out several Denver rooftops that are offering wellness pop ups and yoga classes throughout the summer and fall! There are sunset yoga classes happening nearly every evening at Espadin in LoHi , Mindful Monday free yoga classes at the Halcyon in Cherry Creek, Wellness Wednesdays sponsored by Athleta at the Catbird in RiNo and Stretch & Sip Saturdays at the Hilton Garden Inn in Union Station.
Hike to an alpine lake (and maybe even take a dip!)
Yes mountain lake water is freezing since they're fed by snowmelt but during the dog days of summer, I definitely think doing a partial dip or full on quick cold plunge could be really fun! There are some absolutely stunning hikes throughout Colorado that have lakes that you can check out. Just note that some don't allow swimming so you'll have to check out the rules before planning your trip! A few that are on my list include:
There you have it! These are a few of the activities that I have on my Colorado Summer Bucket List for 2023 and I hope you found this helpful as you plan your own adventures. If you're looking for more to do in the city of Denver itself, I highly recommend checking out my Denver Guide (which I will be updating soon).