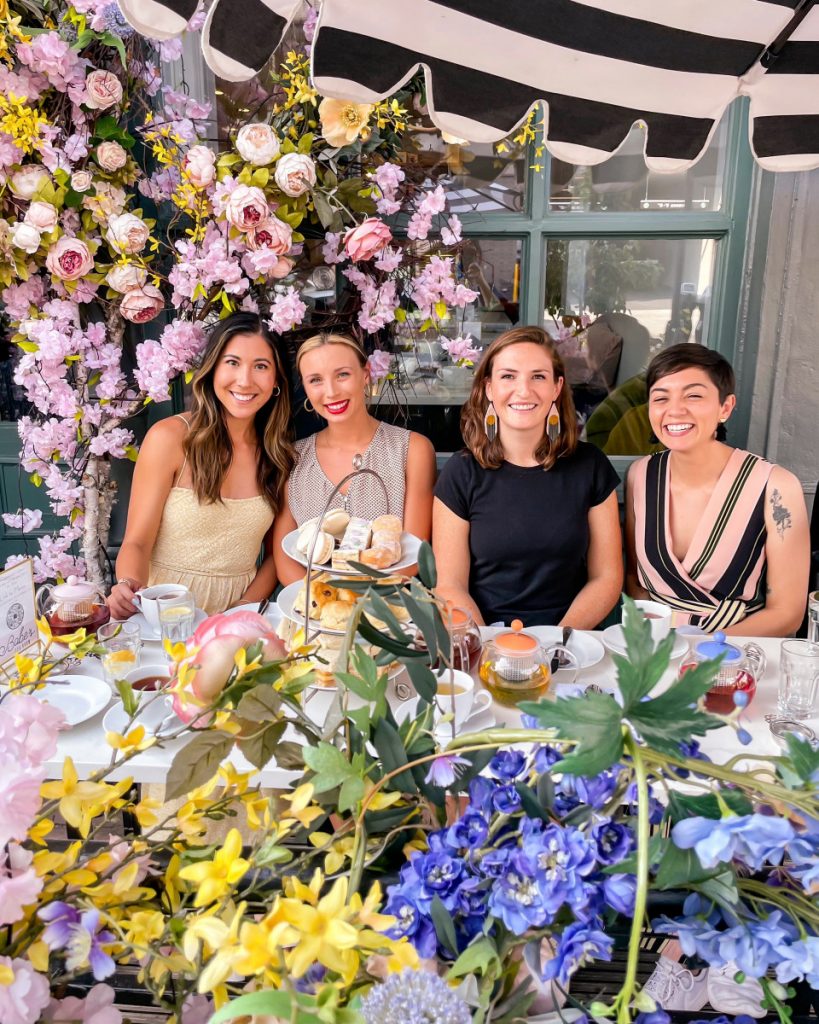 It's been nearly a year since we made the cross-country move from NYC to Denver and what a wild transition it has been. For several months I missed our former life in Brooklyn intensely. Despite the excitement that comes with a fresh start in a new city, there can also be a lot of pressure and fear. Friendships have always been incredibly important to me and moving somewhere where I knew no one except for my husband was daunting. I knew I'd have to prioritize building a new social circle and despite having done that when I made the move from Florida to NYC 6 years ago, it somehow felt scarier this time around.
The good news is, almost a year later I truly feel at home in this city and have fully embraced all the amazing things Denver offers. And I'm grateful that so much of the reason why I'm able to feel more comfortable here is because of the new friendships I made along the way!
Since I'm just one of many people who made a big move during these past few years, I thought I'd share some tips that have helped me make friends in a new city. These are entirely based on my own personal experiences and I hope you can find some nuggets that will help you in your own journey.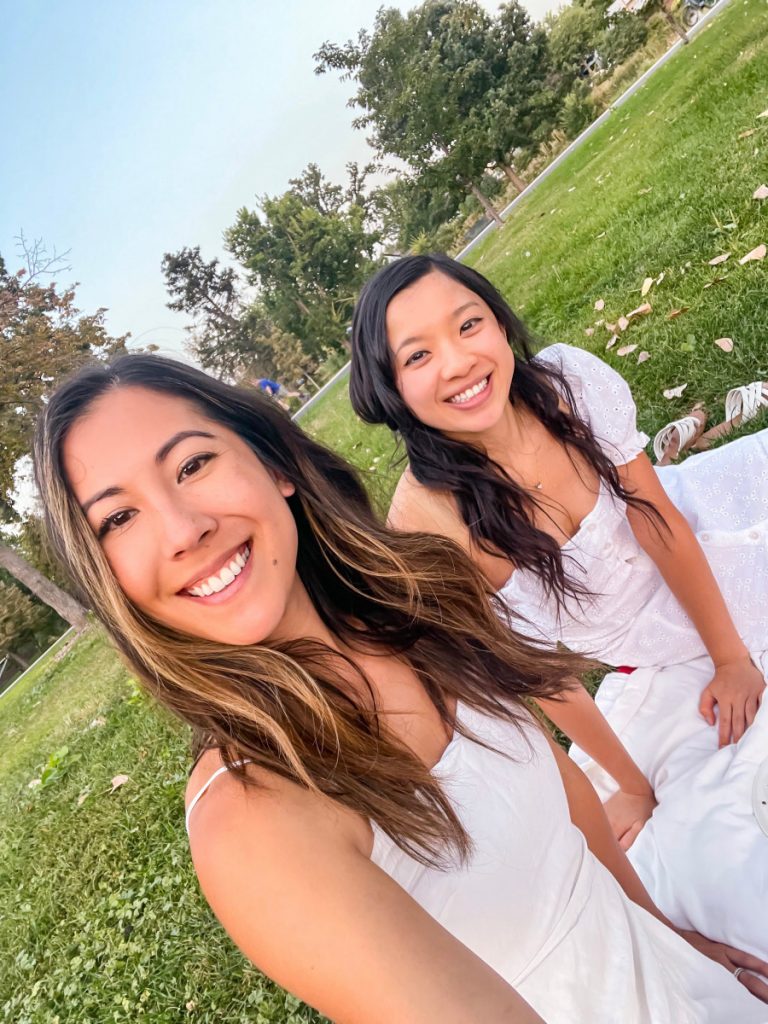 Use your current network
Before you make the move to a new location be sure to tell people about it! And I don't just mean your family and closest friends. Chances are you have a wide range of colleagues (past and present) and acquaintances that may know some cool people who live in the city where you'll be relocating.
Don't be afraid to cast a wide net! The wider you cast, the more fish you'll potentially catch right?
There's really nothing better than personalized introductions and it's one way that I've made an amazing friend here in Denver. I'm actually about to go ice skating with her and some other friends right now! The best part is if you share a mutual friend it's one guaranteed thing you'll have in common.
Say yes to invitations
It can be easy to fall into the trap of sticking with the one or two people you know when you move somewhere new. It takes effort and courage to make plans with someone you're not familiar with. Even as an extrovert there are times when I'd much rather stay at home nestled up on the couch with my husband and pups than hangout with someone I don't really know.
Hear me out though, you gotta start thinking with a "yes" mindset. If someone invites you to get coffee or go to an event, say yes and commit to it.
When I first moved here someone reached out to me on Instagram asking to get coffee. After our coffee date, she invited me to go to a work party that she was hosting at her house. I immediately said yes but the day of the event I started feeling super nervous! I would be "the outsider," the only one who didn't work for the company and I wouldn't know anyone other than the host. Thankfully, nerves aside, I mustered up the courage to go and ended up meeting a girl who also had just moved from NYC to Denver. We instantly hit it off, became super quick friends, and now 7 months later we're hosting a wellness retreat together!
So through this series of events, I gained two new friends. All because I said yes to coffee and then yes to an invite completely outside of my comfort zone.
Be a proactive planner
A good friend of mine who is no stranger to moving locations and subsequently making new connections, gave me a very useful tip.
After hanging out with someone, always make plans for the next time you'll see them and put it on the calendar.
Not only does this eliminate the awkward "we should do this again sometime" sort of exchange but it also shows that you're truly interested in seeing them again. We all have super busy schedules so by being proactive, you'll find time that works for both of you before your calendars are booked solid. Not to mention it gives you both something to look forward to! This doesn't work every single time but it's a good habit to adopt.
Once you have a few acquaintances and friends, plan a group outing together! It's always a great feeling to connect people and if they hit it off it also makes future hangouts that much easier.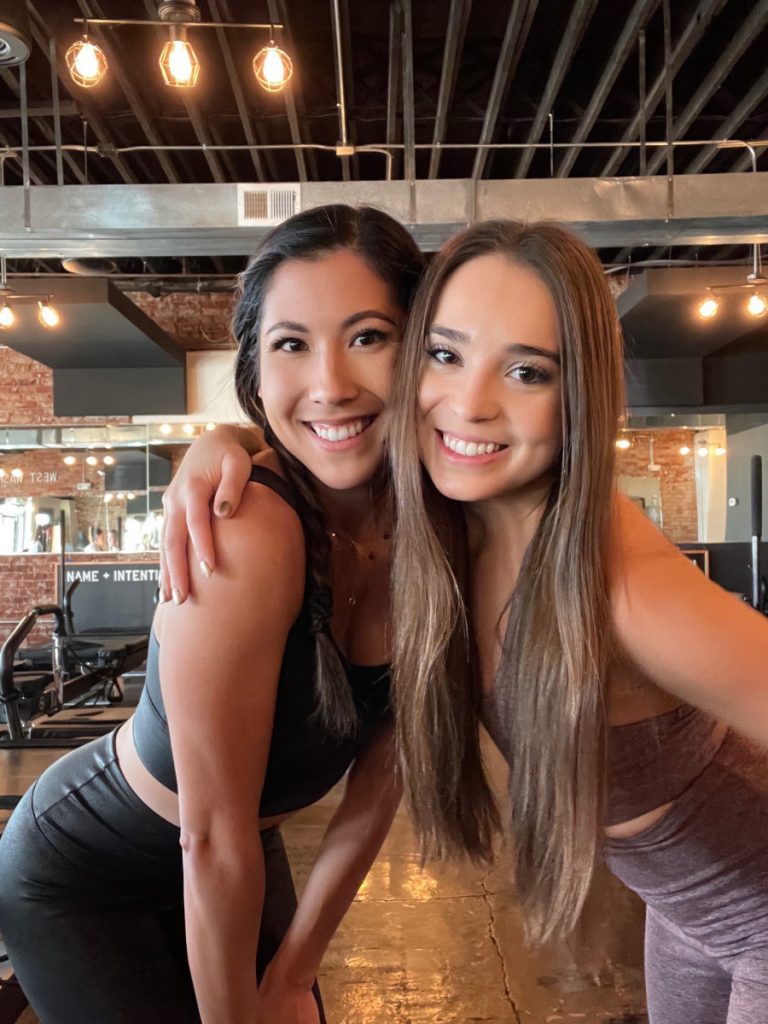 Join a studio, class, FB group or club
Unlike our college days when friendships were formed based on being in the same classes or sorority houses, you have to seek a different kind of common ground as an adult.
Colleagues are a great place to start but there's also something really special about exploring hobbies that you find fun and interesting.
I'm obviously partial to finding friends who are interested in health and wellness, which makes fitness studios a perfect place to make connections. But if forming new acquaintances while working up a sweat isn't your idea of fun, don't fret! I guarantee there are so many club and class options that are happening in your city. If you're a bookworm, go to your local bookstores and see if they have a monthly book club. If happy hour sounds more fun to you, look into wine or beer clubs at local breweries! And don't be afraid to join relevant Facebook Groups or Meetup.
By staying true to activities that make you happy, you're opening yourself up to find more people with similar interests and personalities.
Don't rush the process
It takes time to settle into a new environment and even longer to make new meaningful connections. The in-between time can definitely feel lonely but it's also a chance for you to cultivate independence and repeatedly step out of your comfort zone. Whatever happens, don't get discouraged.
Be gentle with yourself and recognize how much strength it takes to put yourself out there!
It may take longer than you anticipated to start creating true friendships but every new coffee meet or dinner date will make the process easier.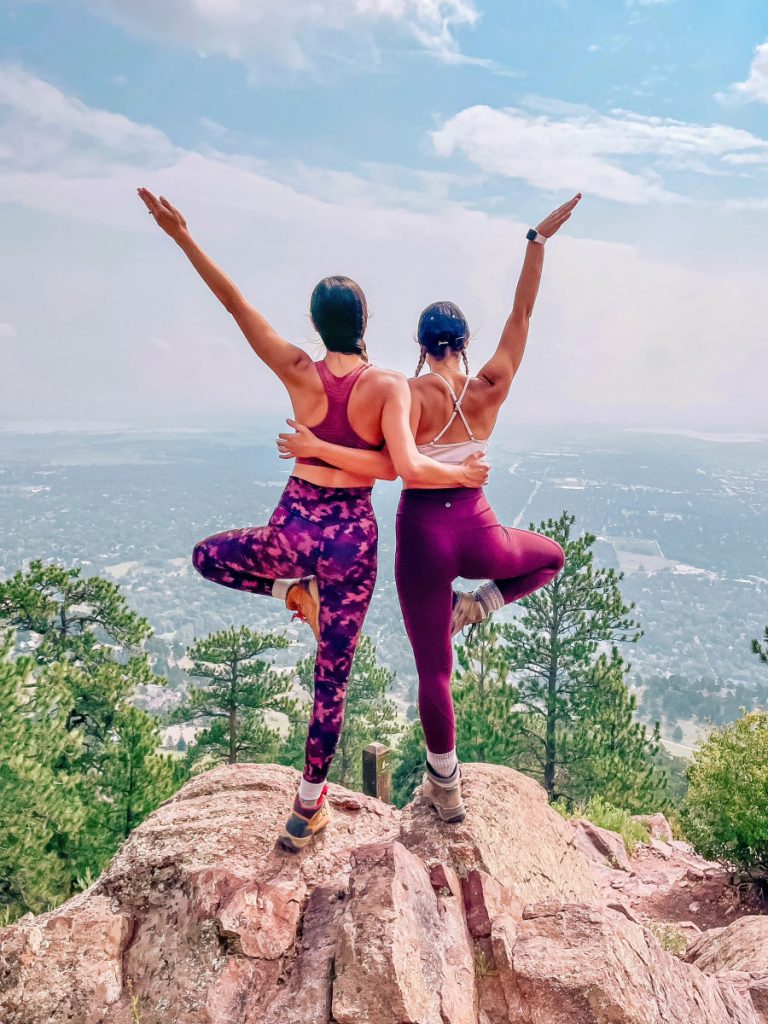 The truth is, making friends as an adult is hard work. It takes time and effort to build a new social circle but it 100% can be done. And truthfully, because you DO have the option to be super picky about who you surround yourself with, chances are the friendships you form now will be super fulfilling.
If you have any questions that you'd like to ask, please don't hesitate to reach out. And if you're in the Denver area and looking to connect — I invite you to look into my wellness group: Denver Fit Friends. I've been hosting monthly events and can truly say the ladies who attend have been absolutely lovely human beings.
With love,