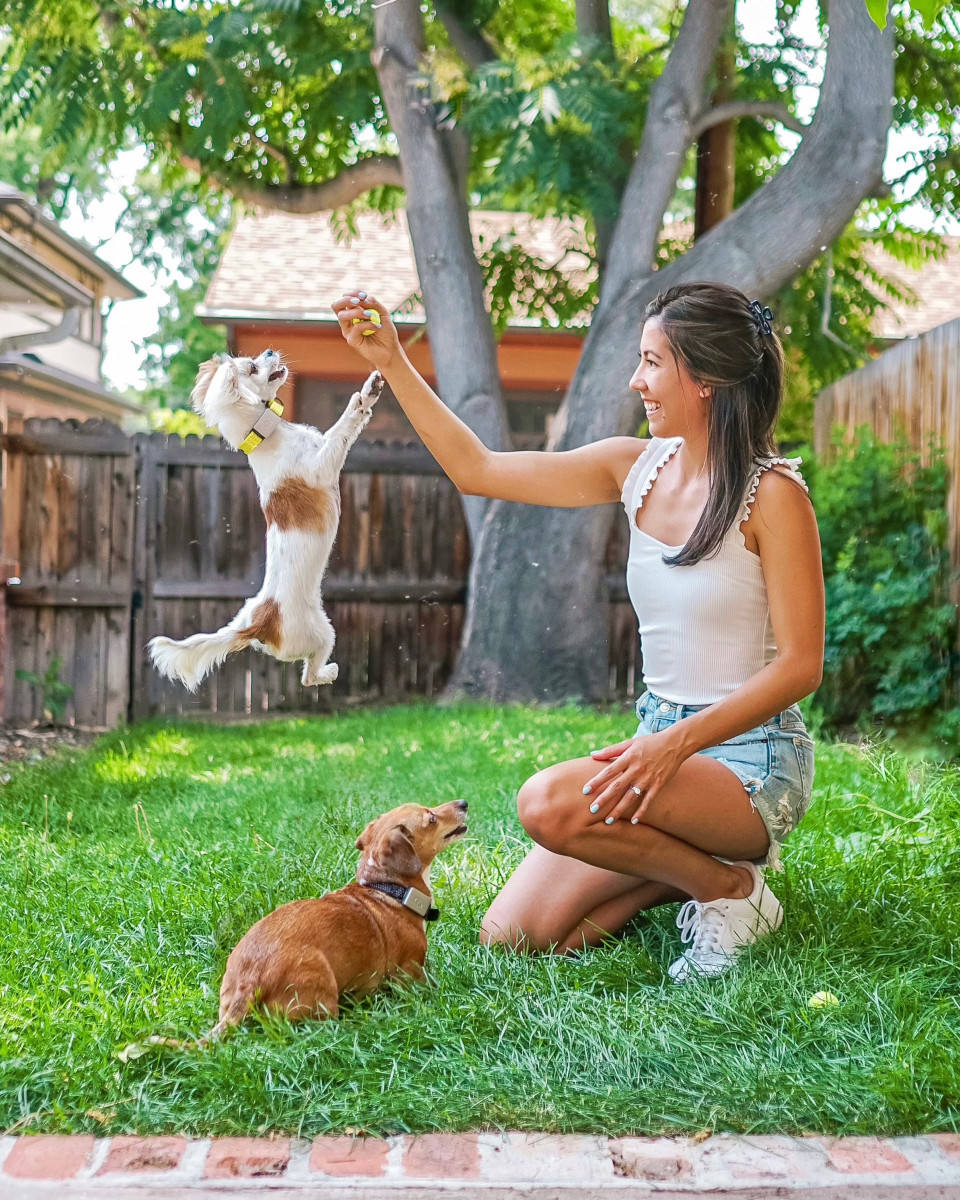 If you've been following me for awhile it's no surprise that I love dogs. In fact, my two rescue pups Nina and Chip have made cameo appearances throughout all of my social channels. Throughout the past eight years with Nina and two with Chip, they've been able to test out a wide assortment of dog products. After sharing many of them sporadically on Instagram and in my annual holiday gift guides, I've decided it was time that they had their own post on the blog for any of you pup parents to reference!
Below you'll find their most recommended products based on all the categories they could think of. For size reference, Nina is a 16lb dachshund mix and Chip is a 8lb chihuahua mix.
Harness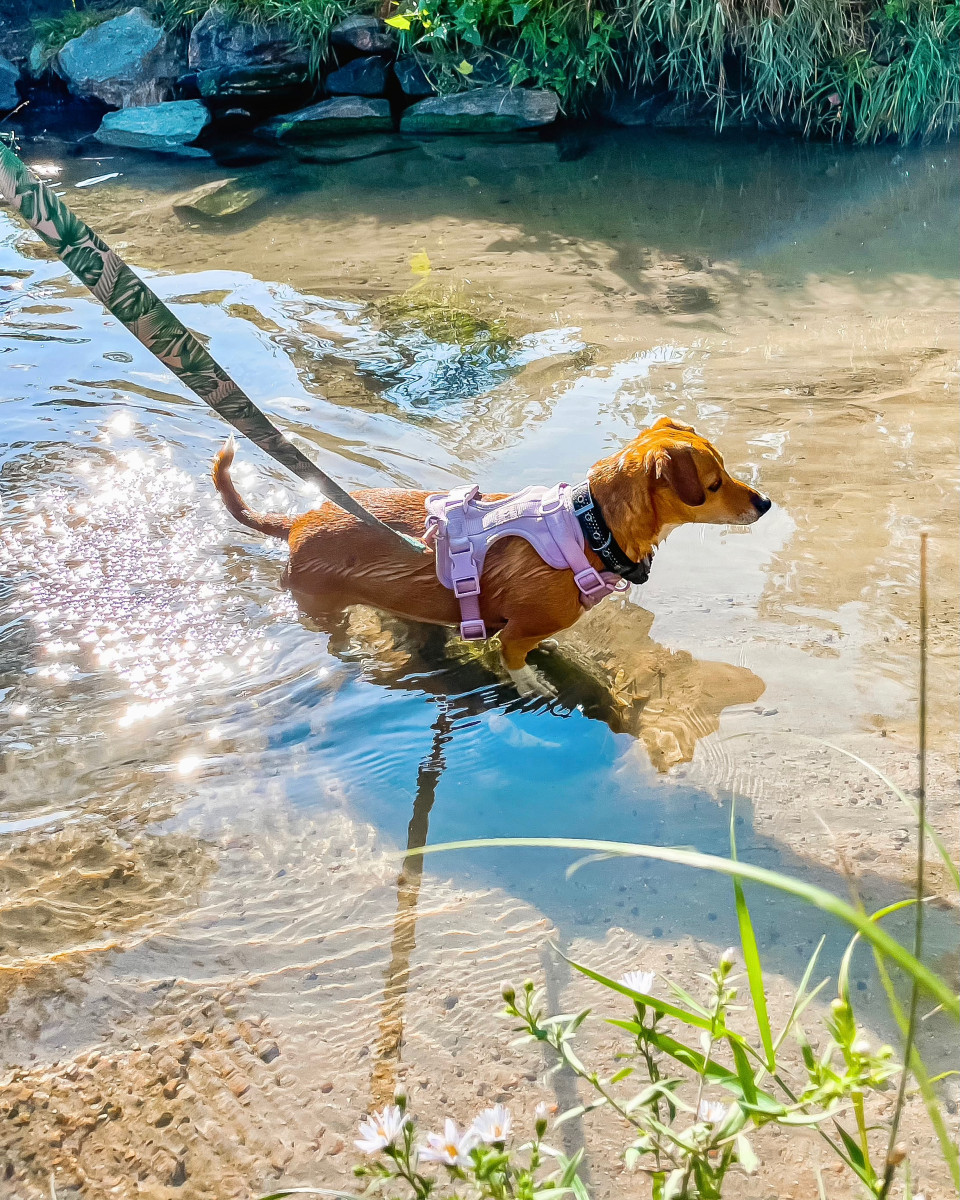 Nina Harness: Wild One has consistently been one of our go to brands for a long time! Their harnesses are made of a neoprene material, which Nina prefers because of comfort and minimal chafing. They come in lots of beautiful colors (the Lilac is Nina's pick!) For size reference, she wears a size Small.
Chip Harness: Awoo makes high quality, eco-friendly products and Chip is a big fan of their Huggie Harness! It's made with a lightweight mesh material, has a top handle (for us to grab hold of him quickly) and the size Small fits him perfectly.
Bed
Nina is a spoiled princess who thinks she's human, so naturally she sleeps in our bed. Chip however enjoys his personal space. We got him the The Original Calming Shag Fur Donut Cuddler bed and he loves it so much! It's machine washable and the material helps keep him warm and cozy.
Crate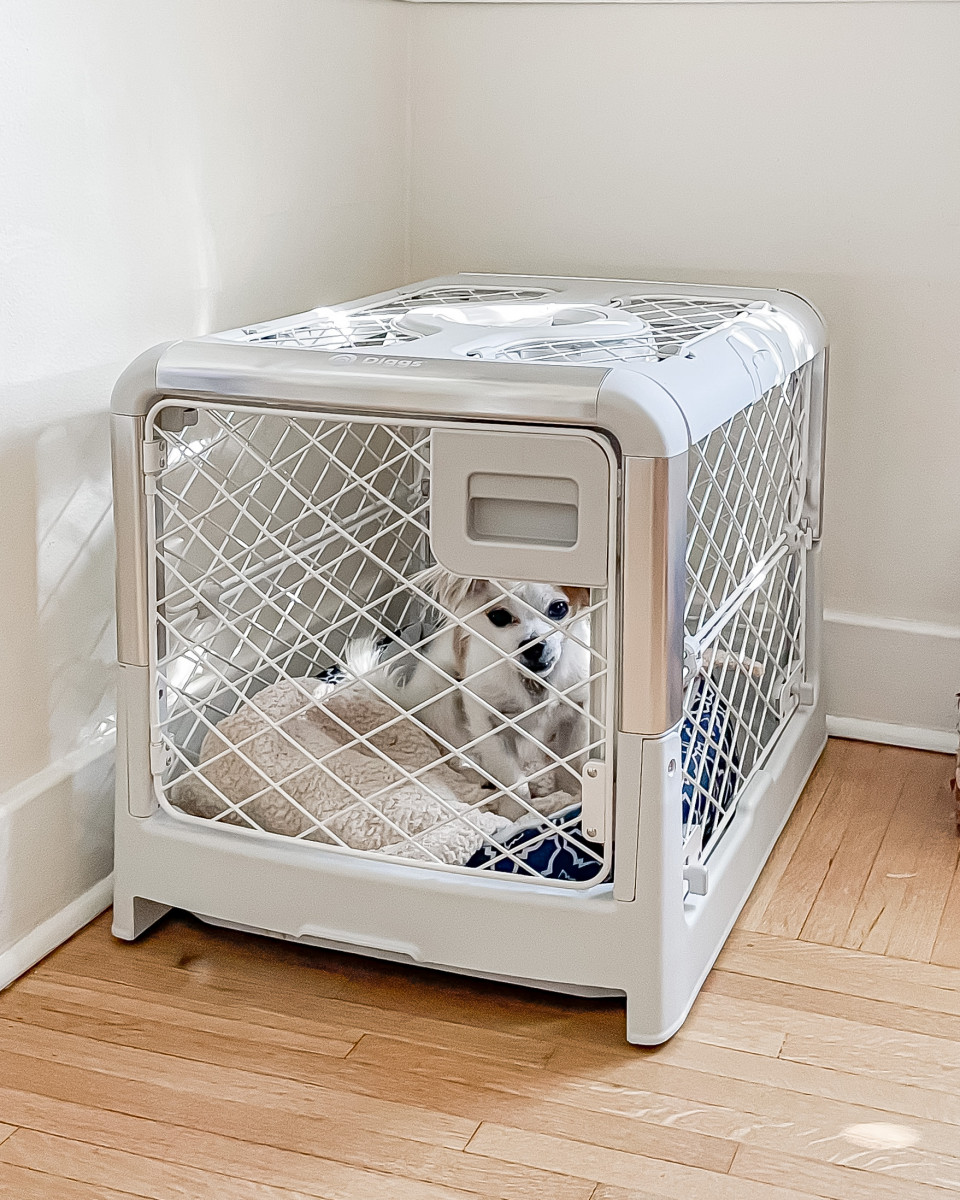 Since Chip spent the first 3 years of his life in a hoarder's house in Tennessee with 30 other dogs, he was never properly potty trained. It's been a long and patient journey but he's finally in a good place with it. The only time he seems to have accidents are when he's alone, so we decided to introduce him to a crate (with very little hopes that he'd take to it).
Turns out he really enjoys being in his own little space and happily goes in whenever we are about to leave! The crate we chose is the Revol Dog Crate from Diggs and it's AMAZING. It's spacious enough for his bed, water bowl and toy, and came with a little crate pop treat that is 100% the reason why Chip loves being in there.
Chip gives it two paws up.
Food & Treats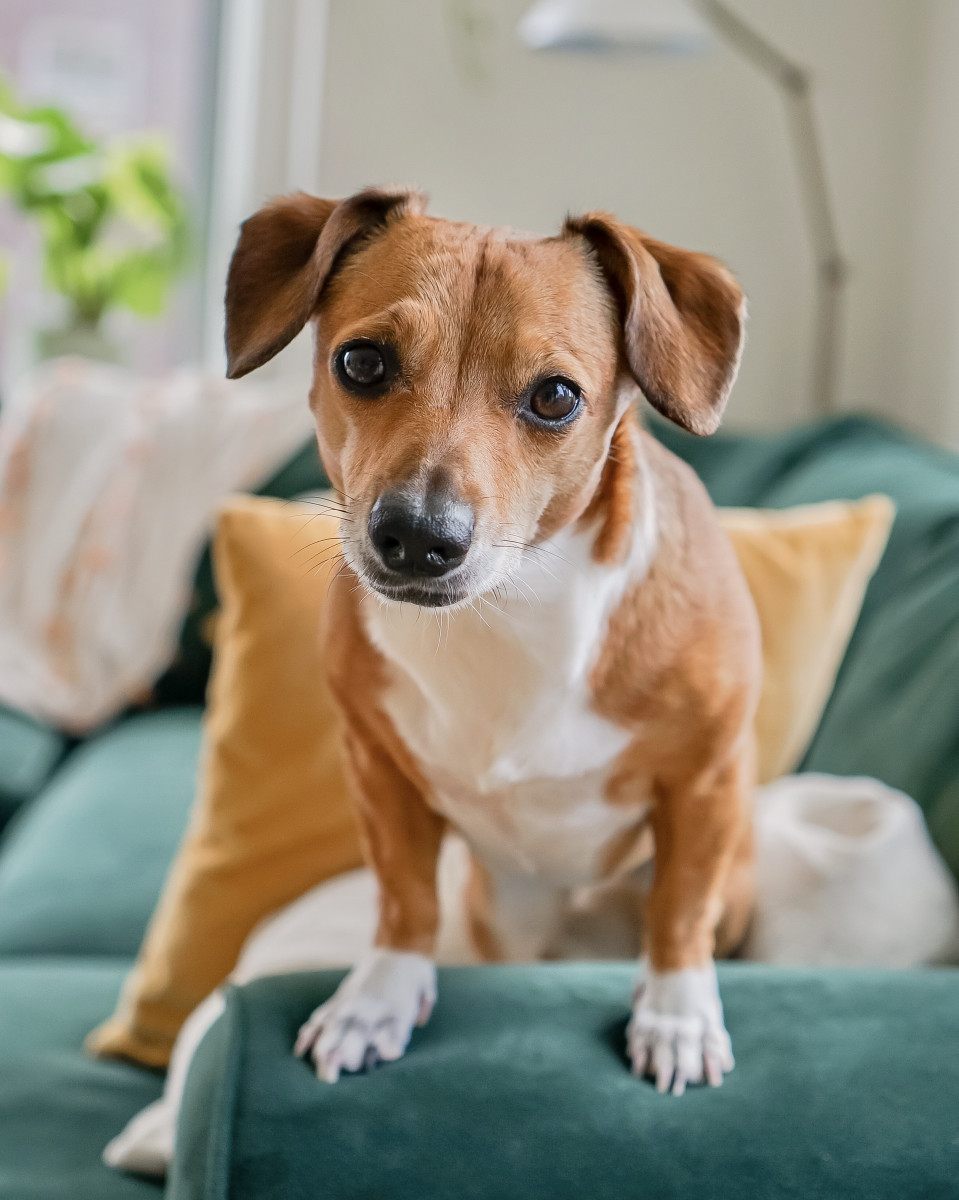 Food: Nina is not a picky eater and has tried so many different brands that she loves! Chip on the other hand, is allergic to most common protein sources found in dog food, so it's been a struggle finding something that works.
Enter, The Farmer's Dog. I've never seen Nina more excited to eat (she's a big fan of the turkey recipe) and the pork recipe works perfectly for Chip's allergies! It's a bit of a splurge but the quality and minimal ingredients makes it definitely worth it.
Treats: The pups will eat just about anything but they particularly love Zuke's Mini Naturals Salmon recipe training treats, Chewsday Chew Twists and Bond Vet Chicken Jerky.
Apparel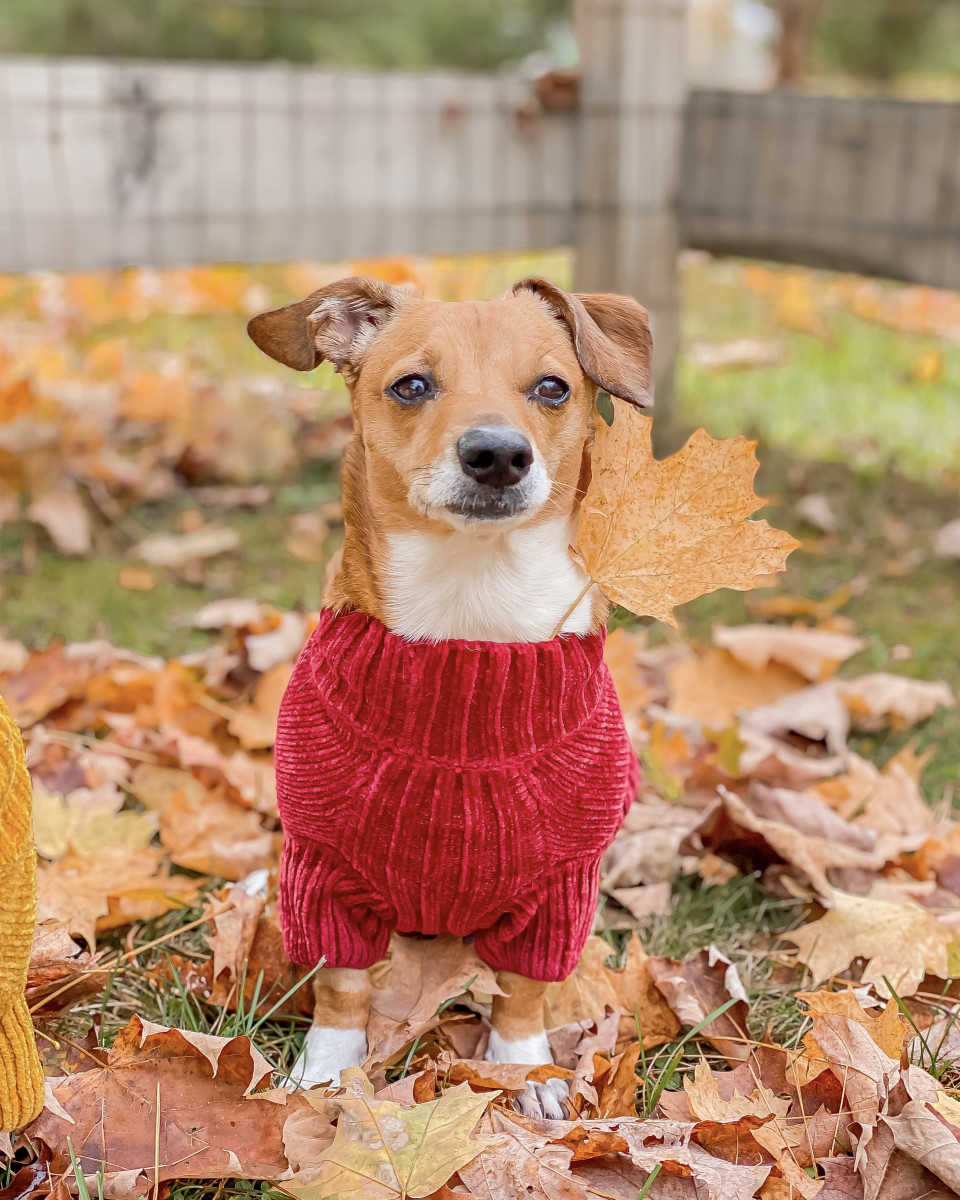 Nina and Chip are little trendsetters so have quite a few outfits for the colder months that we love for them. We mostly get all of them on Amazon, love THESE chenille sweaters, but a few other brands to check out include: Harry Barker, Max and Bone, and Canada Pooch. And I loveee when brands like Popflex create matching activewear and bandanas like this one.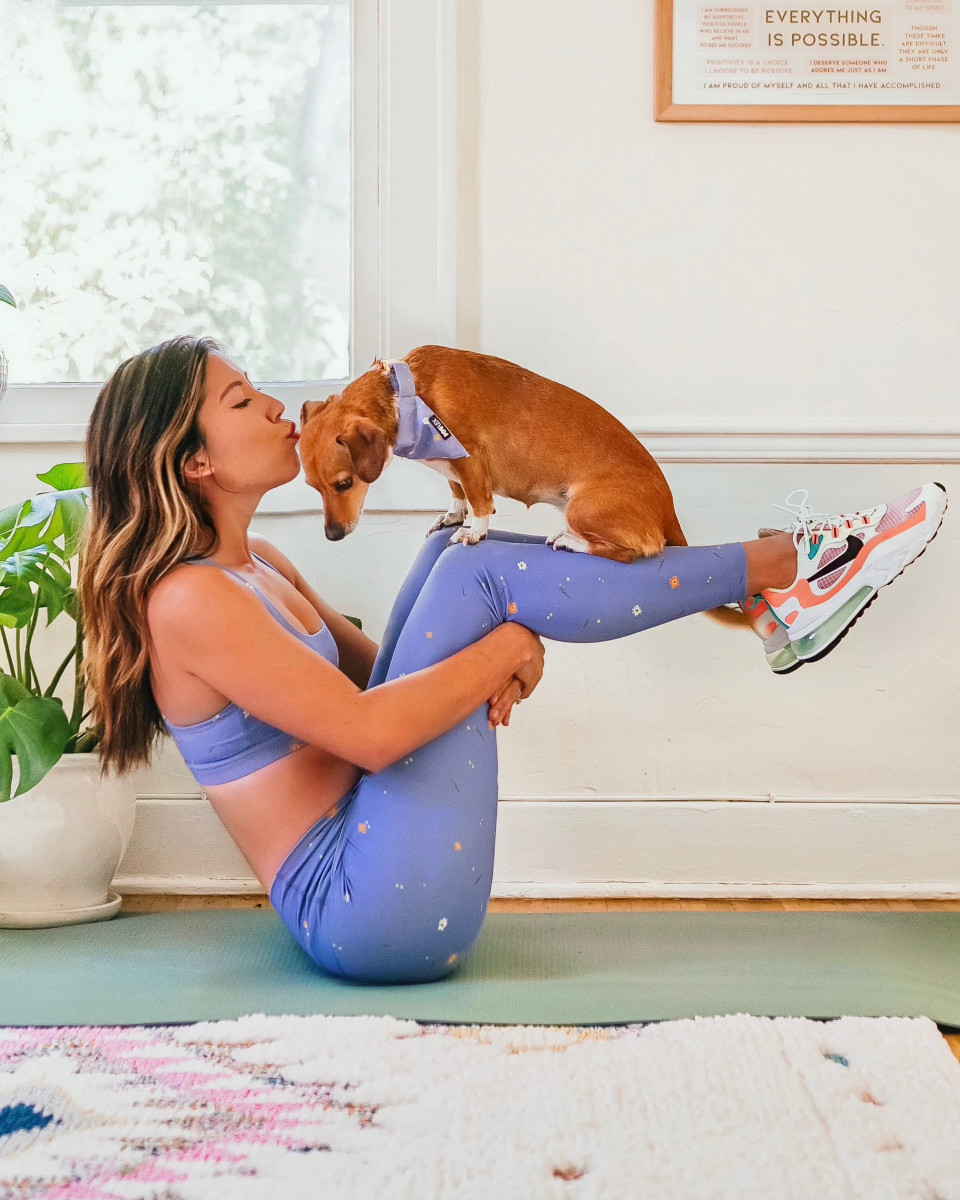 Toys
Nina loves anything with a squeaker but also is very partial to the Playology Pets toys! They apparently have a scent that only dogs can smell and Nina is obsessed with the small ring. The Wild One Bolt Bite is also one she is constantly pulling out of her toy chest and the lilac color matches her harness!
Chip on the other hand can not live without his small Kong toy tennis balls. We have to keep about 20 on hand for the backyard, traveling and for each room of the house.
Beauty Products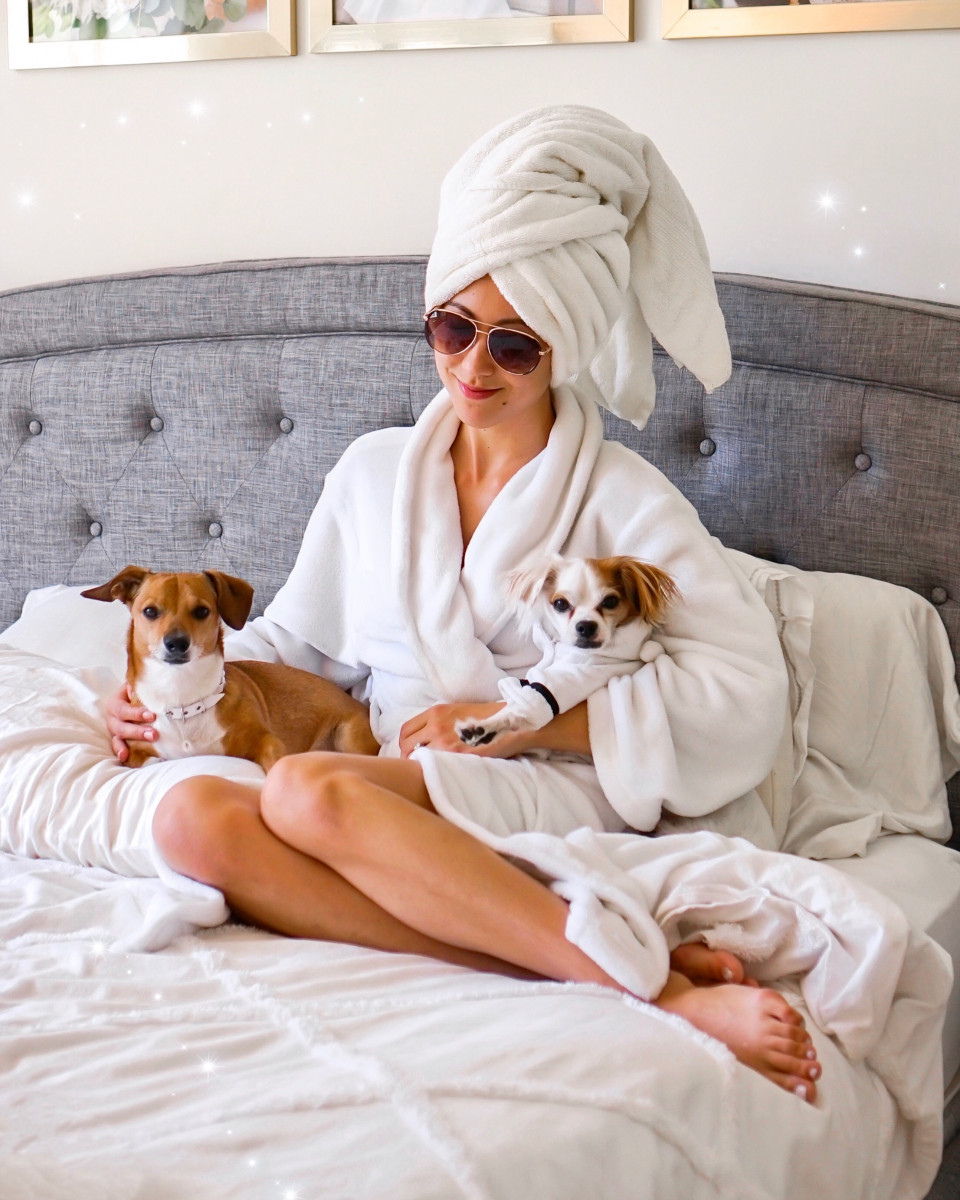 Shampoo: Wild One makes a really lovely conditioning shampoo that smells wonderful. You can find it at Target
Paw Wipes: We do our best to wipe Nina and Chip's paws before they get into our bed and have tested out quite a few brands. Burts Bees makes a great one that is good for Chip's sensitive skin and we also love Pogi's Green Tea Leaf Scented Paw wipes and have them on subscribe and save on Amazon.
Travel Accessories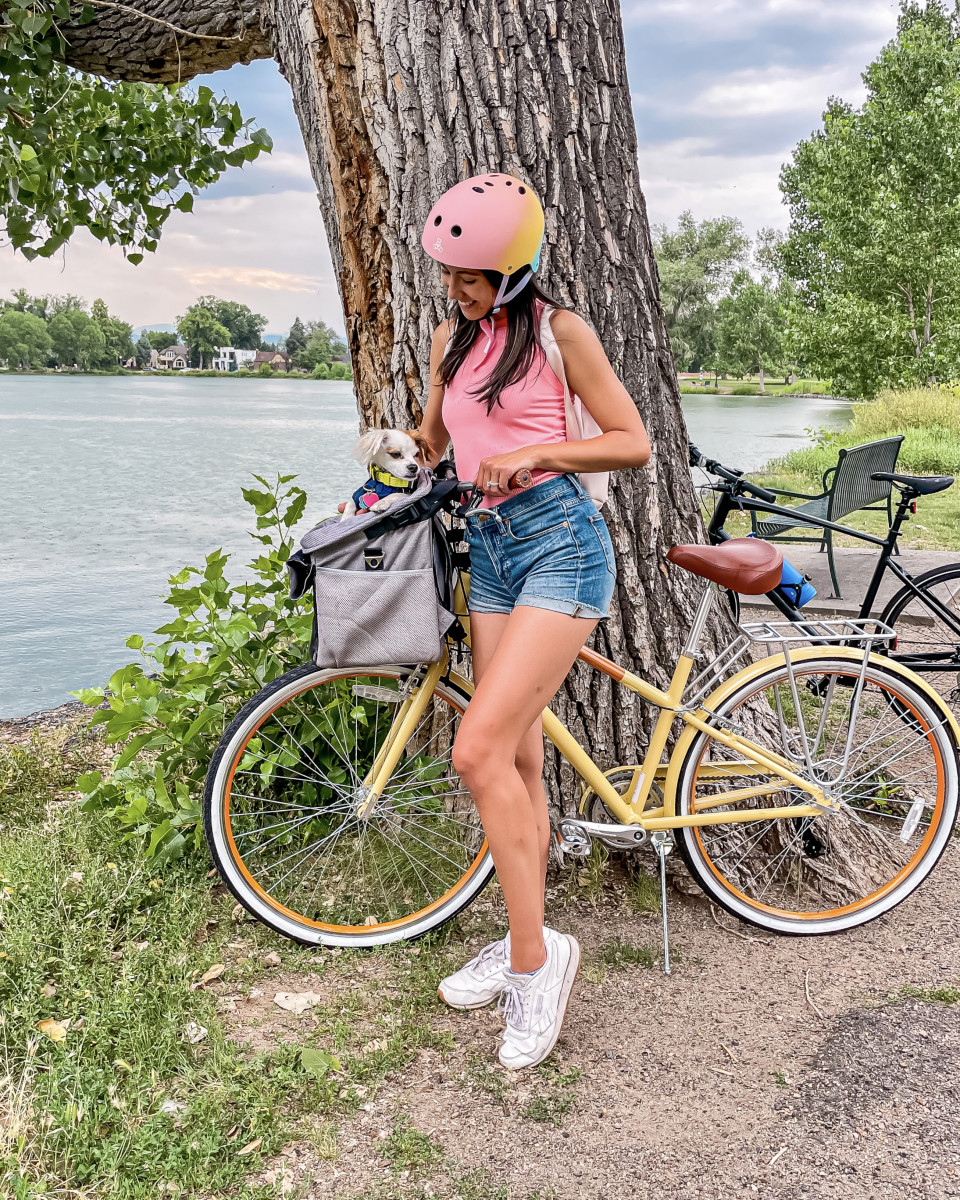 GPS Collar: One thing the dogs never leave home without are their Whistle Switch collars. It's connected to an app that allows us to track their exact location, activity level, hydration, and sleep. Honestly the GPS is the best feature and one of the biggest reasons why Nina and Chip wear them on hikes.
Carrier: Both of the pups LOVE their carriers. We use the Frisco Premium Travel Dog Carrier Bag when they're on the airplane (it fits under the seat) and whenever we are on car rides.
Basket and Backpack: We recently got a bike basket for Chip so he can accompany me on my rides. He's not the biggest fan but it does keep him nice and secure, and he's starting to get used to it.
Nina on the other hand, loves her k9 sport backpack that we use to carry her on bike rides and on harder hikes. It's supportive, easy to get her in and out of and she seems to be pretty comfortable in it!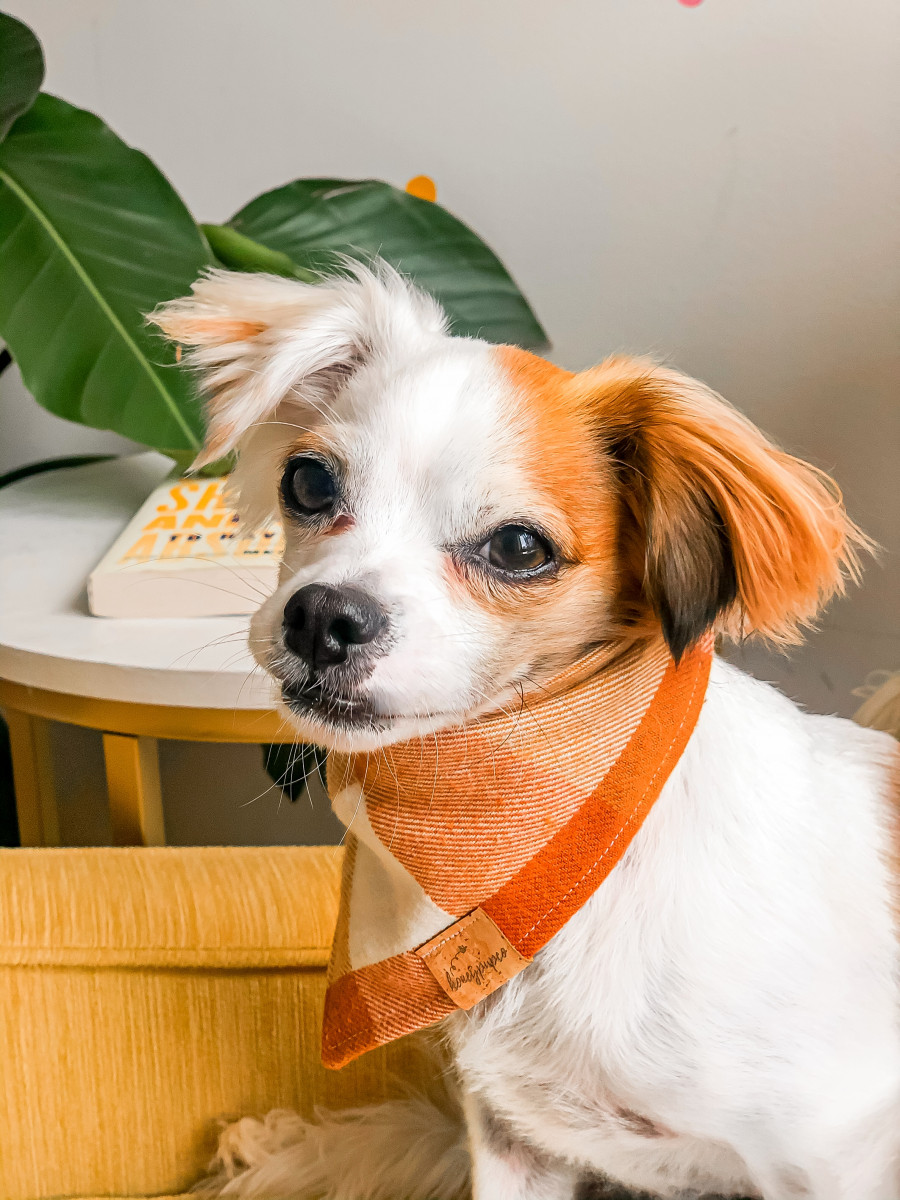 I hope you and your furbaby find this helpful! If you have any other questions be sure to send me an email or DM on Instagram. I'm always happy to hear from you!
Nina and Chip send their love and kisses.