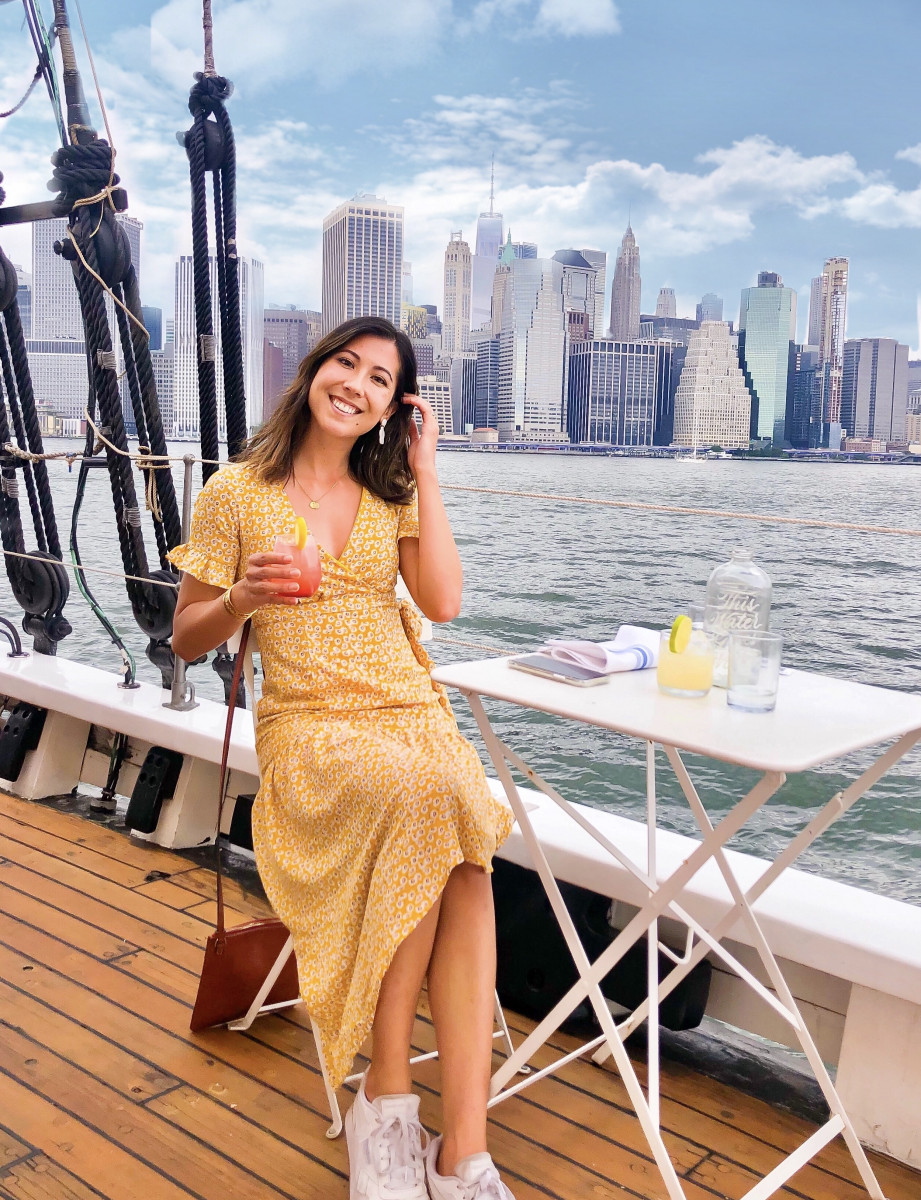 Hi friends! We're officially in the dog days of Summer and even though 2020 is looking very different from years prior, there are still plenty of fun (and safe) things to do outdoors in NYC. A few weeks ago, my marketing assistant, KellyAnne, shared 6 things to do in Manhattan so you KNOW I had to come up with a Brooklyn counterpart.
Admittedly, two of these things I haven't done yet but are on my list for these next two weeks. I have enough friends who have vouched for both and made me feel comfortable adding it here for ya.
I hope that you find this guide helpful and that it'll spark some fun ideas for these upcoming Summer (and Fall) weekends!
Sip Wine at a Rooftop Vineyard
Hidden within Brooklyn Navy Yard, is a lovely rooftop vineyard called Rooftop Reds. This is definitely such a fun place to experience with a group of friends and let me assure you, there's plenty of space between the large tables and sections. They have a mini lawn with cornhole, rows of grapes and lots of delicious wine to choose from. I recommend the Sparkling Rosé!
They also have various events going on, including movie nights and even Full Moon Yoga sessions on (Sept 2nd and Oct 1st), which I'm very stoked for.
Get Your Sweat on by the Pool
BeRevolutionarie is hosting morning workouts on top of the Williamsburg hotel every morning through August 31st! The instructors will be offering a variety of classes from yoga to boxing to HIIT to meditation. The class is socially distanced and masks are required upon arrival at the hotel and before and after the class is done. It's BYOM (that's bring your own mat) and each one will be spaced out 6ft.
I'm actually going to go for the first time tomorrow so keep an eye on my Stories for a little BTS of what you can expect. You can buy a ticket for $35 and select a class/date HERE.
Eat Oysters on the River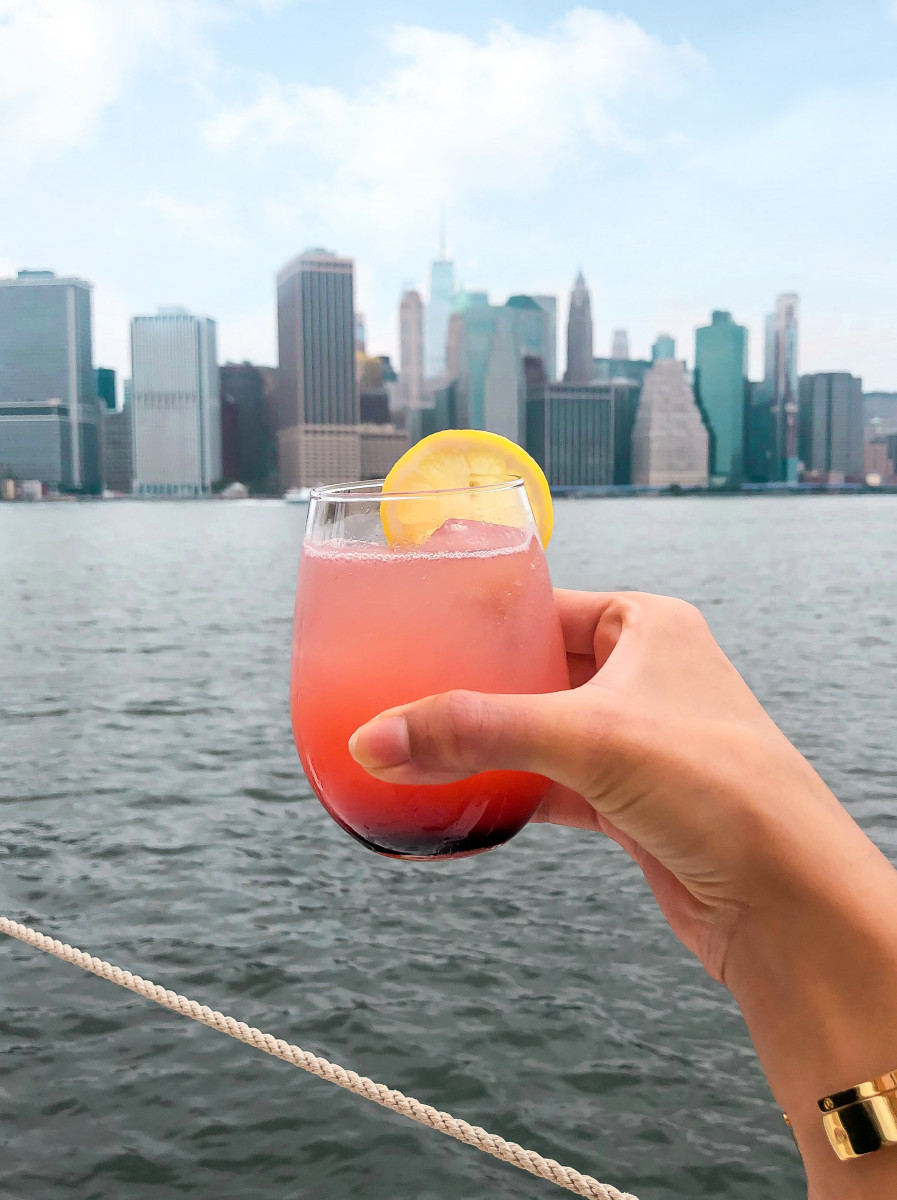 Docked on the side of Pier 6 in Brooklyn Bridge Park, sits Pilot, a beautiful 1924 wooden schooner turned Oyster Bar. Not only is this vintage boat super charming but the food and cocktails are absolutely delicious! Not to mention the view of lower Manhattan and Statue of Liberty kicks up the ambiance factor by 100. I definitely recommend ordering the Skipper Key cocktail and the Lobster Roll!
Picnic in Prospect Park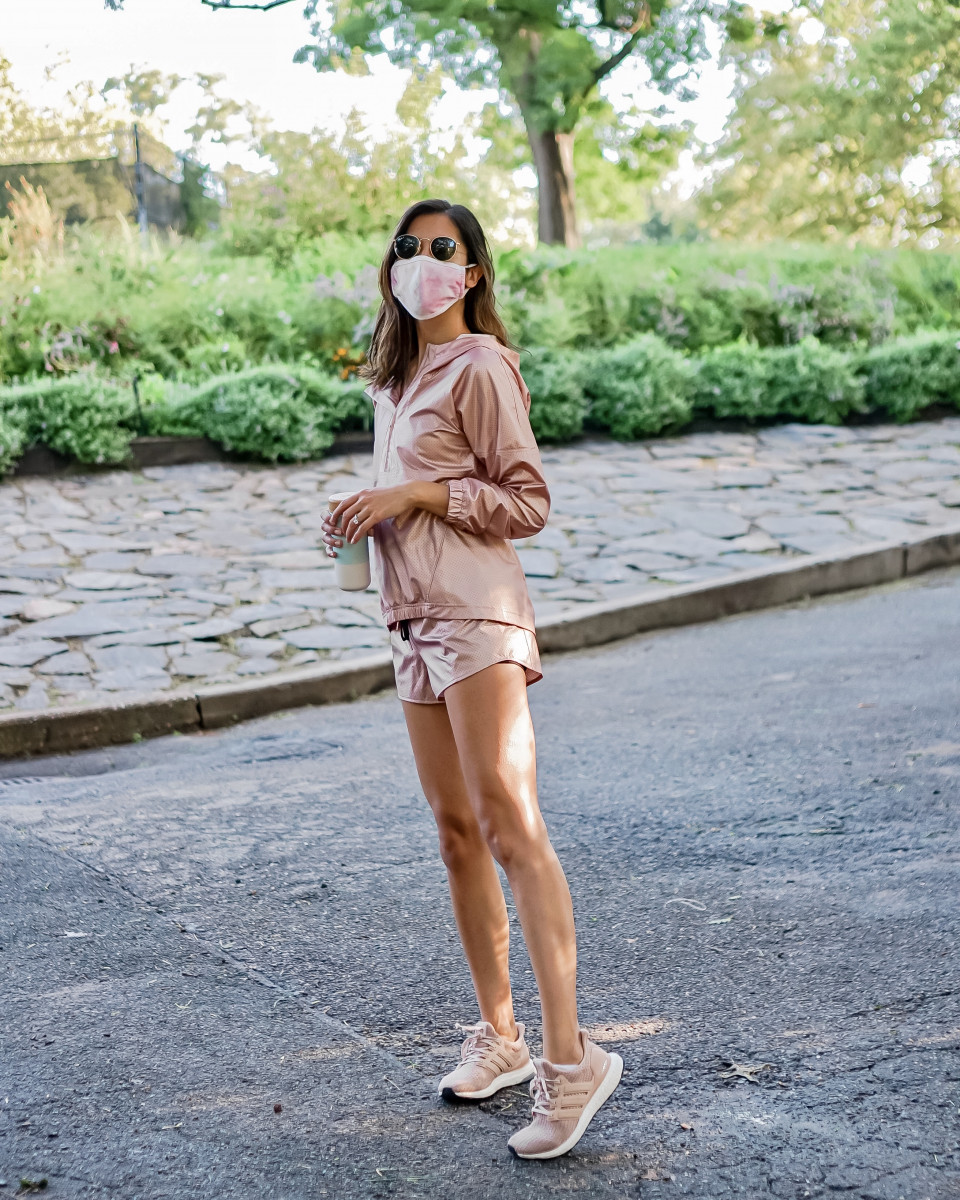 Pack your picnic basket and head over to Brooklyn's last remaining forest for a day away from the sights and sounds of the city. It's a great way to immerse yourself in nature without the commitment of traveling upstate. If you decide to go on the weekend, be sure to leave a little room in that picnic basket of yours and hit up the Greenmarket in Grand Army Plaza first! You can grab some delicious local produce and sip local wine before you find a shady spot in the park to relax.
Enjoy a Beach Day at the Rockaways
Okay, technically Rockaway Beach is in Queens but it's super easy to access from any where in Brooklyn that I thought I'd add to the list. Admittedly, I haven't done this (going this weekend) but I have several friends who have gone multiple times this summer and they can attest it is absolutely wonderful.
There are several ways to get there depending on what you prefer. You can take the ferry from Pier 11 on Wall Street, the A train, the Rockaway Beach Shuttle Service or a good old fashioned Uber.
Spend a Day at Brooklyn Bridge Park
If you're coming from Manhattan this is the perfect opportunity to walk over the Brooklyn Bridge and spend a day in the park. There are still a variety of events happening this summer, including yoga, pilates and kayaking. Not only are there amazing views but there's no shortage of yummy restaurants like Grimaldi's Pizzeria and Cecconi's.
Time Out Market recently reopened for dining and if you haven't been yet it's totally worth checking out! Inside you'll find some of NYC's best restaurants with a new outdoor dining section. Or you can always grab any of the food to go and bring it with you to the park.
Have Happy Hour with a View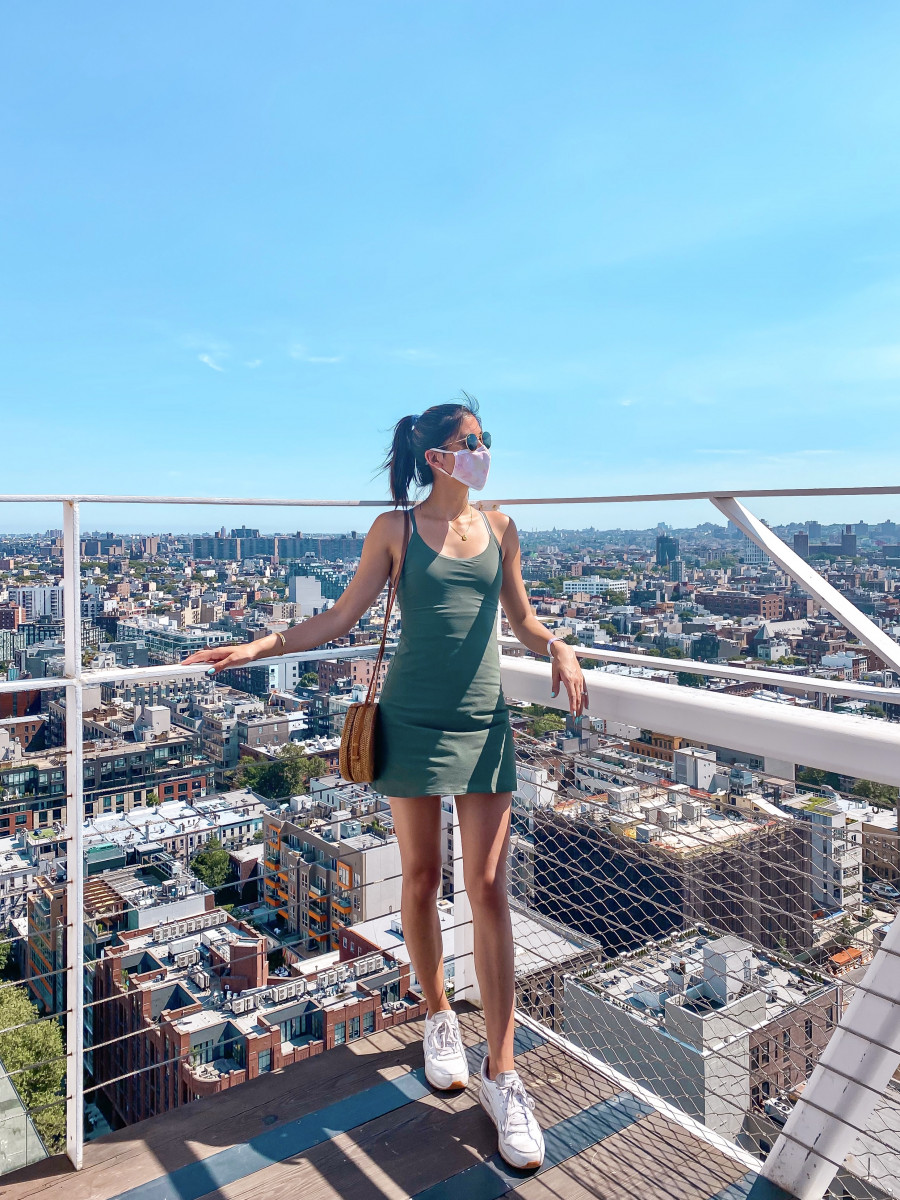 If rooftop bars are your cup of tea, then you'll definitely want to venture to Westlight at the William Vale hotel in Williamsburg. Located on the 22nd-floor, this bar features sweeping, 360-degree views of New York City. You can enjoy a range of small plates like crispy herb fries, tempura bass buns, and burrata alongside delicious cocktails craft beer and wine.
FYI the rooftop tables do not have any shade so bring your own umbrella (no really, I saw a few people do that and it was genius) or book a reservation for a little later in the evening so you won't melt in the blazing sun.
I hope that you all enjoyed this roundup and have a chance to check out some of these activities! Be safe and have fun.