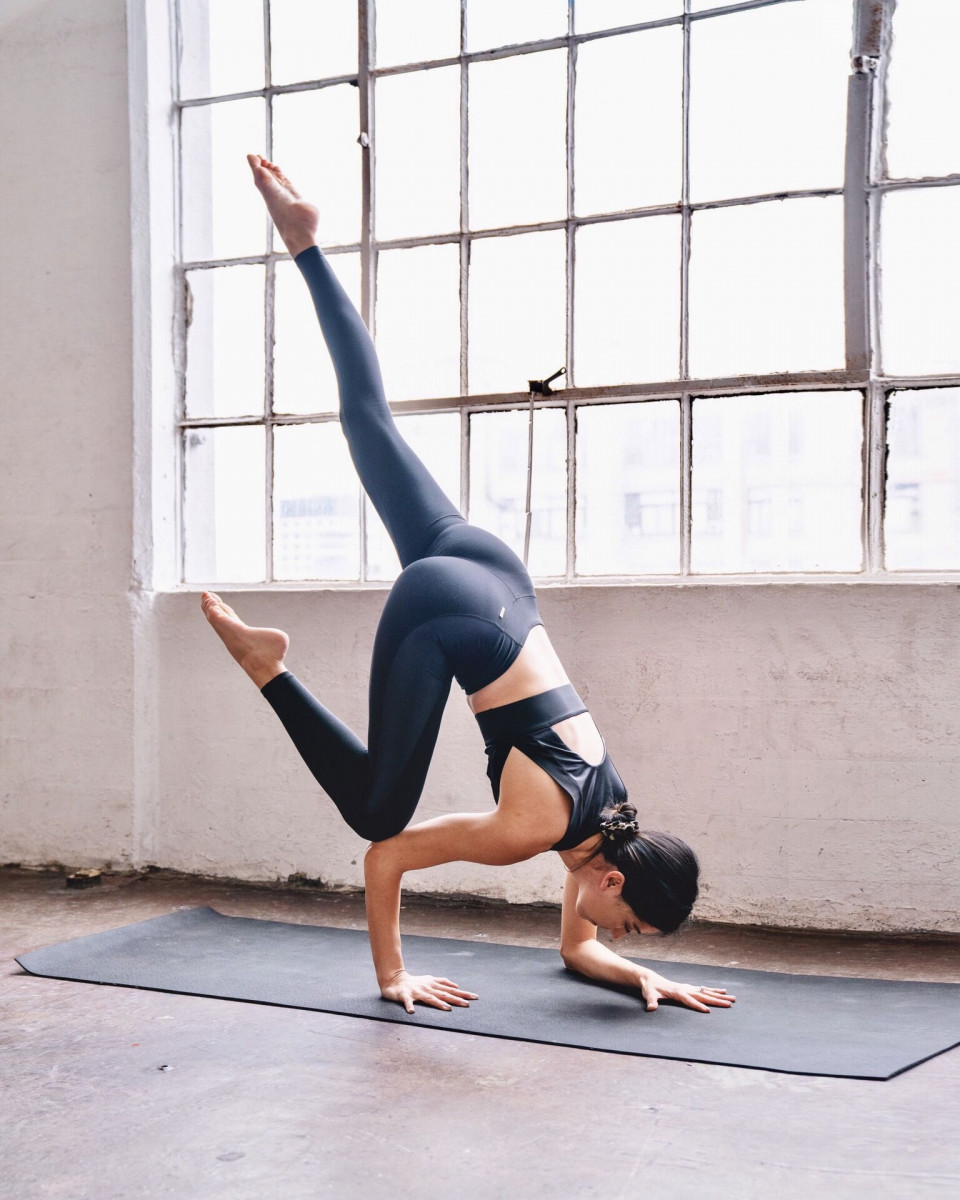 One of my most frequently asked questions on Instagram is in regards to which yoga mat I recommend. As someone who owns way too many yoga mats and has practiced on various kinds over the years, I'm excited to share my recommendations! Especially since a yoga mat can make or break your home yoga practice. Seeing as how many of us are turning to yoga now more than ever, my hope is that you'll find the perfect one to invest in for yourself.
The top 3 qualities I use to judge yoga mats are: portability, grip, and density. Some mats are super cute but slide all over the place. Others start to fall apart with repeated use. Yet many will stand the test of time and help you get the most out of your practice.
Here are my current favorites: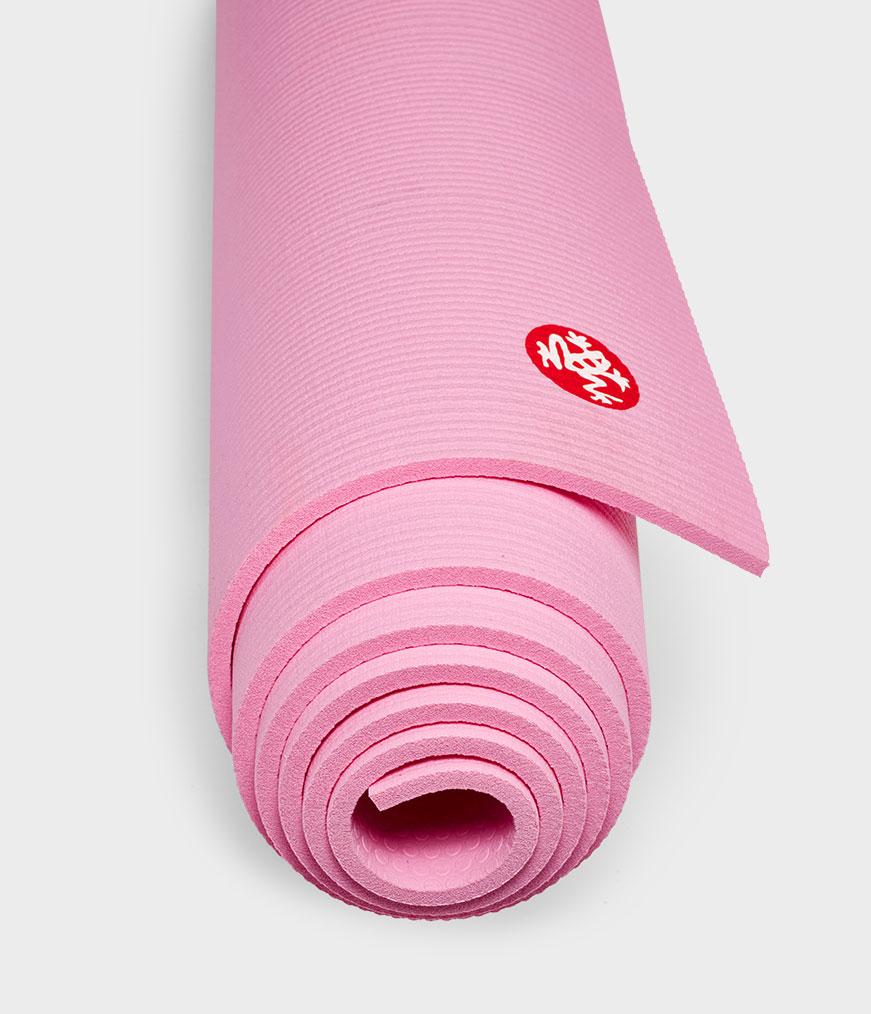 This is the pink one you see in the majority of my home practice photos. It's extra long, very durable (they even offer a life-time warranty), has a solid grip that gets better with more use and is on the denser side. The density adds extra support, which is perfect for all those poses where you're on your knees or elbows. The only downside is that it is VERY heavy. They do offer a Pro-Lite version if you want to bring it with you to studios but honestly, I prefer having a mat that will never leave my apartment.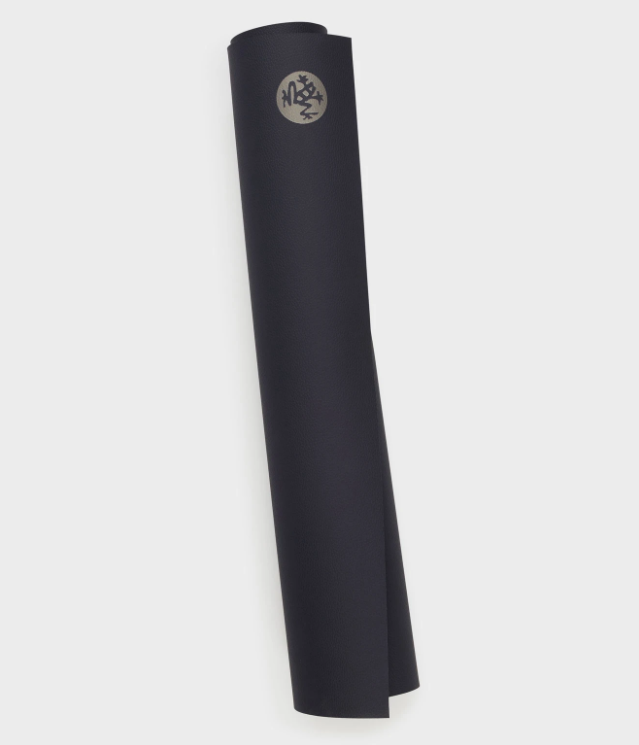 This is THE ultimate hot yoga mat! Ditch the yoga towel because this mat literally gets grippier the more you sweat on it. And trust me, it's not a gimmick! The top layer has no-slip traction while the rubber core is infused with charcoal to absorb sweat and reduce odor. It definitely requires more deep cleanings than your average mat since all that sweat isn't going anywhere. But I will say if you're a hot yoga junkie this pricey mat is well worth the investment.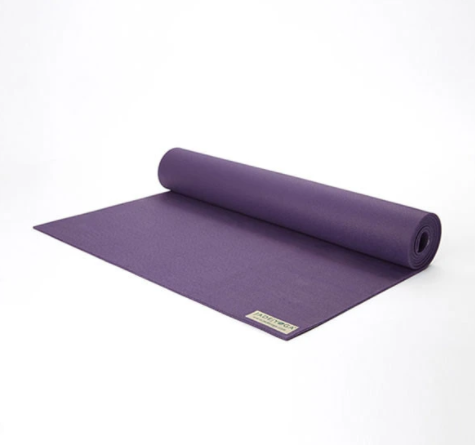 These very grippy and lightweight mats are made from sustainably sourced rubber trees. I love my Jade Yoga mat and typically take mine to various studios. It offers great traction, making it ideal for sweatier workouts. Although no where near as dense as the Manduka Pro mat, it still offers enough cushion and support for all your yoga poses. Not only is this mat super functional but I also love that the company plants one tree for every mat sold, making it one of the most eco-friendly options out there.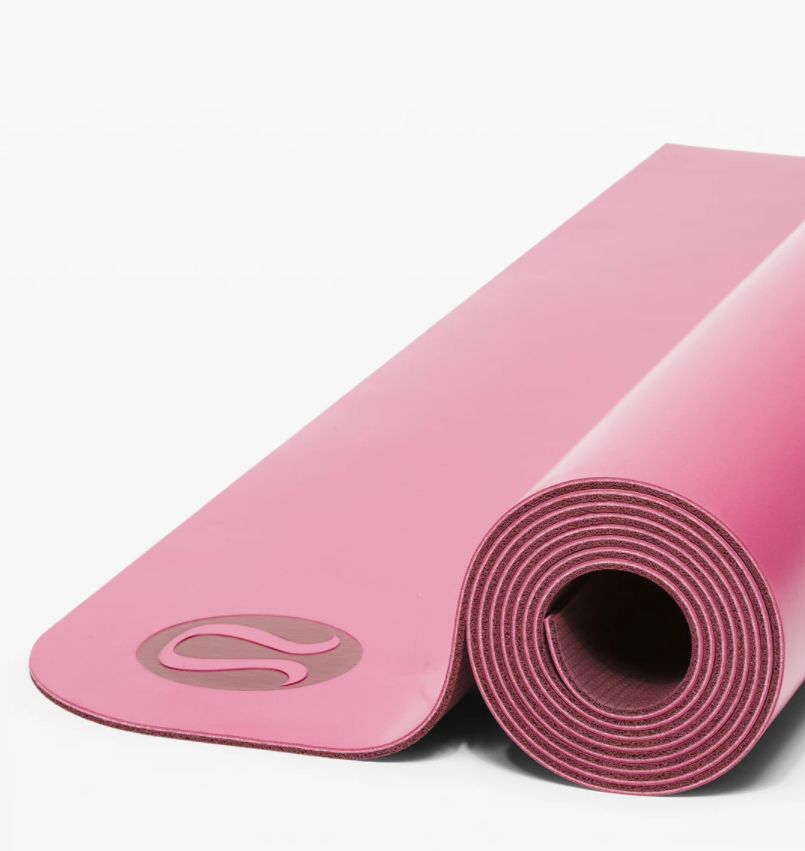 Trust when I say I'm not one of those Lululemon snobs who is recommending this solely on the brand name. The reality is, I first practiced on this reversible mat at the Alo Yoga studio in SOHO, NYC and it is a game changer. Lightweight, great cushion support and very grippy despite the ultra smooth top layer. The biggest downsides is that it does have a weird smell to it that takes awhile to get air out and it stains pretty easily from oil or makeup. If the appearance of some stains doesn't bother you, the support and durability still make this a top contender.
How To Clean Your Yoga Mats
When it comes to caring for your yoga mat, you'll want to ensure that you have the right supplies. A simple white dishrag and yoga mat cleaner is perfect for a quick wipe down after each use. You can also make your own DIY cleaner with just a few simple ingredients. For a deeper clean, I just throw mine in the bathtub with a bit of castile soap. Let it soak for 15 min, rinse, and hang to dry. I only do this about once a month or if a particular mat is very gross.
Some mats are more delicate than others so I would recommend reading the care instructions when you purchase it before deciding how best to clean them.
I hope you find this helpful as you embark on your yoga journey! Feel free to reach out if you have any questions or if there is a particular mat you love. I'm always happy to try new ones. And if you're in need of more props to help your home yoga practice, I've linked some of my favorites HERE.