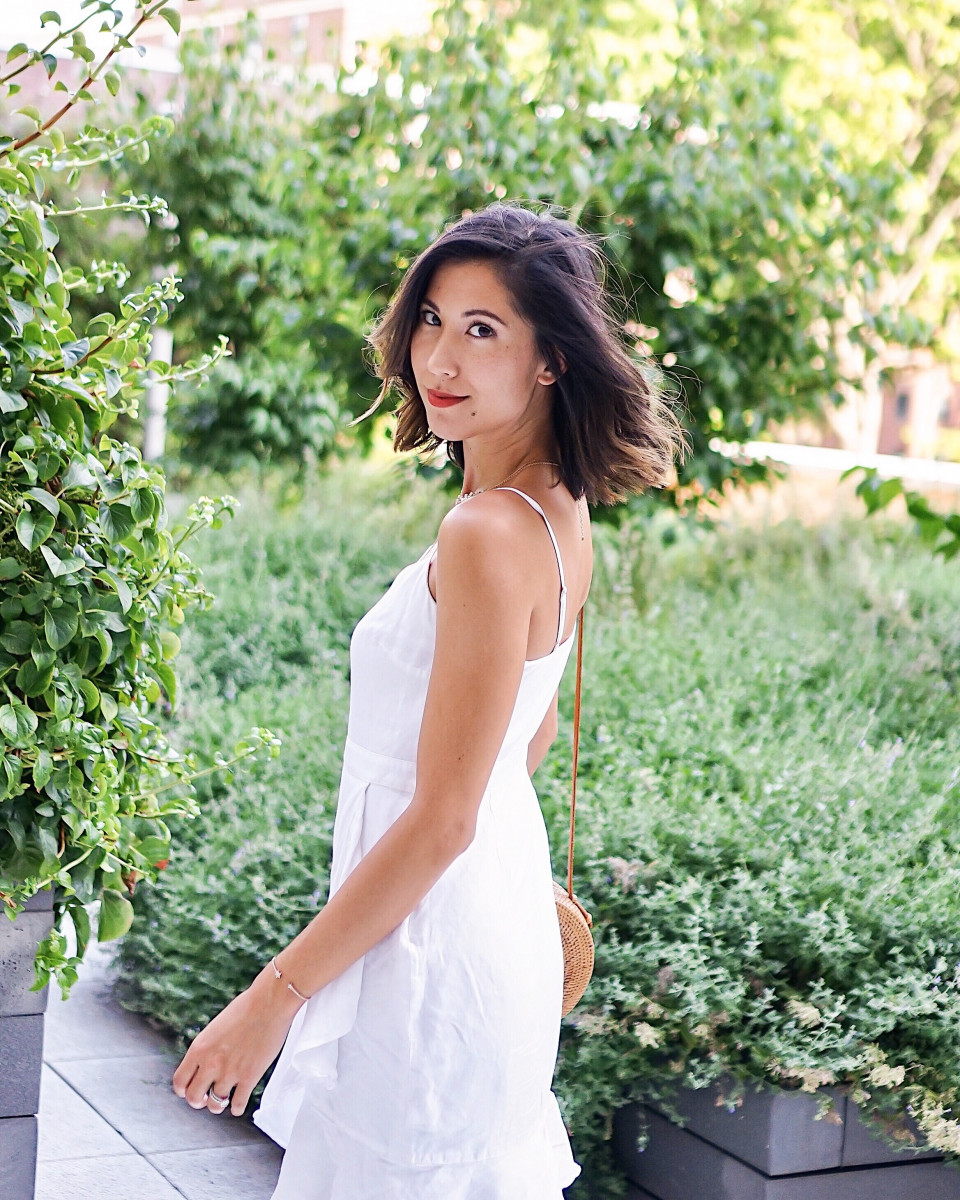 There's something so personal about one's hair. It's a major form of identity. The color, cut, texture and style can really make you feel your best or your worst. I guess that's why there's such a big emphasis on #GoodHairDays right? My hair in particular has been through quite a journey. And just like any journey, there were plenty of highs and lows along the way! I'll of course spare you the details of my childhood/teenage hair and instead flash forward to about 6 years ago when my hair transformations really started.
You know that quote about when a girl changes her hair, she's changing her life? I believe it! The last time I cut my hair above my shoulders I had just broken up with my ex. My heart was shattered and my hair was long AF (wedding ready)… so I did the natural thing any girl would do. I chopped it off. And boy did it feel liberating! I was a brand new, chicer me and I rocked that bob for about a year until I found myself in love with a man who I now proudly call my husband. Since then the changes to my hair have been purely for fun. Here are a few looks from the past 3 years: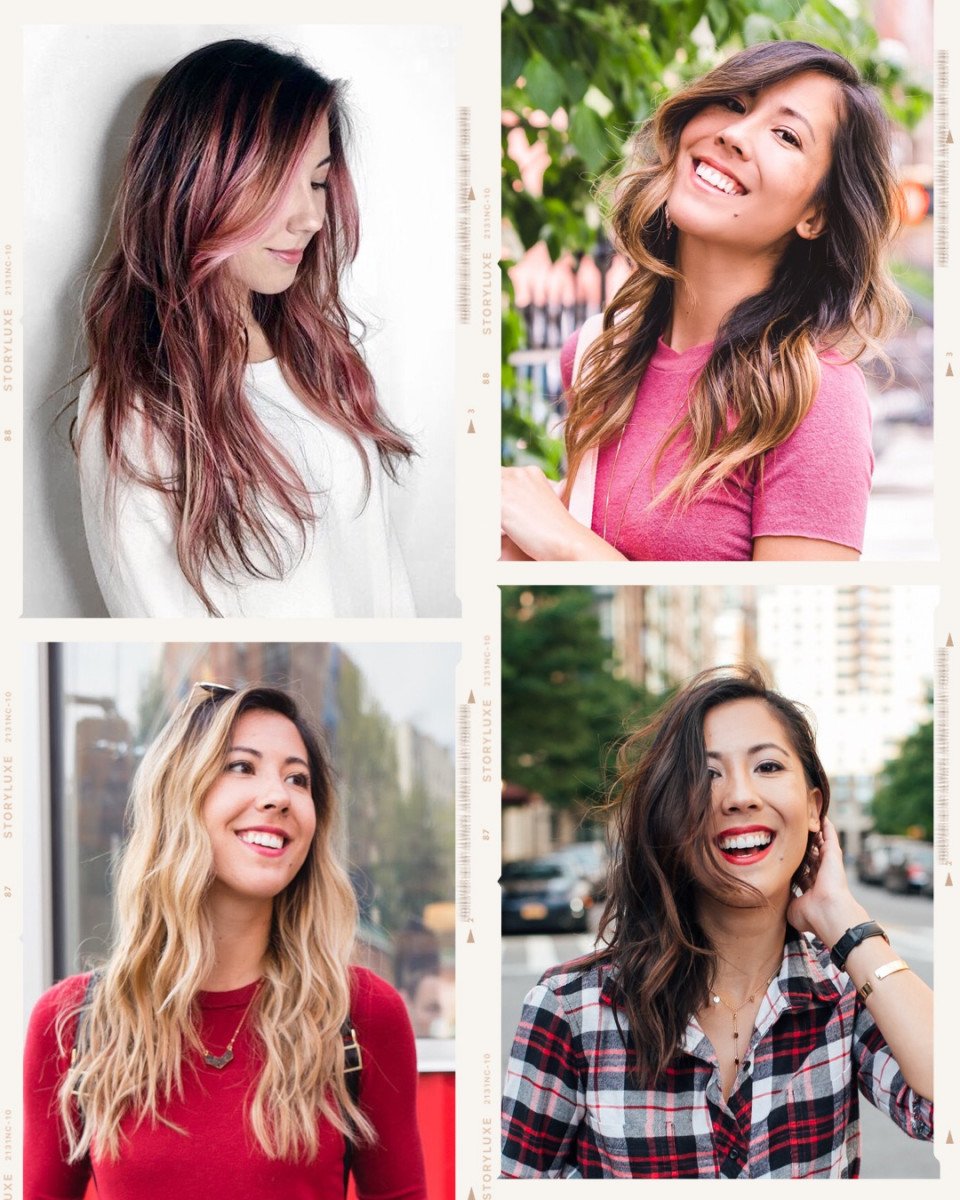 Finally, after my run with sun kissed summer blonde locks I was ready to go back to my natural color for the wedding. And that's when everything went wrong.
If you've been following me on Instagram for the past 6 months you're well aware of my hair woes. It started when I went into the salon to color my hair from blonde to brown. I'll spare you the boring details but essentially the double process left my already brittle, damaged hair a complete mess. By the third day chunks of hair were falling out about mid-shaft and I ended up with some uneven layers.
Cue a major freakout session where I turned to all of you on the 'gram for help! Boy did you guys save me. I had so many responses to my Stories where I pleaded for advice on how to heal my hair FAST before the big day!
My hair healing treatment began right away by taking multiple vitamins including Sugar Bear Hair, HUM Red Carpet and Nutrifol Vitamin B-Booster. I stopped using heat tools and started putting argan oil on my ends every morning. I stocked up on Olaplex 3, Olaplex Shampoo, Aveda Damage Remedy Shampoo + Conditioner, and the Oribe Masque for Beautiful Color.
I then went to ABL Hair Studios (pronounced "able") in Williamsburg, Brooklyn for my first official "hair healing treatment." I described a bit of my experience in THIS blog post. My hair felt so nourished, soft and manageable after my trip to ABL and I knew I needed to go back post-wedding.
I guess that brings us to today. Here I am, 30 years old and although my hair stopped breaking off just in time for the wedding day back in April… I knew if I wanted to get my healthy locks back I would need to cut all the dead ends and then some off. Although cutting off 6 inches of hair is always a scary endeavor, I boldy booked myself an appt. at ABL Hair Studios and let them work their hair healing and transformation magic!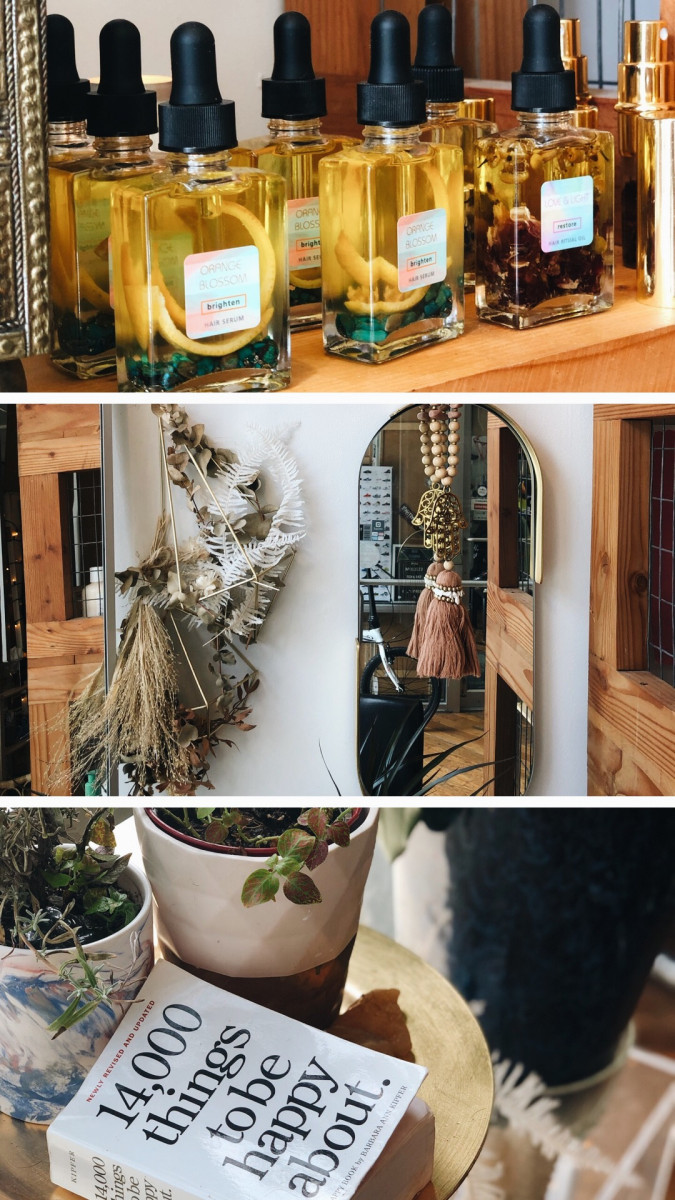 If you're in the NYC area and haven't booked yourself an appointment at ABL you're missing out. Located off Kent Ave. in the heart of Williamsburg, there is a small but charming little studio space. The energy is warm and inviting, plants line the various bookcases, eclectic art lines the walls and instead of the normal fumes of bleach and chemicals, the air smells of sage and essential oils. More important than the aesthetic is what ABL really stands for. Not only are the focused on literally transforming the physical aspect of your hair, but they also ensure that there is an emotional and even spiritual connection to whatever transformation you choose.
I know, I know… it sounds a bit woo woo. But let me tell you that it's such a lovely, mindful experience and I absolutely loved it. Here's what went down during my session: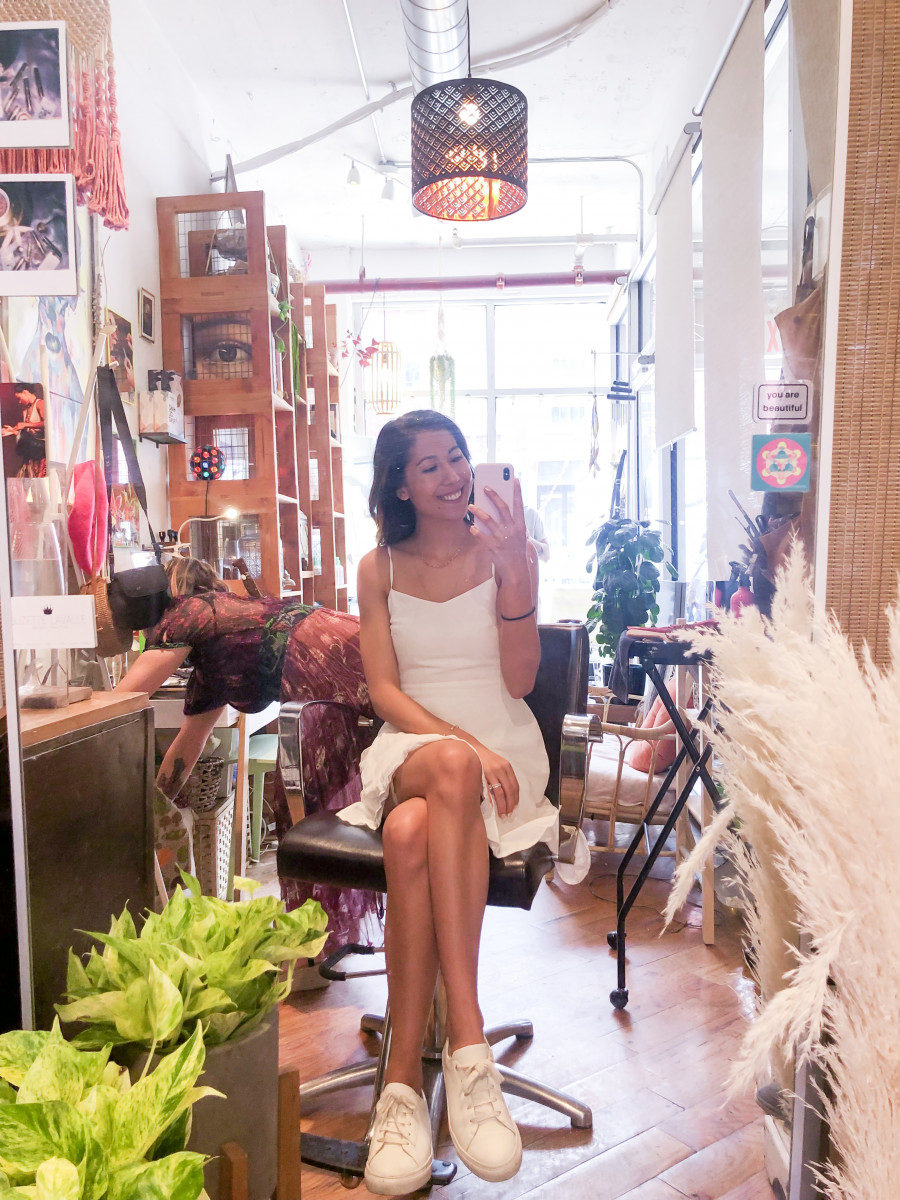 The owner, Brianna, kicked things off with a "letting go" ritual to honor my past journey and help mindfully guide me into my next phase of life. This consisted of brushing my locks, saging the space around me, and dry cutting to begin working into the "new me."
Step 2 was a hairplane healing treatment, which involves laying down on a heated pad while my hair and scalp were scrubbed with natural herbal shampoos (Obeehave Naturals and ABL Ocean Paste exfoliating treatment). This helped give my scalp a dose of nutrients and an overall lighter, cleaner effect.
After a moisture treatment, crown massage and hot aroma towel, I was back in the chair to refine the new look and style it for my girls night out.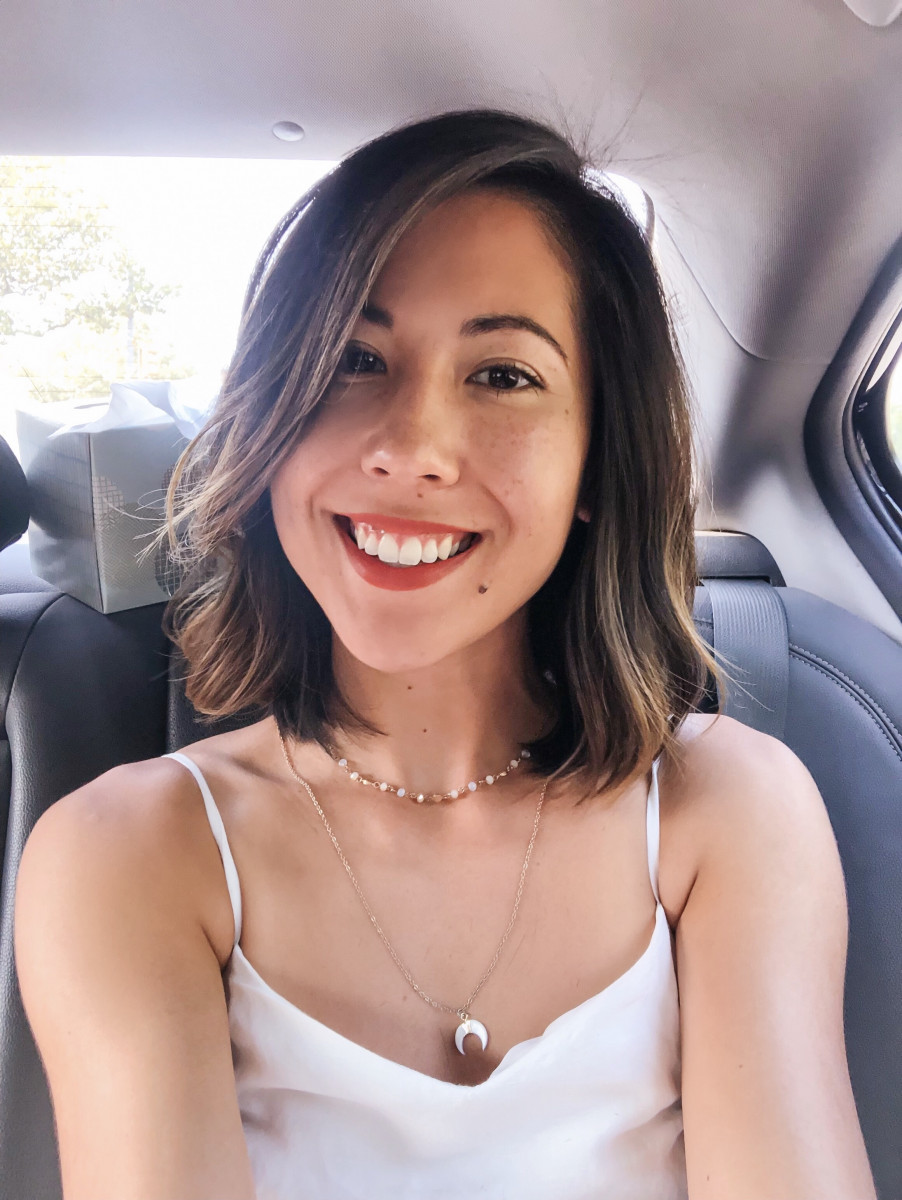 Honestly, I couldn't be happier with how my new 'do turned out! It feels SO much healthier and the dead, fried ends are completely gone. My hair can't start fresh and I can't think of a better way to enter into my 30s.
If you'd like to get your hair done before the end of Summer, ABL is offering an amazing "Mid Summer Revamp" service. It's a 2 hour experience for $185 that includes reshaping, a touch of color, and a beautiful reparative treatment. You can use my code: MelanieArtBeautyLove to receive 15% off!!
I hope you all enjoyed this inside look of my hair healing journey! If you're in NYC I really can't recommend ABL Hair Studios enough. Please feel free to send me an email, comment or DM if you have any questions about the experience. I'm happy to share more.
With love and light,