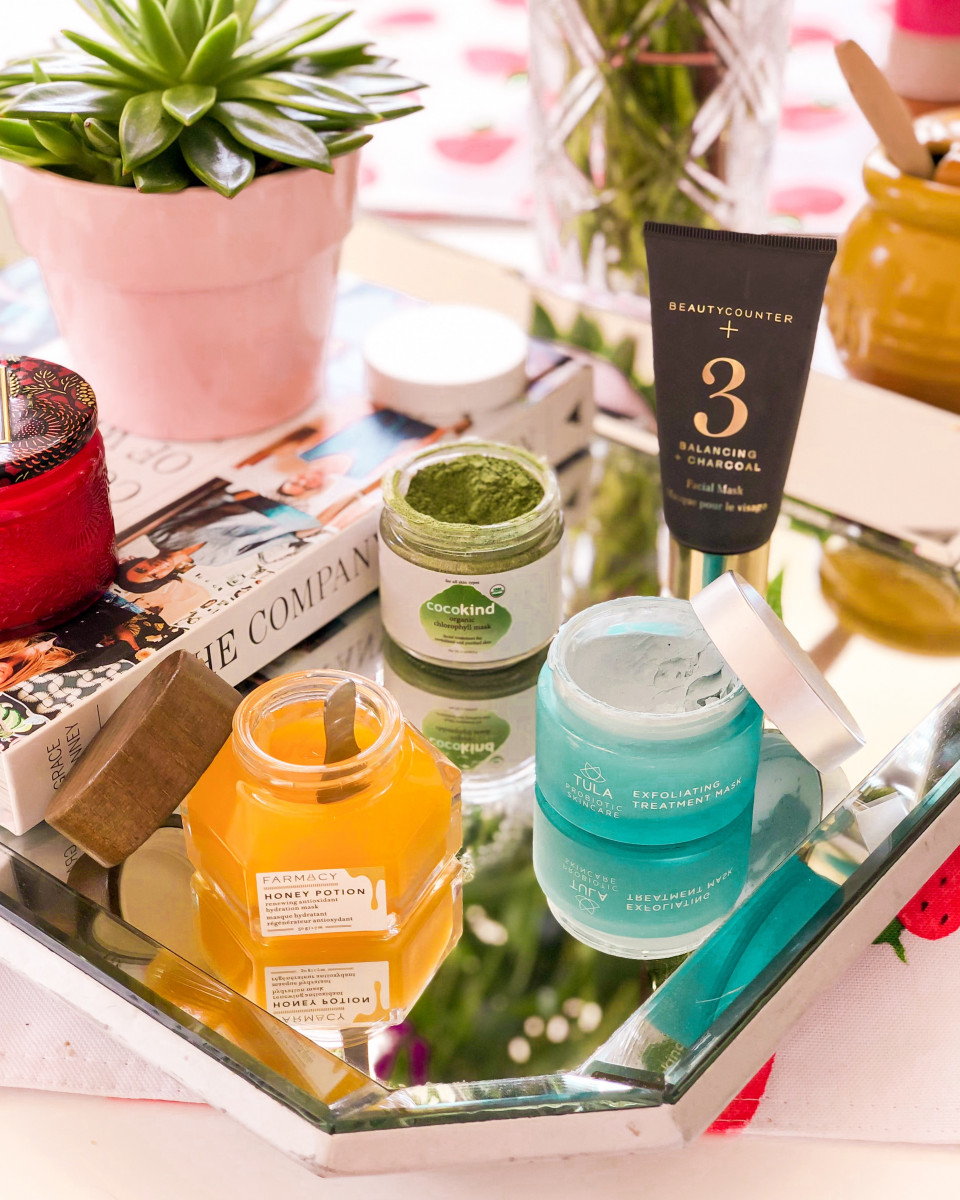 Hello my loves! I'm so glad you're back in my little corner of the internet. Today's post on my favorite face masks is going to be rather short and sweet, which is rare for me considering how wordy I can get. hehe You may have read THIS post on my cruelty-free skincare routine. Mostly all the products I spoke about all remain a big part of my routine, but I've also had the opportunity to try some new non-toxic products since then. In fact, my #shelfie collection has grown quite considerably in the past year!
Between cleansers, toners, serums, masks, and moisturizers there are SO many products I could focus on. But let's be real… there's nothing quite like the feeling of a good face mask. Not only are the fun to apply but the downtime while allowing them to dry kind of forces you to just chill. Which we ALL could do more of!
Okay, on to the good stuff. Which face masks do I love? Despite having a huge collection of to choose from, I always find myself going back to the same 4 depending on what I need. Each of them provide unique benefits but all are very effective. And the best part is that they're all cruelty-free, non-toxic, and filled with good for you ingredients that you can be happy about. Here are my current go-tos in no particular order: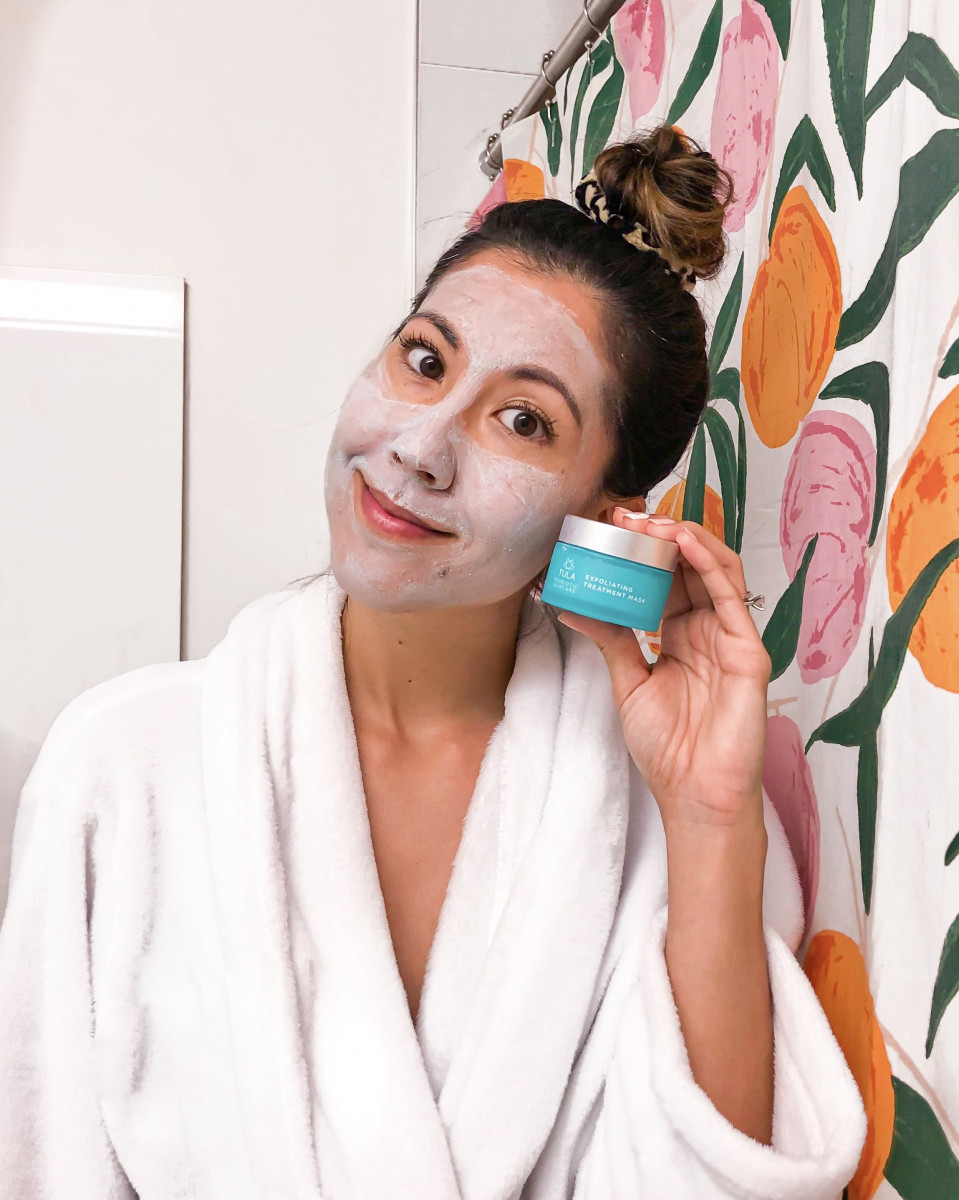 BEST FOR: Gentle Exfoliation and Improving Skin Tone
STAR INGREDIENTS:
Bentonite clay exfoliates the skin and draws out impurities.
Lactic acid derived from fruit helps gently exfoliate and fight the look of dull skin.
Blueberry extract is rich in antioxidants and hydrates and promotes even skin tone.
Turmeric root is a powerful natural ingredient that helps reduce signs of inflammation.
Probiotics create a barrier to lock in moisture.
WHEN TO USE: I usually use it once a week whenever my skin is looking a bit congested and/or looks a bit dull
WHY I LOVE IT: I love how gentle it is! The exfoliation feels great and the mask itself doesn't feel super tight or strip away moisture.
SHOP HERE (save 20% off your purchase with my code: HEADSTANDS)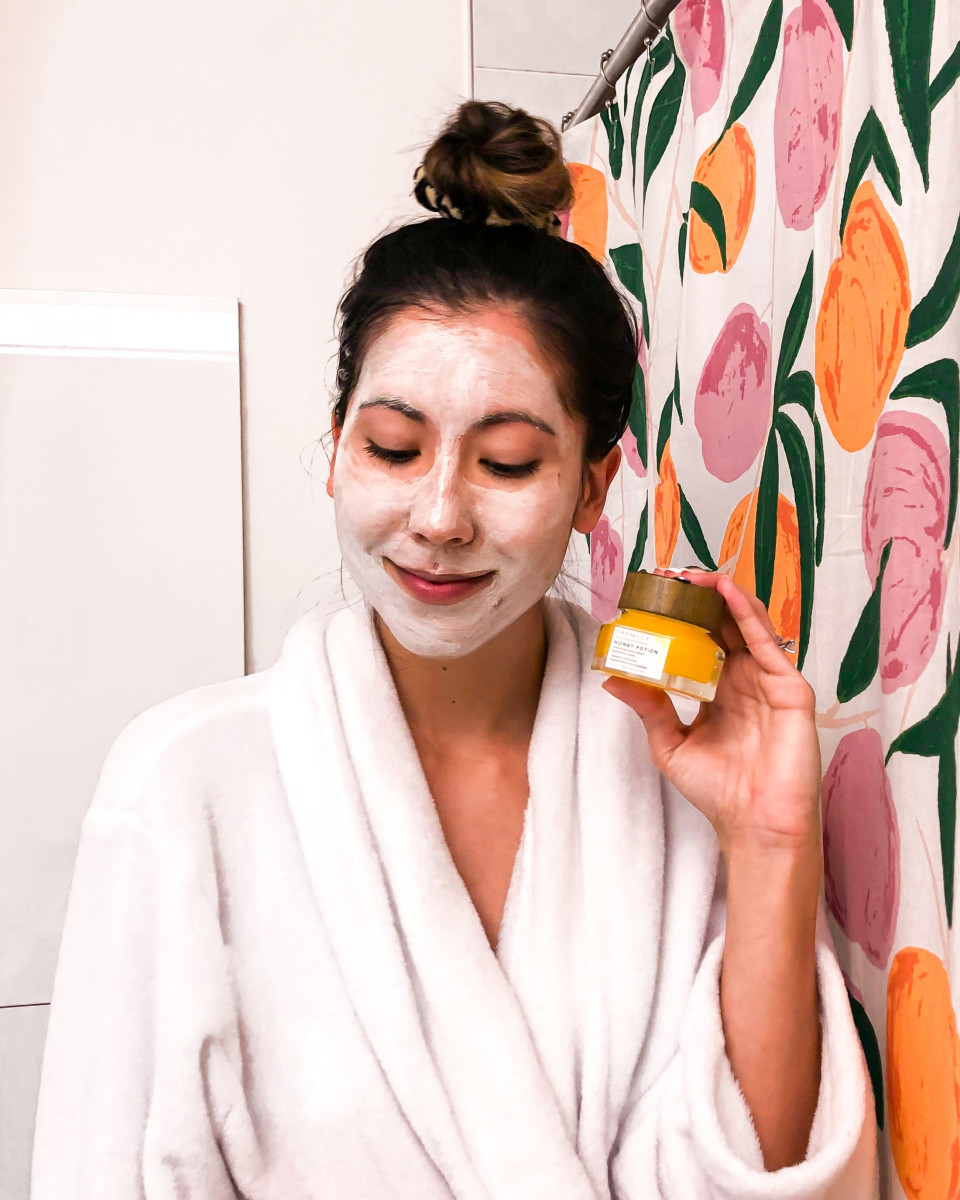 BEST FOR: Intense Hydration
STAR INGREDIENTS:
Echinacea GreenEnvy™ Honey: Hydrates, purifies and heals with potent natural antioxidants.
Propolis + Royal Jelly: Supports skin renewal for a younger appearance.
Essential B Vitamins: Help to smooth dry skin and renew its look.
Glycerin: Attracts moisture to skin and hydrates for a soft, supple look and feel.
WHEN TO USE: Whenever your skin is red, tight or in need of moisture
WHY I LOVE IT: The honey feels super tacky at first but I love how it warms up on your skin! After I wash it off my face always feels so supple and glowy.
SHOP HERE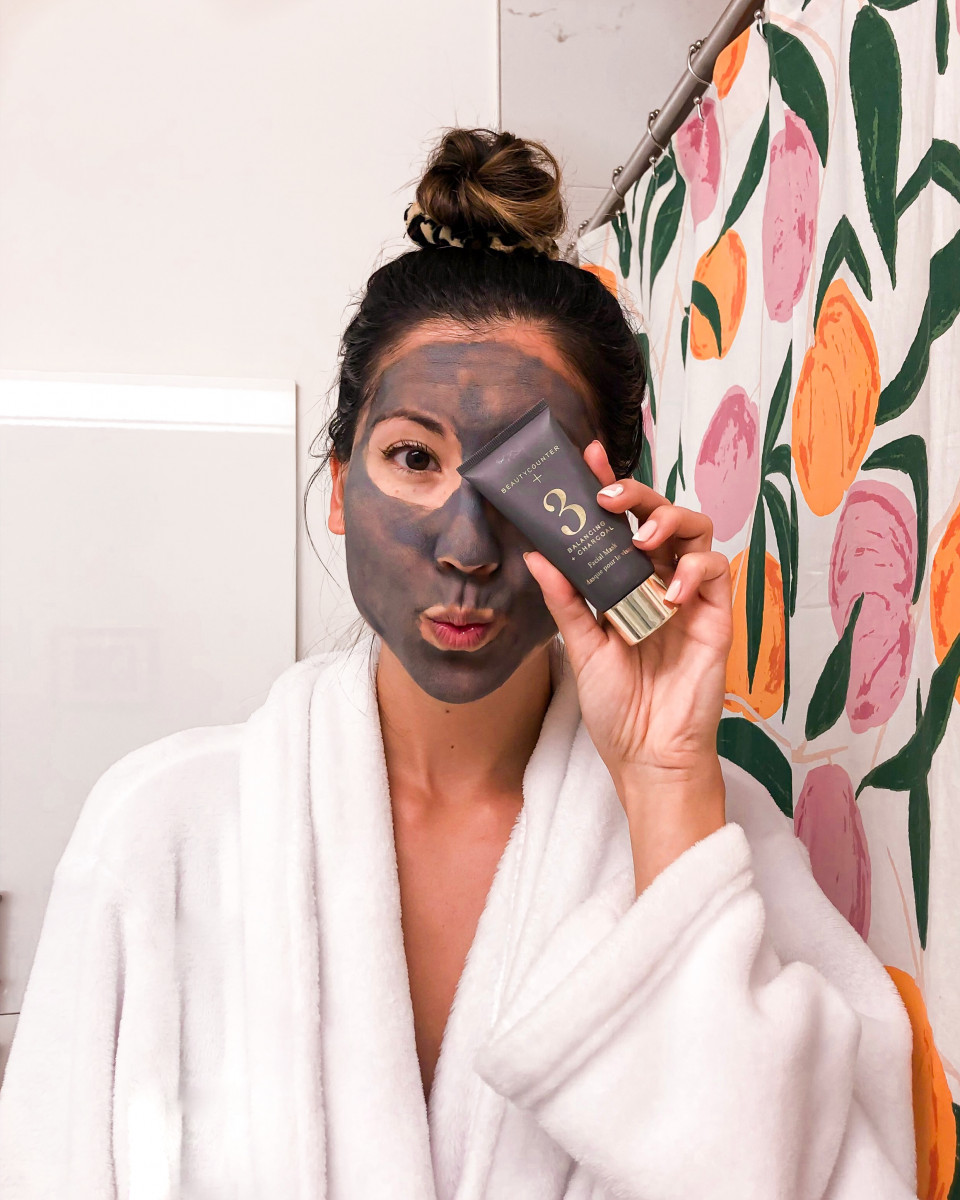 BEST FOR: Evening Out Skin Tone
STAR INGREDIENTS:
Kaolin clay: deep-cleans and balances, absorbing excess oil and drawing out impurities.
Activated charcoal: minimizes the appearance of pores, giving skin a smooth, refined appearance.
Salicylic acid: stimulates exfoliation.
WHEN TO USE: Once a week or twice a week
WHY I LOVE IT: Unlike many clay masks, this isn't super harsh or drying. I love how bright and soft my skin is after I use it! Definitely evens out skin tone over time. 🙂
SHOP HERE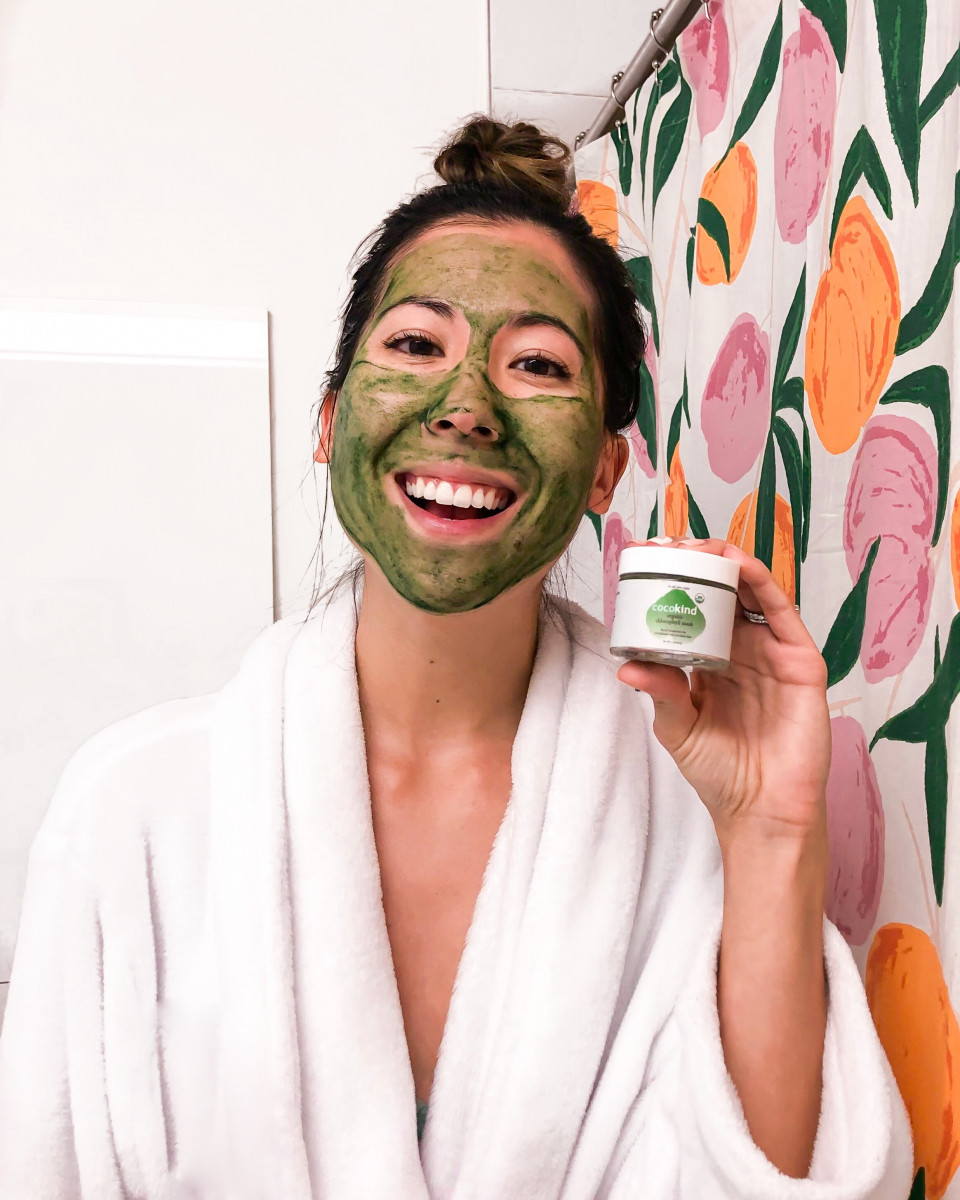 BEST FOR: Soothing Skin and Brightening Complexion
STAR INGREDIENTS:
Spirulina and wheatgrass powders: neutralizes free radicals and other toxins that cause premature signs of aging
Ylang ylang oil: reduces inflammation, diminishes appearance of scars, and promotes wound healing
WHEN TO USE: After an intense breakout or whenever skin looks a bit dull
WHY I LOVE IT: Since it comes in powder form I love that you can mix it with anything you want! Yogurt, serums, water, etc. It's customizable based on your skin needs!
SHOP HERE
I hope you found this post helpful as you search for the right face masks for your skin needs! And at the very least I'm sure you got a kick out of seeing me in all four. 🙂
Happy face masking lovelies!