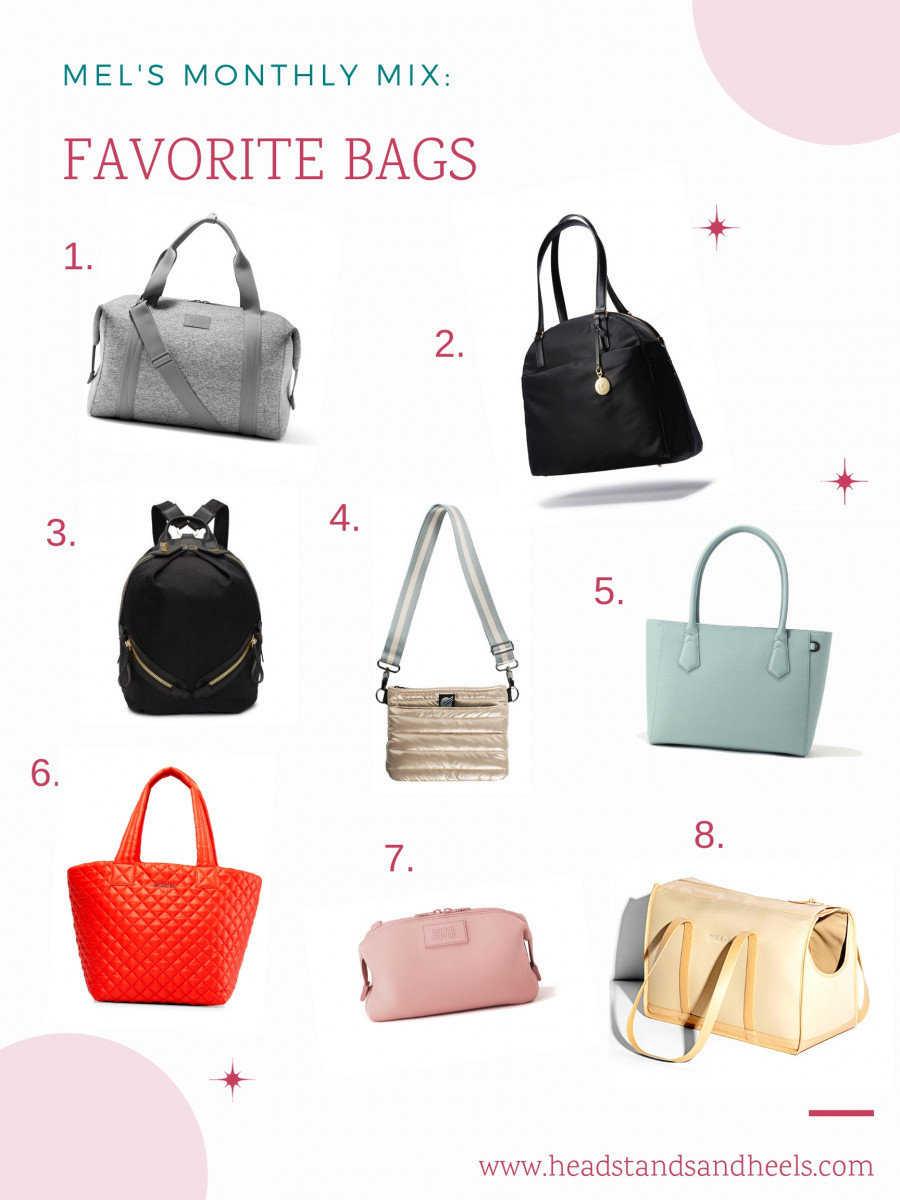 My goodness has it been a hot minute since I've updated the blog. As most of you know, I've been a bit preoccupied with my wedding and honeymoon last month (sneak peek photos HERE). Bay and I spent two lovely weeks in paradise immediately following our wedding on April 13th. It was so blissful and not only served as a great way to unplug but also gave me room to brainstorm. Now that I'm officially back from paradise and full of fresh content ideas, it's time to get writing!
First up… let's chat bags. Because let's be honest, most women I know are #crazybagladies.
Since I'm always on the go I have a plethora of different totes, backpacks,and gym bags to suit my every day needs. Since part of my job is to review products that companies send my way, I've been fortunate enough to have received plenty of bags to test out over the years. Some were amazing. Some were duds. A few I use all the time. Others are collecting dust and probably should go to GoodWill.
Below you'll find the eight bags that made the cut and that I actually use all the time. They're chic, well made, and most come in multiple colors to suit your fancy. I know the price of each may be a sticker shock but I'm personally a fan of investing in items that I know will last. Instead of buying cheap trendy bags that fall apart after a few months, these are classic styles that will stand the test of time (and end up saving you money in the long run).
1. Weekender
Price: $215
Why I love it: This bag offers up multiple compartments and is roomy enough to fit all your basic essentials. Major perks are that the neoprene material is super soft, easy to clean and very lightweight. Not a fan of grey? It comes in 10 other colors.
2. Travel Tote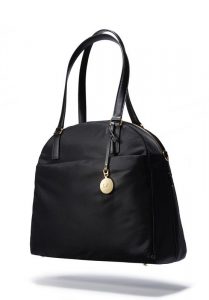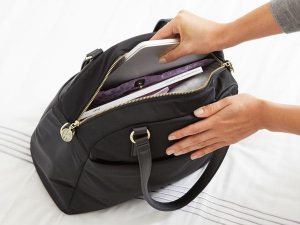 Price: $275 (but it's currently on sale for $192.50)
Why I love it: It's incredibly functional, lightweight and has so many pockets. Best features are the hidden side pocket (for sandals or an umbrella), laptop compartment (fits 13″ laptops), and suitcase handle sleeve to go over your airplane carry-on.
3. Backpack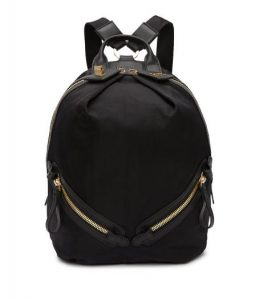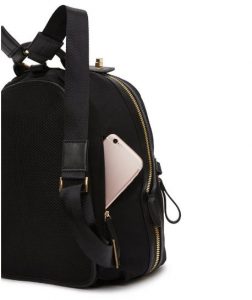 Price: $225
Discount Code: "MELANIET10" (10% off)
Why I love it: Sturdy and functional but still looks very luxe. There are multiple pockets and it's big enough for day to day essentials (no laptop). I'm a big fan of the front zips for easy access to my keys and metro card.
4. Fanny Pack or CrossBody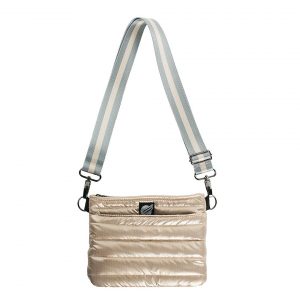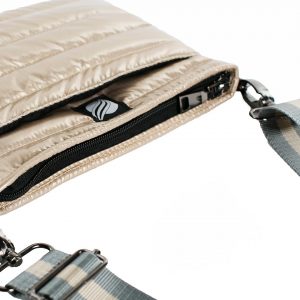 Bum Bag by Think Royln
Price: $98
Why I love it: Sometimes when you're hiking or walking your dog you want to be hands/shoulder free. This bag converts from a fanny pack to a crossbody bag and can easily fit a small wallet, keys and phone. Perks are the lightweight material, 2 strap options and 23 different color options to choose from.
5. Business Tote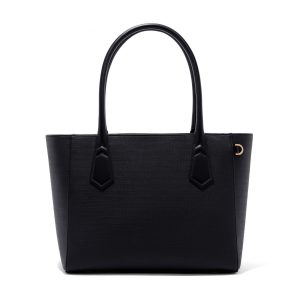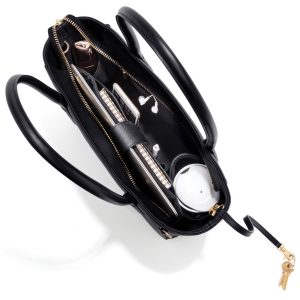 Price: $245
Why I love it: It's simple, chic and is perfect for your office supplies. I particularly love the padded laptop compartment (holds a 13″ laptop), detachable key leash, and cozy "koozie" style holder for your beverage.
6. Studio to Street Bag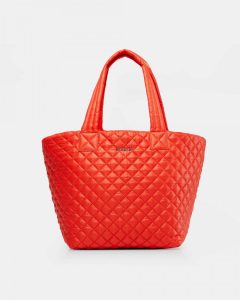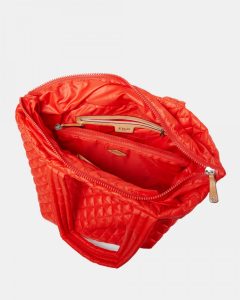 Price: $225
Why I love it: Hands down the best "gym bag" I've ever owned. It's roomy, super versatile, lightweight and expands with ease. Other perk? Super foldable, rollable (?) and can be packed down in your closet without ever losing it's shape. Oh and it comes in 32 colors.
7. Cosmetic Bag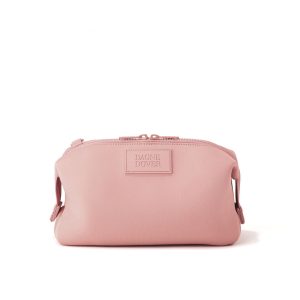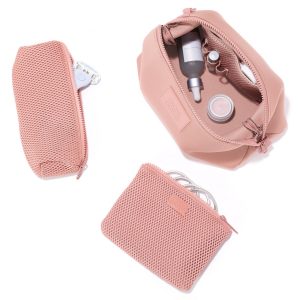 Price: $55
Why I love it: It's waterproof and made of the same neoprene material as the weekender mentioned above. Super roomy, comes up with multiple pouches and fits all necessary toiletries (and more).
8. Pet Carrier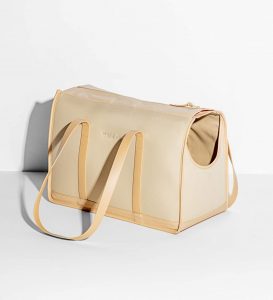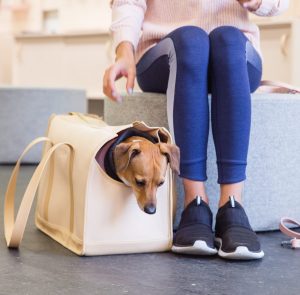 Price: $180
Discount Code: "headstandsandheels" (15% off)
Why I love it: Just look at how cute and comfy Nina looks in it. It has a cushion base, super soft straps, and a cut out so your pup can see where you're headed. It's perfect for dogs under 25 pounds.
Hope you enjoyed this round up! Stay tuned for another "monthly mix" in June.
Hugs,