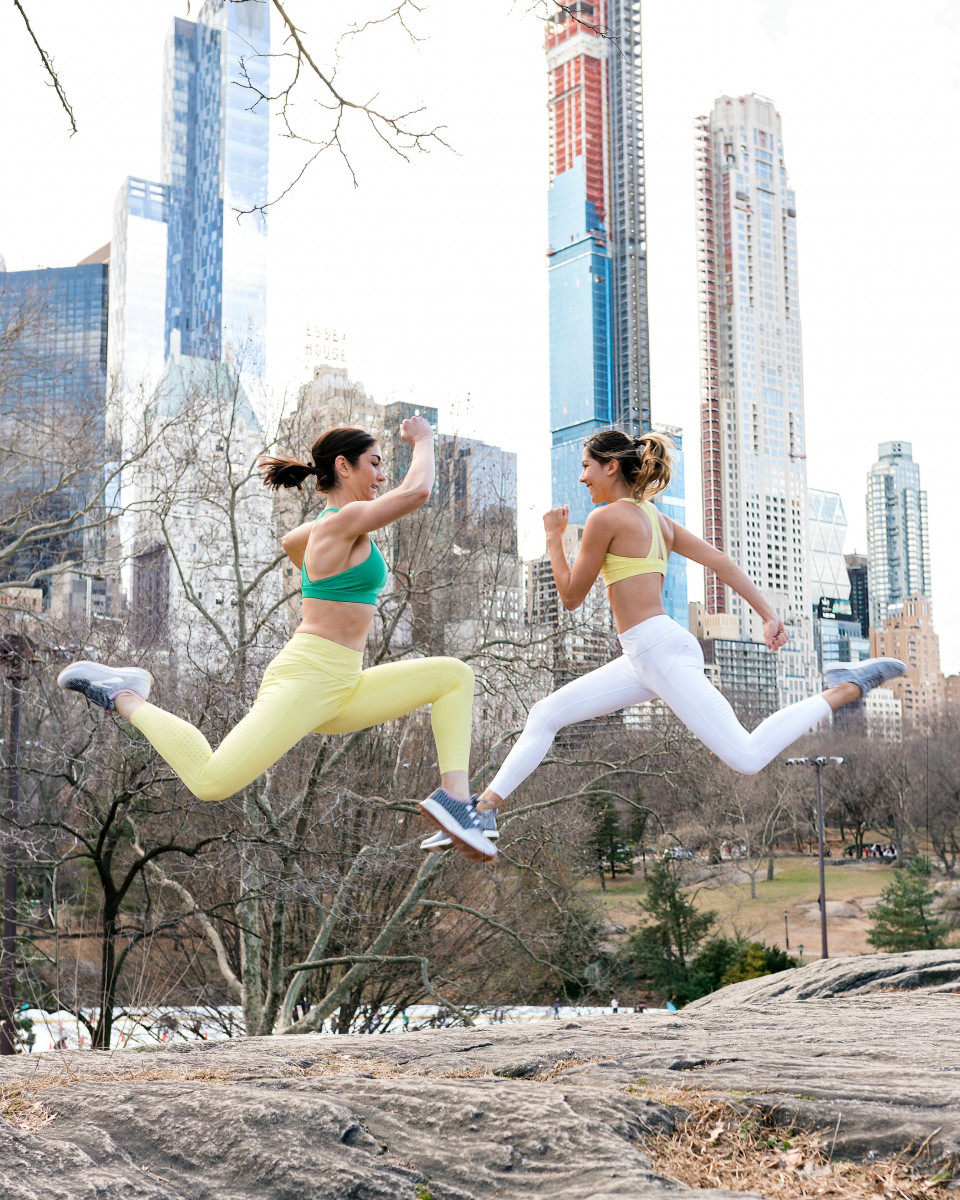 This post is sponsored by Athleta. As always, all opinions are strictly my own.
If there's one thing I've learned through these years, it's that we are truly stronger together. Although this rings true for all aspects of life, supporting each other is especially impactful when it comes to your fitness routine!
Why everyone should have an accountability partner
There is nothing more powerful than having someone support you in your fitness journey. Your friend becomes someone who holds you accountable and in return, you do the same for them. This type of collaboration brings so much joy and I believe it's the one thing that will completely change your fitness routine. With an accountability partner, you have someone who will wake up early with you to train, go to new fitness studios, and try new workout challenges. It's easy to fall off track when it only affects you, but when your partner is counting on you to show up and give it your all, you don't fail them.
About the #PowerOfShe movement
When Athleta approached me about their newest campaign featuring a strong female in our life, I knew I had to join! As a brand, Athleta has always been at the forefront of female empowerment through their #PowerOfShe mission. They provide women and girls with sustainable, quality apparel and are even a certified B Corporation. As most of you know, I've been such a huge supporter of their brand since the first day I bought a pair of Athleta tights. They've been a big part of my growth as a blogger and I'm honored to work with them again for the launch of their newest Contender Tights.
Before I get back to the accountability partner story, I really want to take a second to love on this activewear because it's AMAZING. The tights seriously feel like butter, they're so smooth and come in 4 different length options and multiple colors! I love the pocket details that can hold your phone, cards and keys, and the laser cut details that are equal parts cute and functional. They are definitely very sweat wicking, which makes them perfect for any high intensity workout at the gym, studio or outdoors. My friend Brittany helped me put these to the test on a run in Central Park and we are OBSESSED with them.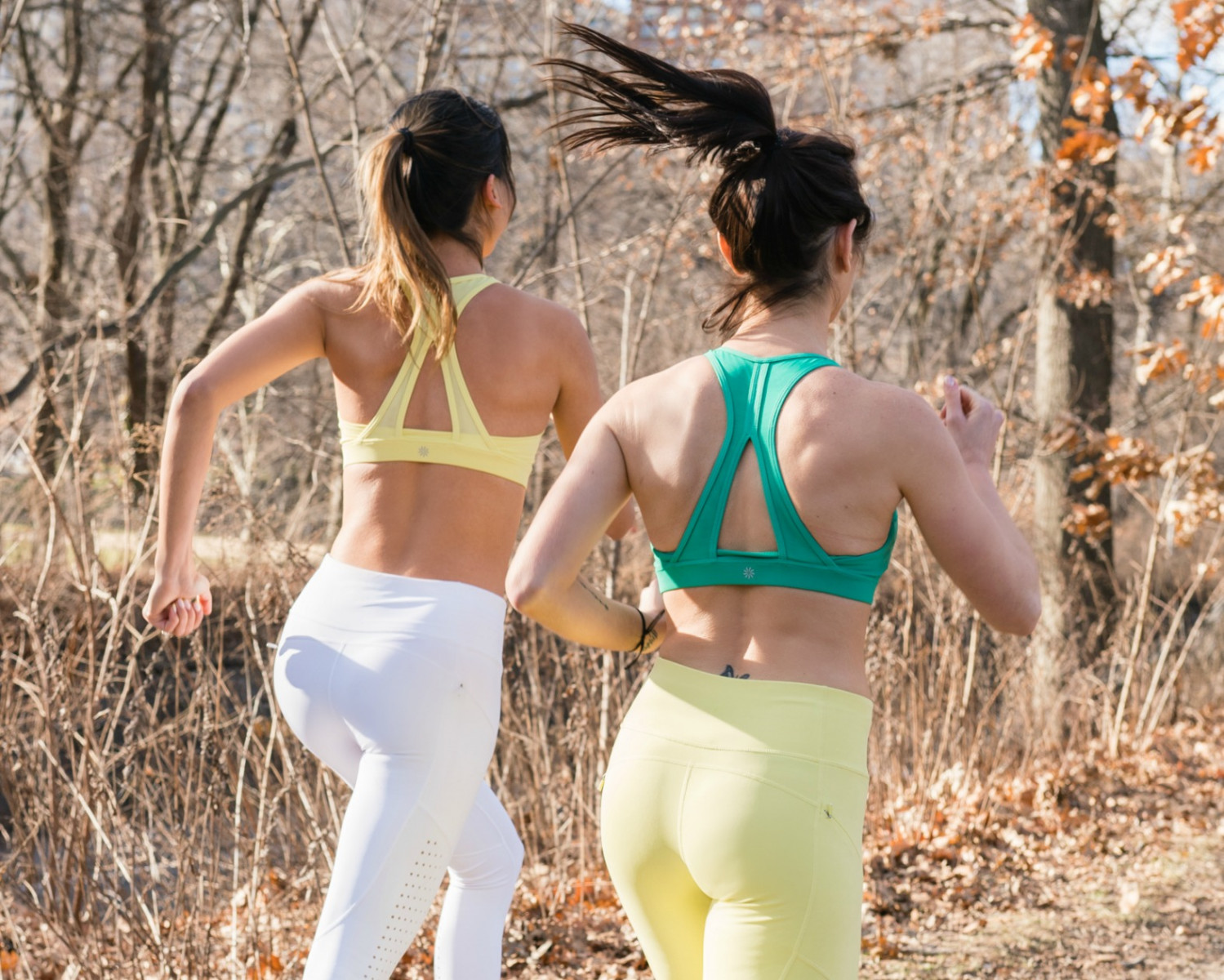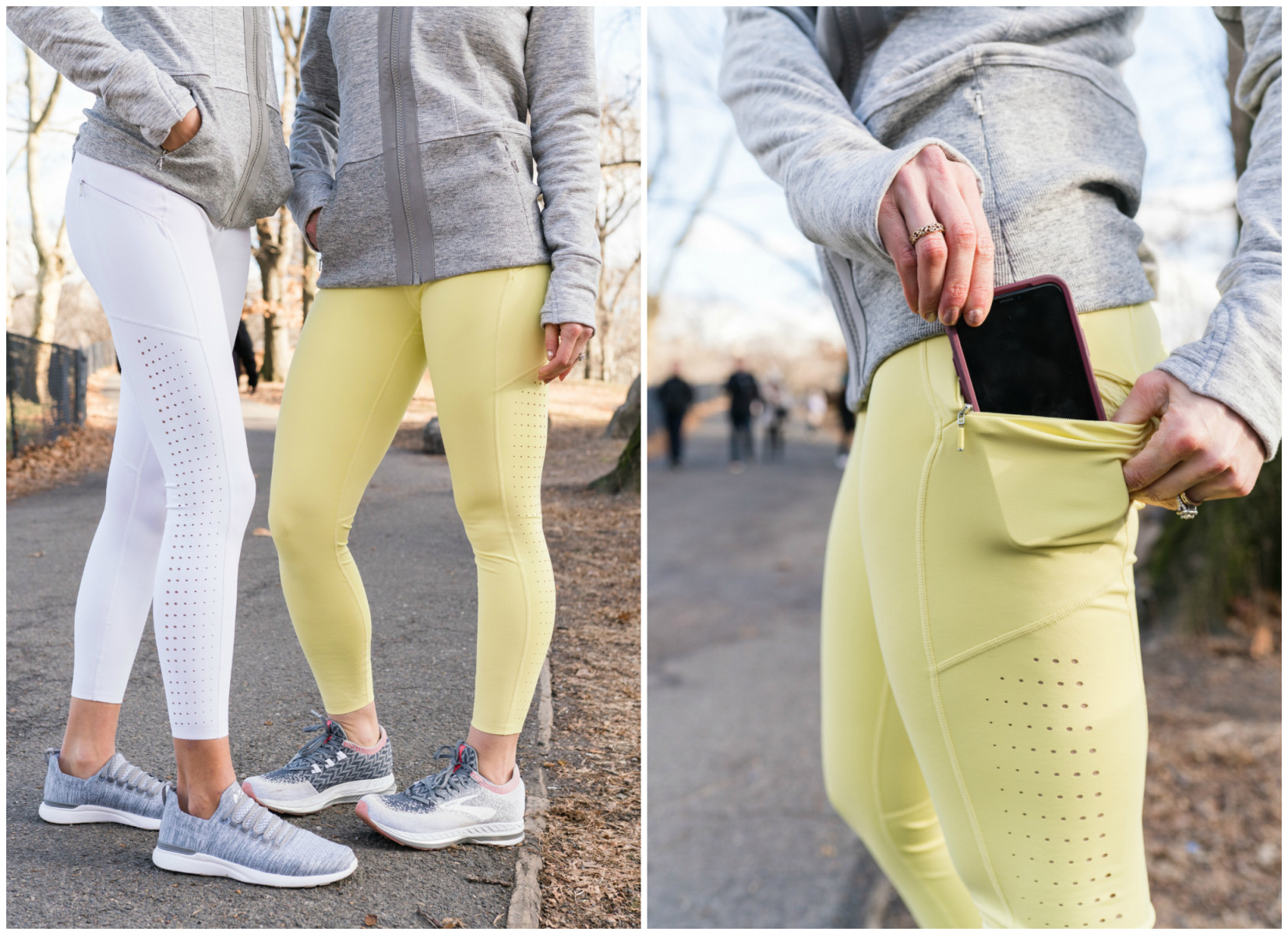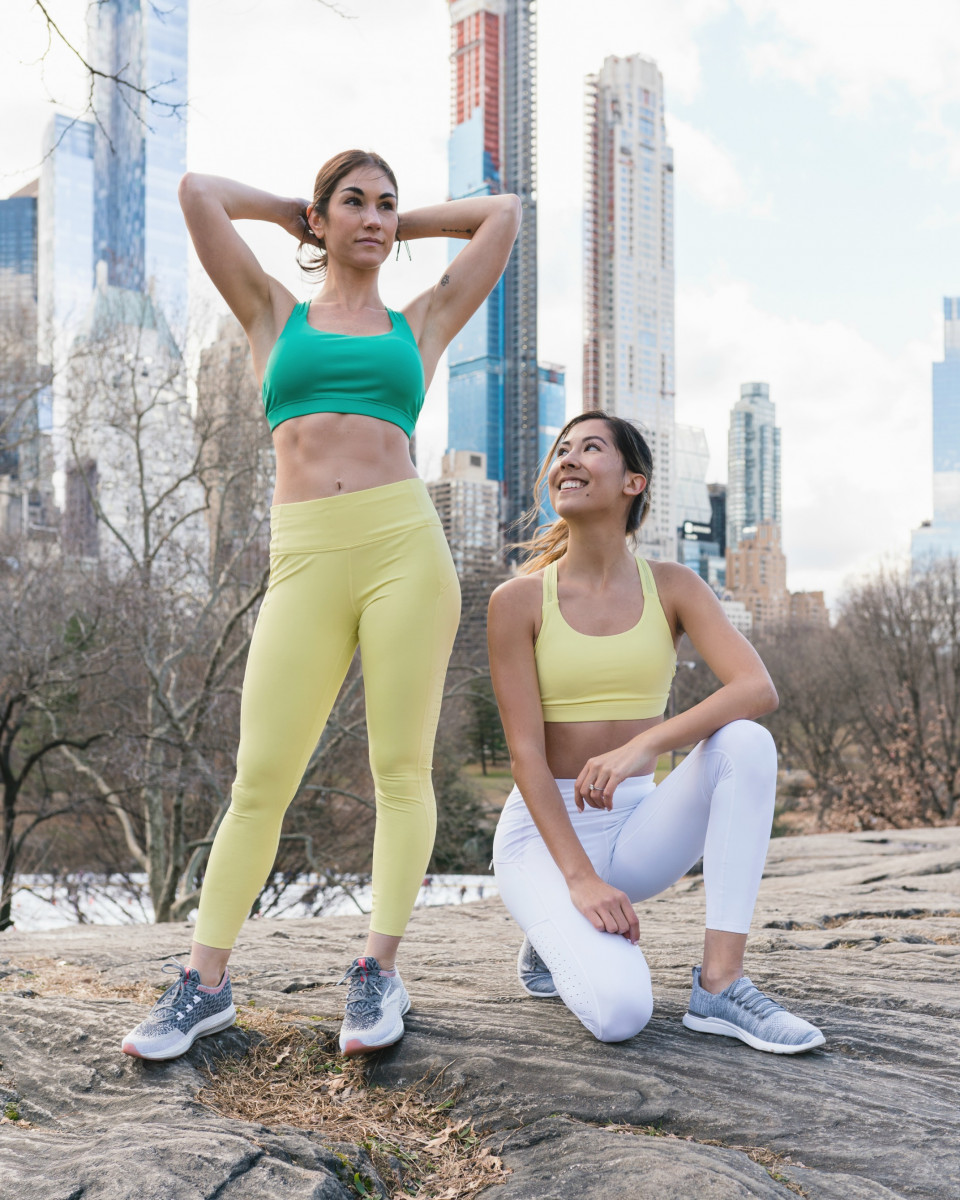 Speaking of Britt, you may have guessed that she is the strong female I've chosen to spotlight! And here's why:
How Brittany went from workout buddy to bridesmaid
From the day Brittany first messaged me on Instagram 3 years ago, I knew we were going to be friends. She had such a kind spirit about her and lots of the same interests. We both were corporate career girls (at the time) working for global beauty brands. She grew up dancing and fell in love with fitness. I was deeply involved in my yoga practice and expanding into new realms of the fitness world. As pretty new bloggers, we were still learning all the tricks of the trade and figuring out how to balance our career and our side projects.
During my very first fitness influencer event that I hosted at Studio Anya, Brittany showed up. I loved her energy and was so inspired by her story, that I asked her to participate in the very first of my Girlboss Squad blog post series. The day of our shoot we showed up at a tiny studio in Union Square, a little nervous about trying partner yoga together for the first time. Her husband Kyle was there for moral support and my fiance, Bay, was there to snap the pics. In that short hour, we pushed each other's limits, laughed, lifted each other up and bent our bodies into crazy positions. It was one of my favorite partner yoga sessions to date, because it was just so fun and real.
Soon after, we started hanging out pretty regularly. Grabbing wine after work, trying out new fitness studios together, and going to various influencer events. In the Summer, we even decided to teach a joint class called "Fit for Summer" at our local Athleta store. She taught the 30 min bootcamp and I taught a fun 15 minute partner yoga session. Obviously our love for Athleta has come full circle.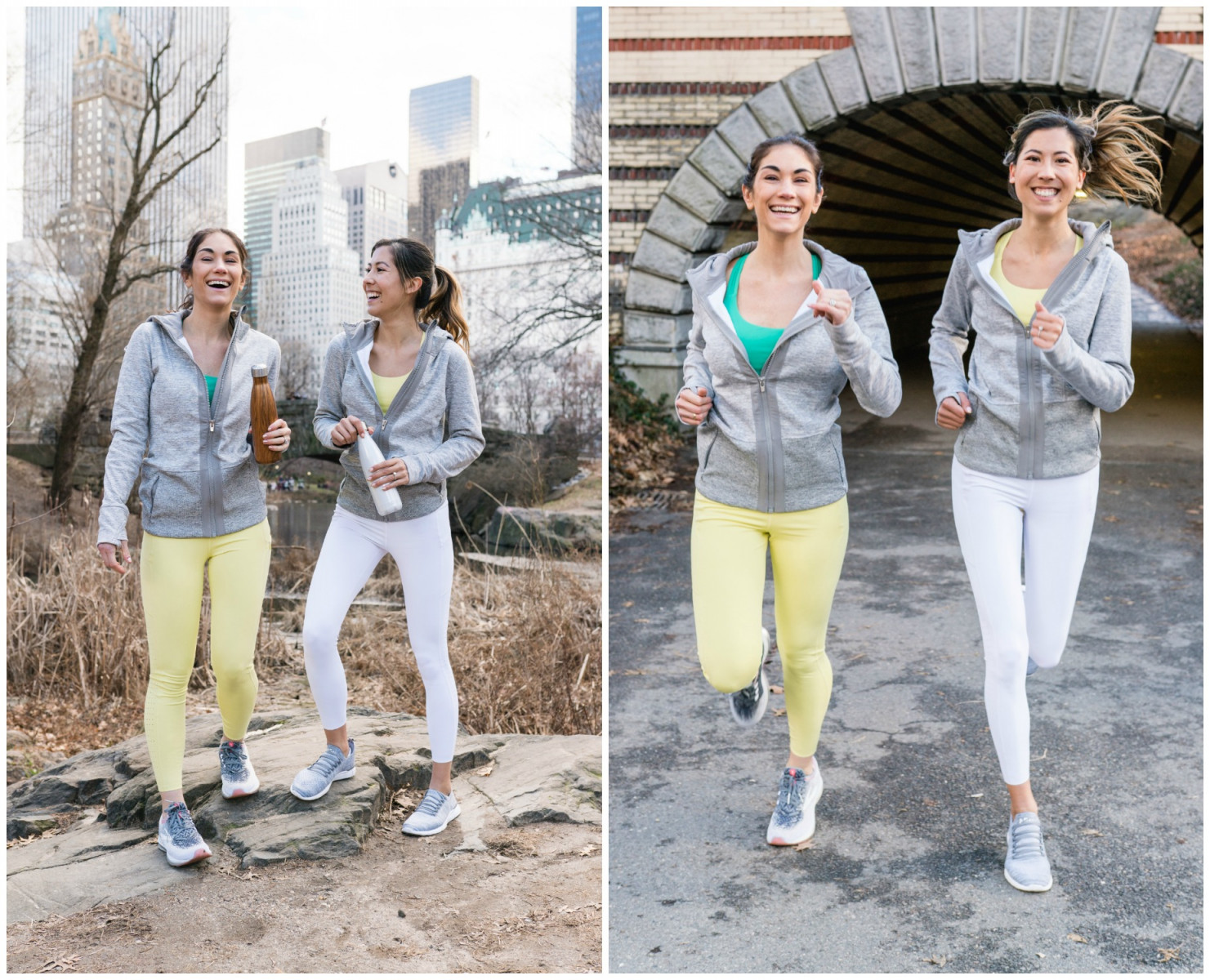 During that time, I was going through my 200hr yoga teacher training. Britt was one of my biggest cheerleaders and showed up to my first class that I taught in a studio after I "graduated." She was always there for me. Encouraging me to push my practice and supporting me as I went through the growing pains of learning how to teach with confidence. Soon afterwards, Britt auditioned to be an instructor at a local cycling studio and then in a huge turn of events, moved to Ohio for a new job opportunity!
Even with the distance, we still texted and talked on the phone often. Although we couldn't physically be there for each other we still cheered each other on from the sidelines. Britt started training for a half marathon and I took the leap of faith to pursue my blog full time and expand my fitness routine beyond Yoga. When I got engaged, I knew I needed her by my side at my wedding. After all, we were cheering each other on with everything else, it just made so much sense!
Fast forward and Brittany is now back in NYC! We still cheer each other on with our fitness regimen and meet up often for workout dates at our favorite studios. Brittany is inspiring me to start running more often (since I'm honestly not a big fan of it) and now one of my goals is to run a race by the end of the year!! Fingers crossed I'll make it happen and will make it across the finish line in one piece. 😉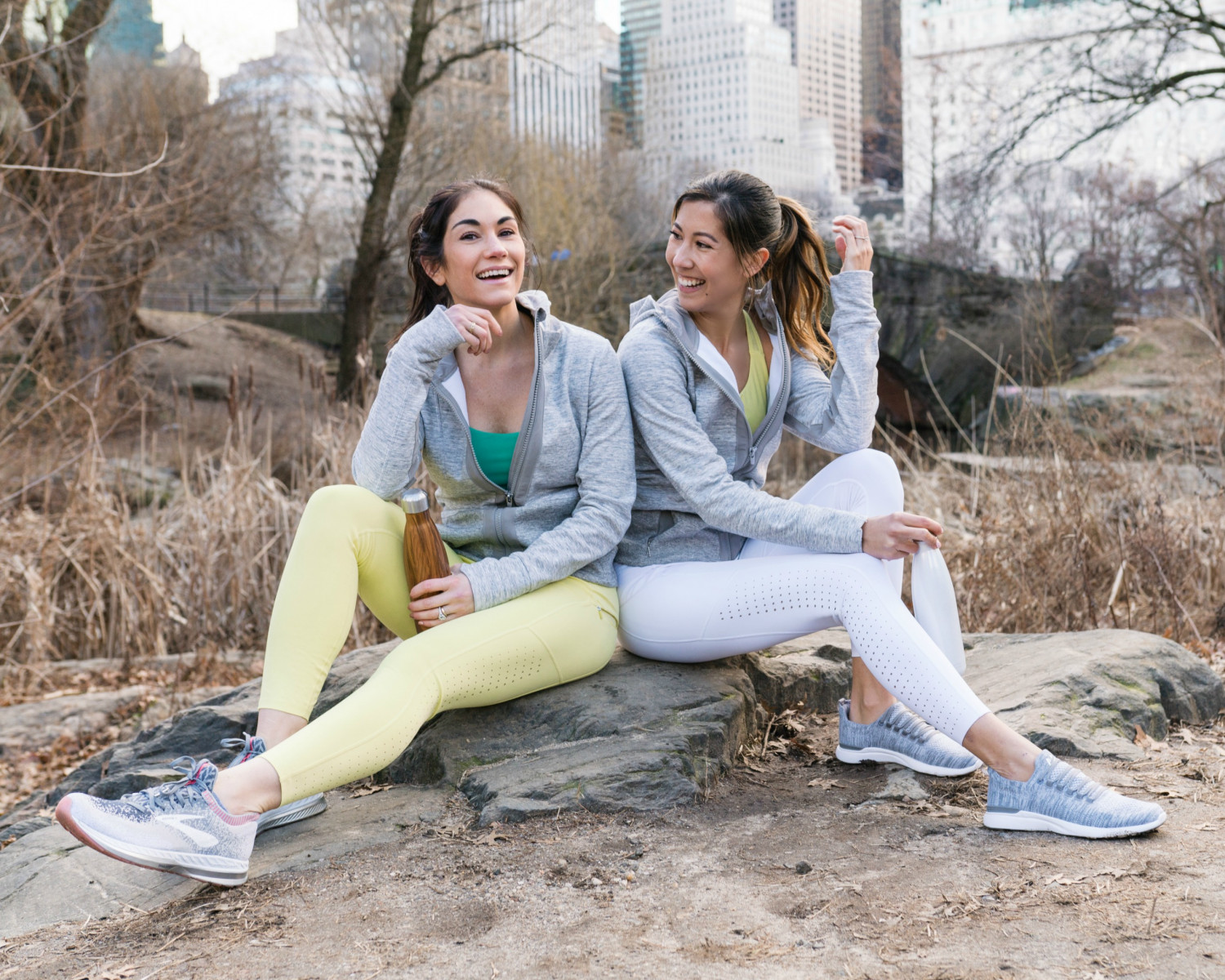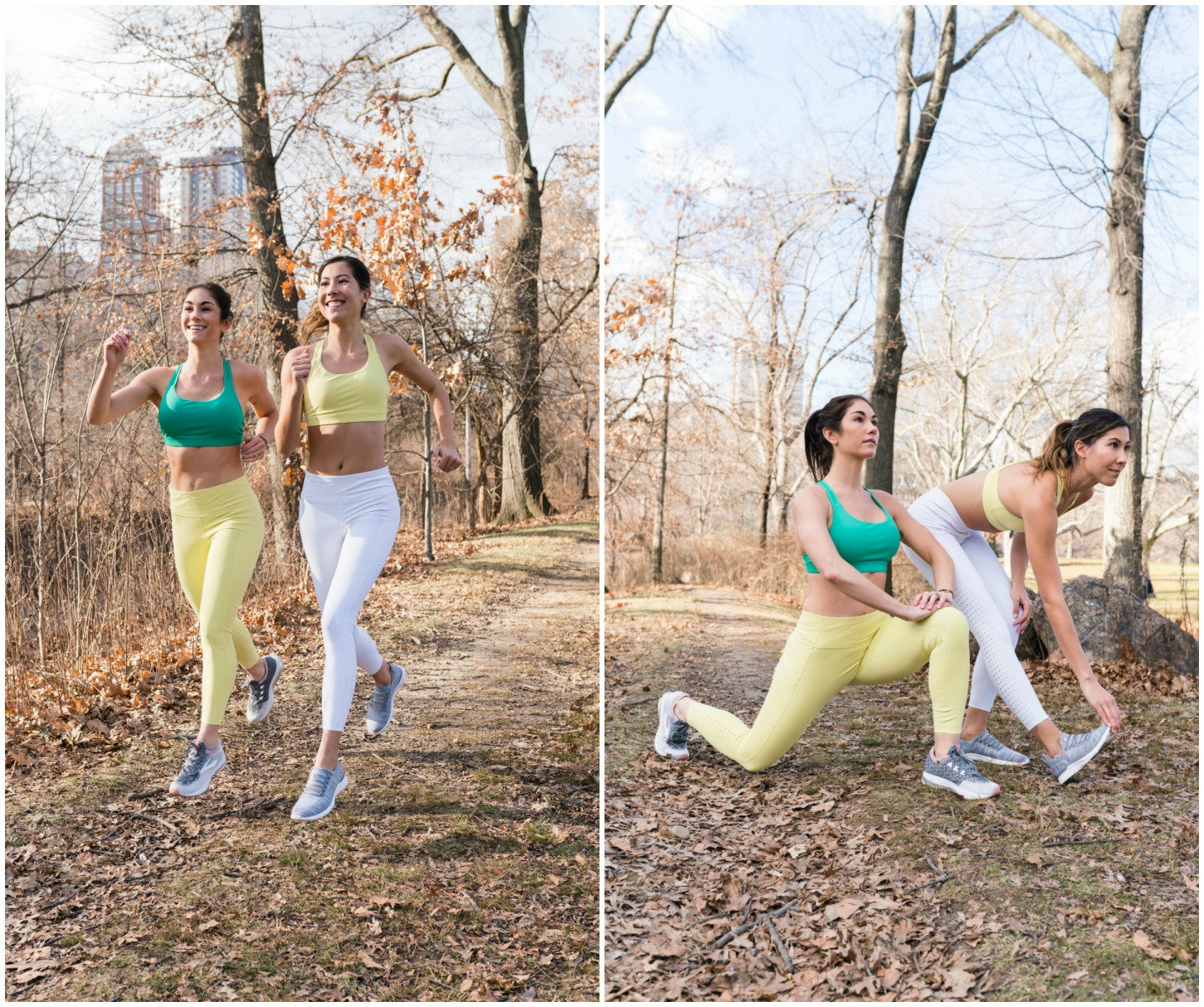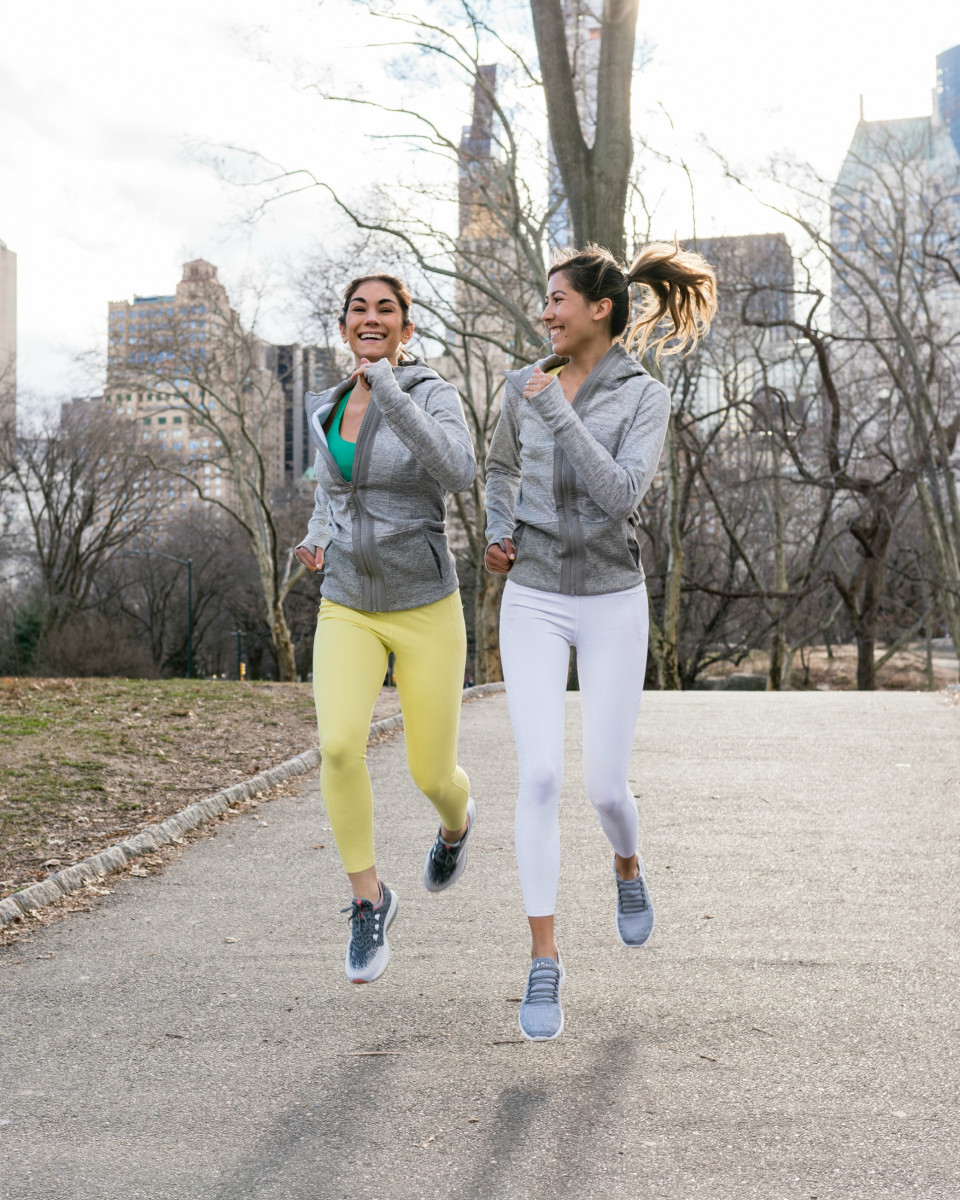 The Big Takeaway
Accountability is one of the key ingredients to success! Every step you take together towards your goals (whether different or the same) is another cause for celebration. So cheer each other on! Schedule those workout dates and push each other to accomplish new goals. You may just make a life long friend in the process.
After all, we will always become stronger by pushing ourselves and supporting each other.
So much love,