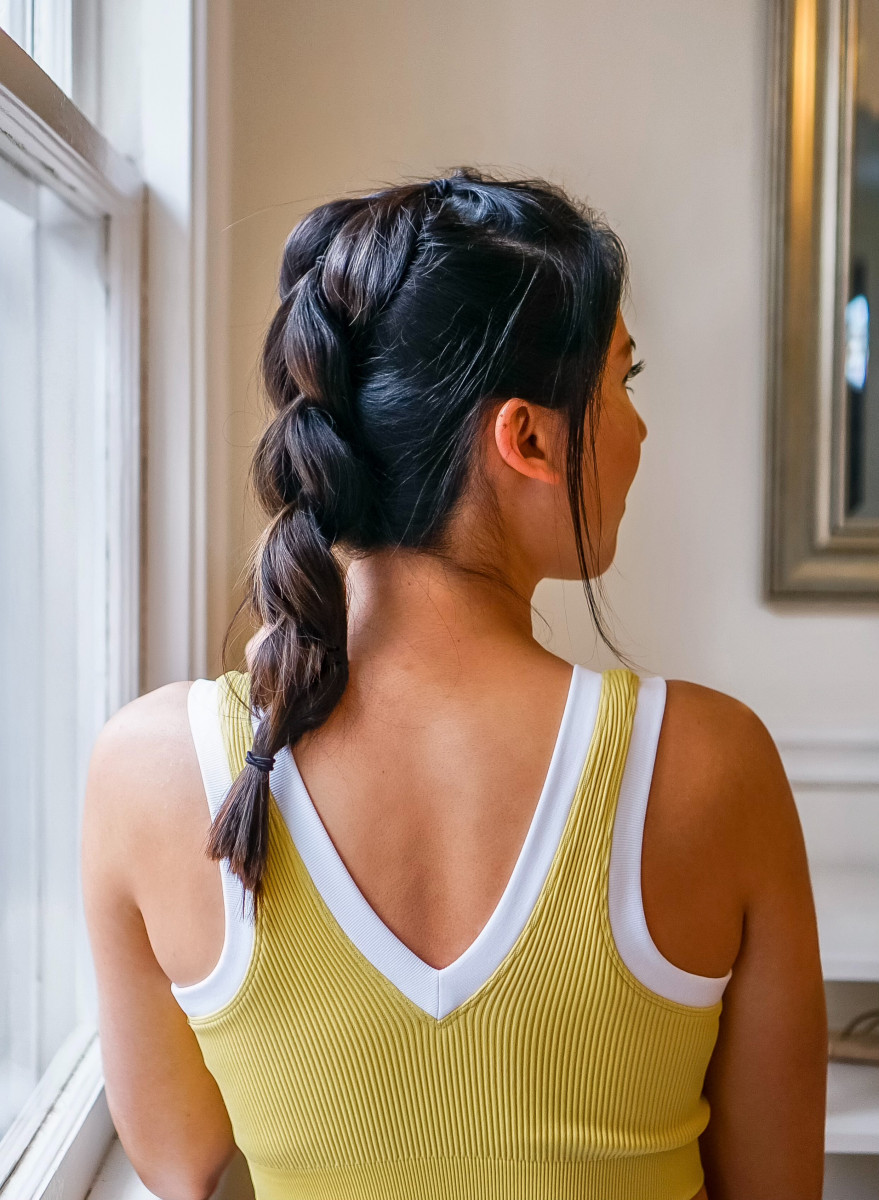 This post is sponsored by Hair Food. All thoughts and opinions are my own.
Moving to Denver has come with many perks but one of the challenges I haven't really addressed has been the extremely dry climate. As someone who grew up with the humidity of Florida and then spent the past six years in NYC, it's taken a bit of time for me to figure out the right regimen to combat the effects of dry weather. Truthfully, I spent the first few months getting used to adding extra body oils and moisturizers to my skincare routine and feel like I'm in a good place with that. But the one thing I wasn't paying too much attention to was how much the dryness has been damaging my hair!
I pride myself on taking care of nourishing my body with vitamins, healthy foods and lots of water. So it only makes sense that I would apply that same level of care to my hair as well. I've rotated through A LOT of different shampoo/conditioner products this past year. Some I've liked more than others, but none have really felt super nourishing until I tried Hair Food.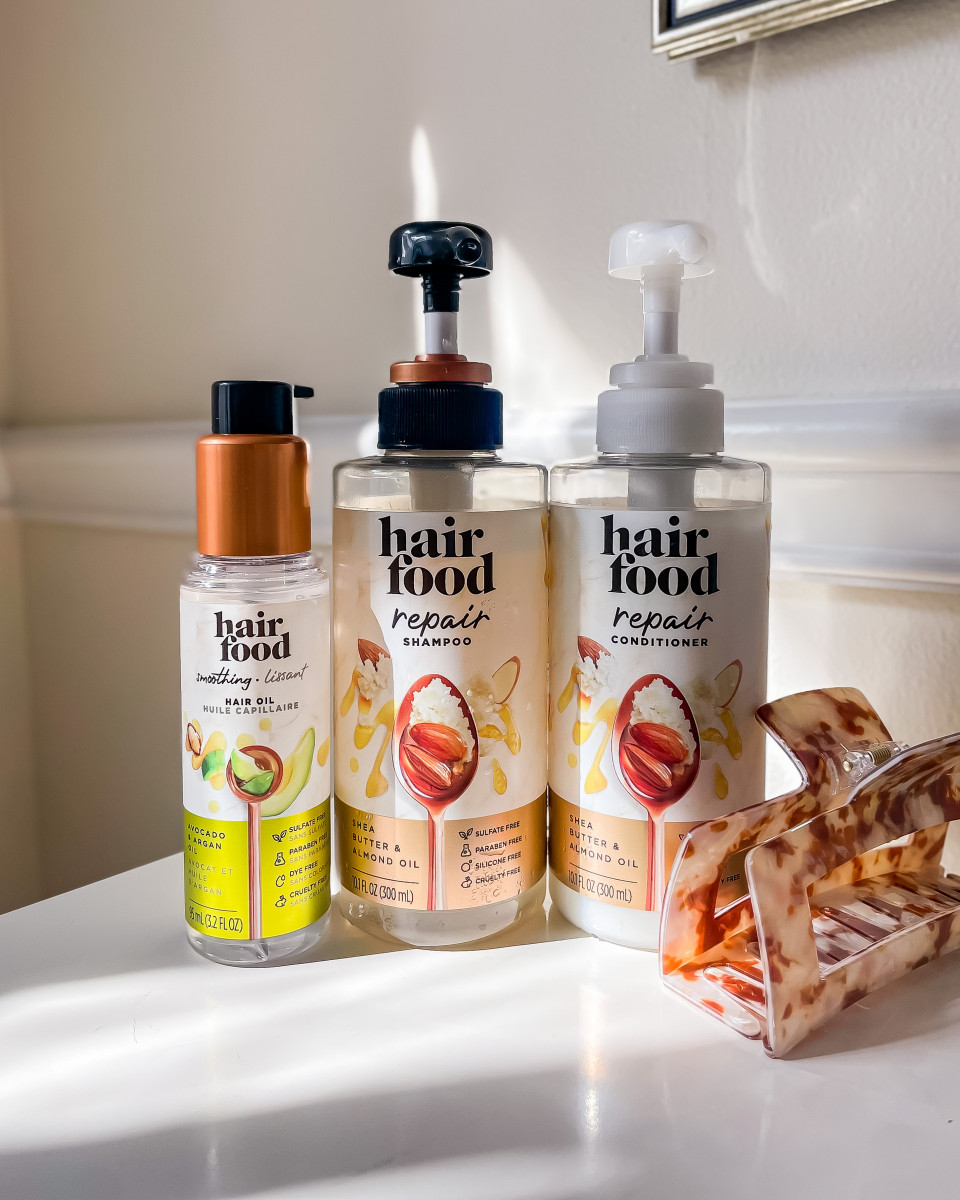 If you aren't familiar with their brand, trust me when I say I highly encourage you to give their collections a try! Each Hair Food blend is designed to cleanse and nourish your hair without sulfates, dyes, or parabens, and bonus, they are meant to protect color-treated hair. Plus, as someone who doesn't use any cosmetic products that test on animals, I really love that Hair Food is PETA certified cruelty-free.
The Hair Food Shea Butter & Almond Oil Shampoo and Conditioner have a really nice lather and pleasant smell. I was worried that they would weigh my hair down but am happy to report that's not the case at all! My hair has been bouncy, smooth and super soft every single time I've used this duo. Definitely a 10/10 for anyone in need of extra hydration.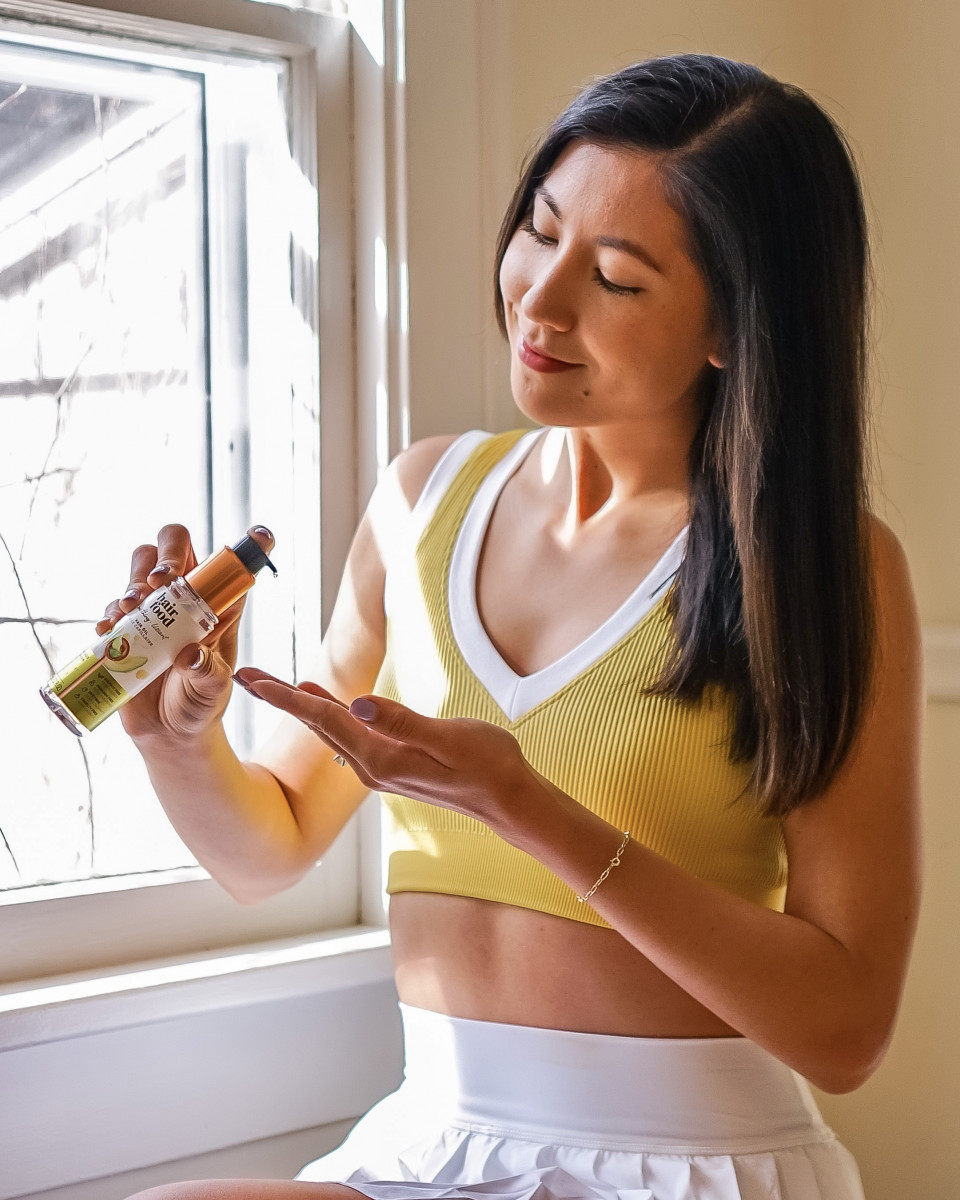 For days when I need to seal in a little more moisture, I've been using the Hair Food Avocado & Argan Smoothing Hair Oil. It smells incredible and a little bit goes a long way in smoothing out my strands and making my hair look glossy and healthy. It's actually the perfect treatment to use before trying out this pull-through braid hairstyle!
As someone who is very limited with the amount of hairstyles I know how to do and can't french braid if my life depended on it, this style is perfect. It's sooo easy and comes together in less than 10 min. It looks chic while also keeping my hair secure for yoga, pilates or any other workouts I'm into that day.
Before trying this pull-through braid hairstyle, I recommend washing your hair with the Hair Food Shea Butter & Almond Oil sh/cn, using a small amount of their Hair Oil, and blow drying your hair with a round brush for volume.
STEP 1: Grab a top section of hair starting above your temples and secure with a small hair tie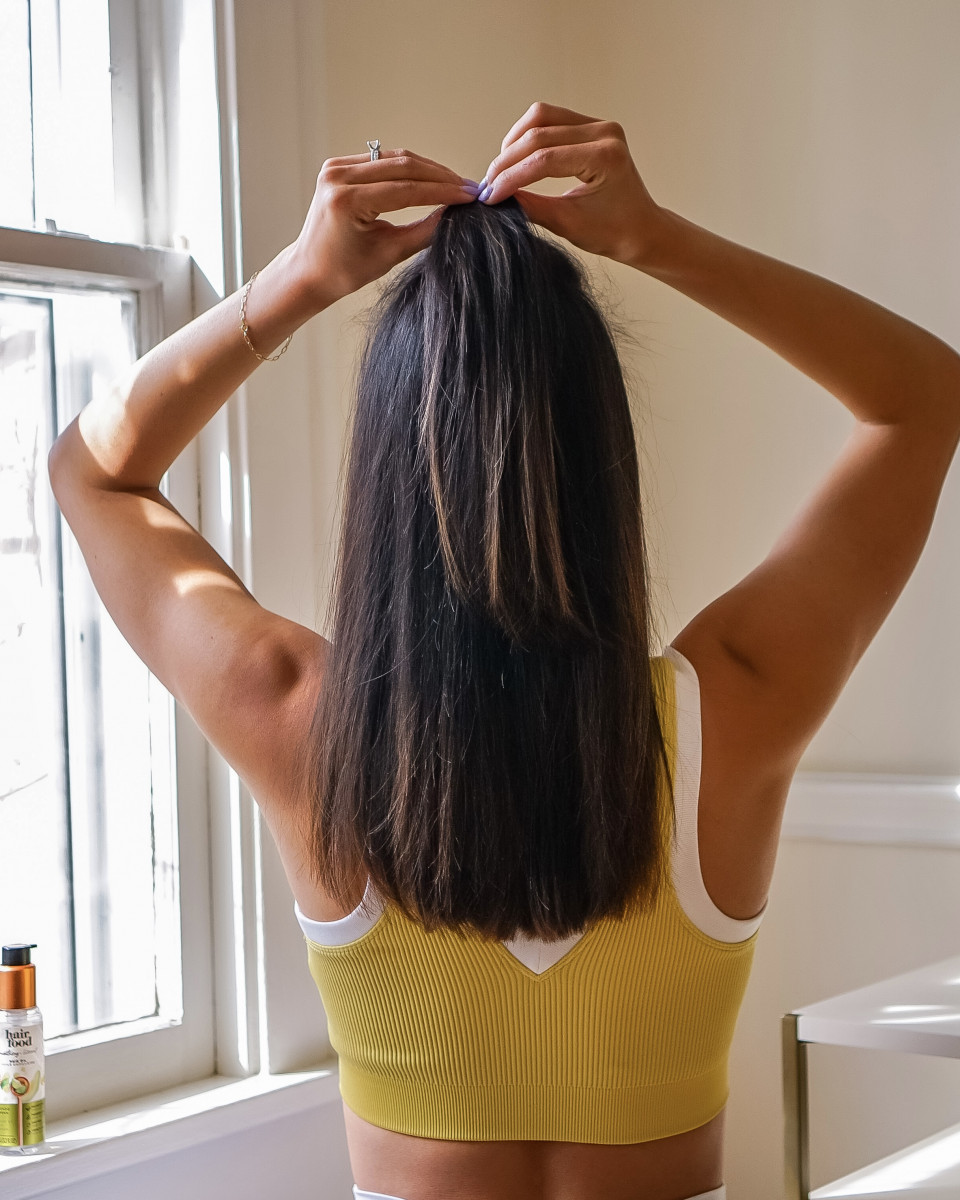 STEP 2: Use a clip to keep the ponytail out of the way as you gather a new section of hair and secure with a small hair tie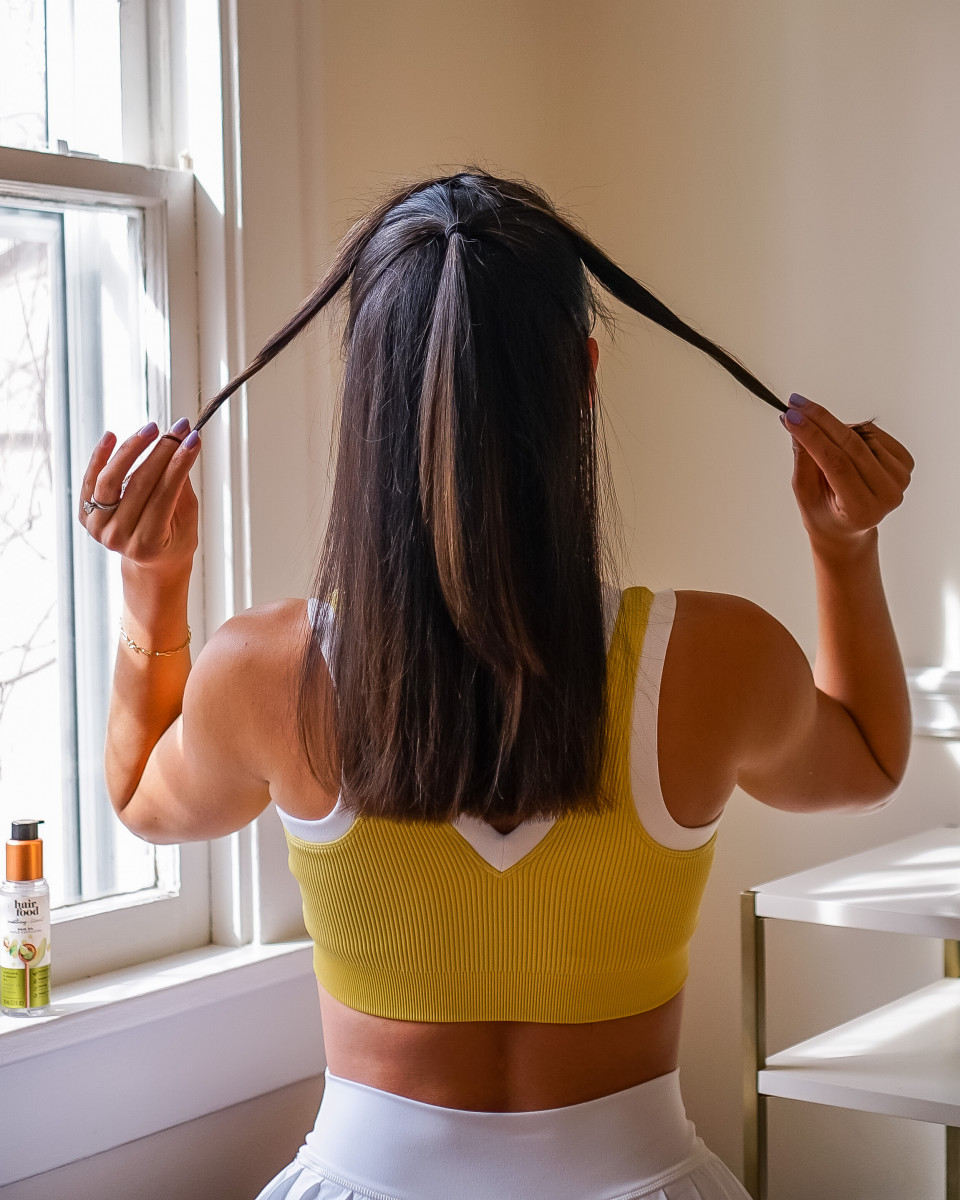 STEP 3: Remove the clip, split the top ponytail into two having it fall on either side of the bottom ponytail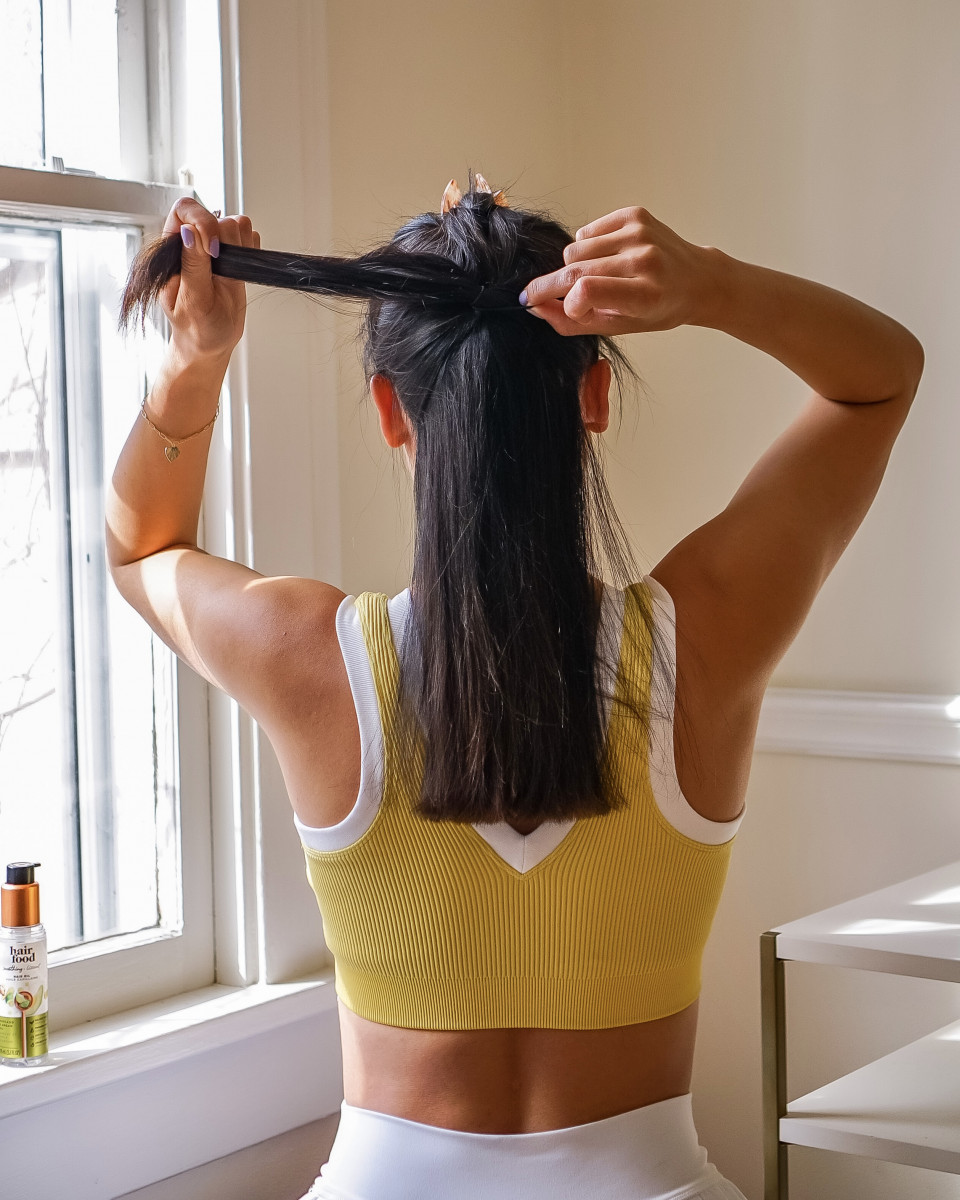 STEP 4: Clip the bottom ponytail on the top of your head and gather a new section of hair, adding the pieces from the first ponytail to them. Secure with a small hair tie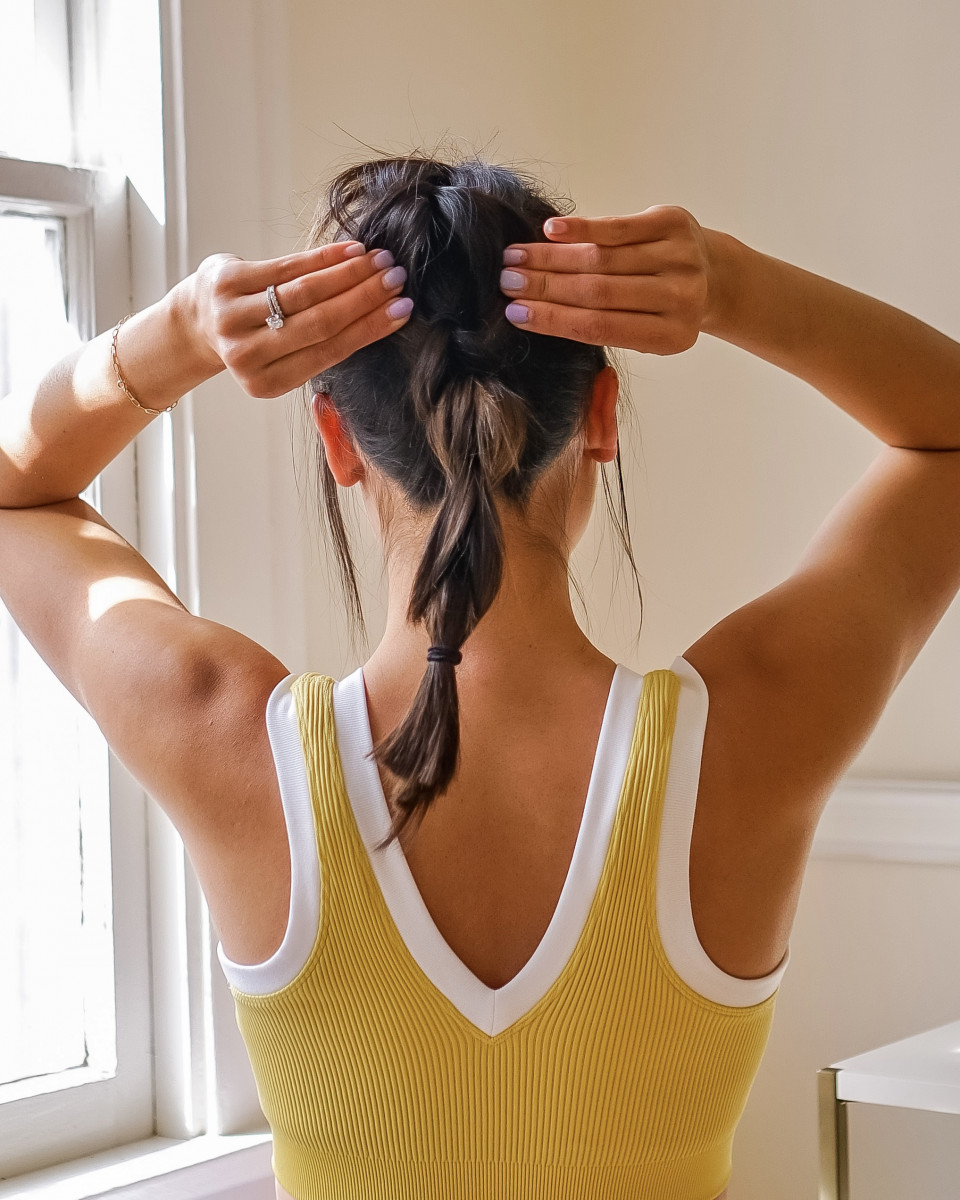 STEP 5: Repeat the process of splitting the top ponytail and securing it under the bottom one with a new section of hair.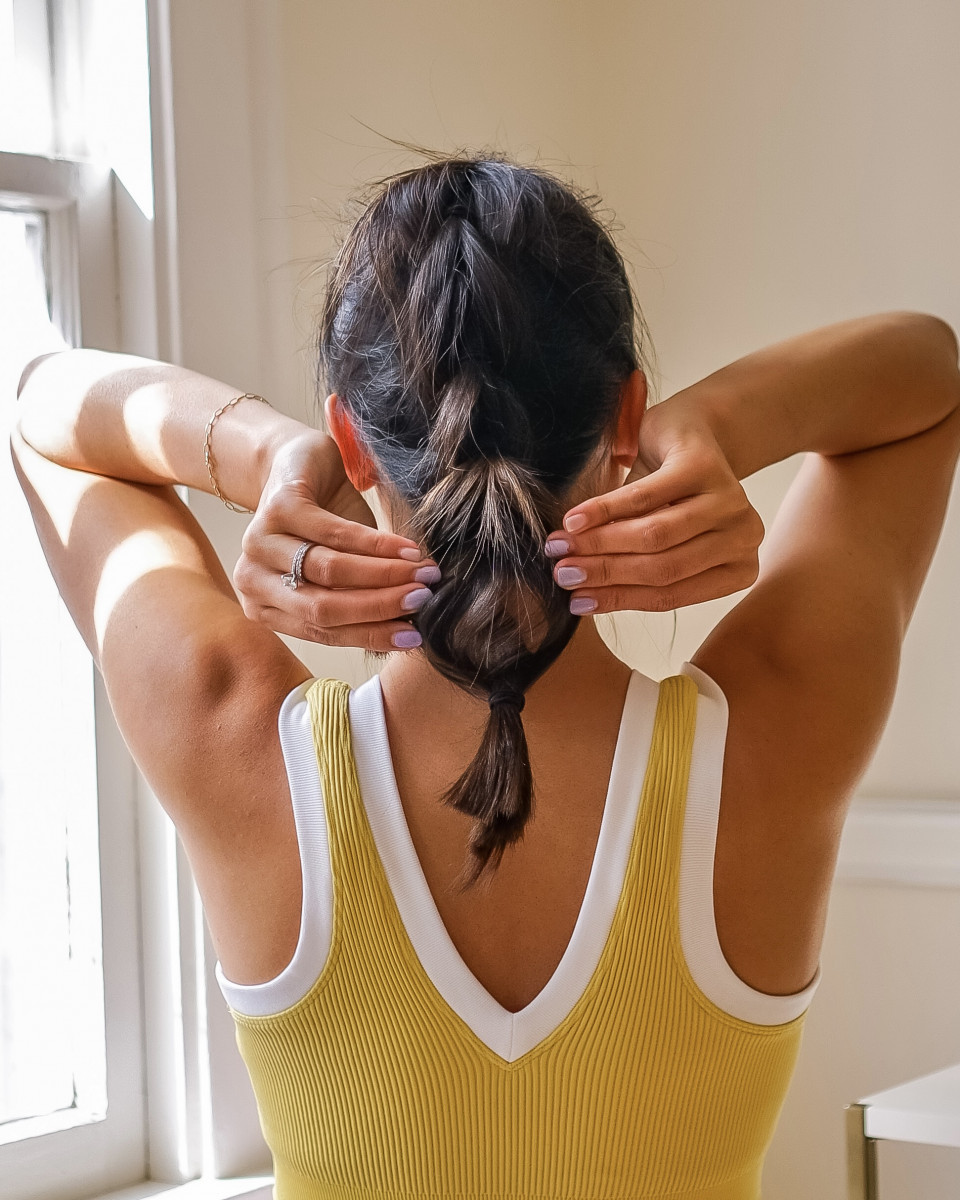 STEP 6: Once you've run out of hair, secure the whole look with another small hair tie. Now it's time to fan out your sections to create more volume! Just slowly pull and fluff each section starting at the top and working your way down one section at a time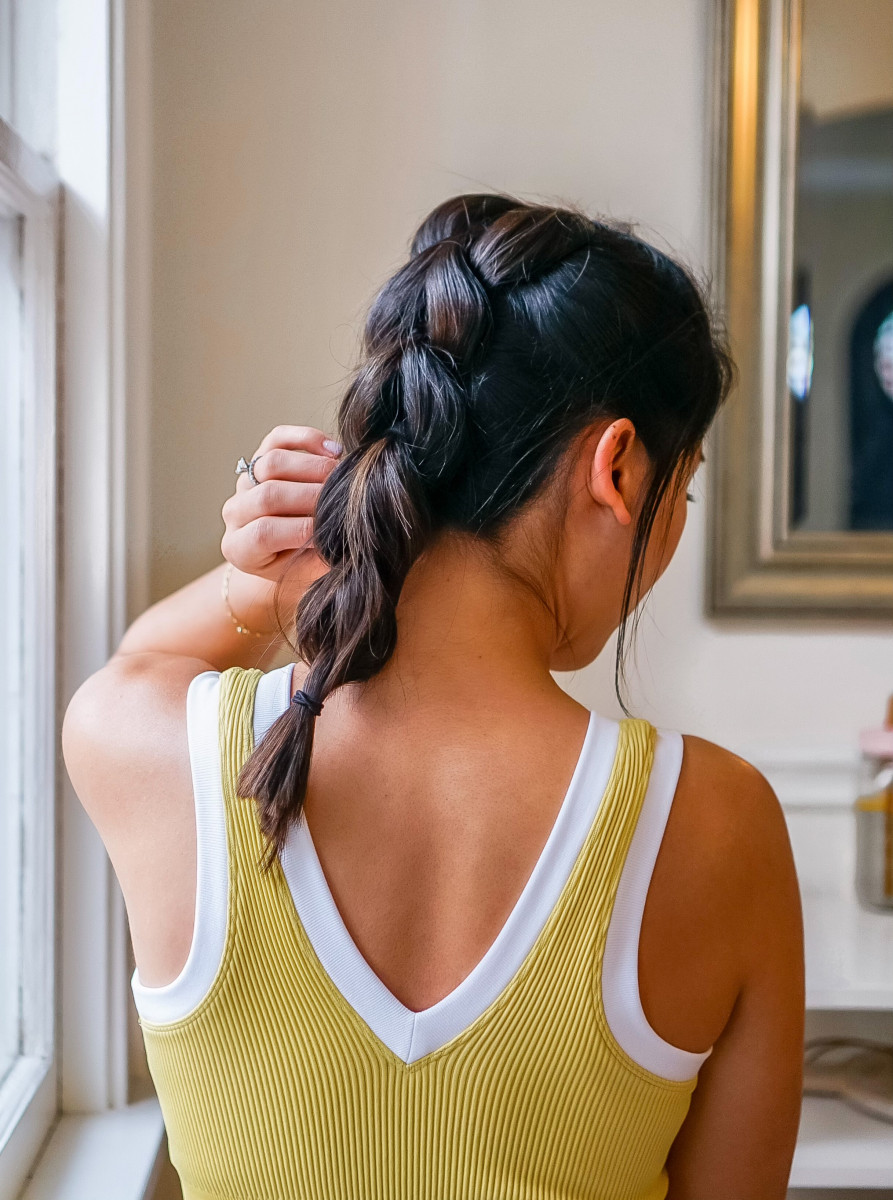 I hope you enjoyed this simple tutorial! If you rock this during your next workout, you can shop the Hair Food products at Target and I'd love to see your recreations! Be sure to tag me on Instagram at @headstandsandheels so I can give you a shoutout. 
Wishing you all plenty of good hair days to come!