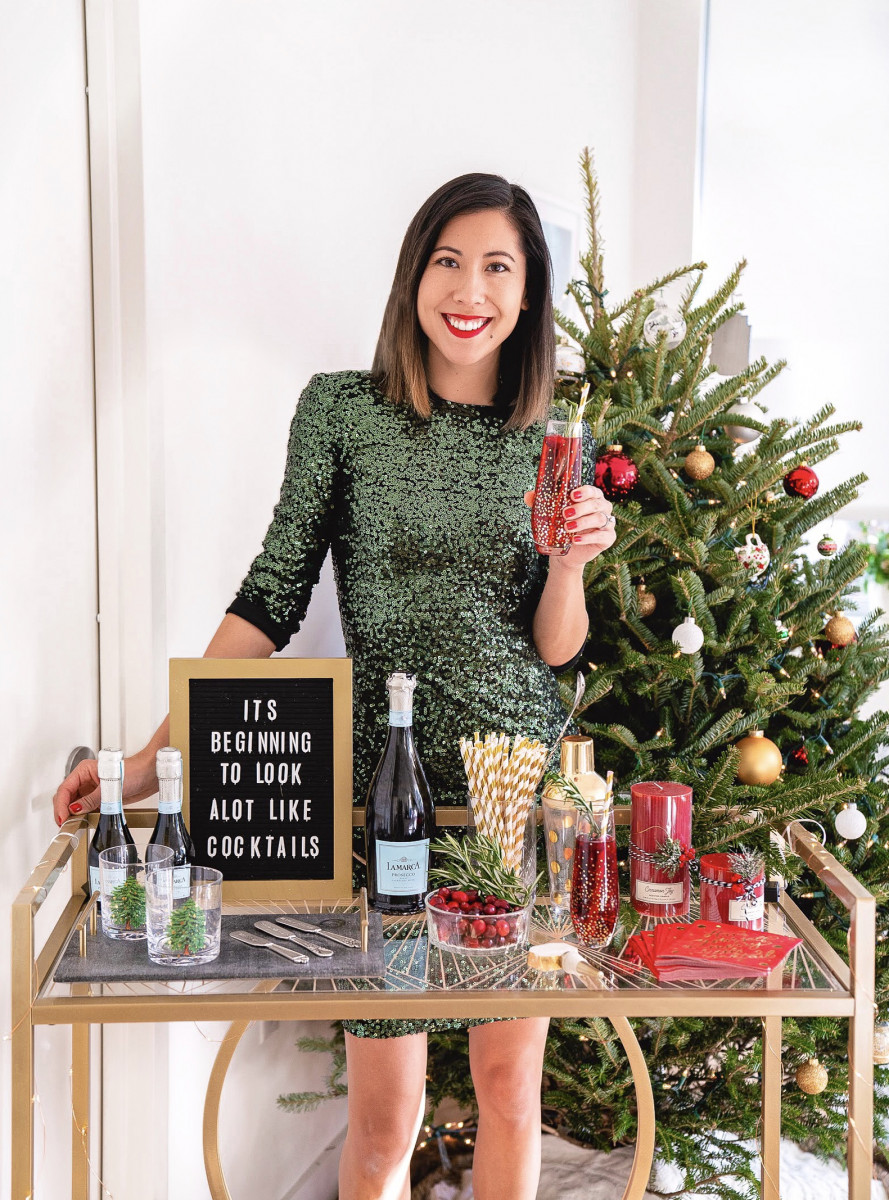 Happy December! I don't know about you but Christmas is my absolute favorite holiday. I love the colorful decor, the cheesy music, and the overall feeling of joy that's in the air. So it should come as no surprise that I spent the first weekend of the holiday season furiously decorating our apartment! Aside from our Christmas tree another item that I love to use as a focal piece is a festive holiday bar cart. You may have seen how I decorated it for Fall but I think this holiday themed cart is my new favorite.
This year is going to be extra special for my husband and I. Not only is it our first Christmas as a married couple but it's also our first one spent just the two of us here in NYC. For the past several years we've been committing to what we call "the holiday family swap." Meaning one year we spend Christmas with his family and the next year with mine. This has worked really well but this year we're heading to South Carolina to see his side of the family for New Years instead.
This means more time spent enjoying our festive apartment and hosting friends as much as possible! In fact we have a holiday party coming up next weekend and I'm so excited for it! We'll be serving cranberry mimosas made with cranberry juice and La Marca Prosecco, along with plenty of small bites.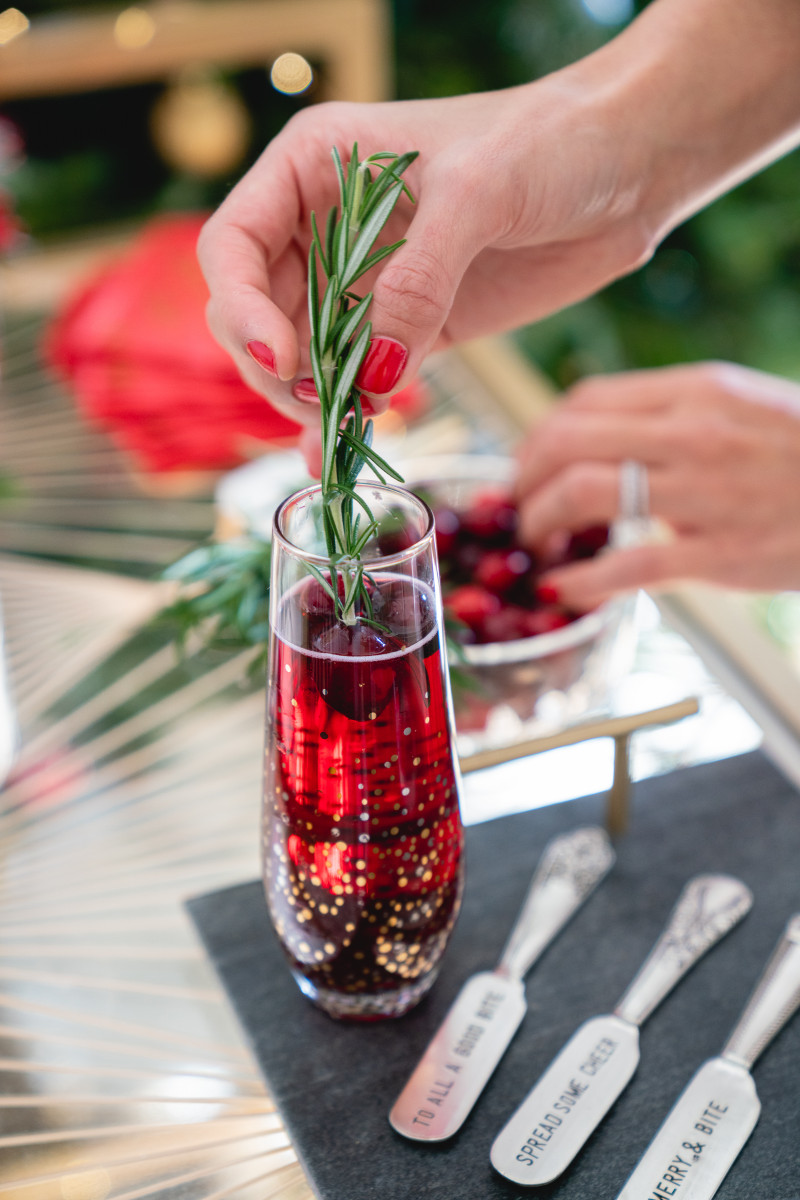 If cranberry mimosas aren't your thing here are a few other festive favorites:
And if you're in the mocktail mood, you can always go with a non-alcoholic holiday sangria.
Of course part of the fun of serving up cocktails is having a festive spot to serve them! In the spirit of sharing, I wanted to give you all a glimpse of how I decorated our bar cart along with a few tips to try on your own.
TIP 1: Stick with a Theme
When it comes to Christmas I'm a big fan of traditional decor. This means plaid pillows, a tree adorned with red, white, and gold ornaments and white lights, and of course a bar cart to match. Since our bar cart is gold, I decided to jazz it up with simple decorations in red, white and a hint of green. This created a beautiful contrast against the primarily metallic and glass bar ware.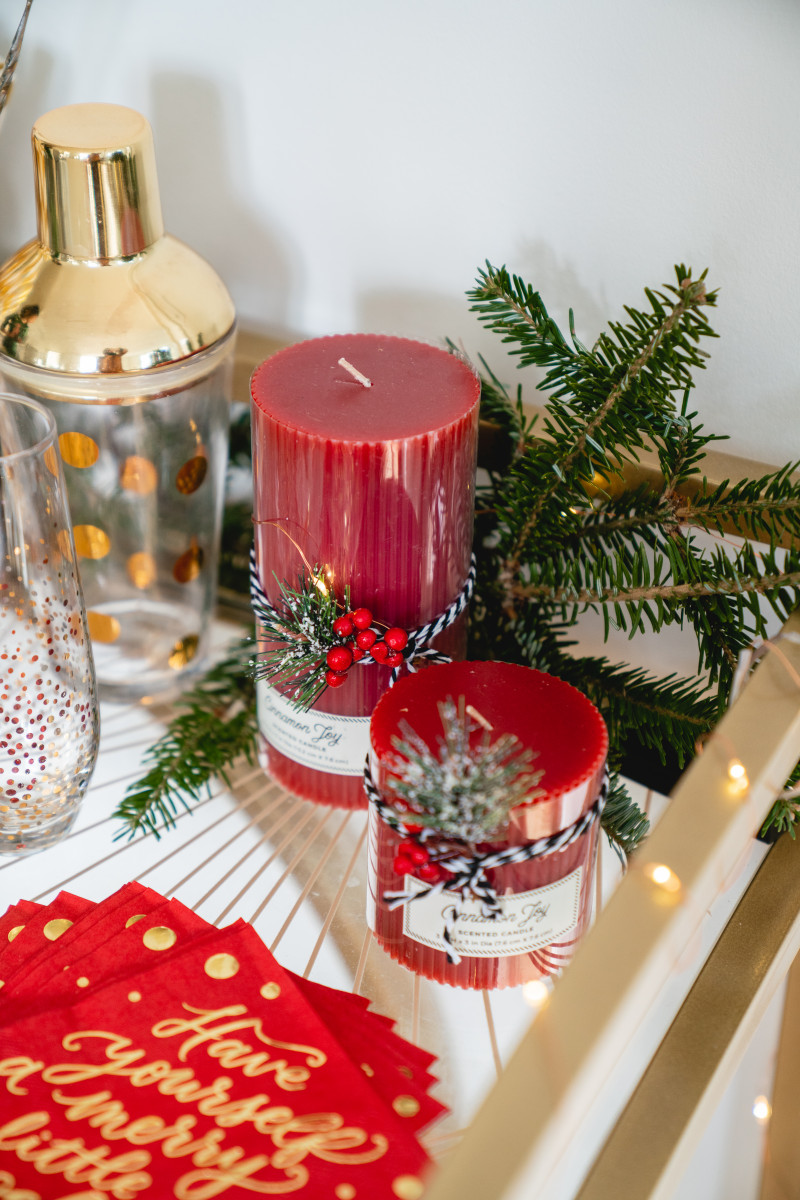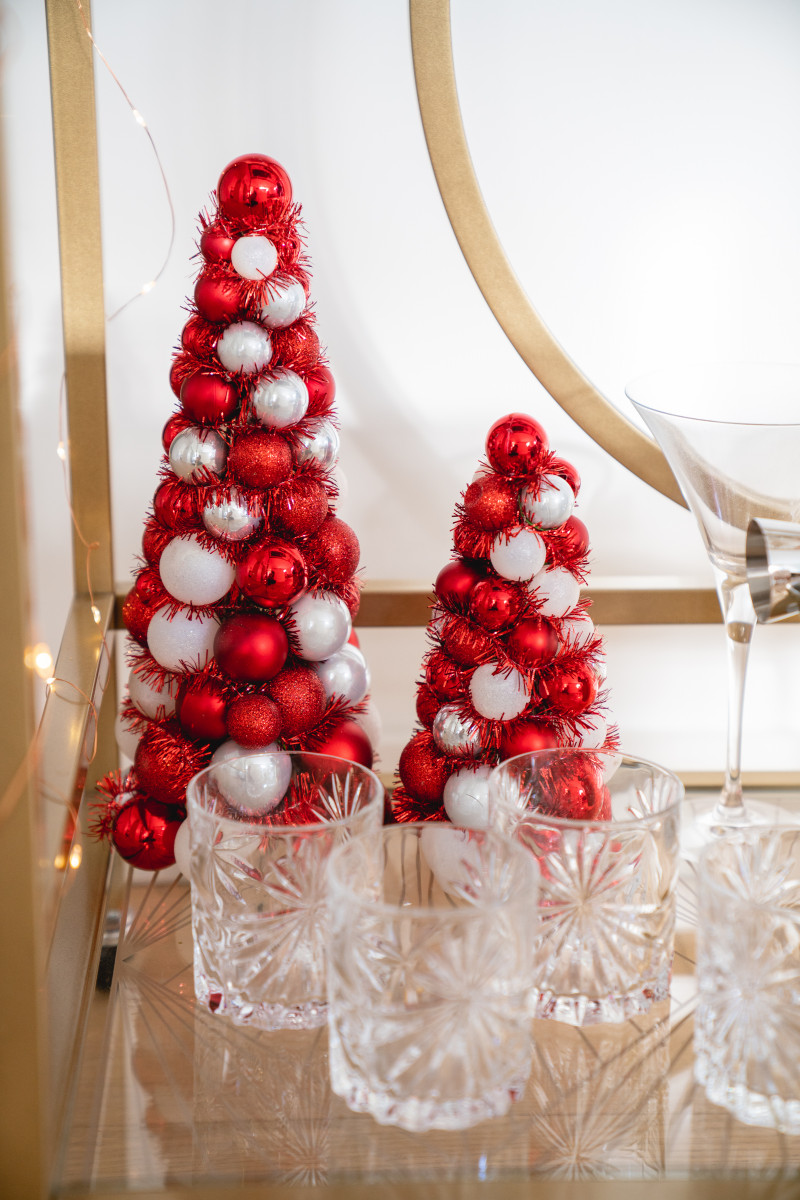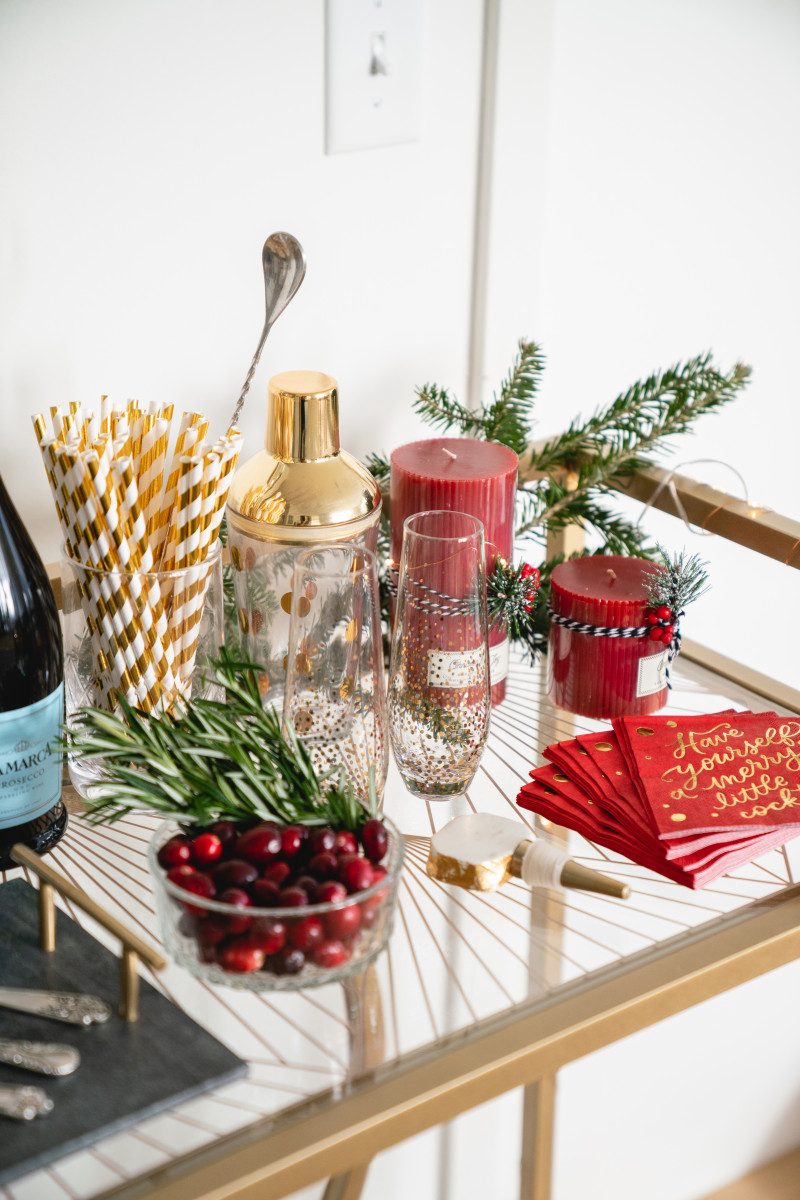 TIP 2: Add a Quote
I love using a small message board to create a new "mood" for each season. I chose a simple one that matches our bar cart but if you can always pick one with a wooden frame or even a chalkboard if that fits your aesthetic. Napkins and cheese knives with festive quotes on them are also a nice touch.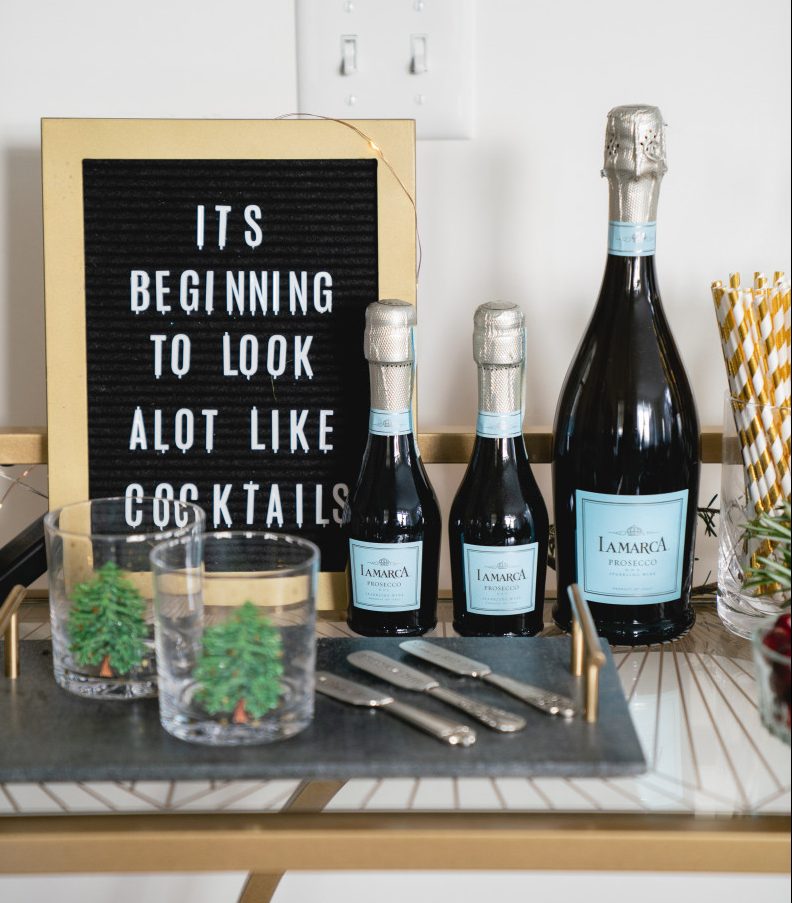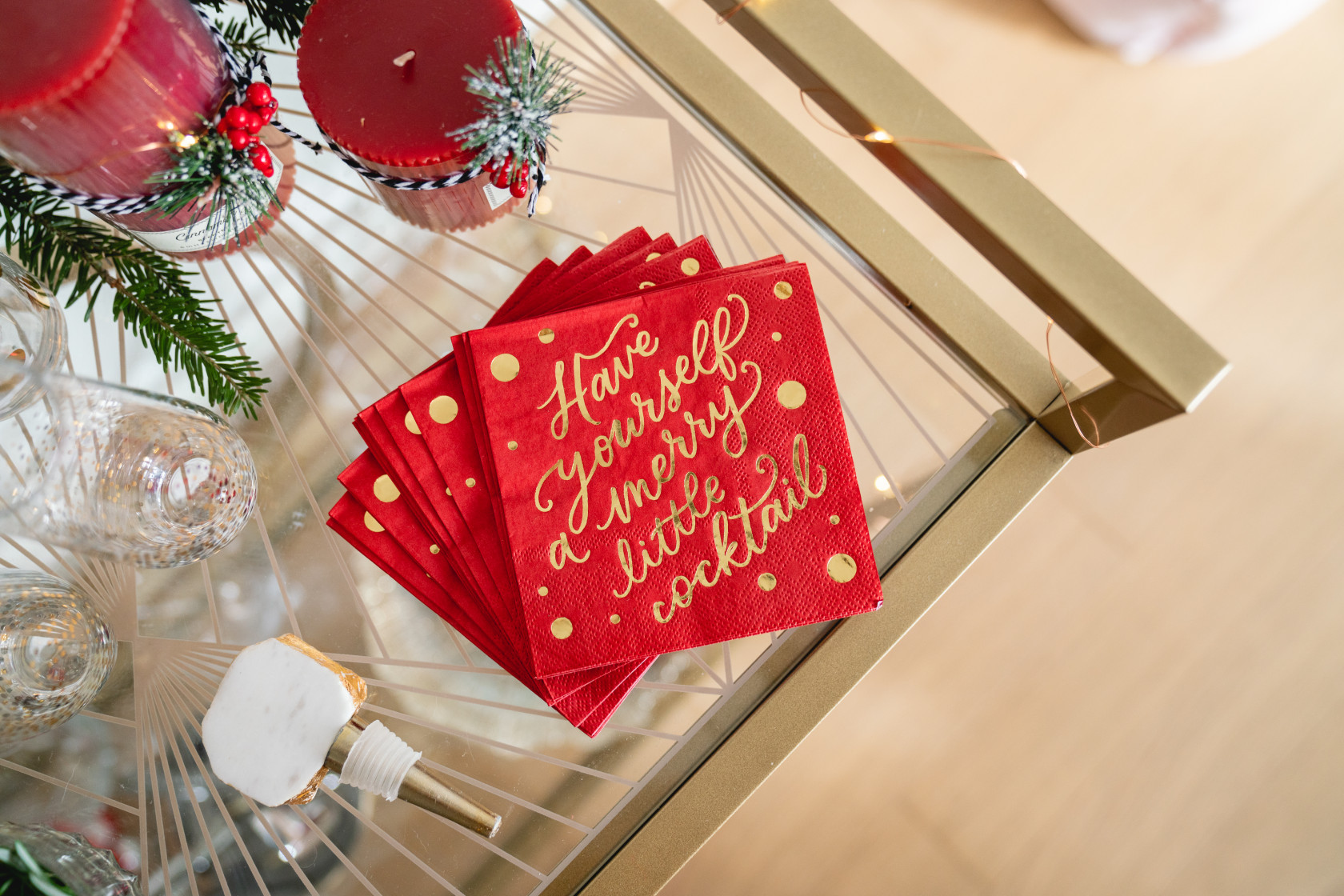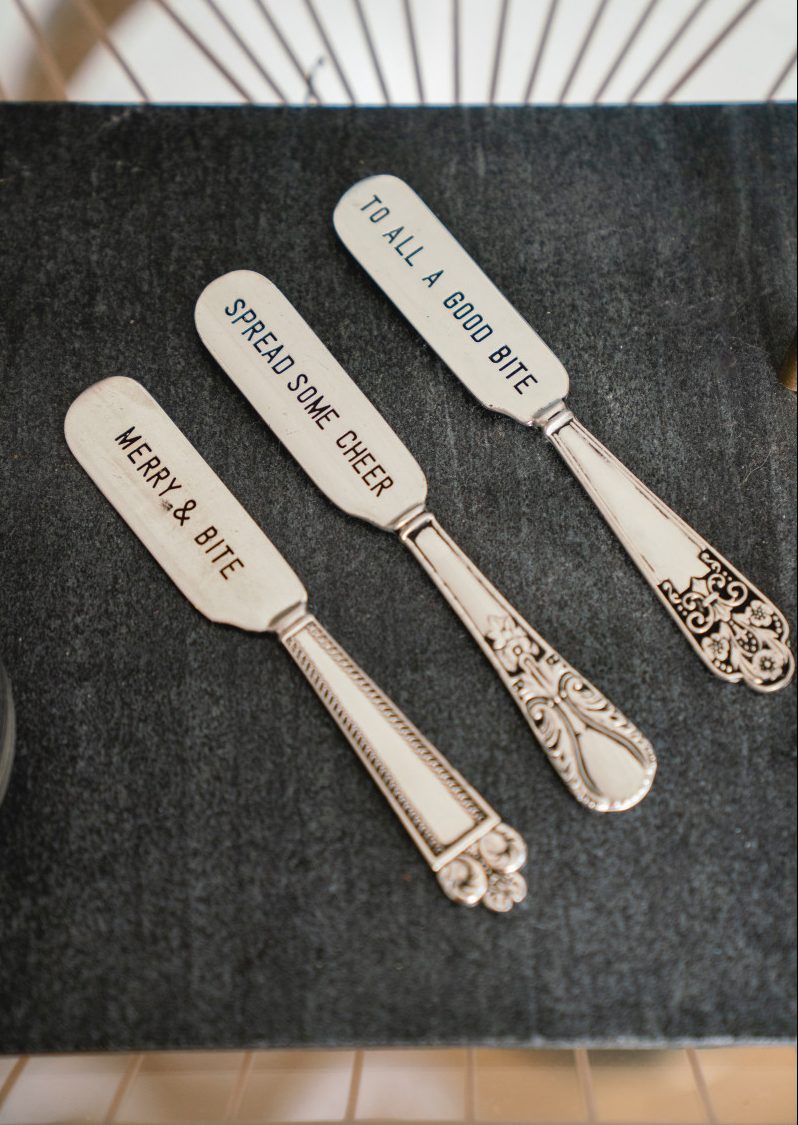 TIP 3: Fill the Space
This is obviously easier if you have a smaller bar cart but ours is quite large. There's a delicate balance between making the bar cart appear full without it looking cluttered. Play around with the negative space and use glassware, greenery, or even small bar tools to fill the gaps. To keep it aesthetically pleasing, make sure there are varying levels of height instead of everything being on the same level. Oh and fairy lights are always a good idea!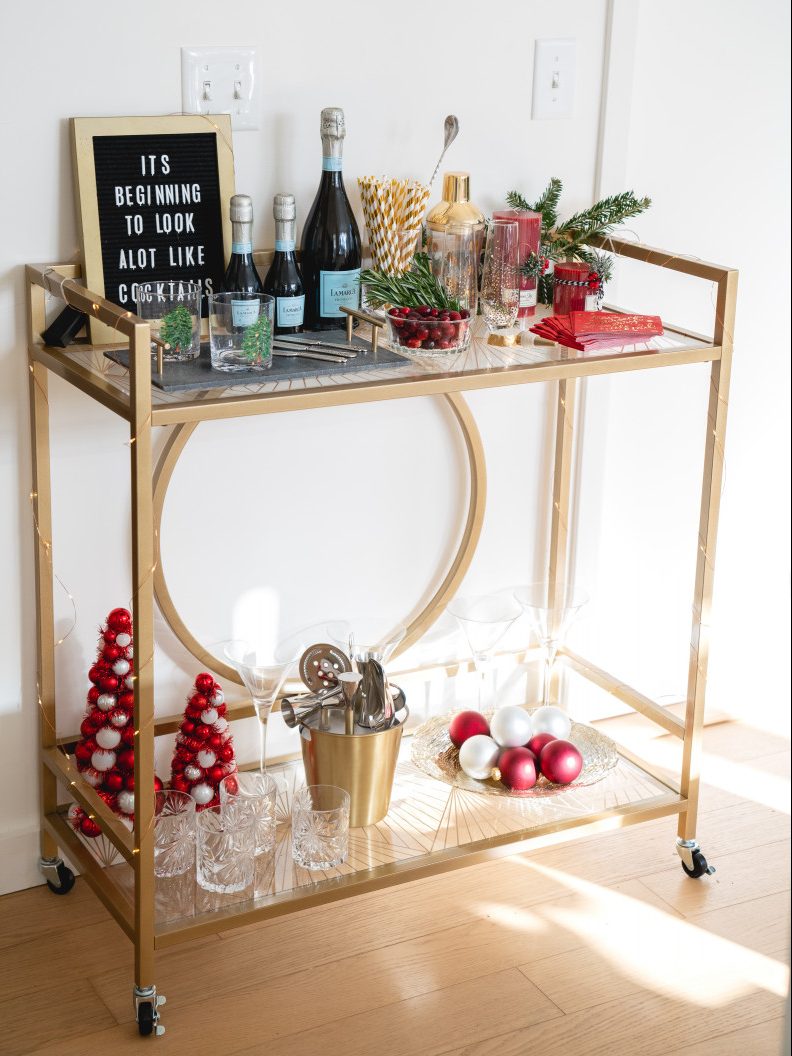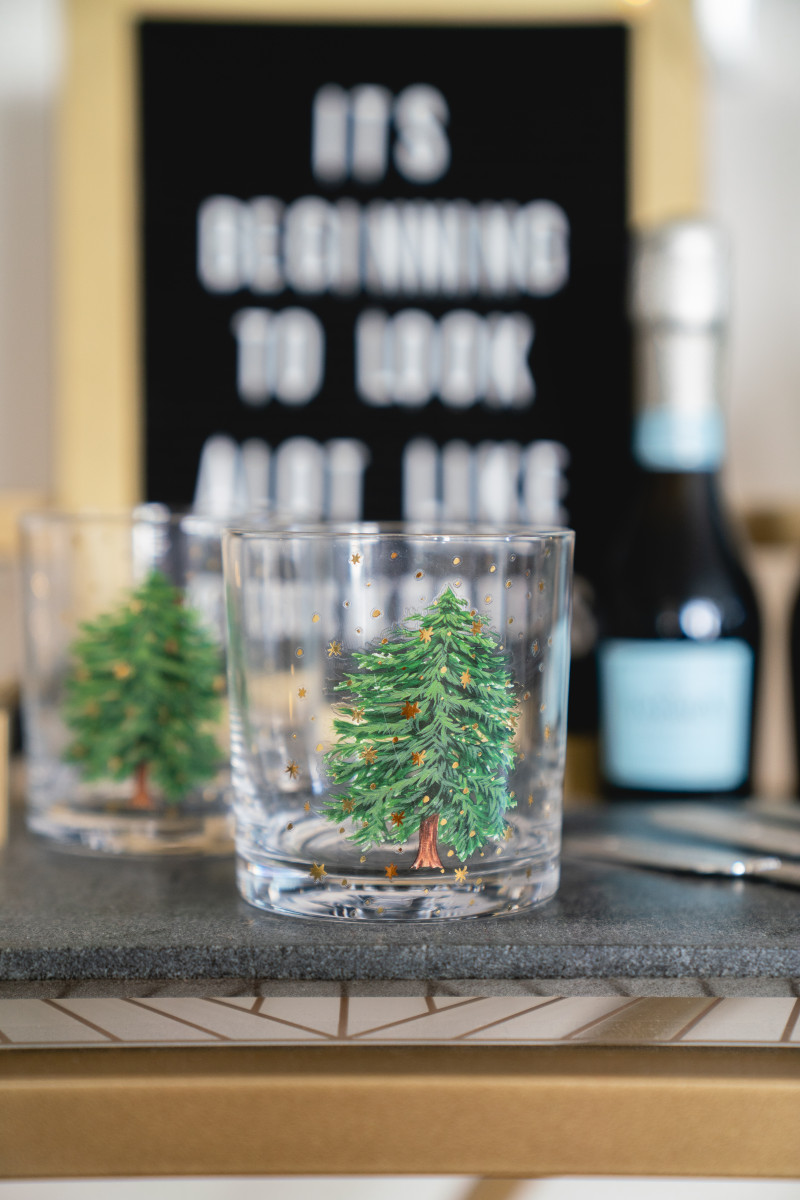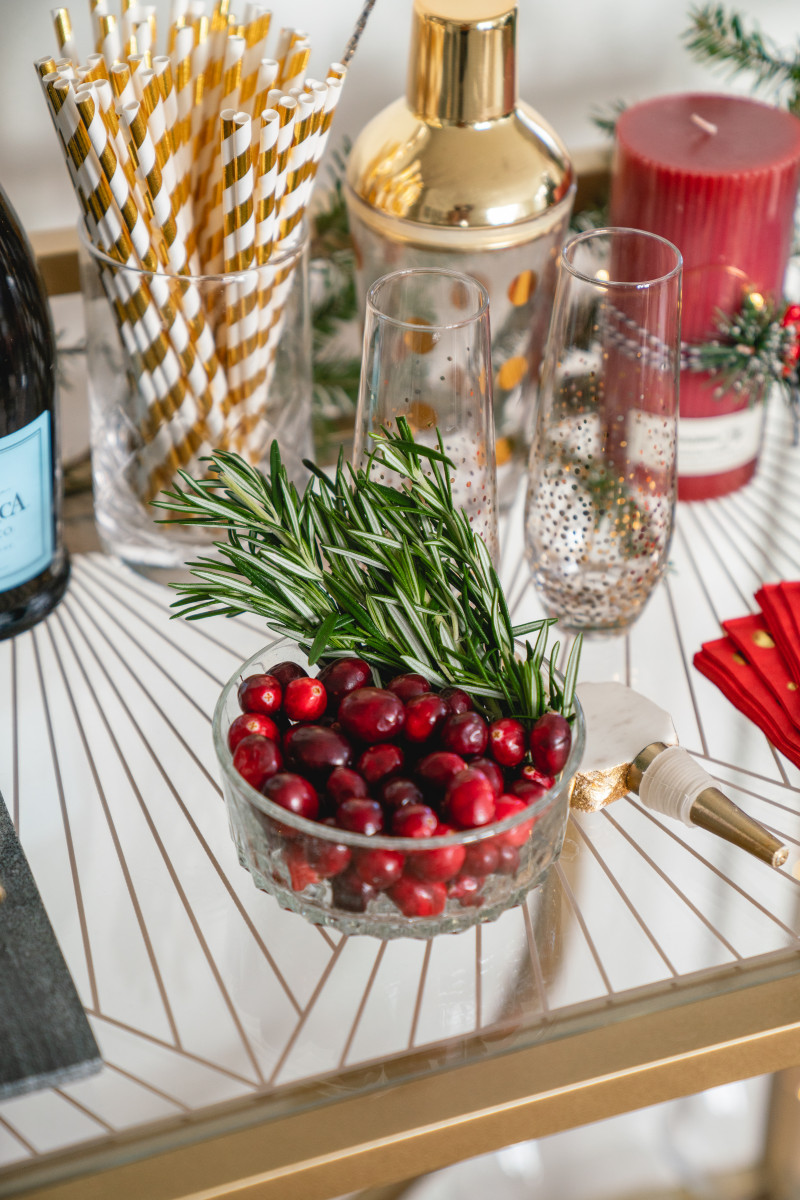 TIP 4: Make It Your Own
Find ways to make it more personal with sentimental touches, monogrammed decor or even some cute holiday photos! And if booze isn't for you, maybe turn this into a hot cocoa or coffee bar instead! All the same rules apply, just change up the beverages and opt for mugs instead of cocktail glasses.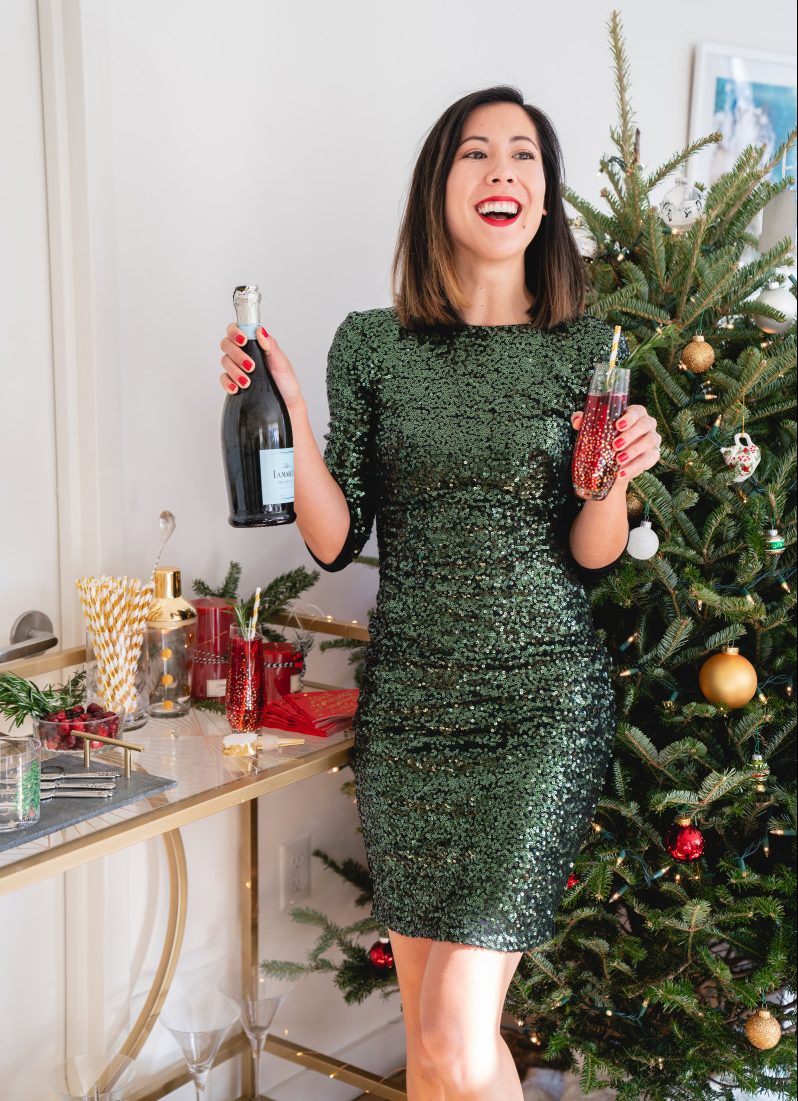 You can shop all the items below! The cheese knives are from a small boutique in Florida and the only similar ones I could find were on Etsy. Similarly, the mini ornament trees are super old and I'm pretty sure are from Marshalls… so I linked some nicer ones for ya.

I hope you all enjoyed this post! If you end up decorating your own bar cart I'd love to see it. Be sure to tag me on Instagram so I can take a peek. 🙂
Happy holidays!