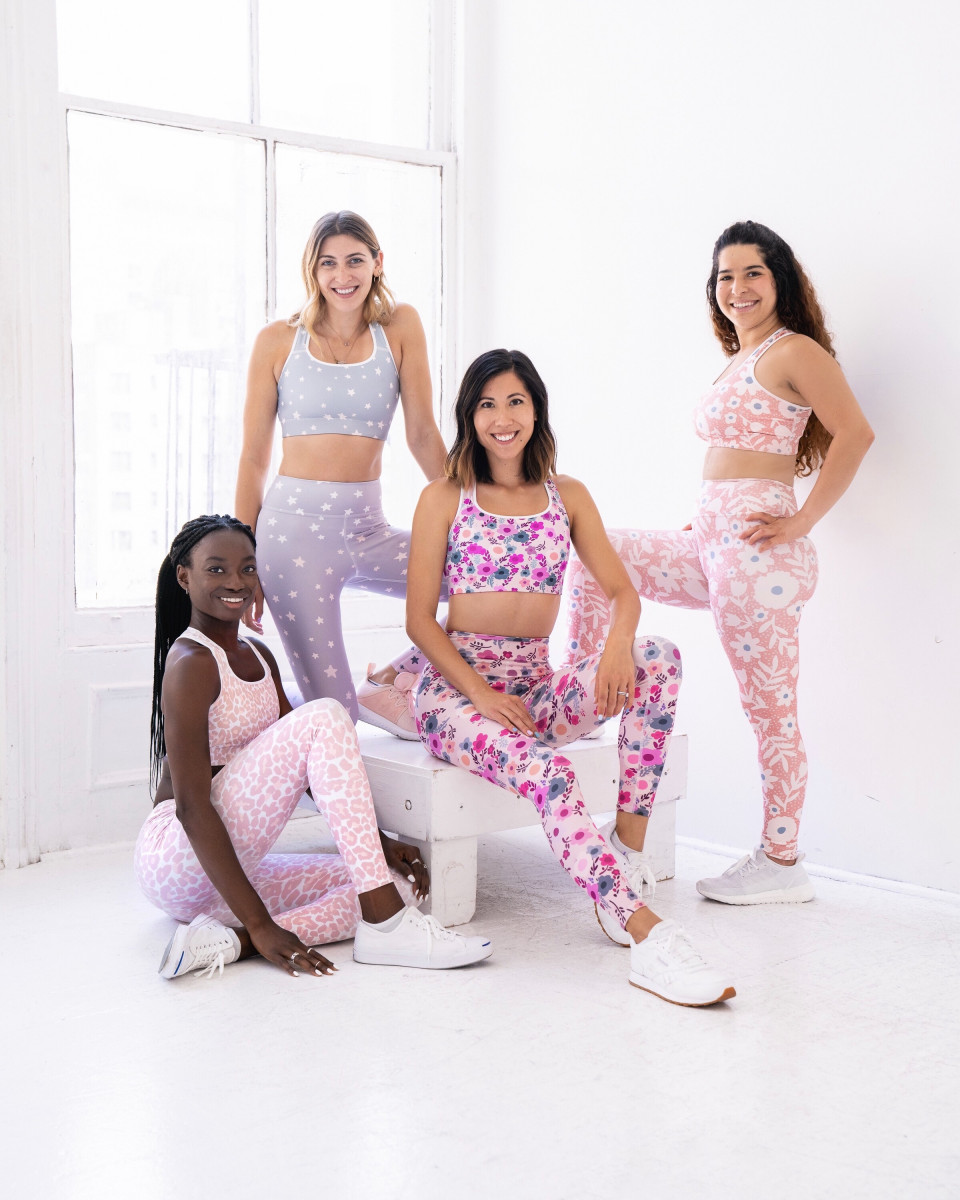 OH EM GEE, I feel like a child at Christmas because today is the big day! I'm finally revealing the secret project I've been working on for the past month and it's BIG. Newsletter subscribers already got a sneak peek last week but if you missed it here it is… The Headstands and Heels activewear collection in partnership with The Cosmic Project is available for pre-order. 🙂
Cue all the happy tears and high fives because I am seriously so grateful to have been able to make this a reality. This limited edition capsule collection features 4 athletic sets (sports bras and leggings) that follow a dreamy pink color palette inspired by the image below: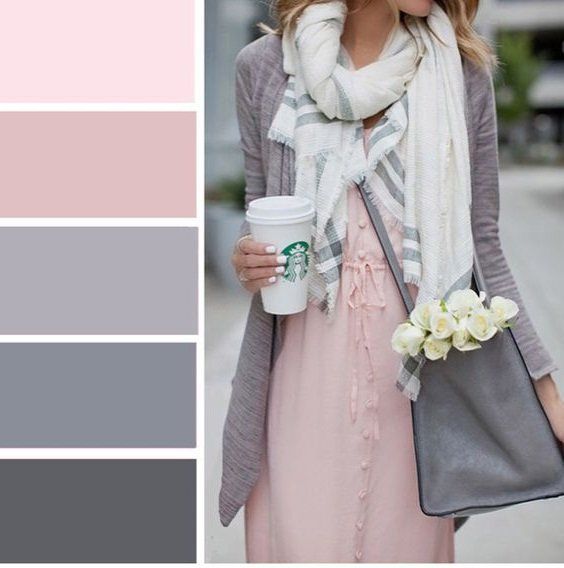 Headstands and Heels Collection Inspiration
I've been dreaming of creating a tangible branded product for quite some time now and activewear felt like the right fit. Working with Becca, the creator of The Cosmic Project, was such a joy and she really helped bring my vision to life. So much love went into the making of the collection and my hope is that you'll be as obsessed with each piece as I am! It was honestly so cool to flex my creative muscles in a way that I don't normally get to do. For example, the floral set you see below was a graphic created from one of my watercolor paintings. I really wanted to create a vibrant, fun collection that embodied my personality while remaining trendy and wearable. Becca and I went back and forth on the designs for a few weeks before we landed on the four you see here. I couldn't be happier with how they turned out!
Fit and Fabric Details
All the pieces of the collection are handmade to order here in the USA. The material is soft and lightweight with four-way stretch fabric that fits beautifully. The leggings are high-waisted (my favorite) and the racerback sports bra offers full coverage and has a wide elastic band to ensure constant support. All material is 82% polyester and 18% spandex. One thing to note is that the leggings do run a bit long and on the larger side so it's best to size down especially if you're in-between sizes. Sports bra are true to size and best for bra sizes A-C.
*Important Note: Because each piece is handmade, there may be slight color variations across orders. We are doing our best to minimize this but do want you to be aware that this was a price we had to pay to have them ethically made in the US instead of finding a supplier overseas.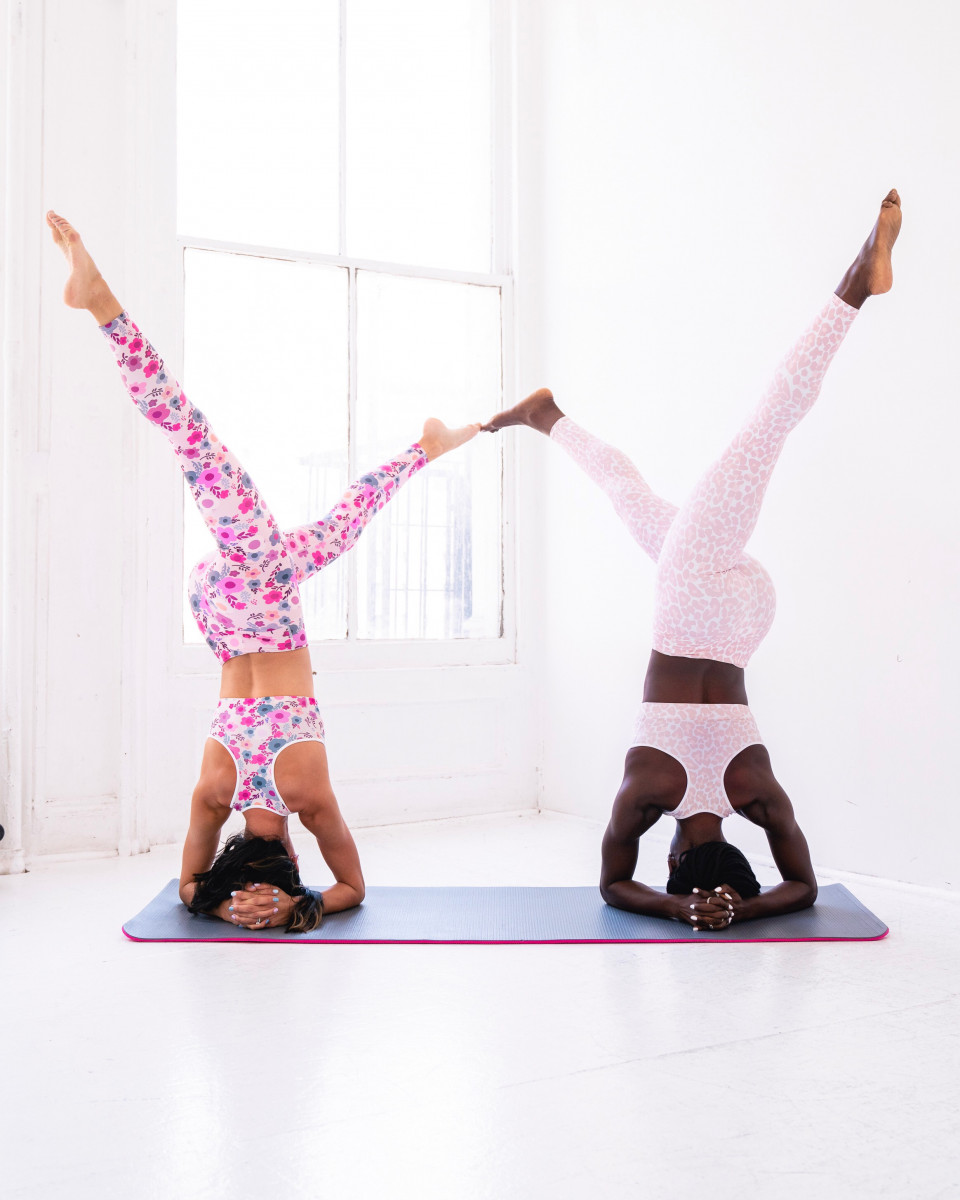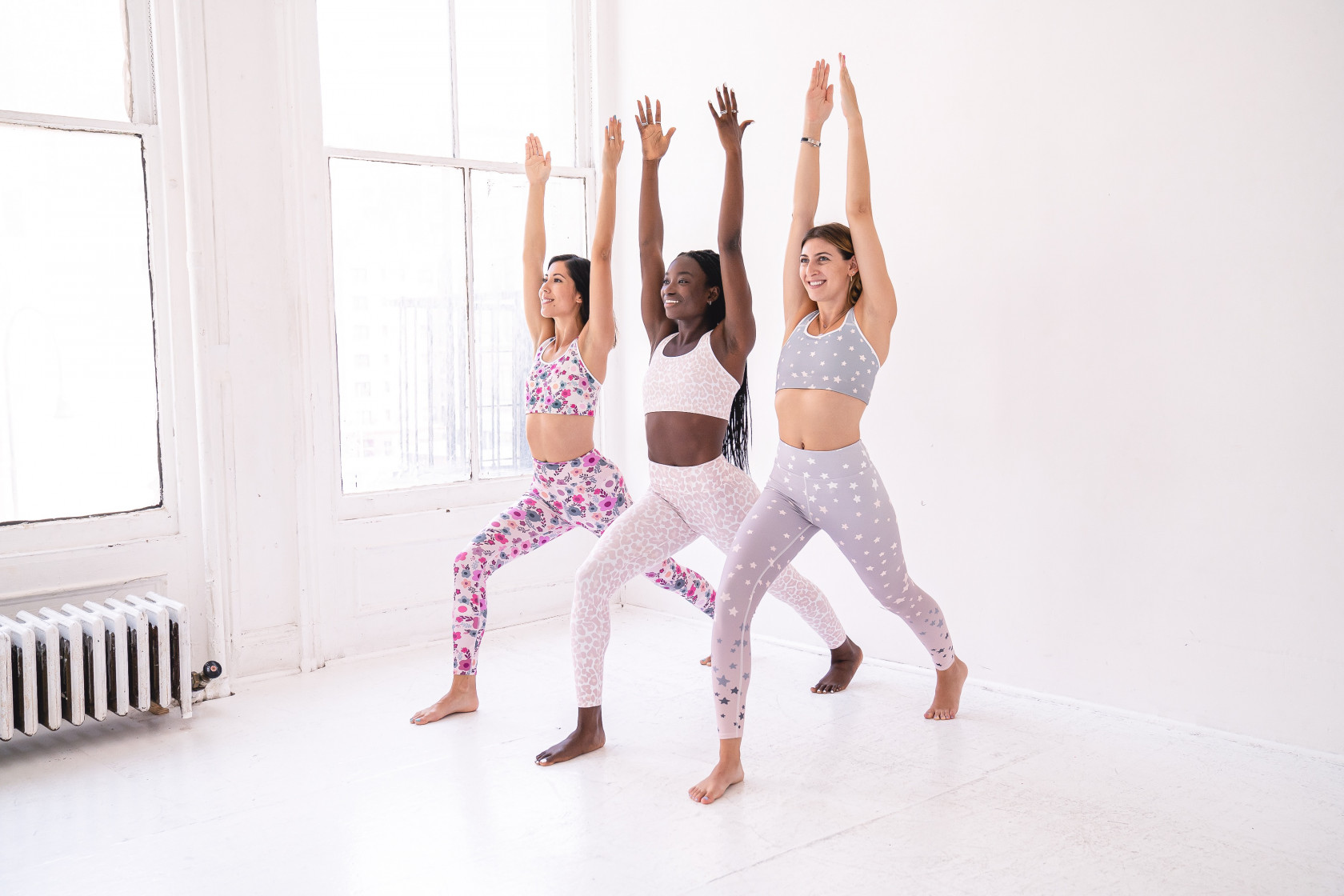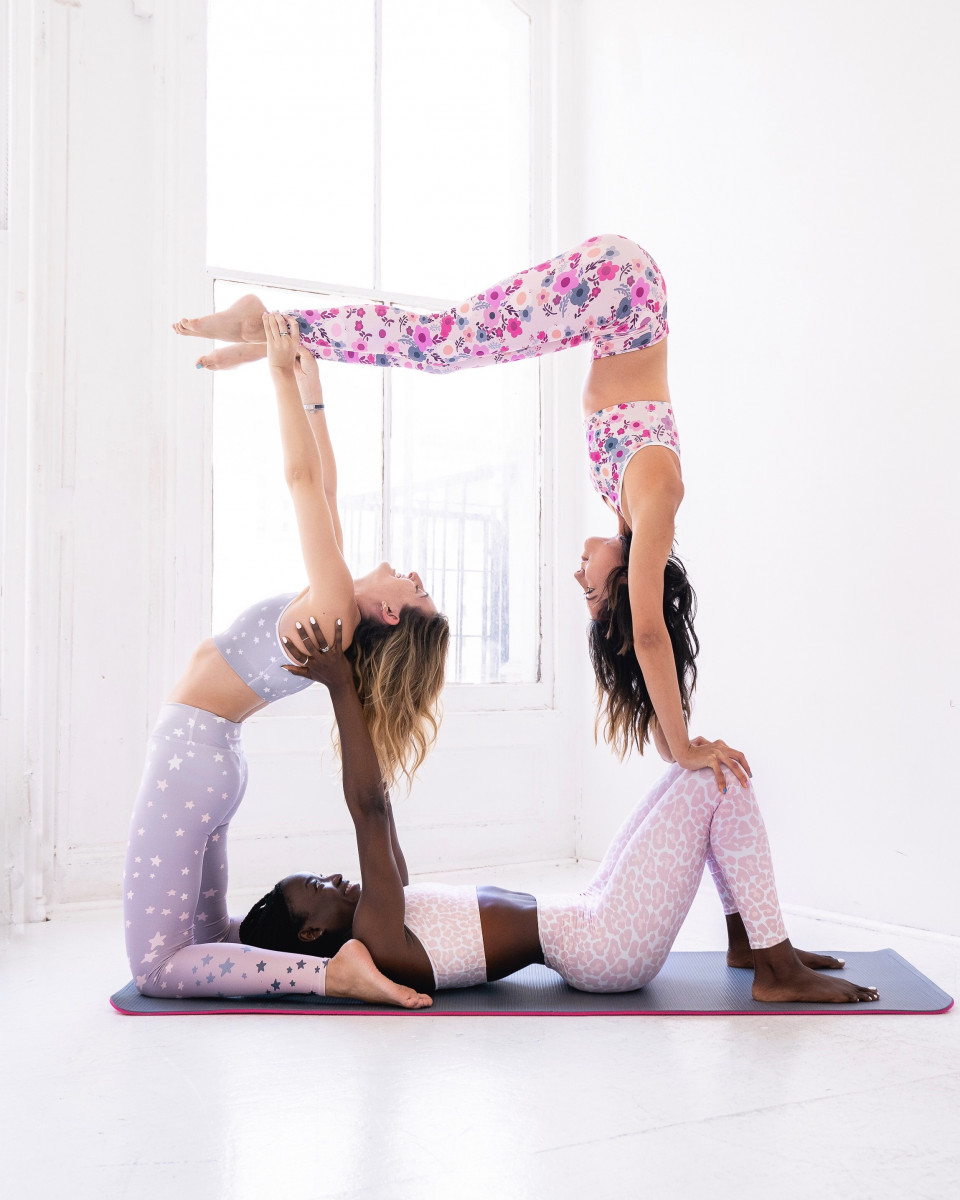 Pre-order Special!
For the next 10 days we are offering 20% off the regular price of all sets (sports bra and leggings). Since they will normally be sold for $110 that means you can snag a set for only $88 for a limited time! Head to TheCosmicProject.com to place your order. 🙂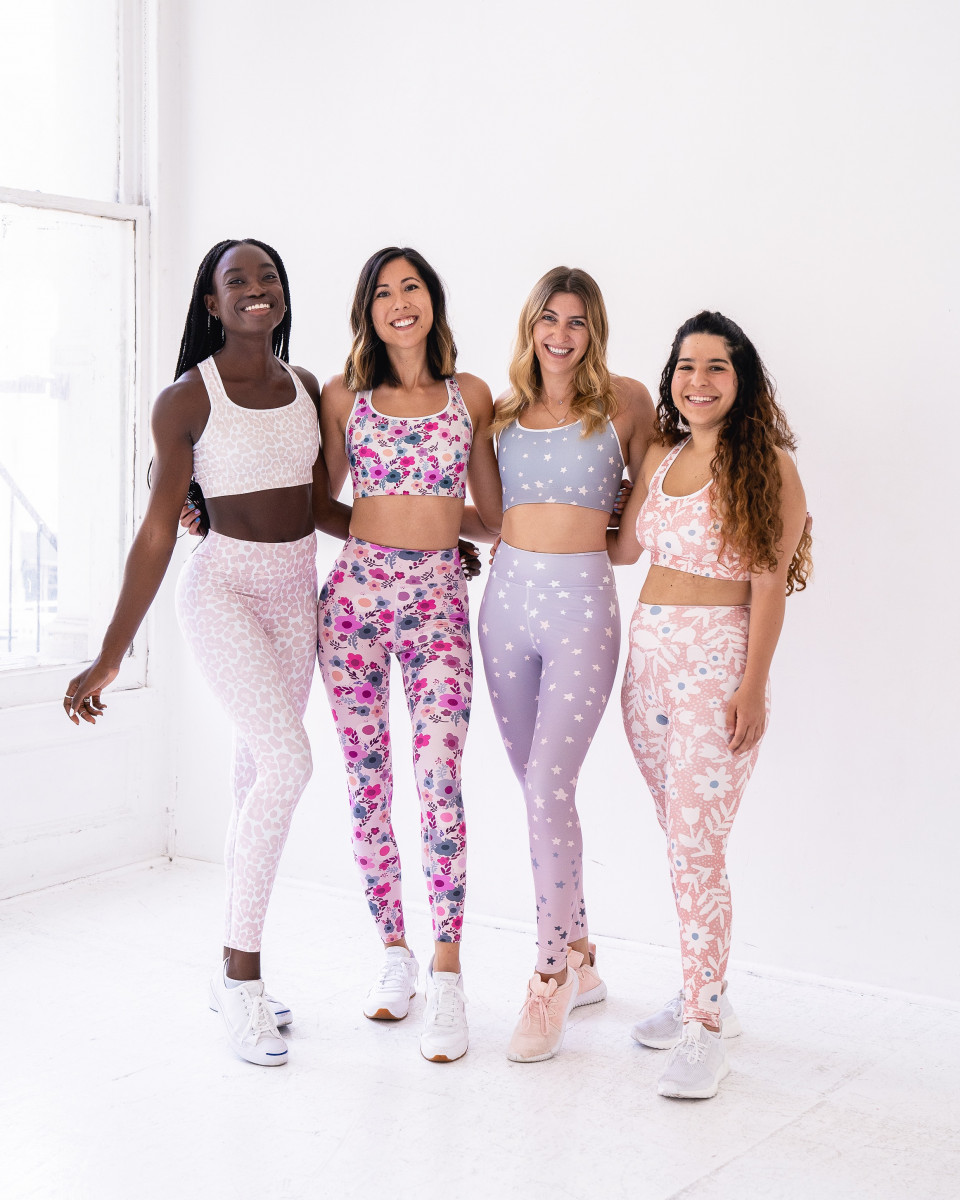 I want to give a special shoutout and thank you to Mia (@the_healthlete), Alyssa (@alyssabrieloff) and Wini (@winilaophotos) for being part of the launch shoot! I'm so so happy with how the photos turned out and hope they give you an idea of how the fabric can bend, stretch and move.
Thank you ALL so much for your support! I am overwhelmed with how many messages I received last week when I did the soft announcement. If you do purchase a set both Becca and I would LOVE to see you wearing it on Instagram! Be sure to tag us at @headstandsandheels and @thecosmicproject for a chance to be reposted on our feeds and stories. And of course we are VERY open to feedback so please feel free to reach out directly via email or DM if you have anything you'd like to share.
So excited to see you all rocking these outfits!
Love you all!