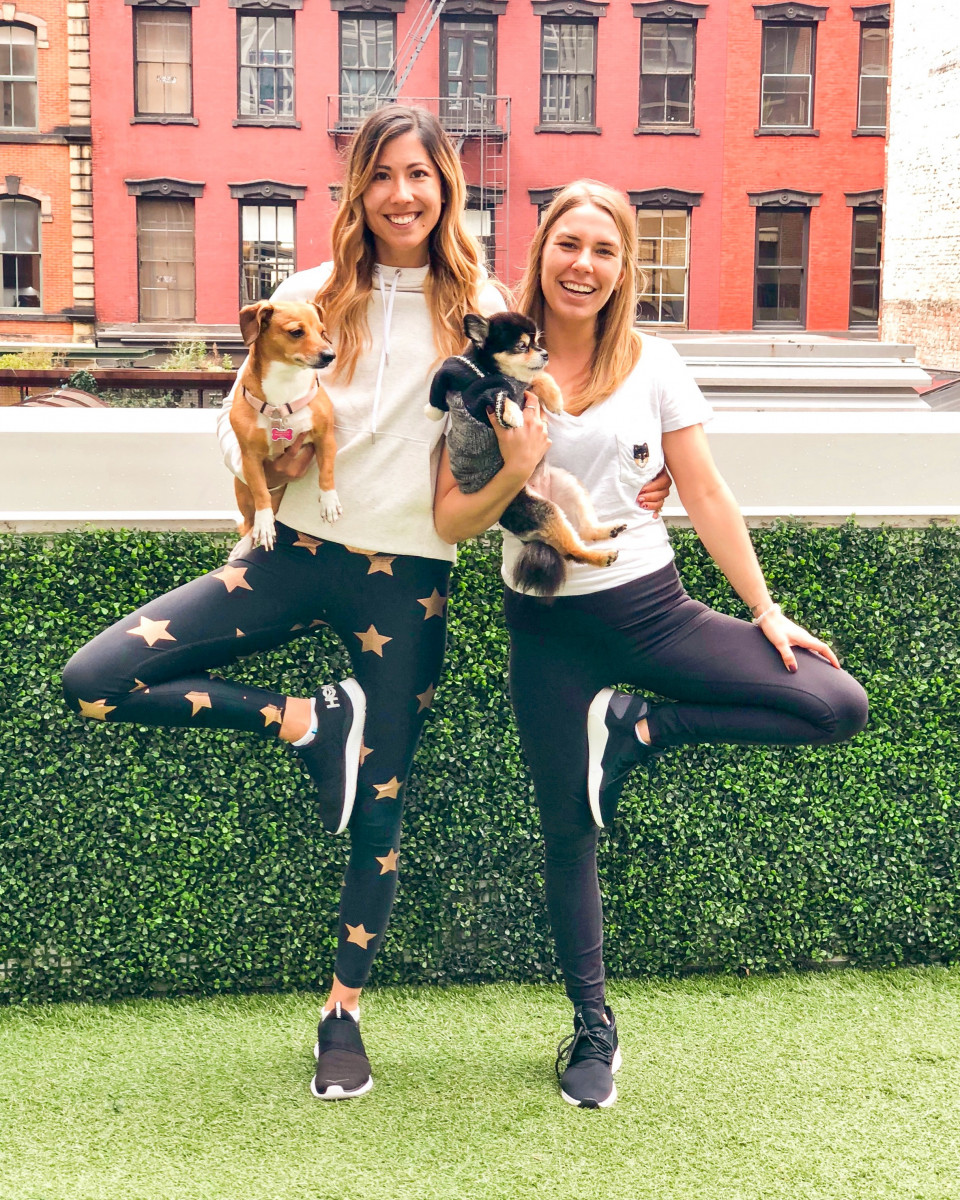 My goodness, where has October gone? I don't know about you but the time seems to be flying at lighting speed. It's hard to believe that it's already been over a week since my Dog Yoga & Yappy Hour charity event at the Nomo Soho but according to my calendar, it has. Sorry for the delay on the recap guys! To be honest, I had all intentions of writing this immediately following the event but ended up with a severe case of writer's block. You'd think this post would be super easy right? I mean, a photo is worth a thousand words and I've got plenty of adorable photos to share. The truth is I think I was a bit burned out and with my travels to Hudson with The Woolmark Company and my trip to Savannah via Pack Up n' Go, I couldn't seem to sit still long enough to bang this out.
Phew, how's that for an intro! I think you all have been patient enough and deserve to see all the cute photos we snapped during our event. I'm so thrilled with how everything came together and can't thank our generous sponsors enough for all their help in bringing this to life. Special shout-out to my friend and co-host Alex for helping me bring this to life, and Emily Chan of the Nomo Soho for the photography and cute recipe books! Oh — and we can't forget the real MVPs: the cutest adoptable pups from Social Tees Animal Rescue!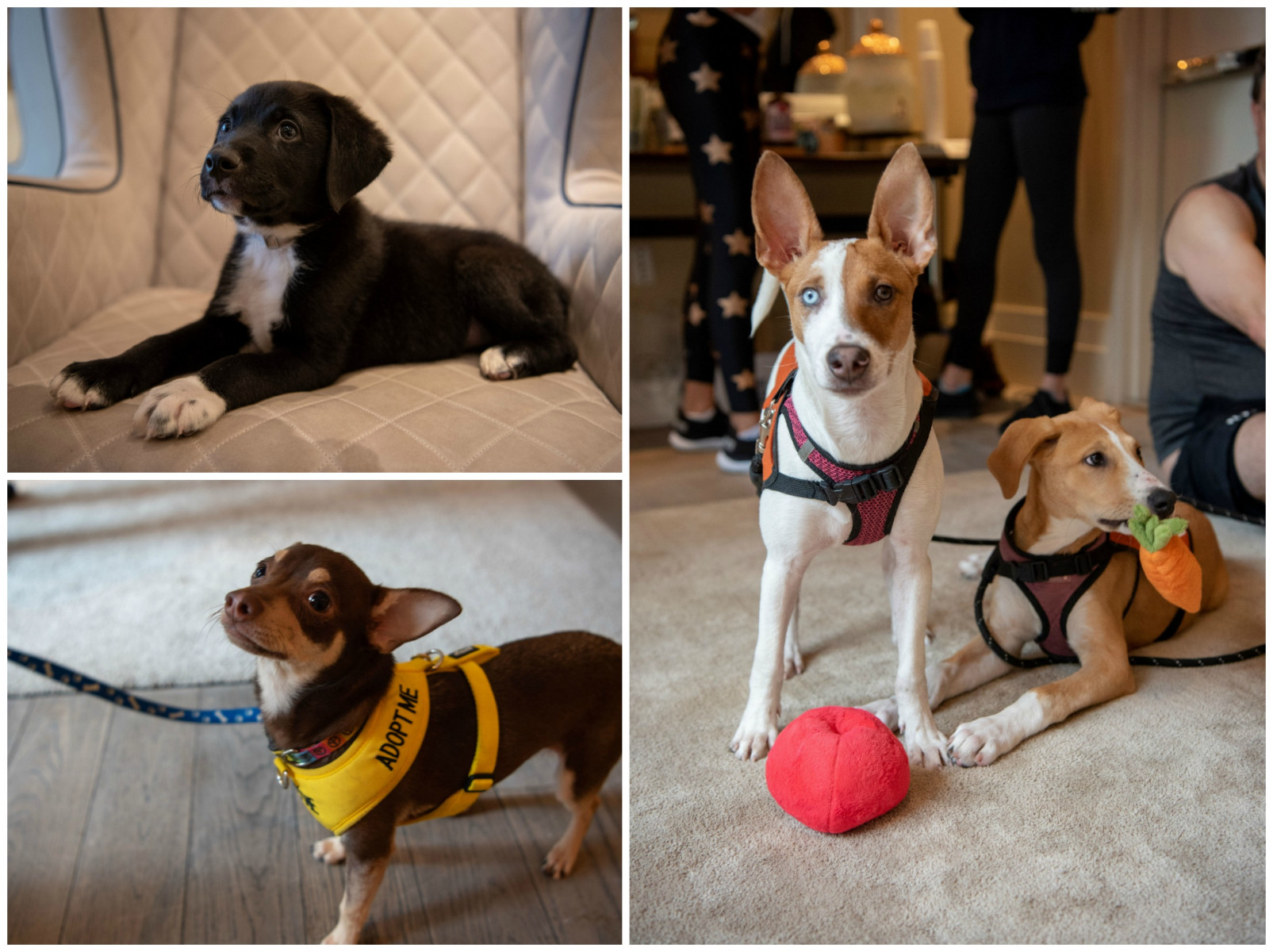 Alex and I came up with the idea for this event on a whim and it was one of those things that slowly got bigger and more complex over time. We are both avid dog lovers and wanted to provide a fun opportunity for dog owners to further bond with their fur babies. We then decided that we could make an even bigger impact if had all the ticket proceeds go directly to Social Tees Animal Rescue, a non-profit organization here in NYC. I've been following them on the 'gram for awhile and really wanted to help support their mission. There were definitely lots of moving parts but we we couldn't be happier with how it turned out!
The Big Day
Despite the cold and rainy weather last Saturday, all our guests and their pups showed up on time and ready to flow! But not before giving the dogs adequate time to run around and play! There were SO many cute pups in the group and thankfully all of them seemed to be having the time of their lives. Well almost all of them… my pup Nina was very anxious with all the people and dogs around so she primarily watched the festivities from the safety of Bay's arms.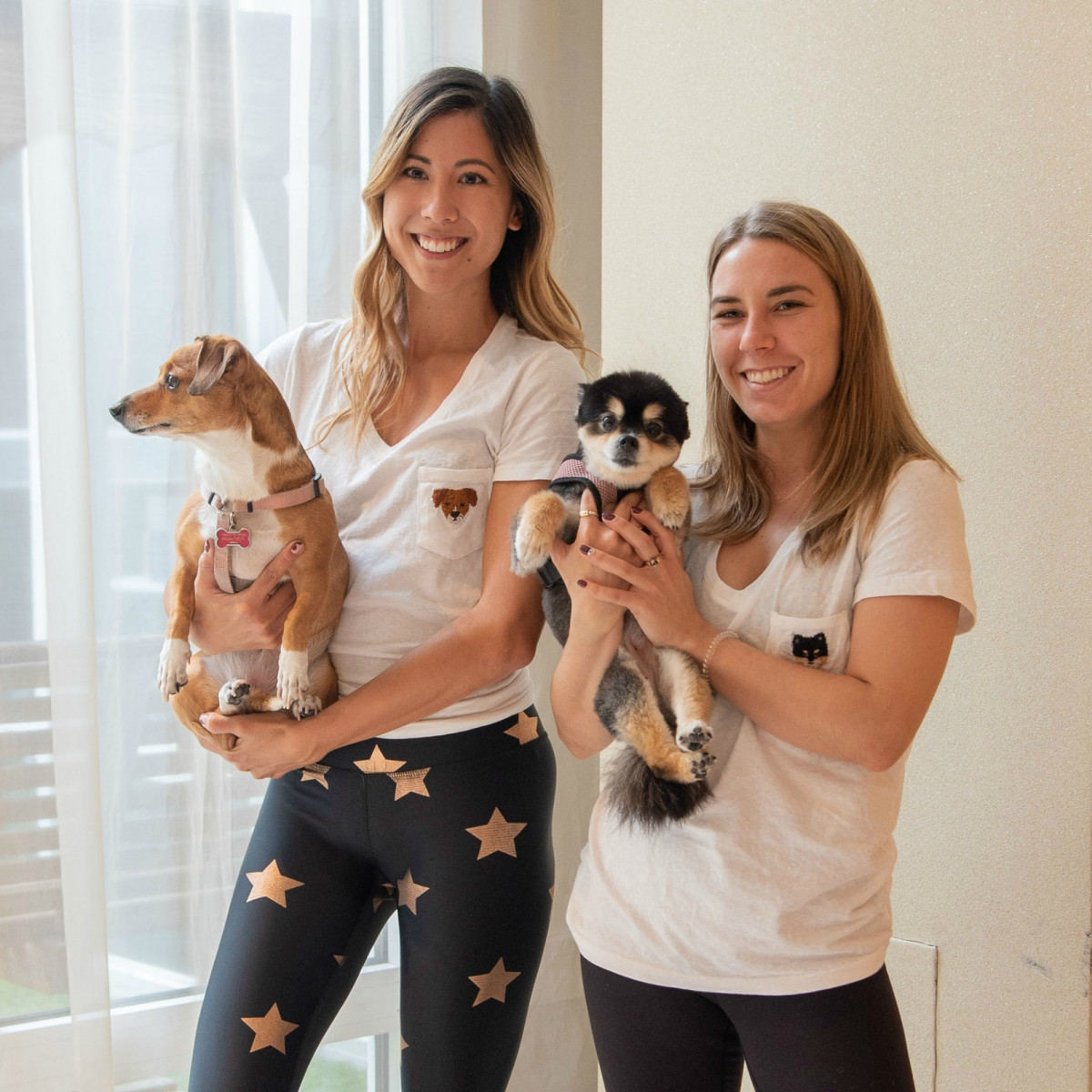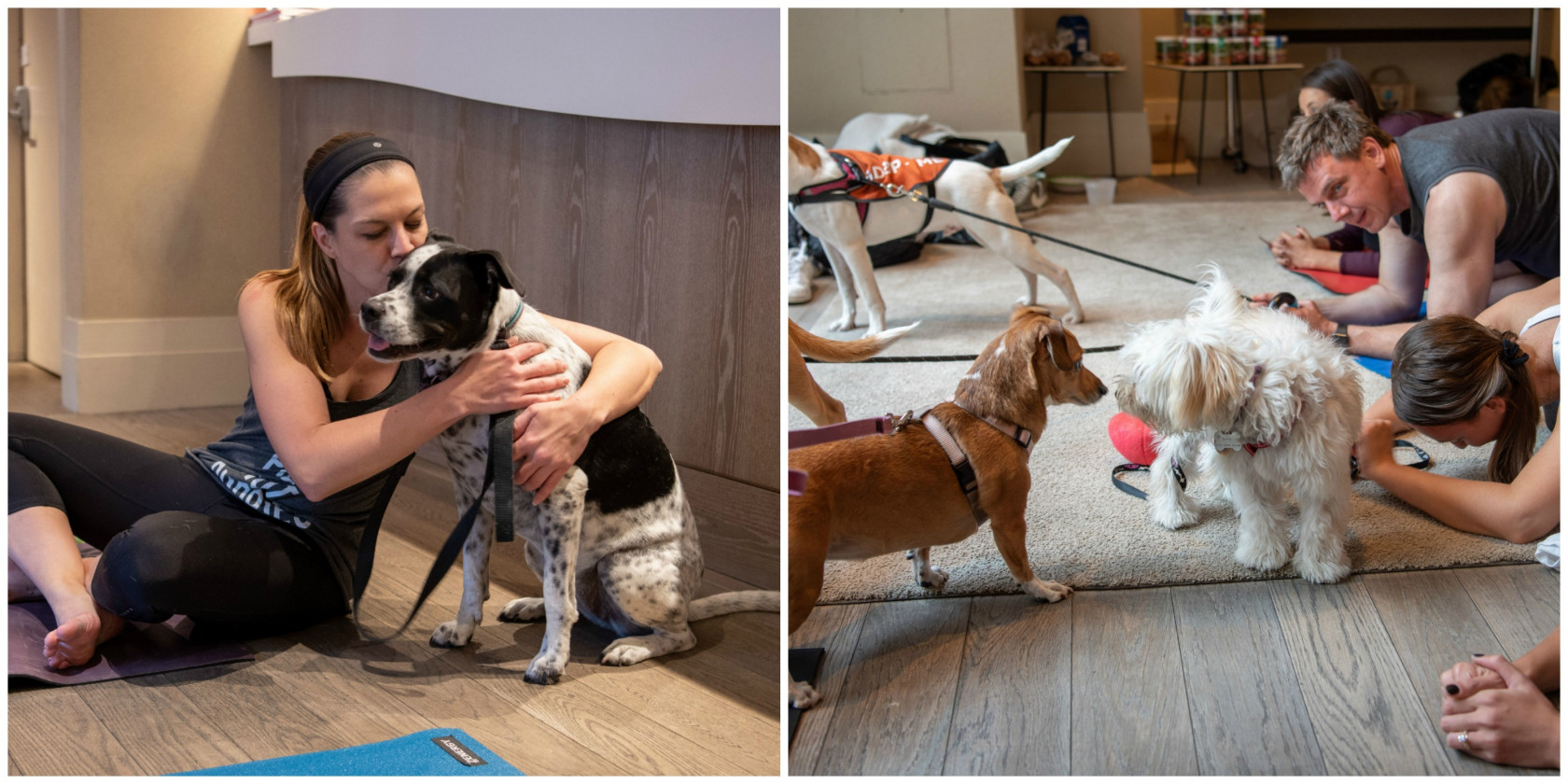 After about 20 minutes of introductions and doggy playtime, it was time to start the yoga class. I led the first half and Alex led the second. The dogs surprisingly settled down once their humans took to their mats and we were able to get through the whole thing without any crazy commotion.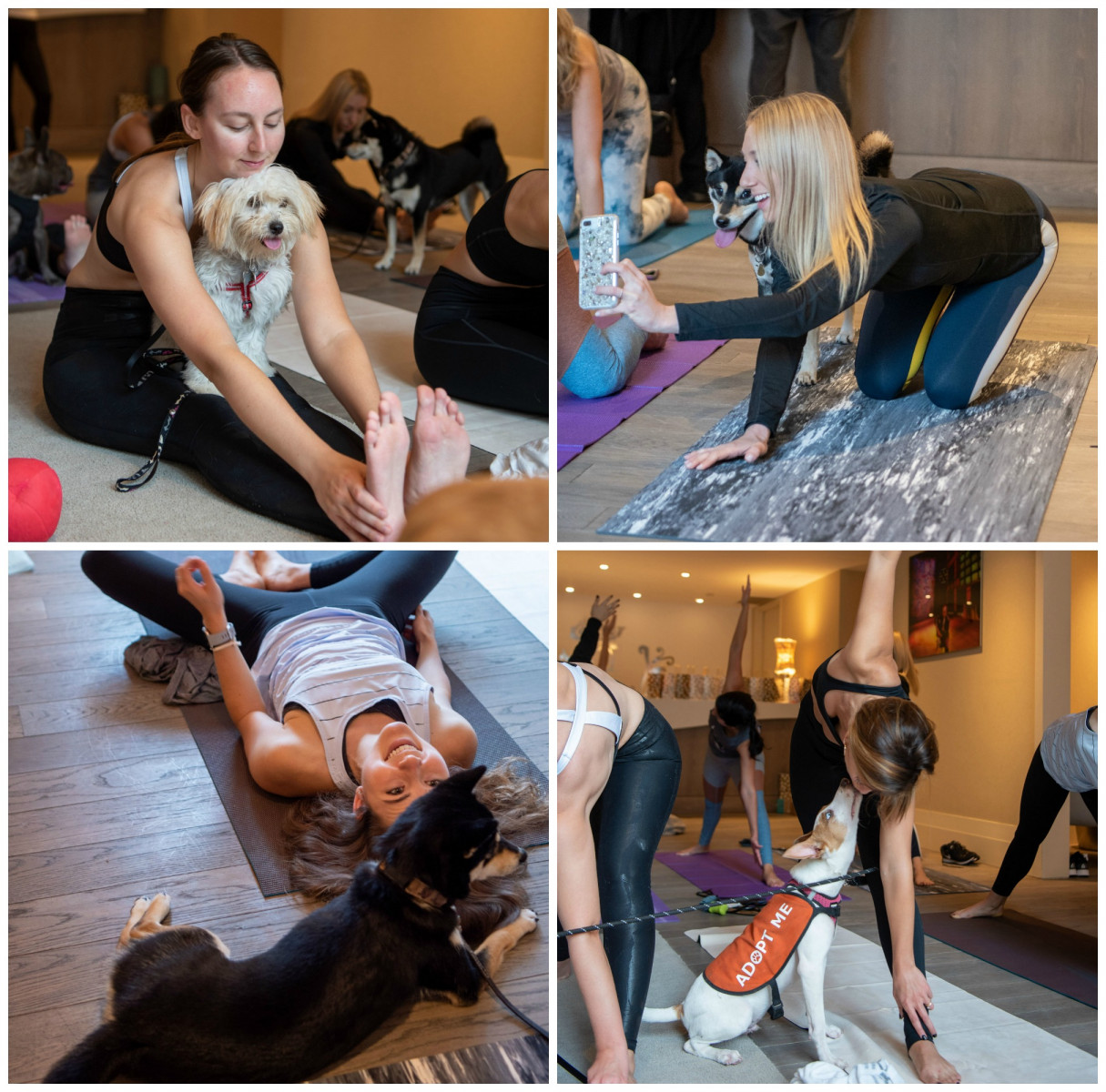 The class itself was short and very laid back. It was more about bonding with the pups than finding true inner peace, and honestly, I'm so so thrilled we did it that way. Everyone was smiling from ear to ear and even the dogs seemed to be loving the extra attention.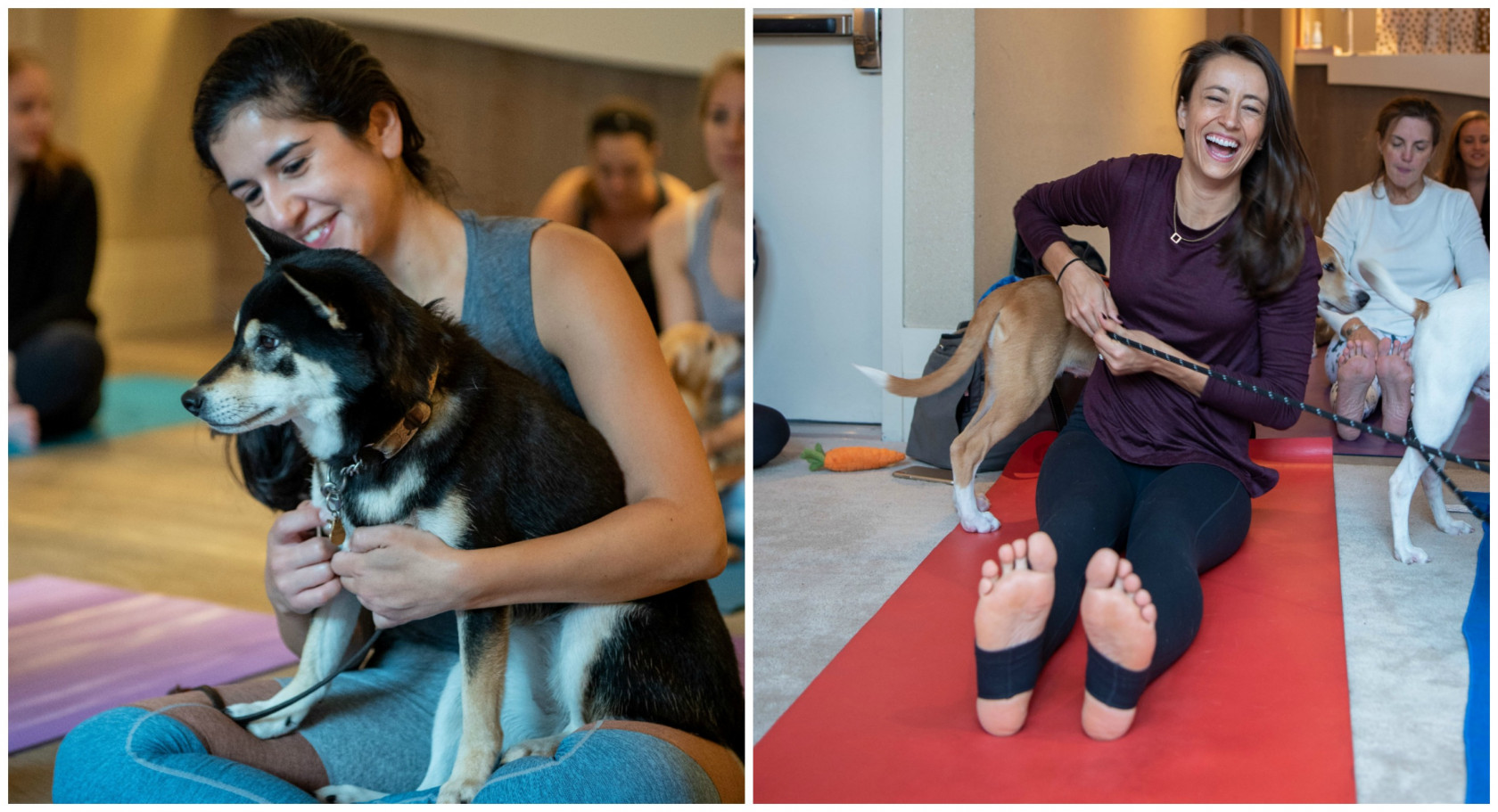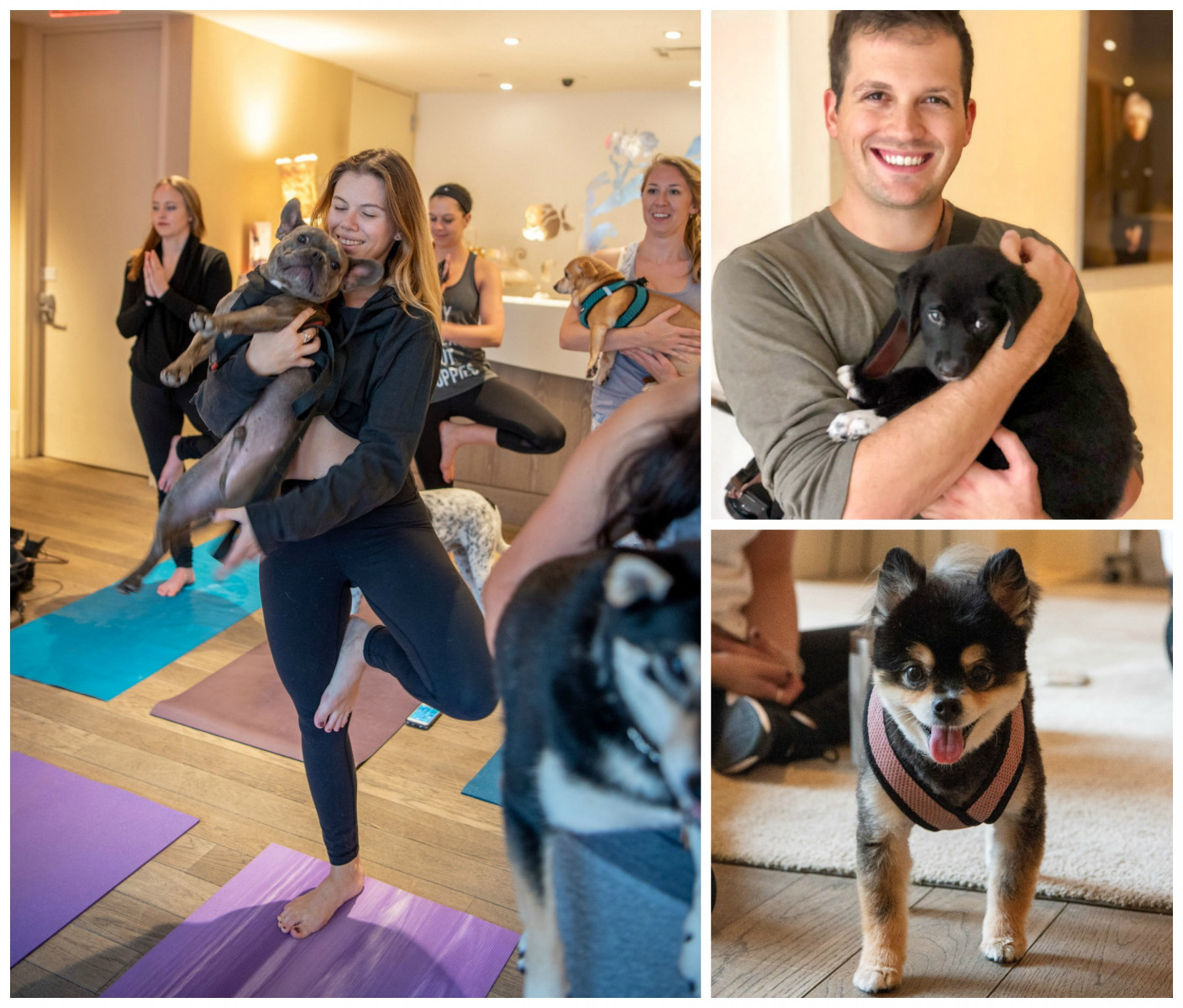 Once we wrapped up the class our guests were able to partake in salads from Corner Harvest, sips from Health-Ade Kombucha, and treats from Zaro's Family Bakery (giant black and white cookies and cannolis for the humans, dog biscuits for the pups).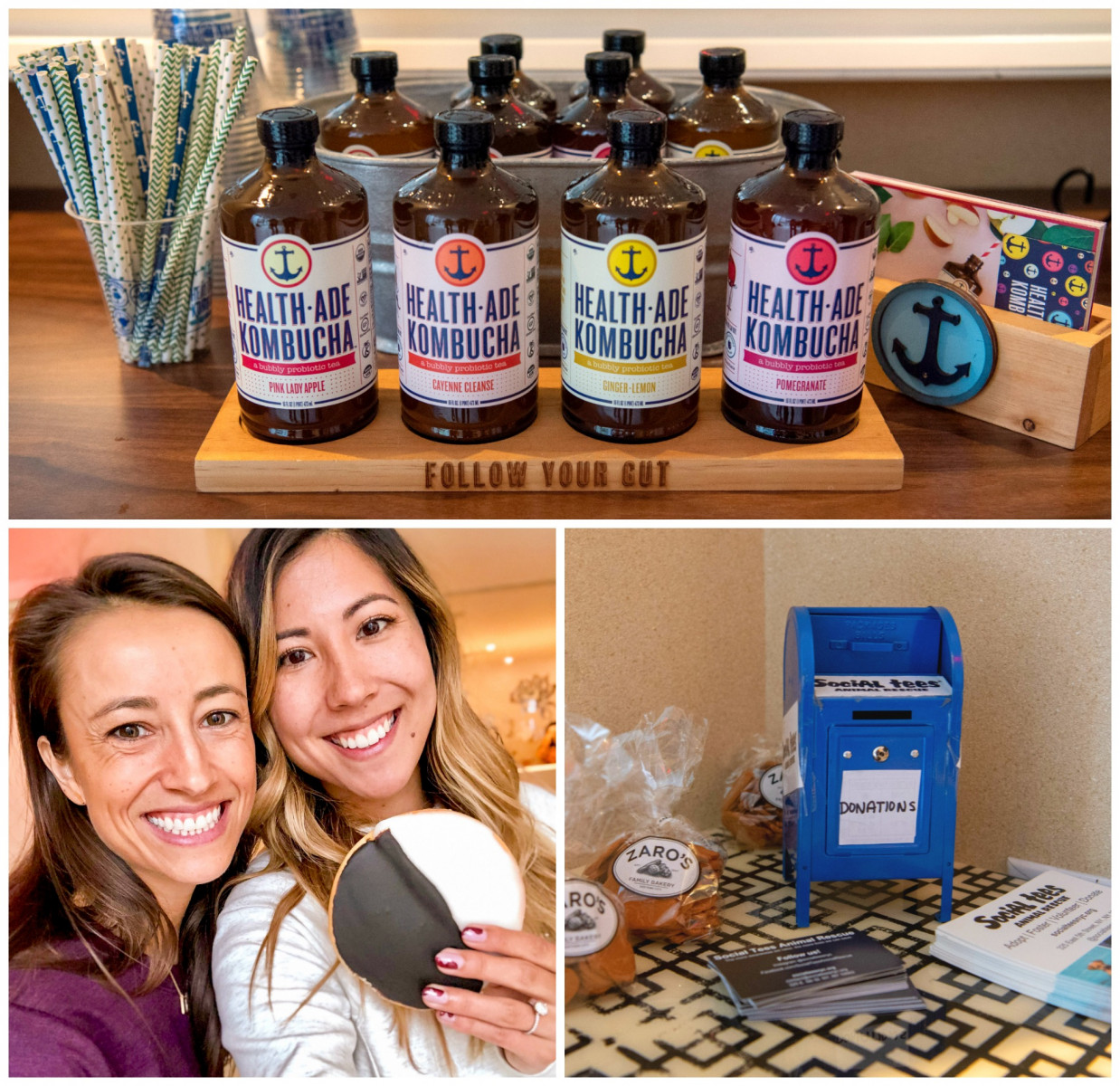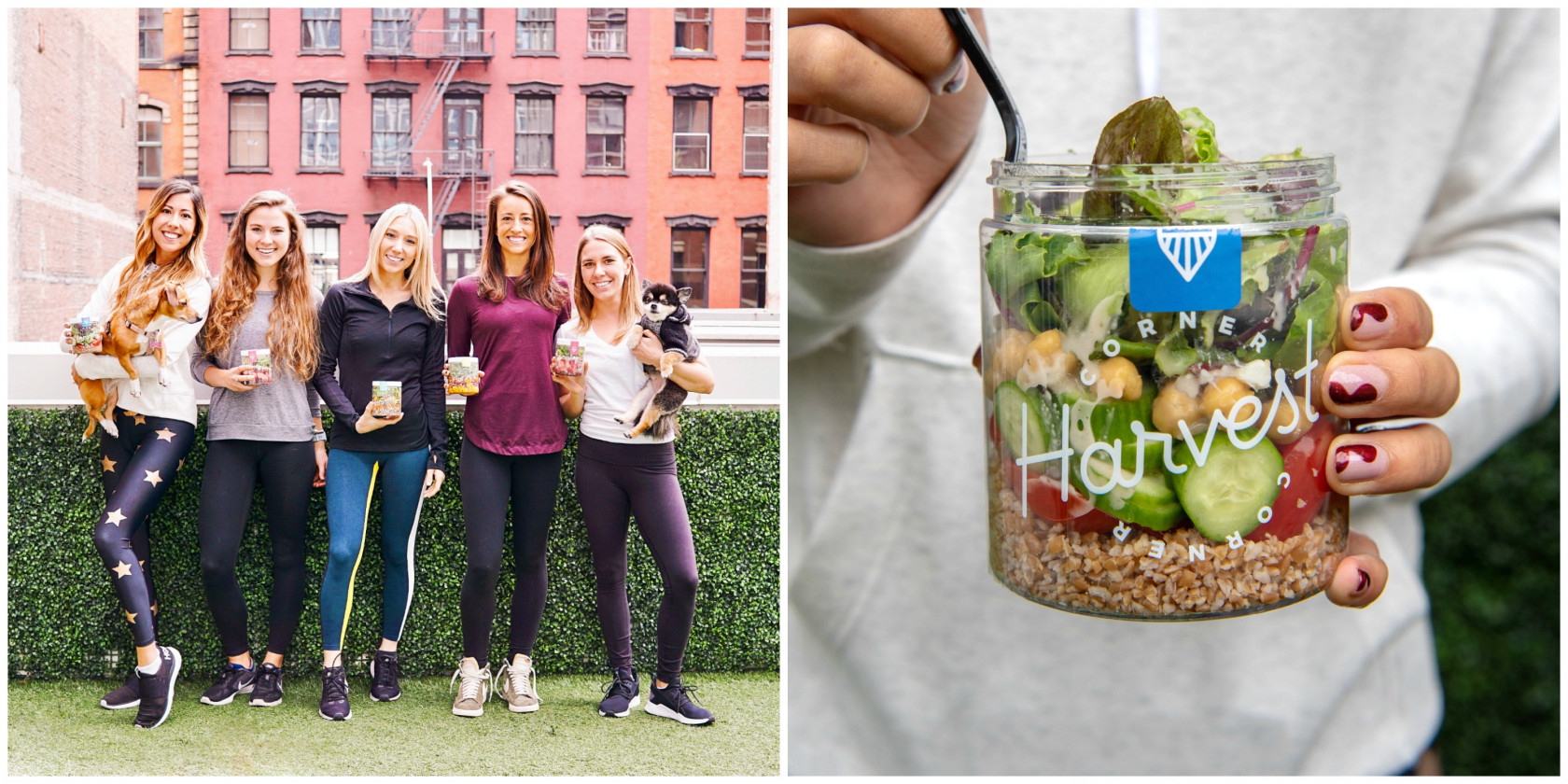 Guests entered to win prizes from Barkbox and Oak and Reed, and left with swag bags filled with dog food from Open Farm Pet, toys from Pet Play, and a dog food recipe book from the Nomo Soho! Thanks to everyone's generosity we were able to raise over $500 for Social Tees!!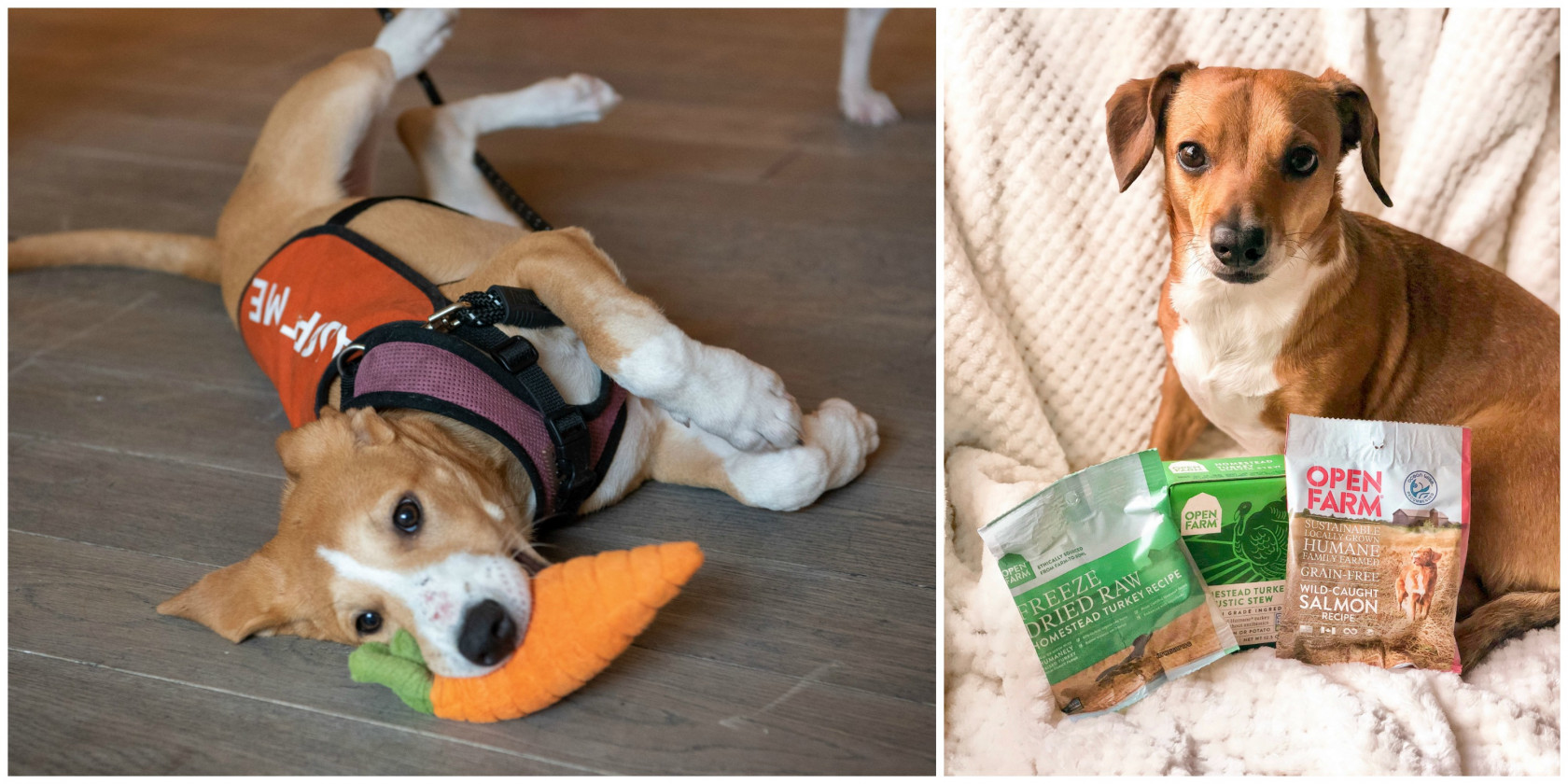 Adopt Don't Shop
Overall, we had such an incredible time and I absolutely want to make a point to do this again. Spreading awareness around dog adoption is super important to me and I want to continue finding ways to use my platform to benefit the rescue groups that are out there doing such amazing work on behalf of the voiceless. If you're interested in donating to an animal rescue or animal rights organization, I've listed a few of my favorites below. I left out the Humane Society and ASPCA since I'm sure most of you have already heard of those before.
Hope For Paws : Rescues homeless and injured pets in the Los Angeles area
Soi Dog Foundation : Provides care and treatment for the street dogs in Thailand
Best Friends Animal Society : Nationwide animal rescue promoting with no-kill animal shelters
Animal Hope & Wellness : Rescues dogs from the Dog Meat Trade in Asia
If you would be interested in coming to my next Dog Yoga event be sure to subscribe to my mailing list! I've been pretty inactive with that this year but have some things in store for 2019 that you won't want to miss!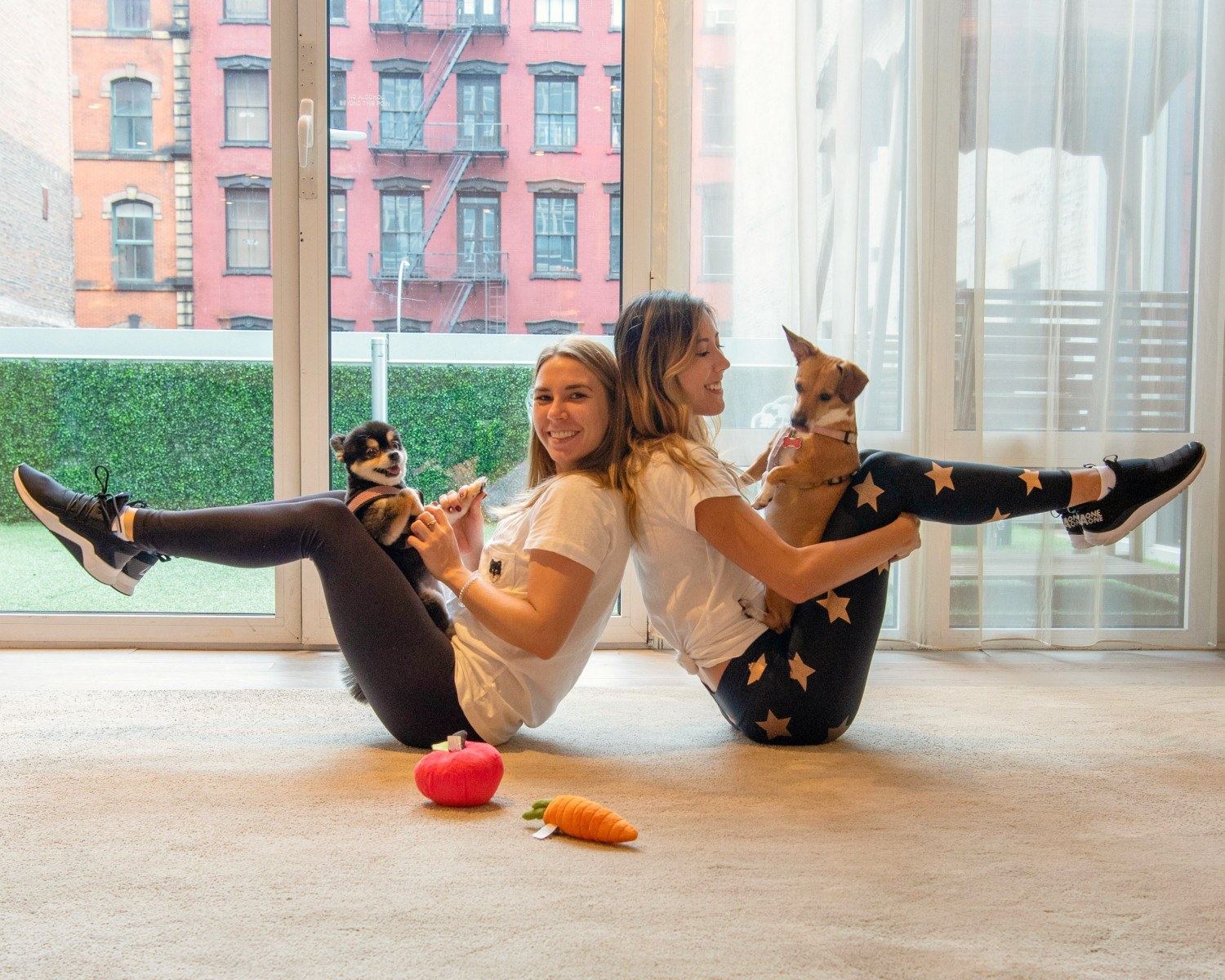 Love and puppy kisses,