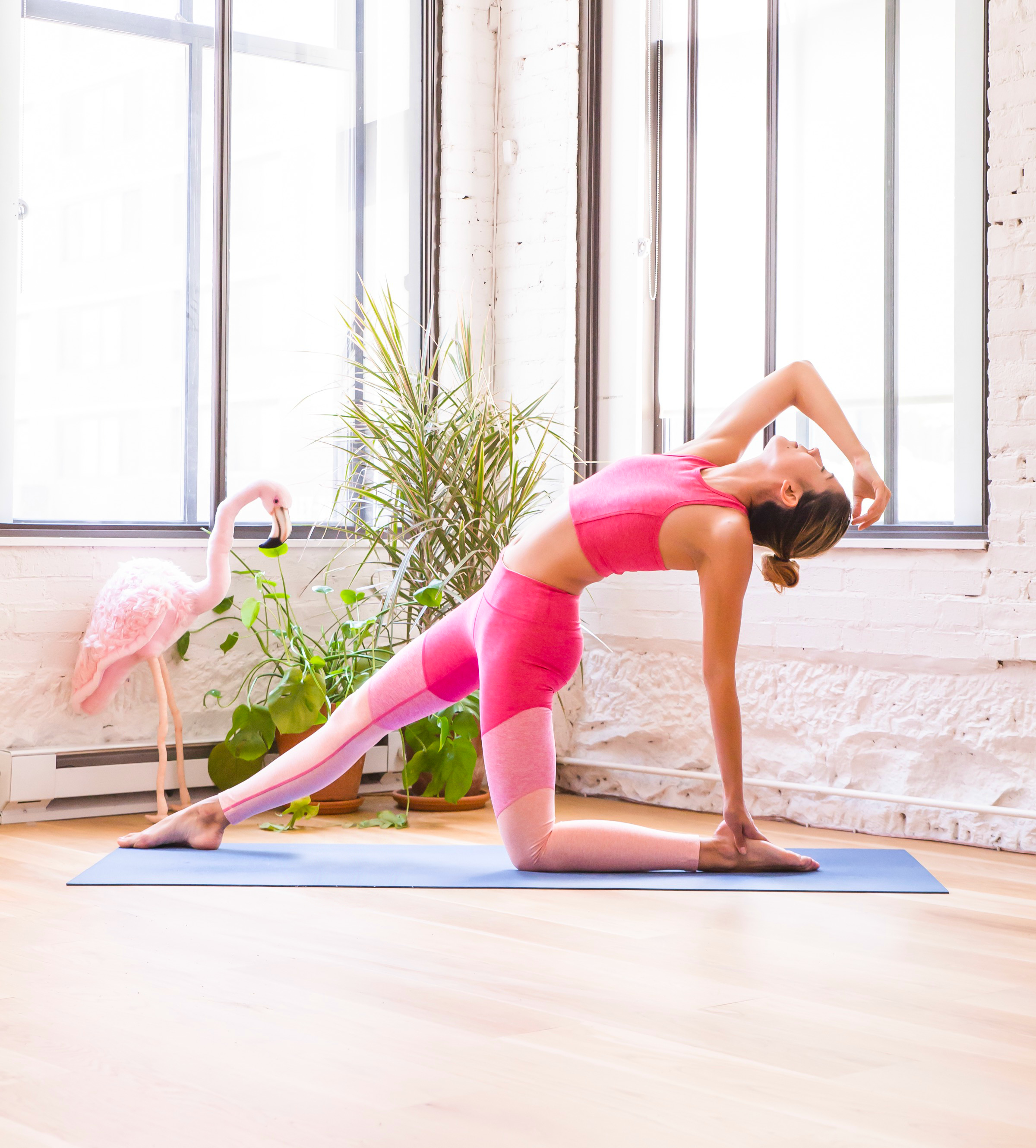 Hey hi hello! In case you missed it, my blog has undergone an exciting little transformation and I figured I needed to kick it off with something fun! Giving my blog a much needed "face lift" has been on my to-do list for quite some time and I can't tell you how happy I am now that it's done. I hope you all like it as much as I do. It's honestly re-inspired me to get real active on here. I'll be posting much more frequently over the next few weeks because quite a few requests came rolling in from you all and I want to make sure I cover everything. Which brings me to this little number, a special request from my friend Michelle who was intrigued after I posted a peek inside my workout wardrobe on Instagram Stories.
Over the past two years I've had the opportunity to try out many different activewear brands. It comes with the territory of being a fitness and wellness blogger, and over time I've developed relationships with a few incredible brands that I adore and wholeheartedly support. Since one of my most frequently asked questions usually centers around which activewear brands I'm wearing, I thought a more thorough round-up of my workout wardrobe was necessary!
So without further adieu, below are all the main brands that are currently in my closet with a brief synopsis of who they are and what activities I personally think they're best for. Full disclosure, I did leave out a few that were gifted to me and I wear on occasion but I would not personally invest in.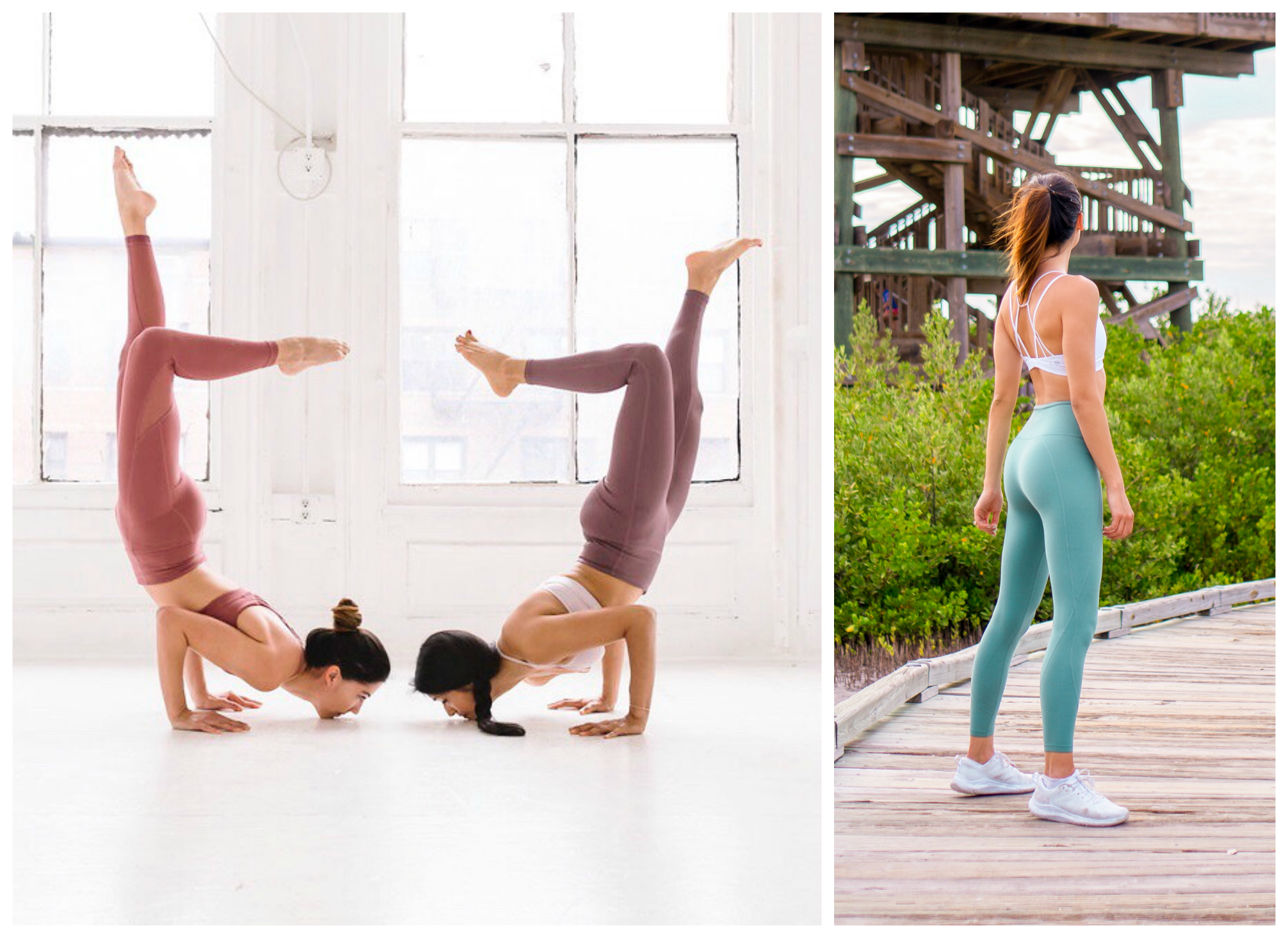 Who they are: I would say about 50% of my workout wardrobe is all Athleta. They're the OG brand that took a chance on me and I adore their clothing, their mission and their team so much. You may even recognize them from some of my previous blog posts like this one. In case you're not super familiar with who they are, I highly recommend reading all about their #PowerOfShe movement and goals to provide more sustainable activewear for women of all shapes and sizes.
Where to wear: They offer a range of products so honestly you could totally live in Athleta if you wanted to. I own everything from workleisure appropriate dresses and button downs, to their super soft Powervita line that's perfect for yoga, to their sweat-wicking Sculptek compression sets for more high intensity workouts. Pick a workout or activity and they will have you covered.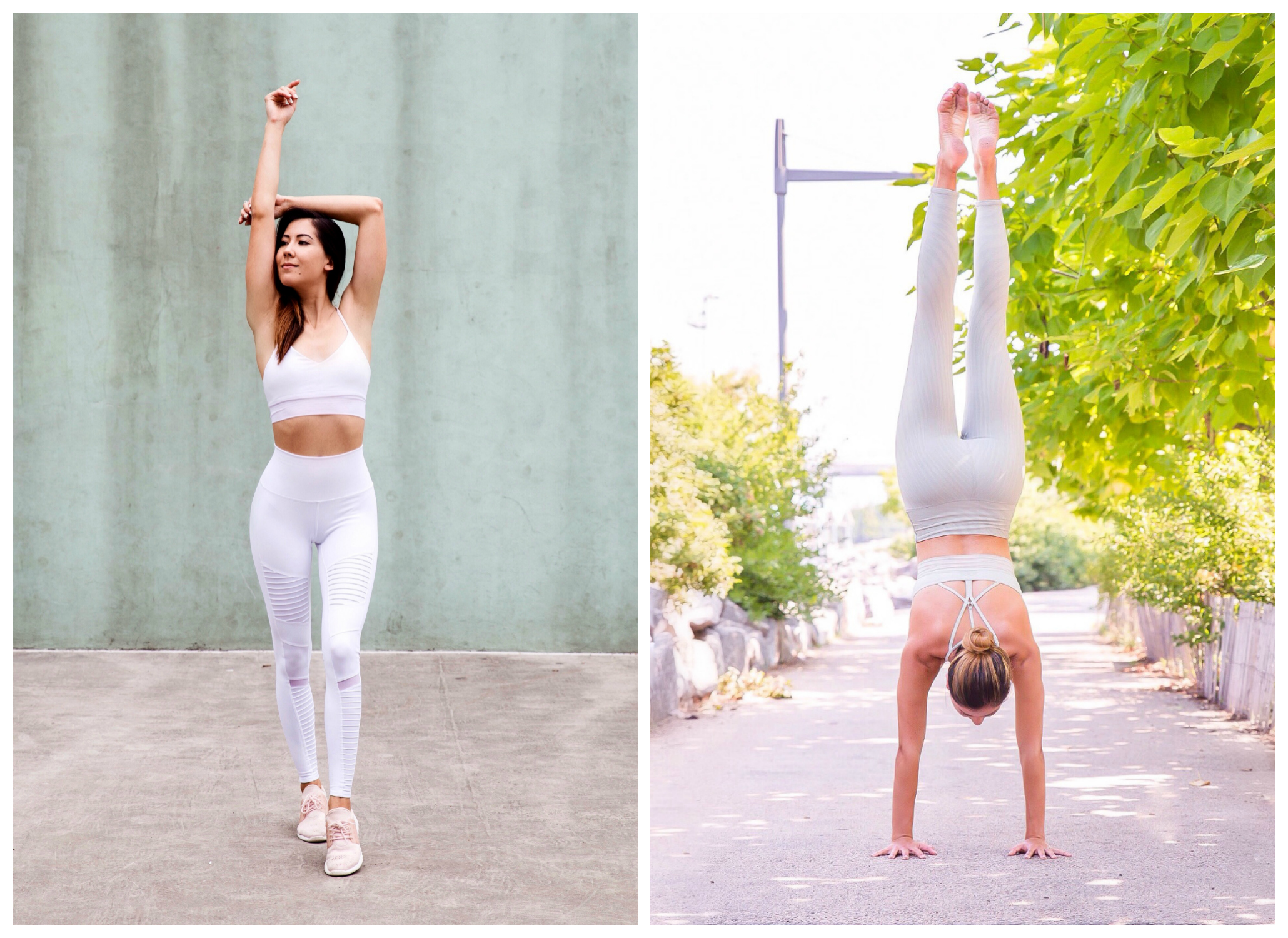 Who they are: I've always considered Alo the best of the best in aspirational yoga wear. They were the first "higher end" activewear I bought when I first started doing yoga 6 years ago (oh hey Goddess leggings). If you peruse their Instagram you can tell they are targeting a certain niche community and if you happen to be in NYC and check out their studio, don't expect any beginner level classes. They're for the serious yoga enthusiast, so if yoga is what you do and love, I think you'll be quite a fan. If you want to invest in one piece from them I would start with their Moto leggings. They're incredible.
Where to wear: I think my above synopsis already made it obvious buuuut it's true that I primarily only wear Alo when I'm taking a yoga class. Sometimes Pilates and Barre too since I feel that they're really designed for lower impact workouts.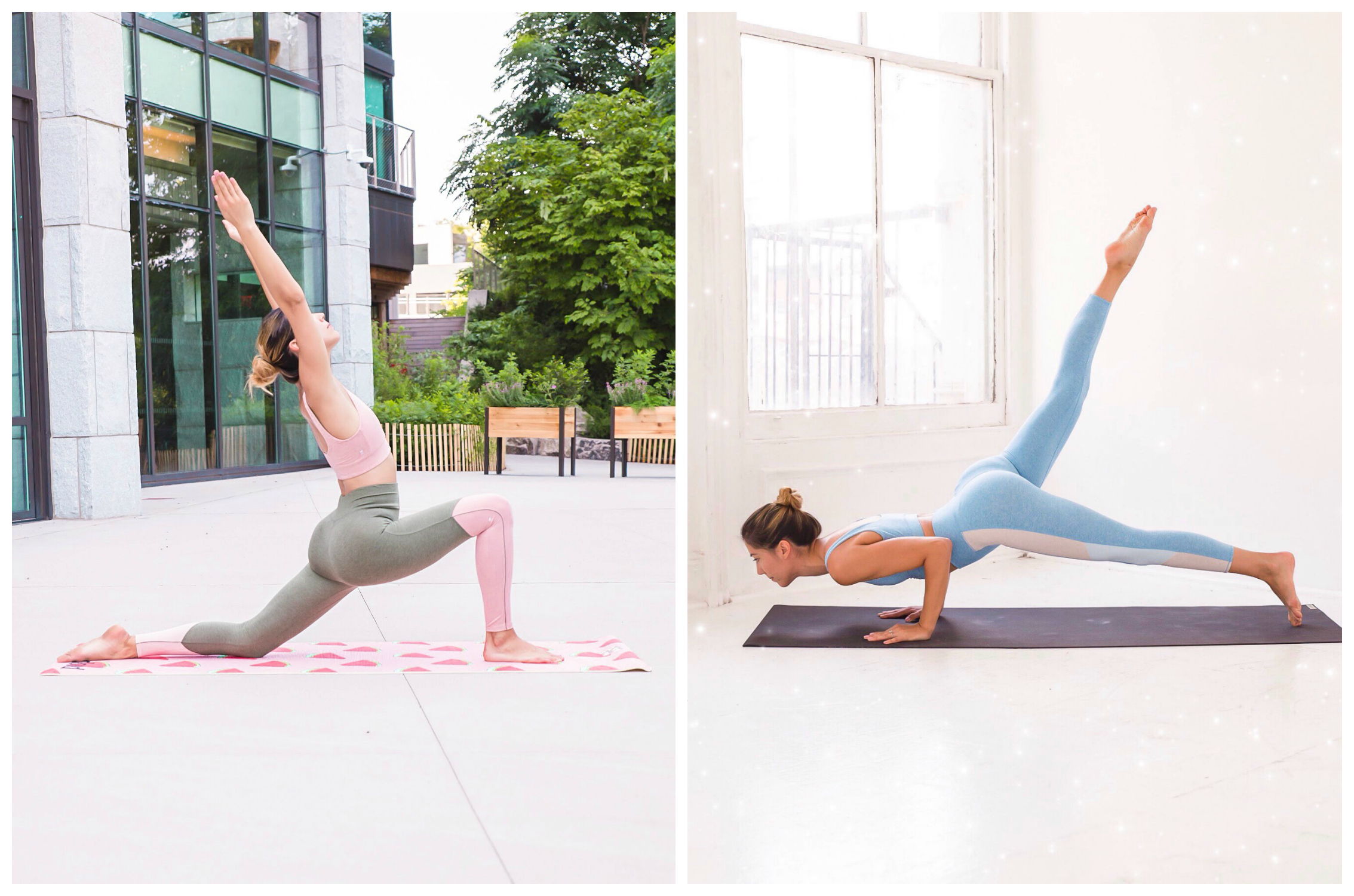 Who they are: Created by Bandier, We.Over.Me has quickly become one of my absolute favorite activewear brands. The fabric is super soft, the color-blocking is very trendy and the leggings are very high waisted — which quite honestly is the best thing for my long torso. Not gonna lie… they do look very similar to Outdoor Voices but I will attest that the fit and feel is dramatically different.
Where to wear: The colors are pretty light and the fabric is not particularly sweat wicking so I wouldn't wear this to a hot yoga class. I think they're amazing for low impact workouts (barre, pilates, restorative yoga, etc.) and they're so perfect for travel.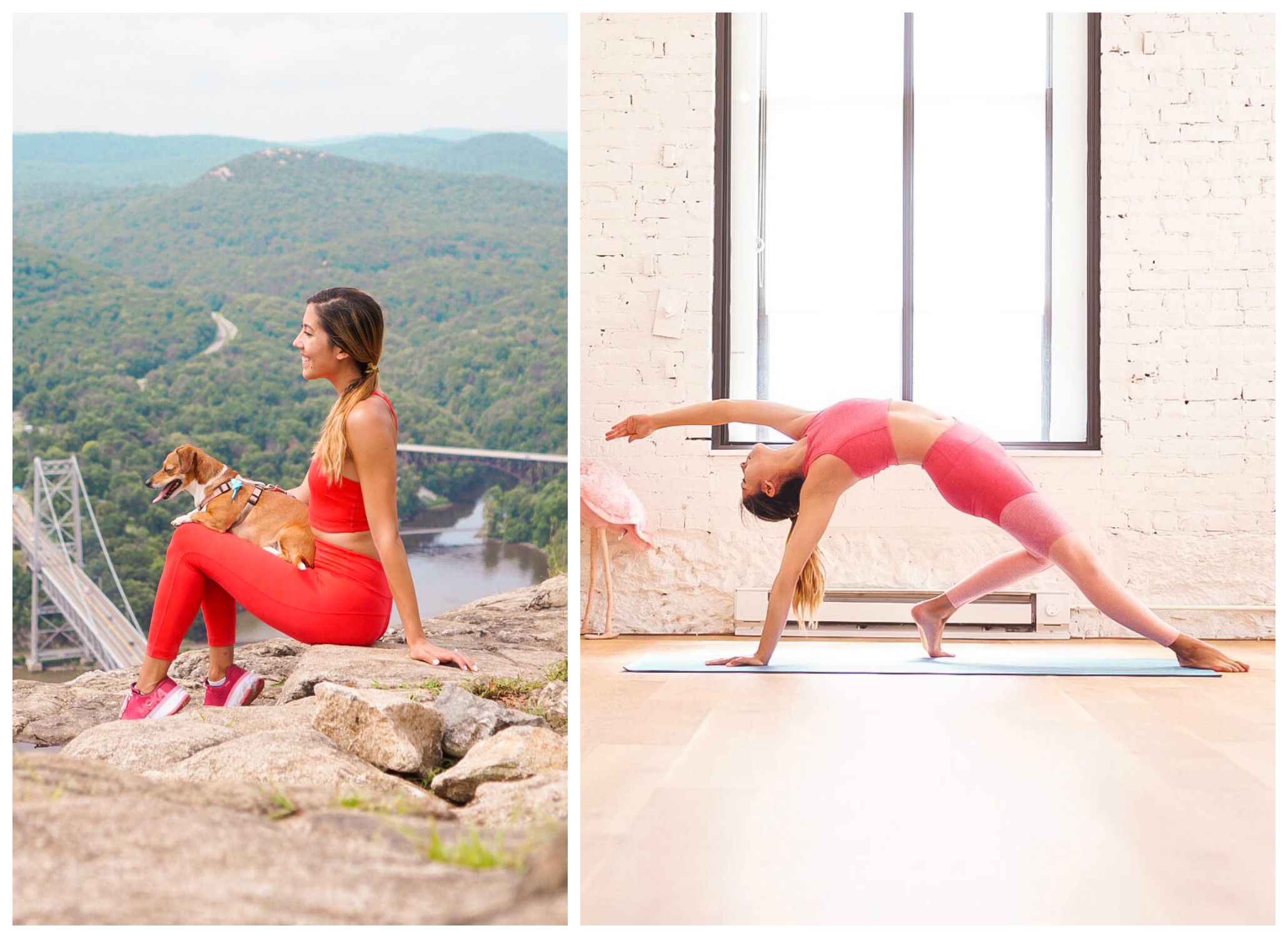 Who they are: There's no denying it, OV is taking over the fitness world and they've been able to do it in just five years. Pretty damn impressive if you ask me! The fabric of their Springs leggings are thick without feeling heavy and there is a really nice amount of compression. I'm obsessed with their seasonal colors, especially the flamingo pink!! The techsweat line is much lighter and really does wick sweat super nicely. I do find that they run a lot smaller than any of the other brands I own so I always go a size up in leggings.
Where to wear: I mean, this is a brand that's all about #doingthings and quite honestly you can wear their sets to lots of different workouts. I actually just went hiking this weekend wearing their techsweat crop and 7/8 leggings but I usually wear them to yoga, dance and pilates.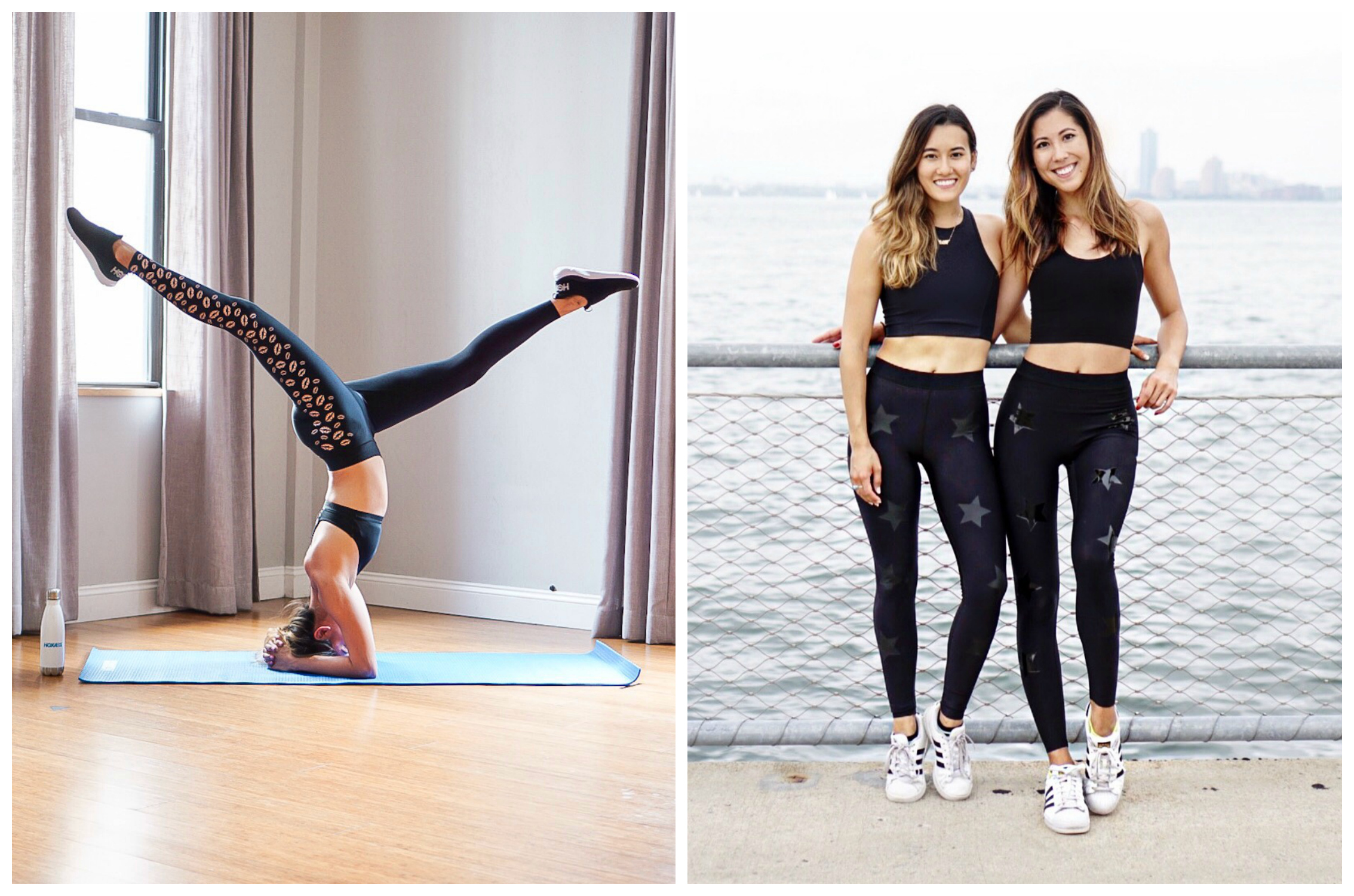 Who they are: A mix of fashion and functionality, UltraCor leggings are seriously one of those luxe purchases that are totally worth it. They're sleek, super cool, have built-in underwear (bye bye pantylines) and are incredibly sweat wicking. I received my first pair, the Knockout star tights, over two years ago and they still look and feel brand new.
Where to wear: I've worn these to every single kind of workout. Cycling, barre, pilates, yoga, boxing, etc. The only thing I probably wouldn't use them for is running… which let's be honest, I don't really do.
Honorable mentions:
A few of my other favorites include:
Under Armour

Onzie

Beyond Yoga

Wear It To Heart

Sweaty Betty
Calia By Carrie
I hope you all found this list helpful! I know I didn't even touch on shoes or accessories but that's because I'm saving that for another blog post. Stay tuned!
Oh — if you have a topic that you'd love to see me cover please feel free to send me a note, leave a comment below, or DM me on Instagram.
With love and light,