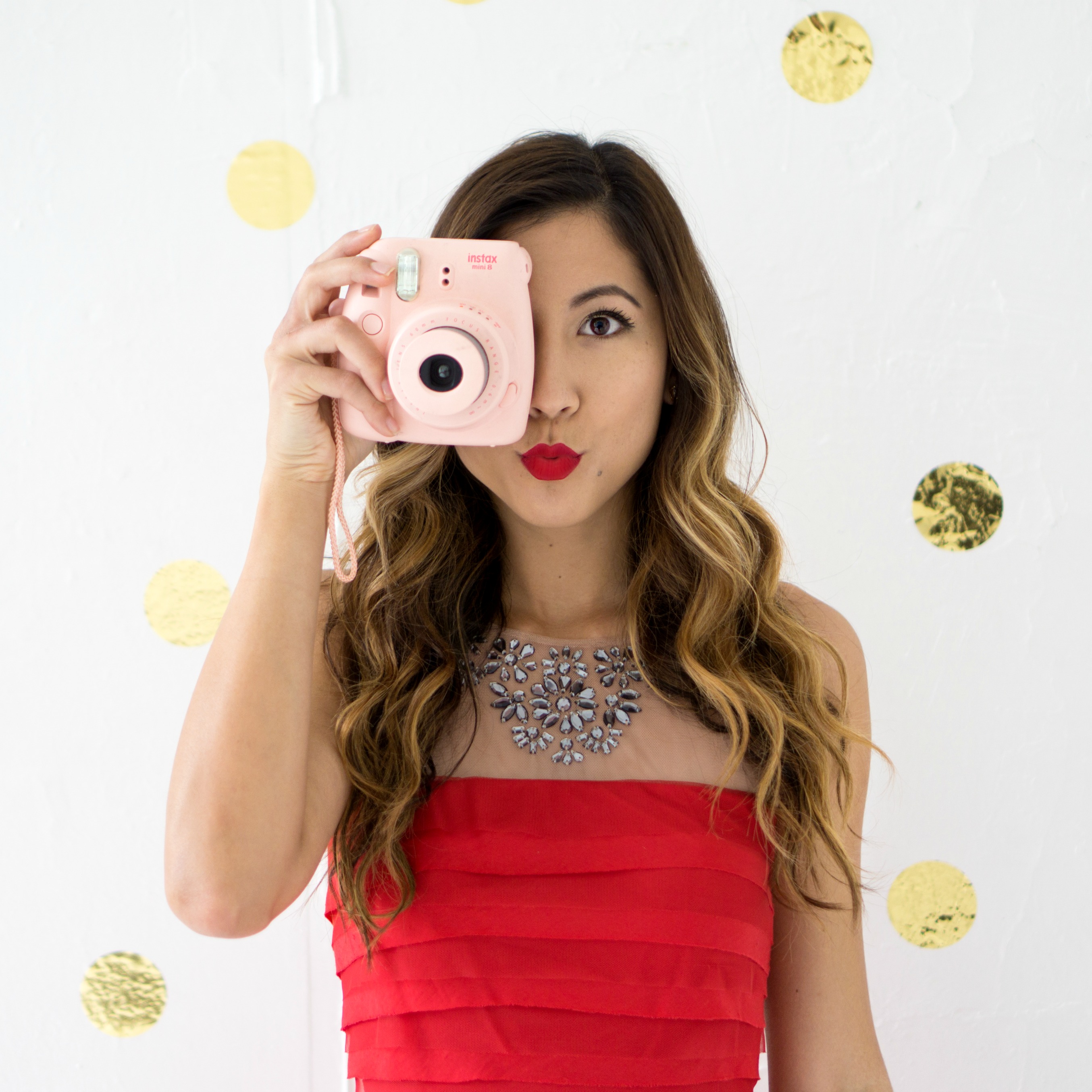 Valentine's Day – you either love it or ya hate it – but regardless of the way you feel, there's no denying that it's right around the corner. Despite the Hallmark cliché that it has become, I've always been a big fan. It's an excuse to get dolled up, eat copious amounts of chocolate, and wear head to toe pink without looking like an Elle Woods wannabe.
Whether you're celebrating Galentine's Day with your besties or having a date night with your man, this is your time to treat yo self to the perfect outfit that'll help you eat those candy hearts in style. For all you last minute shoppers (like myself) I've pulled together a few of my favorite pieces that I think would be absolutely puurrrfect for a Valentine's Day shindig.
A Little Red Dress
Leave that LBD in your closet and swap it out for a sexy red number. There's something about wearing red that instantly boosts your confidence and if there's any time to rock a red ensemble, it's V-Day.

Cute Sweater
Let's face it, Valentine's Day happens to take place during one of the coldest months of the year. So if you wanna stay cute and warm, a sweater is the way to go! Dress it up with a skirt or down with your fav pair of jeans.

All That Glitters
To avoid going too far into tacky territory, you may want to limit the glitter to one stand out accessory. Whether it's a cute pair of shoes (like the Kate Spade Keds I'm sporting) or a dainty clutch, glitter can definitely be a girl's best friend.

Red or Pink Athleisure
Planning to spend the holiday of love working out instead of eating out? Booking a workout class, whether it's spin or aerial yoga, can be a super fun way to spend the evening with friends. To stay in the holiday spirit, ditch the black on black and opt for a more girly combo.

I hope you all enjoyed the outfit inspo and find something that will meet your Valentine needs! Bay and I are headed to the Hamptons this weekend to celebrate early so I'll probably opt for something a little more low key than what I'm wearing here (but the gold glitter Keds are definitely coming in my bag).
Whatever your plans may be, I hope you all have the sweetest V-Day ever.
Cheers!
SHOP MY VALENTINE'S DAY LOOK