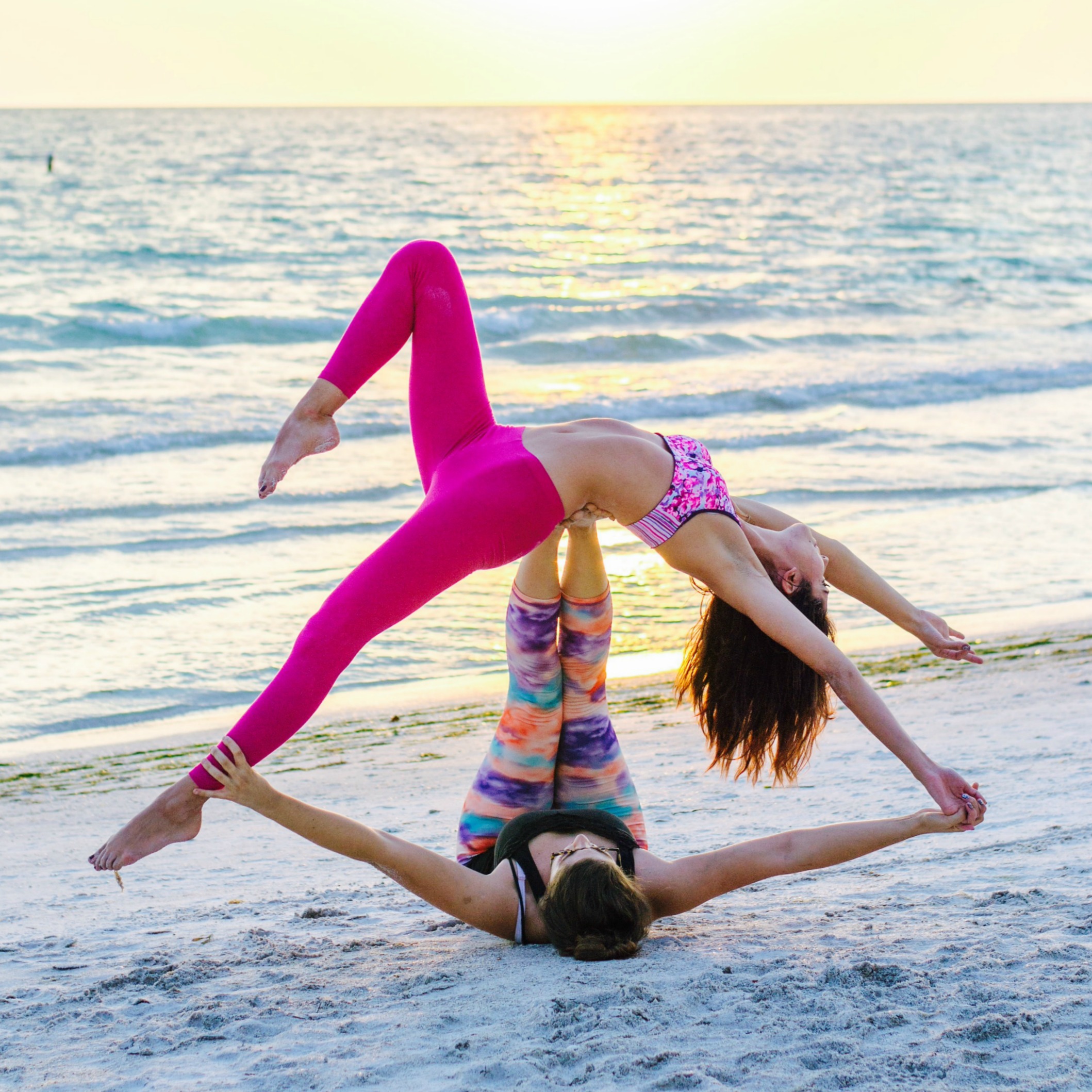 One of the reasons why I love yoga is because it provides a unique experience each time. No flow is ever quite the same and the feelings you get after your sweaty sessions can range across the emotional spectrum. Yoga is more than just a good workout… it provides a very real way to connect. Most of the time this is an internal connection of breath, body, mind and soul. However, when it comes to partner yoga (or more commonly known as Acro Yoga), this connection transcends beyond yourself and forms a bond between you and another individual.
You may remember all about how yoga can connect you to your best friend in my guest blog post for Athleta. My friend and fellow blogger, Jules of Om & The City, and I detailed our partner yoga experience and shared a few tips along the way. 
After completing that article for Athleta, I started to browse through some photos on my phone and computer to see how many acro yoga sessions I've done throughout the years. Some of the photos date back to when I first began yoga 3 years ago and each one has so many fond memories attached.
Today, I decided to share my experiences with you and give you a glimpse into why I am so fond of practicing yoga with someone else. If you're new to the world of partner yoga, these are a few things that you can expect:
You will strengthen friendships…
And you will build new ones
You will get close to your partner… like really close
And if your yoga partner is also your significant other, you may get a little romantic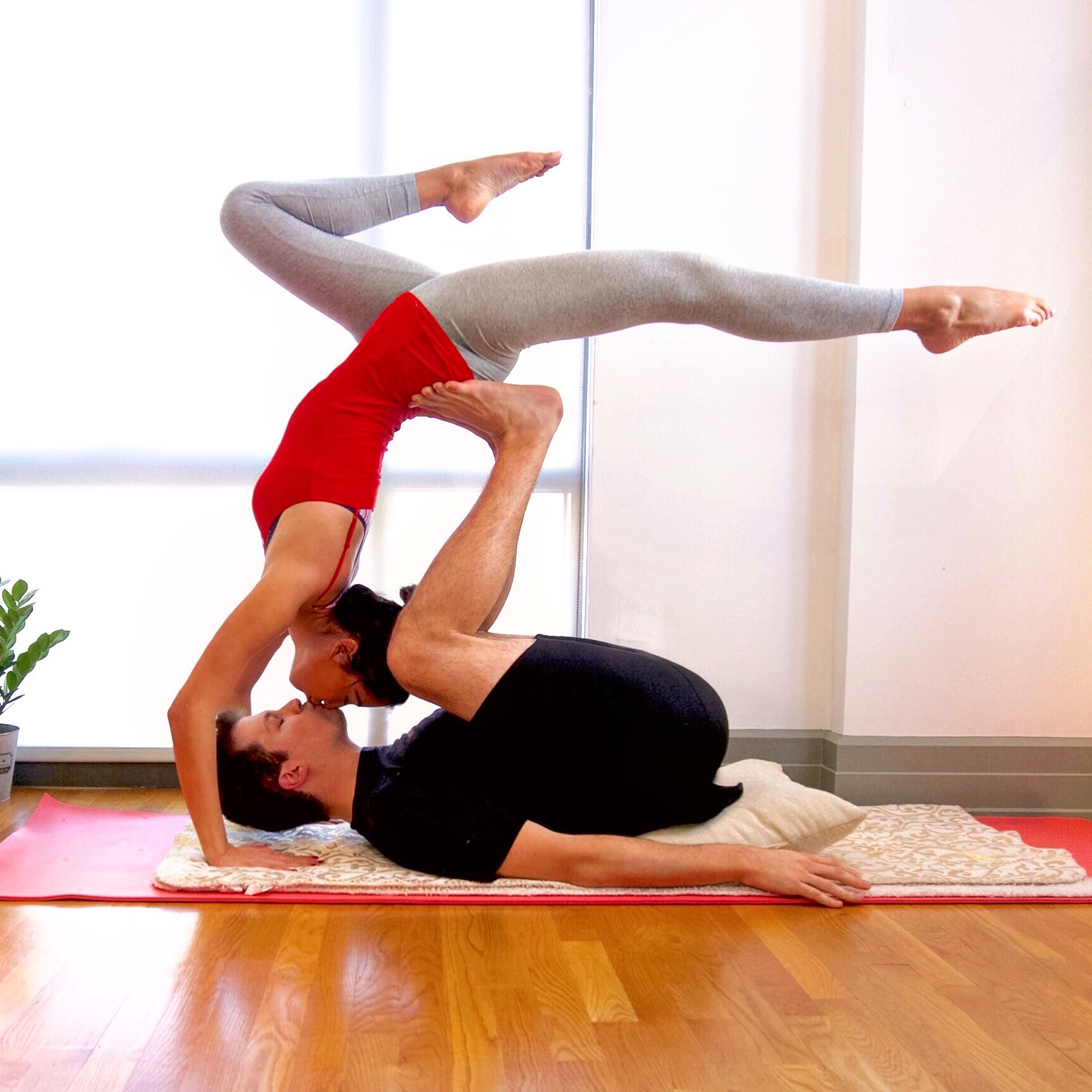 You will look silly…
But you will laugh about it
You will be pushed out of your comfort zone
And will discover your own strength
When no one is around, you'll want to practice with your dog
Or maybe that's just me… 
But perhaps most importantly – you will have FUN
If you've never tried partner yoga before, there's no better time than the present to begin! Be safe, be fearless and have fun!
A huge thank you to the beautiful and empowering women featured in this post: @Crentz04, @Asana_Dancer, @TheNakedFlora, @Whitneylenglish, @OmandTheCity, and @BiancaBonus.  You all rock my sox.