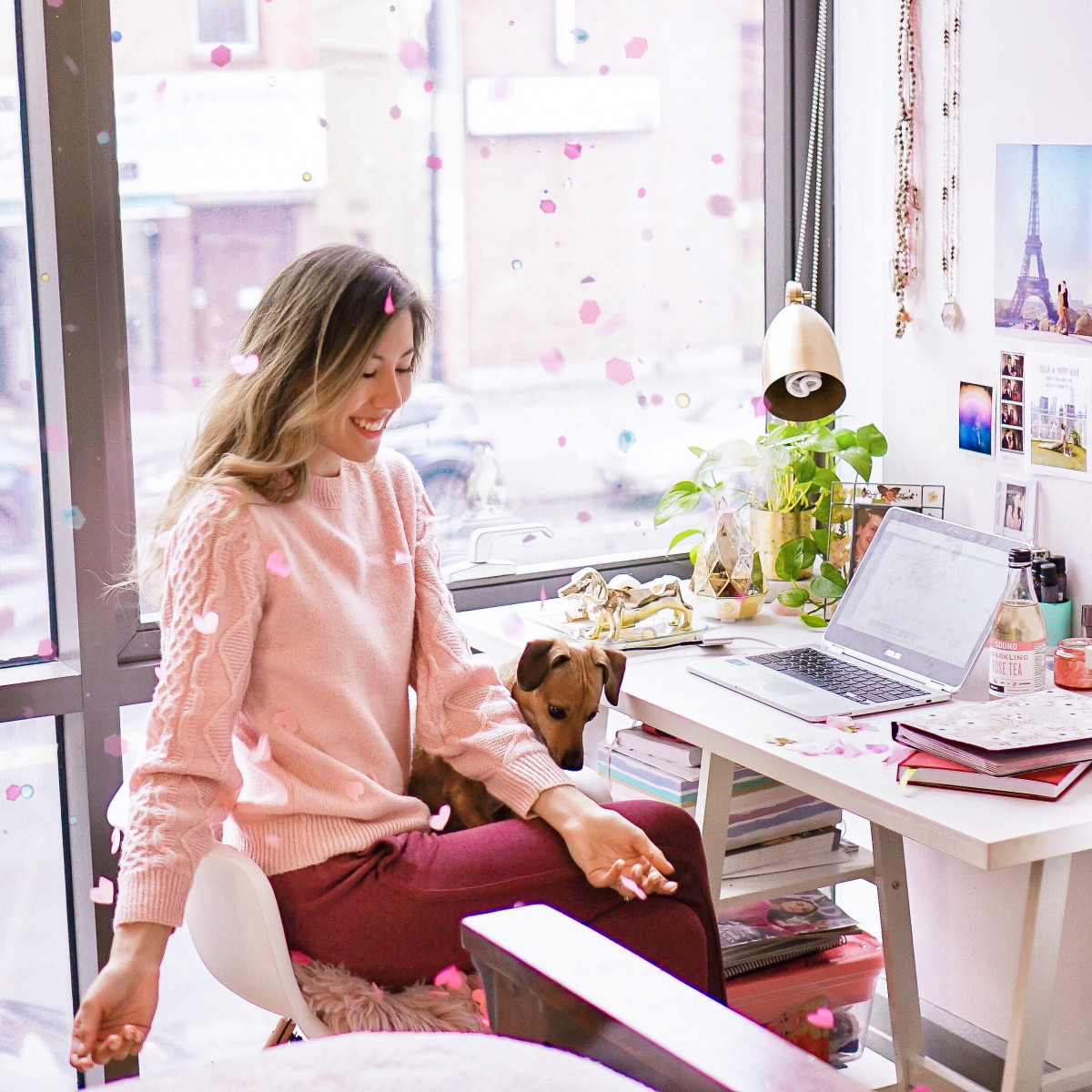 Hellooo world! After a week off Instagram, I'm coming back feeling refreshed and with a new perspective. I know a week may not seem long but in the world of social media, it's basically an eternity. In fact, it's the longest I've ever taken a break from the social media platform since the inception of my blog… even when I was still working a 9-5 job. I almost forgot what it felt like to go to a yoga class, eat avocado toast, and open my mail without documenting it. Geesh. That sounds a bit sad. lol
The truth is, Instagram has been such an integral part of my life for nearly three years that it seemed so strange to operate without it. I had to physically move the Instagram app to the back of my phone because muscle memory had me instantly clicking to open it whenever the phone was in my hand. (IG was replaced with Classpass and I can't tell you how many times I accidentally opened that app.) A few accidental clicks aside, I found myself to be more productive and hyper focused on the other aspects of both my personal and professional life.
Full disclosure, I did end up going on Instagram a few times during my detox period to answer some urgent DMs but I promise, it was quick.
Here are some key learnings and intentions that came from this little Instagram detox:
Learning: I didn't really miss seeing other people's posts. I mean, yes, I was curious to know what some of my friends were up to but I was also okay to meet with people in real life to catch up on their lives or chat with them on the phone instead of scrolling.

Intention: Spend less time endlessly scrolling. Spend more time connecting in real life.

Learning: It feels pretty good to do things without documenting them

Intention: Be more purposeful and intentional about what you share. If it doesn't 100% align with your brand and audience, its okay to keep it to yourself.

Learning: You're far more productive when you're not reaching for your phone every 5 minutes

Intention: Stop allowing Instagram to distract you. Set specific times for various tasks on Instagram, including when to post and when to engage.

Learning: People have enough posts to keep them busy. Your week away might feel long for you but they might not even have noticed you were gone.

Intention: Don't tie your worth to your posts, "likes" or comments that roll in. Post because you have something to say, not because you feel like you have to.
During my little break up with Instagram, I was able to square away some of the more important wedding details, like hotels and our wedding website. I tried out a new class at WOOM Center with my friend Alex. I had two photoshoots, one impromptu with Wini and another planned with my friend Brittany. My promo codes were organized so that I can share all of them with you guys on my Instagram Stories for easy access. My mailing list was cleaned up and I even created a fun new landing page to make signing up easier. I drank green juice, ate avocado toast, answered lots of emails, watched "You" on Netflix, chatted with girlfriends and basically did what I always do.
But one of the biggest things I worked on is something I'm super excited and proud of.
My very first e-book, the Insta STAR(ter) Kit
(A little rough sneak peek below)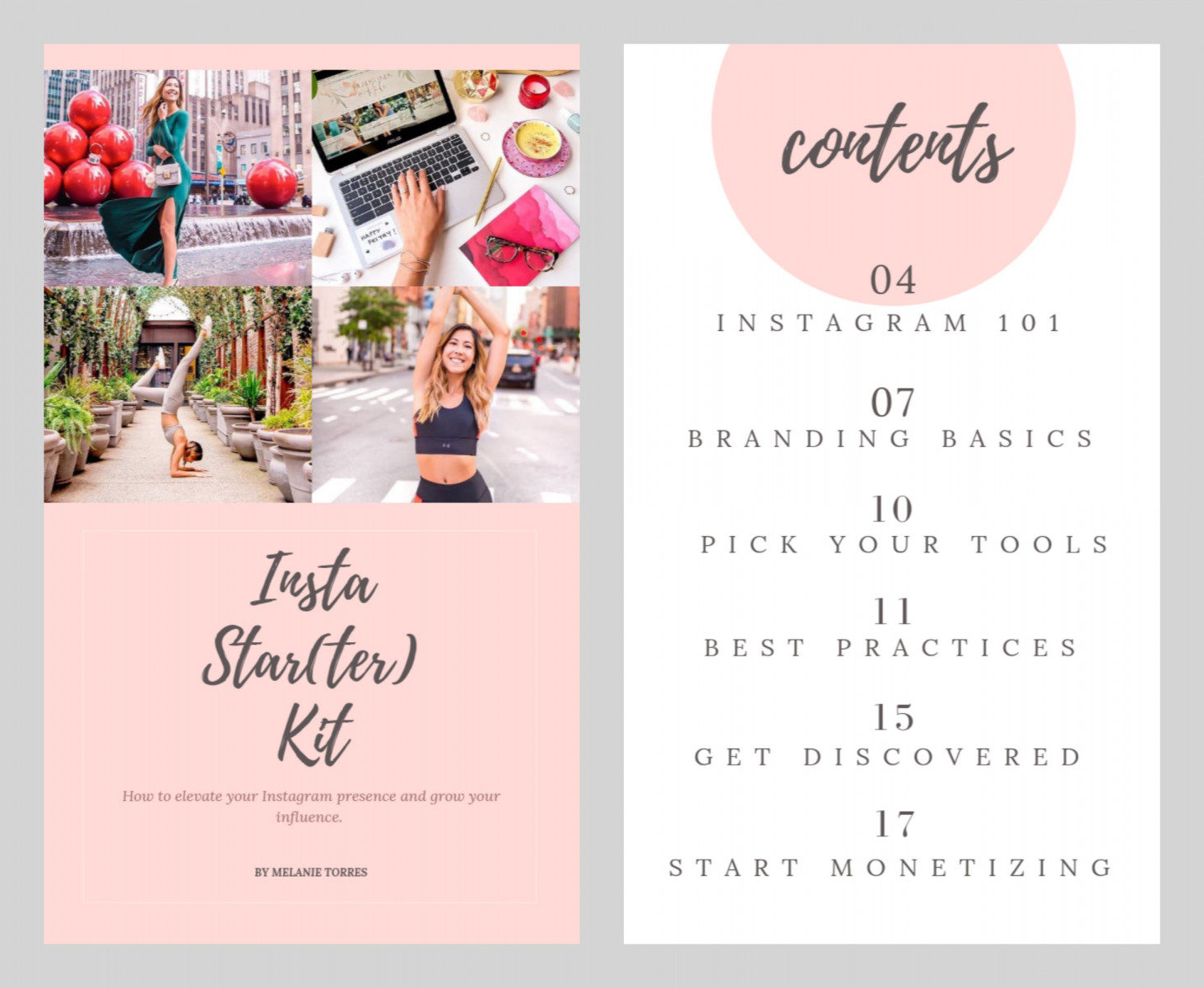 I guess it's kind of ironic that I wrote about Instagram Strategy during my time away from Instagram. lol But it's been something I've been wanting to do for the past month and I finally sat down to make it happen.
After multiple requests from other bloggers and followers who are looking to enhance their Instagram presence, I've decided it was time to expand my services past one-on-one blogger consultations. This guide is easy to read and covers the basic fundamentals of Instagram strategy, my go-to tips on building your brand, and most importantly — how to make your content stand out in the crowded space. I'm planning on this being my first edition, one that's very tailored to new content creators.
It won't dive deep into the specifics of content creation or monetization, because the first step is building a solid foundation. If all goes well, there will be more editions to follow that will take a closer look at the things I just mentioned. 🙂
The e-book will be available soon so if you're interested in being the first to know when it's live be sure to sign up for my mailing list HERE.
I'm happy to say, 2019 is off to a pretty stellar start. I'm ready to dive right back into my daily posts with purpose and share some really fun things that are happening within the next month. Be on the lookout for an Instagram Story takeover, a giveaway with Lipton Tea, potentially TWO free workouts with me in NYC, and lots of snaps from my upcoming yoga retreat in Joshua Tree, California. OH and my very first Instagram LIVE that will be answering all your branding/influencer related questions next week!
Thank you all for being so supportive. I'm looking forward to a fun year ahead!