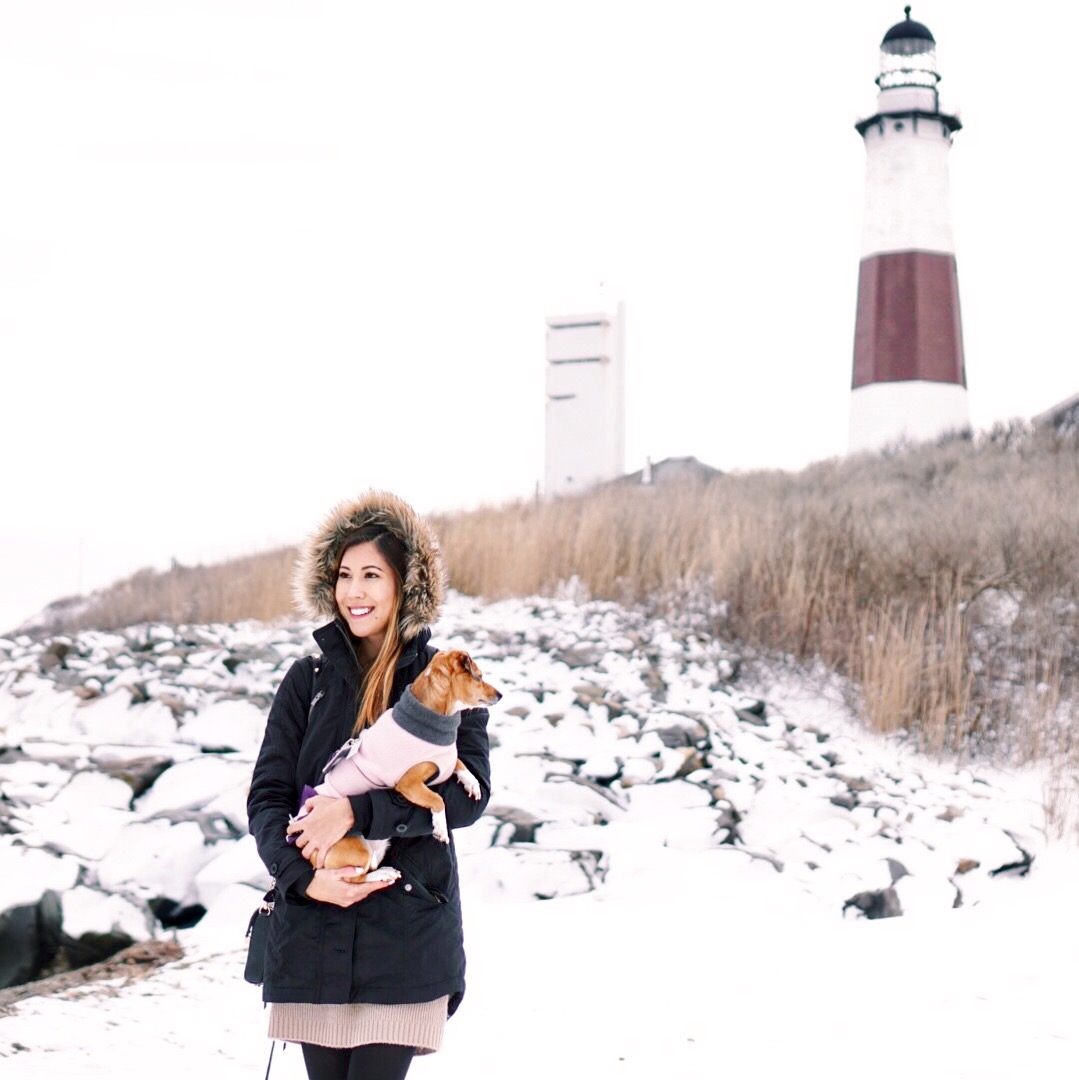 Hello friends and happy FriYAY! I'm really excited for this upcoming weekend as it's packed full of fun things.
First up: My Fitness Blogger Meetup at Studio Anya tomorrow at 2pm. It's nothing super fancy, just a chance for a bunch of like minded women to come together and enjoy an aerial yoga class and some fun photo opps. But I'm pretty stoked all the same. More to come on this soon!
Second on the agenda: one of my good friends is getting married in May and her Bachelorette party is this weekend! I haven't had a true girls night out in WAY too long so I'm really excited for the opportunity to dress up, grab drinks and dance the night way.
Okay, enough about my upcoming weekend shenanigans. The reason why you're here is because it's been way too long since my last rendition of Friday Favorites. Today, I'm highlighting a few things that I've experienced over the past few weeks that really made me smile and that I think you'll love as well!
Without further adieu…
Pop Physique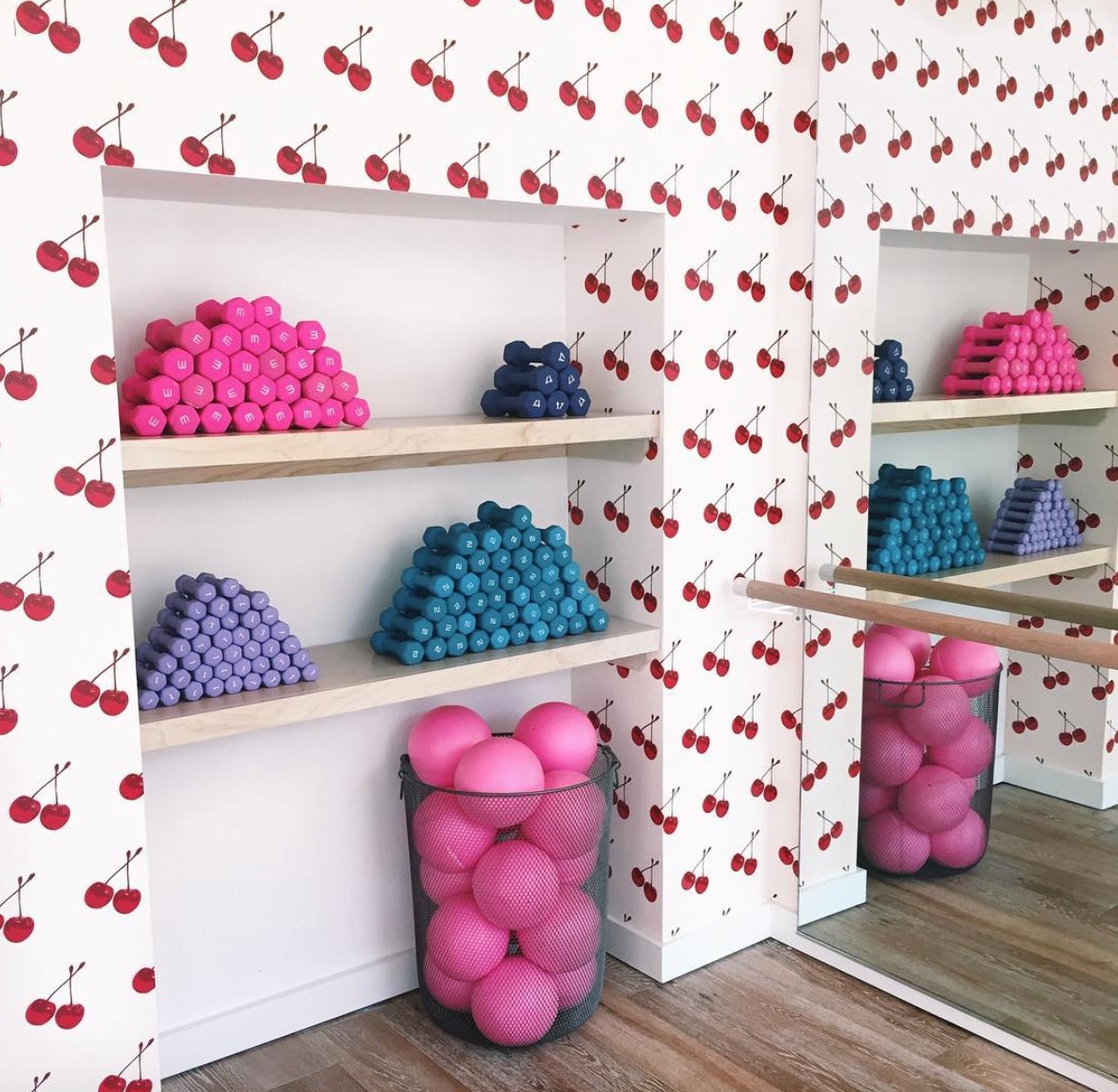 Earlier this week I went to my very first barre class at the new Pop Physique studio on Bowery. Don't let the super cute, highly Instagrammable setting fool you (one room is covered in cherries while the other is covered in bananas), this workout is NO joke. I honestly didn't know what to expect from barre. I mean, I've heard so much about it but had never researched it enough to know what I was getting into. For those of you who are in my shoes, I'll break it down for you.
It's a lot of isometric holds combined with mini muscle movements that'll have you shaking uncontrollably just 10 minutes into the class. Yep – that's pretty much my experience with Barre in a nutshell.
It was H-A-R-D. Like really hard. At Pop Physique, you use a variety of equipment to complete various exercises. This includes: a mat, yoga strap, mini exercise ball and hand weights. The instructor was super easy to follow along with and the music was upbeat and fun. I really appreciated that she took the time to come correct my alignment several times and was very encouraging when I had to take small breaks from certain exercises.
Overall I would highly recommend Pop Physique to anyone who wants a challenging workout in a really girly atmosphere.
Partner Workouts
I've always enjoyed working out with friends instead of flying solo. Not only is it more fun to turn exercise into a social activity but it also keeps me more accountable and motivated throughout the workout. I also really enjoy getting together with friends outside of the studio to simply hangout, grab a smoothie and take fun fitness photos for our blogs.
See below for just a few of my fav photos from recent workouts with Jules (@omandthecity), Gillian (@gillianxobrien) and Tiffany (@workitwithtiff).
Working out together is such a fun and healthy way to get to know new people. If you're a fitness blogger or Instagrammer in the city and ever want to get together for a class + photo sesh let me know!
Snowy Weekend Getaways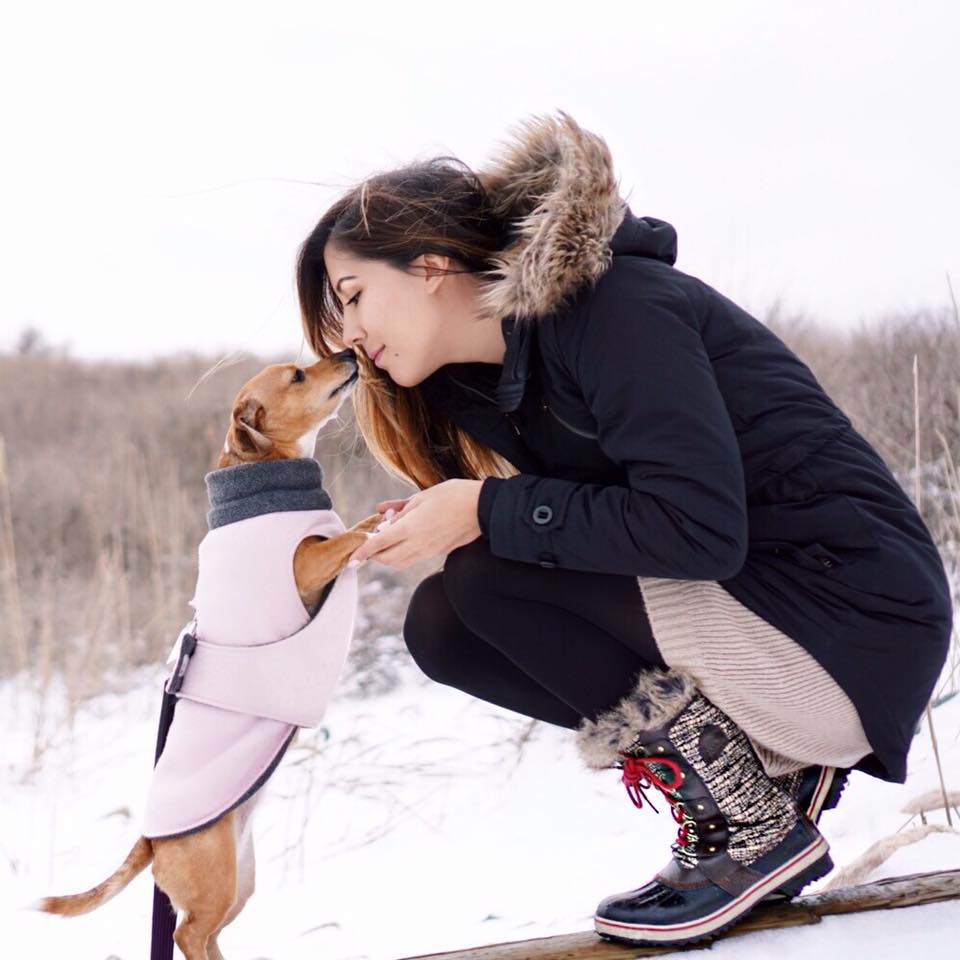 Just two weeks ago, my boyfriend, Bay, surprised me with a weekend getaway to the Hamptons to celebrate our 3 year Anniversary and Valentine's Day. We stayed at a super charming (and pet friendly) Bed & Breakfast and spent the weekend relaxing and exploring.
Going to a beach town in the winter was actually a really cool experience! It's not often that you see the normally sandy shores of Montauk covered in a layer of snow.  Thankfully the weather was absolutely perfect – still cold enough to keep the snow from turning into slush but warm enough for us to walk around without our faces feeling like they were going to fall off.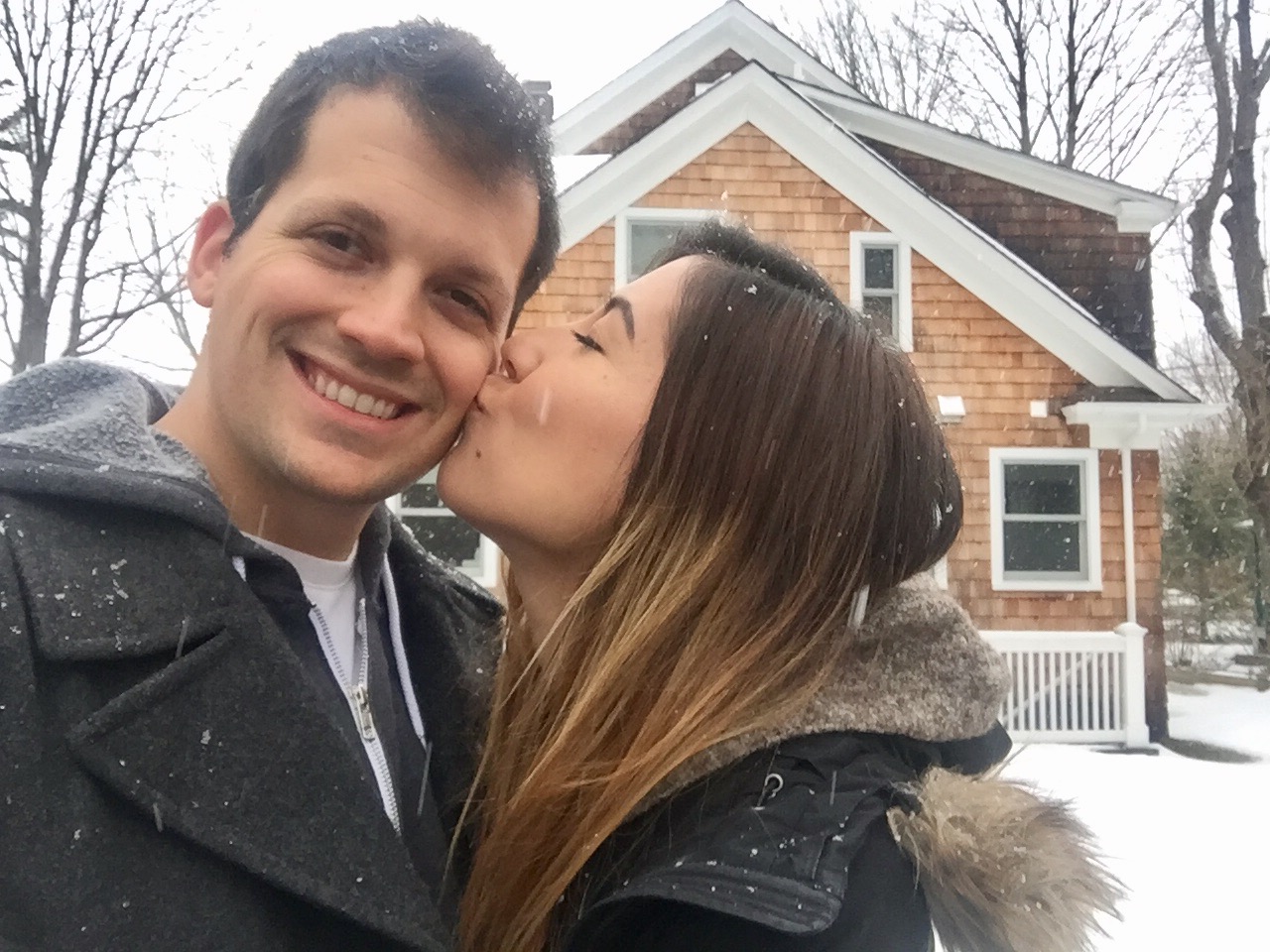 If you're in NYC and want a weekend escape, I highly recommend driving out to the Hamptons. Bring your pup and check out the following:
Well, that about sums up this round of Friday Favorites! I hope you all have an amazing weekend and check back next week for some photos from my Fitness Meetup at Anya!
Love, light and lots of good vibes,